Sheet Pan Pork Tenderloin & Parsnips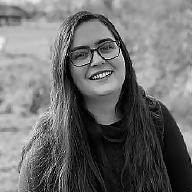 Recipe video made by Michelle
Published on 09/21/2021, viewed by 765 , 0 Comments
4 portions
45m
This elevated meal is a fun way to bring the restaurant home, and for much cheaper! Feel free to add carrots, potatoes, onions or other hearty vegetables to the pan along with the parsnips in this meal.
What you will need
1.5 lbs Pork Tenderloin
5 Tbsp Balsamic Vinegar
3 Tbsp Honey
4 cloves Garlic
.5 oz Fresh Rosemary
4 Parsnips
1/2 Onion
1/3 cup Olive Oil
1 1/2 tsp Salt
1/2 tsp Black Pepper
(Nutritional facts 132 calories, 4.49 g fat, 7.81 g carbohydrates, 14.51 g protein, 46 mg cholesterol, 433 mg sodium)
How to cook
Gather ingredients.
Smash the garlic with the flat side of the knife and peel. Finely chop.
Cut the onion in half and peel keeping the root end intact. Make a few cuts into the onion with the knife parallel to the cutting board. Then slice into thin strips and finely dice.
Strip the rosemary leaves from the stem and finely chop.
Add the garlic, diced onion, chopped rosemary, and olive oil to a medium mixing bowl.
Season with the salt and pepper.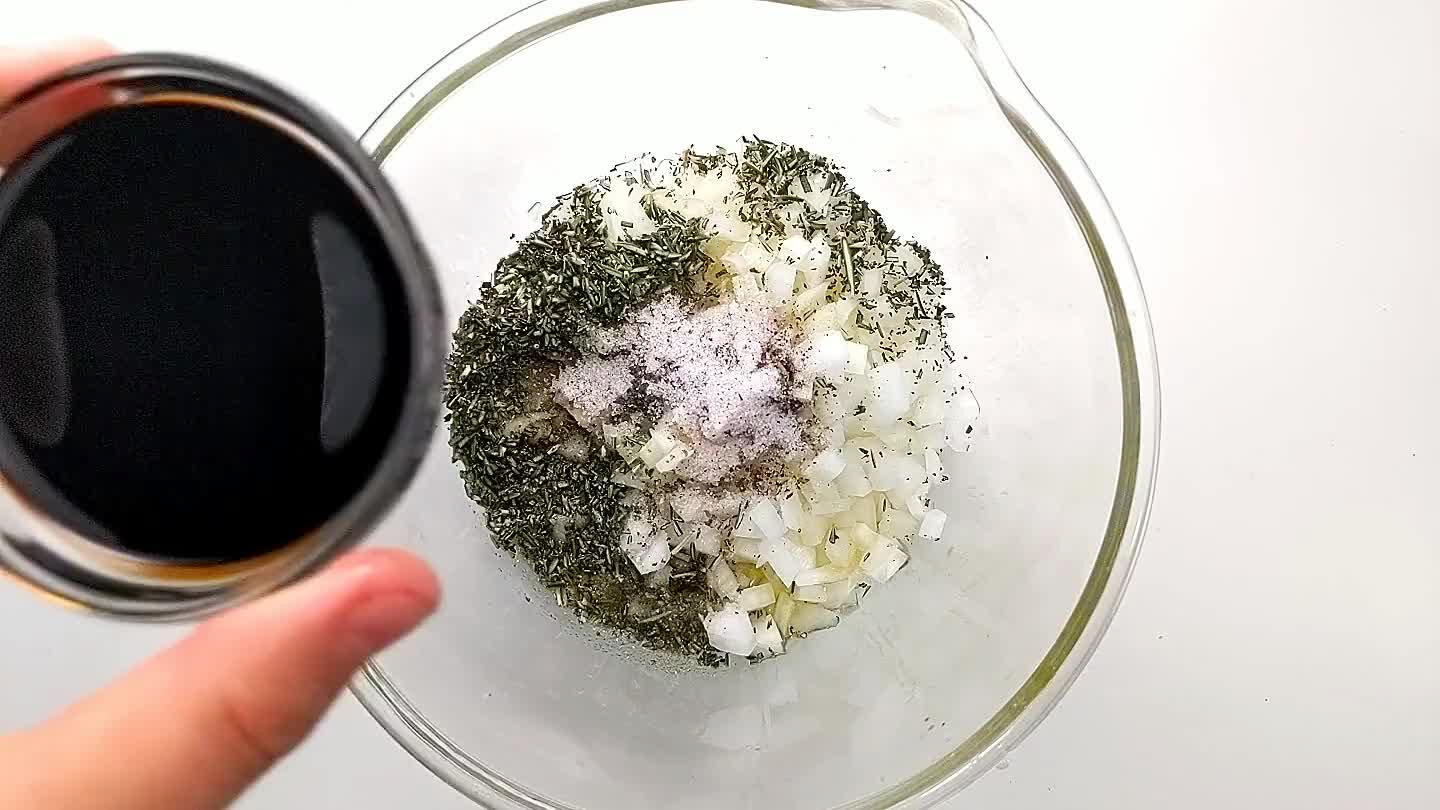 Add the balsamic vinegar and honey to the mixing bowl and stir to combine.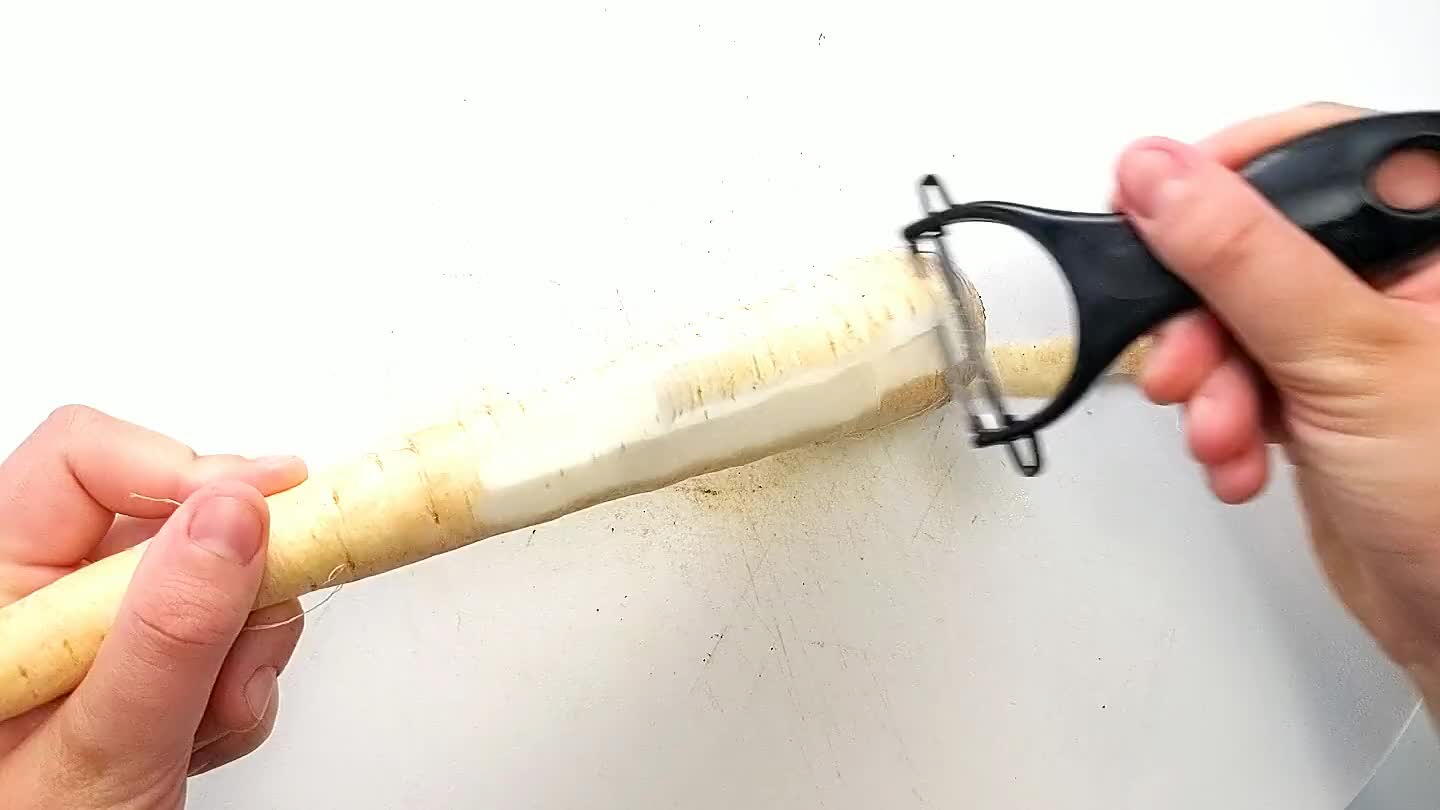 Wash and peel the parsnips.
Cut off the ends of the parsnips, and cut into about 4 inch lengths. Cut into halves and quarters so the sizes are similar. For larger parsnips, you may need to cut out some of the middle if they are too woody.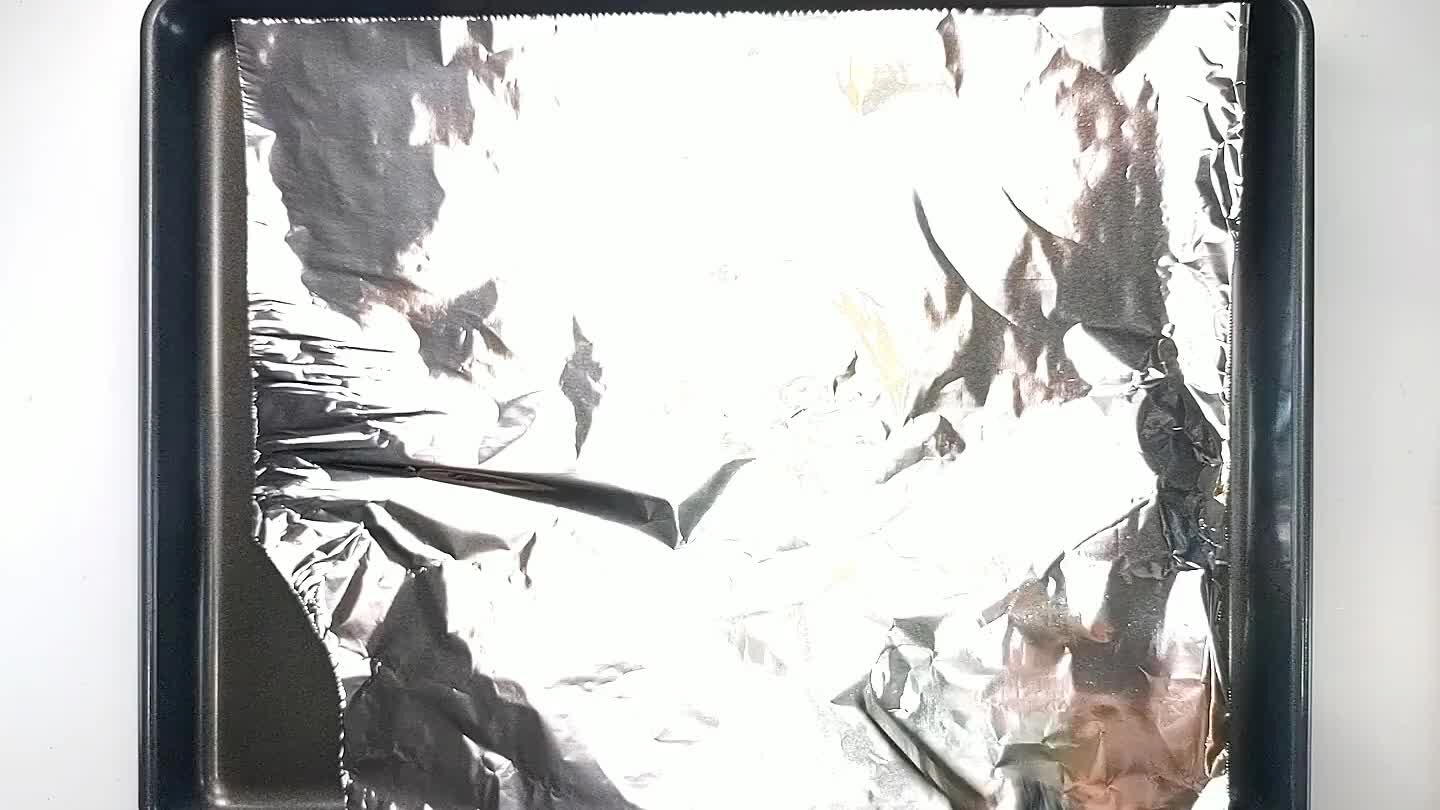 Line a rimmed baking sheet with foil and lightly oil it to prevent sticking.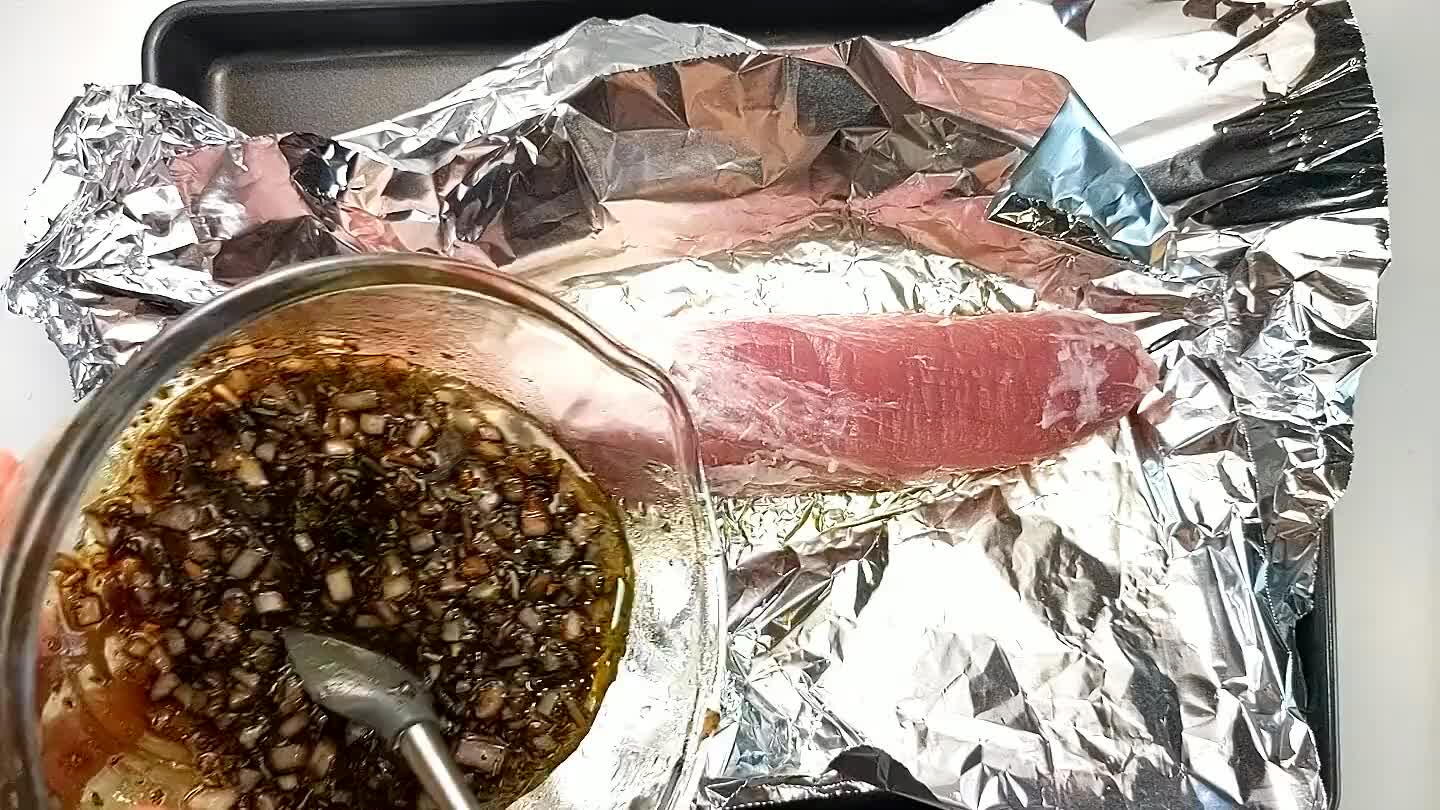 Add the tenderloin to the foil lined pan and pour half of the sauce over. Fold the foil around the tenderloin to encapsulate it.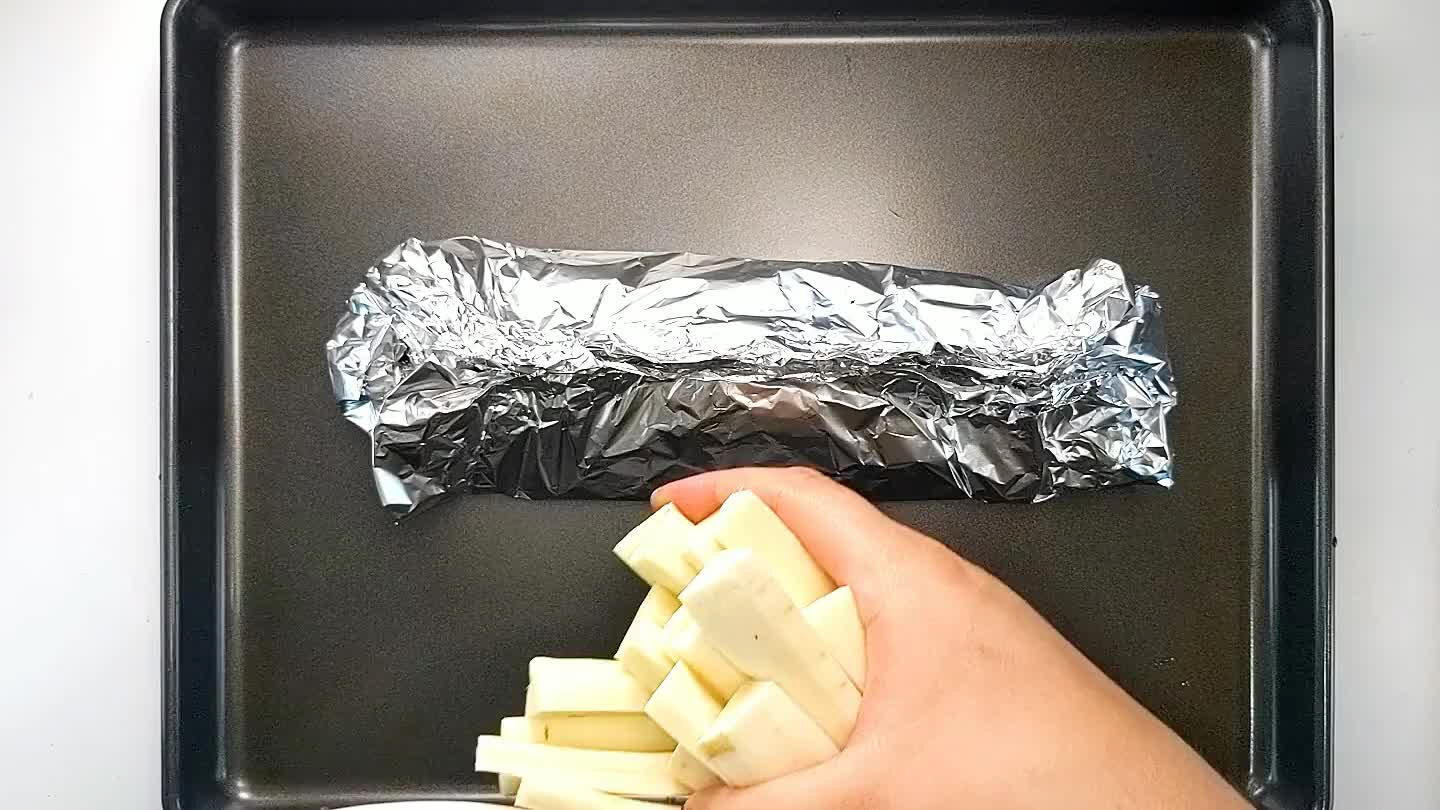 Add the parsnips to the outside of the pan and pour the rest of the sauce over. Stir to combine.
Bake for about 45 minutes or until the internal temperature of the tenderloin in the thickest spot reaches 145°F. Let rest for about 10 minutes before slicing to retain moisture. If the veggies need more time, you can bump up the oven temp to 425°F and roast until soft.
Comments