Recipe video made by Ryan
Published on 01/15/2020, viewed by 1699 , 0 Comments
4 portions
35m
One sheet pan is barely enough to contain all of this flavor.
What you will need
TIKKA MARINADE
2 cloves Garlic
1/2 bunch Cilantro
1/2 tsp Salt
1/2 tsp Paprika
1/2 tsp Garam Masala
1/2 tsp Turmeric
1/2 tsp Sugar
1/2 cup Plain Yogurt
1 lb Boneless Skinless Chicken Breast
VEGETABLES
12 oz. Cauliflower Florets
2 Tbsp Olive Oil
1/2 tsp Garam Masala
1/2 tsp Salt
GARNISH
1 Red Onion
1/2 bunch Cilantro
1/2 cup Plain Yogurt
(Nutritional facts 65 calories, 1.65 g fat, 4.95 g carbohydrates, 8.13 g protein, 15 mg cholesterol, 671 mg sodium)
How to cook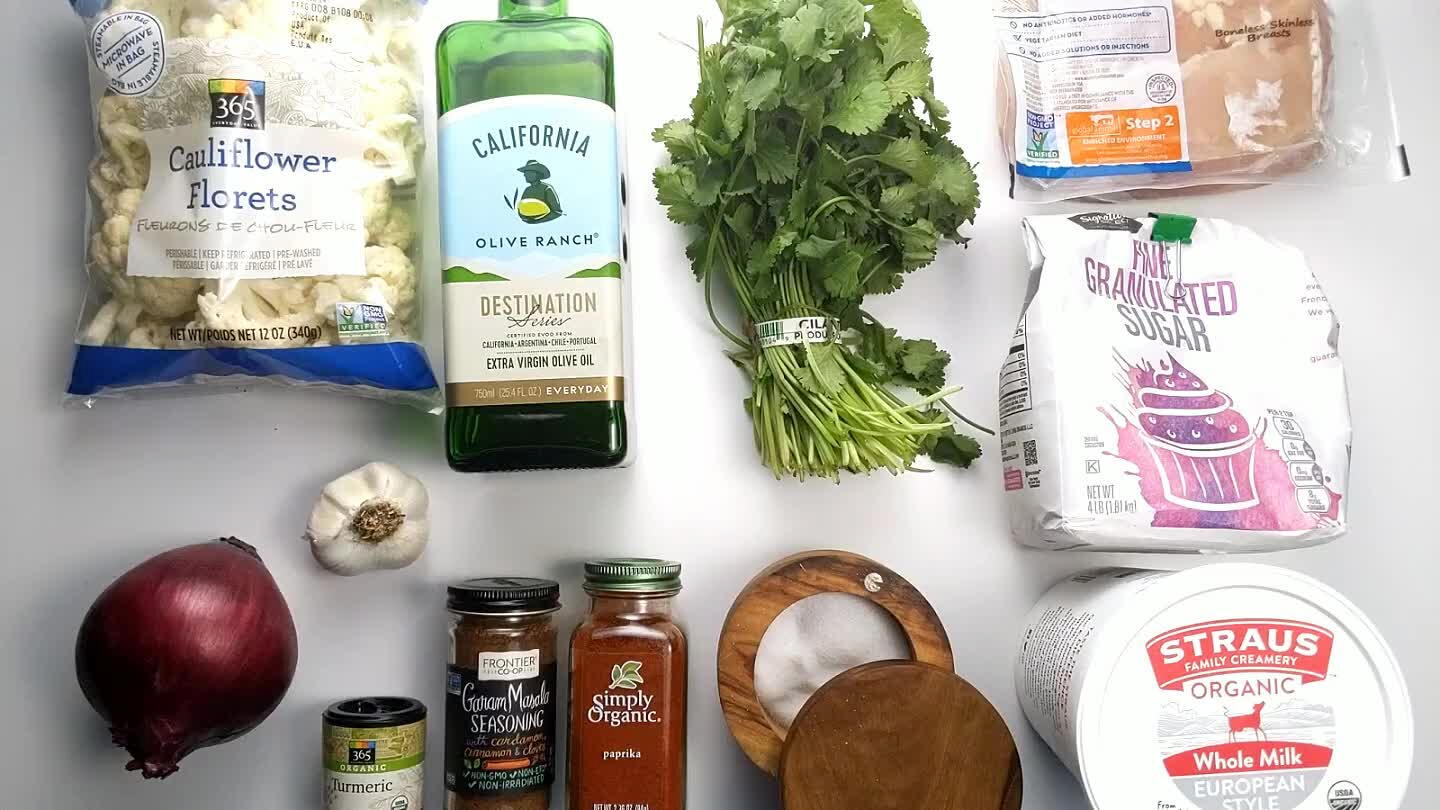 Gather the ingredients.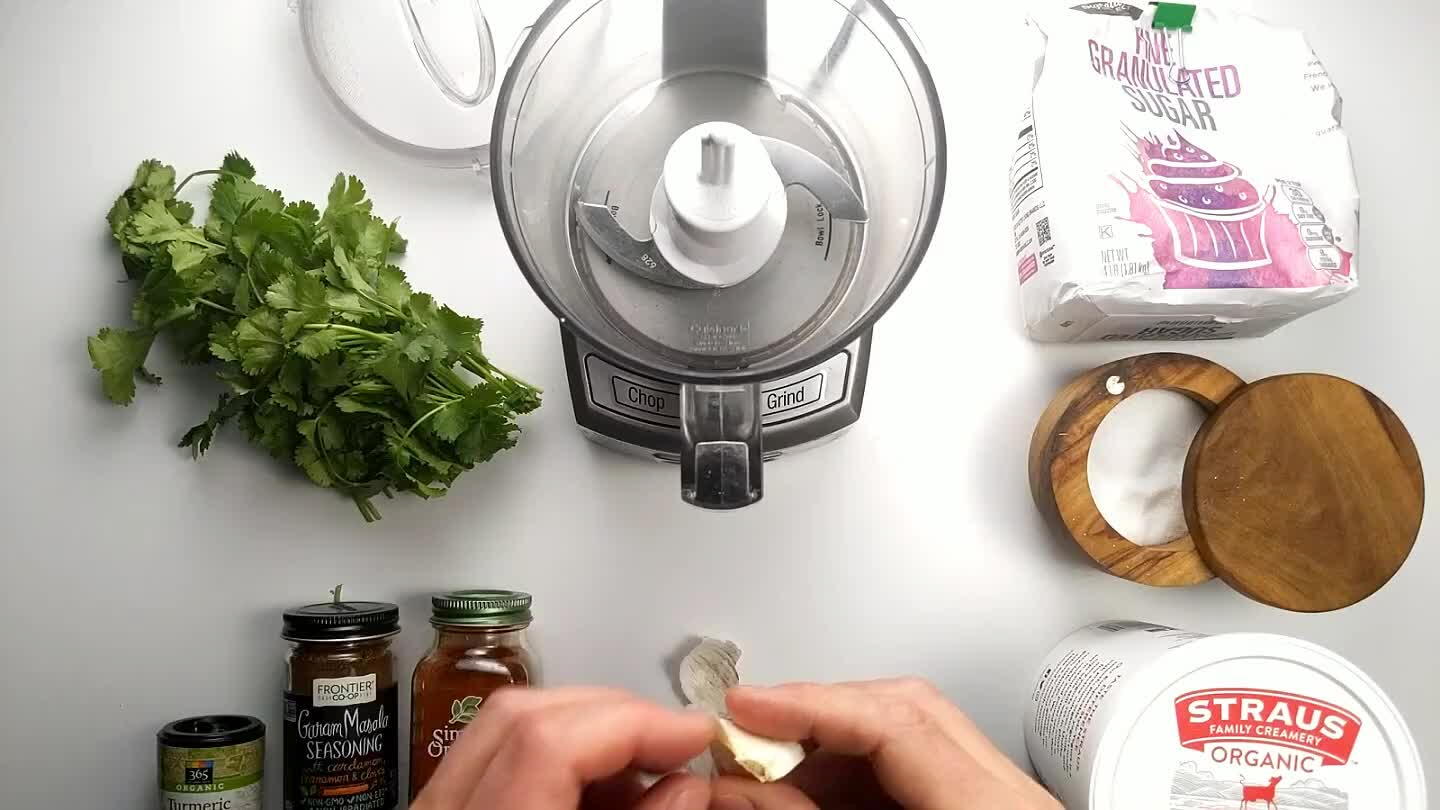 Peel garlic cloves and toss them into a small food processor or a blender.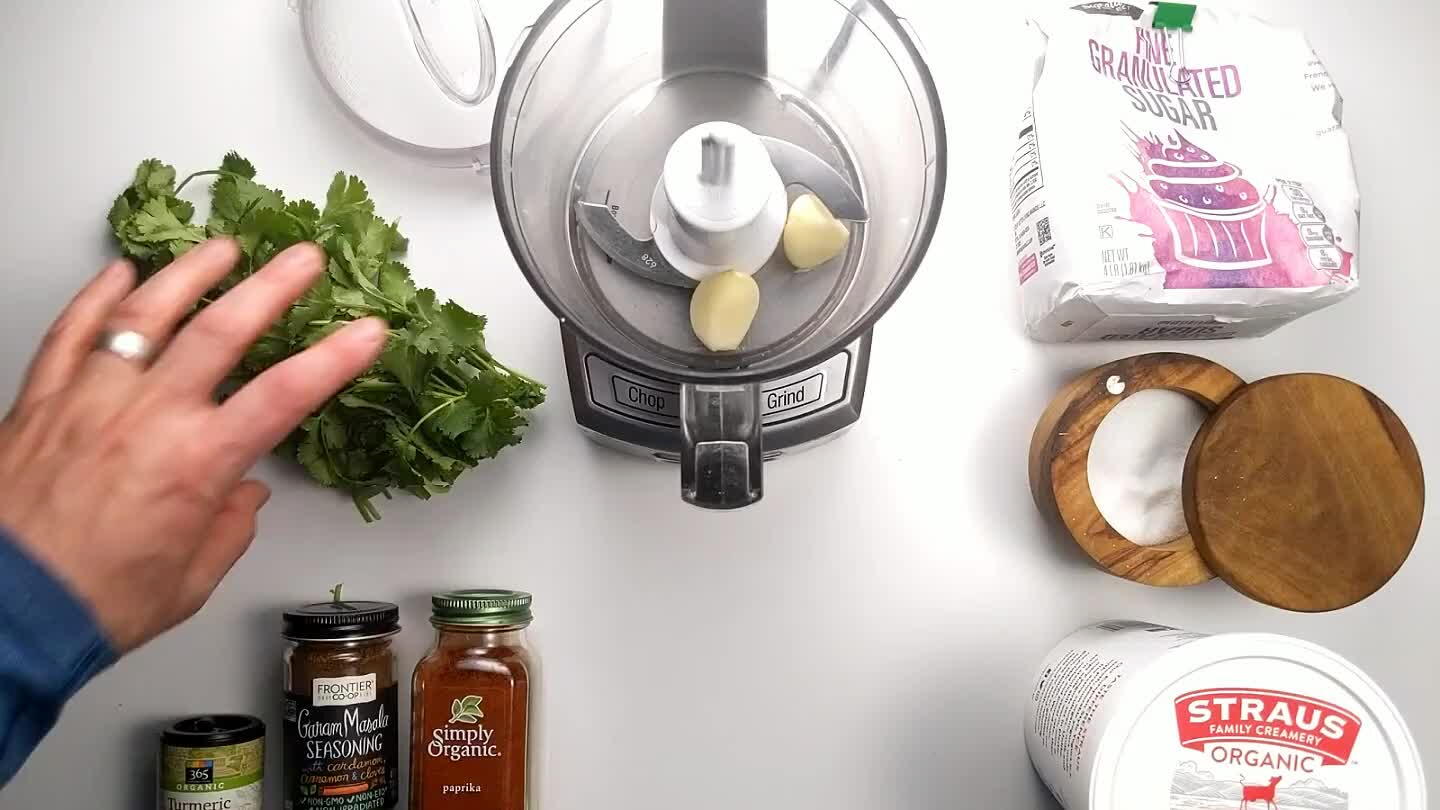 Add the cilantro. Make sure it's clean. Cilantro has a tendency to get muddy.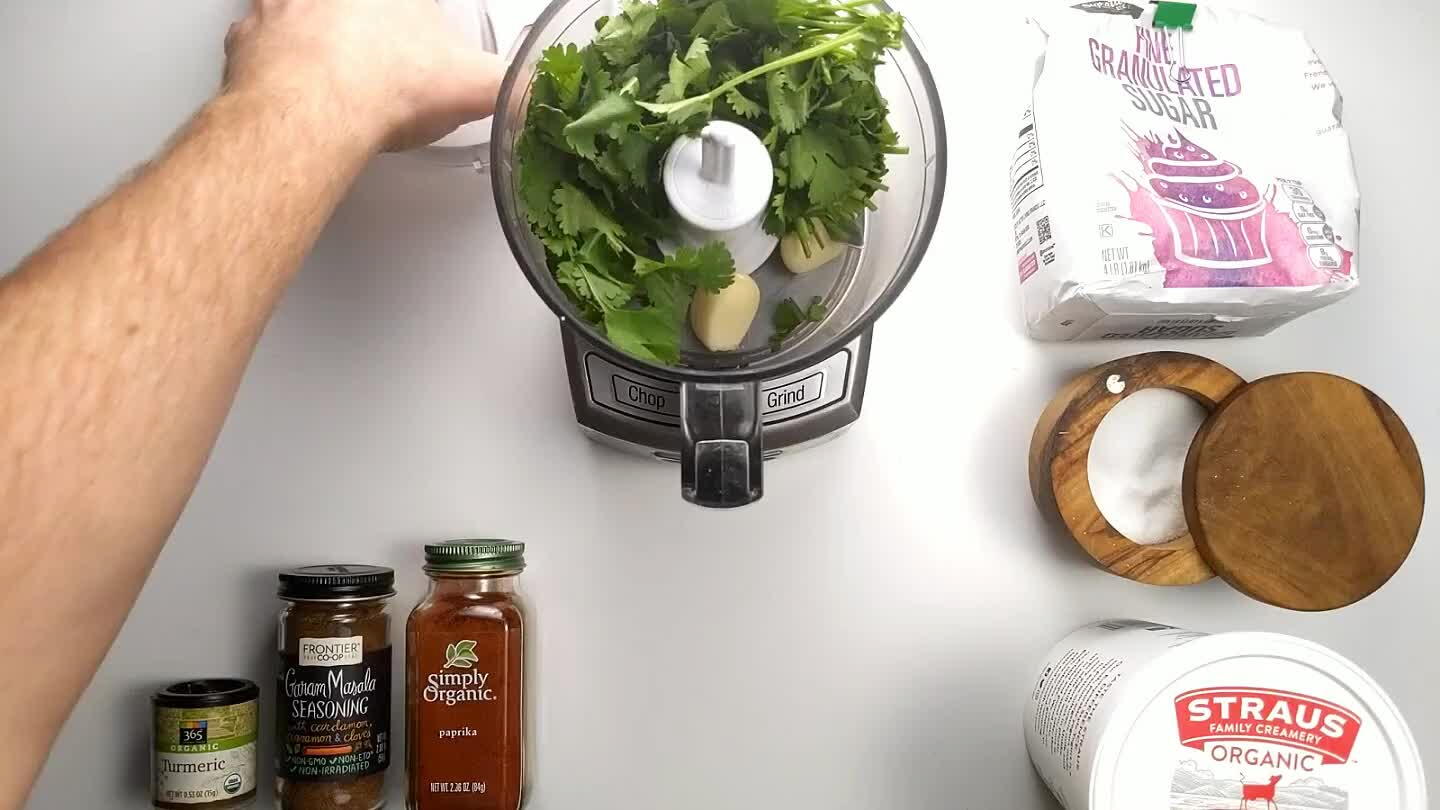 Give it a good chop.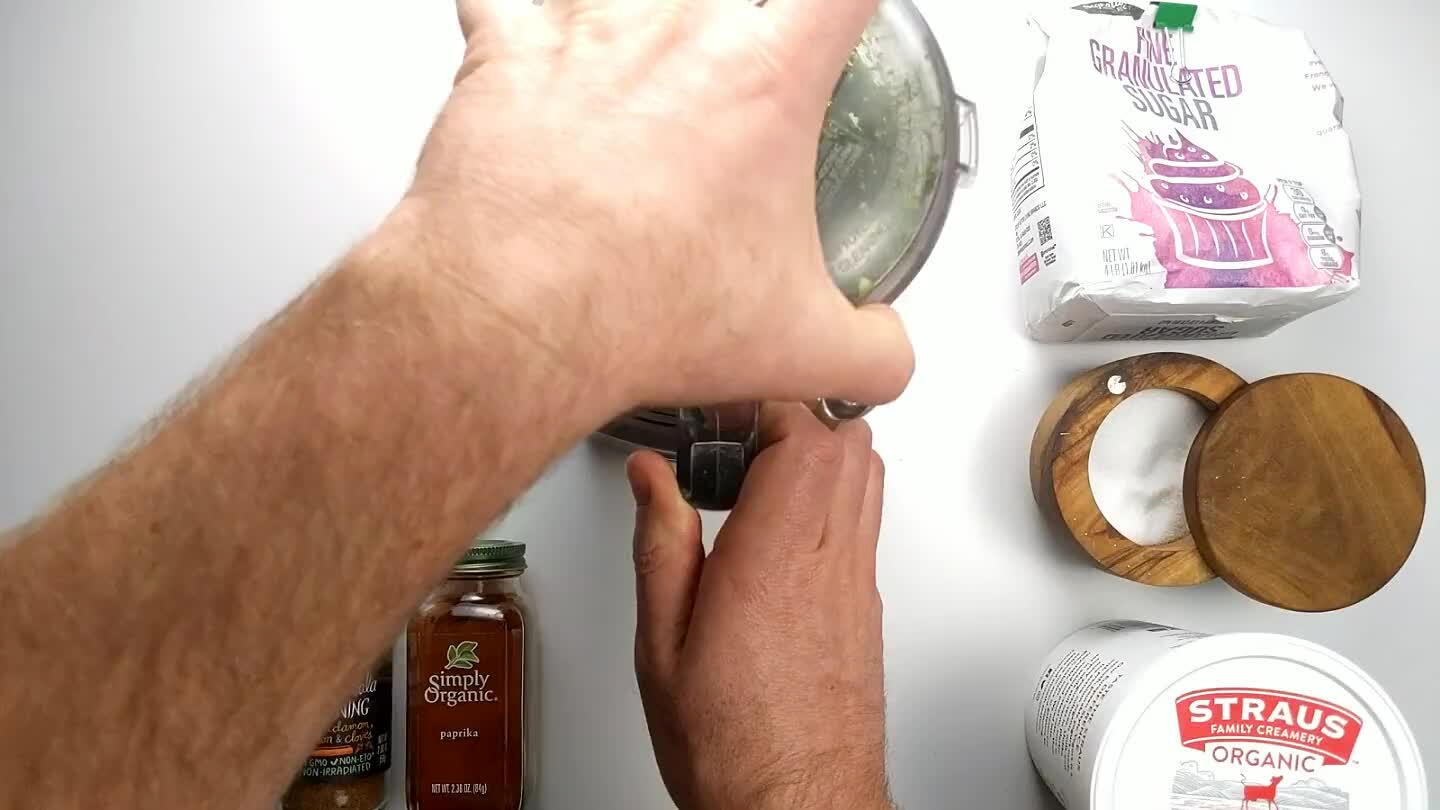 Add the salt.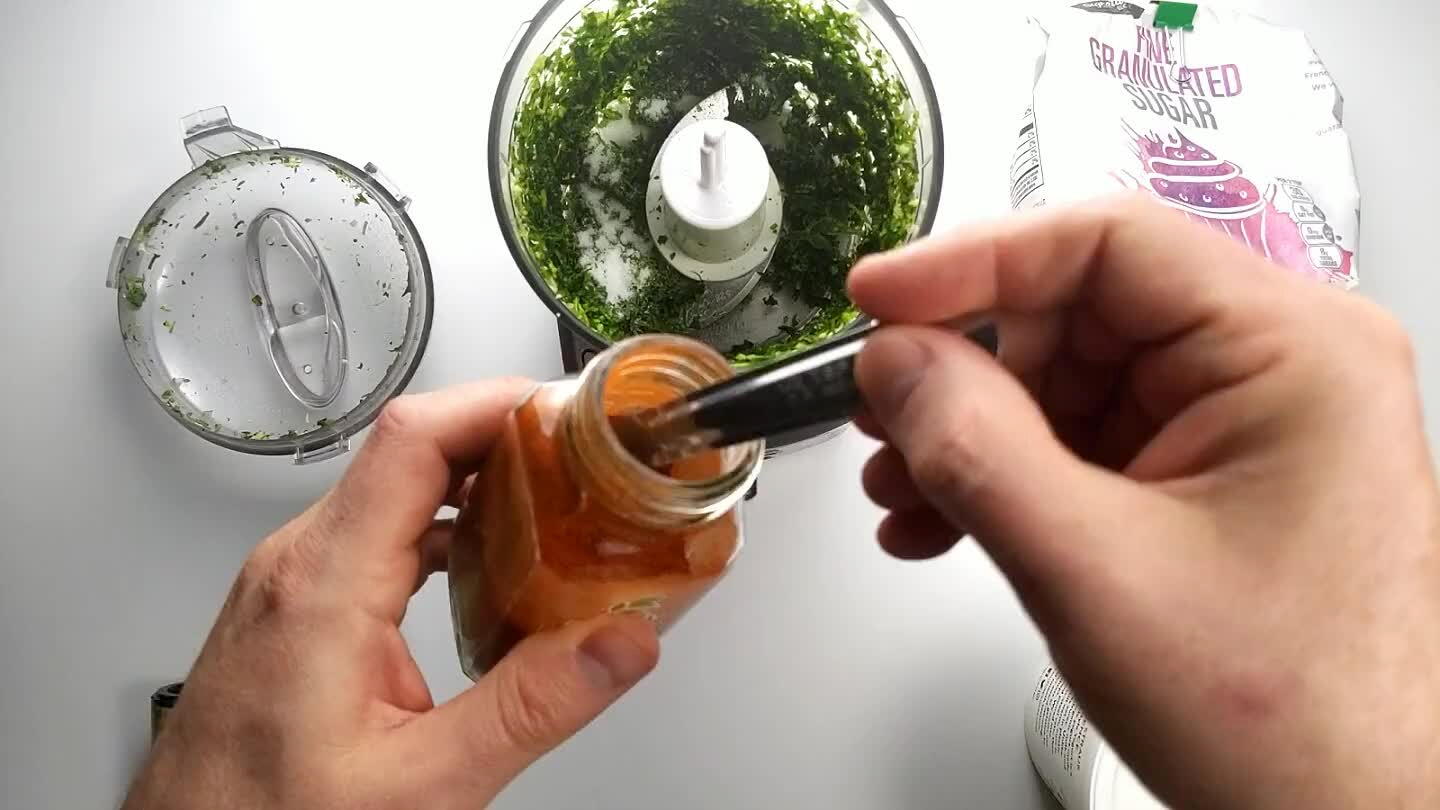 Add the paprika.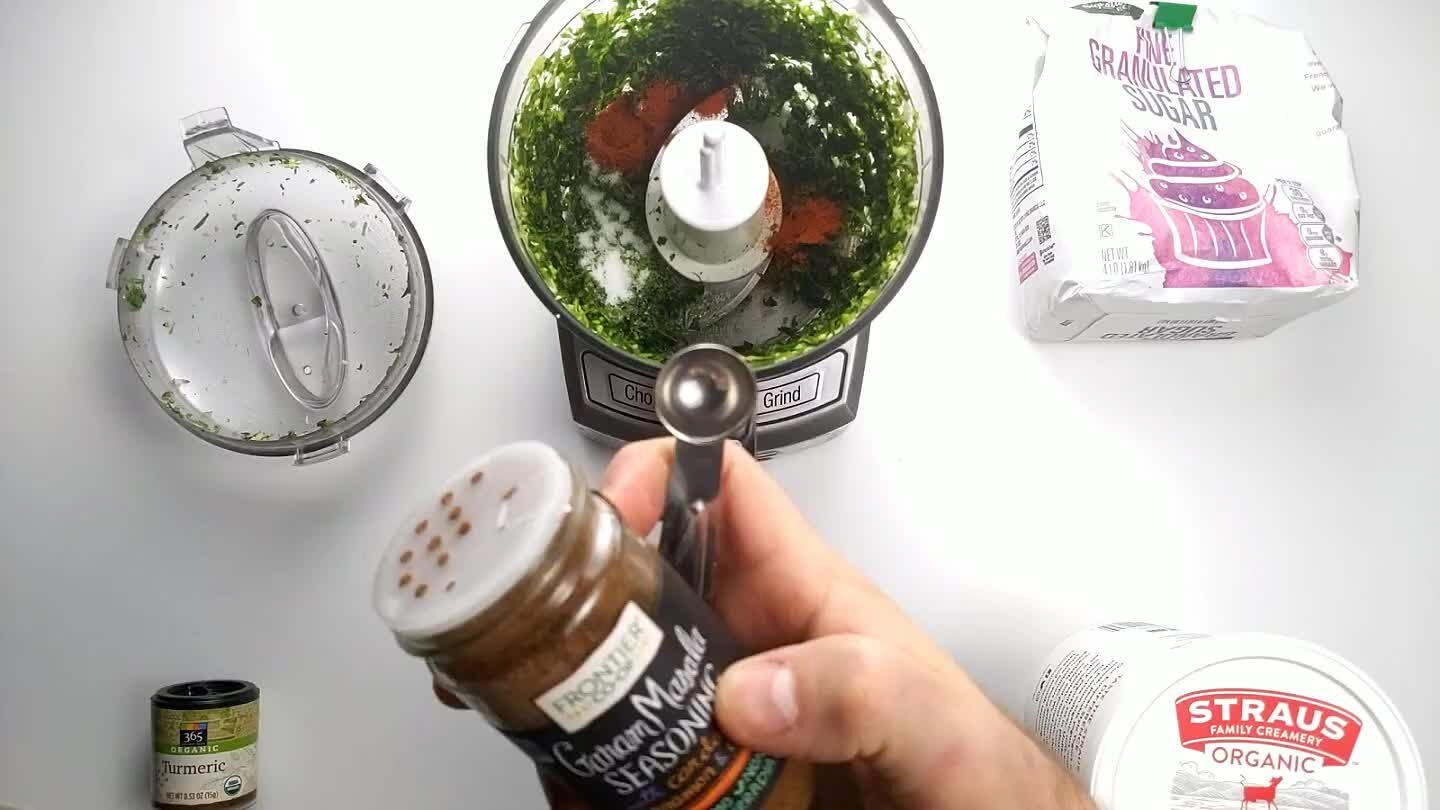 Add the garam masala.
Add the turmeric.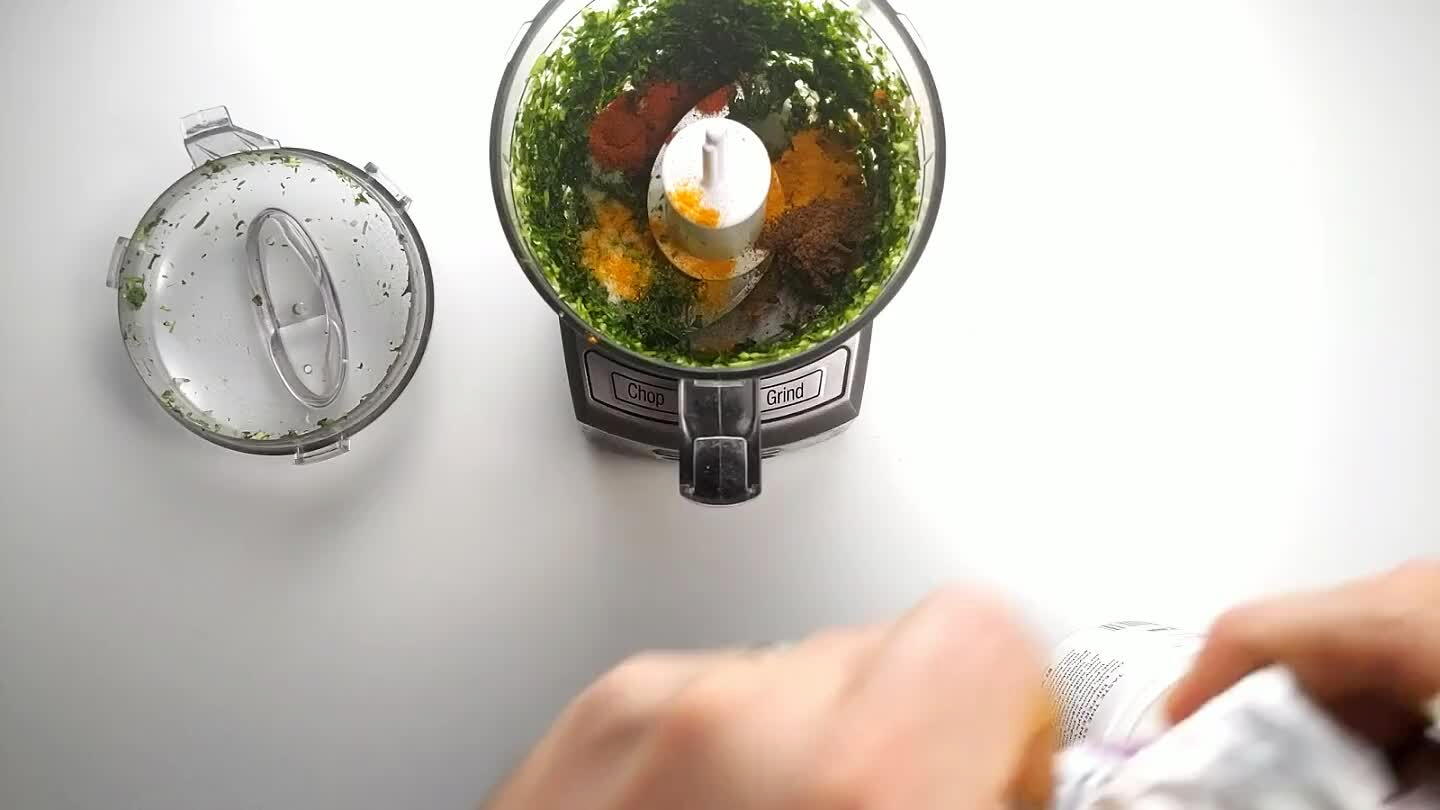 Add the sugar.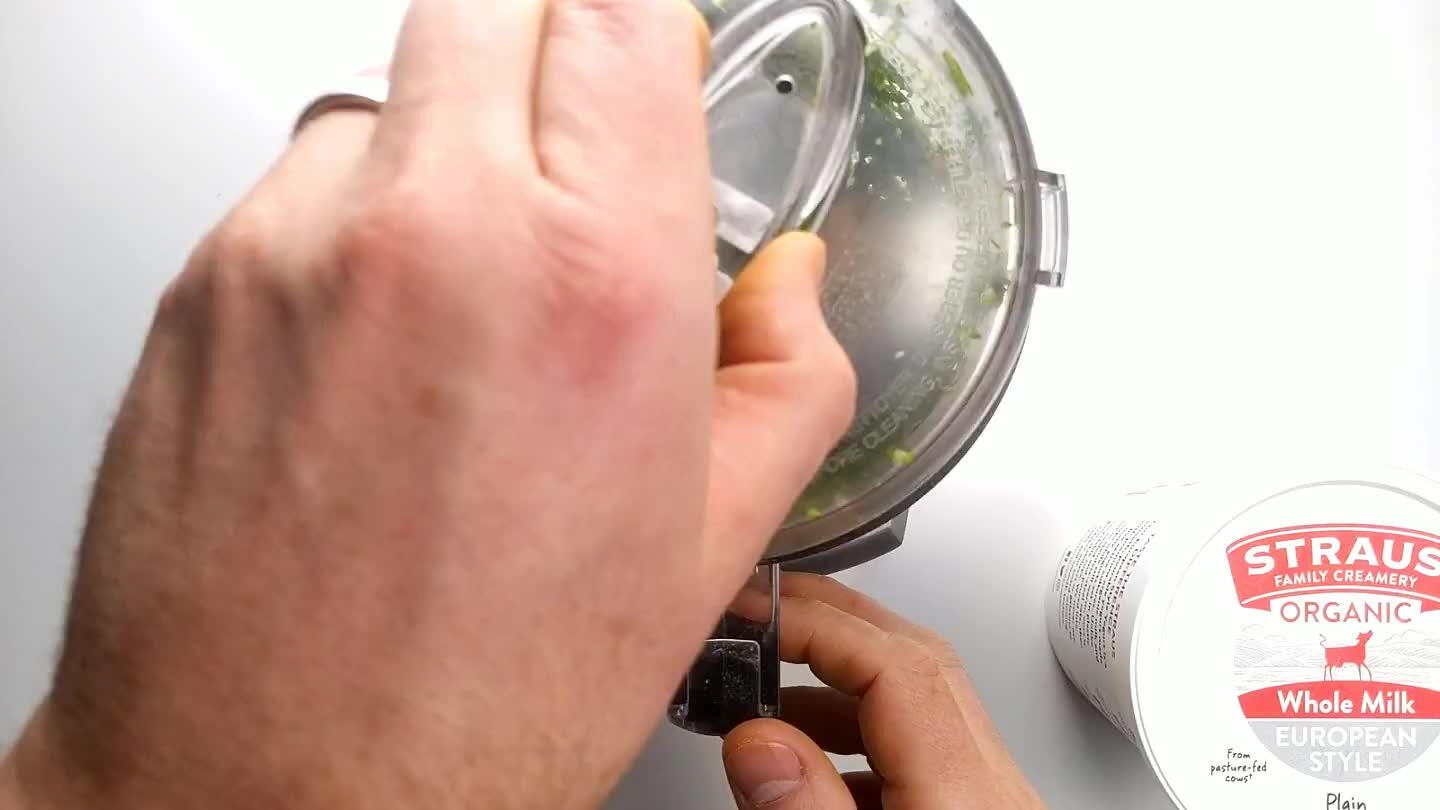 Give it another good chop, stopping to scrape down the sides.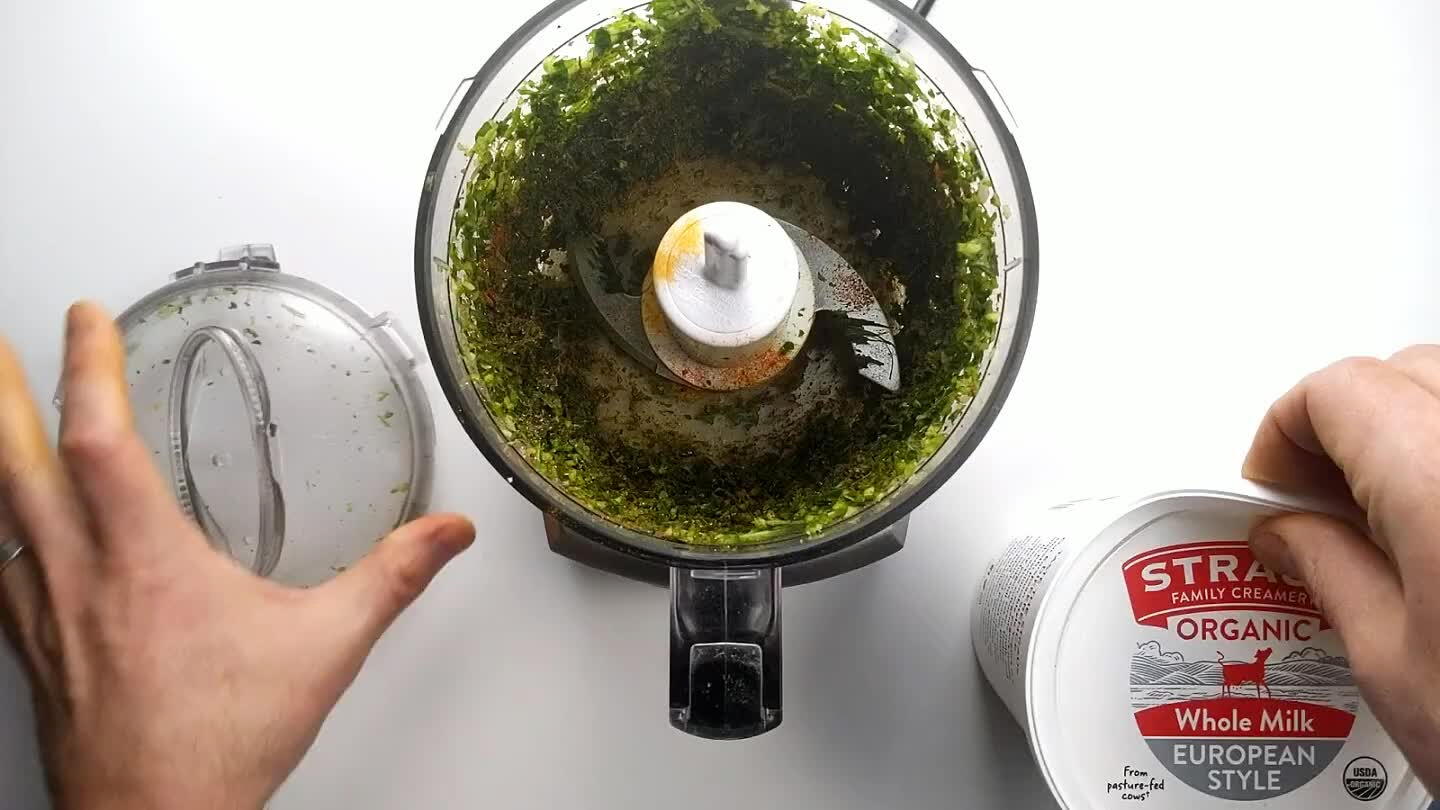 Add the yogurt.
Blend for about 30 seconds.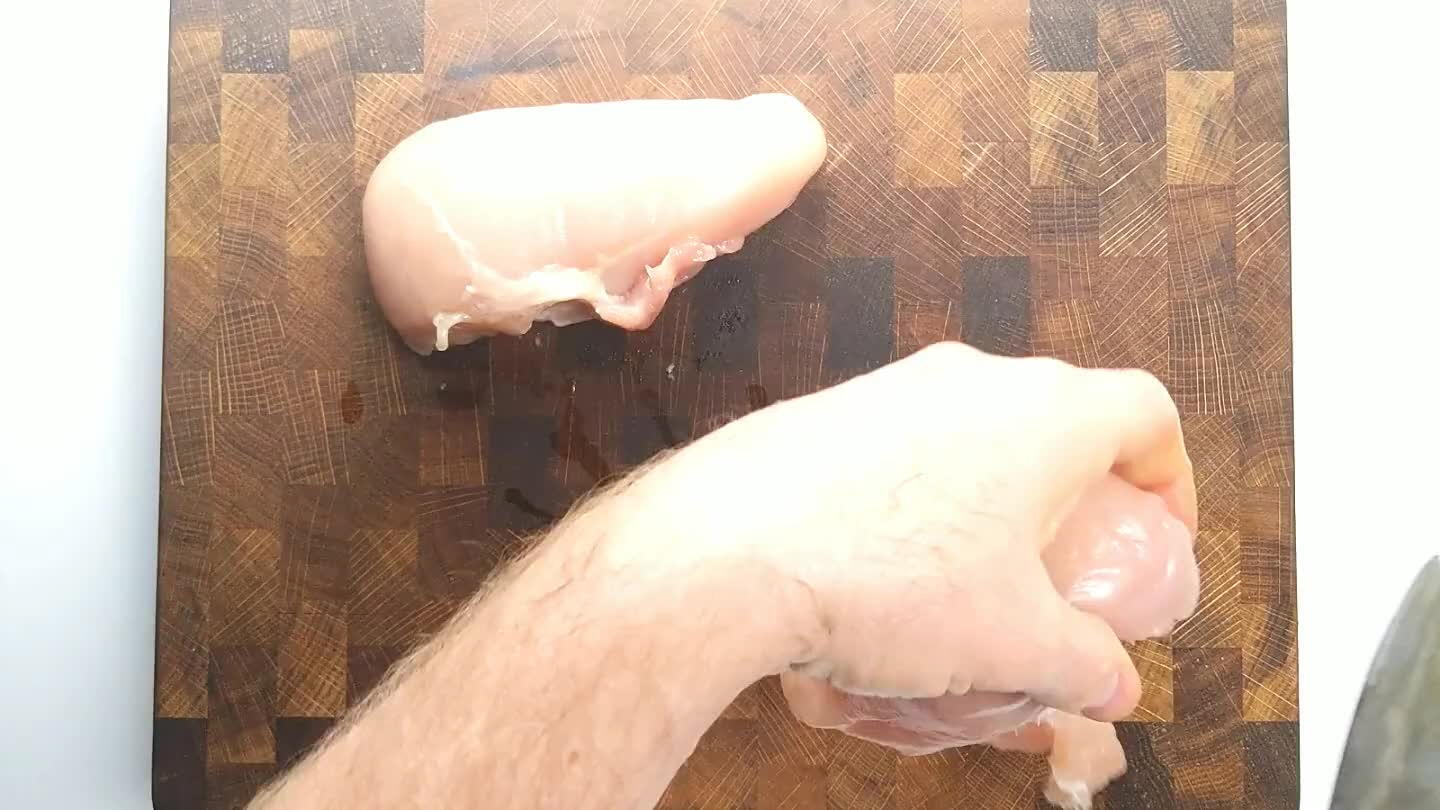 Slice the chicken breast in half so that the pieces are thinner.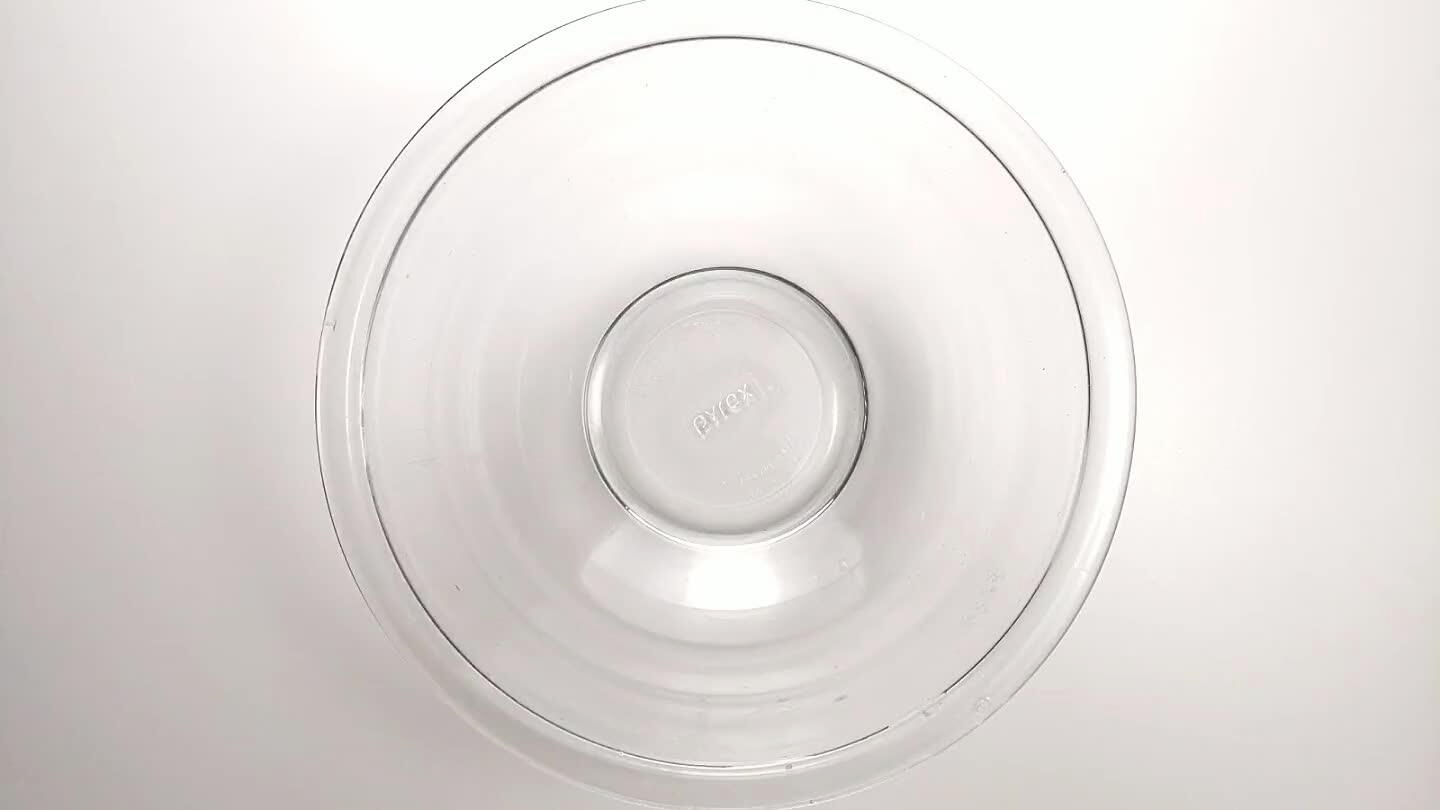 Toss the chicken with the yogurt marinade. Set it aside.
Place cauliflower florets in a medium mixing bowl.
Add olive oil.
Add garam masala.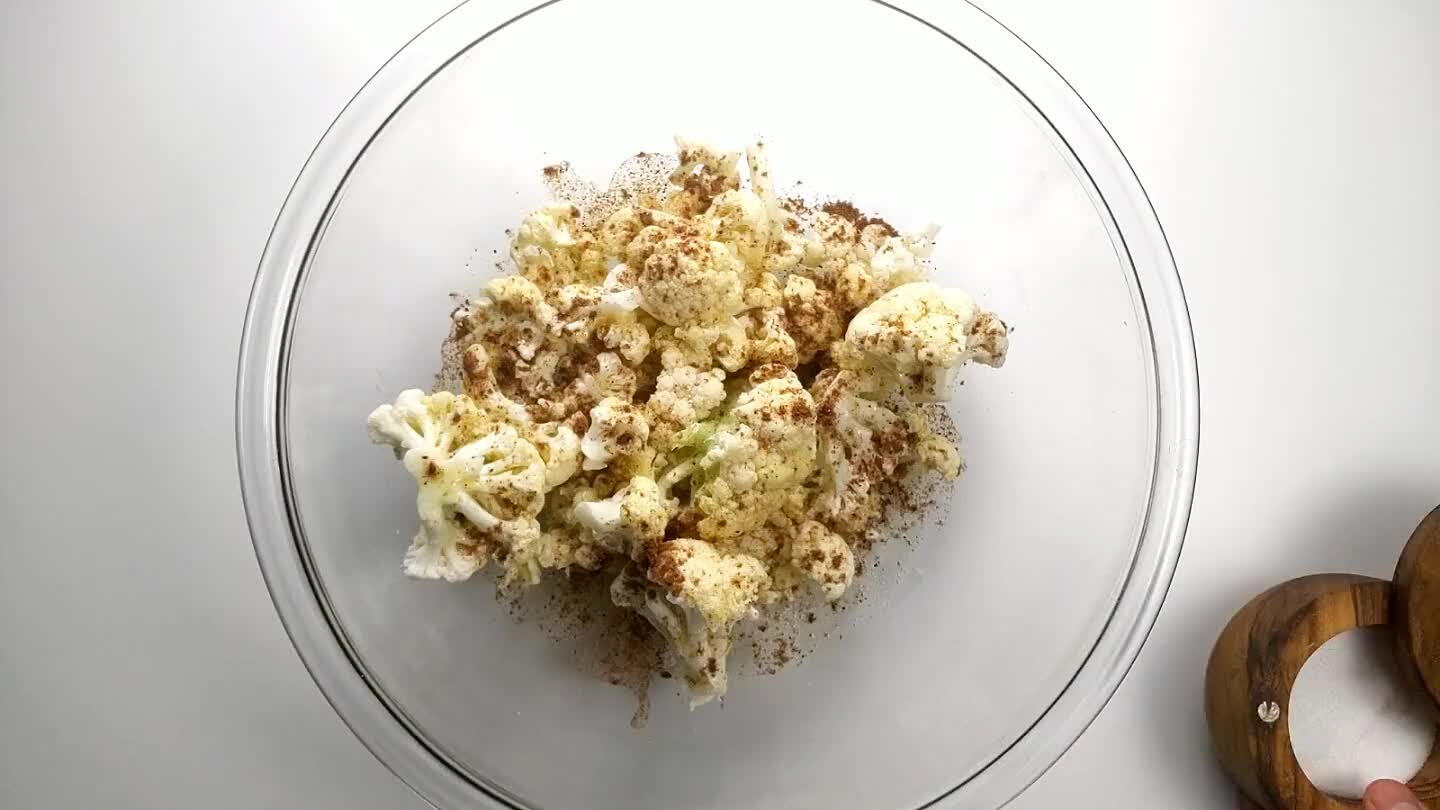 Add salt.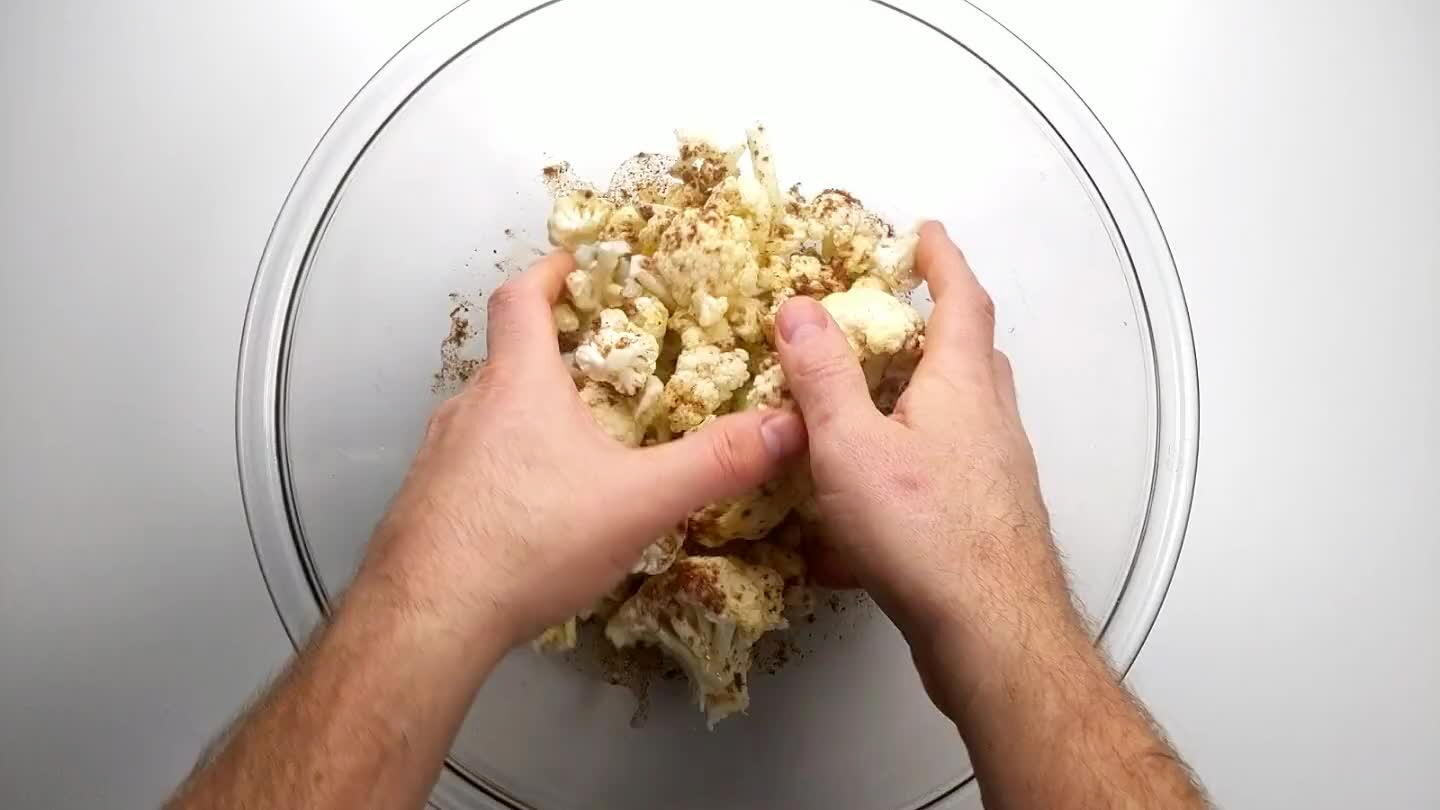 Toss the cauliflower to mix.
Lay out a piece of tin foil on a sheet tray.
Arrange the marinated chicken on the tin foil.
Scatter the cauliflower over the empty parts of the foil.
Bake for 20 minutes
While the chicken is baking, get the garnishes ready. Slice off the stem tip. Quarter the onion through the axis. Remove the peel. Slice as thin as possible.
Roll up the remaining cilantro and chop it. Feel free to leave some stem in the mix for texture.
Garnish the tray with yogurt, cilantro and red onion.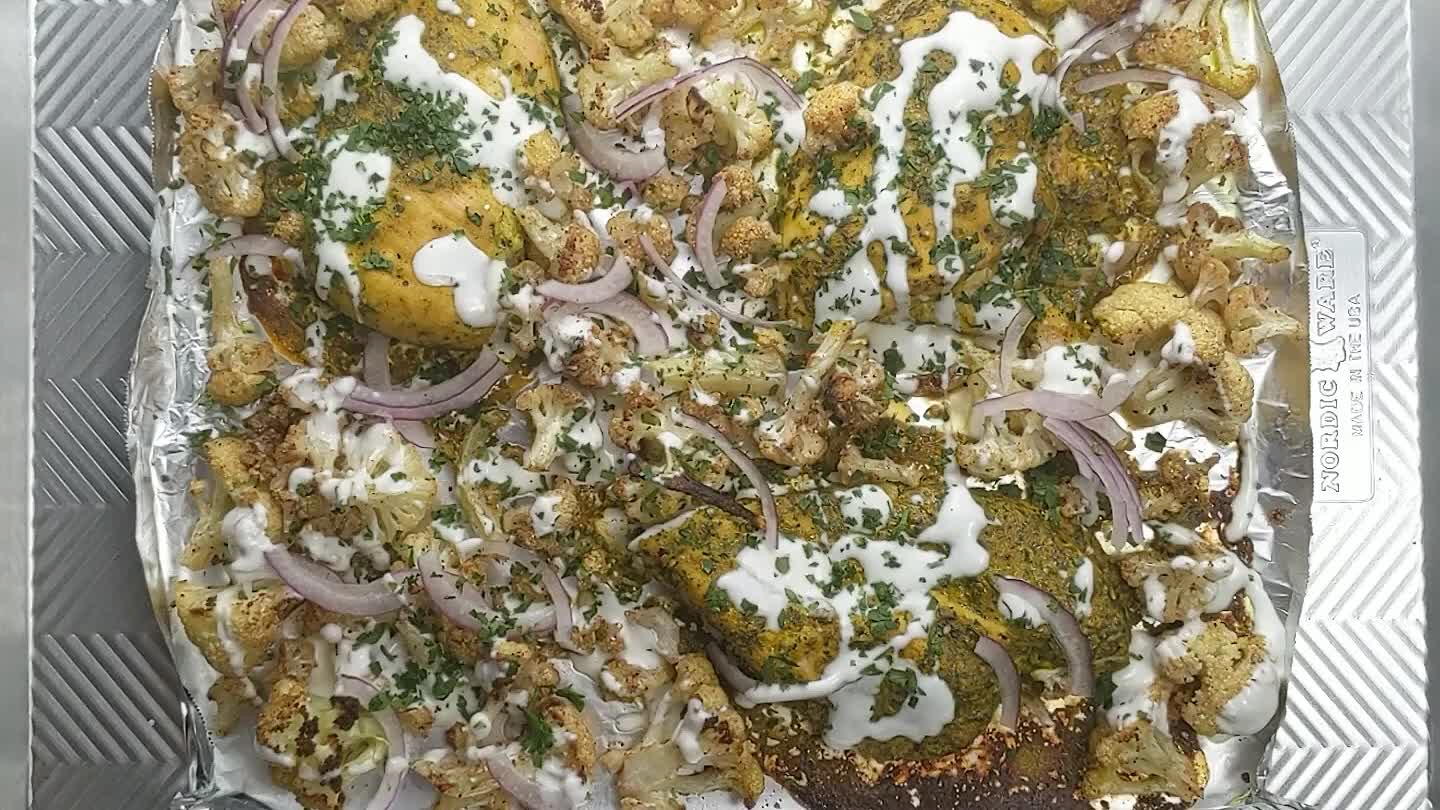 Comments