Sheet Pan Veggies with Mustard Vinaigrette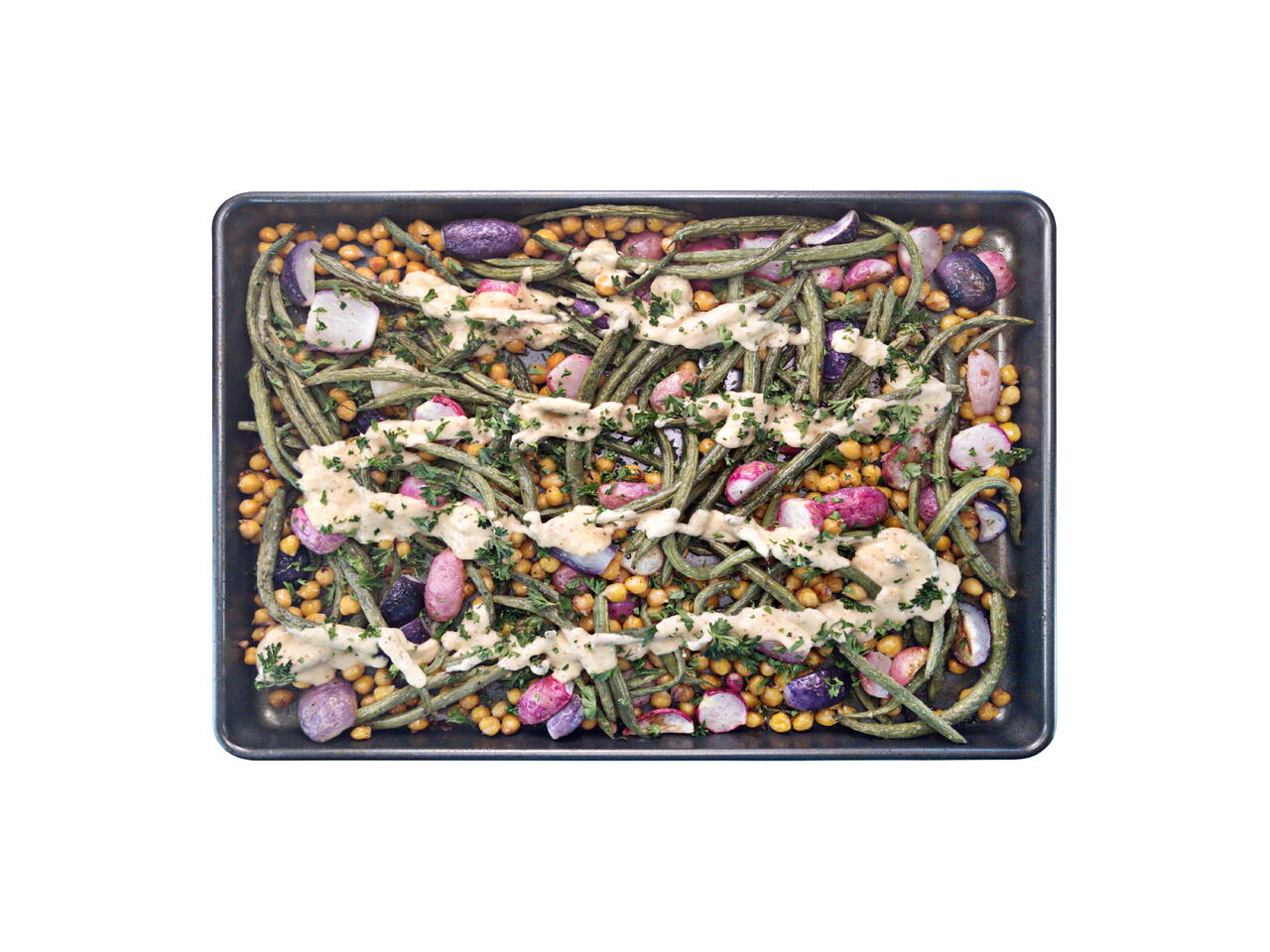 4 portions
35m
If you've never tried roasted radishes, I highly recommend giving it a try! Make things extra colorful with Easter egg radishes that come in a variety of colors.
What you will need
2 cans Garbanzo Beans
12 oz Green Beans
2 bunches Radishes
2 cloves Garlic
1/2 Shallot
3 Tbsp Olive Oil
1/4 tsp Black Pepper
1/2 tsp Salt
Stone Ground Mustard Sauce
1 clove Garlic
1/2 Shallot
3 Tbsp Olive Oil
1 1/2 Tbsp Stone Ground Mustard
1/2 Lemon
1/4 tsp Salt
pinch Black Pepper
Parsley, optional
(Nutritional facts 281 calories, 7.12 g fat, 42.9 g carbohydrates, 15.13 g protein, 4 mg cholesterol, 444 mg sodium)
How to cook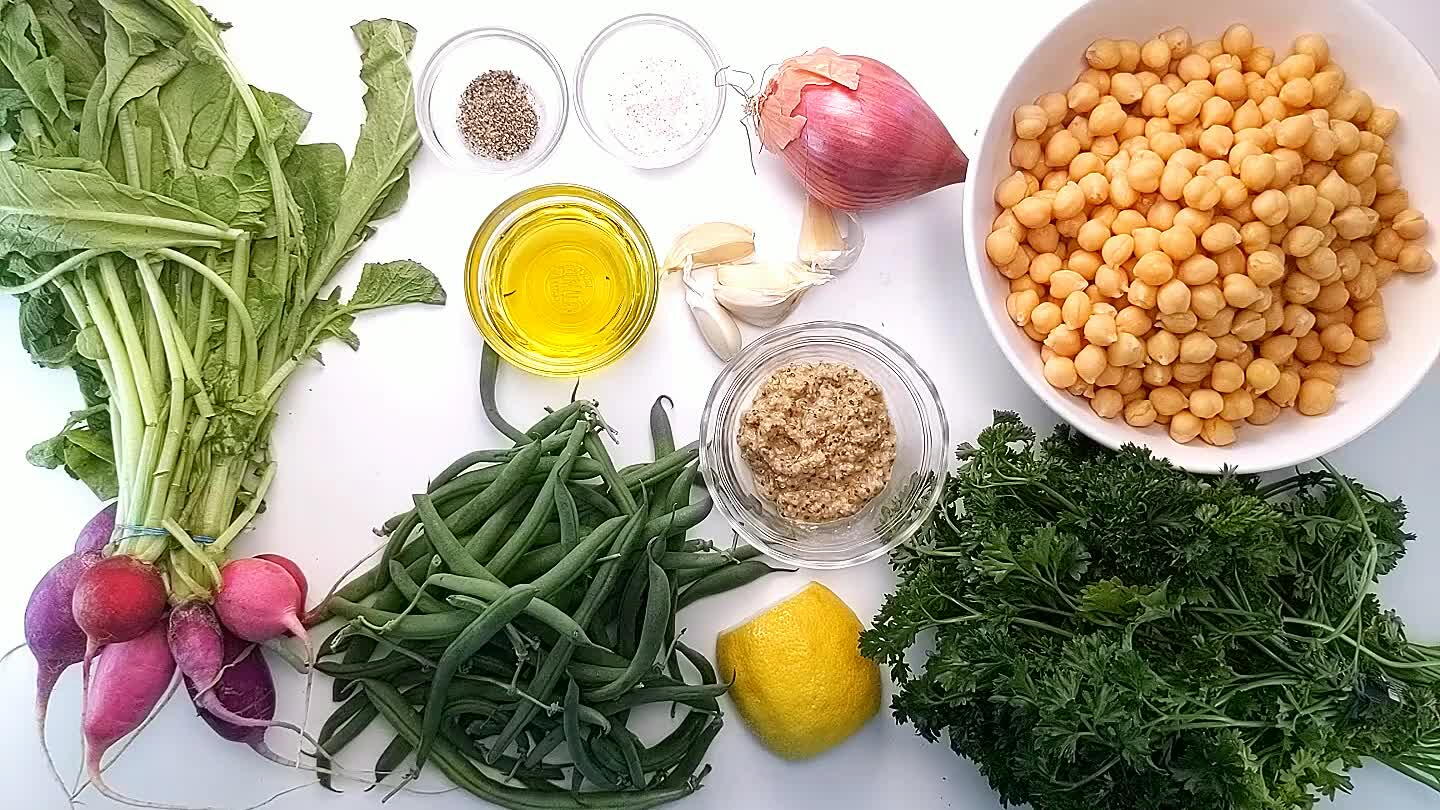 Gather and portion ingredients.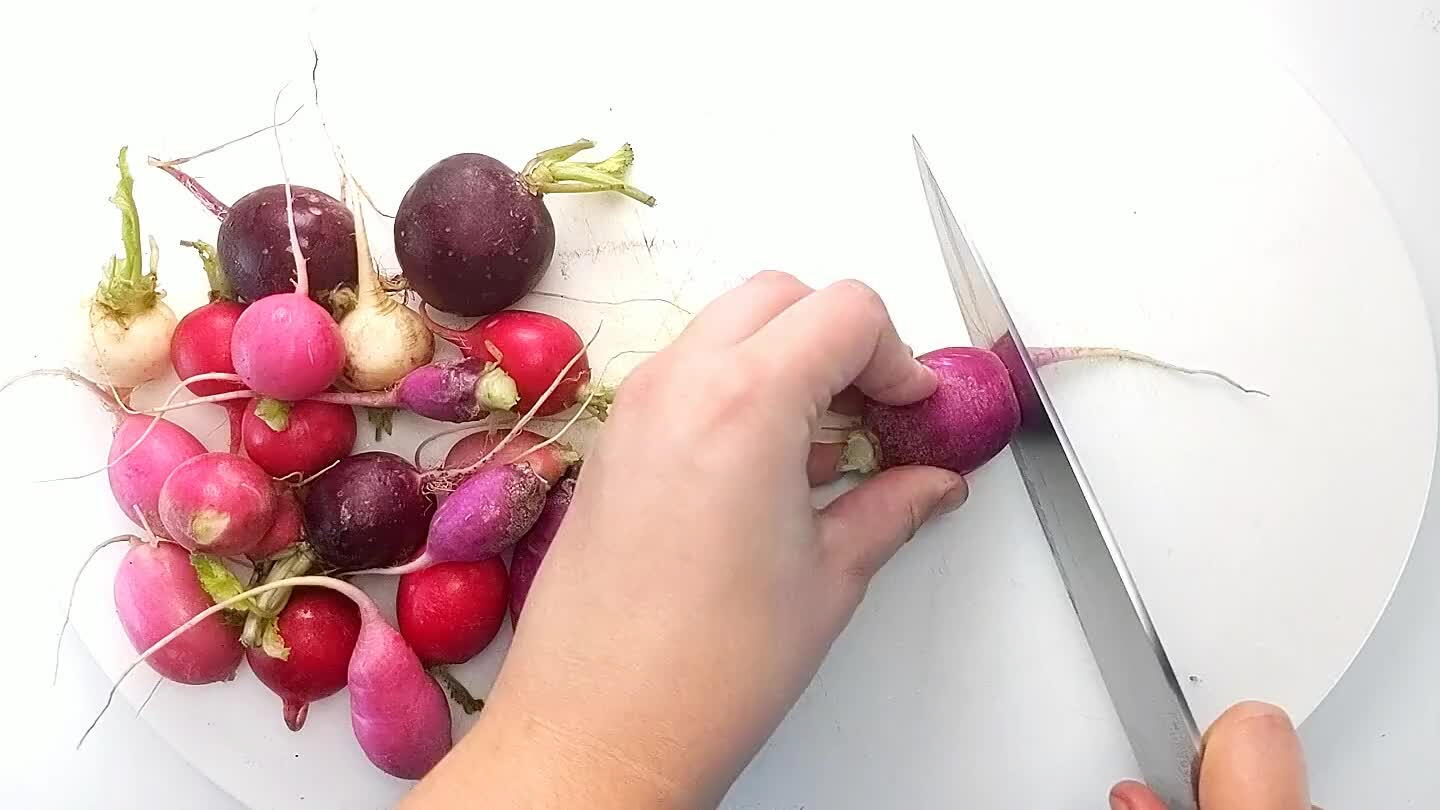 Cut both ends of the radishes off and cut into halves or quarters depending on the size.
Cut the top of the shallot off, slice in half and peel leaving the root end in tact. With the knife parallel to the cutting board, make two or three even cuts into the side of the shallot.
Turn the knife so it points towards the root end of the shallot and slice into thin strips. Chop perpindicularly to finish the mince.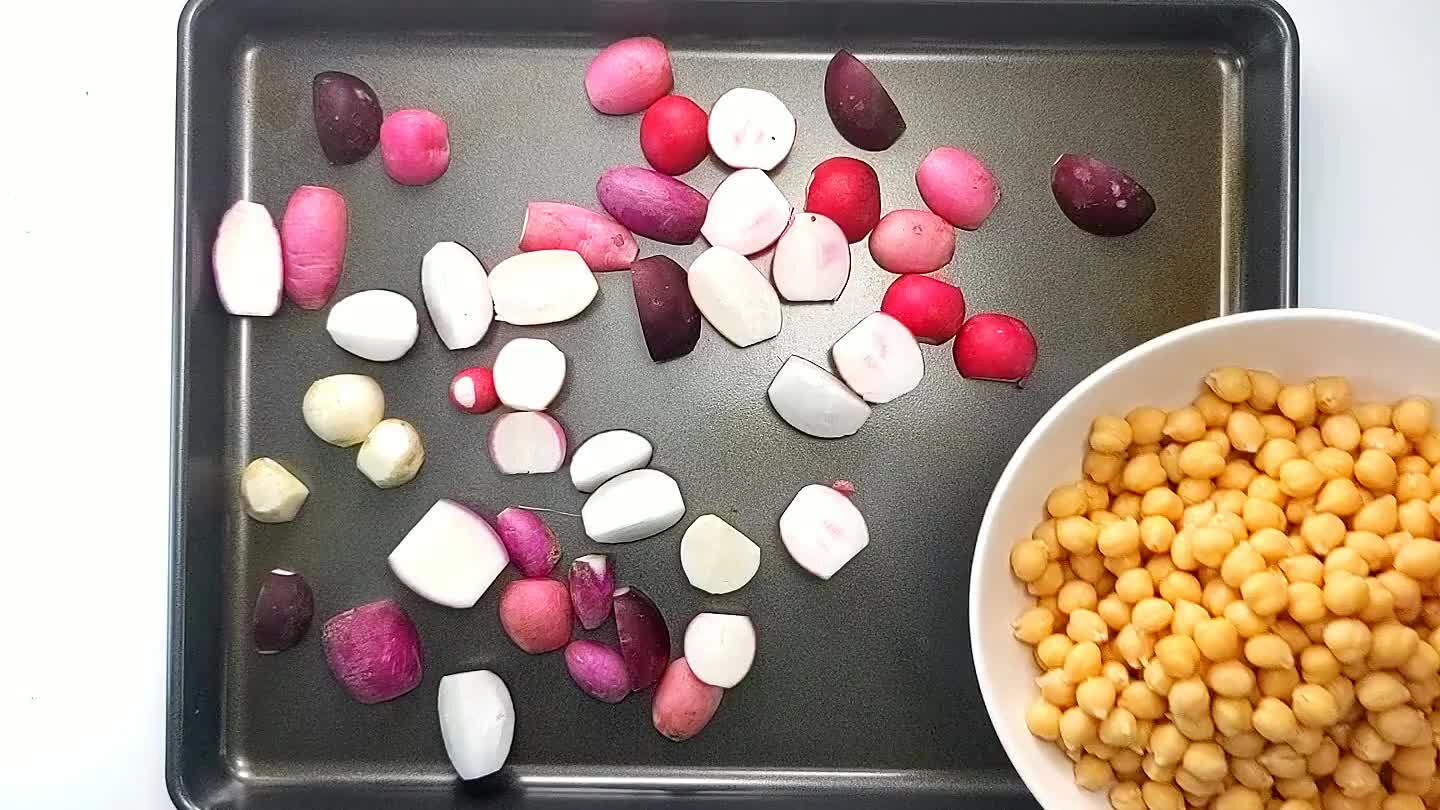 Add the radishes, drained and rinsed chickpeas, green beans, and half of the minced shallot to a rimmed baking sheet.
Grate or finely chop the garlic and add to the sheet pan.
Drizzle with olive oil and season with salt and pepper.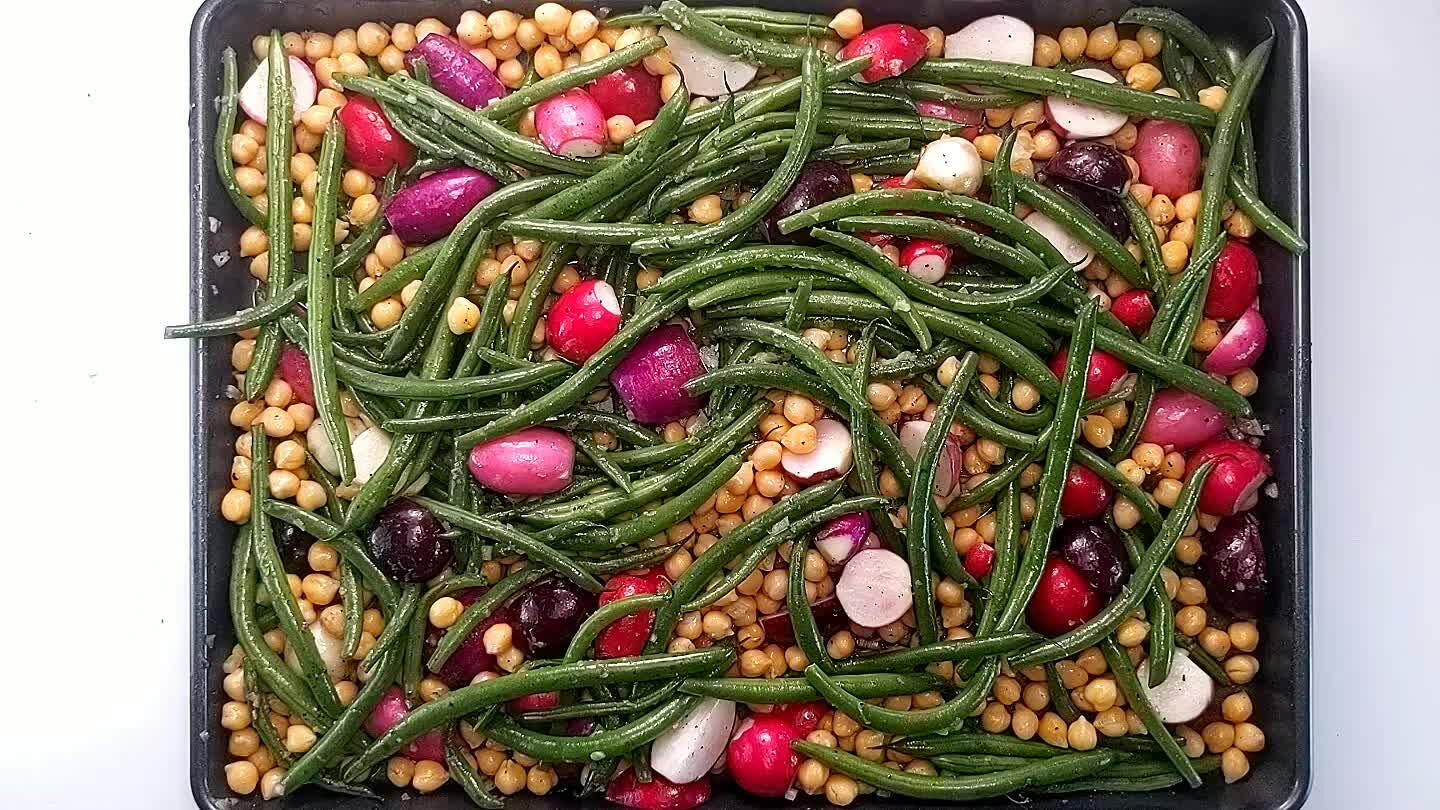 Roast in the oven set to 450 °F for about 30 minutes or until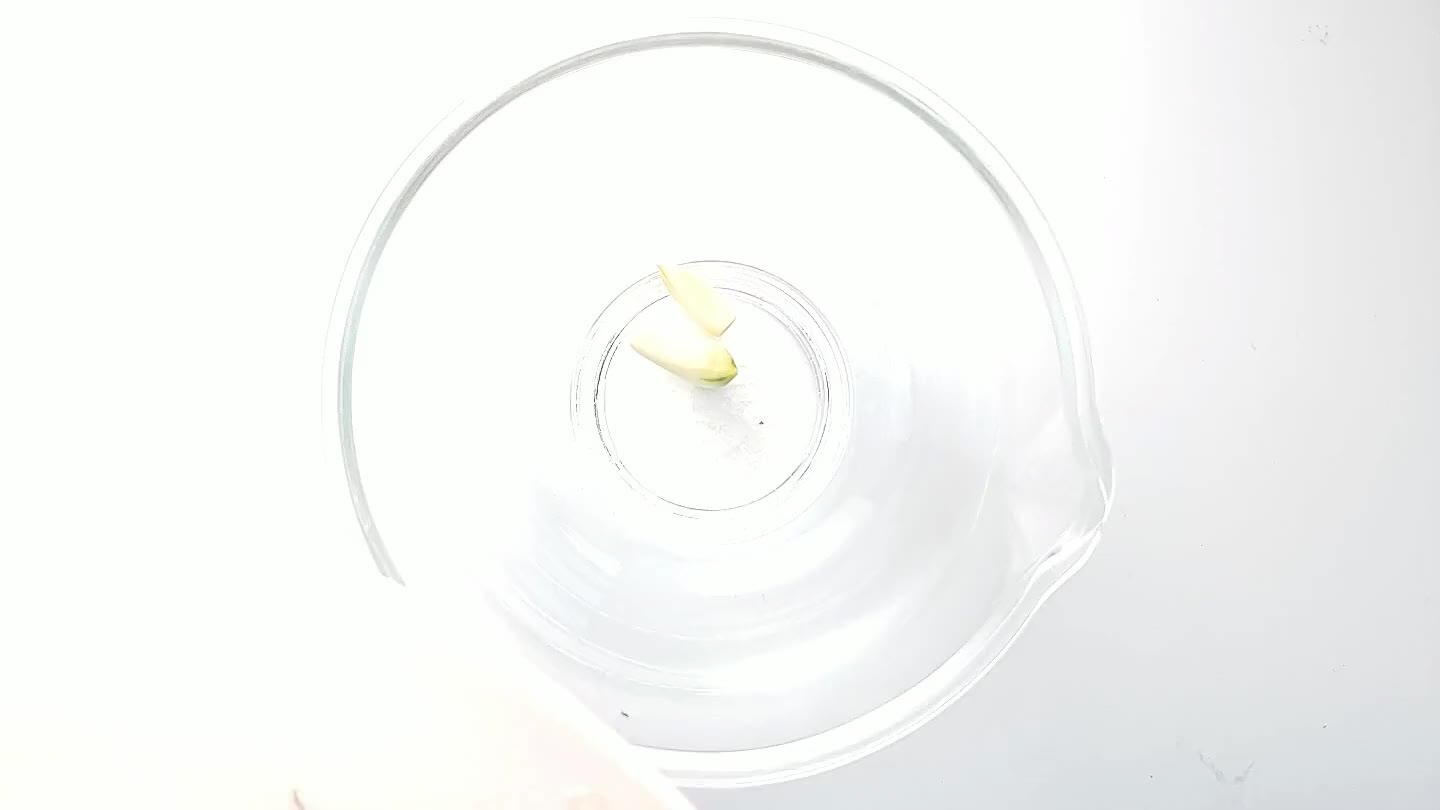 Add the whole clove of garlic, remaining half of the shallot, and lemon juice to a mixing bowl, blender, or food processor.
Add the salt, pepper, and stone ground mustard to the bowl.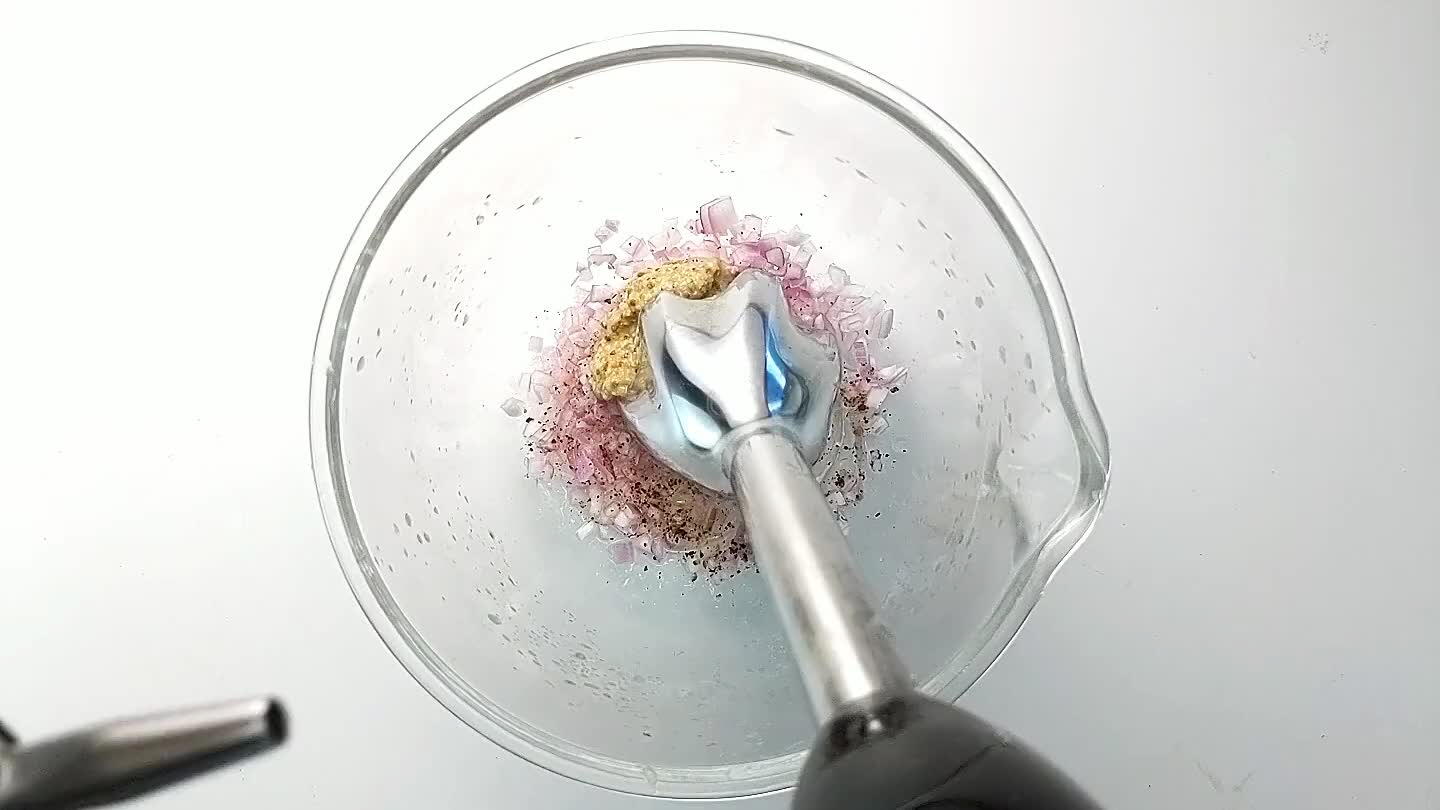 Here you can use a blender, food processor, or immersion blender to mix up the sauce. If you don't have any of these, that is ok! Just use a whisk to combine everything, and grate or chop the garlic. Slowly blend in the olive oil until fully combined and the sauce looks creamy.
Once cooked and lightly crispy, pull the sheet pan out of the oven and drizzle with your mustard vinnaigrette and chopped fresh parsley.