Shortcut Beet Muhammara Dip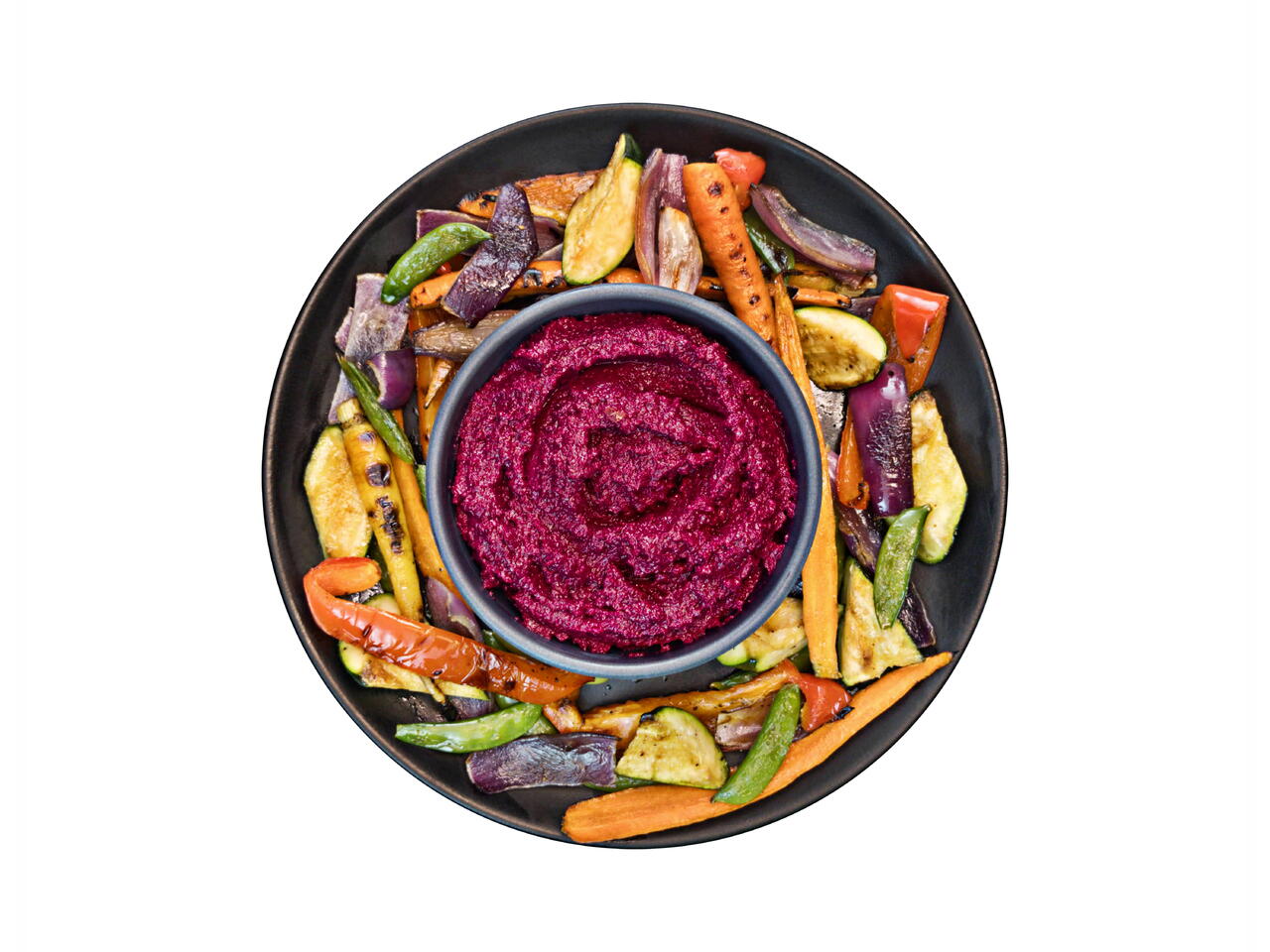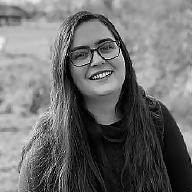 Recipe video made by Michelle
Published on 10/27/2021, viewed by 1014 , 0 Comments
4 portions
60m
I'm a huge fan of muhammara dip which normally is made with roasted red peppers, but here we switch out for roasted beets for some beautiful color and deep flavor. Muhammara sauce is made with pomegranate molasses which can be hard to find at grocery stores, so here we boil the beets in pomegranate juice to create a shortcut version. I love to serve this with grilled veggies and pita bread!
What you will need
3/4 cup Walnuts
2 cups Pomegranate Juice
1 Lemon
1 tsp Cumin
1 Bunch Beets
1 clove Garlic
1/2 tsp Salt
1/4 cup Olive Oil
pinch Red Chili Flakes
Optional Grilled Vegetables
1 lb Carrots, optional
1 Red Bell Pepper, optional
1 Red Onion, optional
1 Zucchini, optional
4 oz Snap Peas, optional
(Nutritional facts 95 calories, 4.67 g fat, 13.14 g carbohydrates, 1.81 g protein, 1 mg cholesterol, 180 mg sodium)
How to cook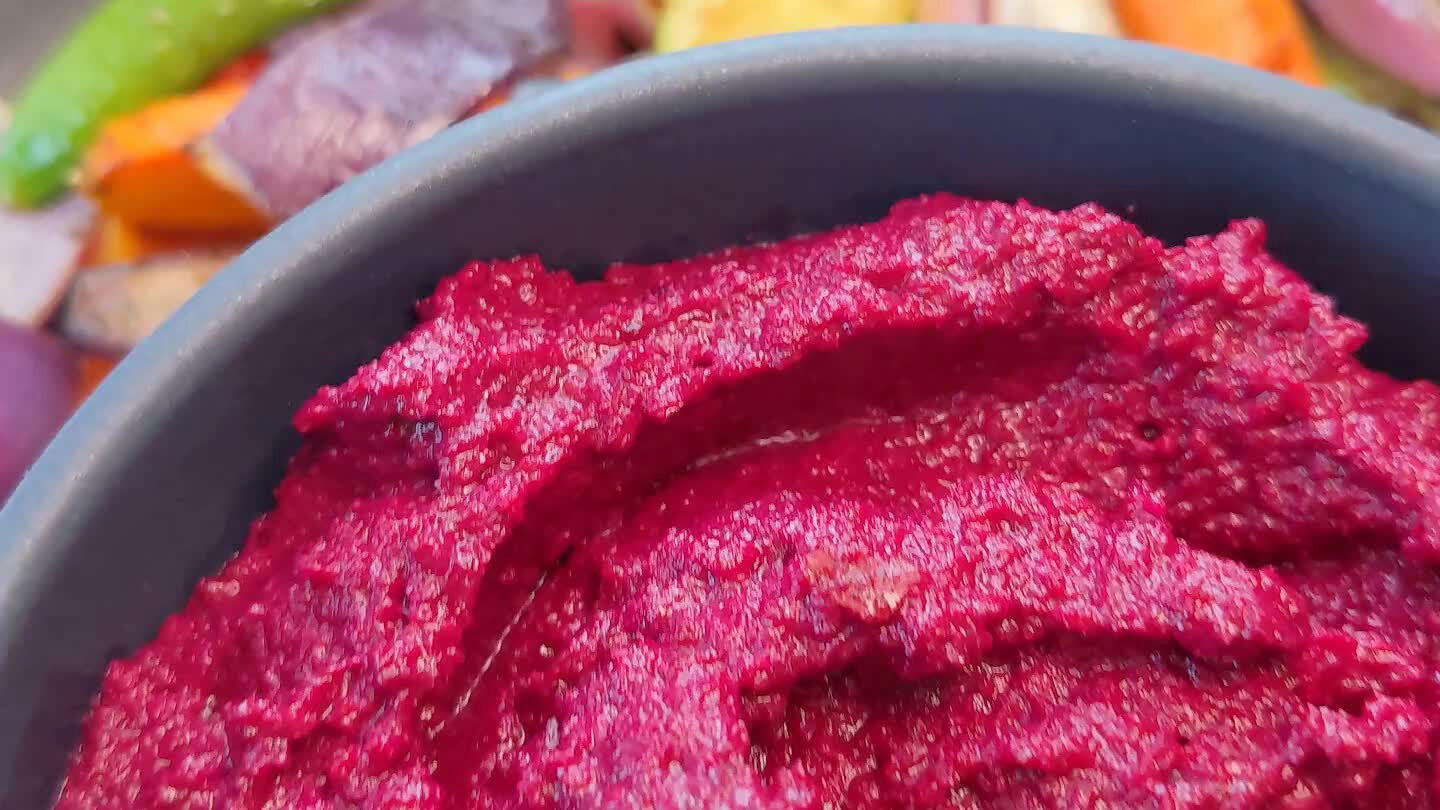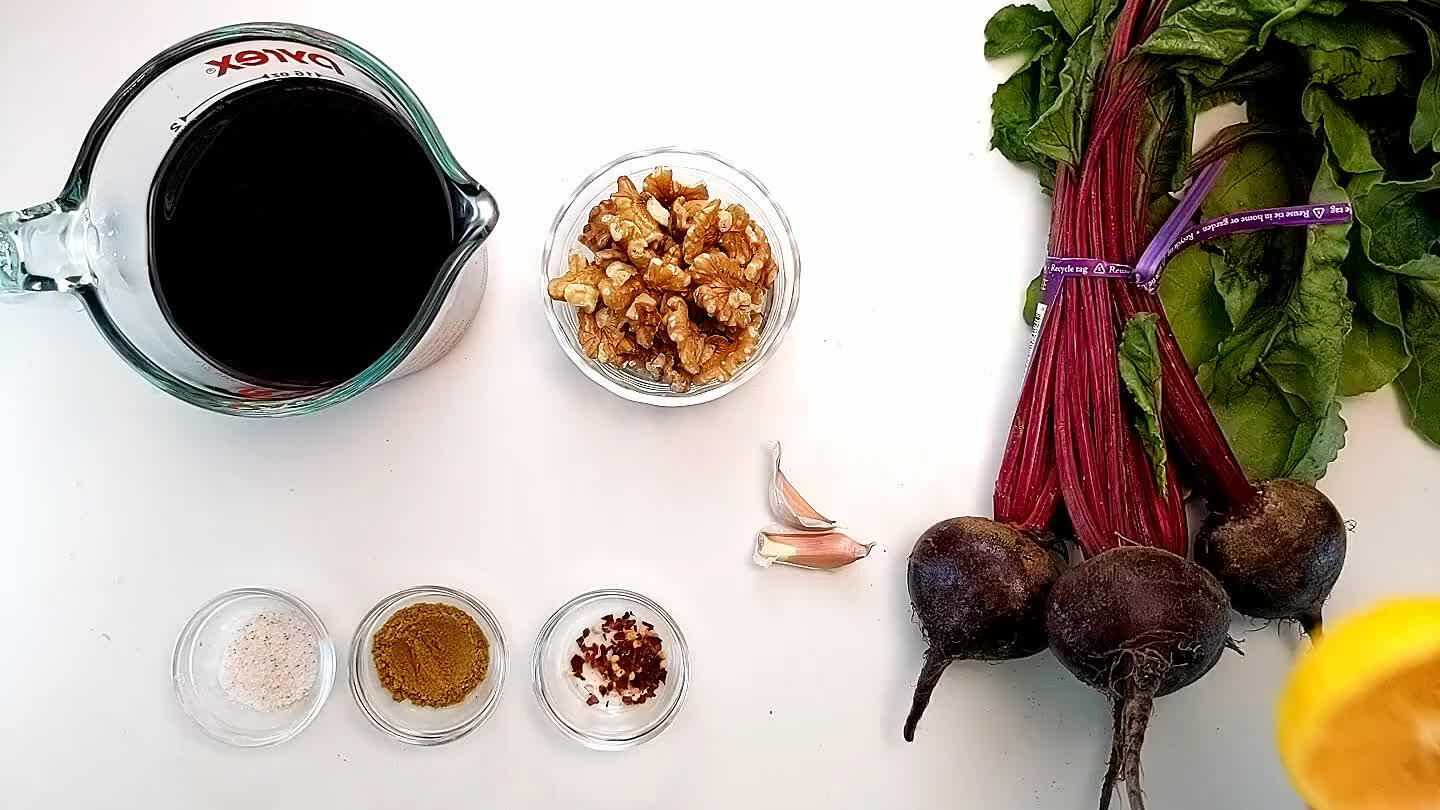 Gather and portion ingredients. If you happen to have canned beets and pomegranate molasses feel free to use that instead of boiling the beets in the pomegranate juice!
Cut the beet greens and root ends off of the beets. Scrub the dirt off of the outside.
Add the pomegranate juice to a small saucepan with the beets. Add a lid to bring it to a boil.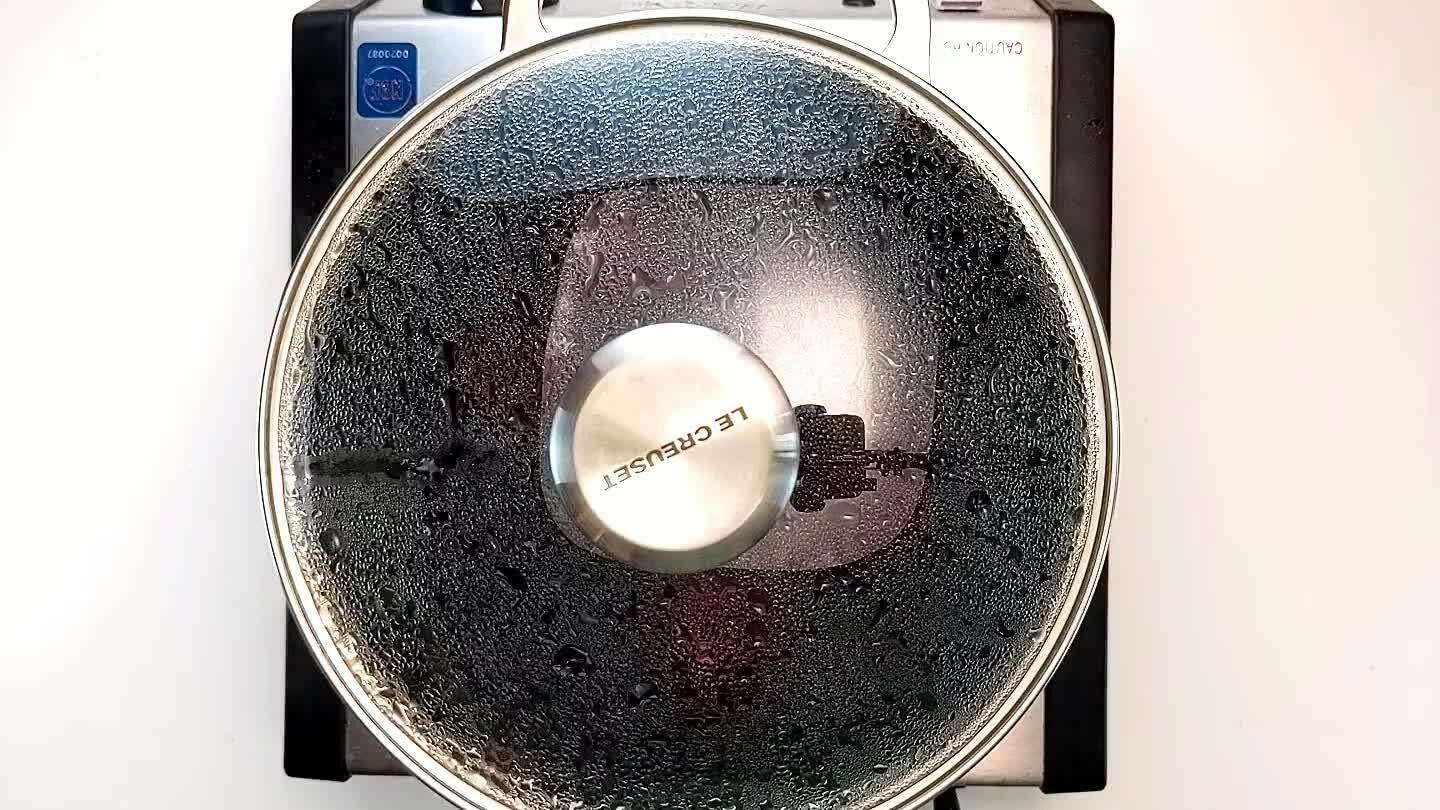 Boil the beets in the pomegranate juice until they are soft all the way through. The time here will depend on the size of the beets, but the pomegranate juice will begin to reduce into molasses after about 45 minutes, so I recommend cutting giant beets into smaller pieces to avoid any burning of the juice. Once the beets are cooked and the juice has reduced at least in half, remove the beets and reserve the molasses in another container.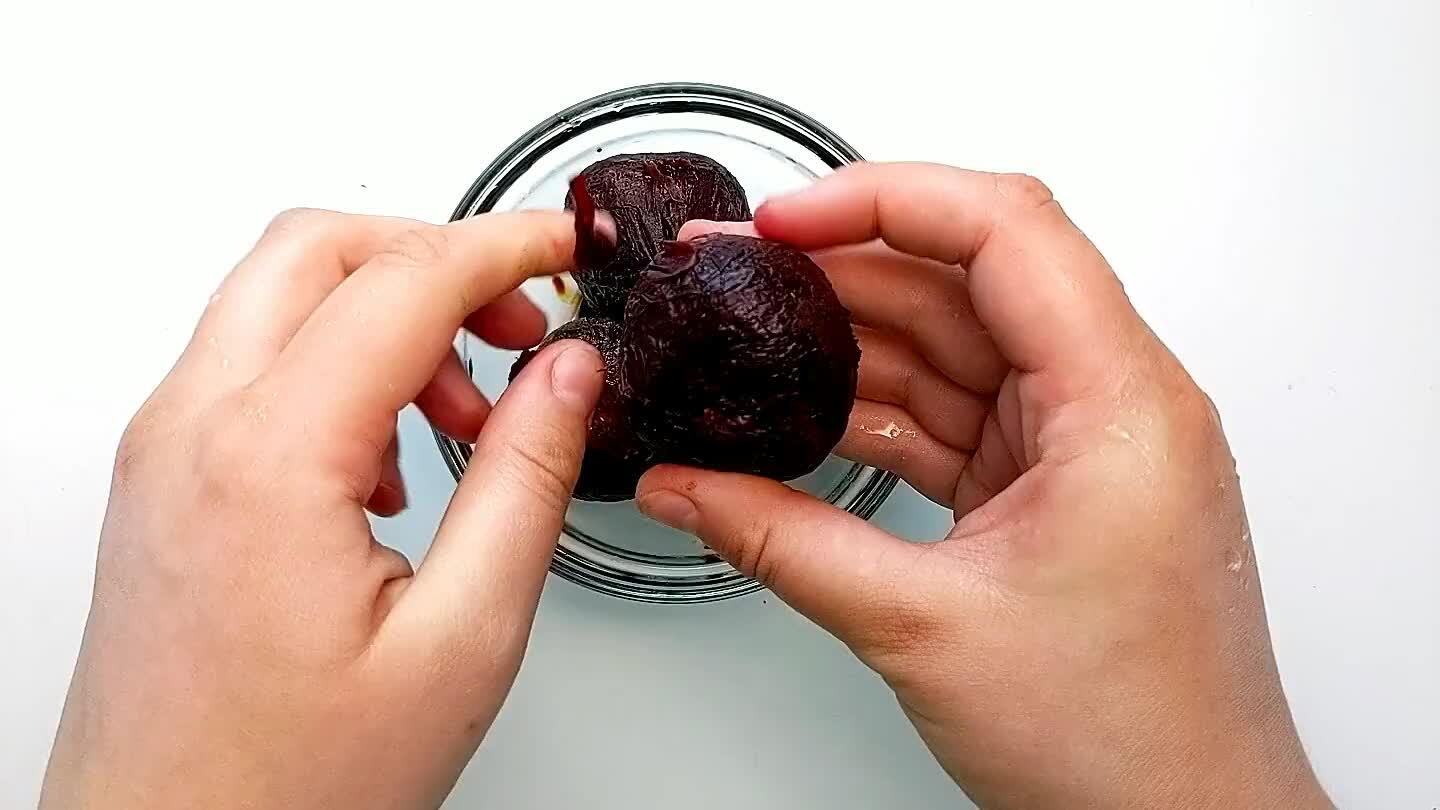 Once cooked, the beet skins should peel off easily. Use gloves if you don't want your fingers stained red!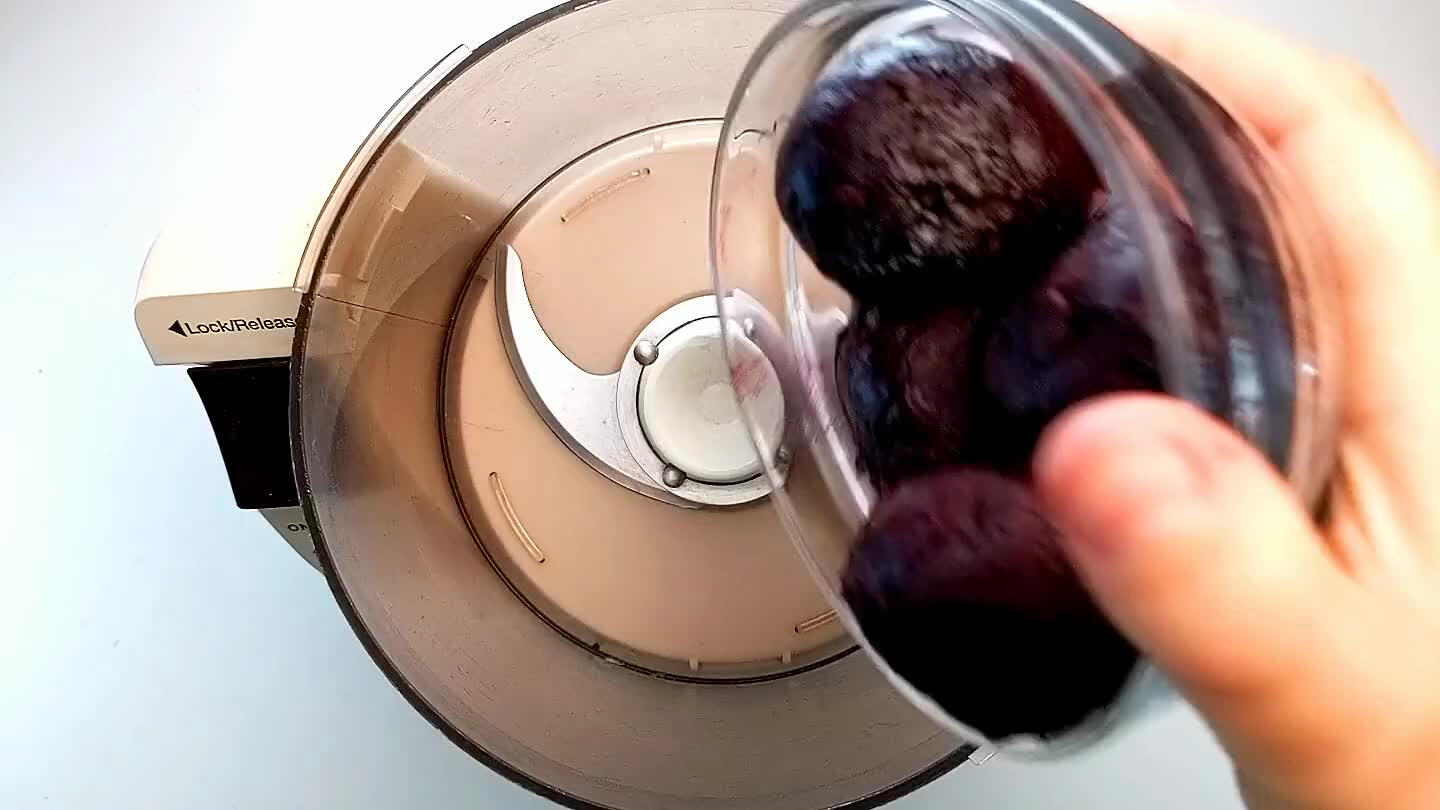 Add the boiled beets and clove of garlic to the base of a food processor or blender.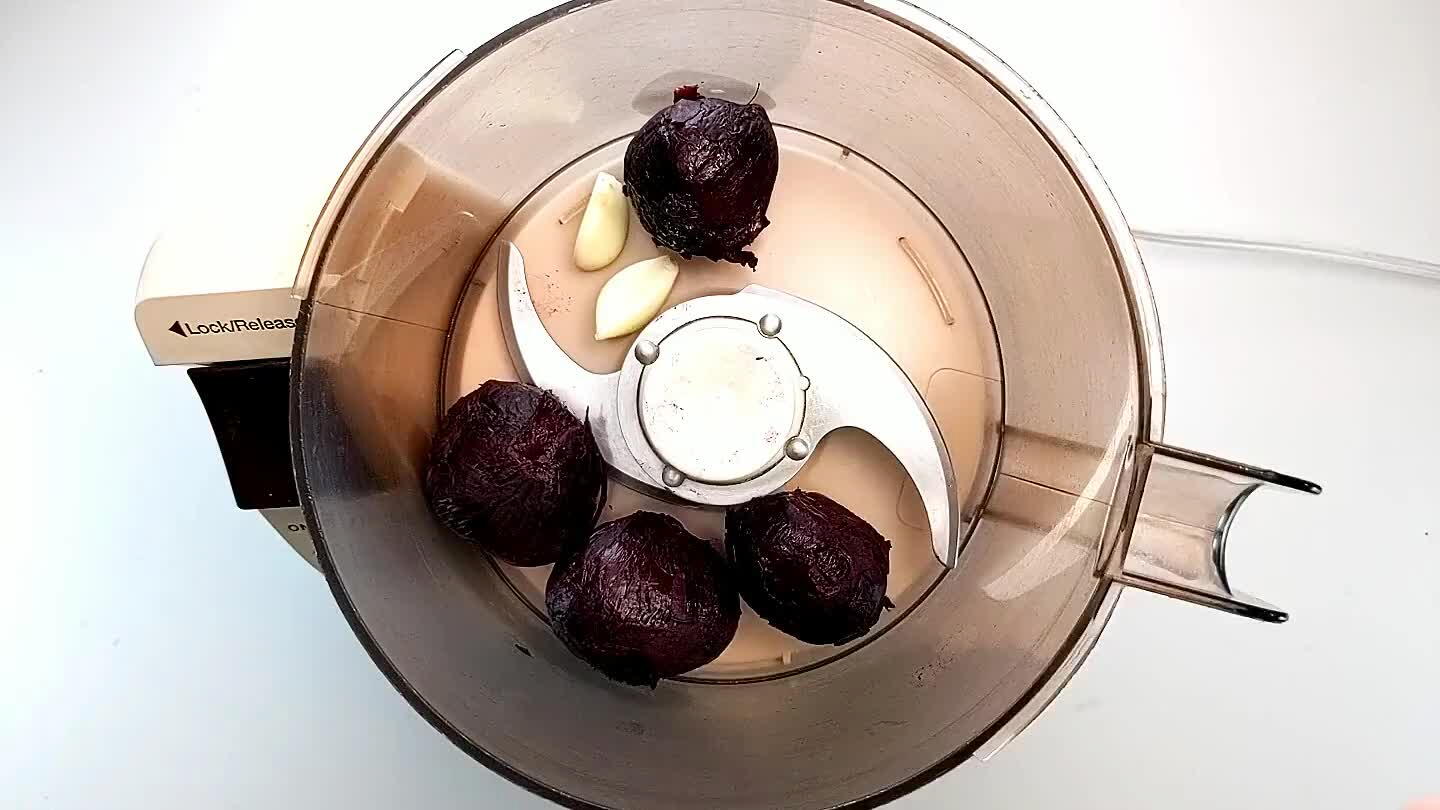 Add the walnuts, cumin, red pepper flakes, and salt as well.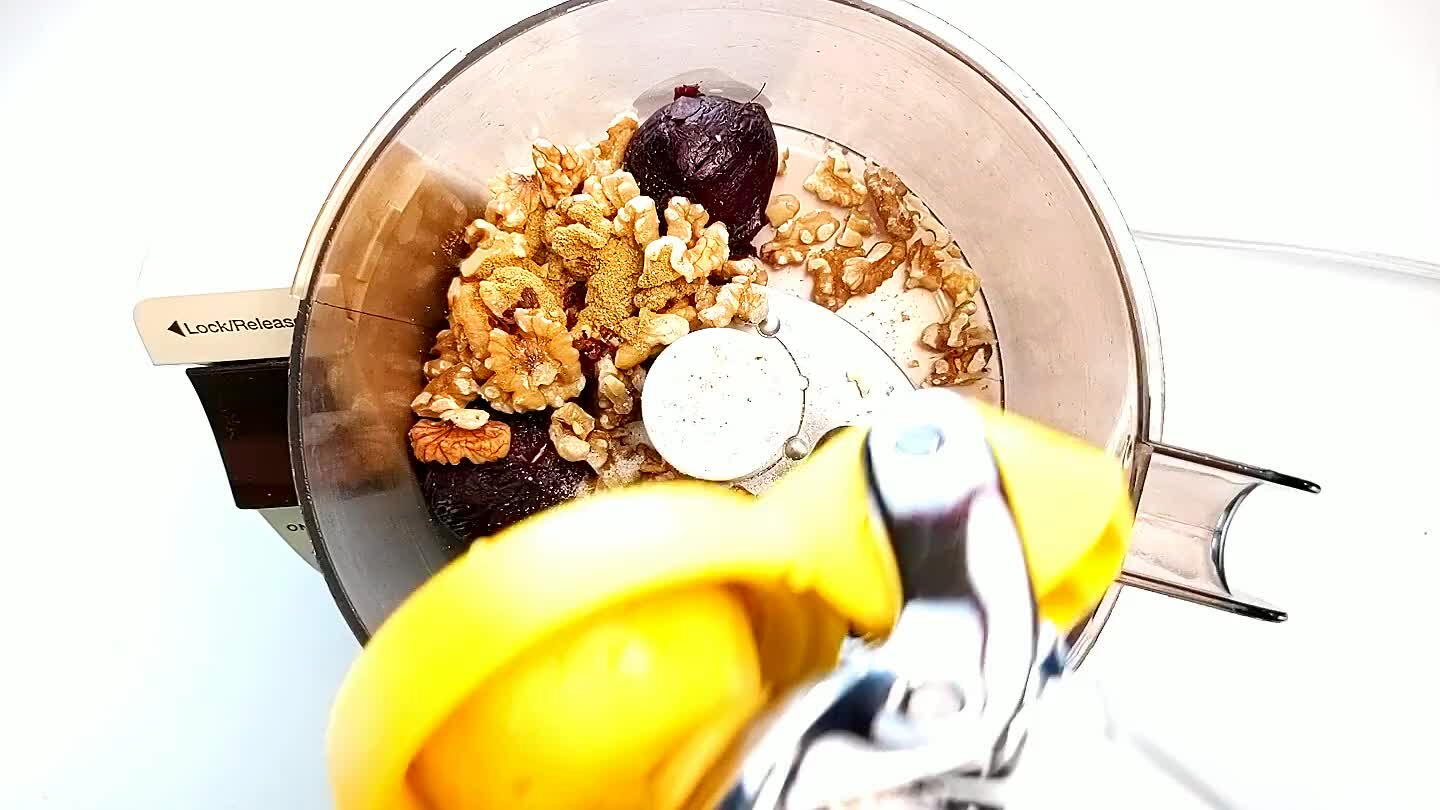 Add the juice from one lemon (about 3 tbsp) and about 2 tablespoons of the reduced pomegranate juice from boiling the beets. The remaining reduced pomegranate juice is delicious made into salad dressing!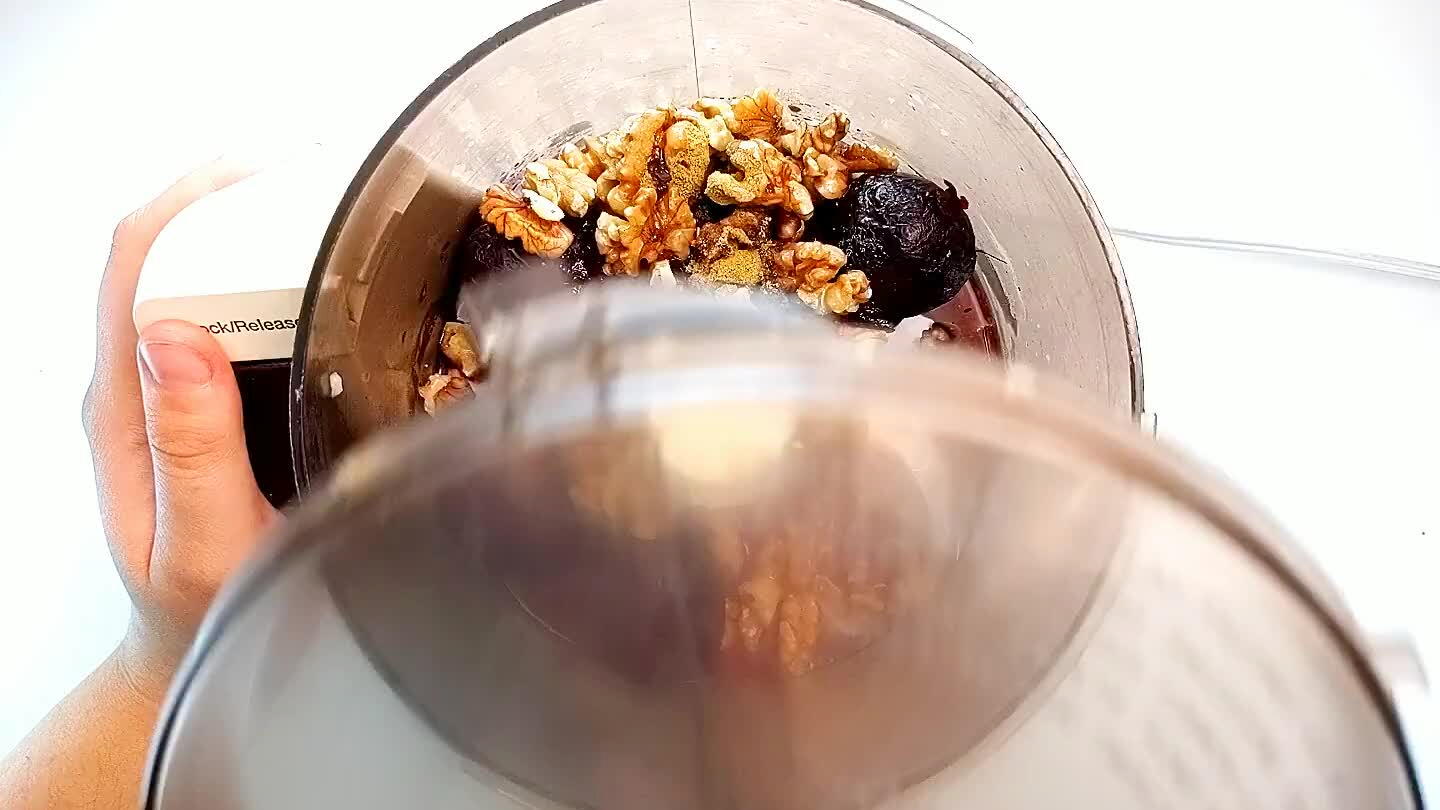 Blend the ingredients until combined and becoming a paste. Add olive oil and continue blending.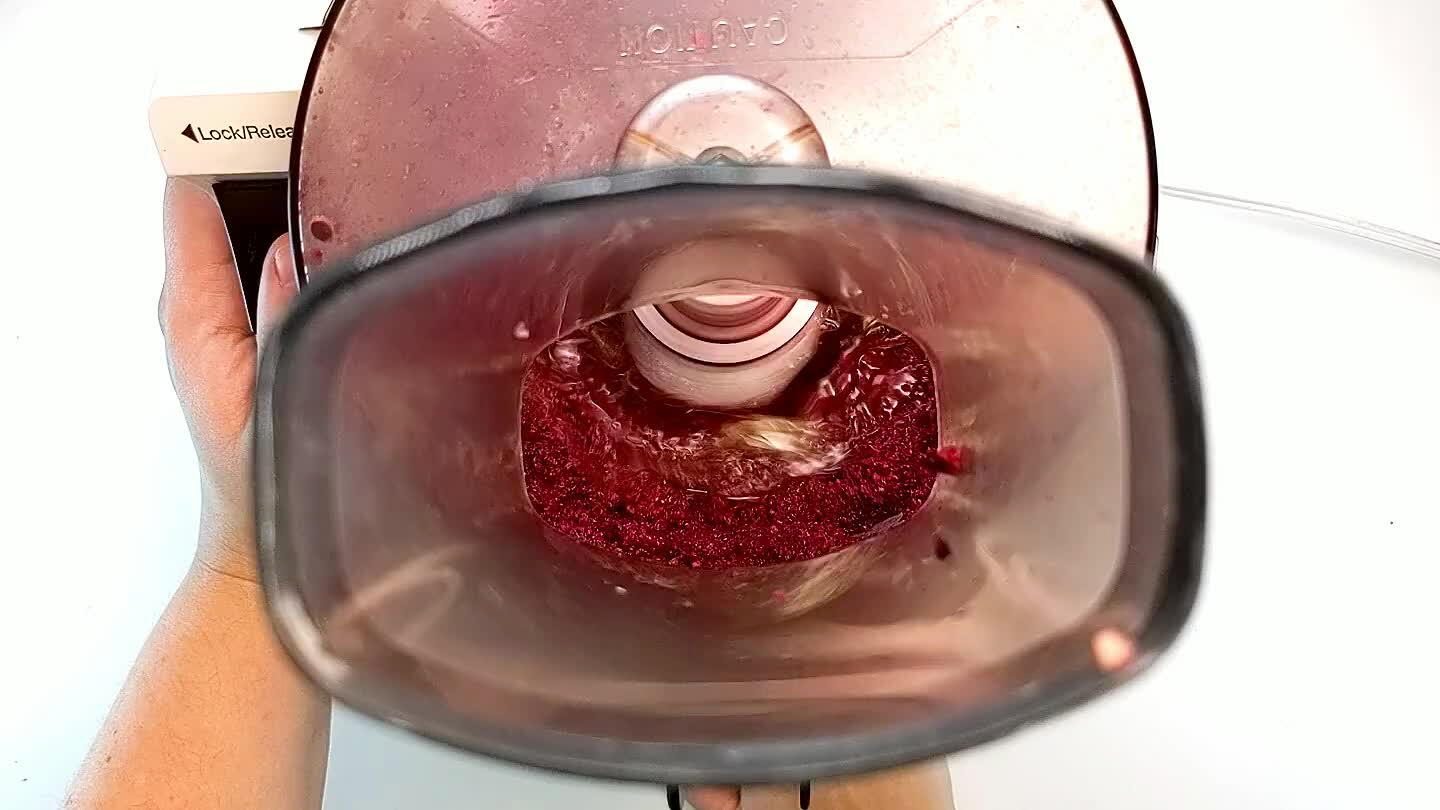 Continue blending the dip until smooth, scraping down the sides as necessary.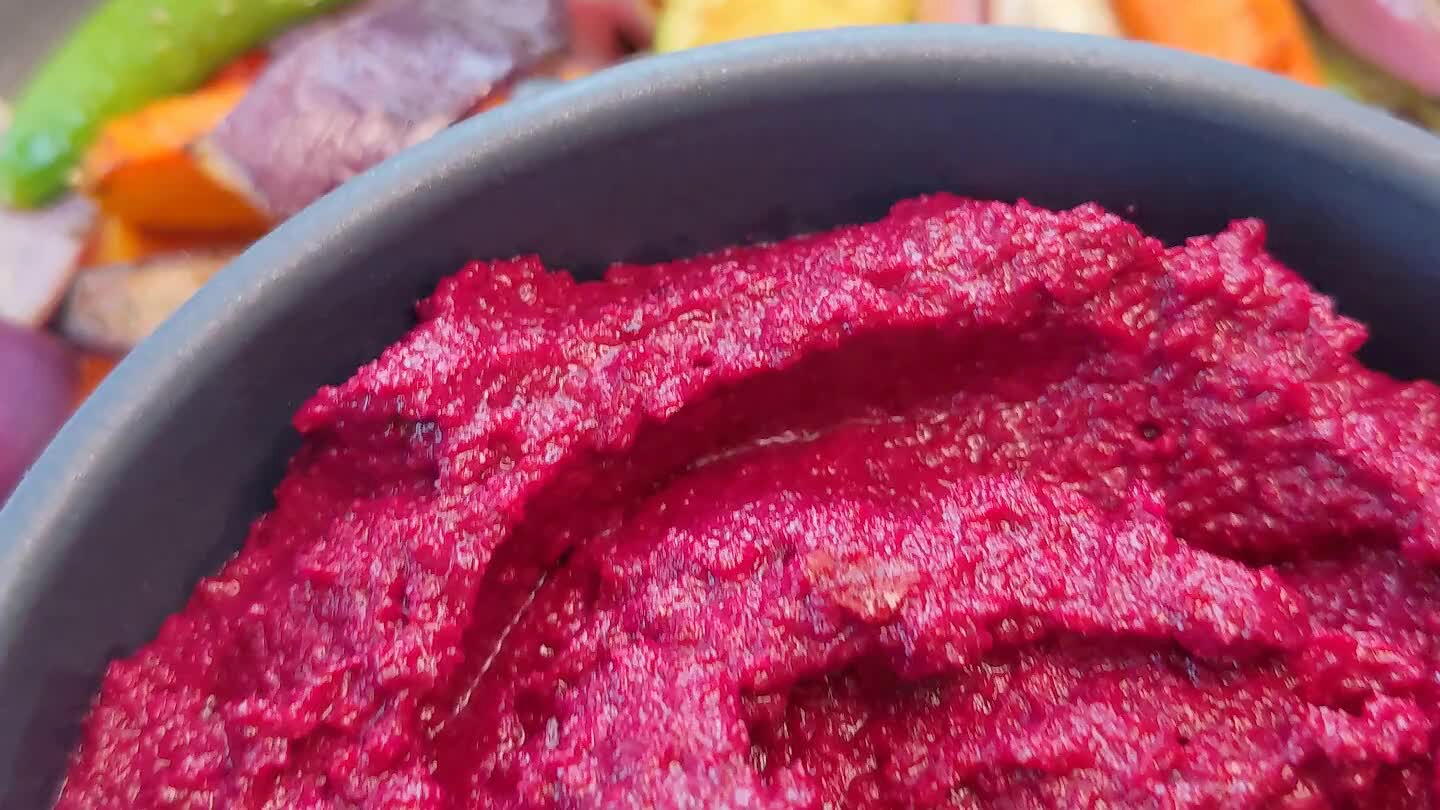 Serve as a dip alongside a protein with dinner, or as a side with grilled veggies, crackers or bread.
Comments