Shortcut Chicken Tortilla Soup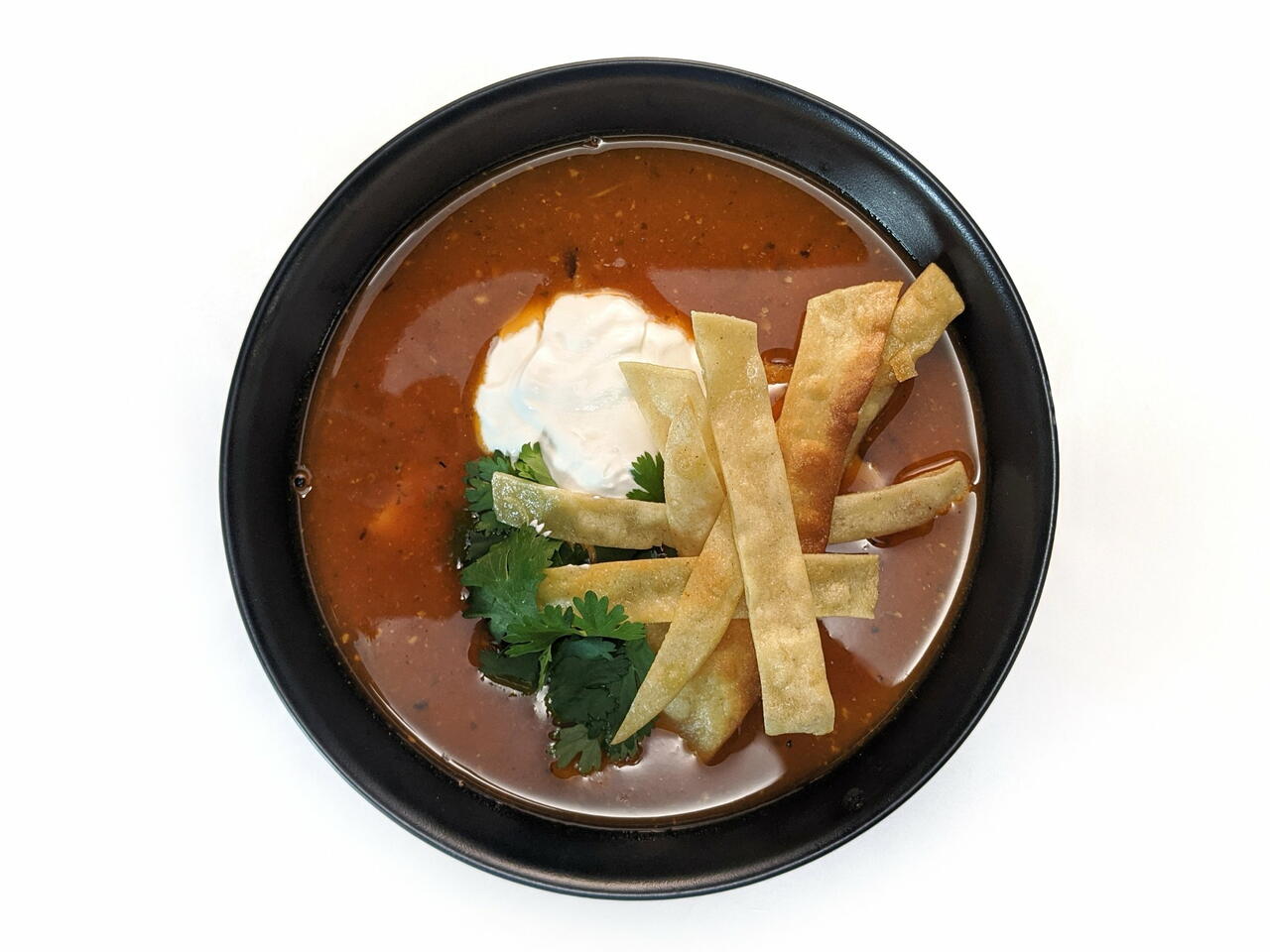 Recipe video made by Ryan
Published on 09/24/2020, viewed by 851 , 0 Comments
4 portions
15m
This is a super-simplified version of a Mexican dish called Sopa Azteca which has evolved and spread far and wide as the more literal 'Chicken Tortilla Soup'.
What you will need
1 lb Chicken Breast
6 Corn Tortillas
Olive Oil
1 tsp Ground Cumin
1 tsp Dried Oregano
1/4 cup Chicken Better Than Bouillon
14 oz. Salsa
4 cups Water
Cilantro, optional
4 oz. Sour Cream, optional
(Nutritional facts 85 calories, 3.23 g fat, 8.61 g carbohydrates, 5.44 g protein, 13 mg cholesterol, 401 mg sodium)
How to cook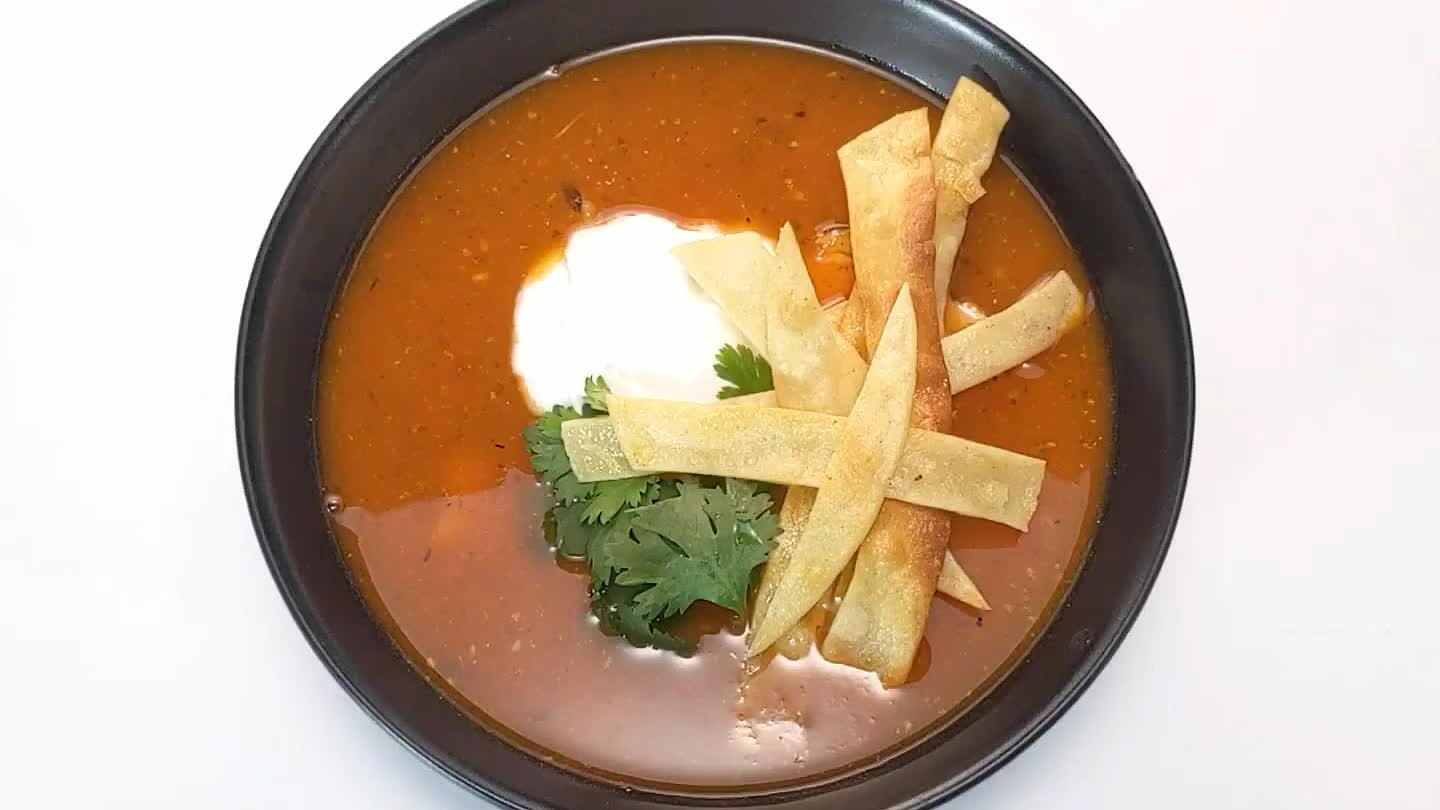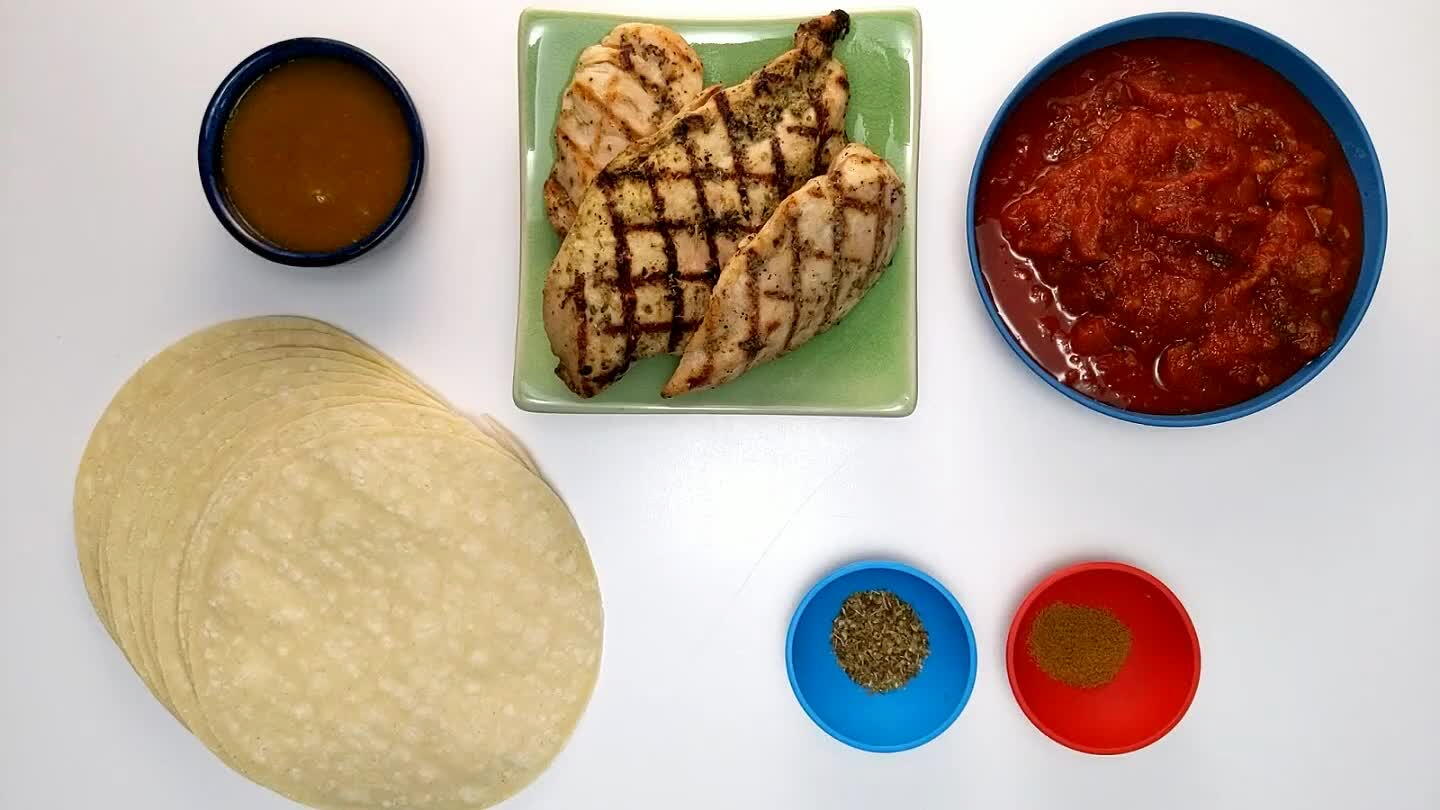 Before beginning, grill or boil chicken until cooked through.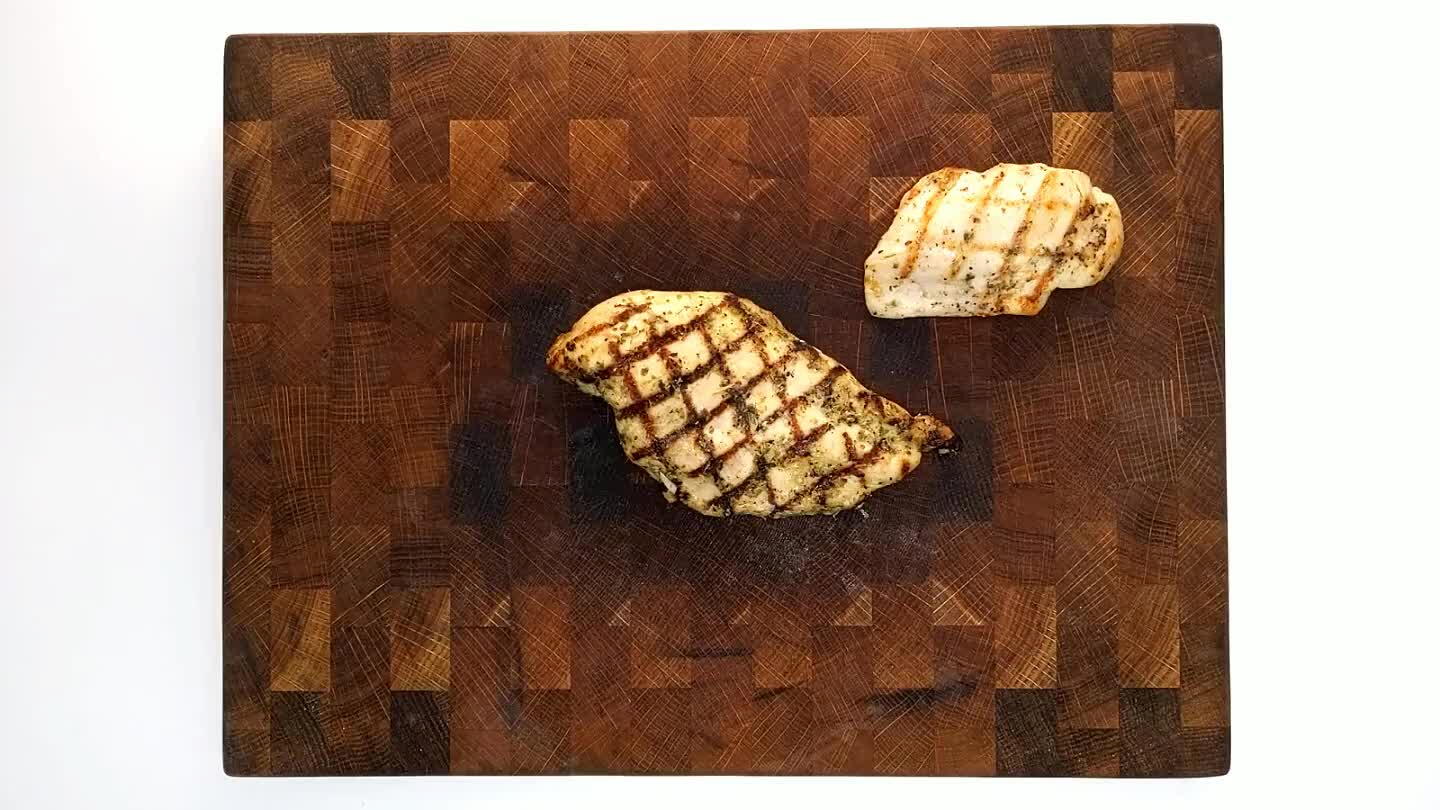 Slice or shred the chicken into bite-sized chunks. Shredded chicken is more common in this recipe.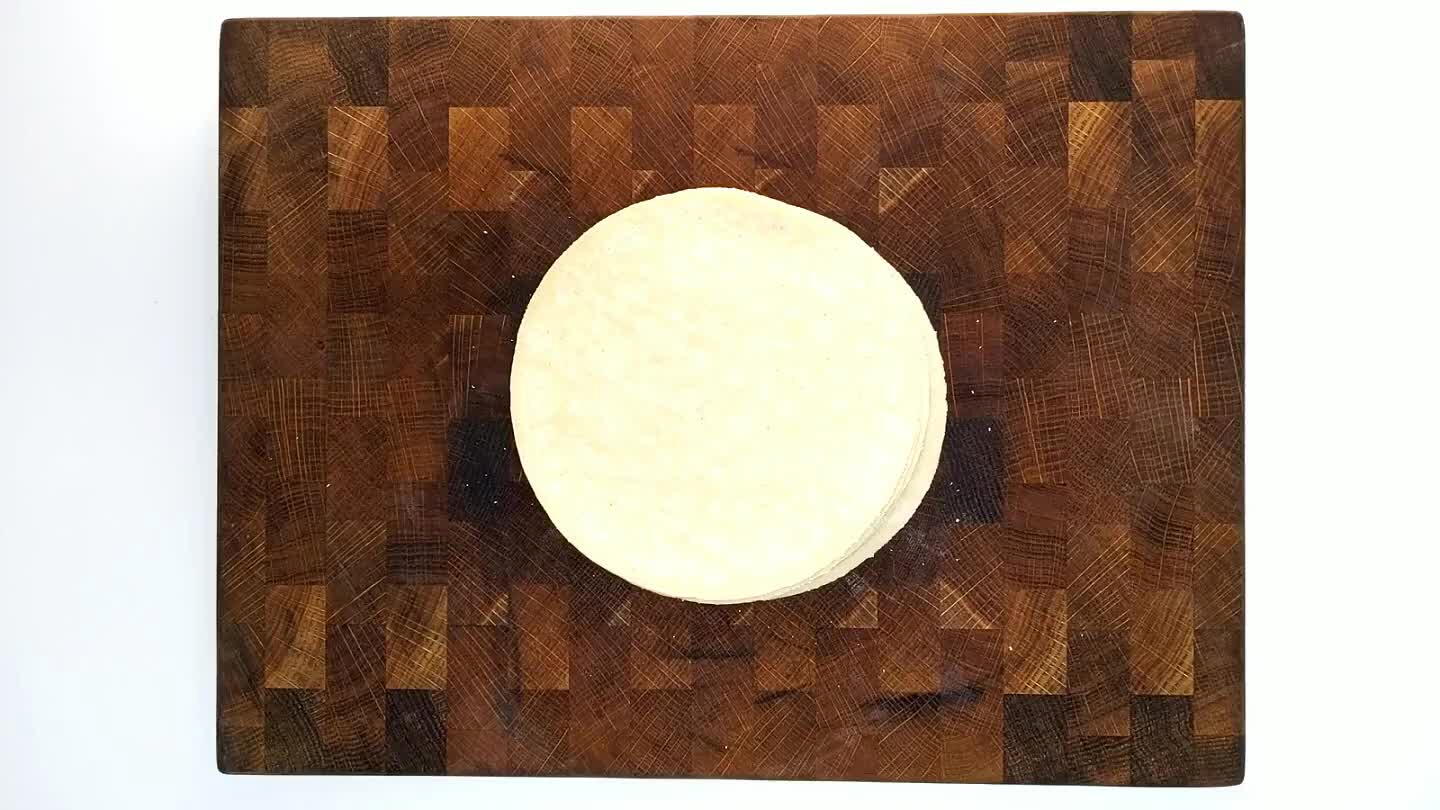 Slice the tortillas into strips, about 1/4" wide. If you're really feeling lazy, you can just swap in tortilla chips. But this soup is extremely easy as it is, so here's your chance to put a little love into it.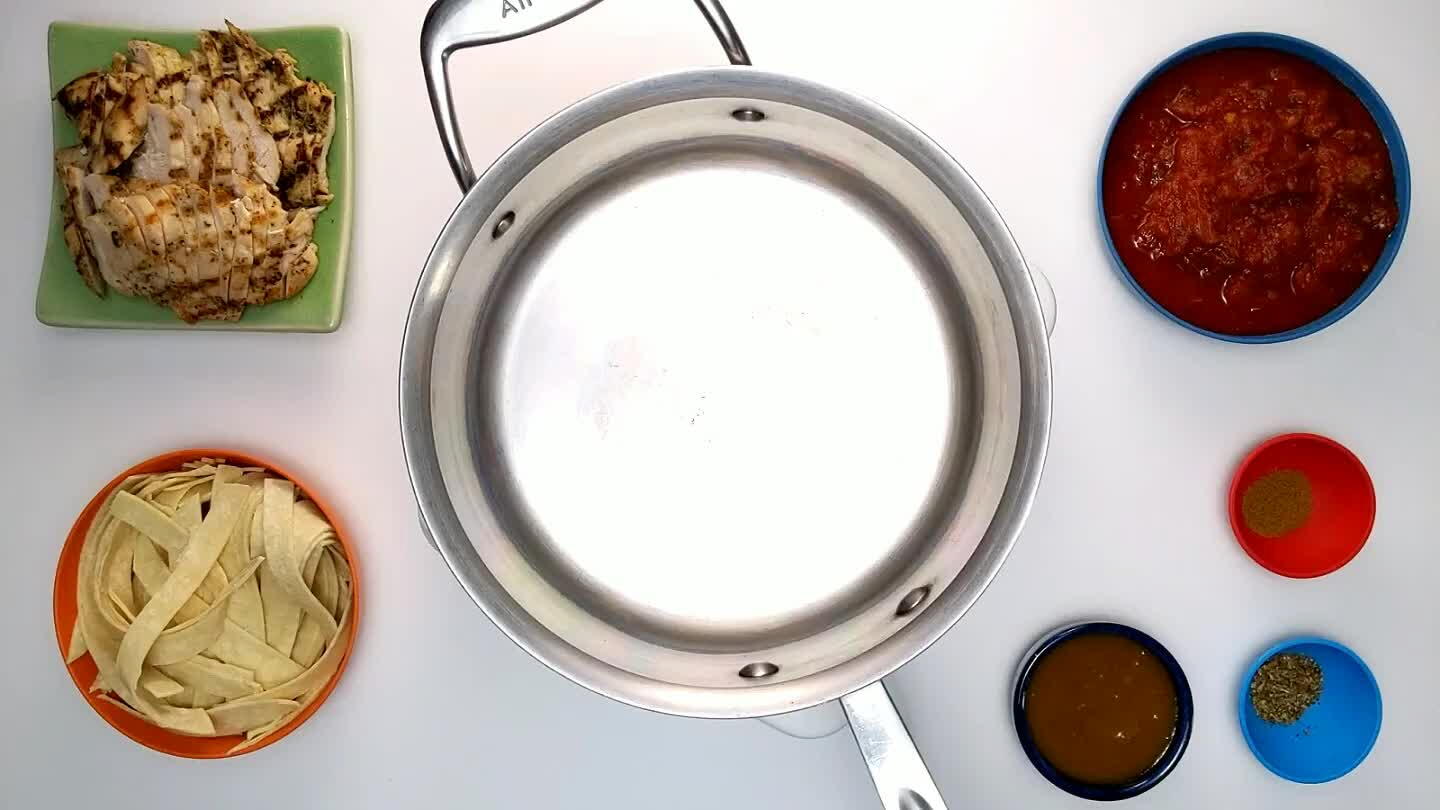 Heat some oil in a saucepan over medium heat.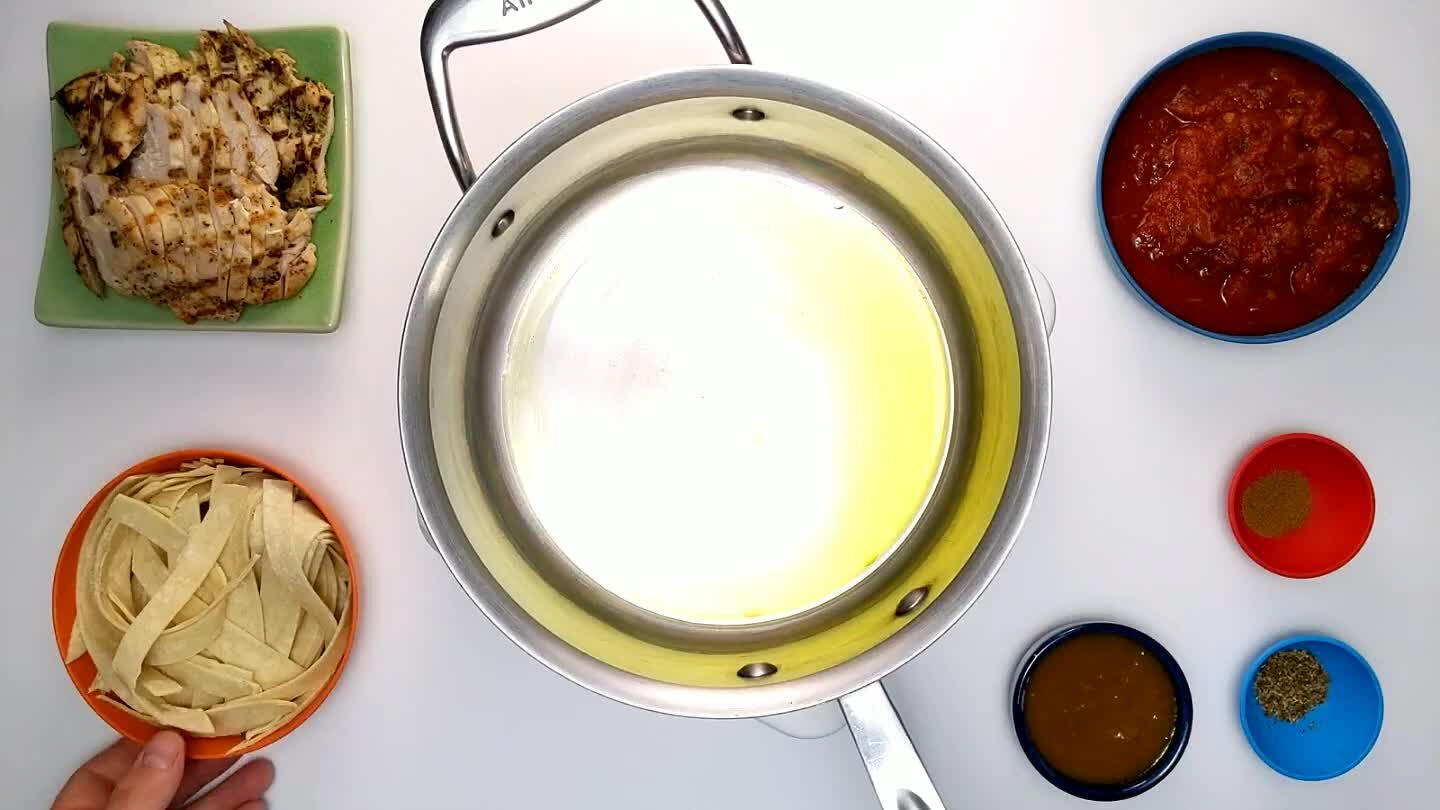 Add the tortilla strips in batches, cooking in oil until golden brown and crispy, then transferring to a dish to make room for the next batch.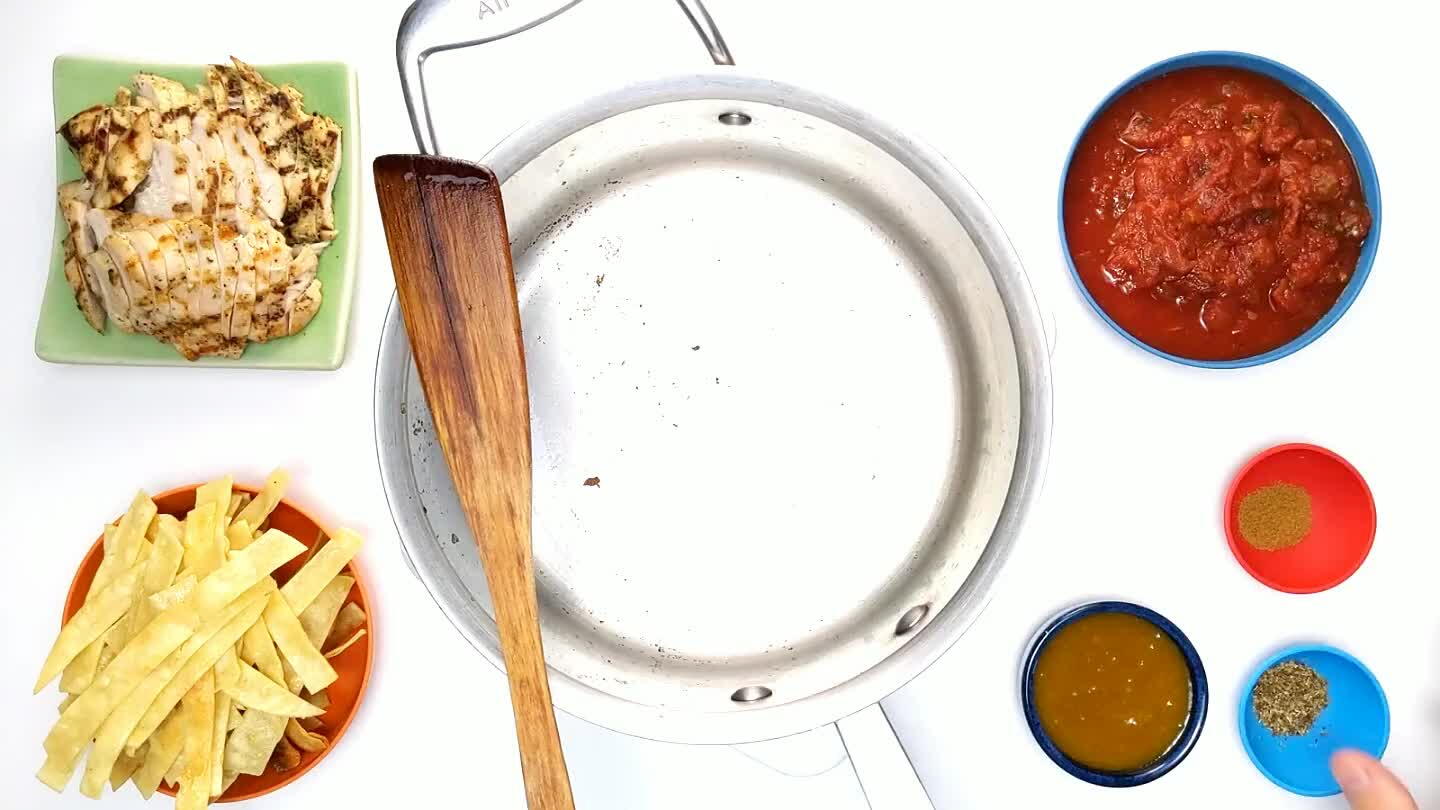 When all of the tortillas have been cooked and removed from the pot, stir the cumin into what remains of the hot oil.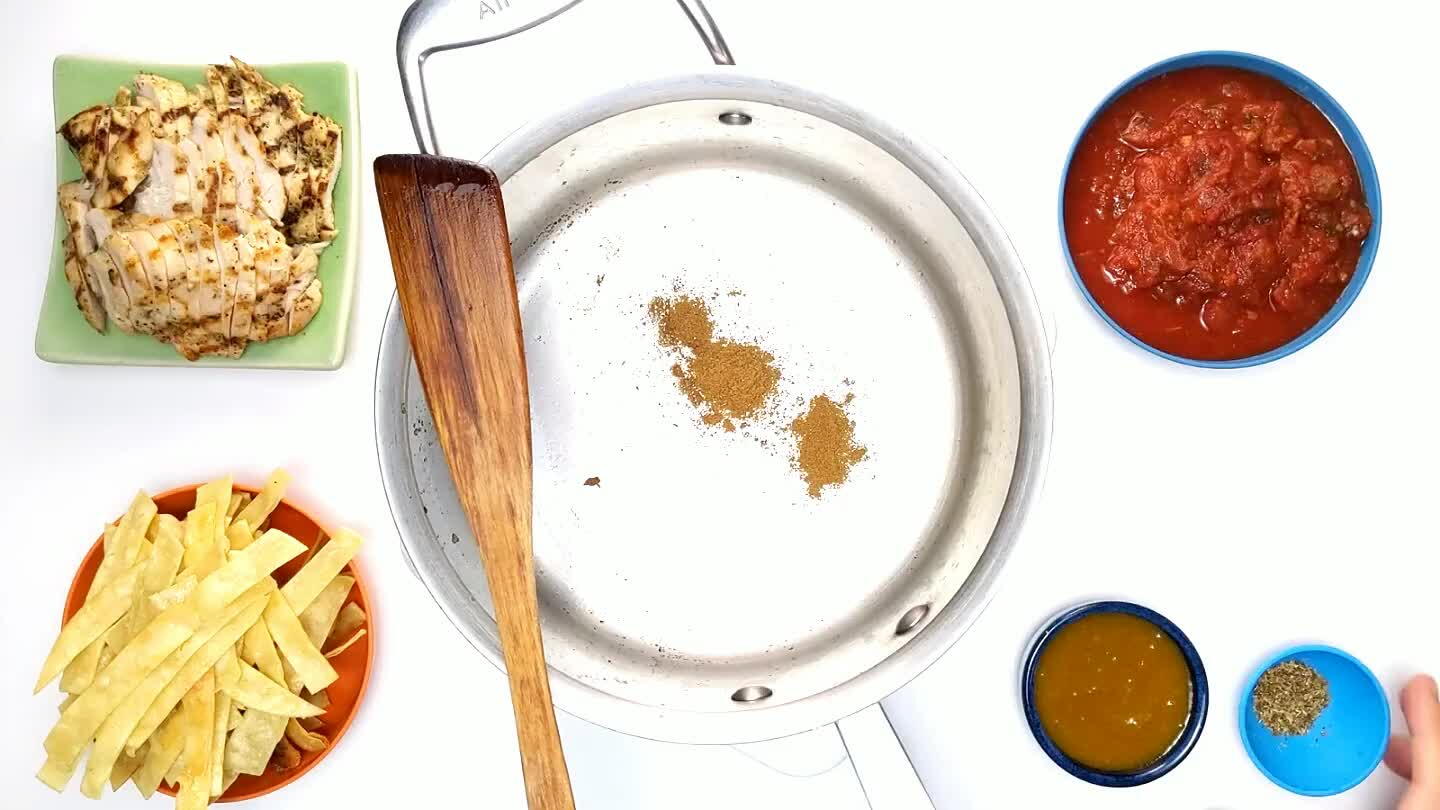 Add the dried oregano.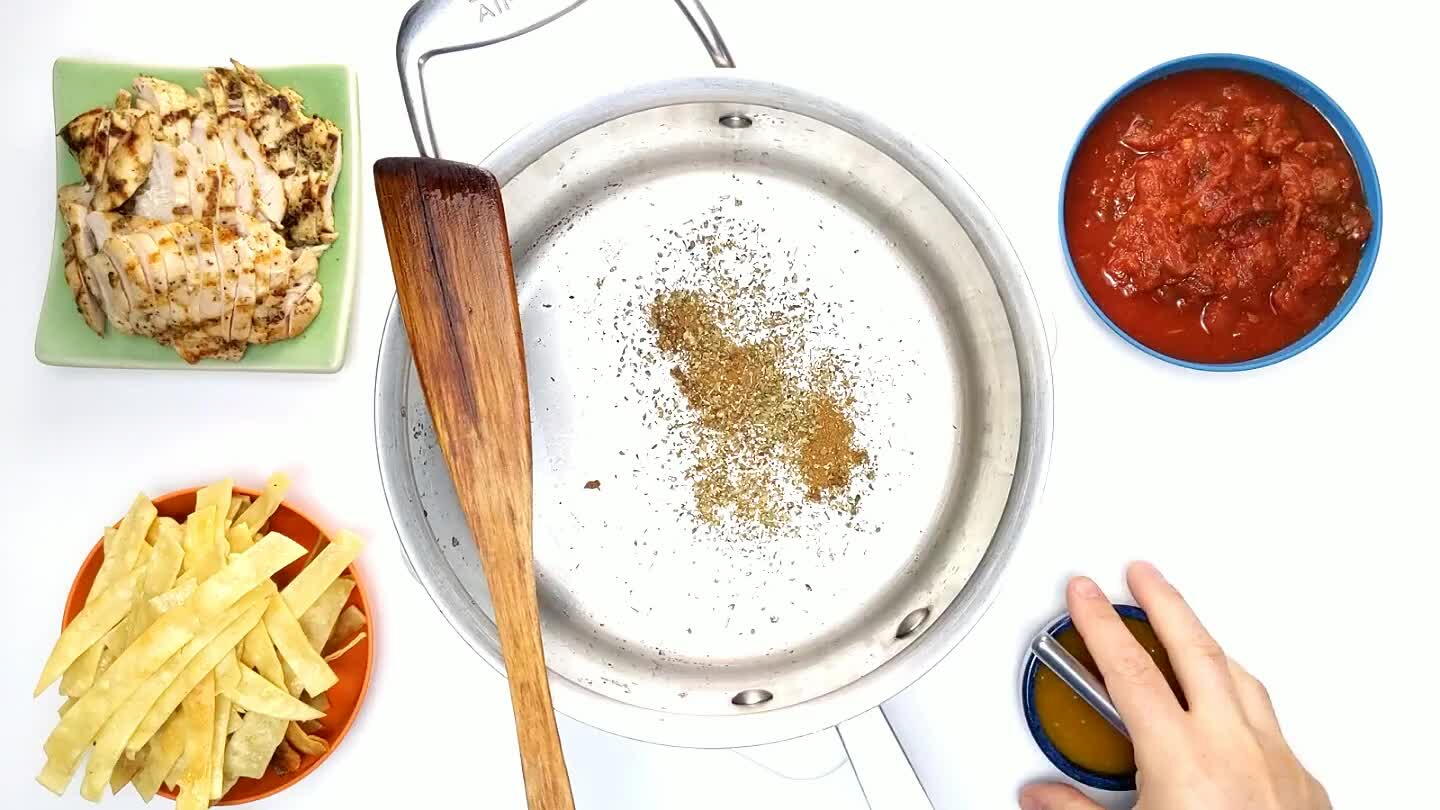 Add the bouillon.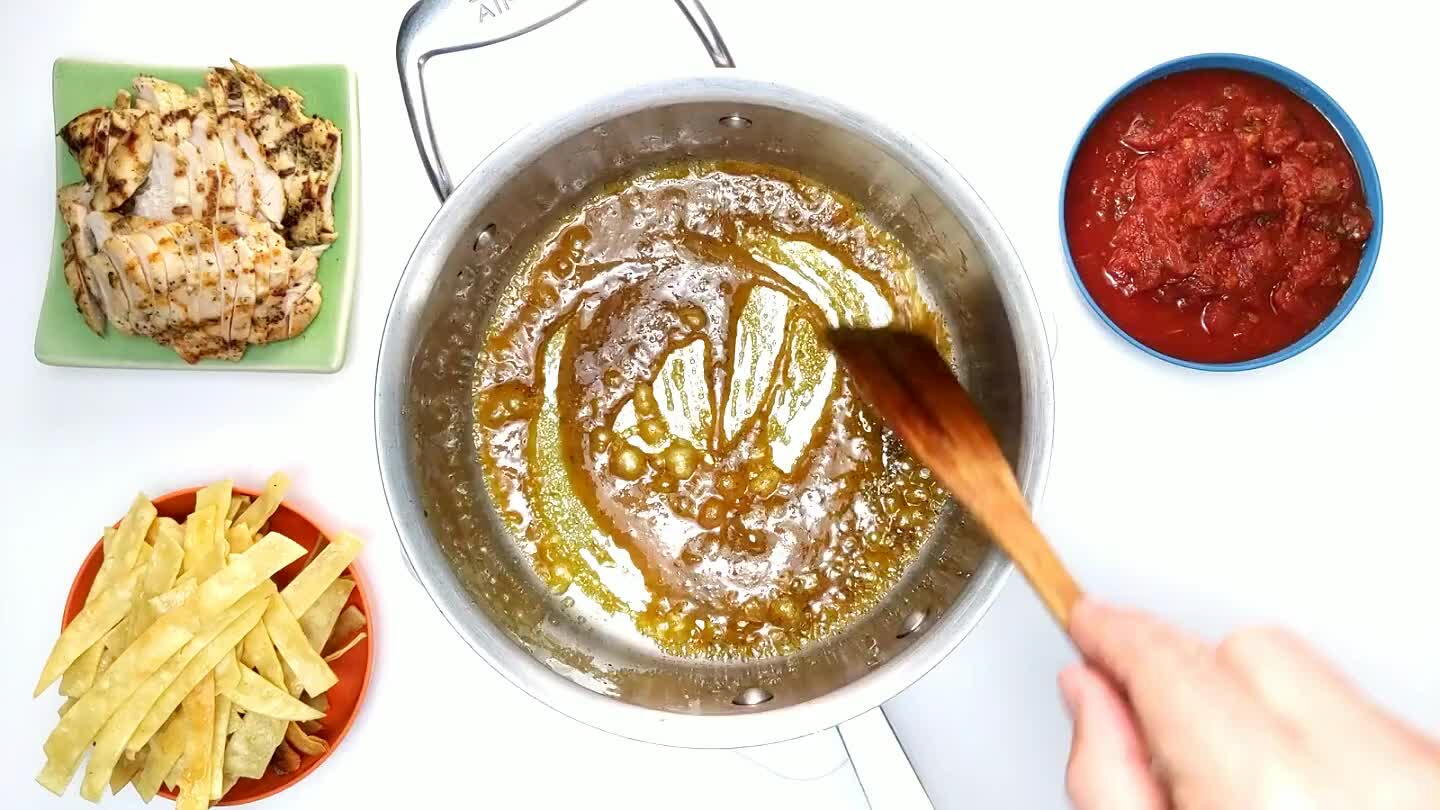 Add the salsa.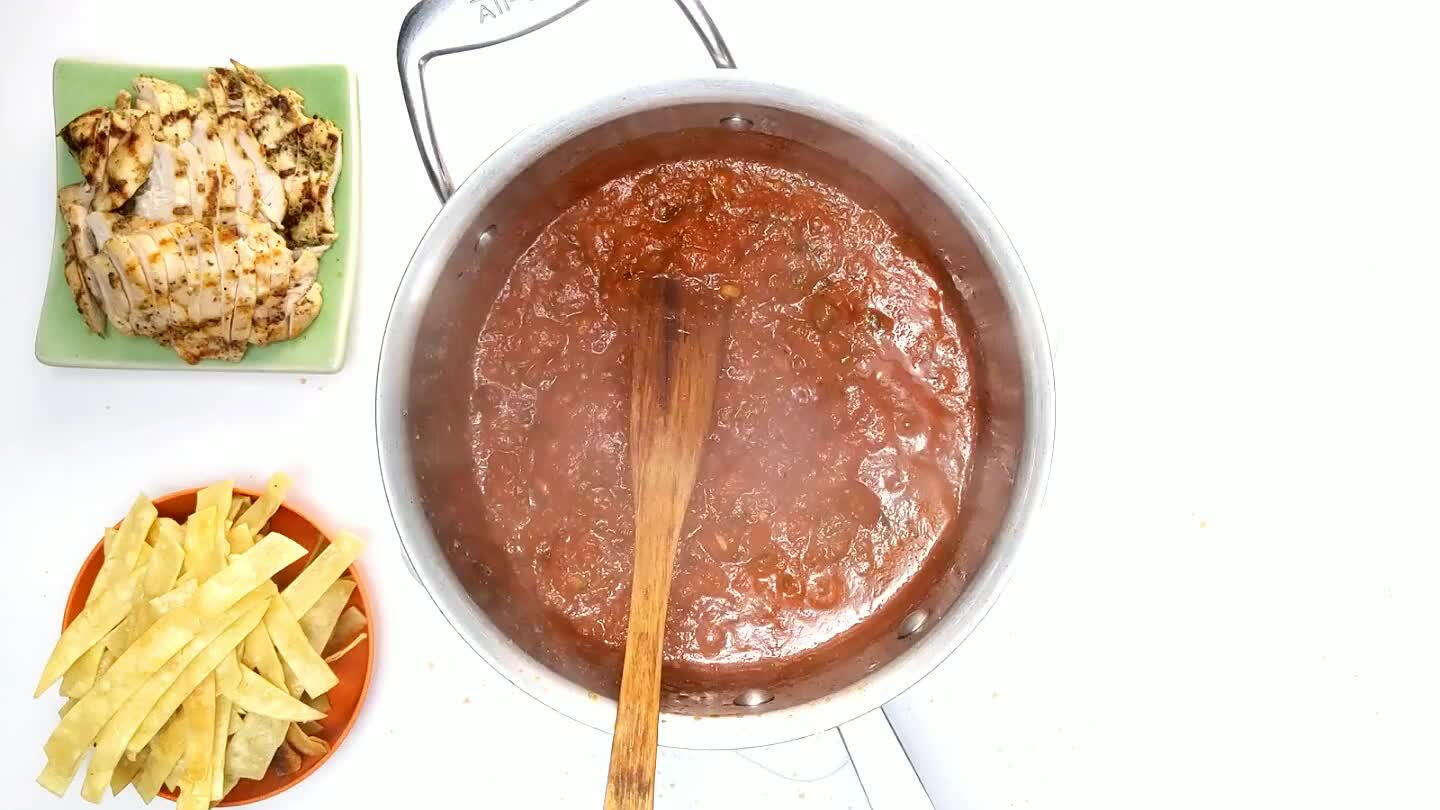 Add the water and bring to a simmer.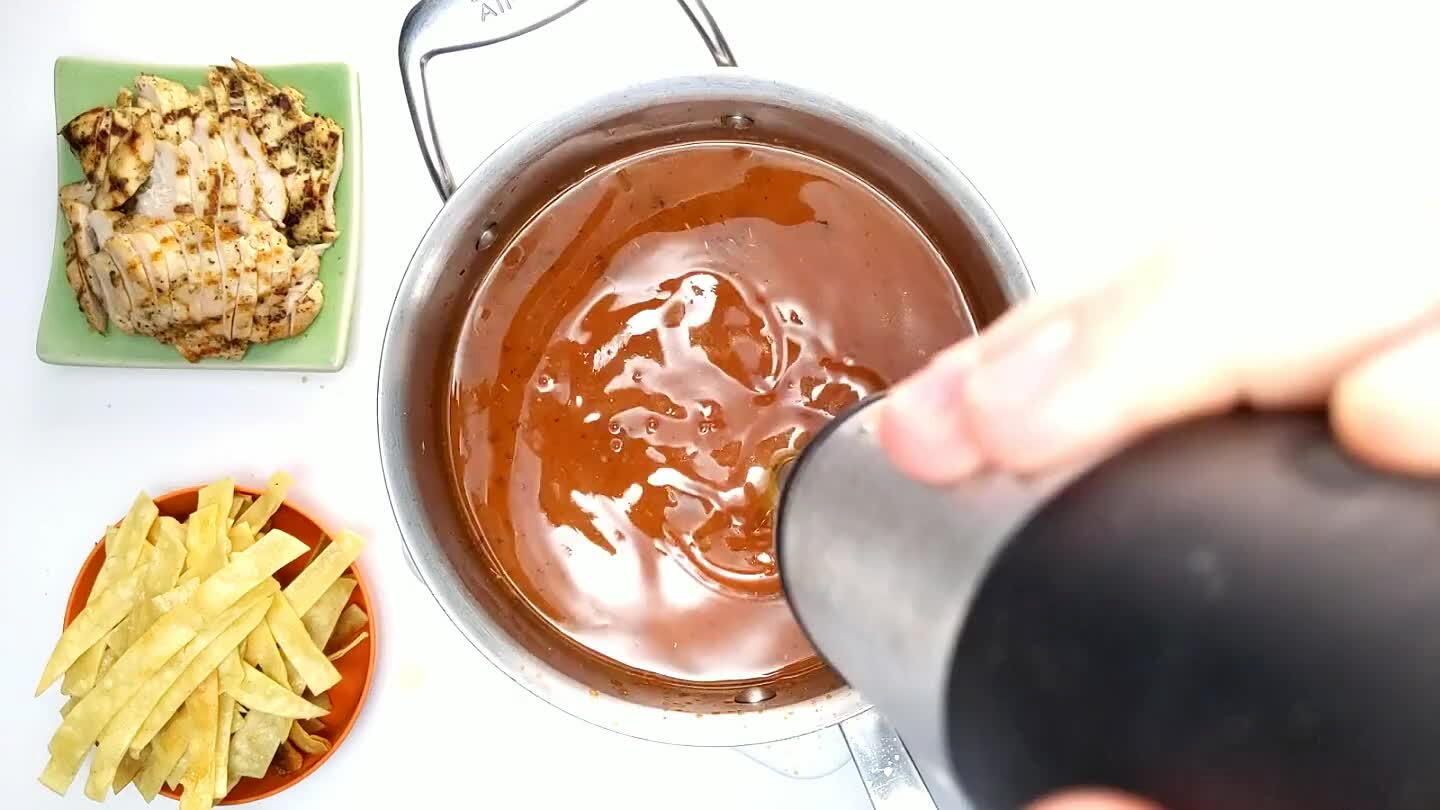 Blend until smooth. I used an immersion blender, which is pretty handy for this type of thing. But if you don't have an immersion blender, just transfer the liquid to a regular blender and pour it back into the pot after blending. You can also skip the blending process if you don't mind a chunky soup.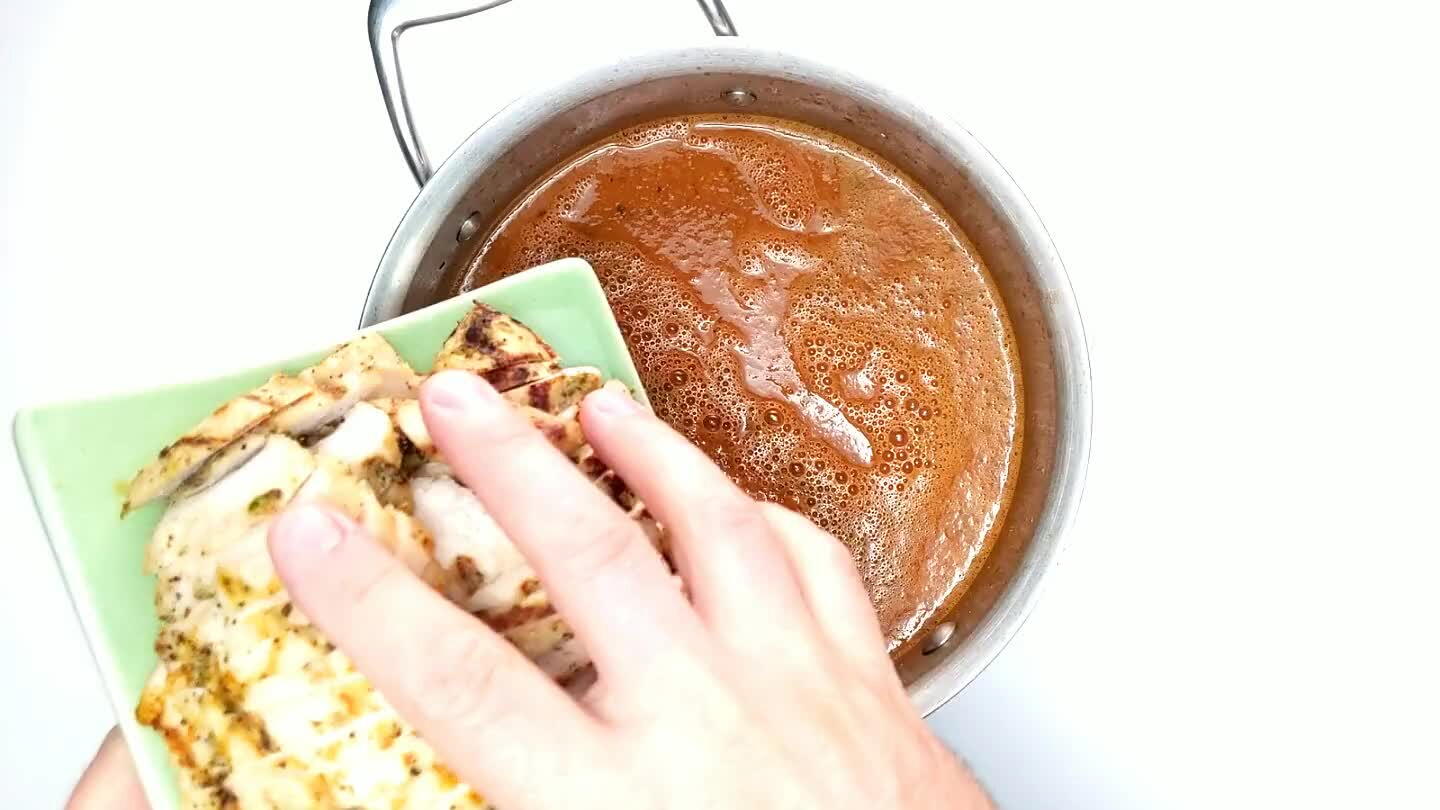 Add the chicken.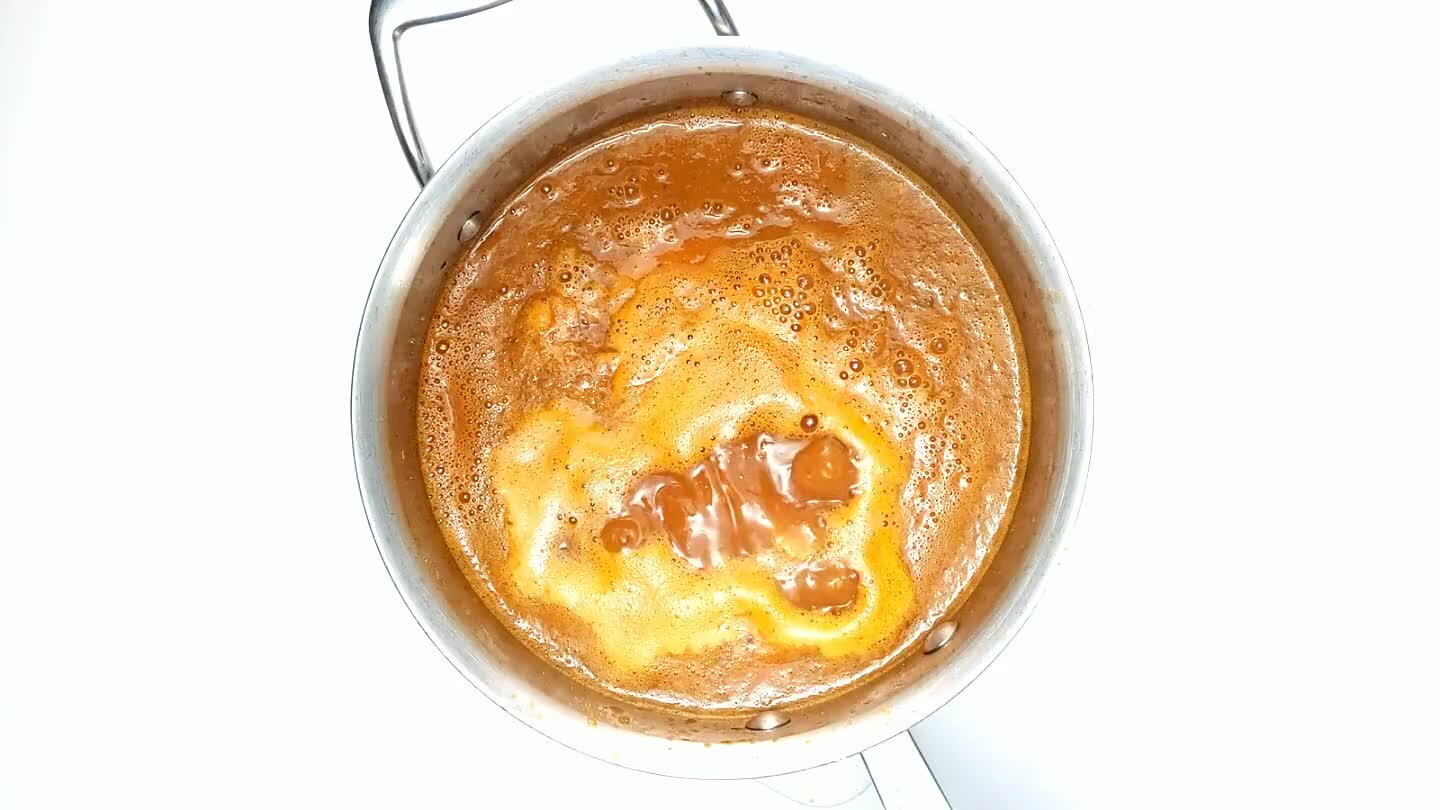 Simmer for about 5 minutes, just long enough to heat up the chicken.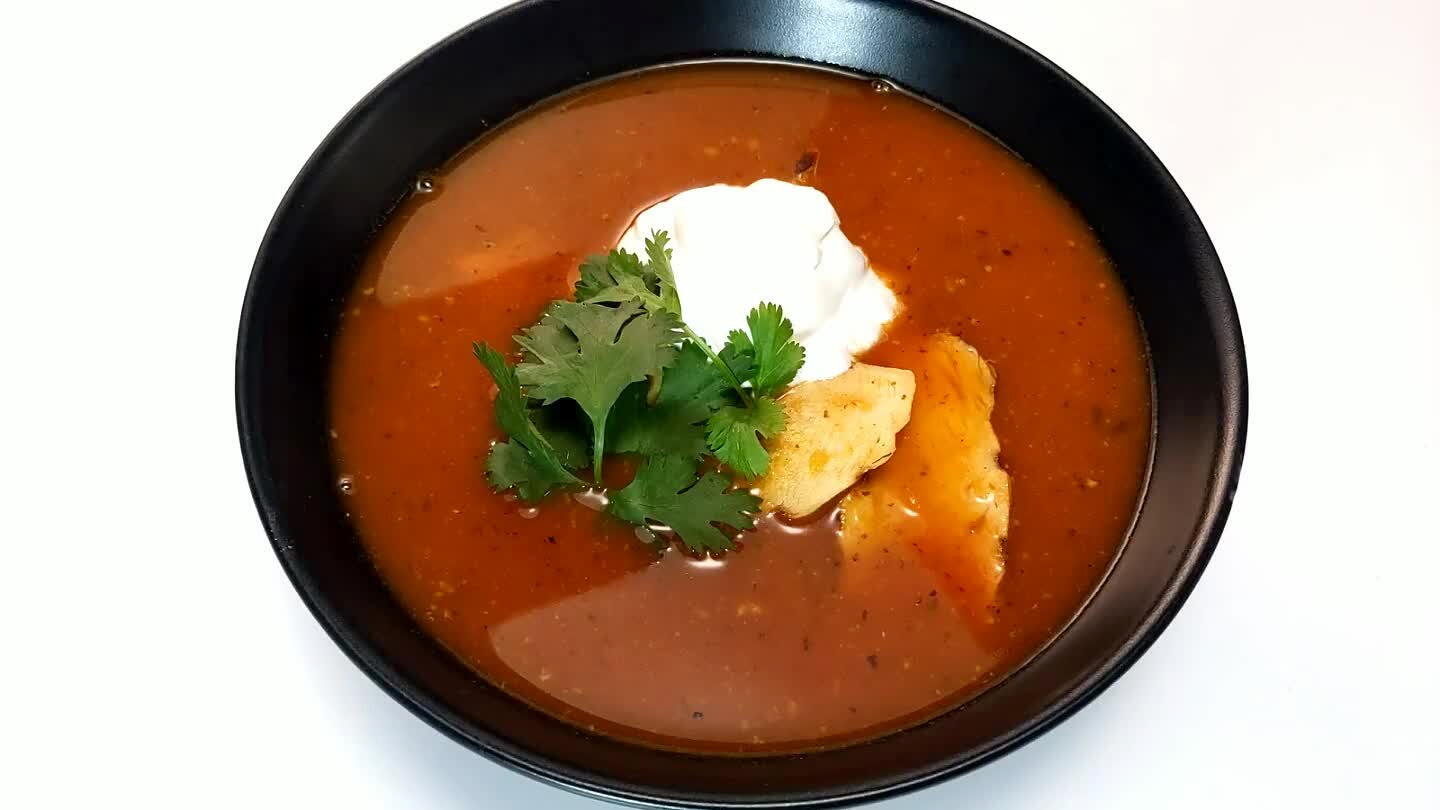 Some sour cream, a few sprigs of cilantro, maybe some avocado slices or shredded cabbage.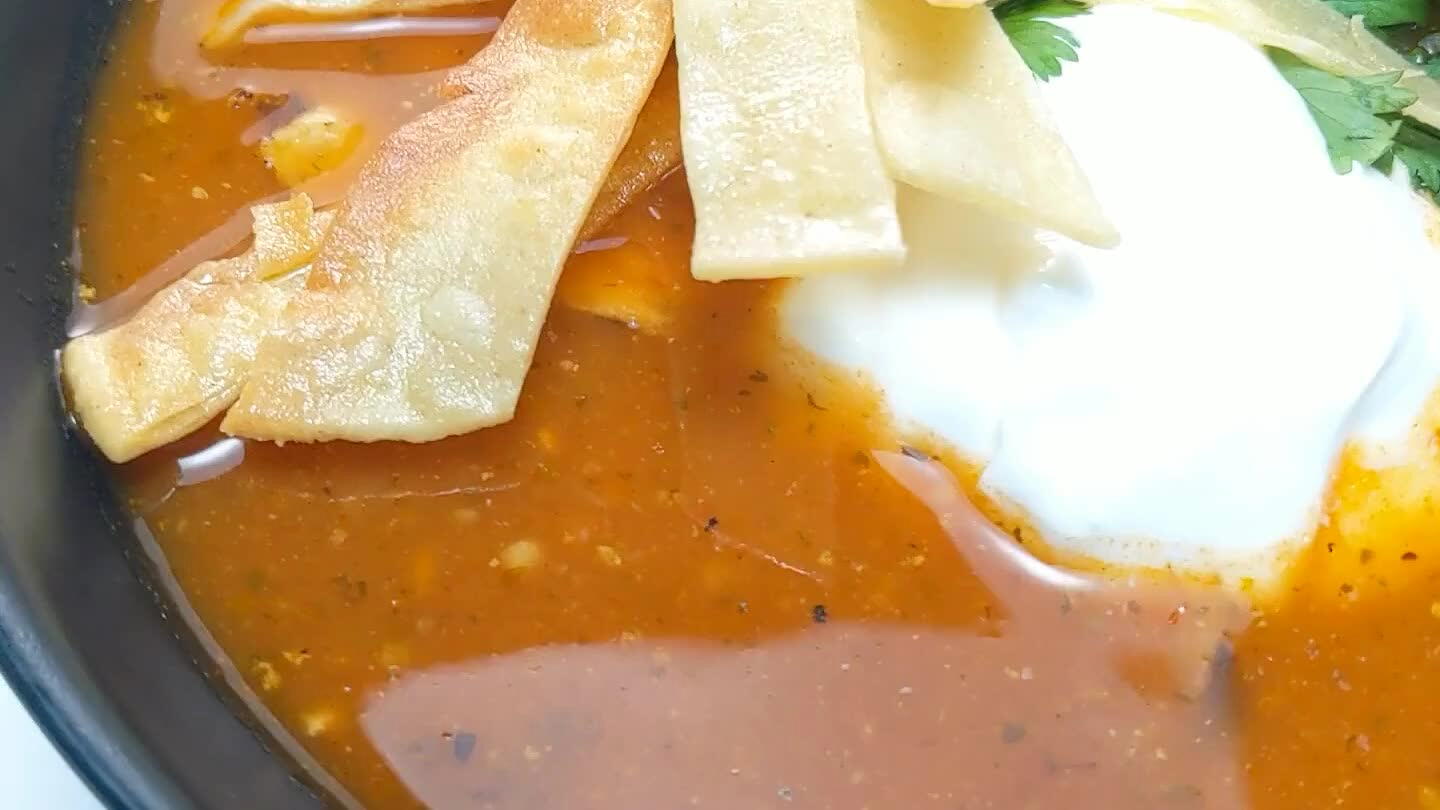 Comments