Recipe video made by Ryan
Published on 07/09/2019, viewed by 974 , 0 Comments
4 portions
20m
This is a delicious and healthy soup with a simple shortcut that makes it very easy to make. The combo of sesame and eggplant is a big win in my book.
What you will need
1 large Eggplant
1 Yellow Onion
4 cloves Garlic
4 Tbsp Olive Oil
2 cups Water
Salt
Black Pepper
2 Tbsp Chicken Bouillon
(Nutritional facts 71 calories, 5.81 g fat, 4.35 g carbohydrates, 0.98 g protein, 0 mg cholesterol, 955 mg sodium)
How to cook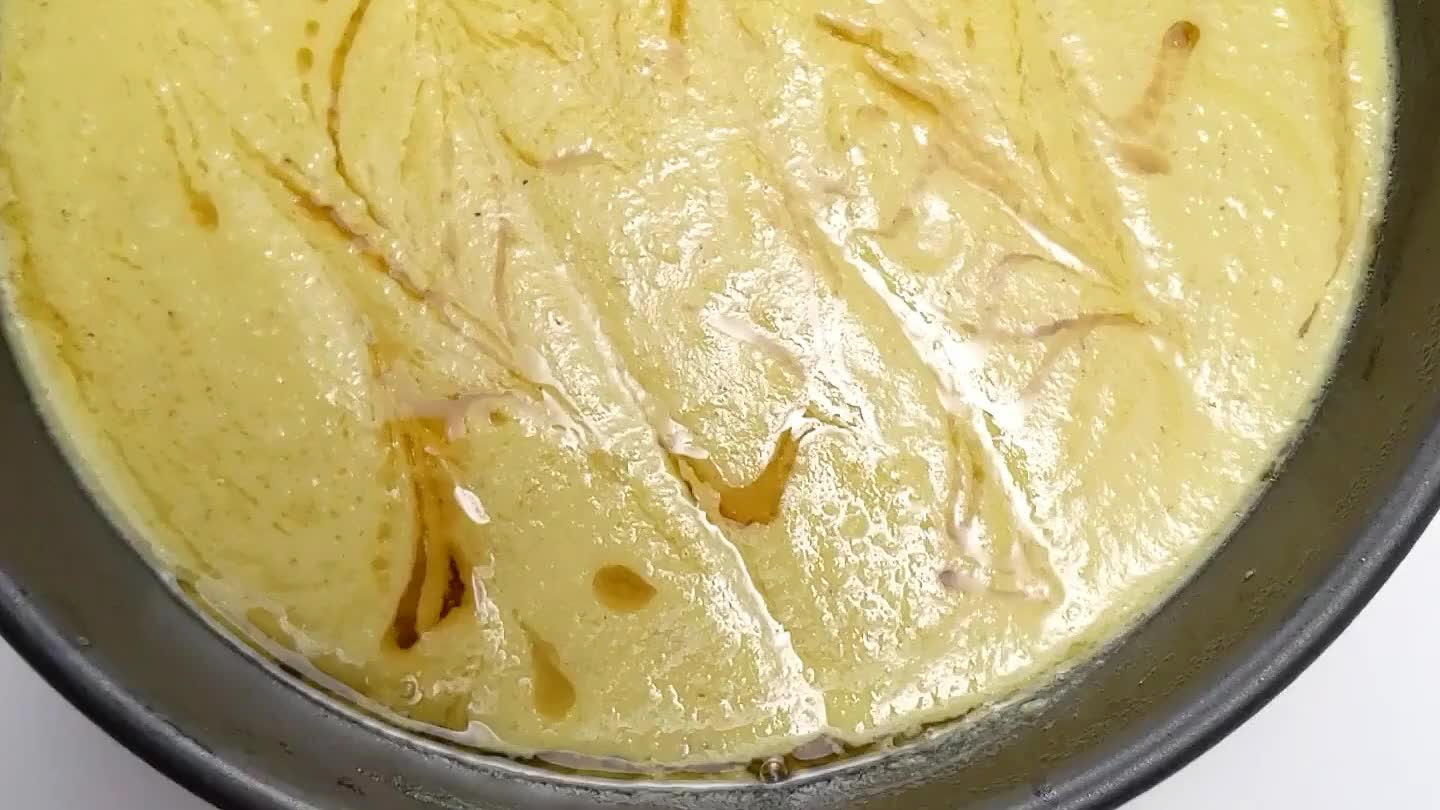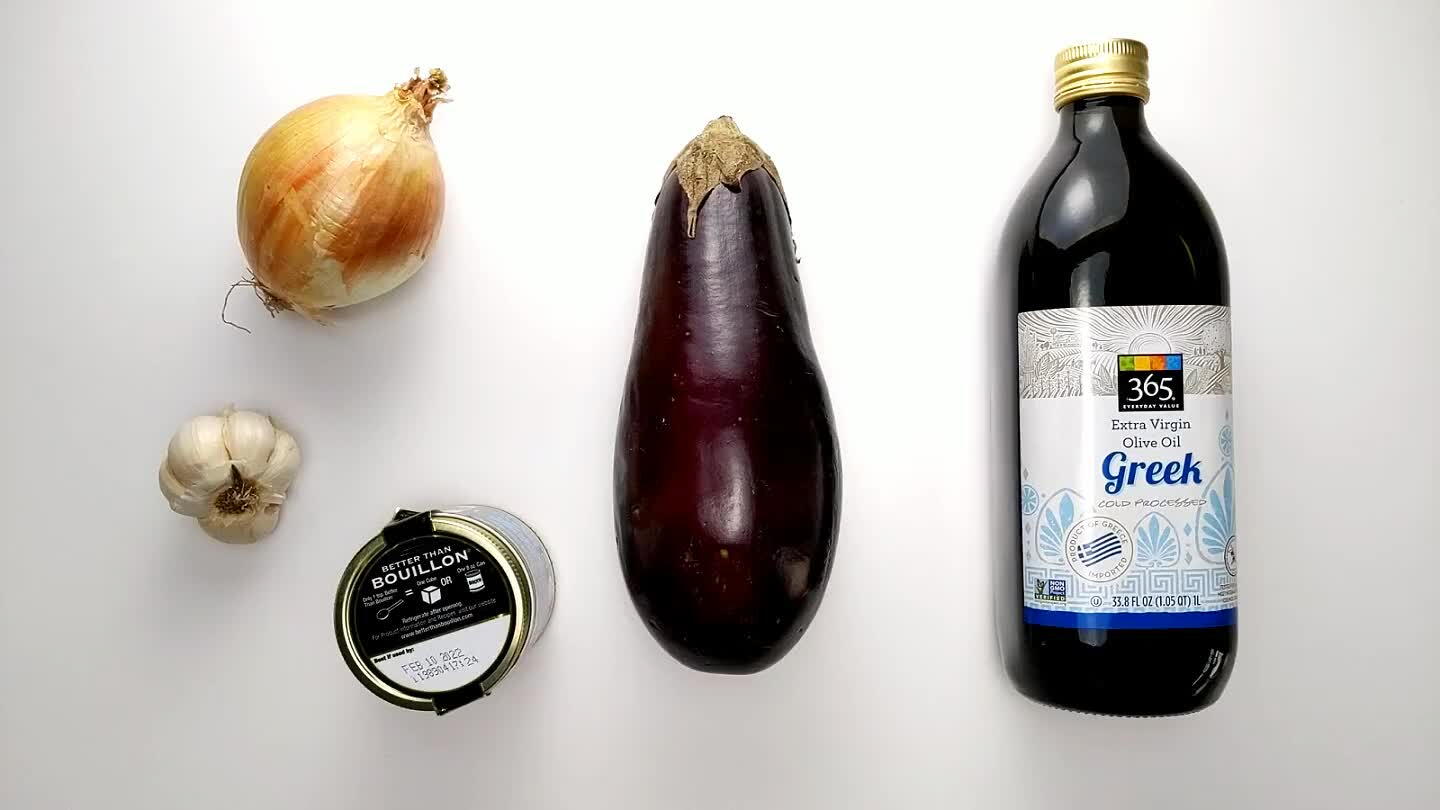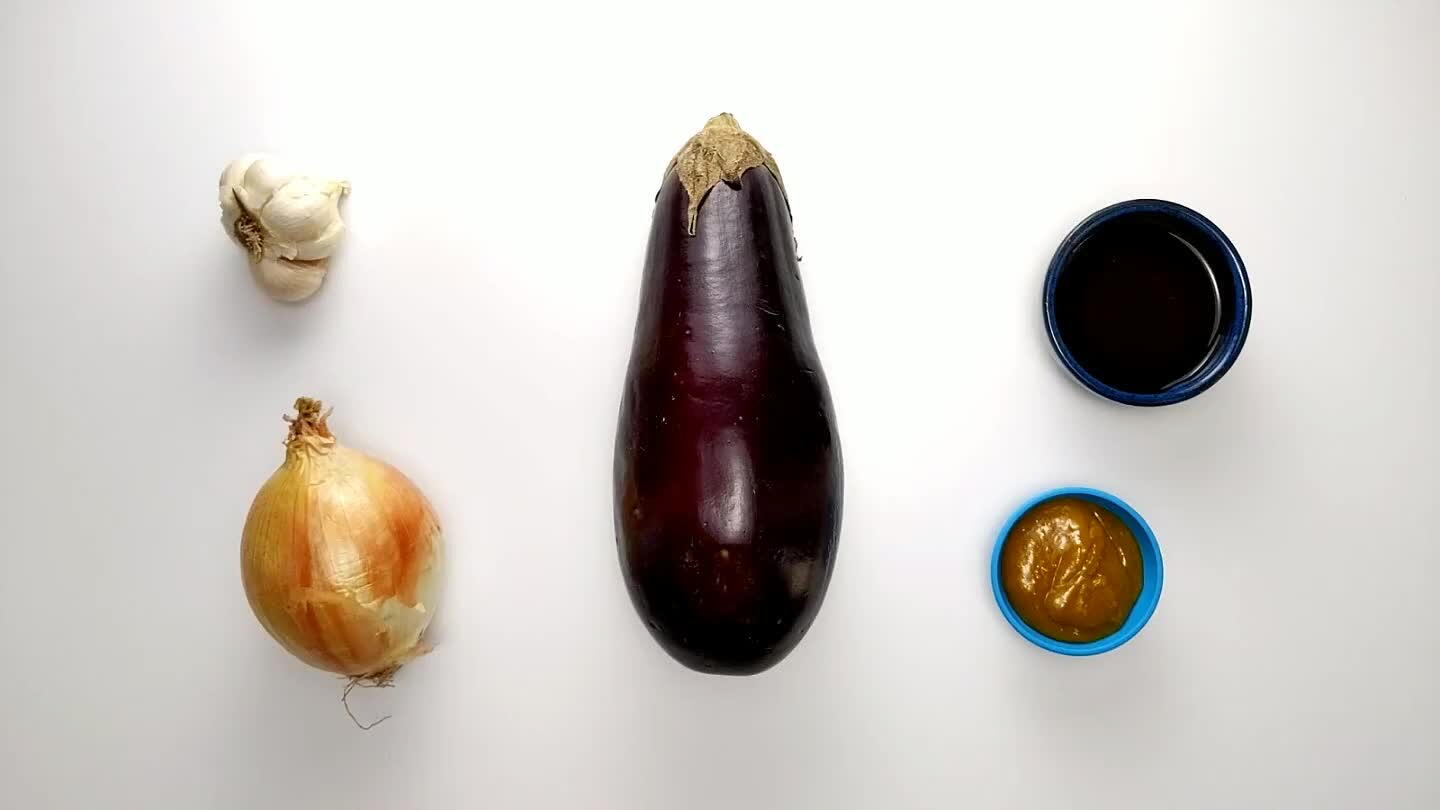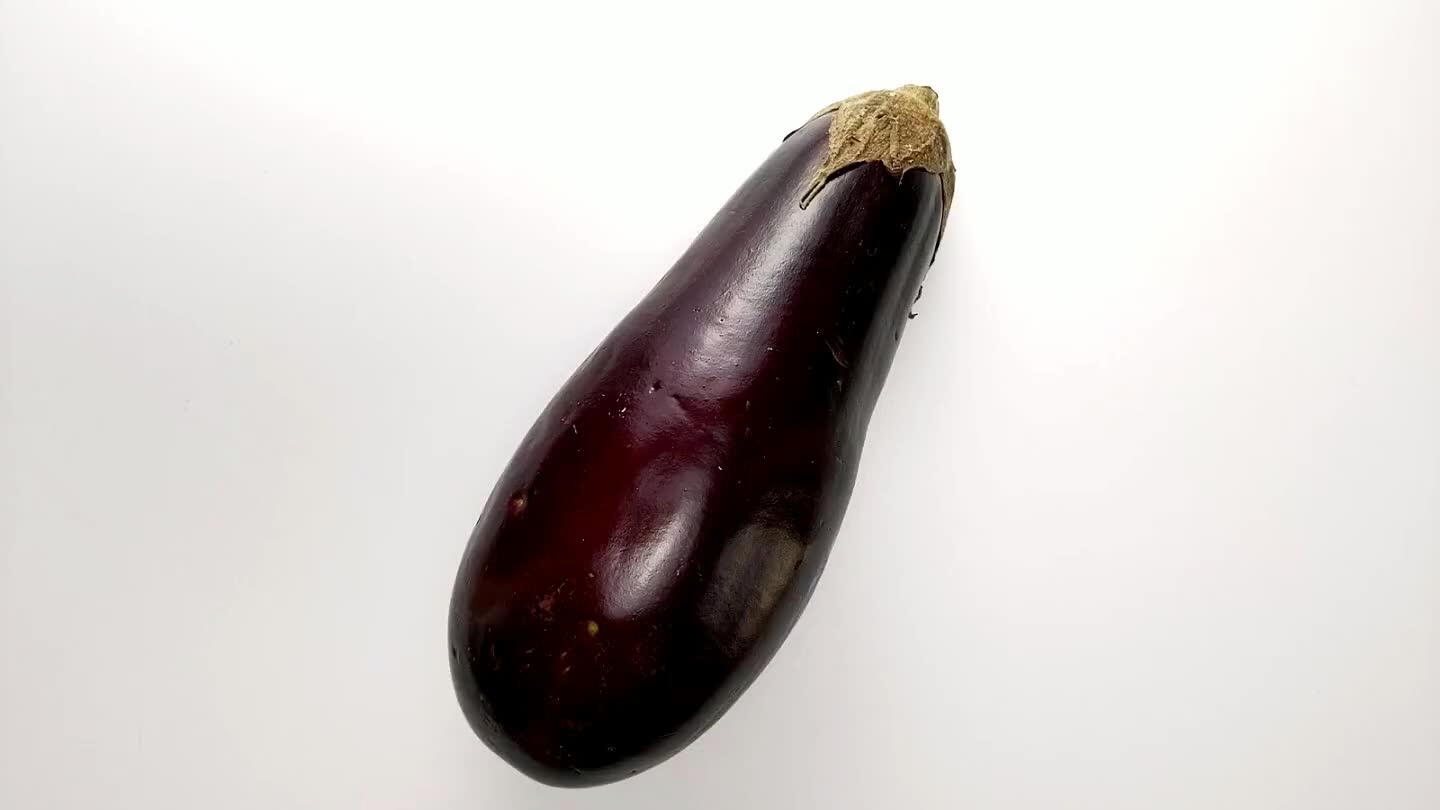 Pierce the eggplant repeatedly with a fork, evenly over the skin of the eggplant. This is going to allow steam to escape as the eggplant cooks.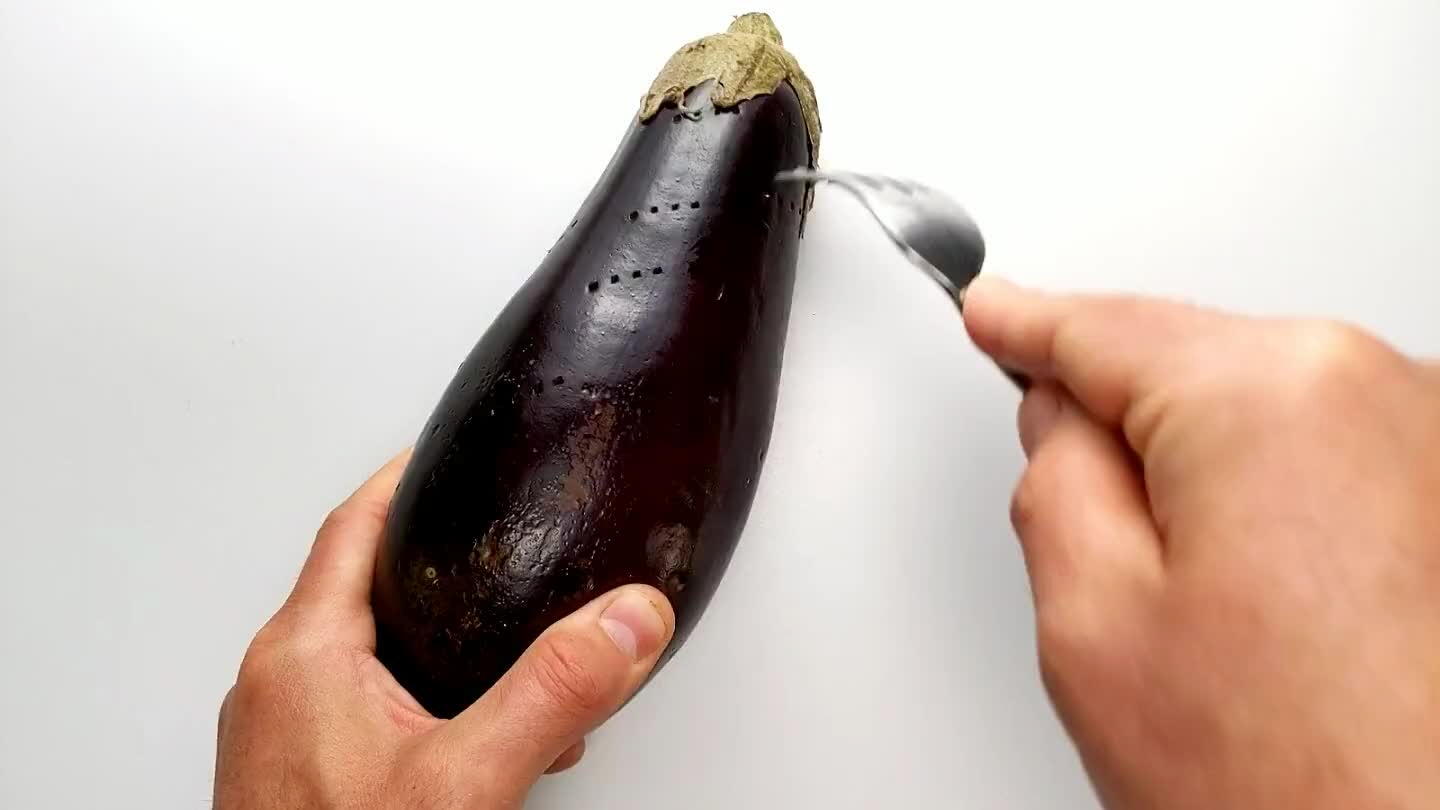 Microwave for ten minutes.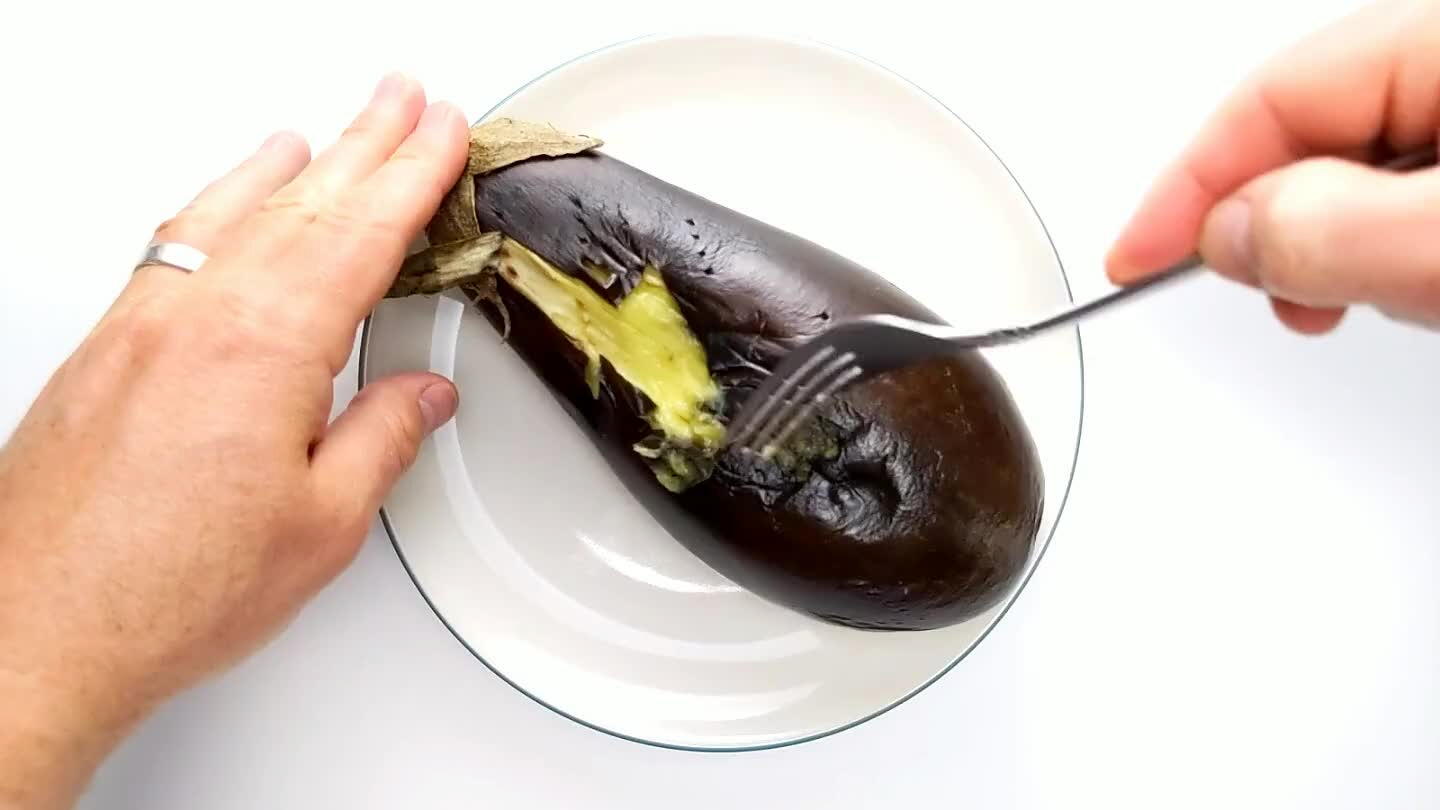 Let the eggplant cool briefly. The steam coming off of it can be quite hot. Once it cools, scrape the flesh from the skin. Discard the skin and stem.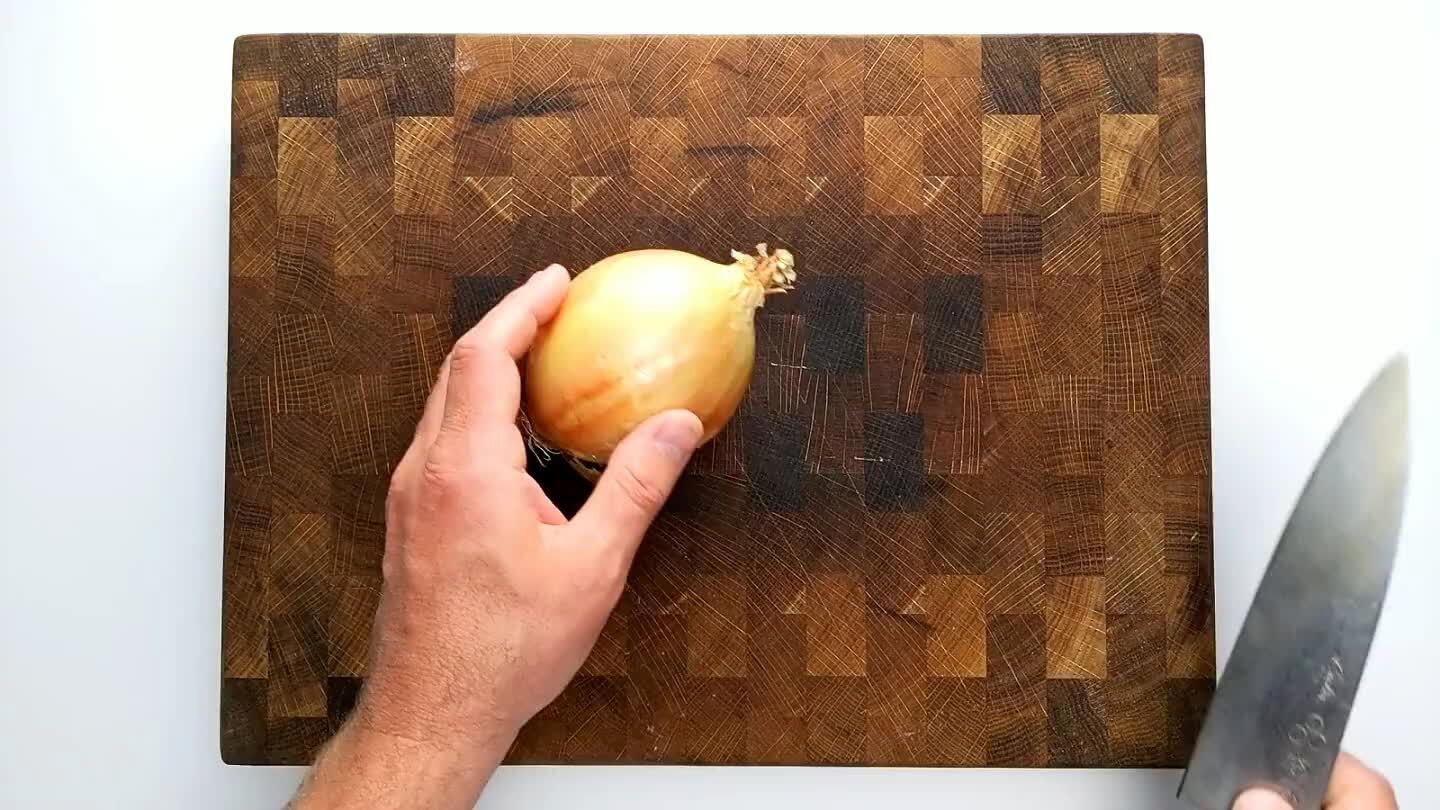 Halve onion through the root axis and remove the peel. Slice parallel to the root tip to yield thin arcs of onion.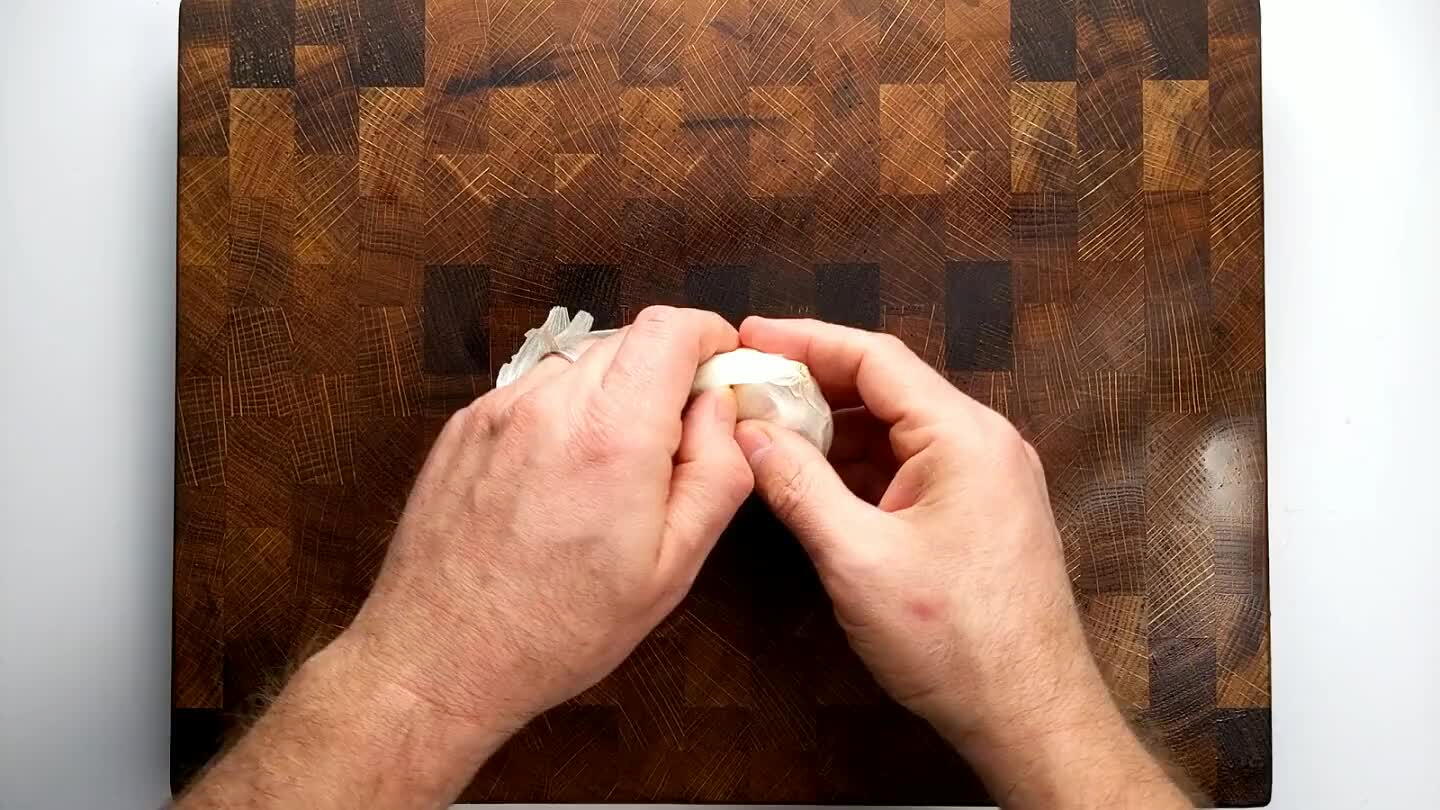 Peel garlic cloves and chop or grate to a fine paste.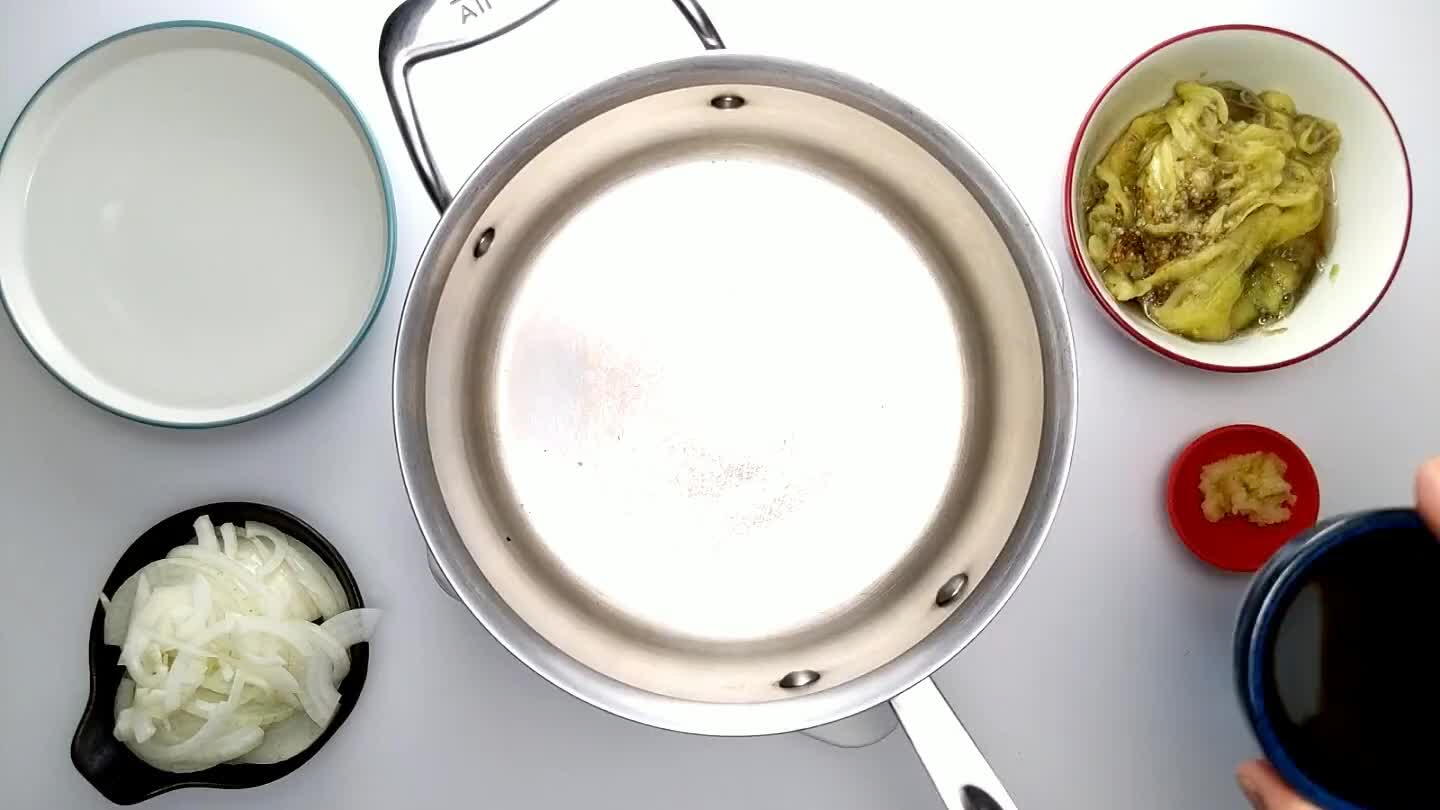 Heat some olive oil in a saucepan over medium/low heat.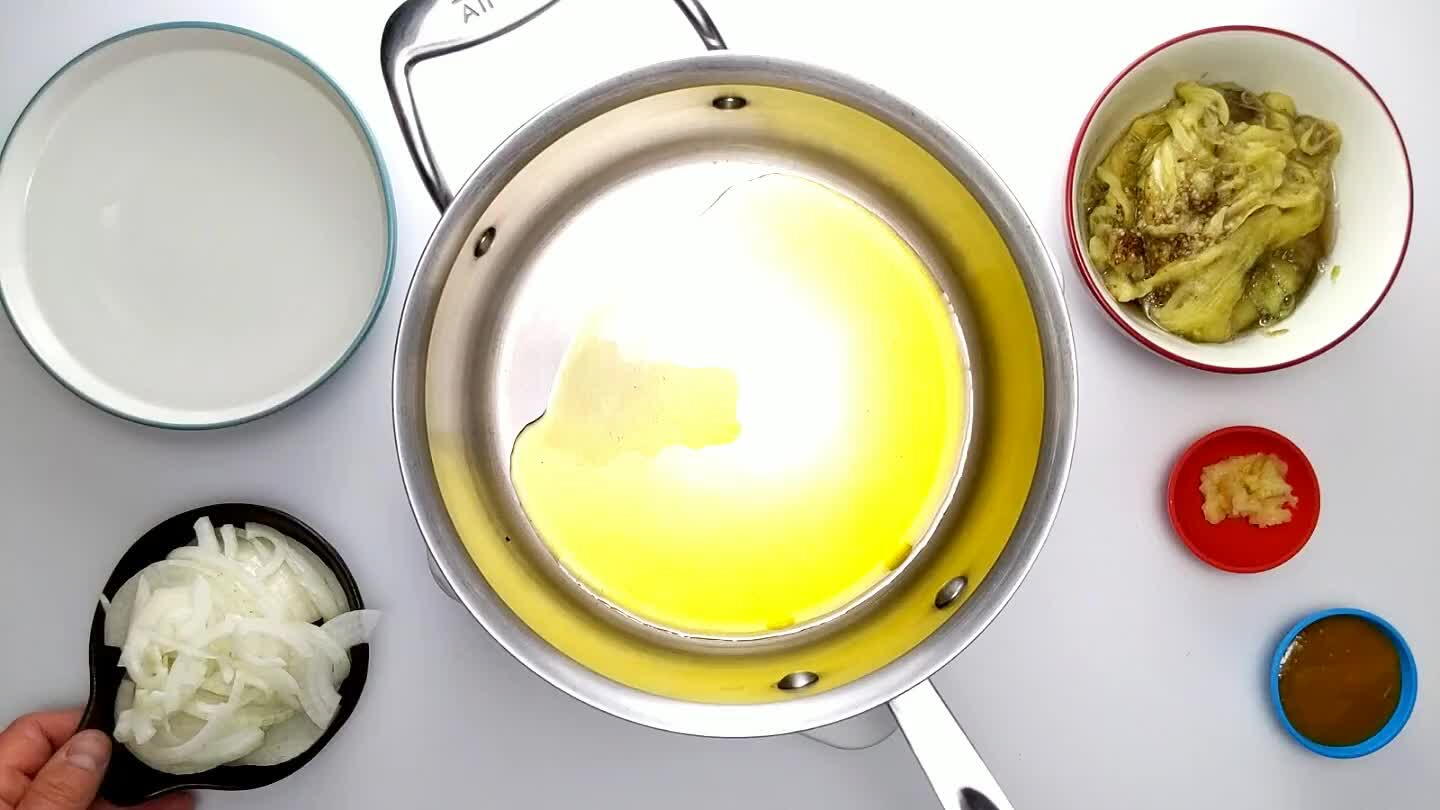 Add the sliced onion and cook, stirring frequently until tender.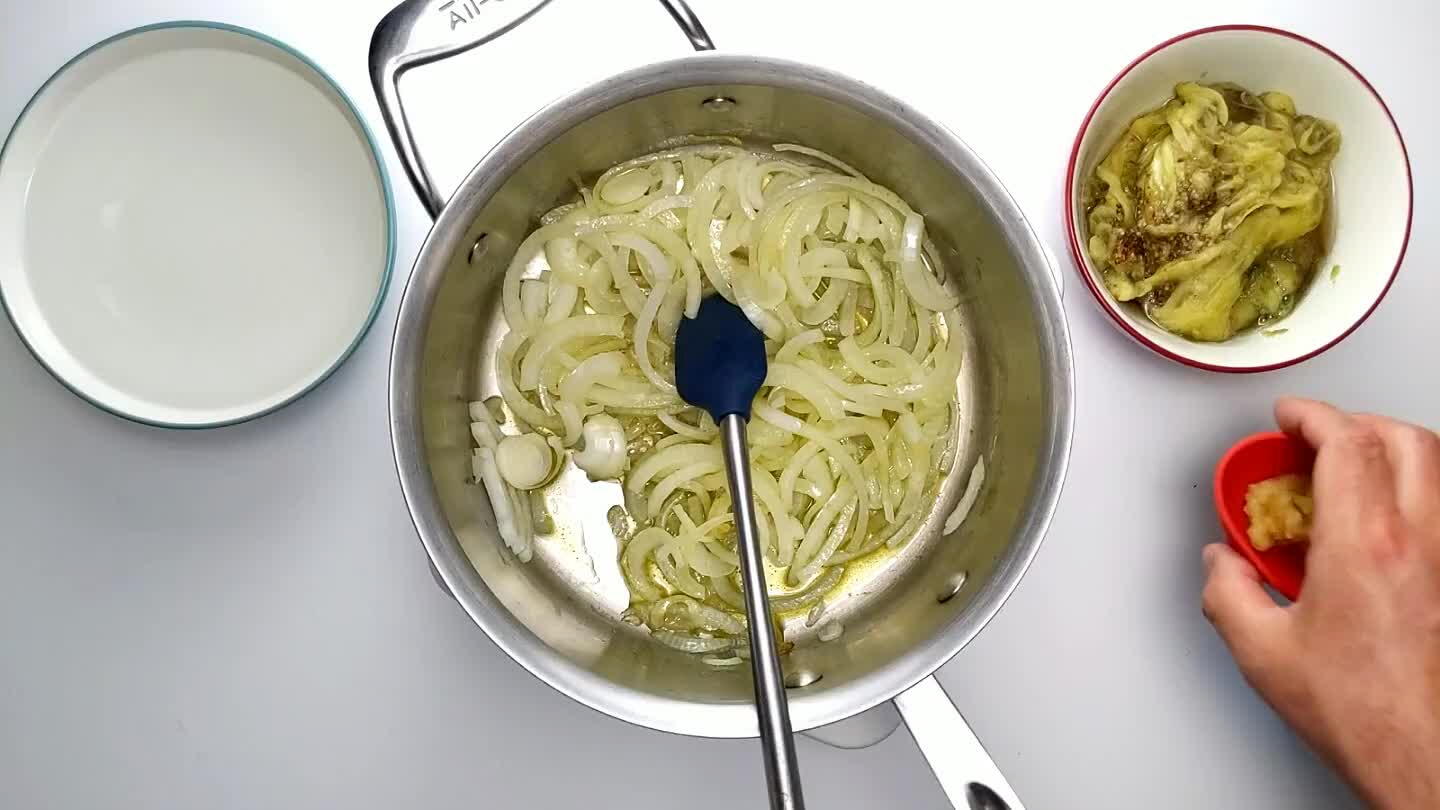 Stir in the crushed garlic.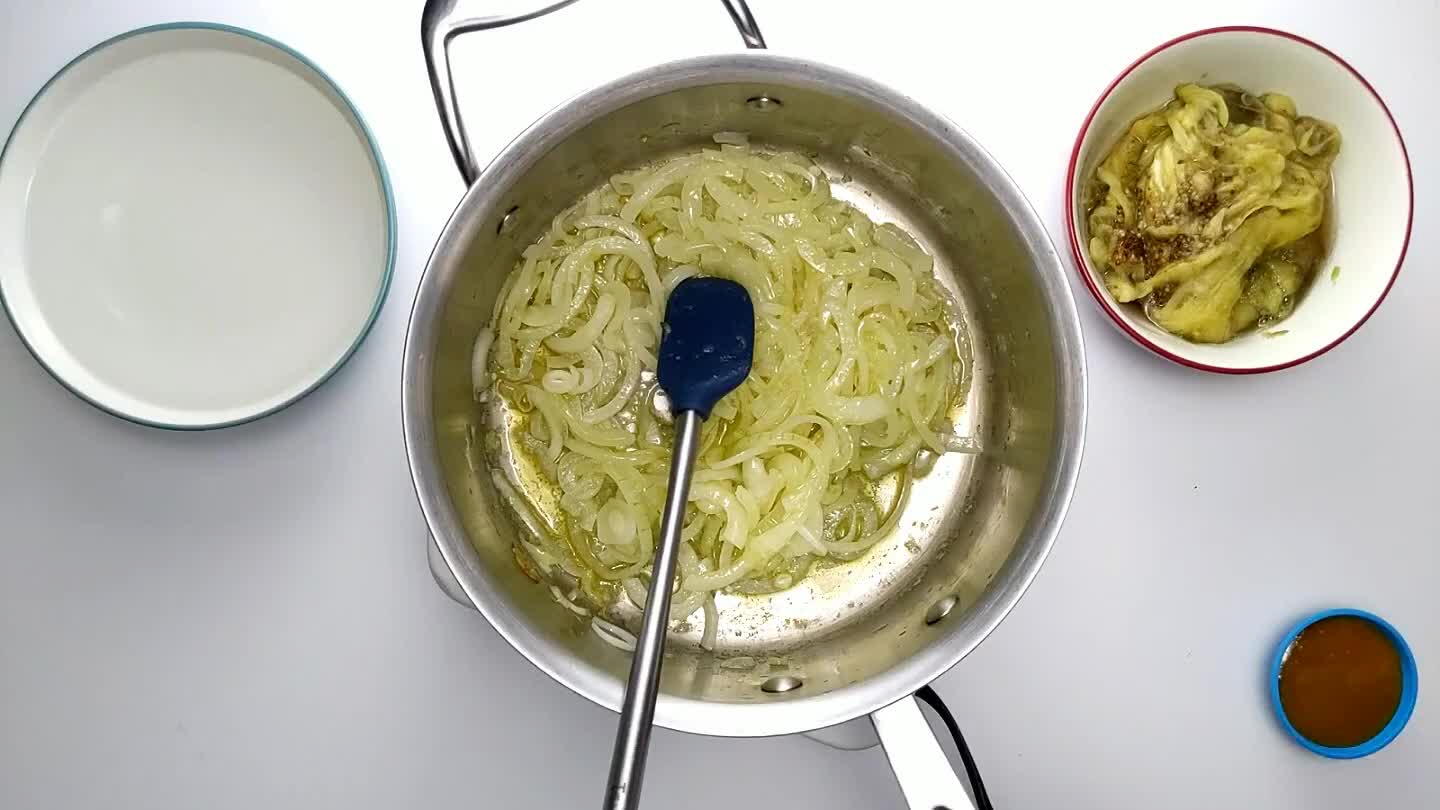 Stir the bouillon into the tender and translucent onion.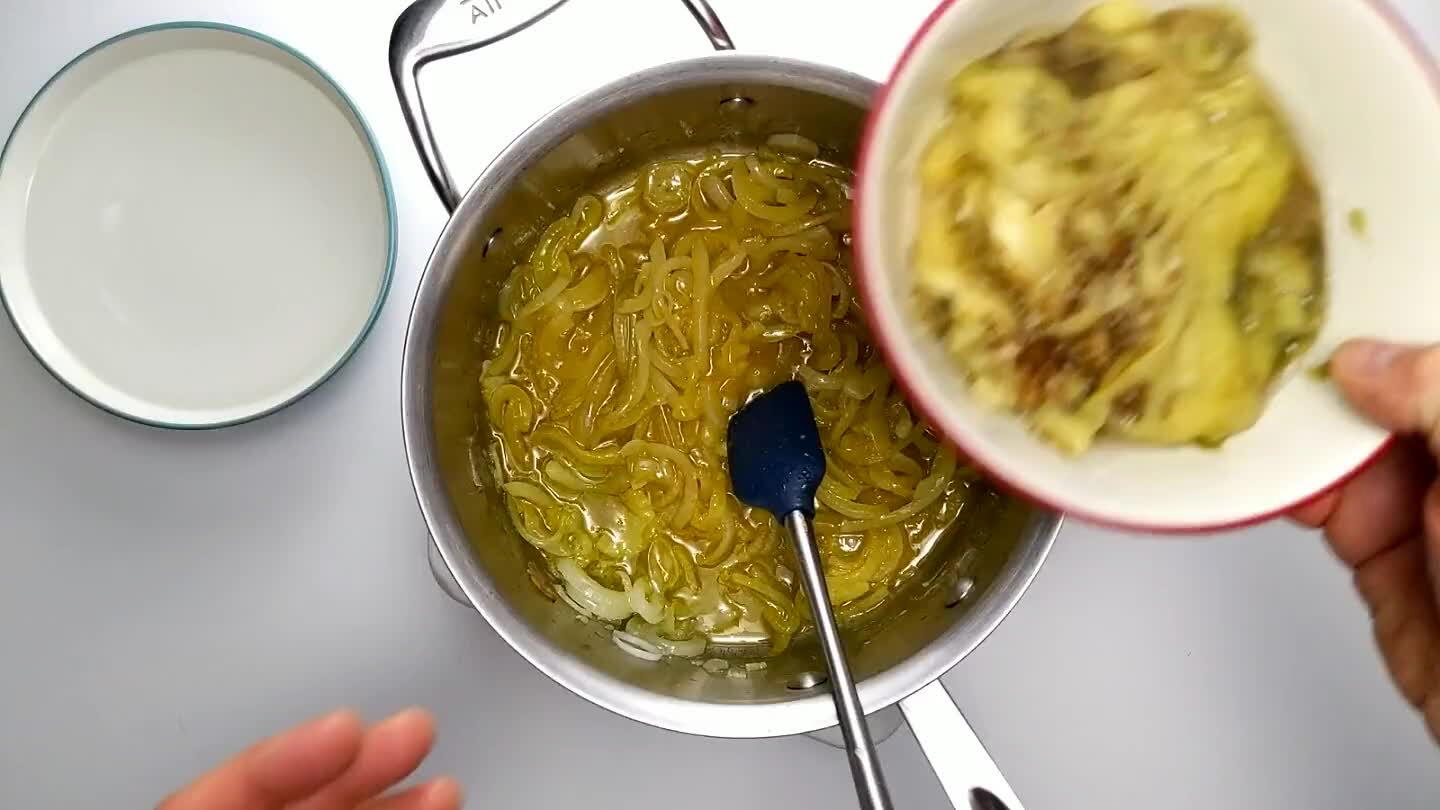 Add the eggplant flesh.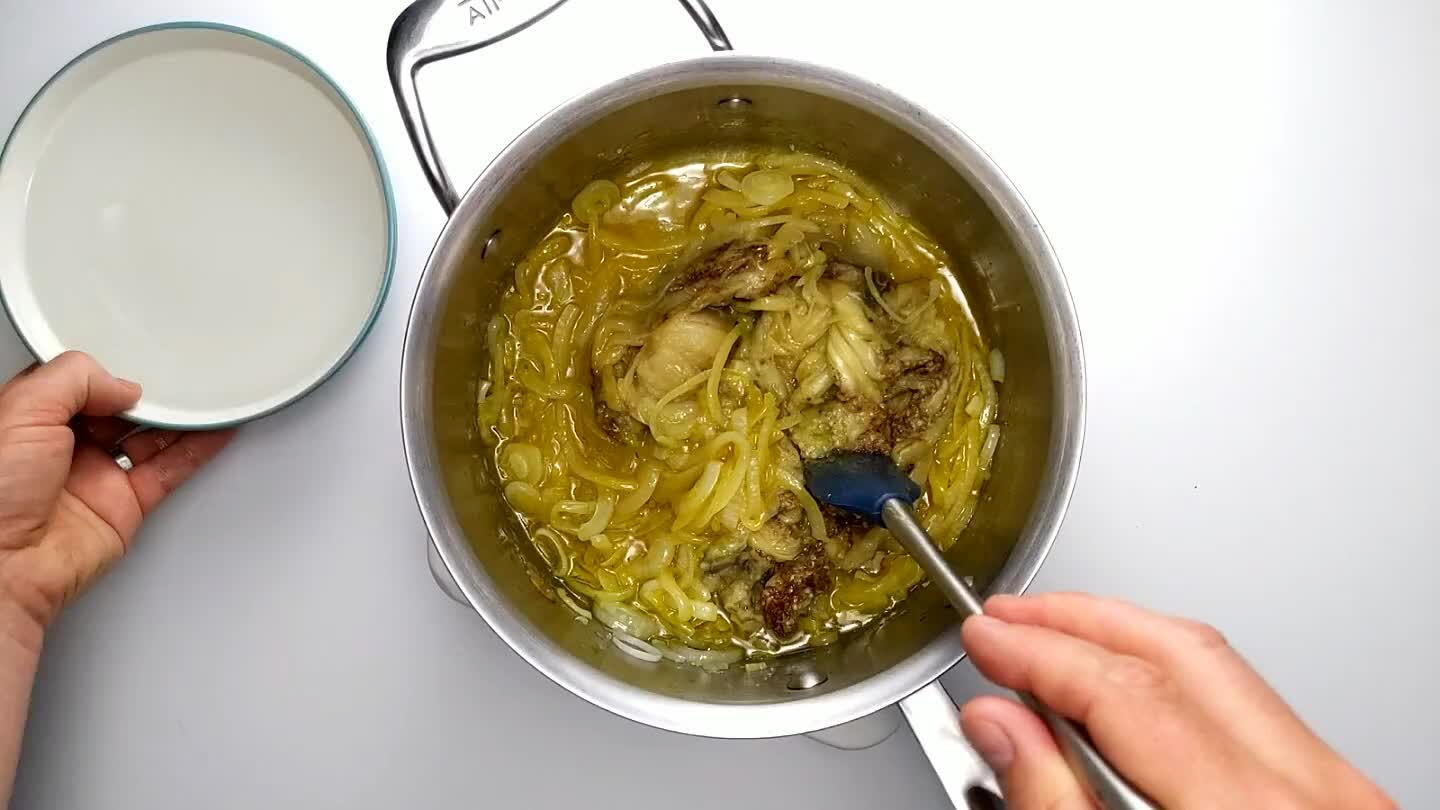 Add the water.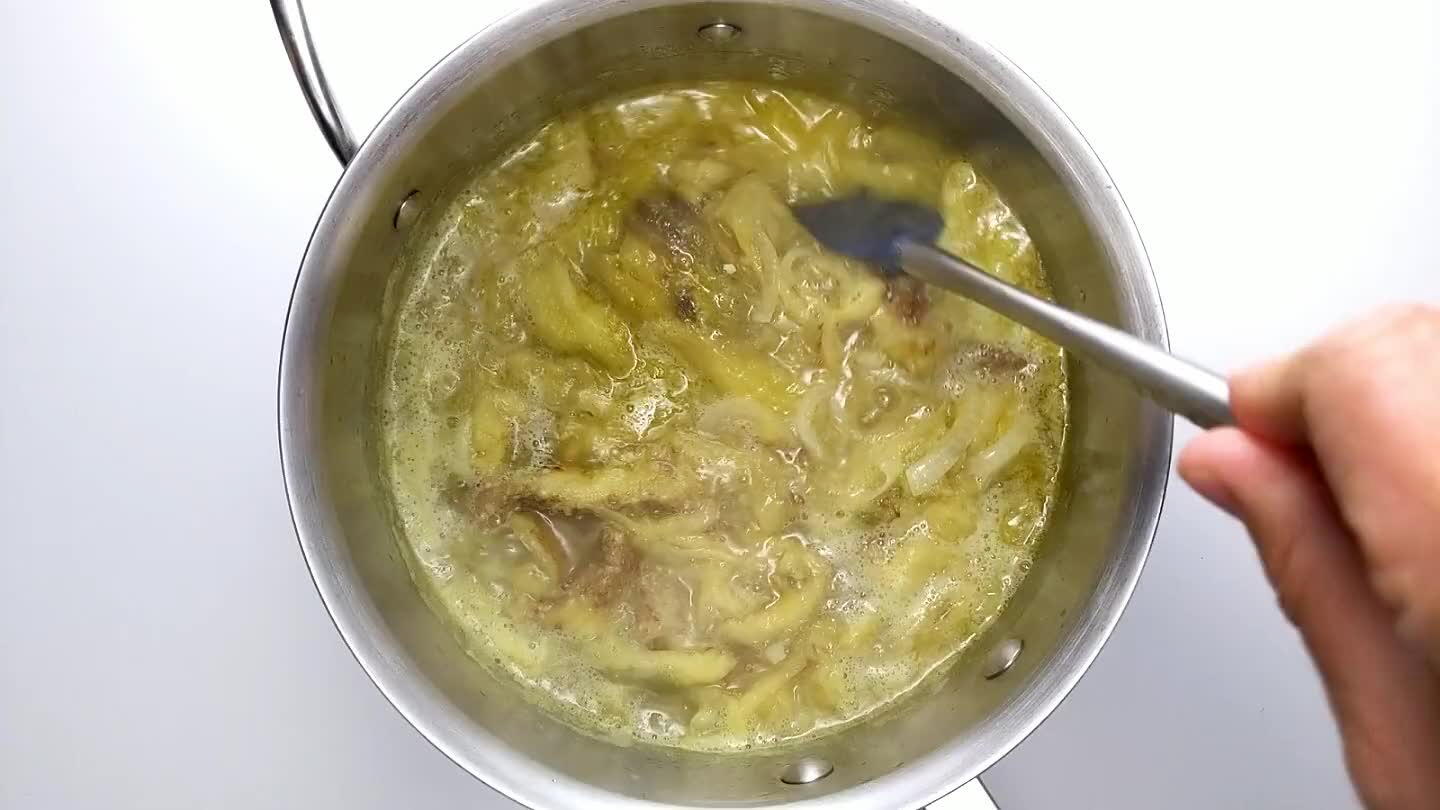 Bring the pot to a gentle simmer.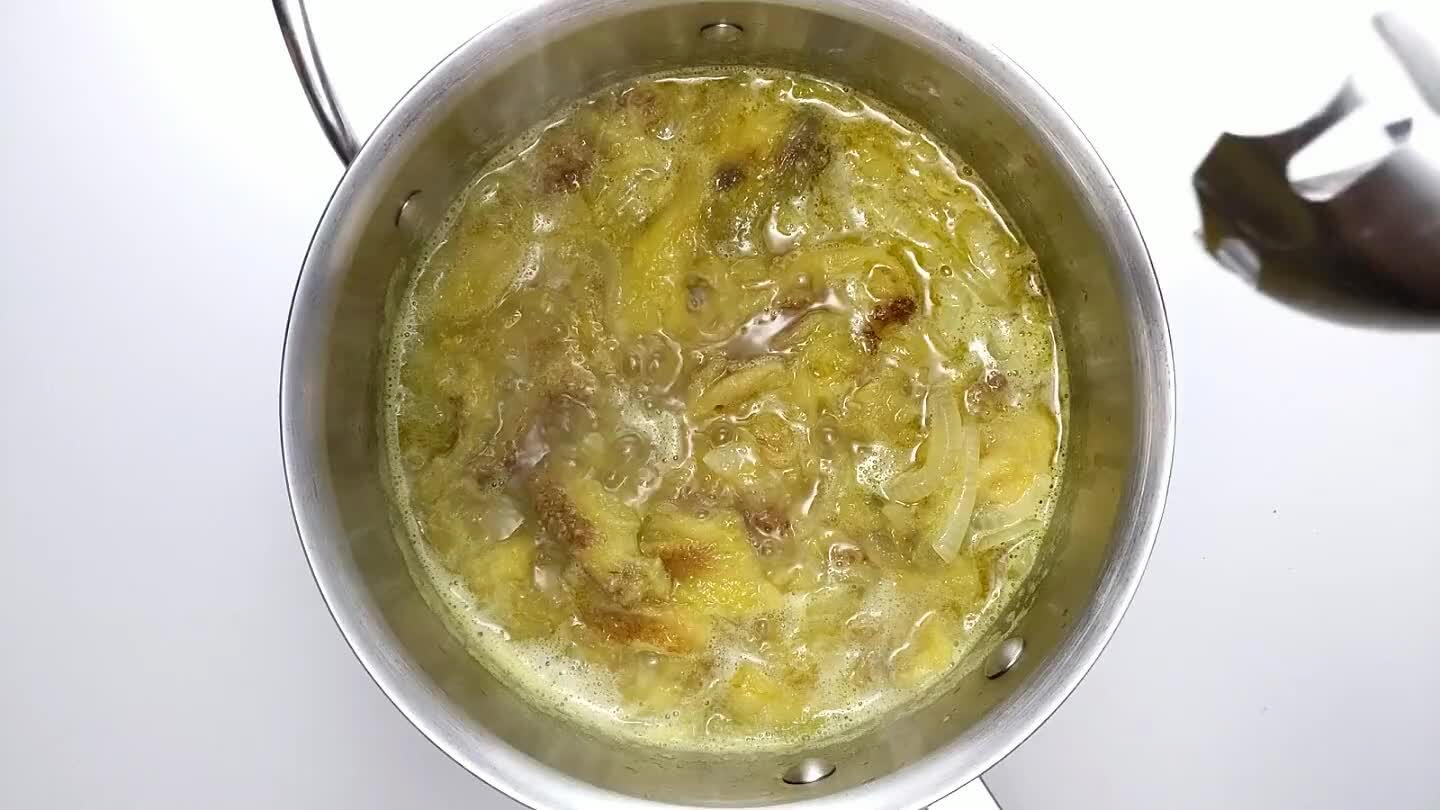 Blend until smooth. An immersion blender works great here, but you can also transfer to a blender or food processor.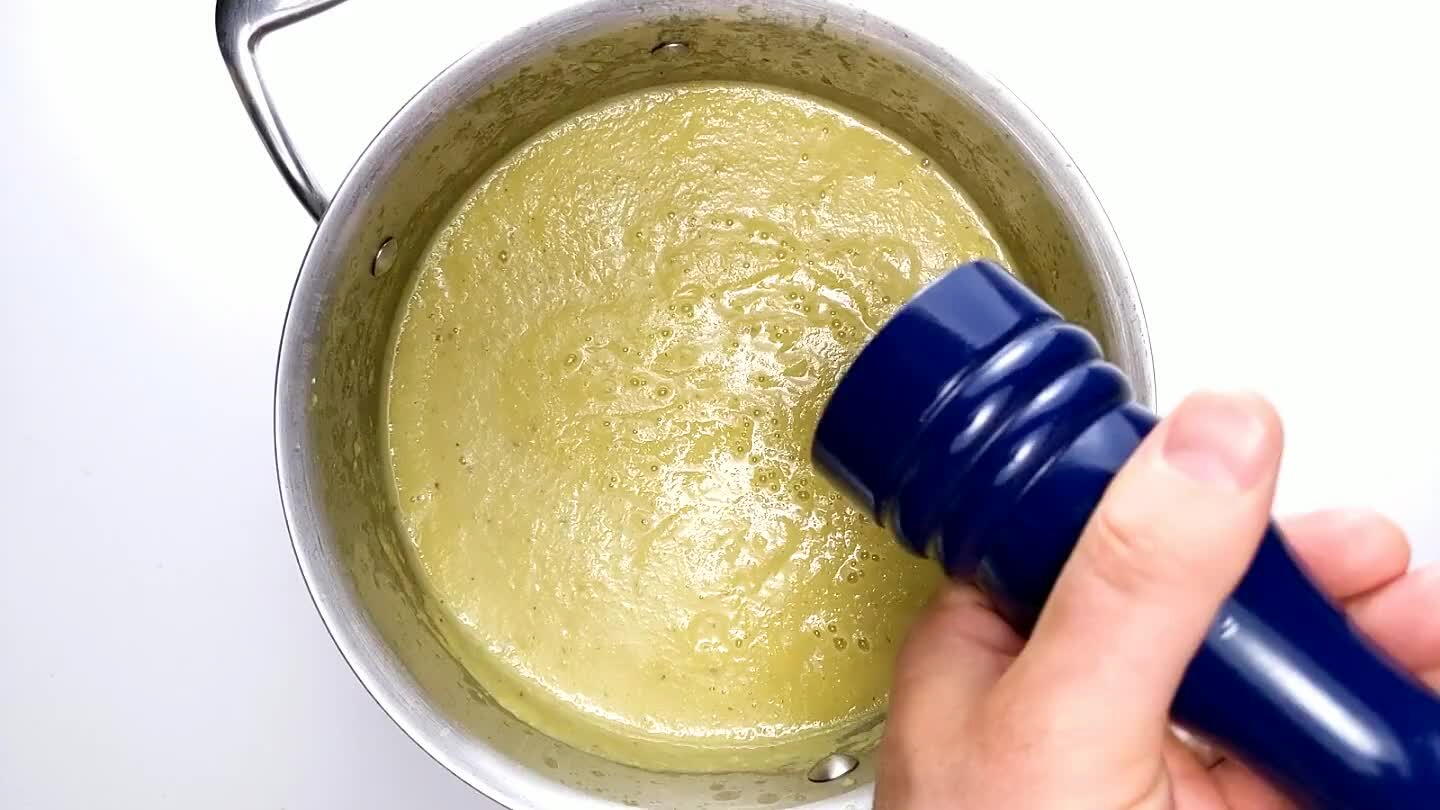 Add a little black pepper. You may need a pinch of salt, but the bouillon is likely to contain enough salt. Taste and adjust accordingly.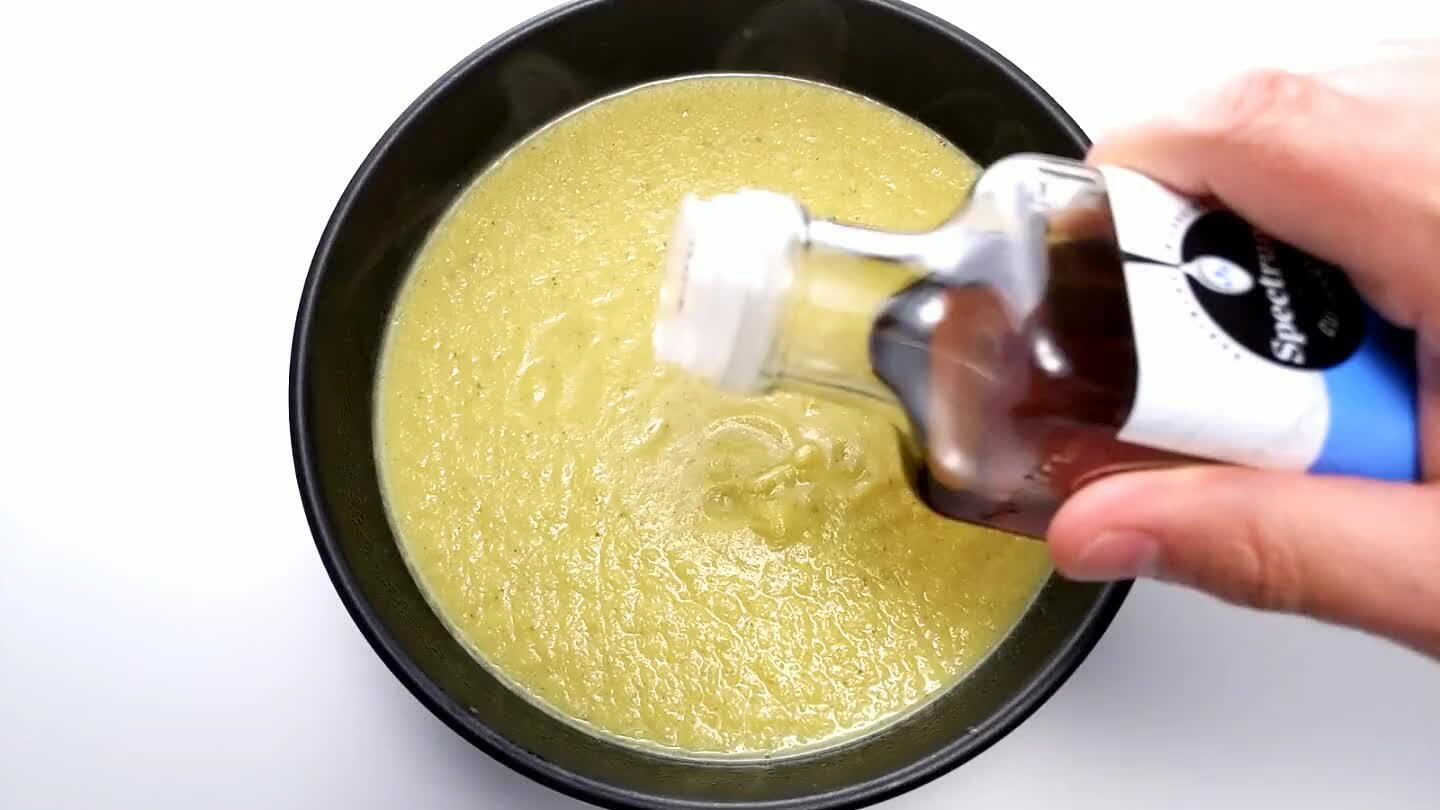 A drizzle of toasted olive oil for major bonus points. Sesame and eggplant pair well. It's a classic combo, just think baba ghanoush.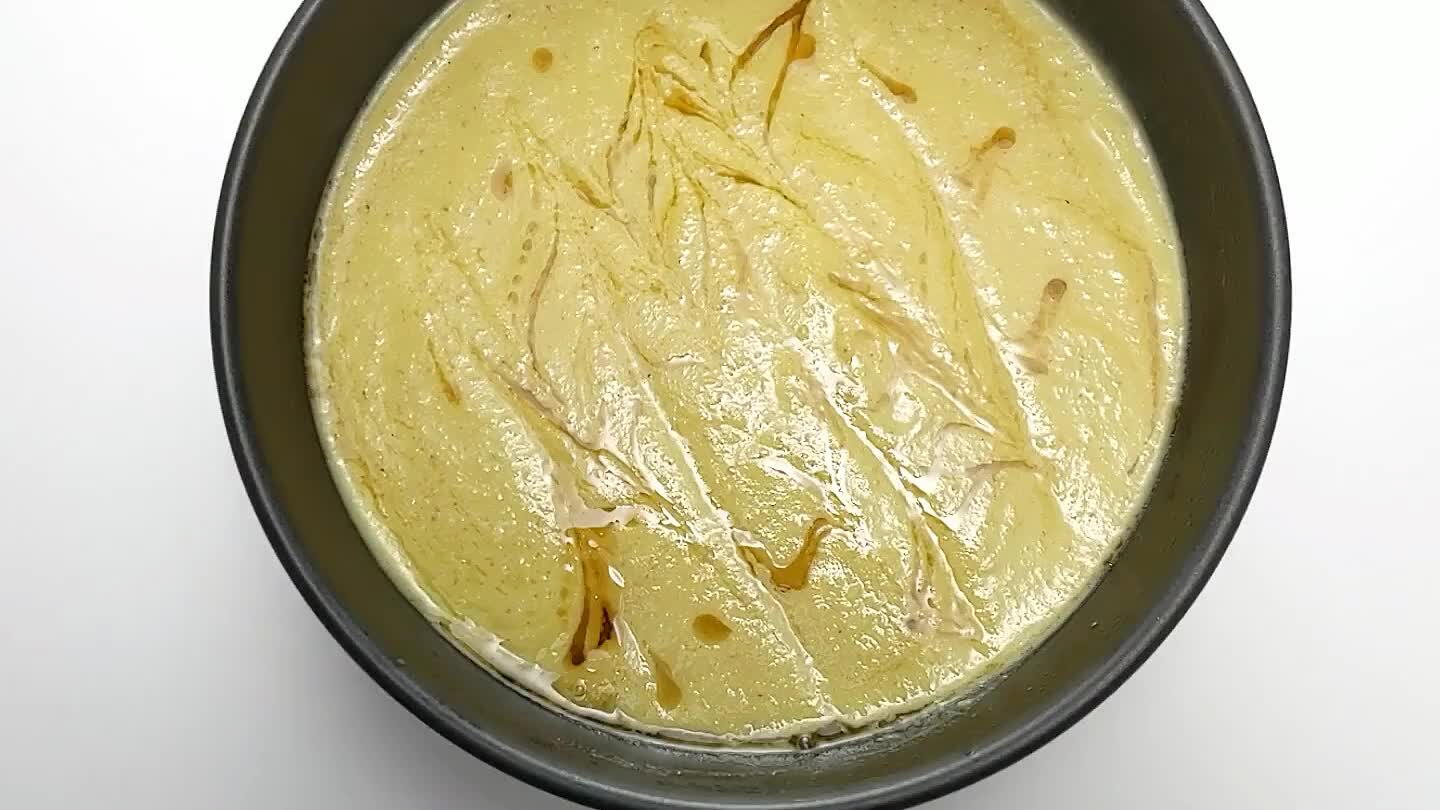 Comments