Recipe video made by Ryan
Published on 04/30/2020, viewed by 852 , 0 Comments
4 portions
25m
Skip the long, slow cook by using canned beans, but don't skimp on flavor.
What you will need
1/2 lb. Andouille Sausage
1 Green Bell Pepper
4 stalks Celery
1 Yellow Onion
4 cloves Garlic
1 Tbsp Olive Oil
1 tsp dried Sage
1 tsp Dried Thyme
1/1 tsp Cayenne
28 oz. Kidney Beans
1 Bay Leaf
1 Tbsp Cider Vinegar
1 Tbsp Hot Sauce, optional
Salt
Black Pepper
Microwaveable White Rice
(Nutritional facts 173 calories, 2.61 g fat, 28.52 g carbohydrates, 10.09 g protein, 2 mg cholesterol, 377 mg sodium)
How to cook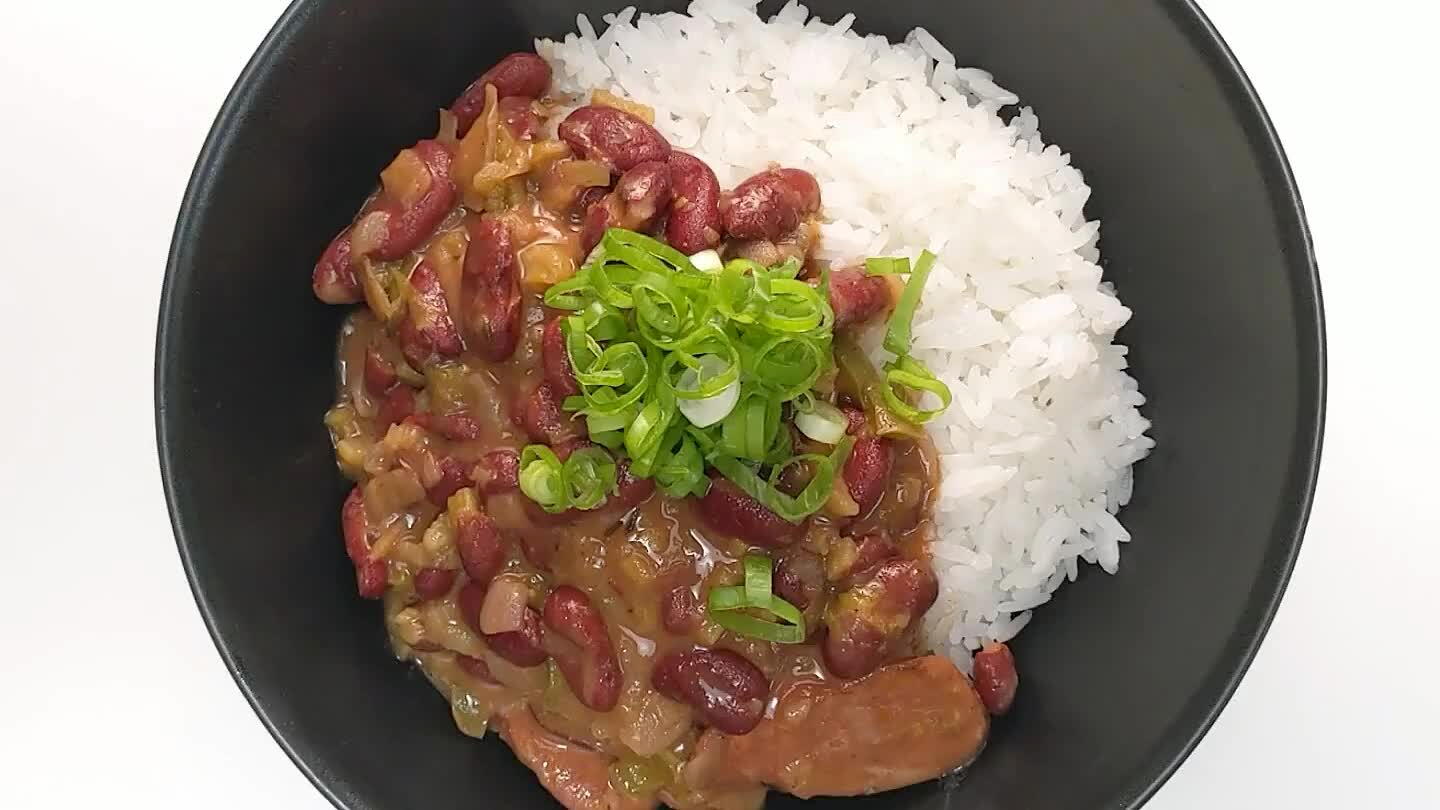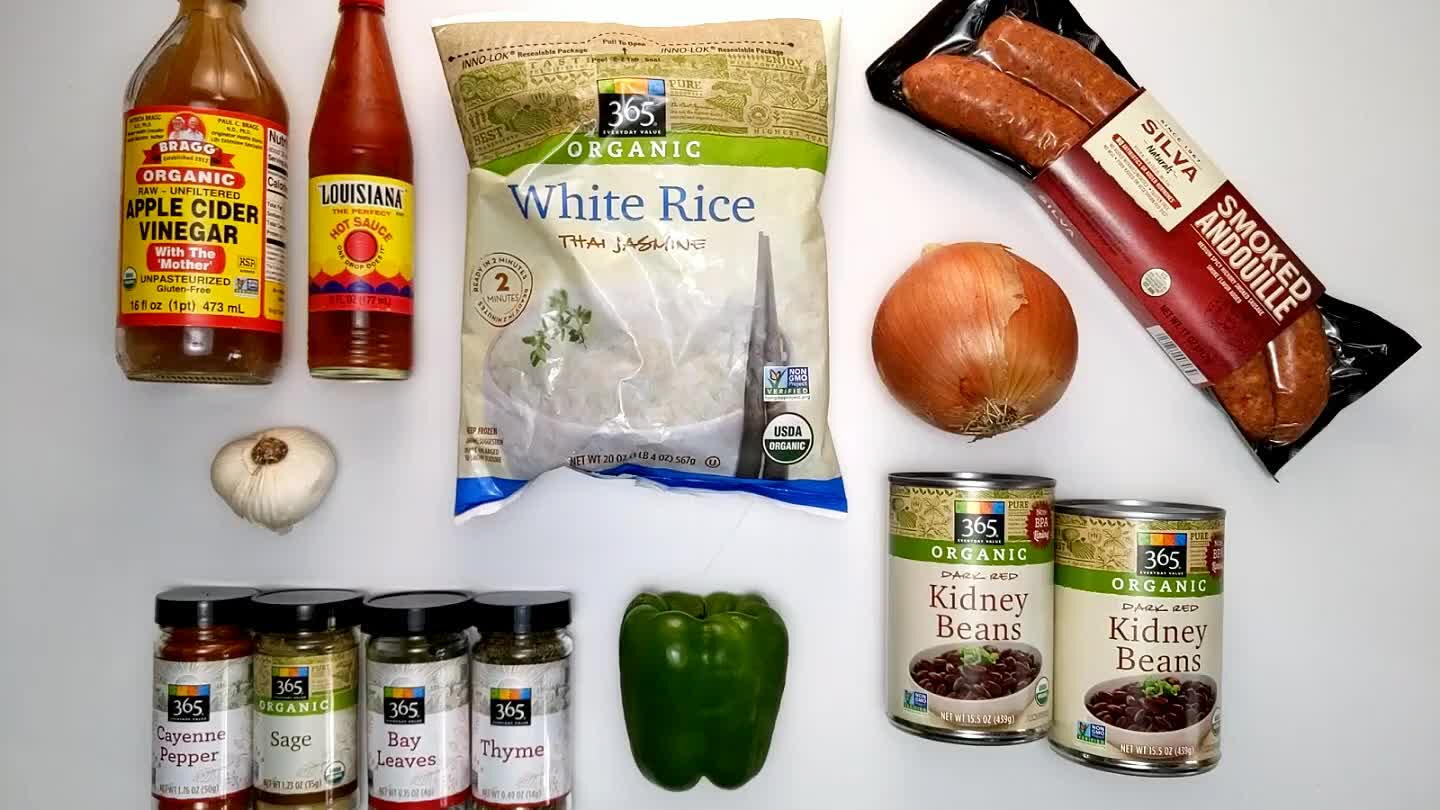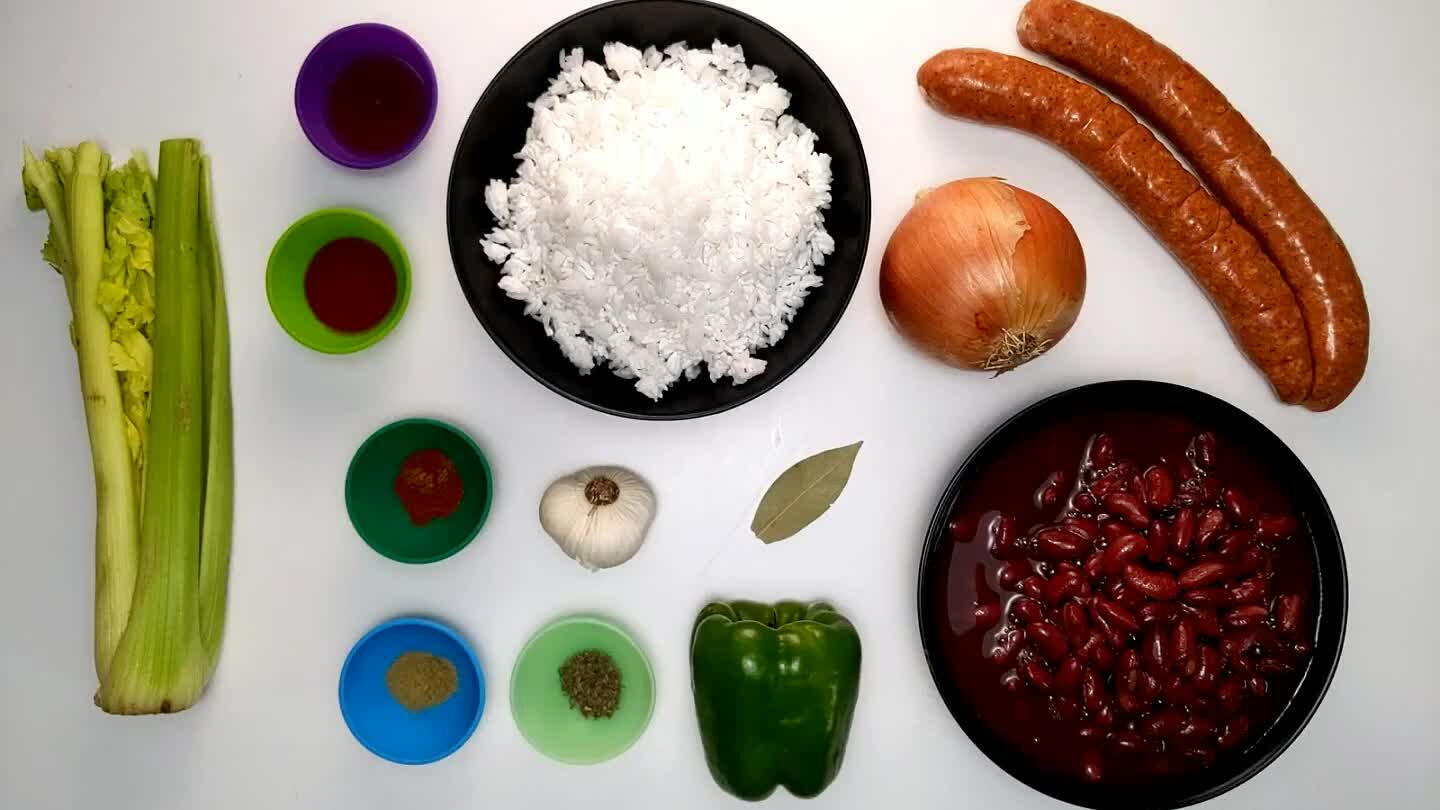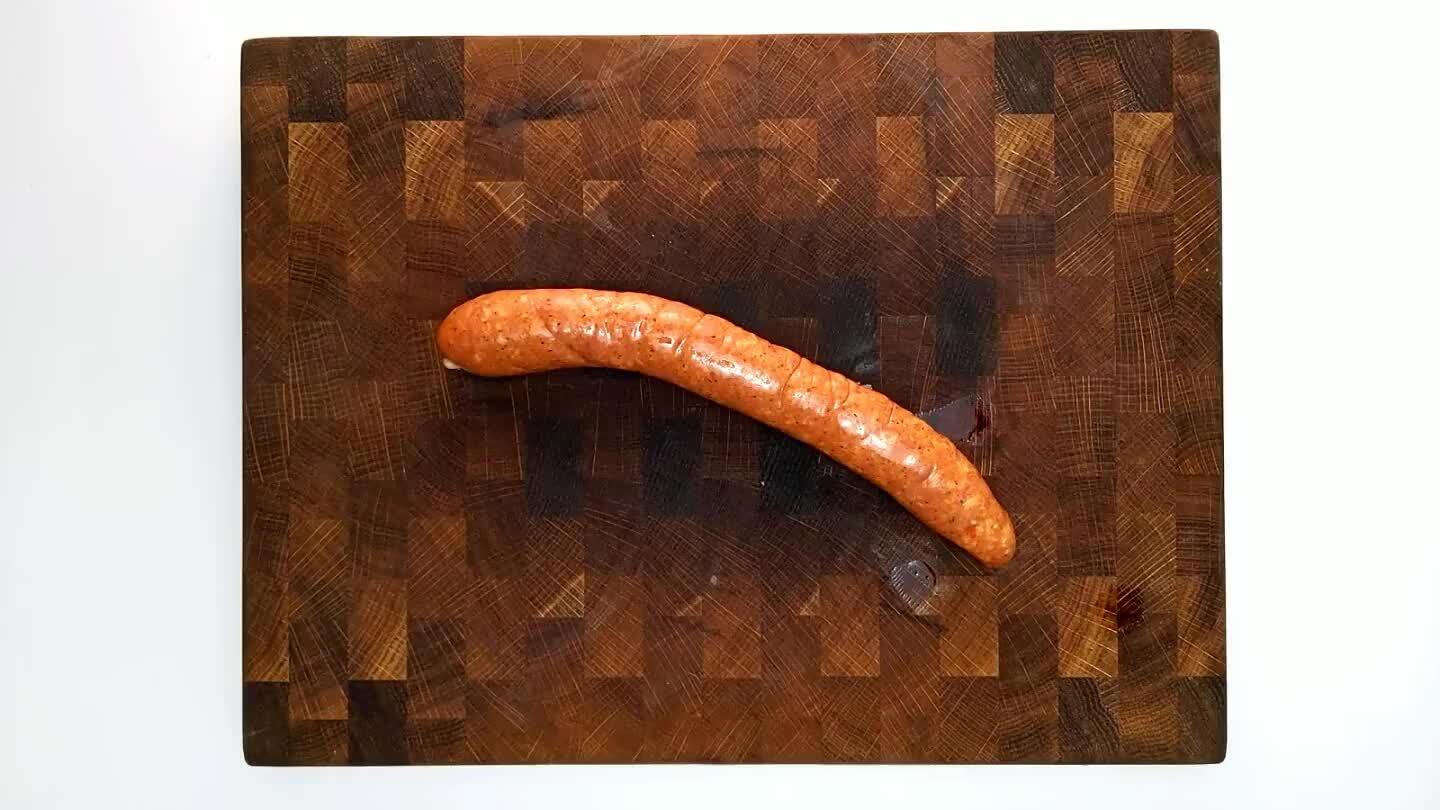 Slice the andouille into thin disks.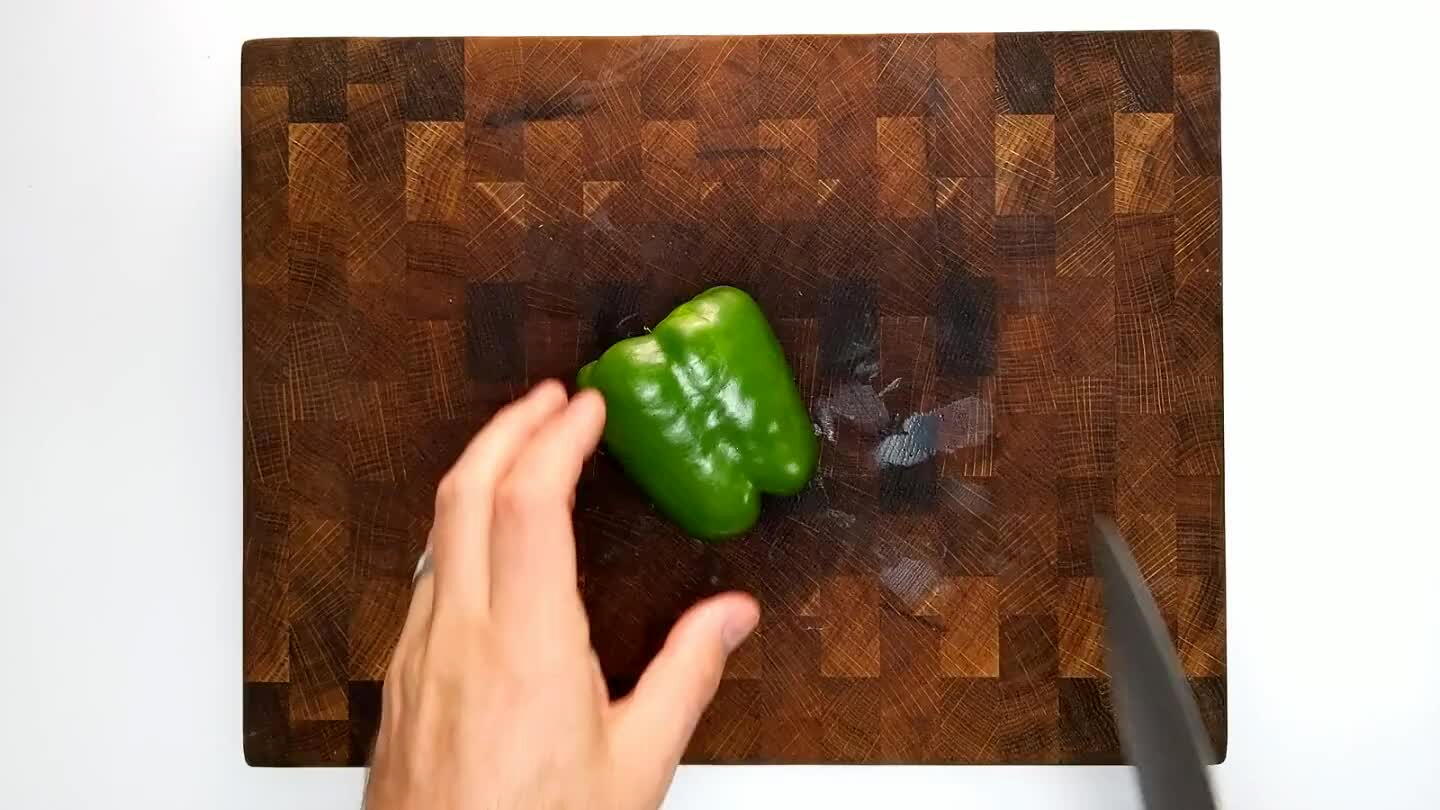 Slice the bell pepper in half through the stem. Remove the seeds and stem. Slice into strips. Group the strips and slice again to a dice.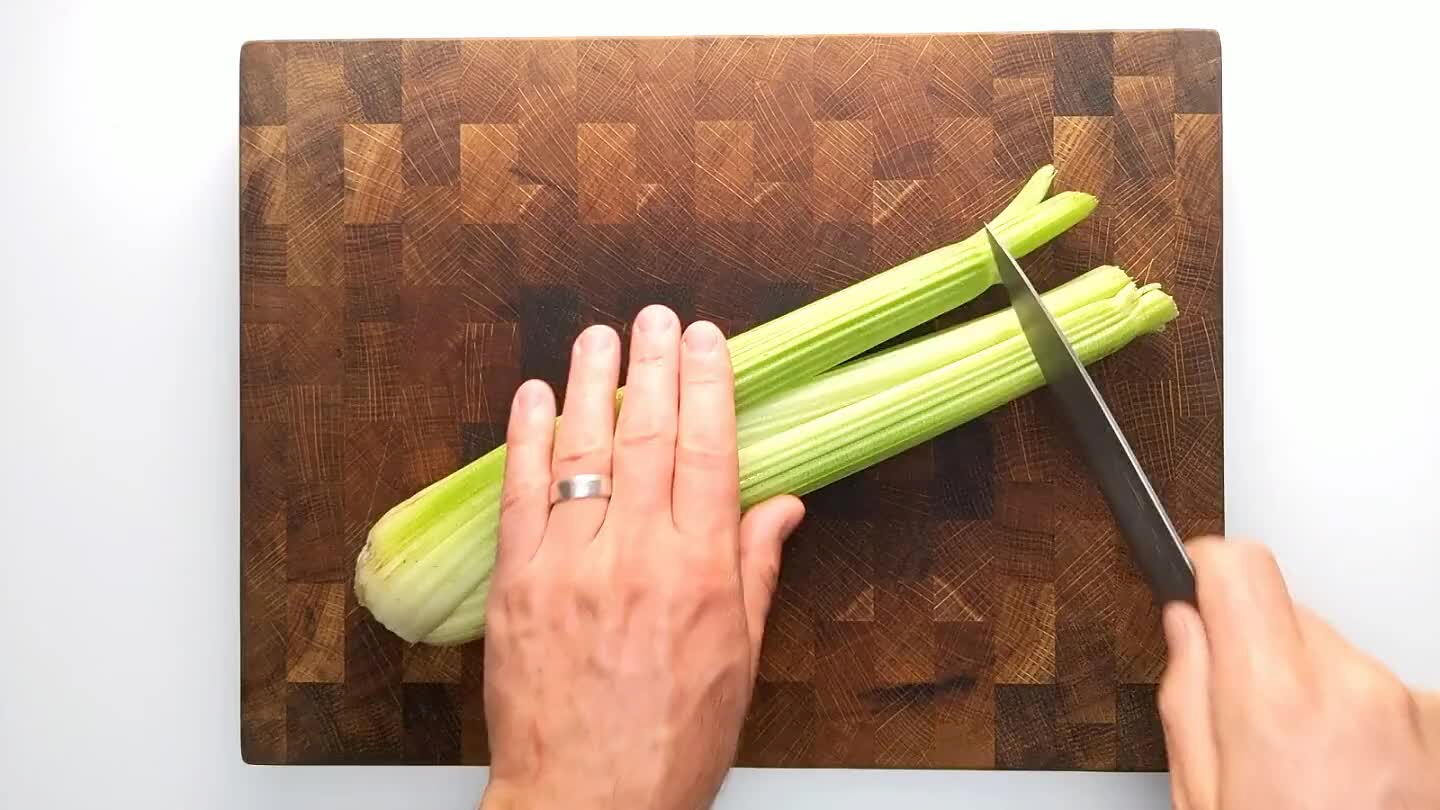 Wash the celery. Remove the stem and tip. Split the stalks into halves or thirds lengthwise, then bundle them up and slice perpendicularly to a small dice.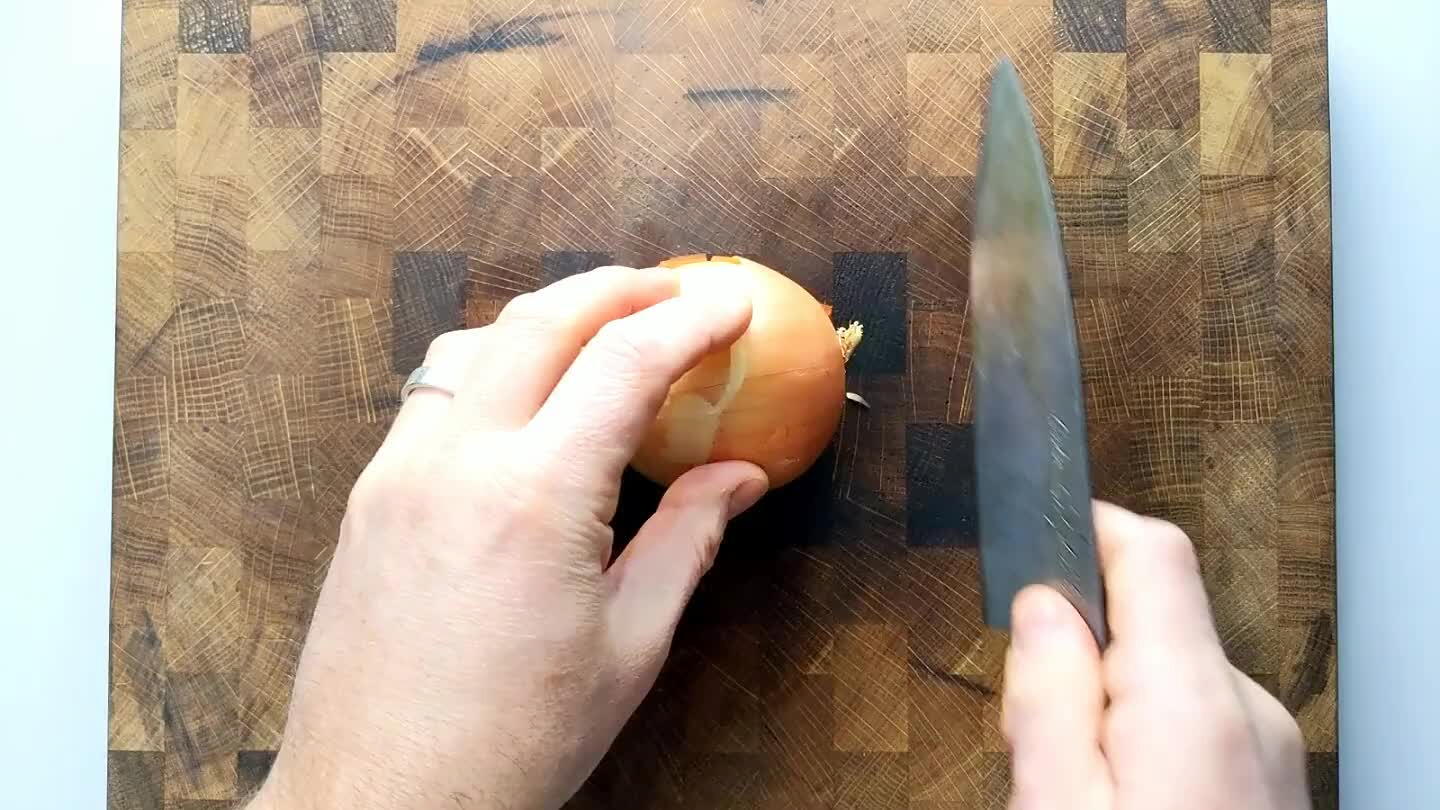 Dice the onion as finely as possible. Remove the stem tip and slice in half through the stem to root axis. Slice finely from the top, perpendicular to the sliced stem face without cutting through the root end. Then slice into the stem face several times with the blade parallel to the board to complete a hatch pattern. Slice again from the top perpendicular to the previous slice to dice finely.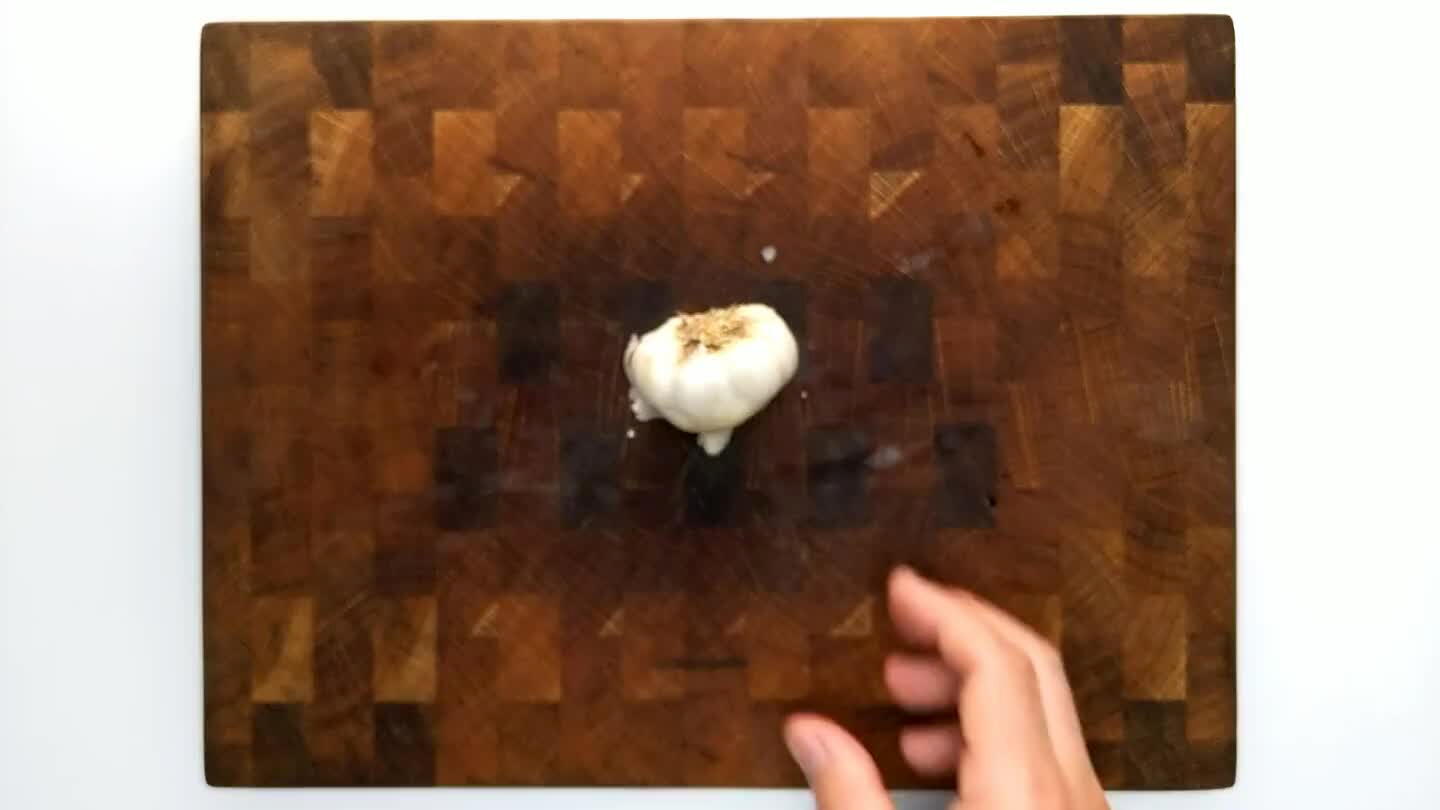 Peel garlic cloves and chop or grate to a fine paste.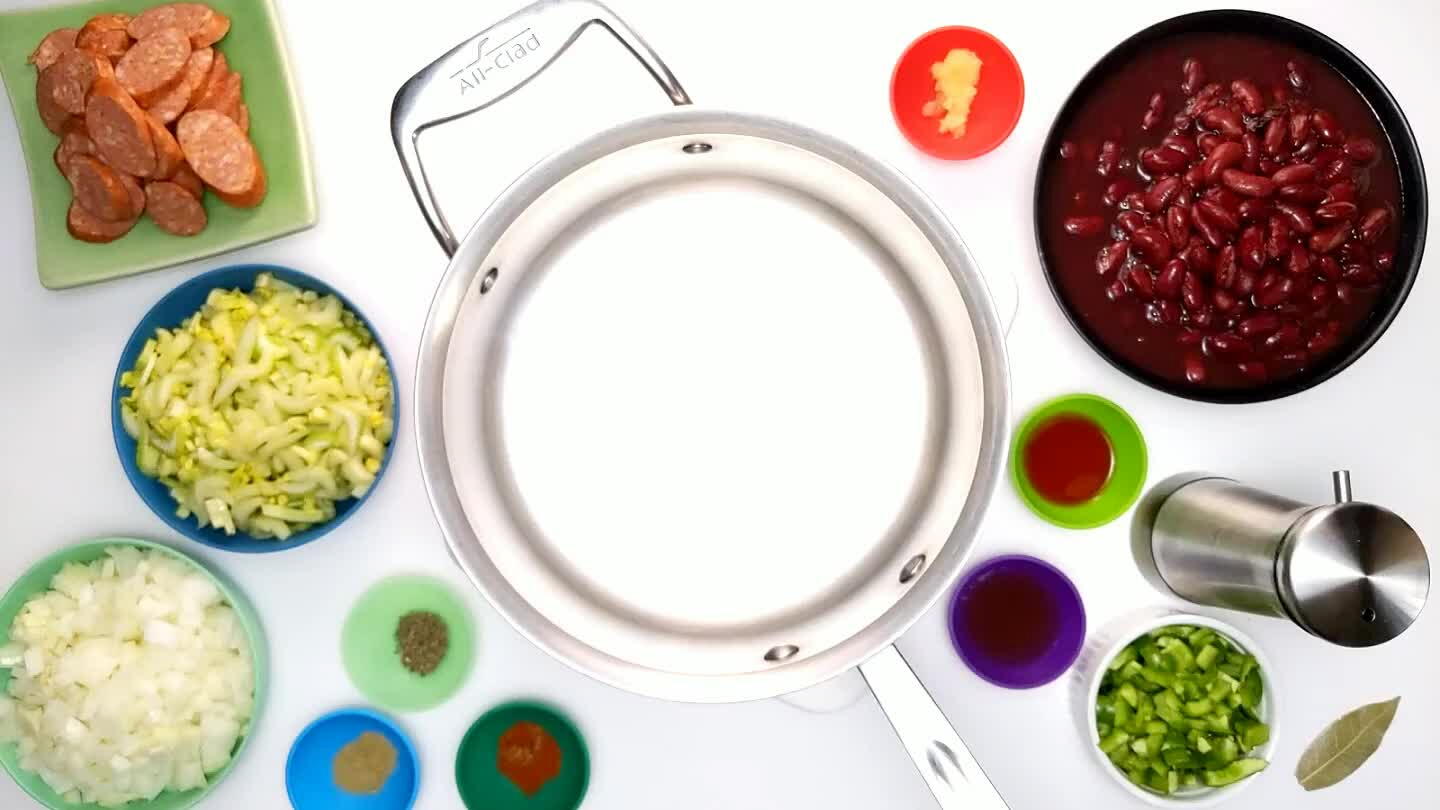 Warm the olive oil in a saucepan over medium heat.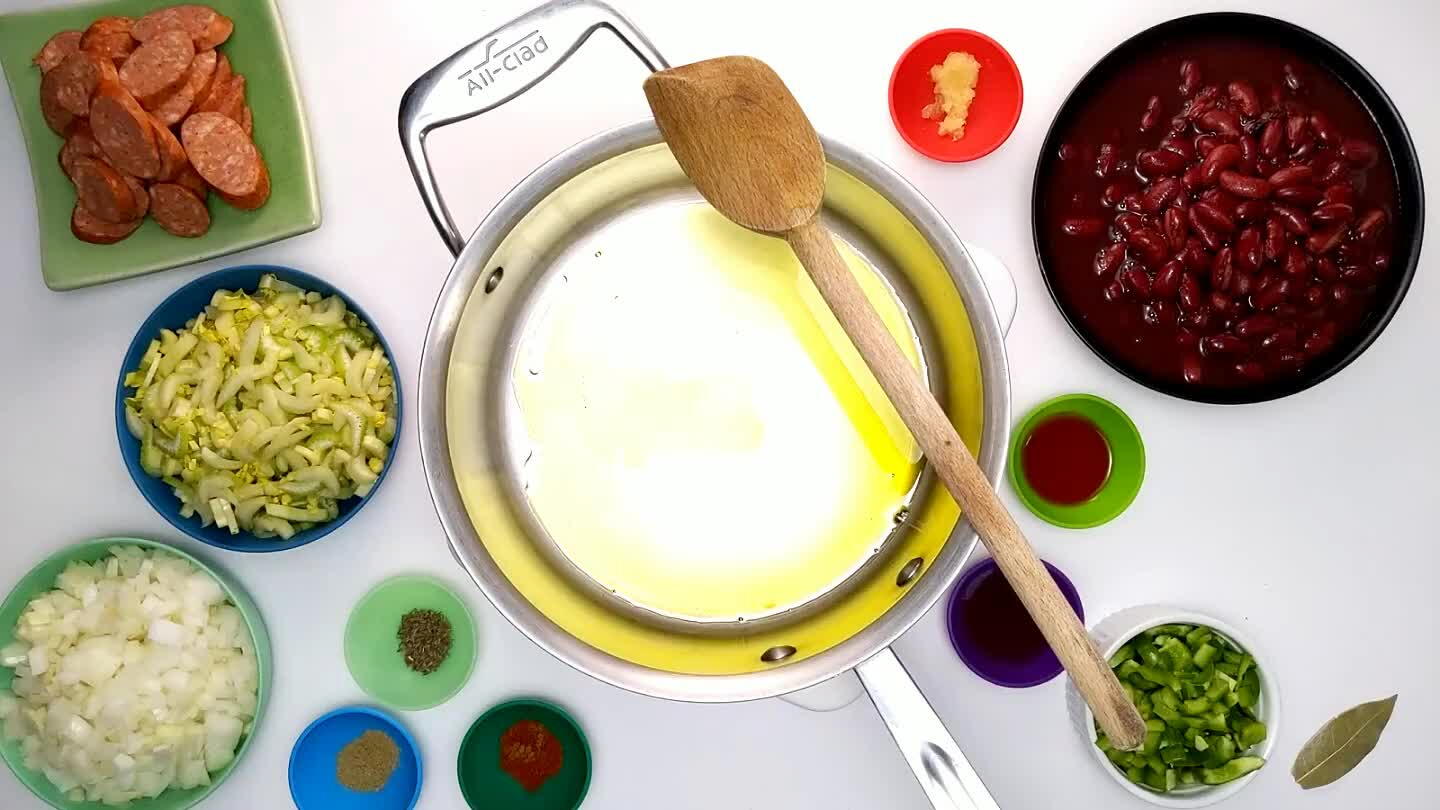 Add the sliced andouille and cook until browned.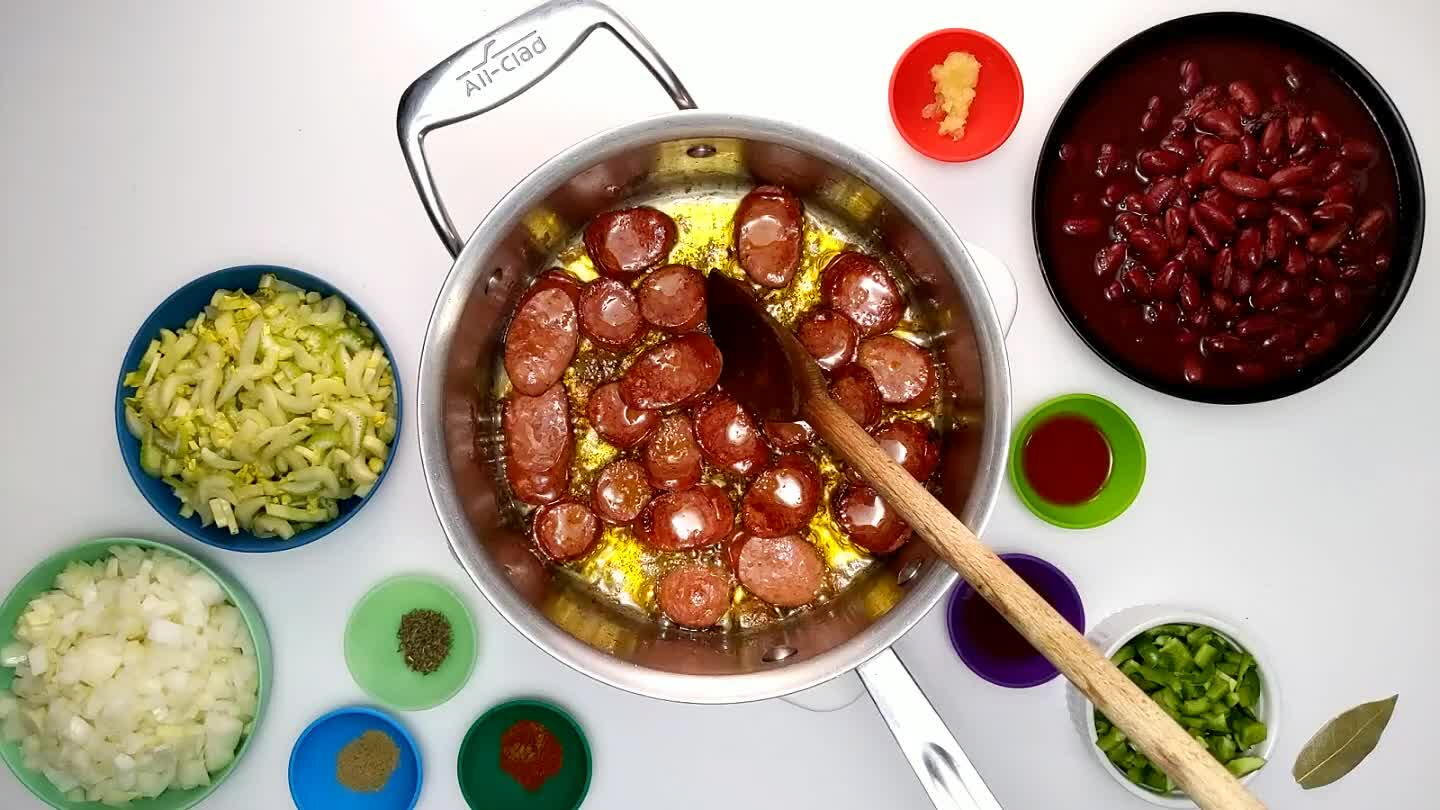 Stir in the diced onion.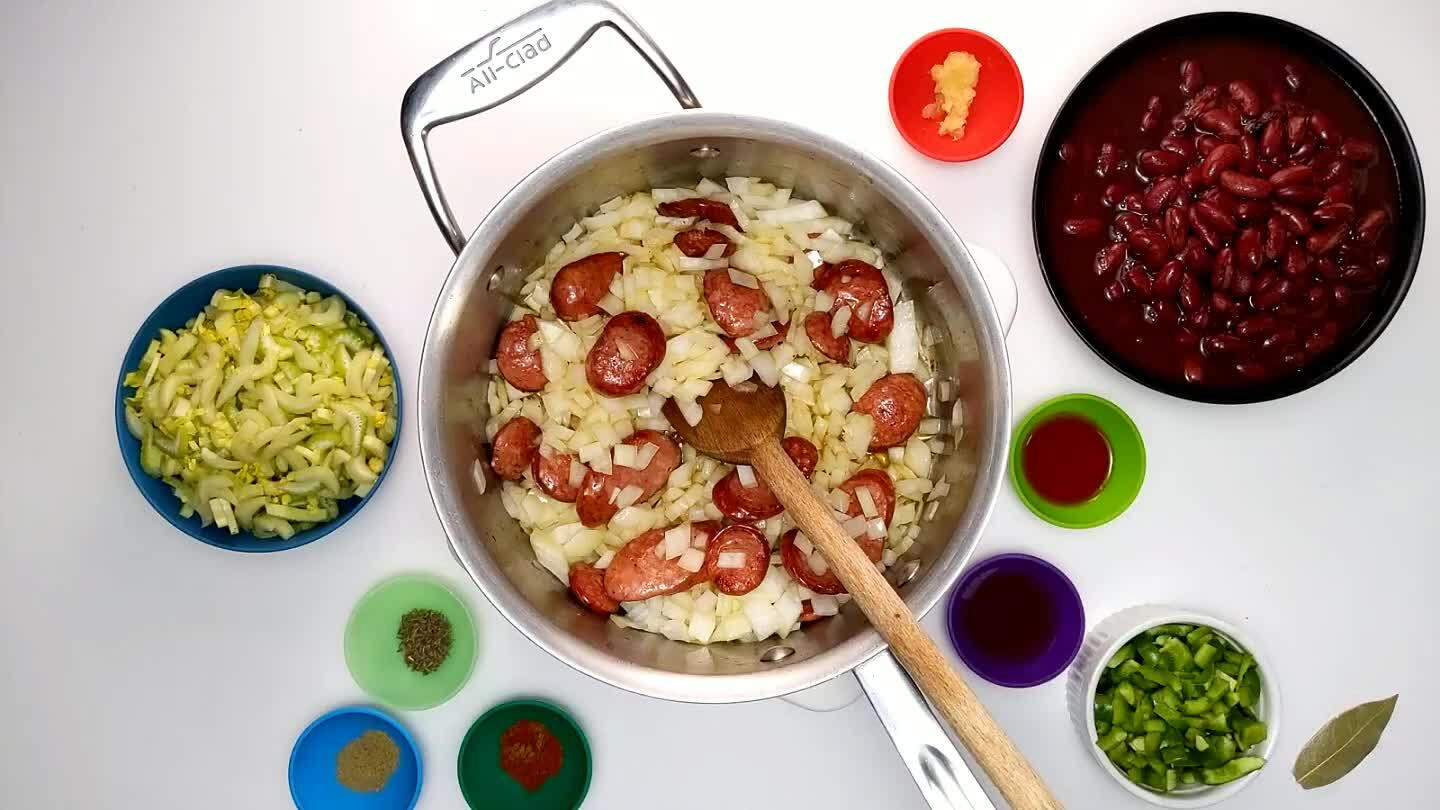 Add the bell pepper.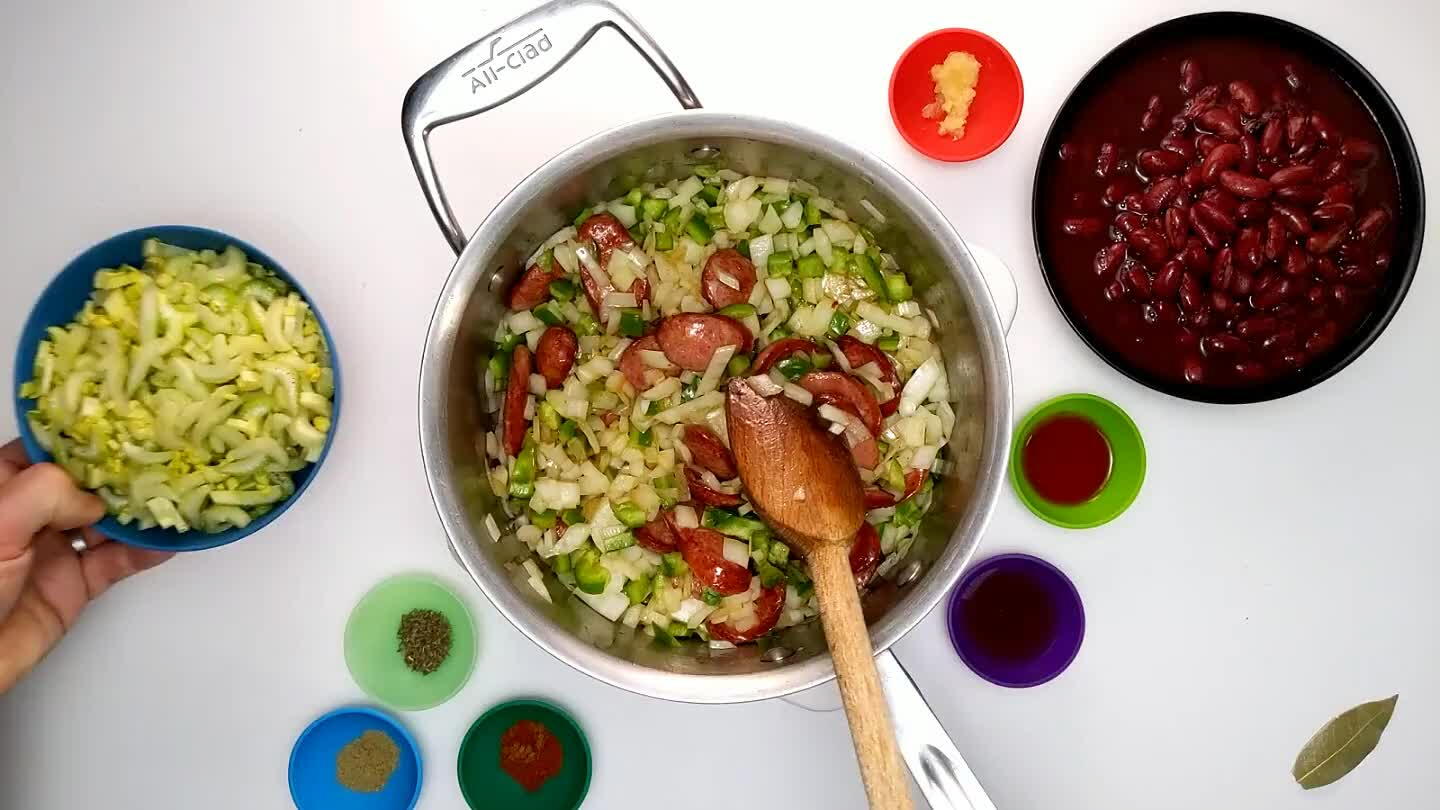 Add the celery. This rounds out the 'trinity' of Cajun cooking: onion, bell pepper, and celery. Cook until the vegetables are tender, and the onion translucent, stirring frequently.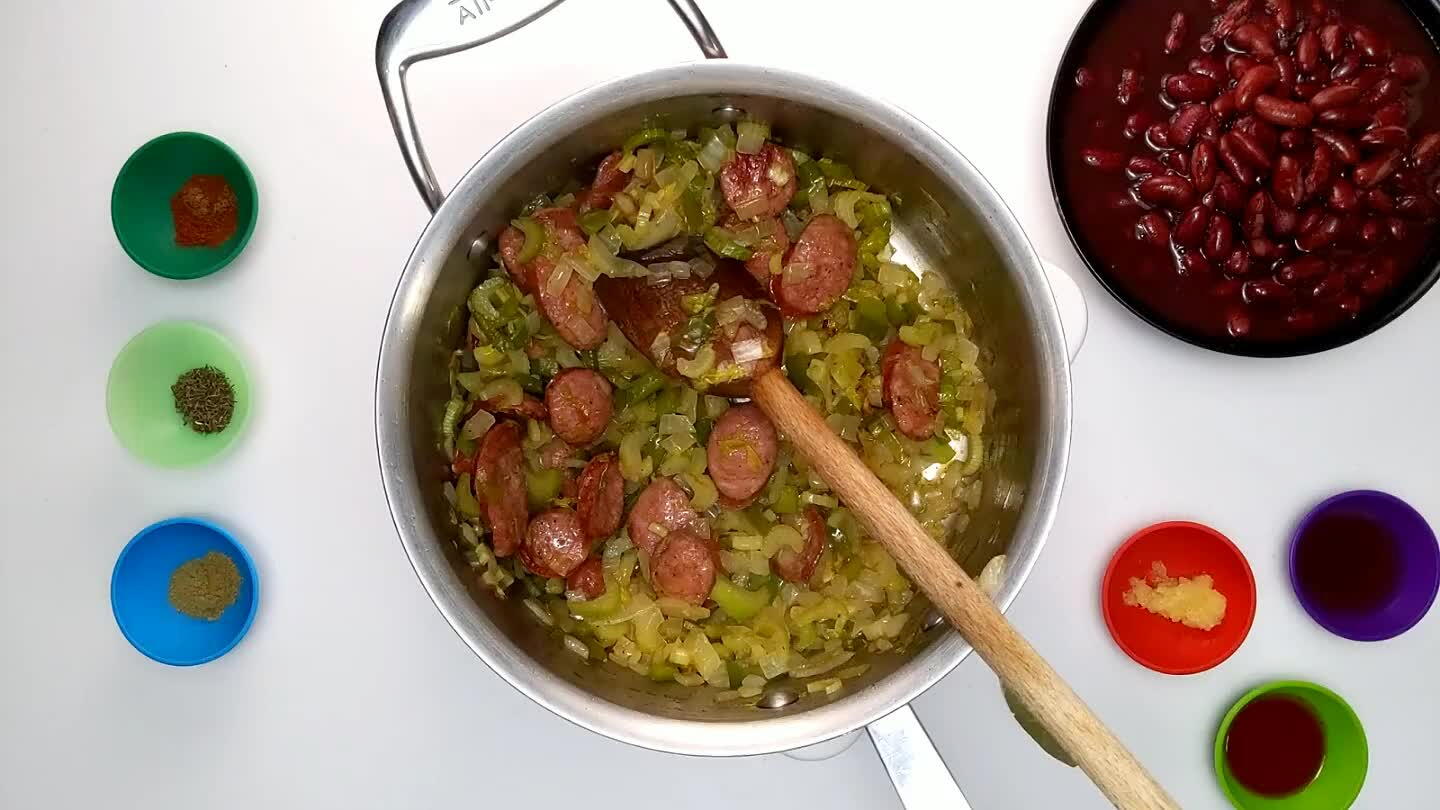 Stir in the crushed garlic. We add the garlic and herbs towards the end of the vegetable cooking because the finely crushed garlic cooks very quickly.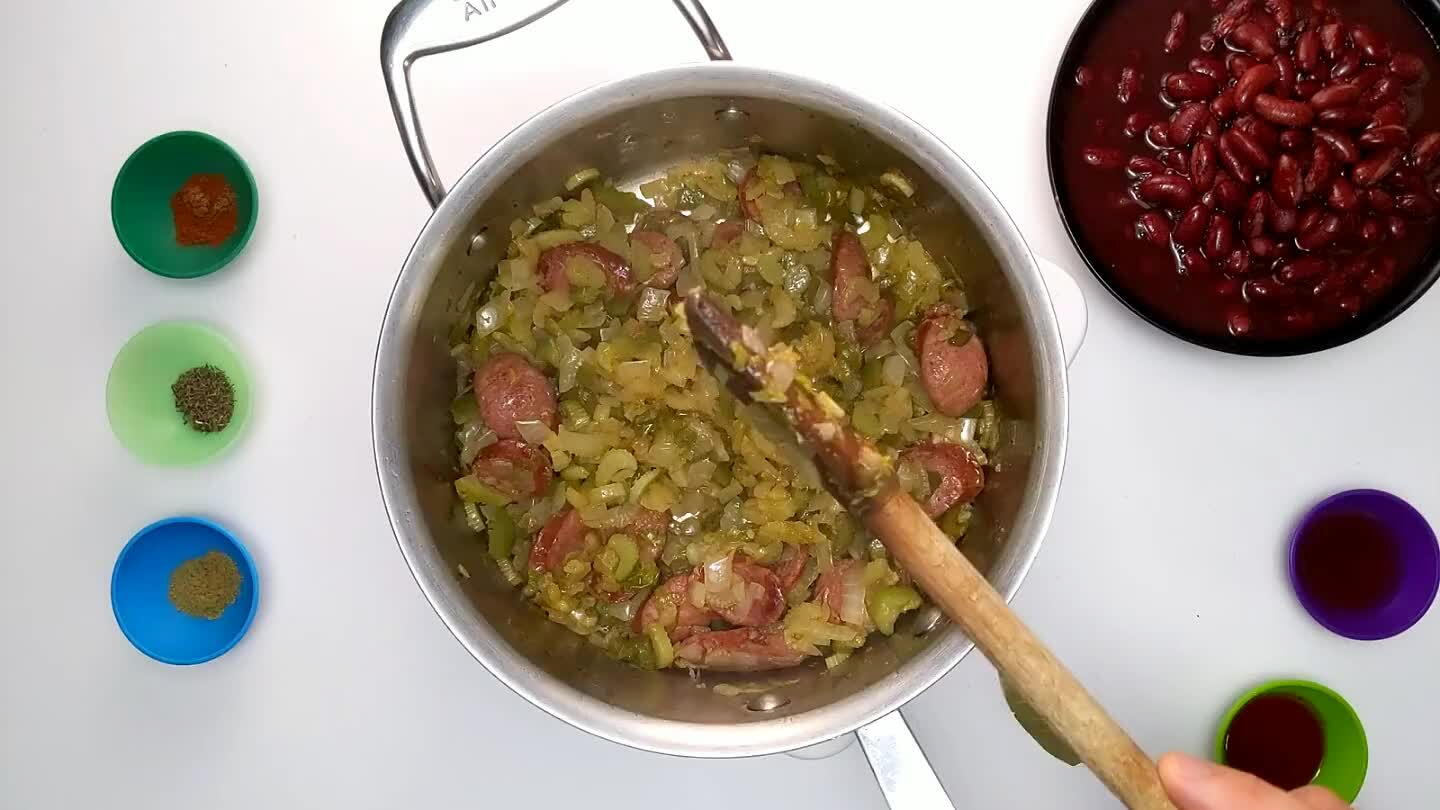 Stir in the dried sage.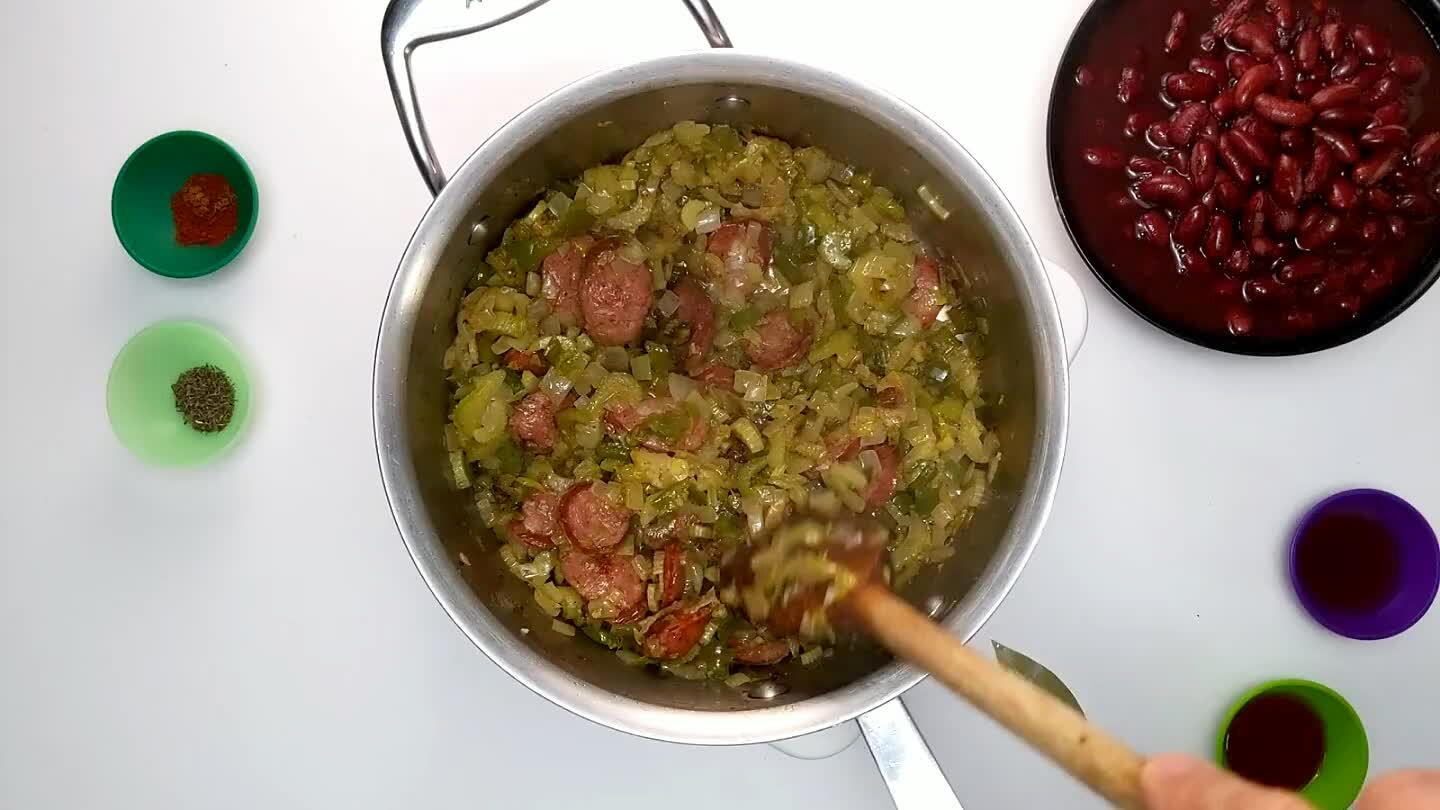 Stir in the dried thyme.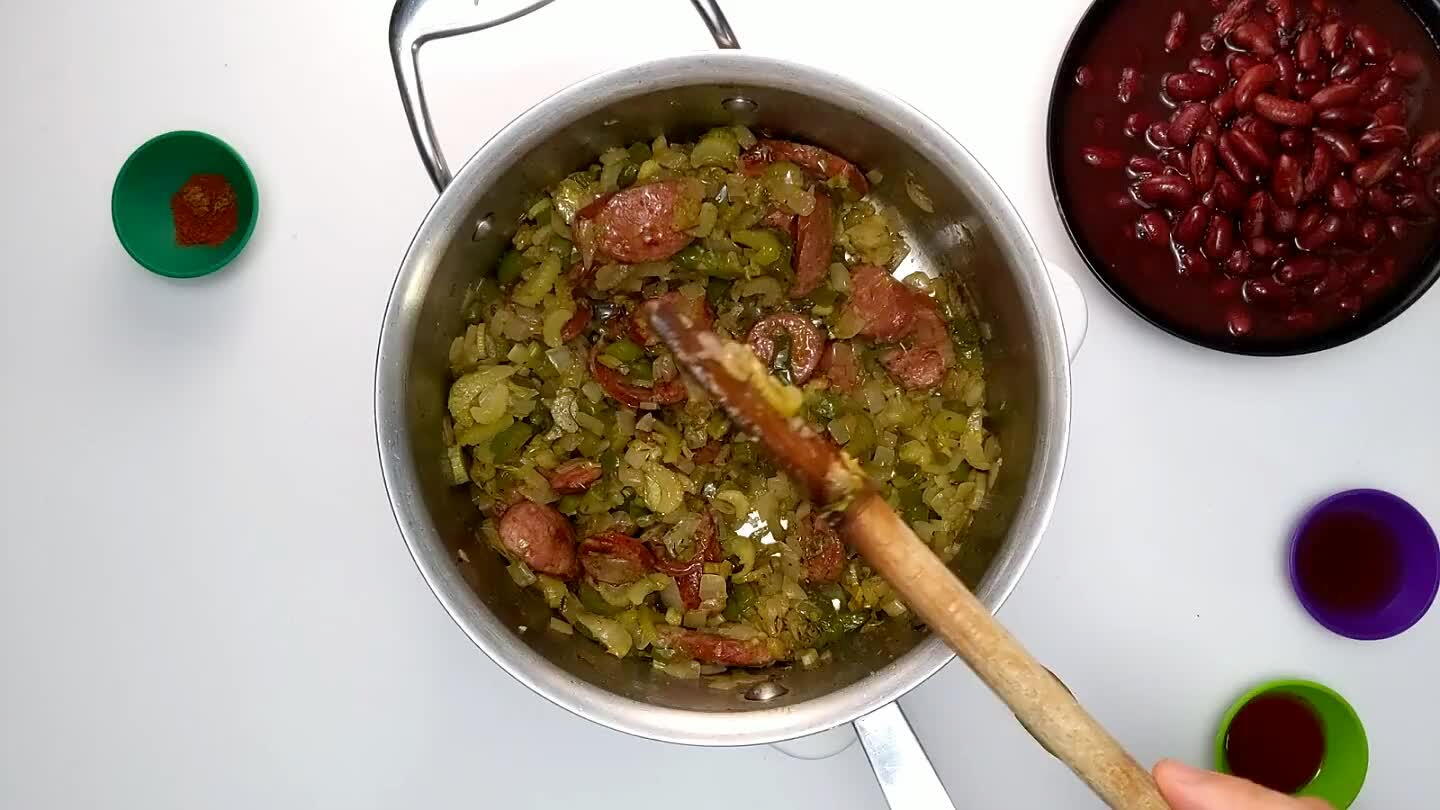 Add the cayenne. This is supposed to be a spicy dish, but if you'd like to mellow it out a little, this is where you'll want to hold back.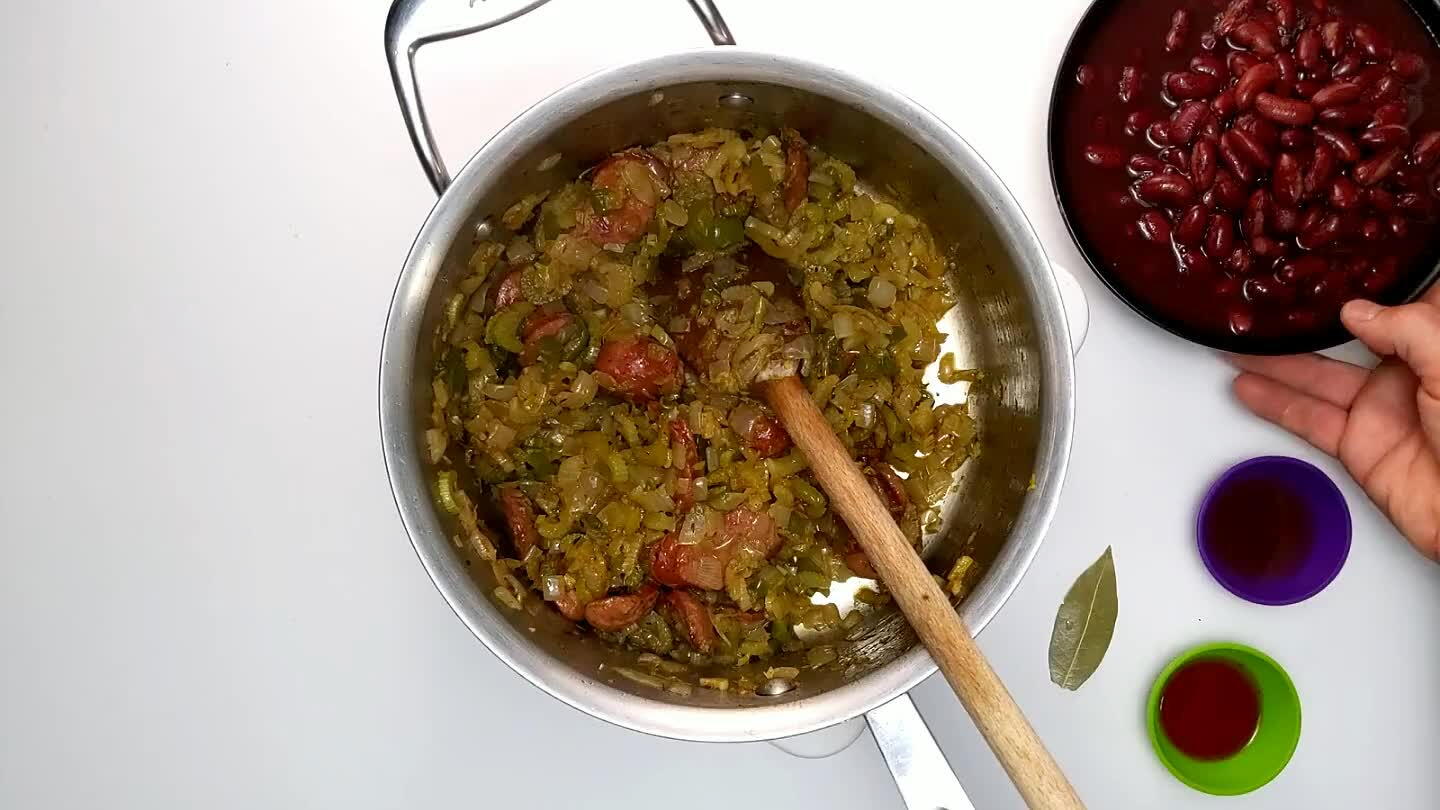 Add the kidney beans.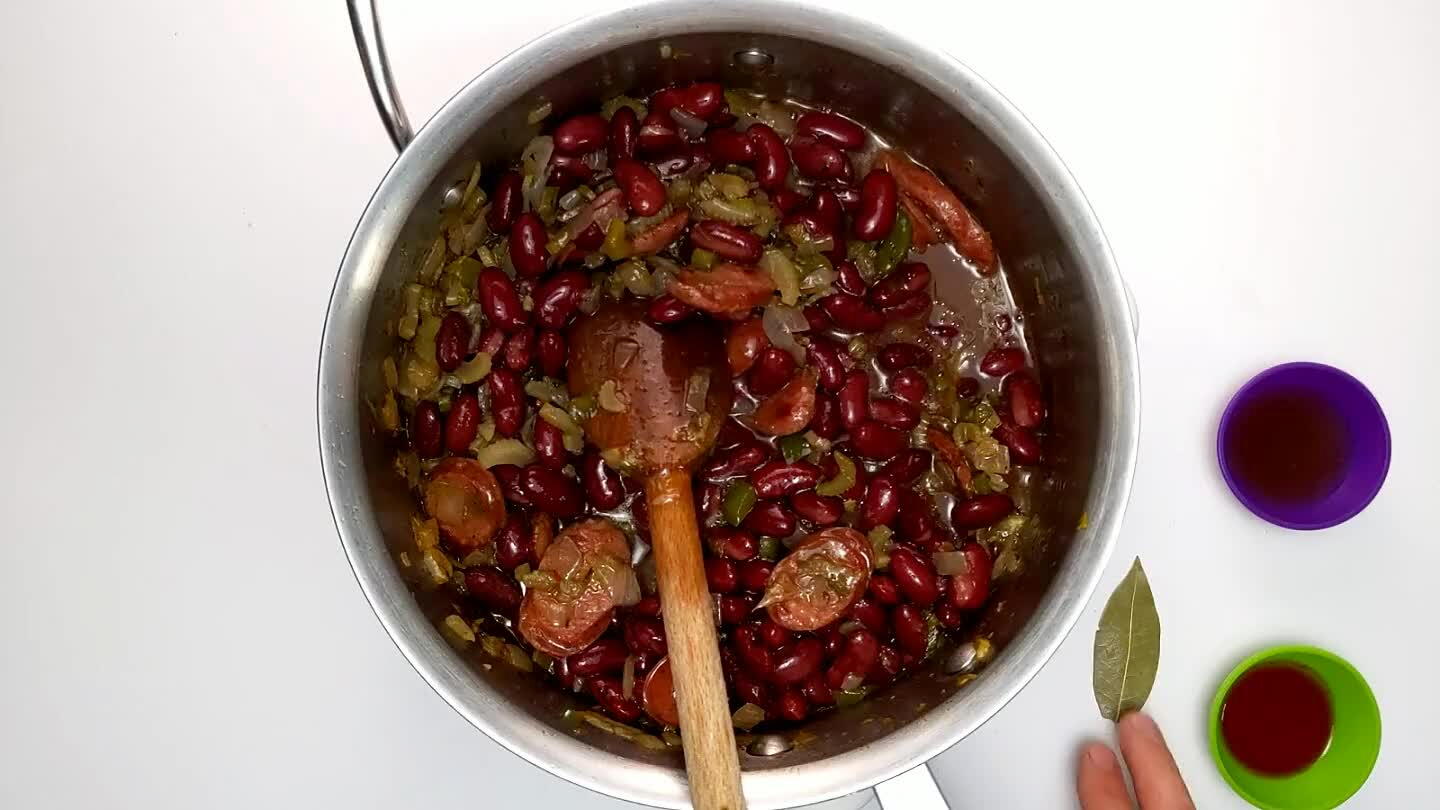 Add the bay leaf and bring the pot to a gentle simmer.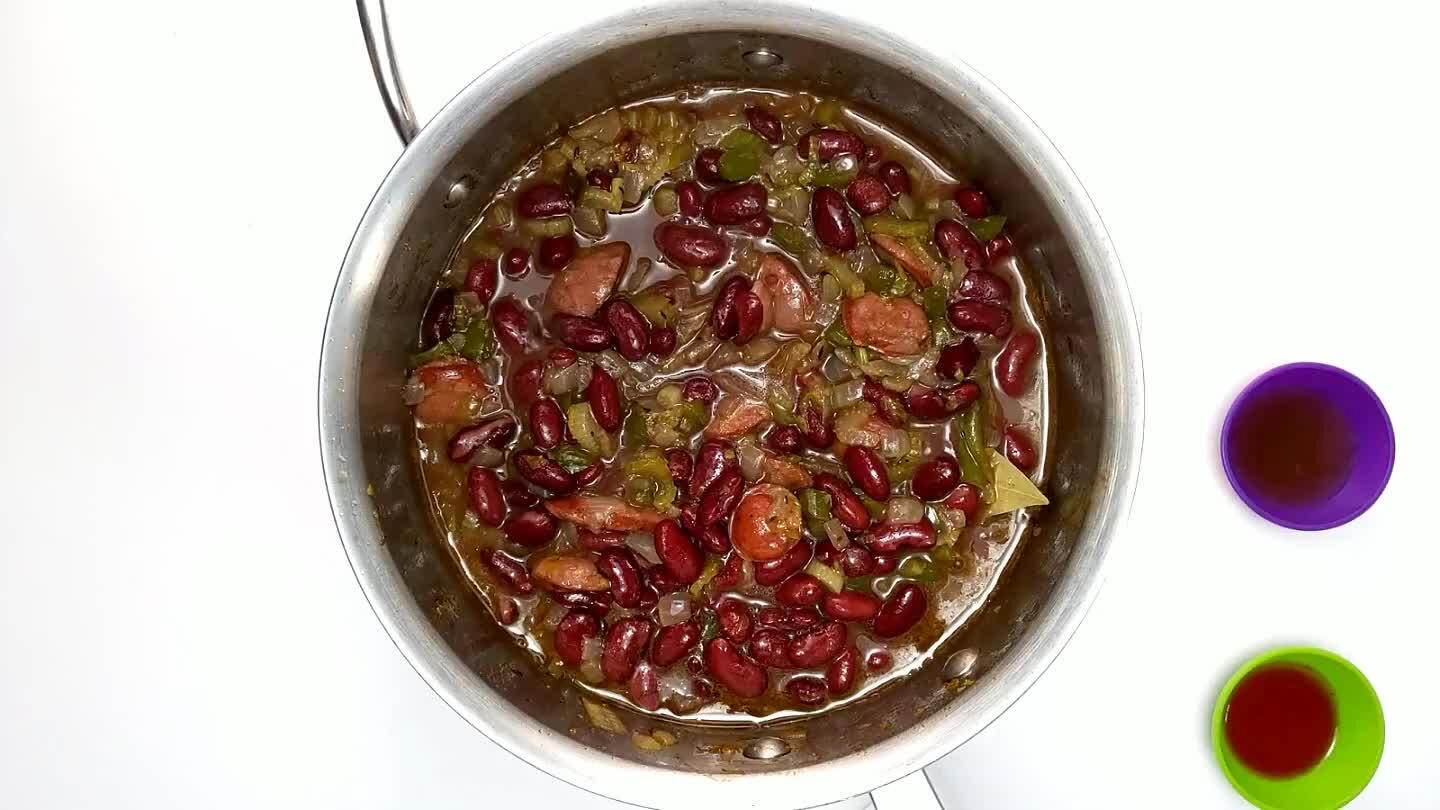 Let it simmer for about 30 minutes, giving those flavors some time to spread out and take hold.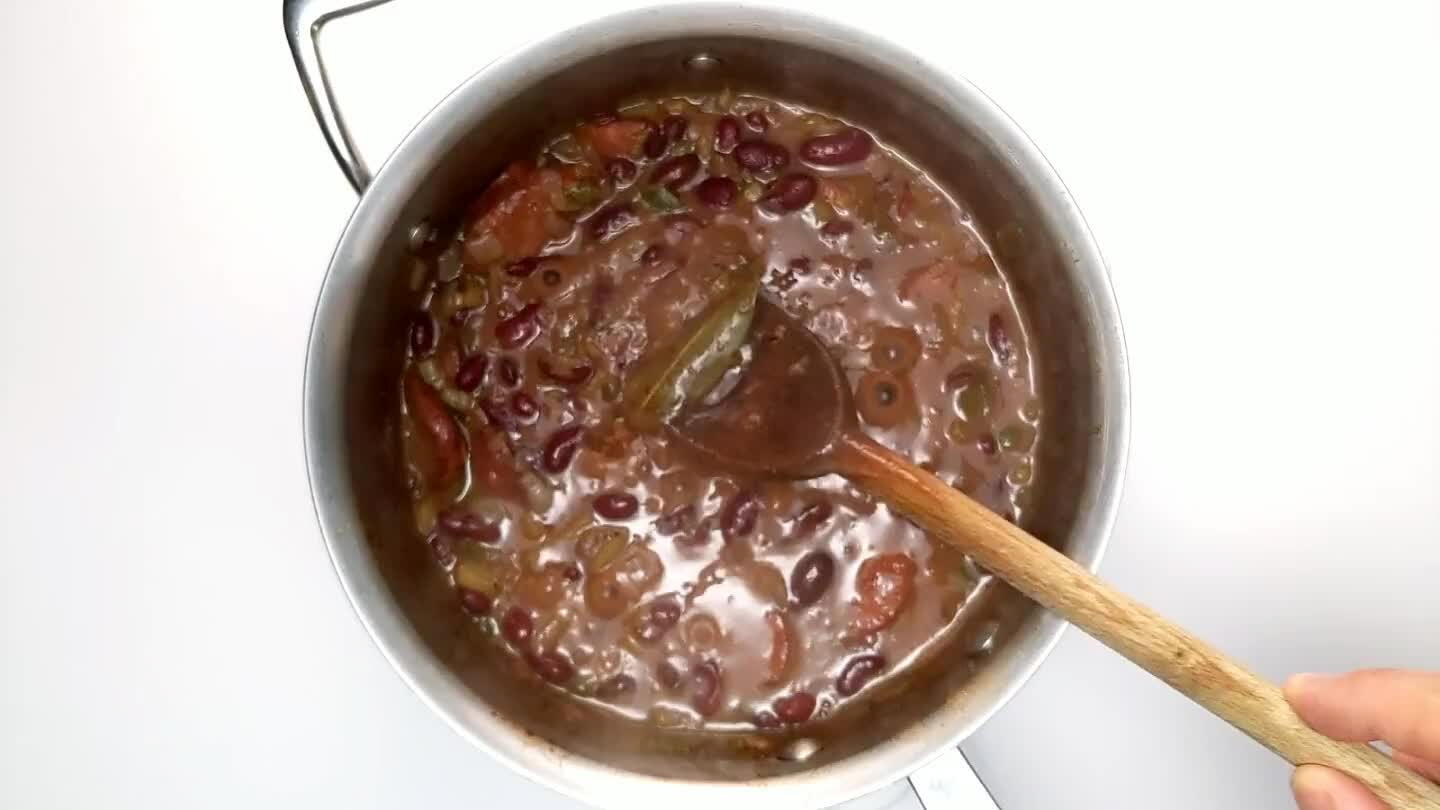 When you're ready to eat, fish out that bay leaf and discard it.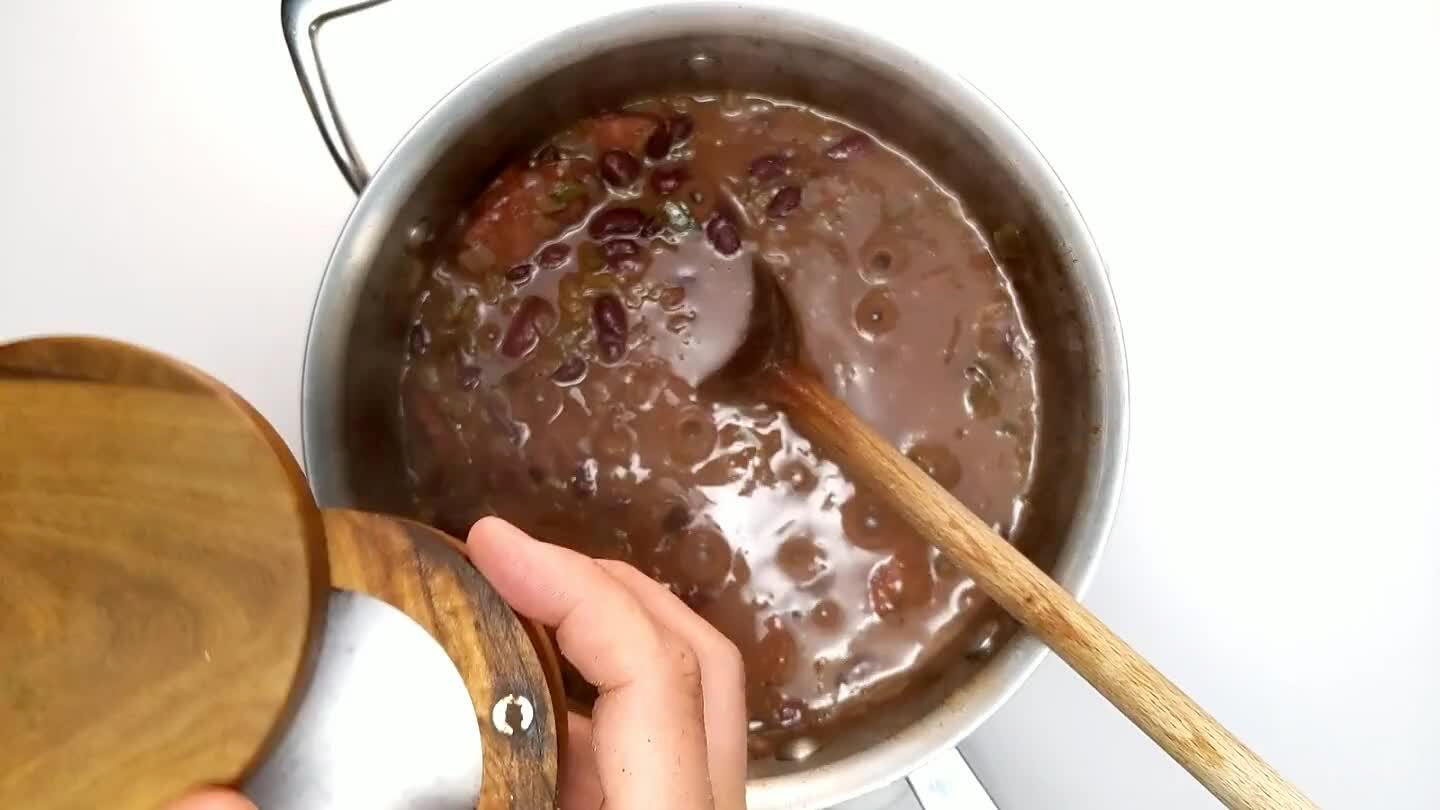 Add a little salt and pepper to taste.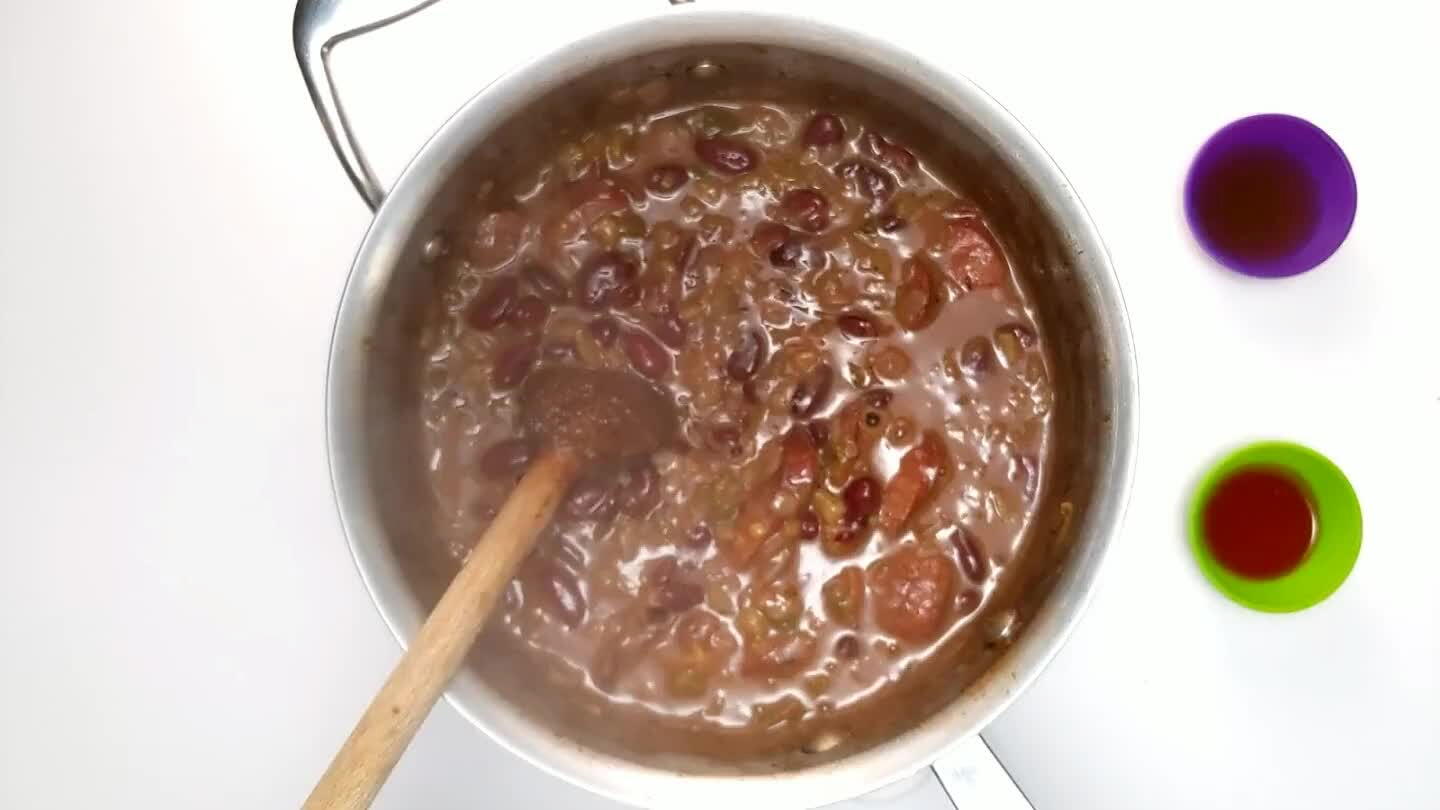 Add the cider vinegar. You may want to add a little more than called for in the recipe. Again, adjust to taste.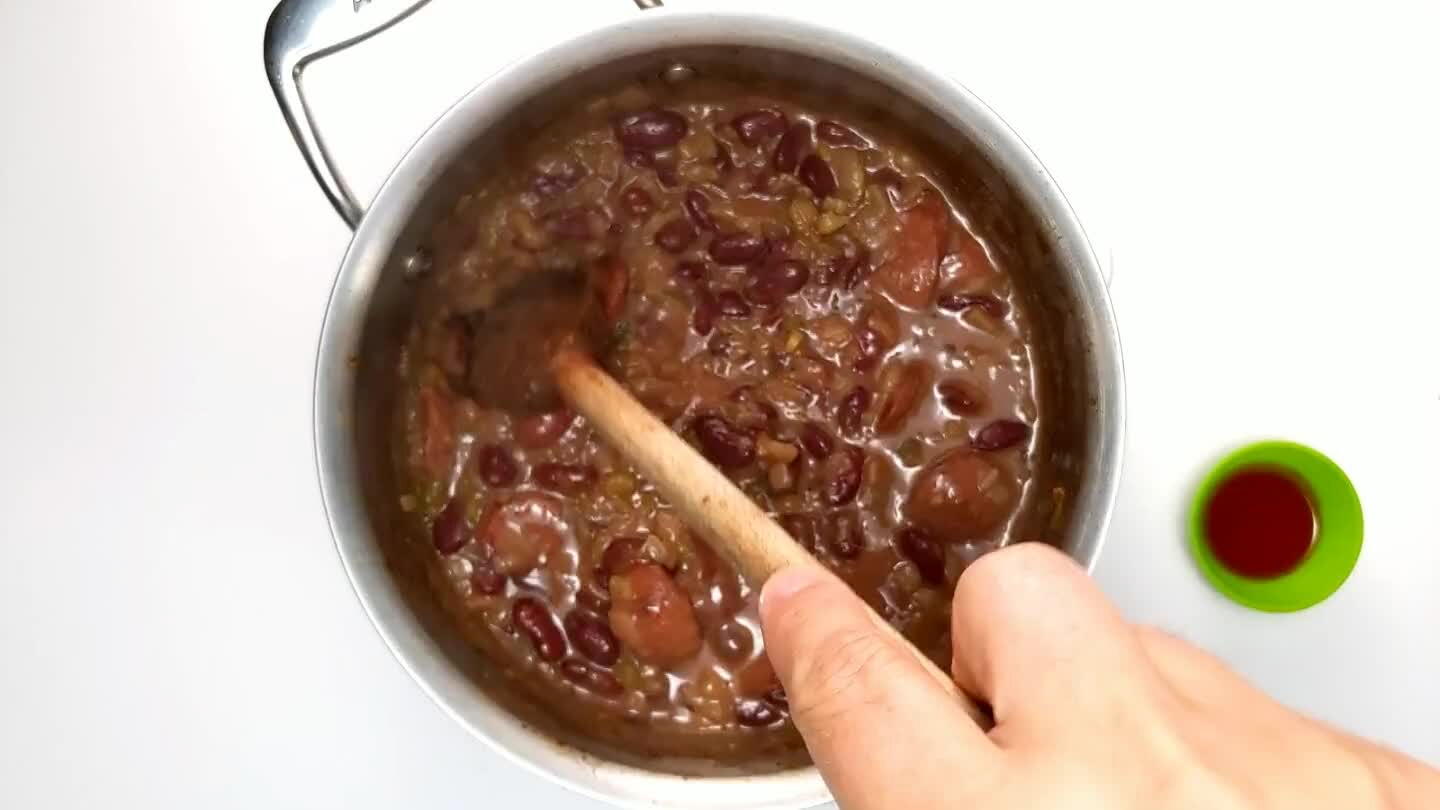 Add the hot sauce. Skip this step if you can't take the heat.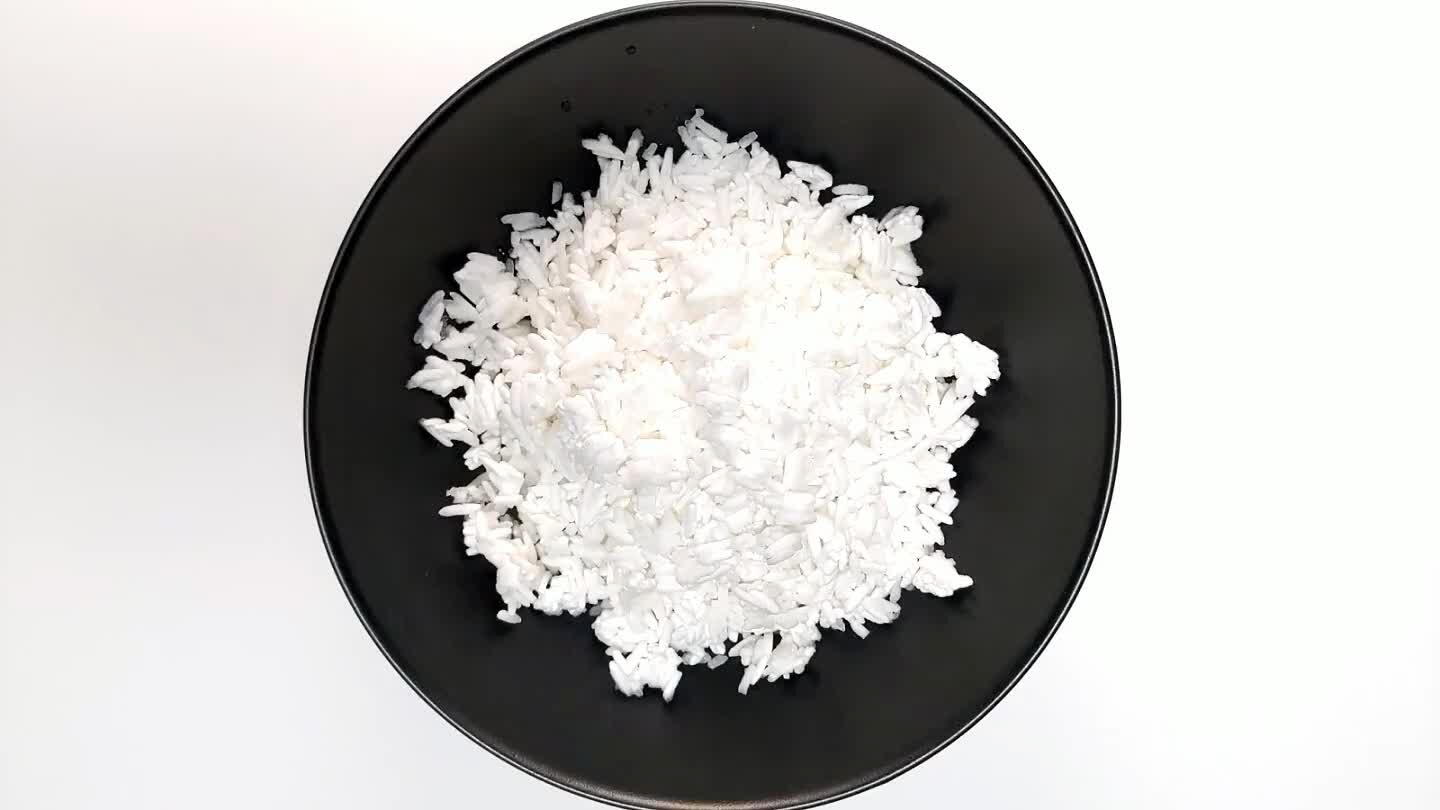 Prepare the rice.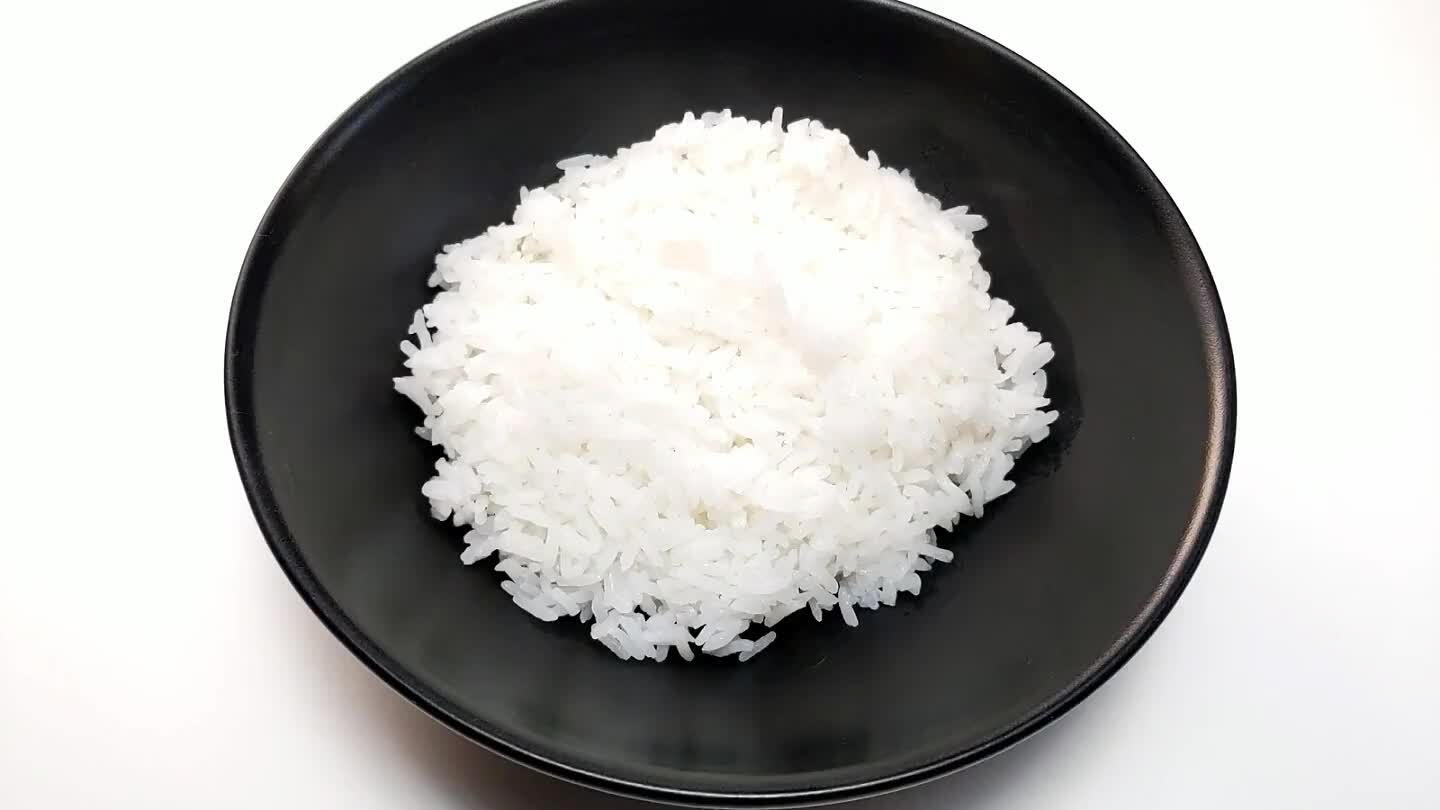 Serve over rice.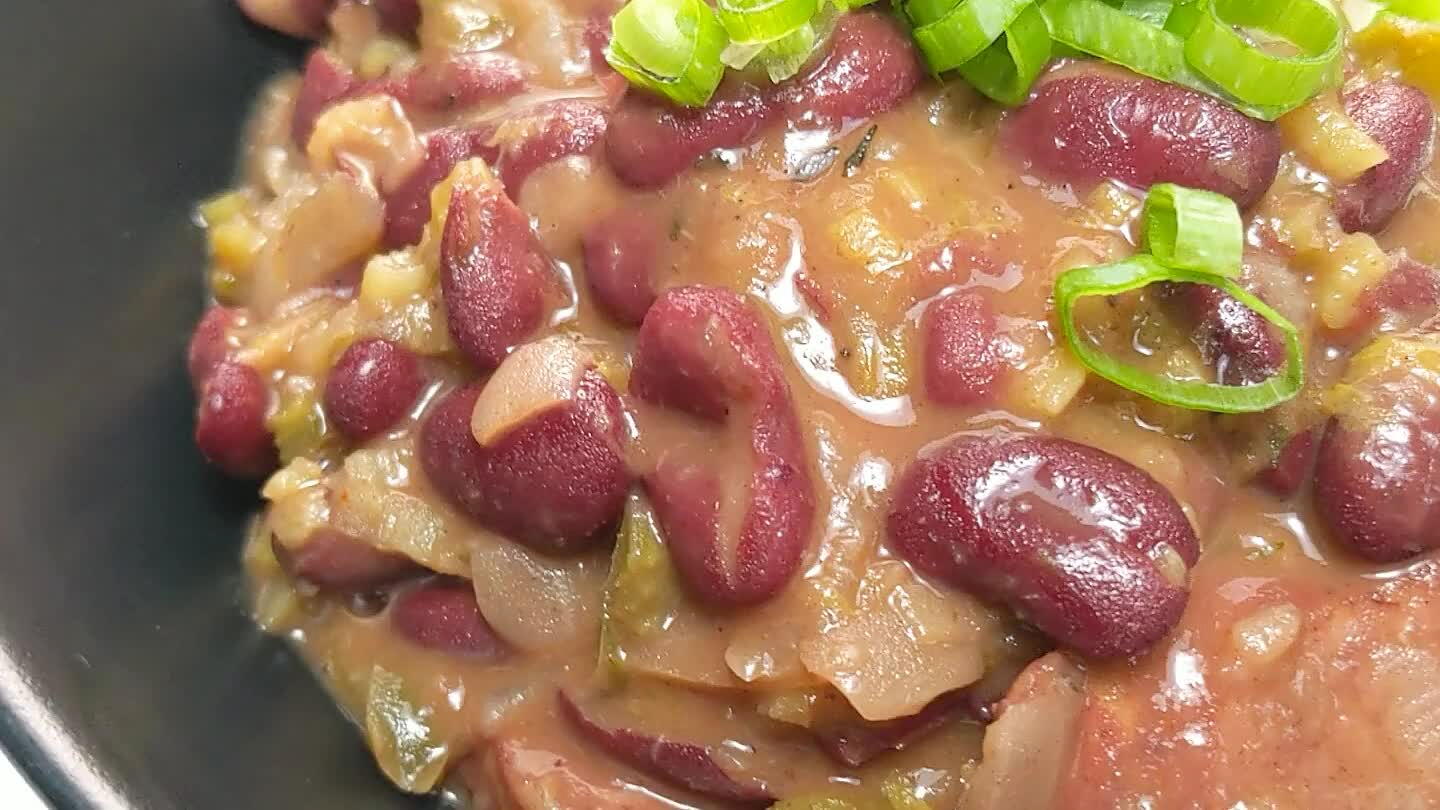 Comments