Shredded Carrots
The julienne attachment on a benriner mandoline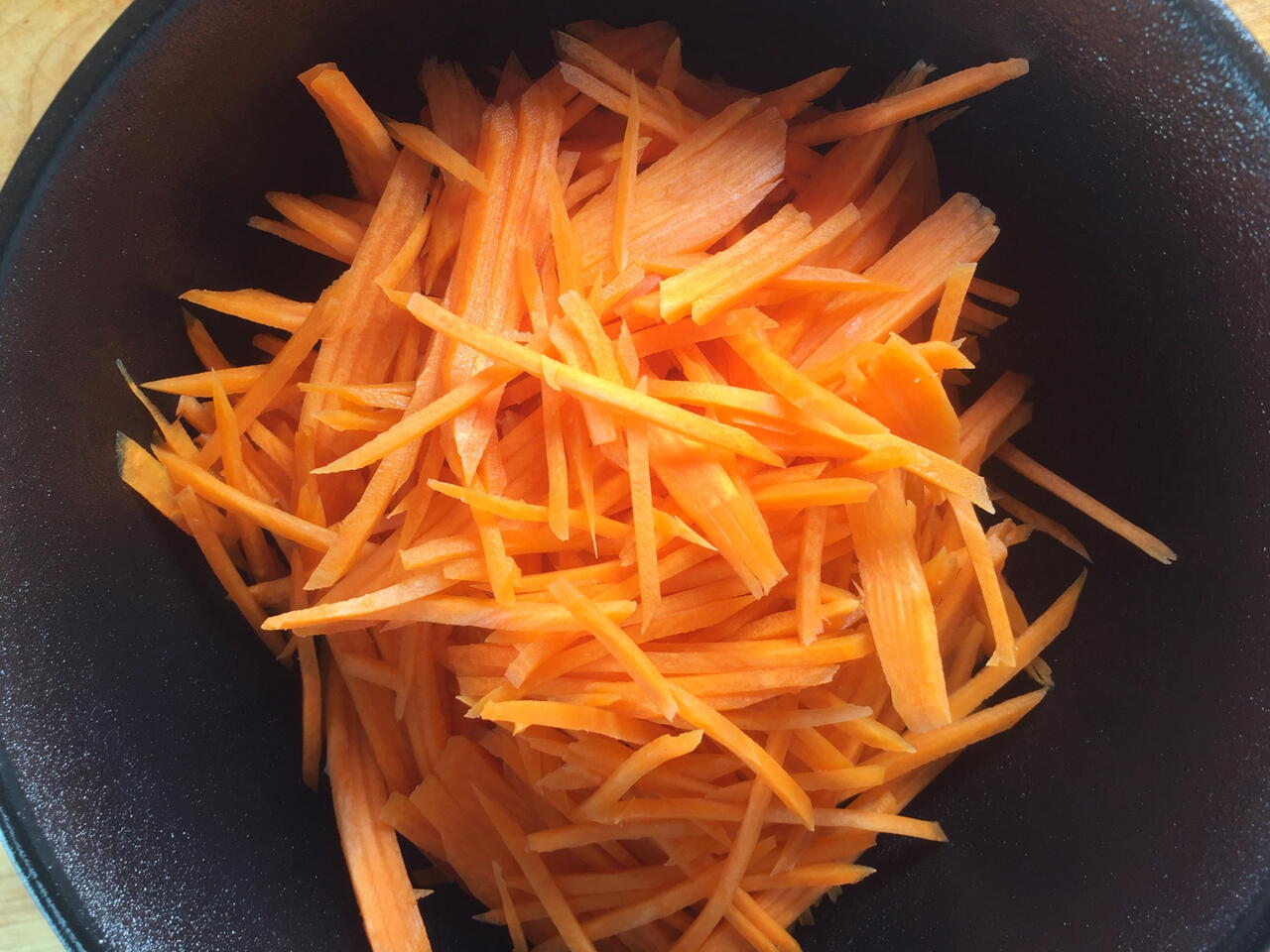 A mandoline is great for quick, consistent slicing. I love the Benriner, personally, it's a great product that's been around for ages. It comes with extra blades for cross-slicing. This is how they work.
What you will need
1 Benriner mandoline with medium julienne attachment
Carrots
How to cook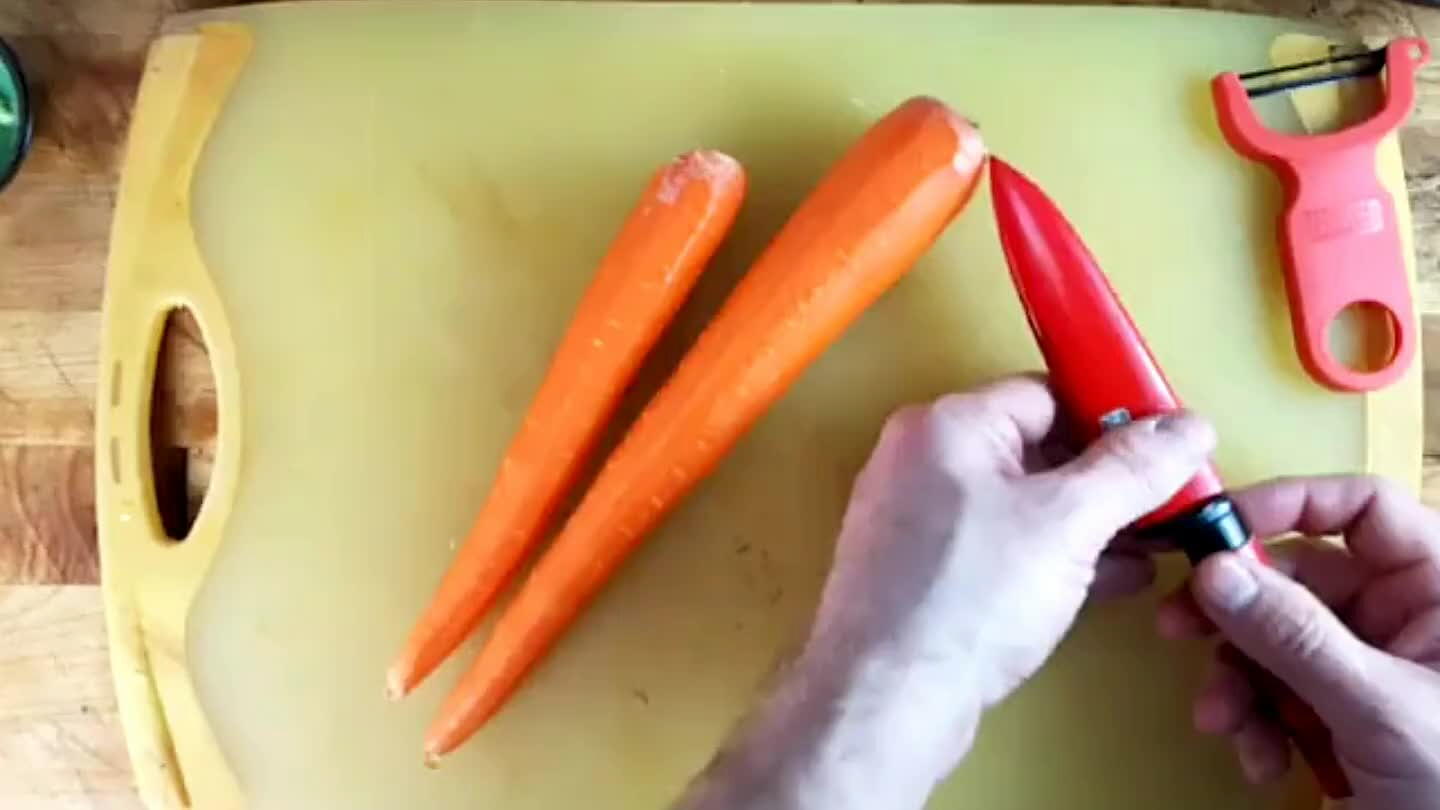 Speaking of tools that I love. The Kuhn Y-Peeler is another winner for me. So fast and comfortable. I'm not being payed by Kuhn or Benriner, btw, I just love these tools.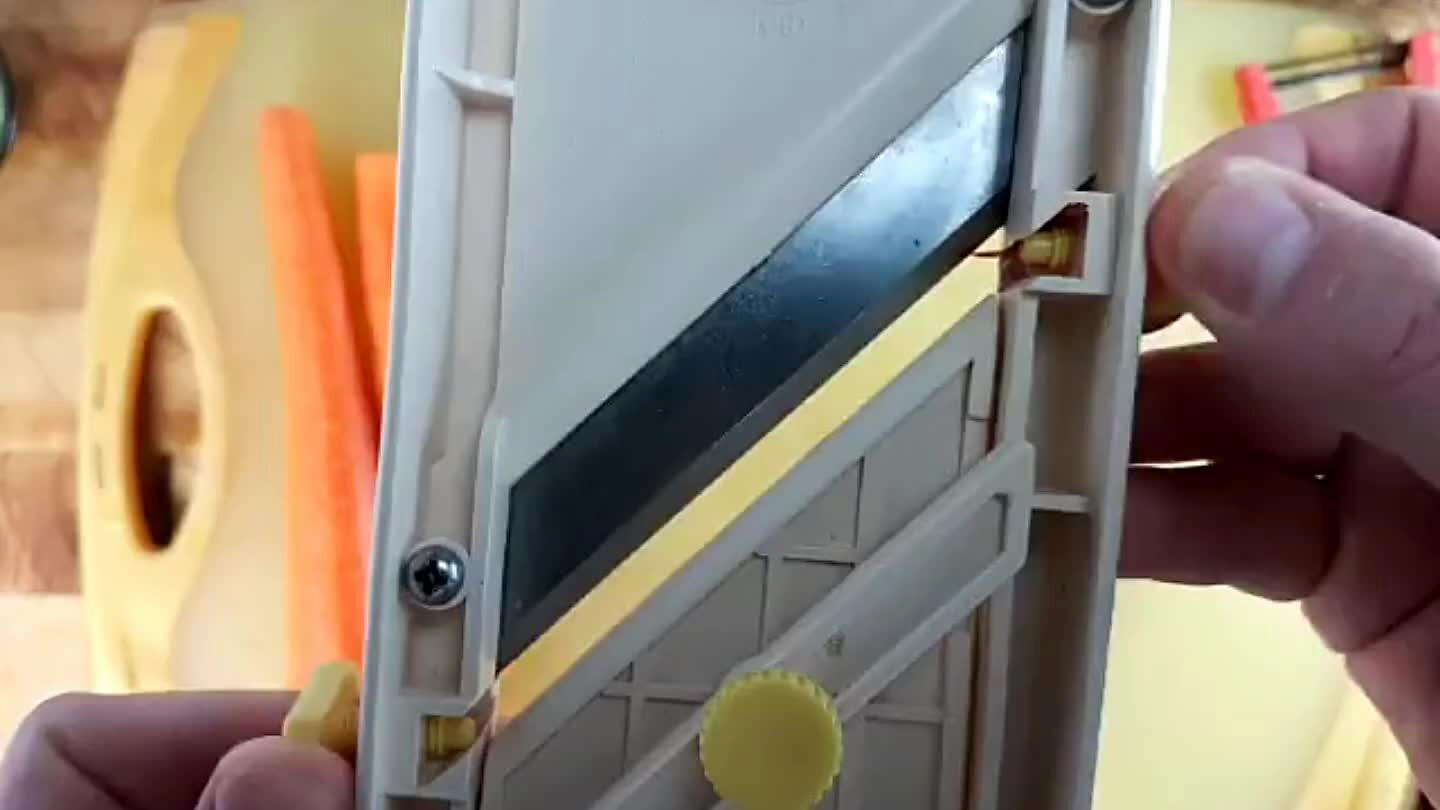 Unscrew the retainer bolts on either side of the mandoline. Then, slip the julienne blade, with the teeth pointed towards the main blade, into the gap left by the retainers. Tighten the retainer bolts back down to clamp the blade in place.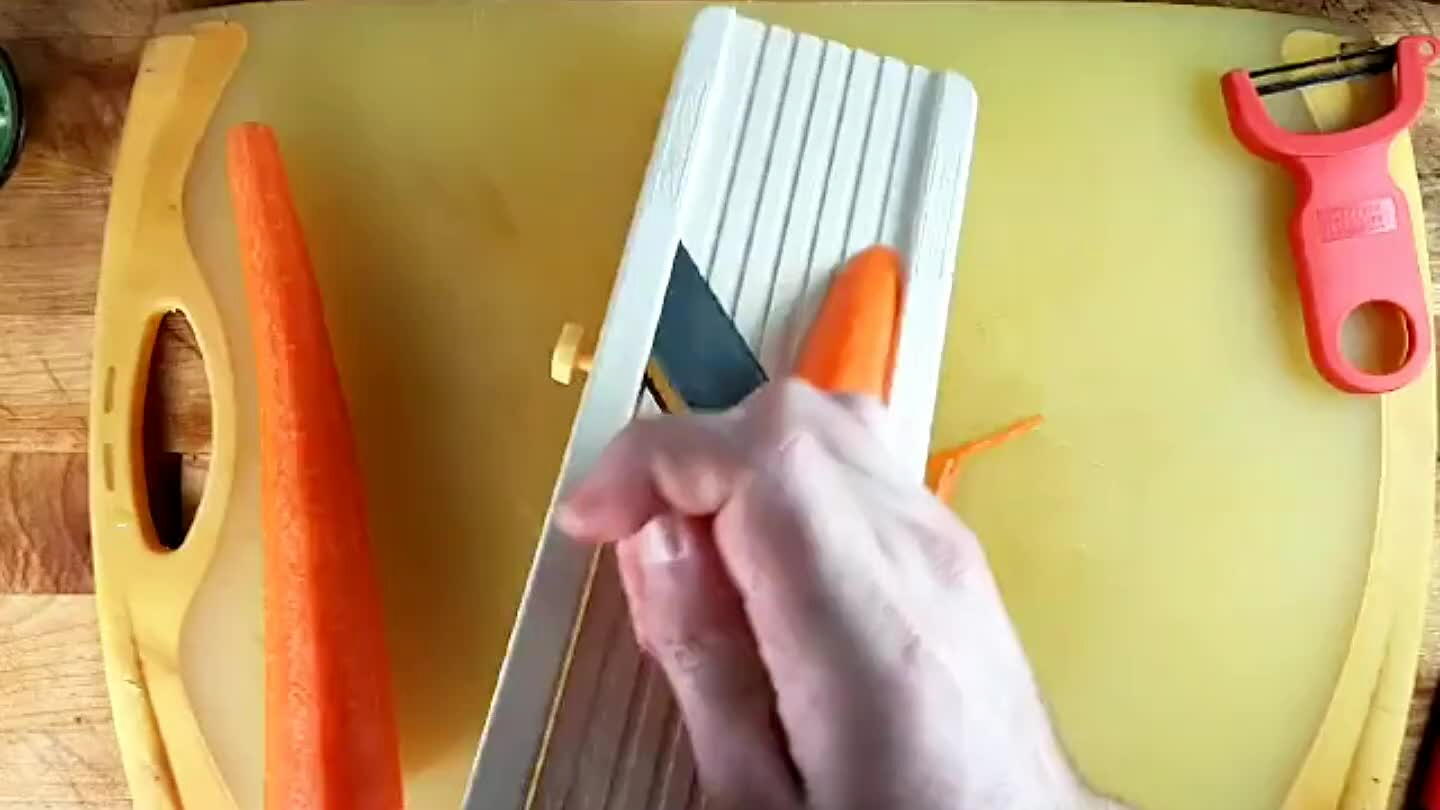 Carefully, slide the carrots through the blade. Carrots are probably the most dangerous thing to slice on a mandoline. Make sure your hands are nowhere near the blade.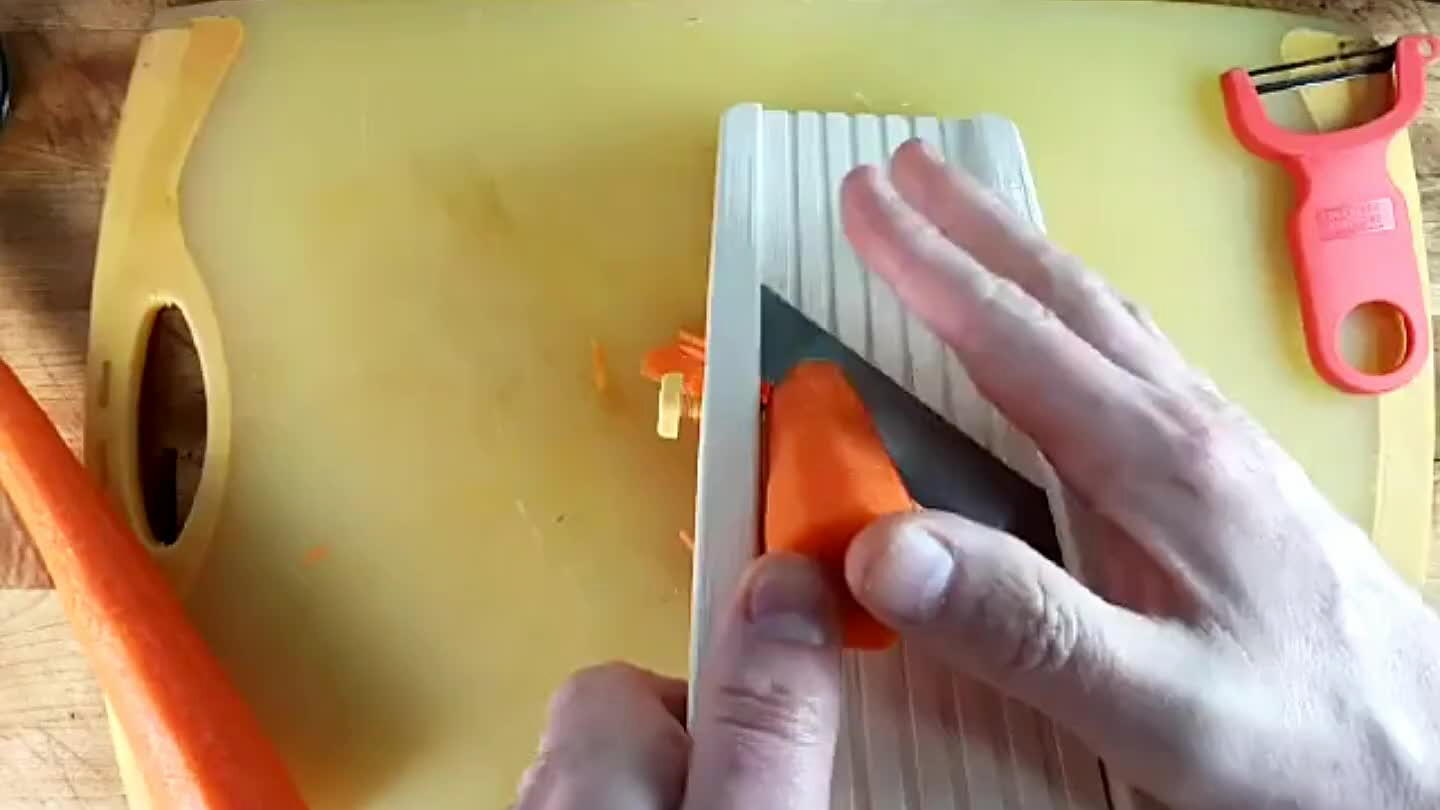 See how I'm using my palms to grip the slicer as I press the carrot through with my thumbs. This ensures that if the carrot slips, my hands are braced, and I won't end up sending my thumbs or palms into the blade.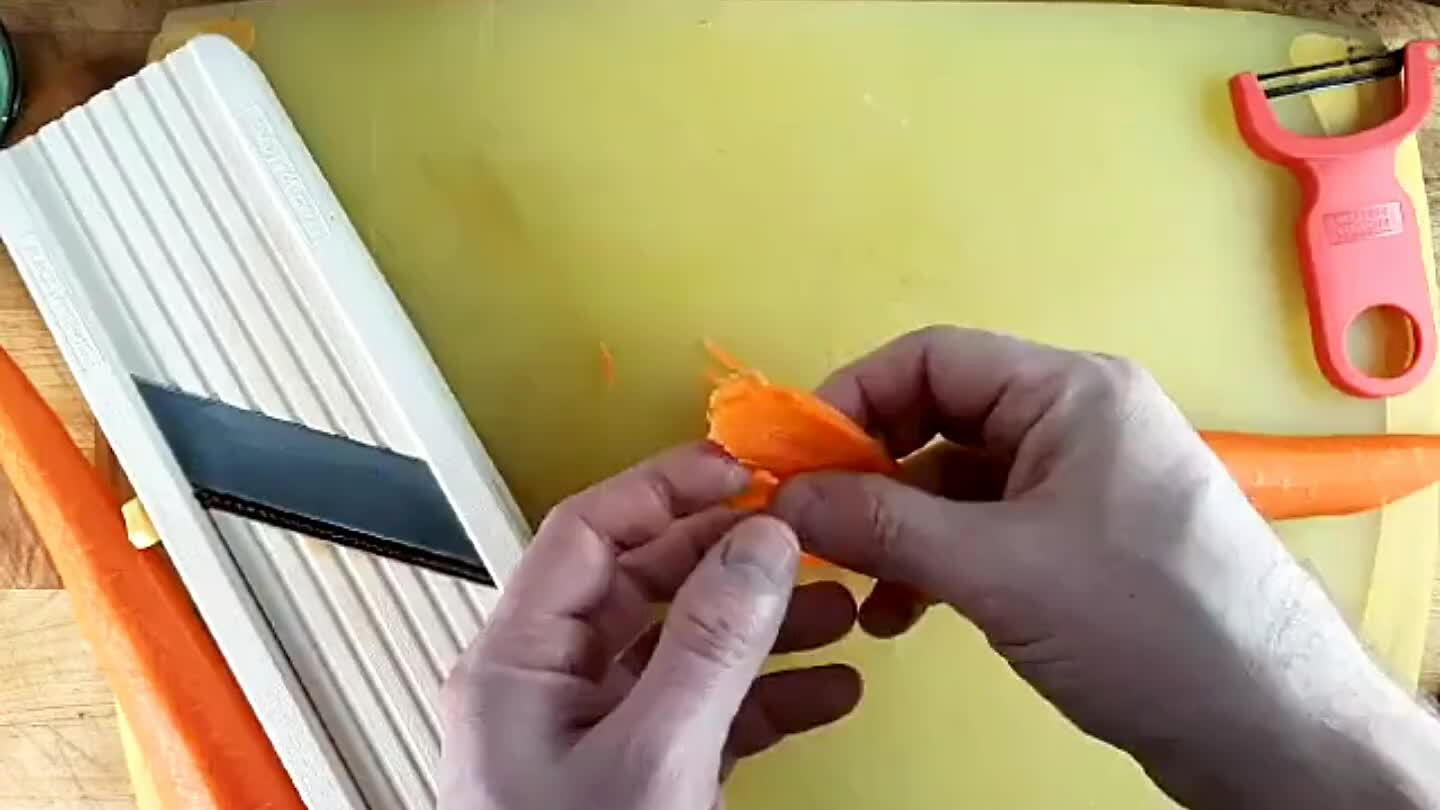 Check out those little matchsticks. It's pretty much impossible to slice carrots so evenly without this tool.