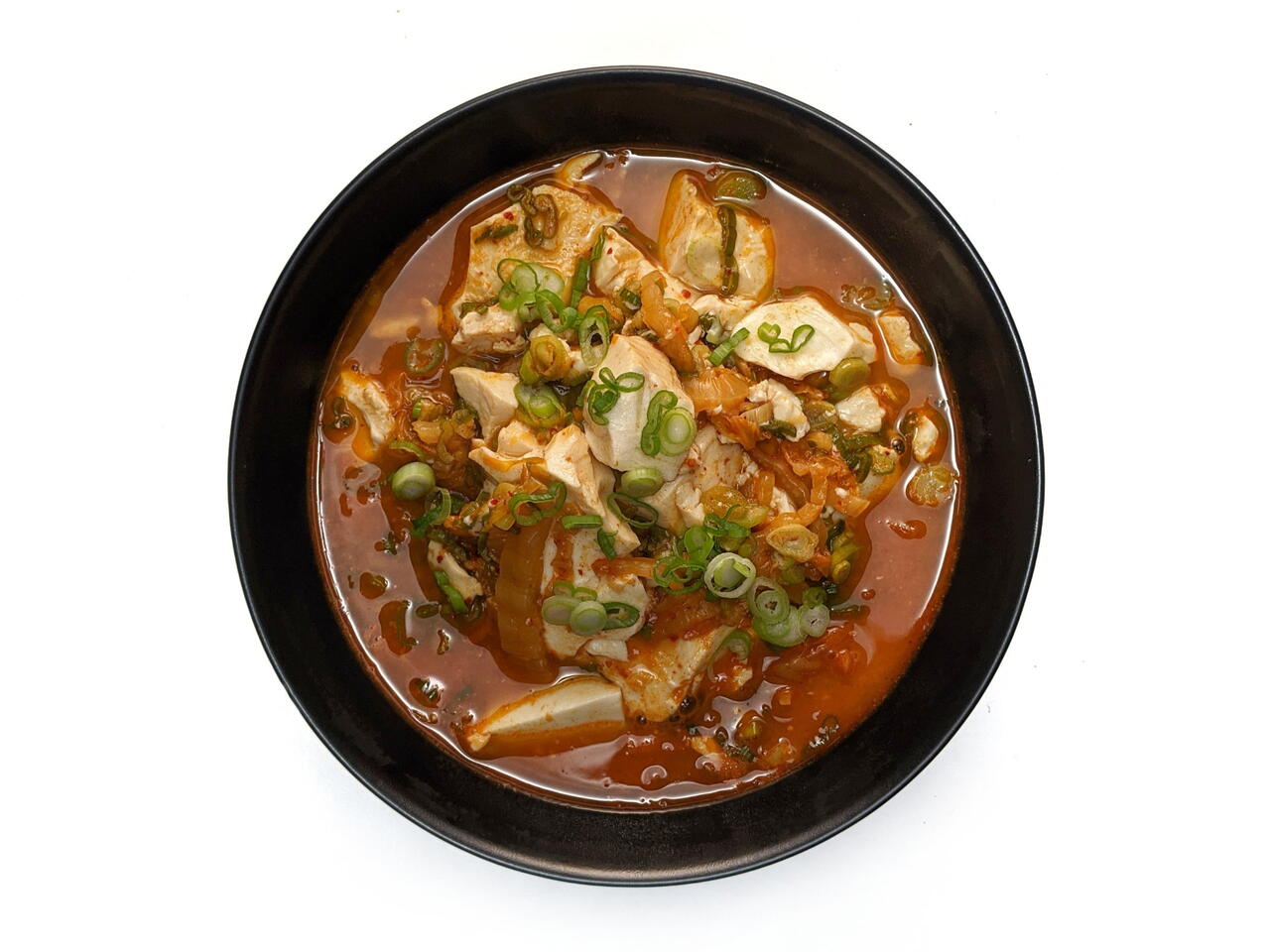 4 portions
15m
I love the combination here of a tart, spicy broth and mellow, soft tofu. This dish is so easy to make and it's a welcome change to the typical weeknight meal.
What you will need
4 cloves Garlic
1 cup Kimchi
1 bunch Scallions
1 Tbsp Sesame Oil
1 Tbsp Gochujang
1 Tbsp Vegetable Bouillon
2 cups Water
1 lb Silken Tofu
(Nutritional facts 36 calories, 2.2 g fat, 2.4 g carbohydrates, 2.18 g protein, 0 mg cholesterol, 360 mg sodium)
How to cook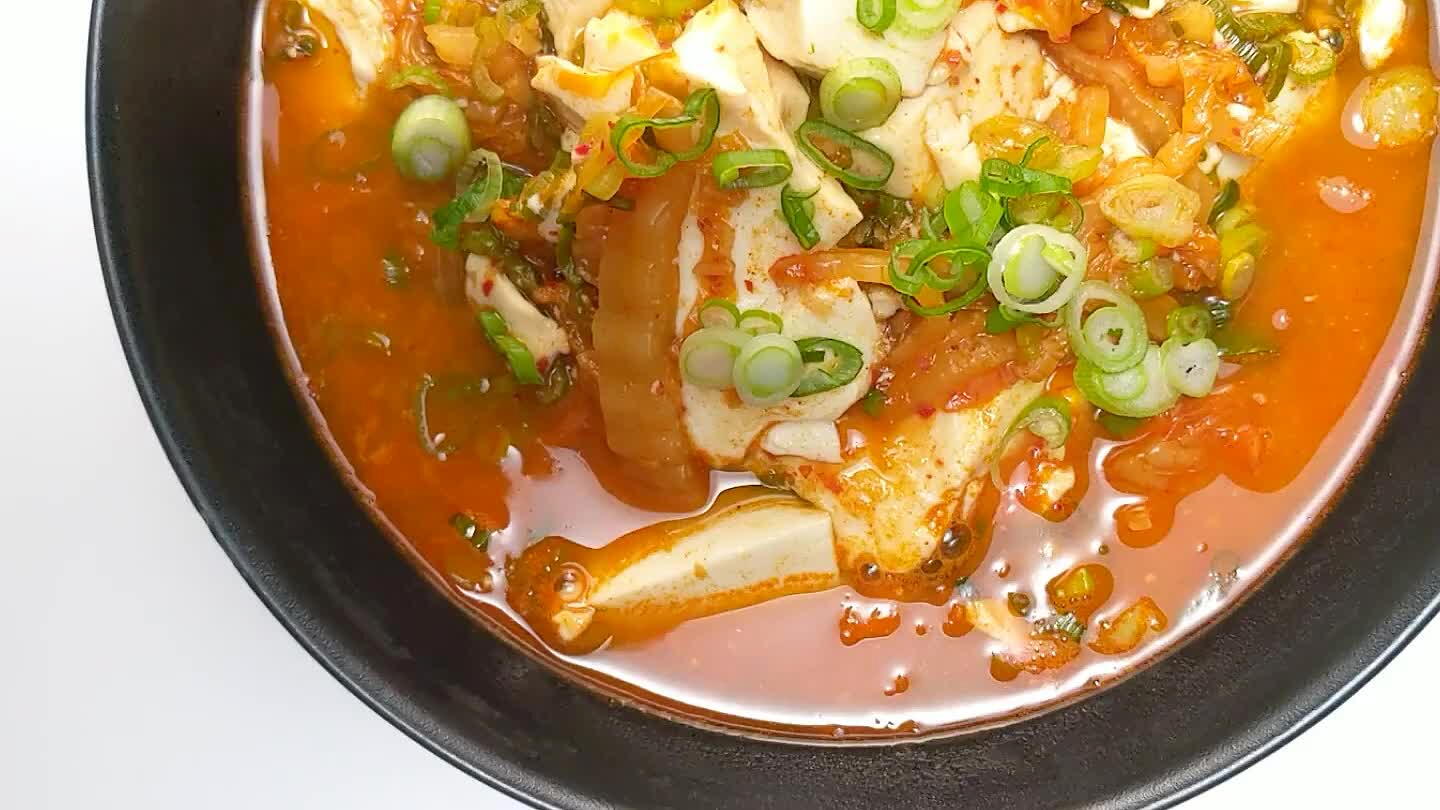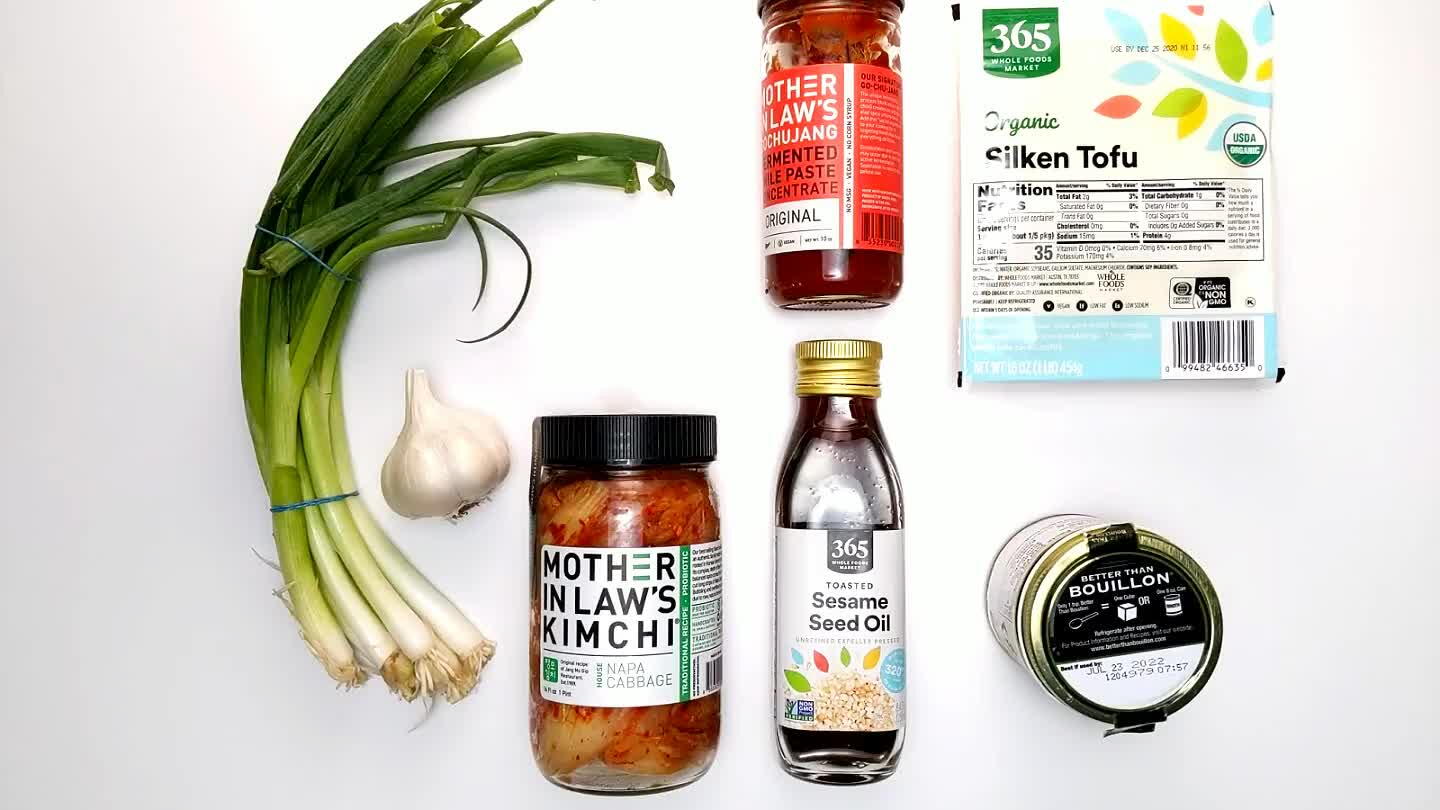 Peel garlic cloves and chop or grate to a fine paste.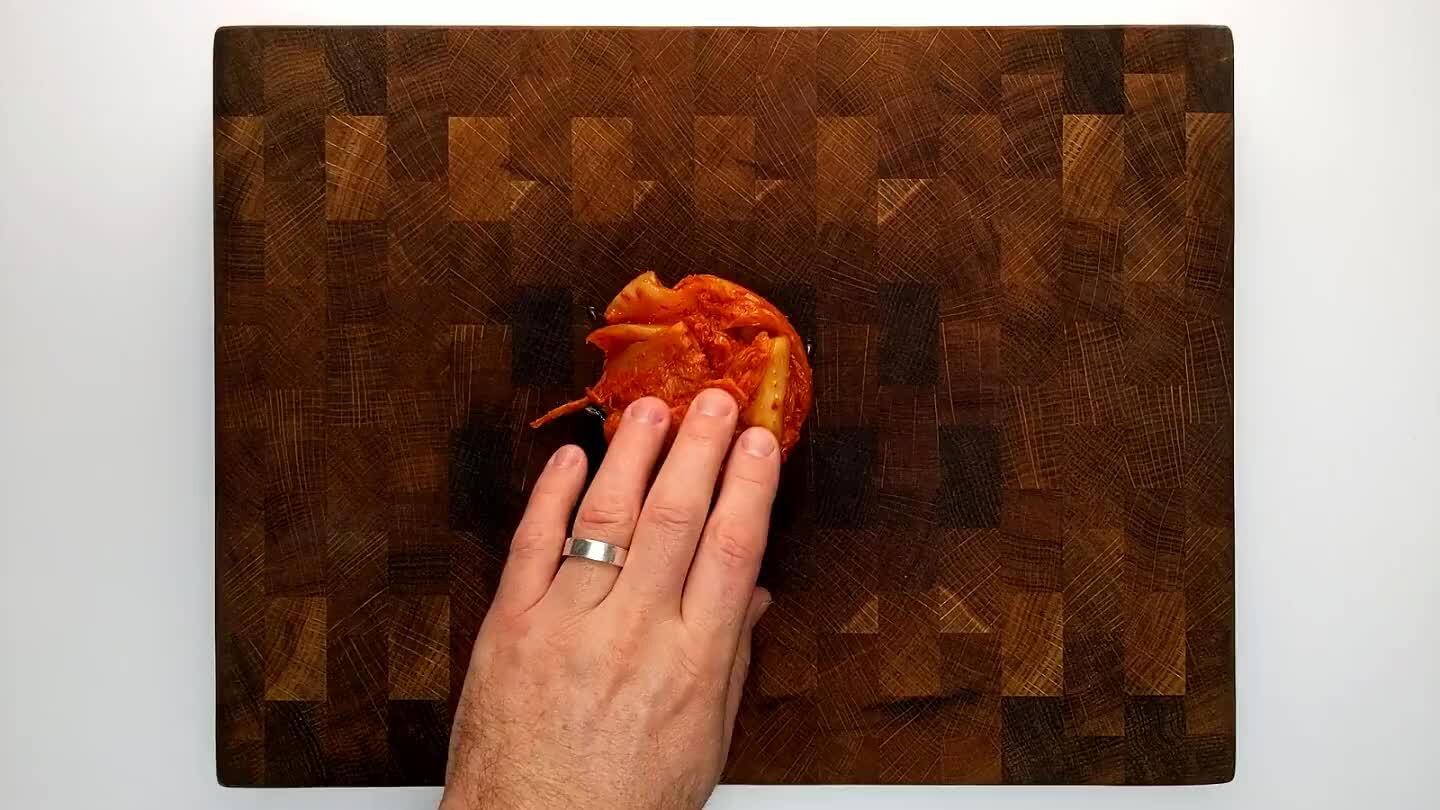 Bunch up the kimchi and slice it into thin strips.
Wash the scallions and slice thin.
Heat some sesame oil in a saucepan over medium heat.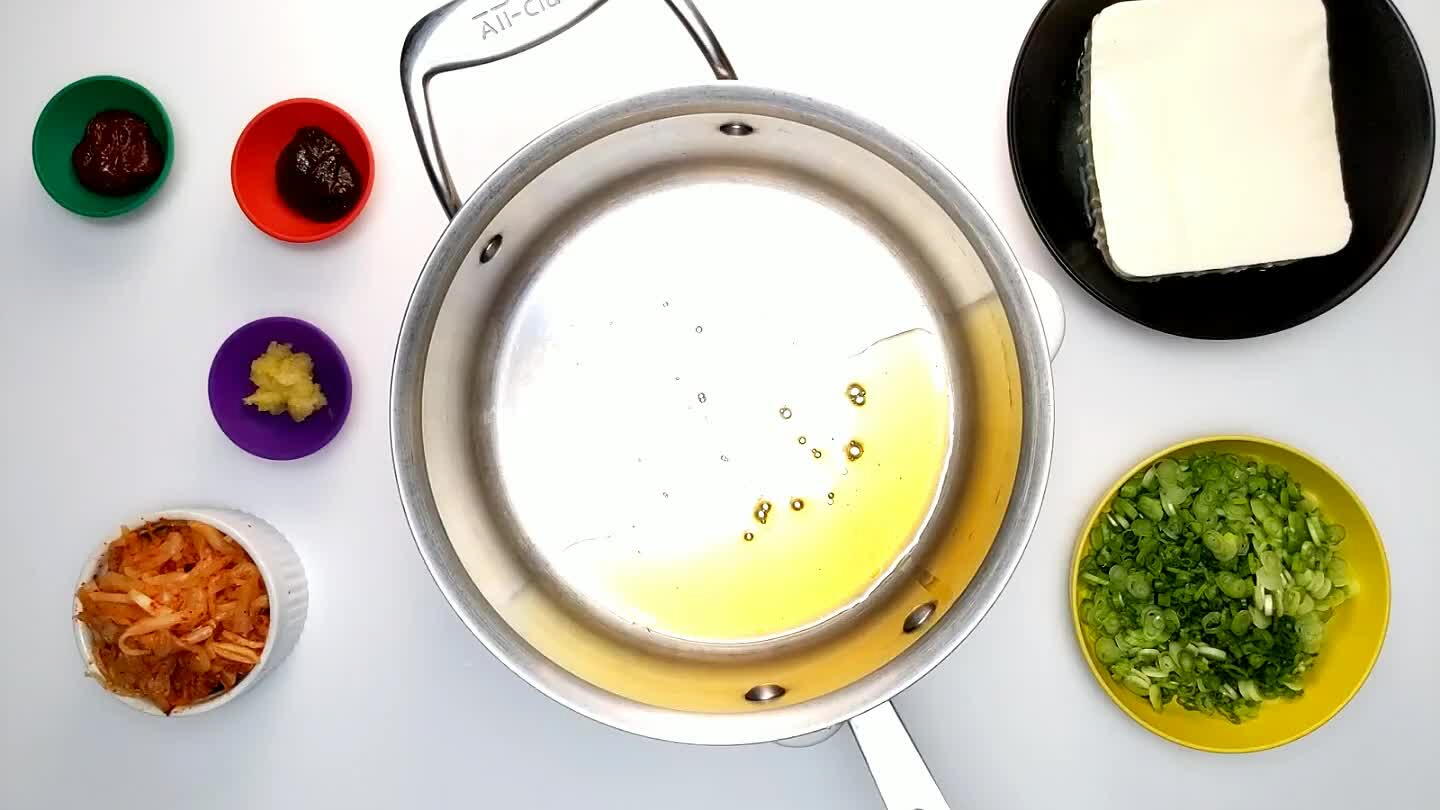 Stir in the crushed garlic and toast briefly, just until the aroma hits your nose.
Stir in the sliced kimchi.
Stir in the gochujang.
Stir in the vegetable bouillon.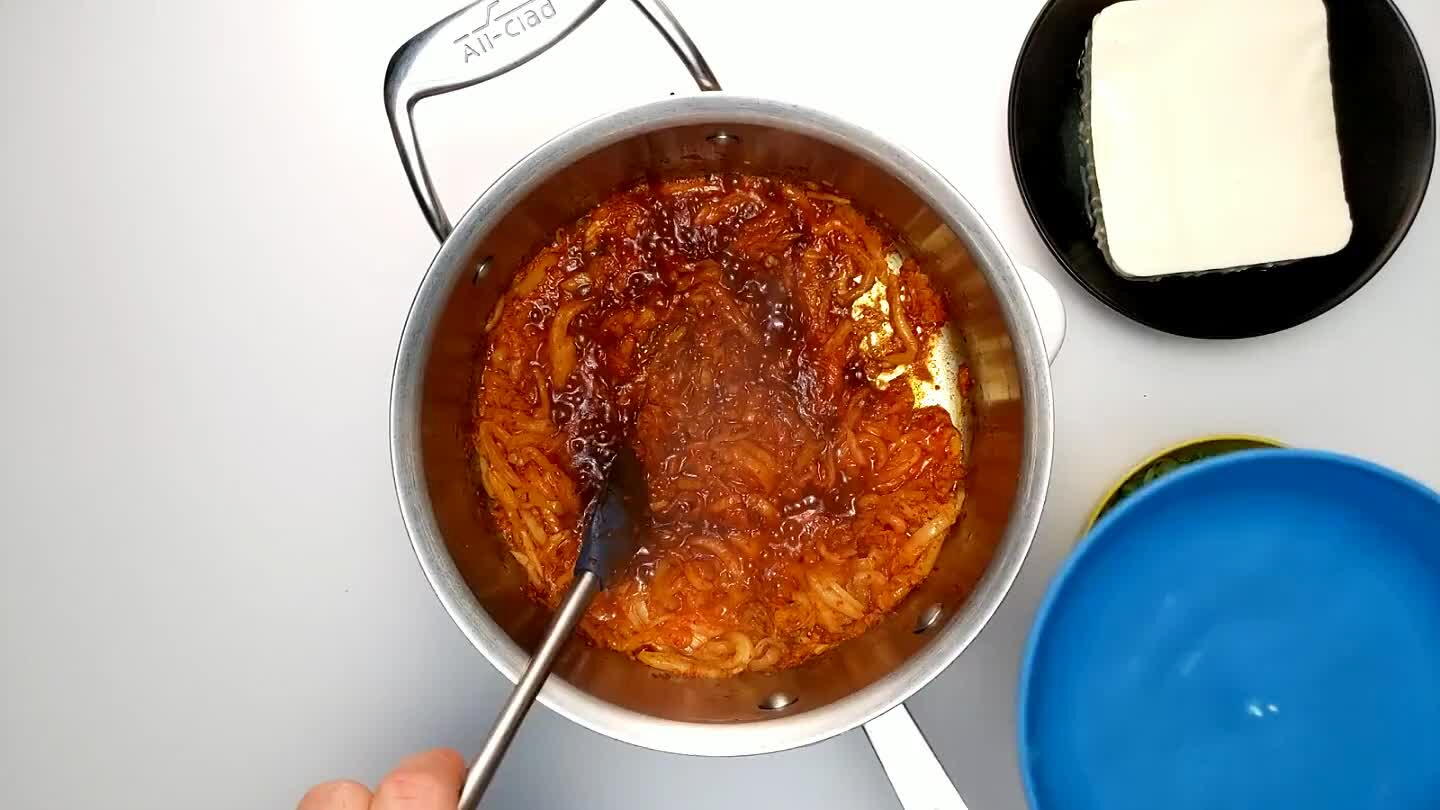 Stir in the water. Bring the pot to a simmer.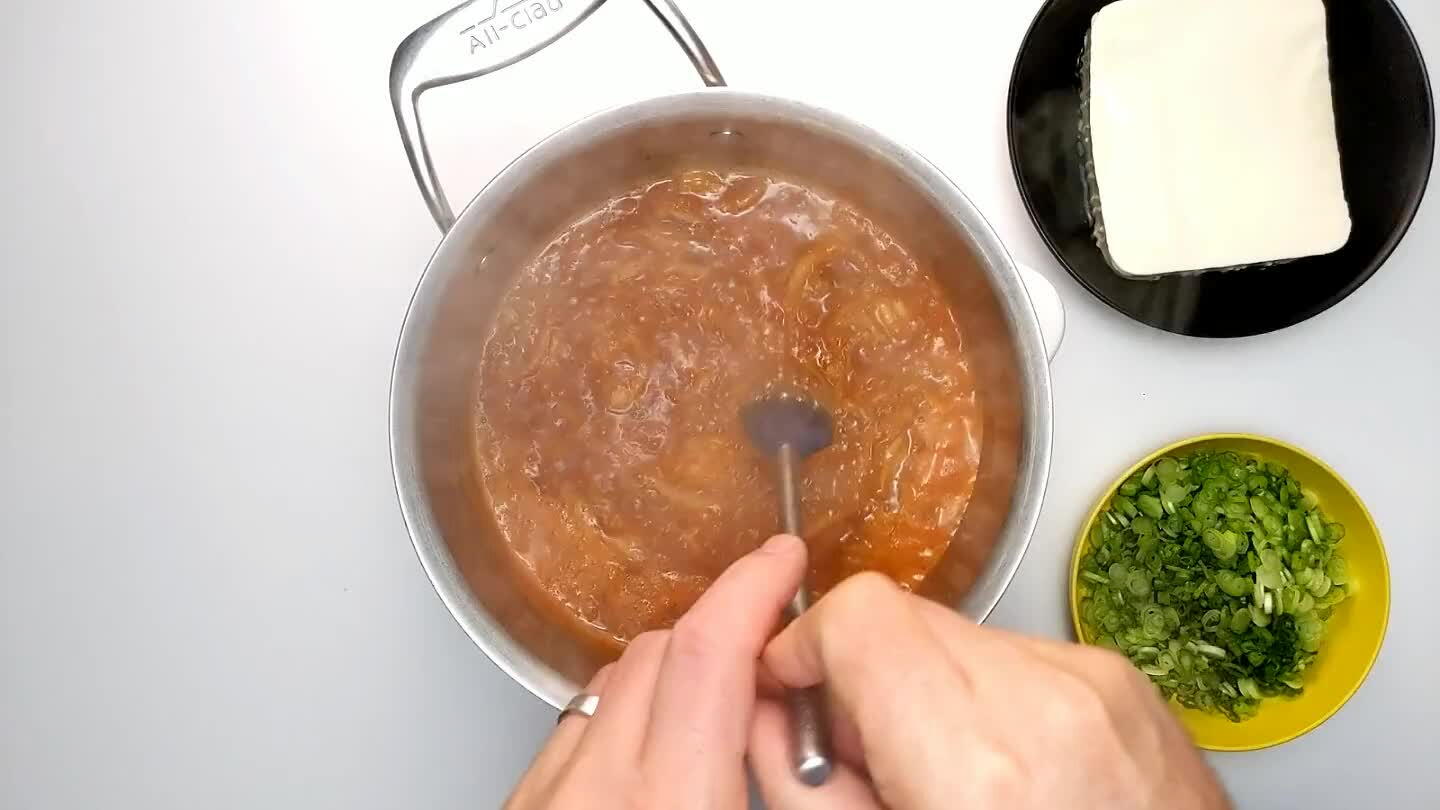 Add the silken tofu. I like to add the tofu whole and let it break apart naturally as the pot is stirred. Simmer until the tofu is heated through and the sauce is reduced slightly. Adjust seasoning if necessary. The broth is key here, so put a little extra attention into balancing the flavor.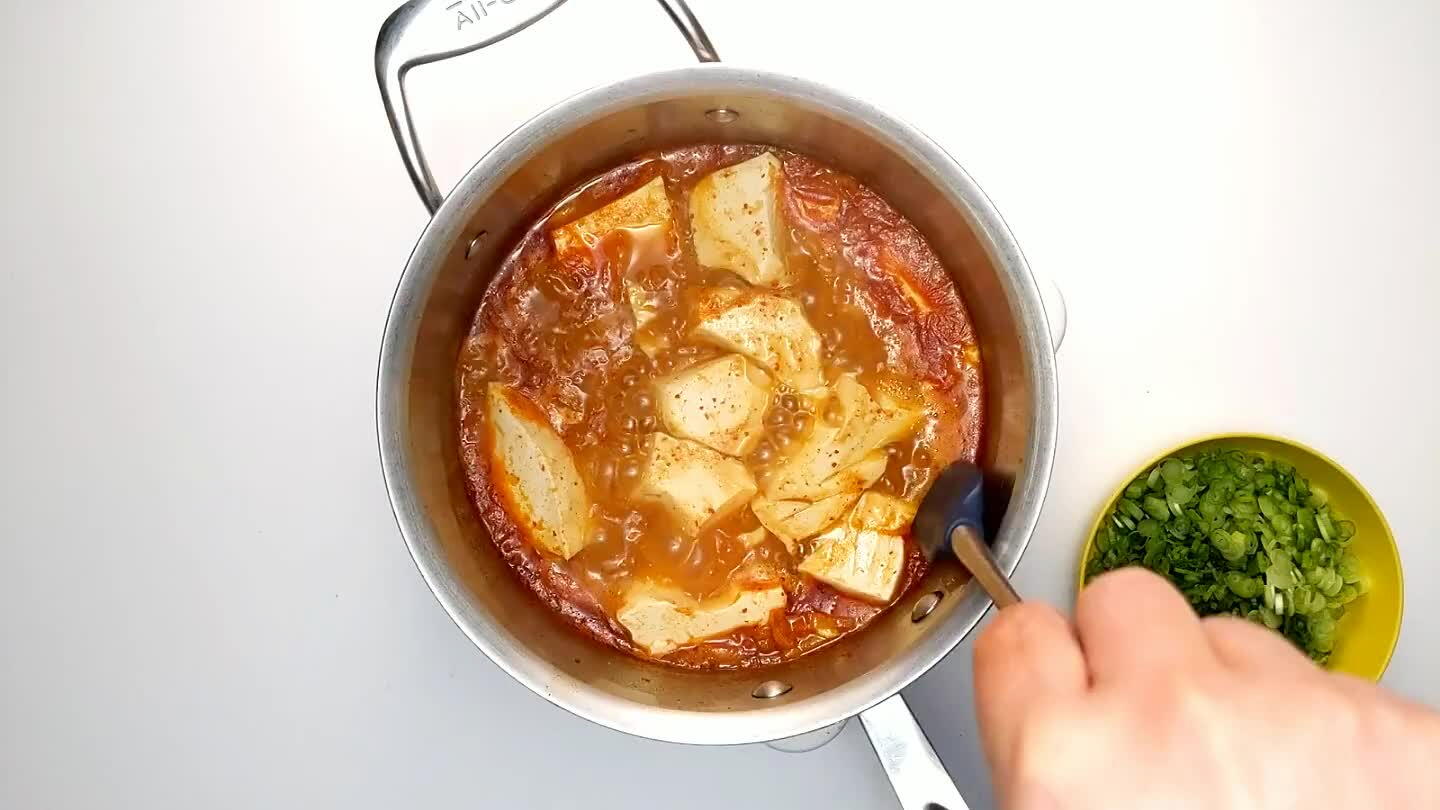 Serve with sliced scallions.