4 portions
50m
Roasting a full rack is easily among the best lamb preparations available. There's very little effort involved and the results are amazing.
What you will need
1 sprig Fresh Thyme
1 sprig Rosemary
2 cloves Garlic
2 Tbsp Olive Oil
2 lb Rack of Lamb
Mint Jelly, optional
(Nutritional facts 245 calories, 19.03 g fat, 1.09 g carbohydrates, 17.4 g protein, 63 mg cholesterol, 91 mg sodium)
How to cook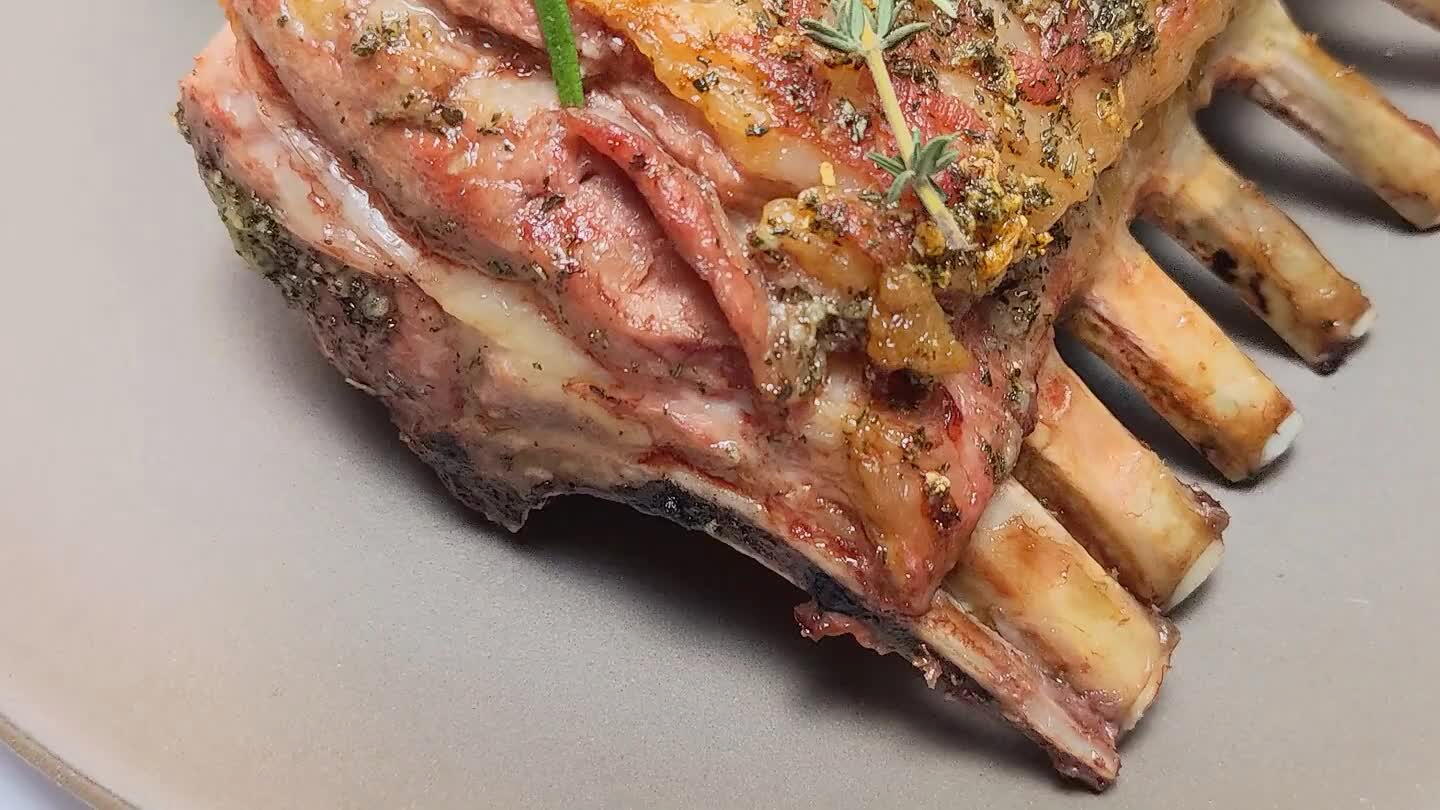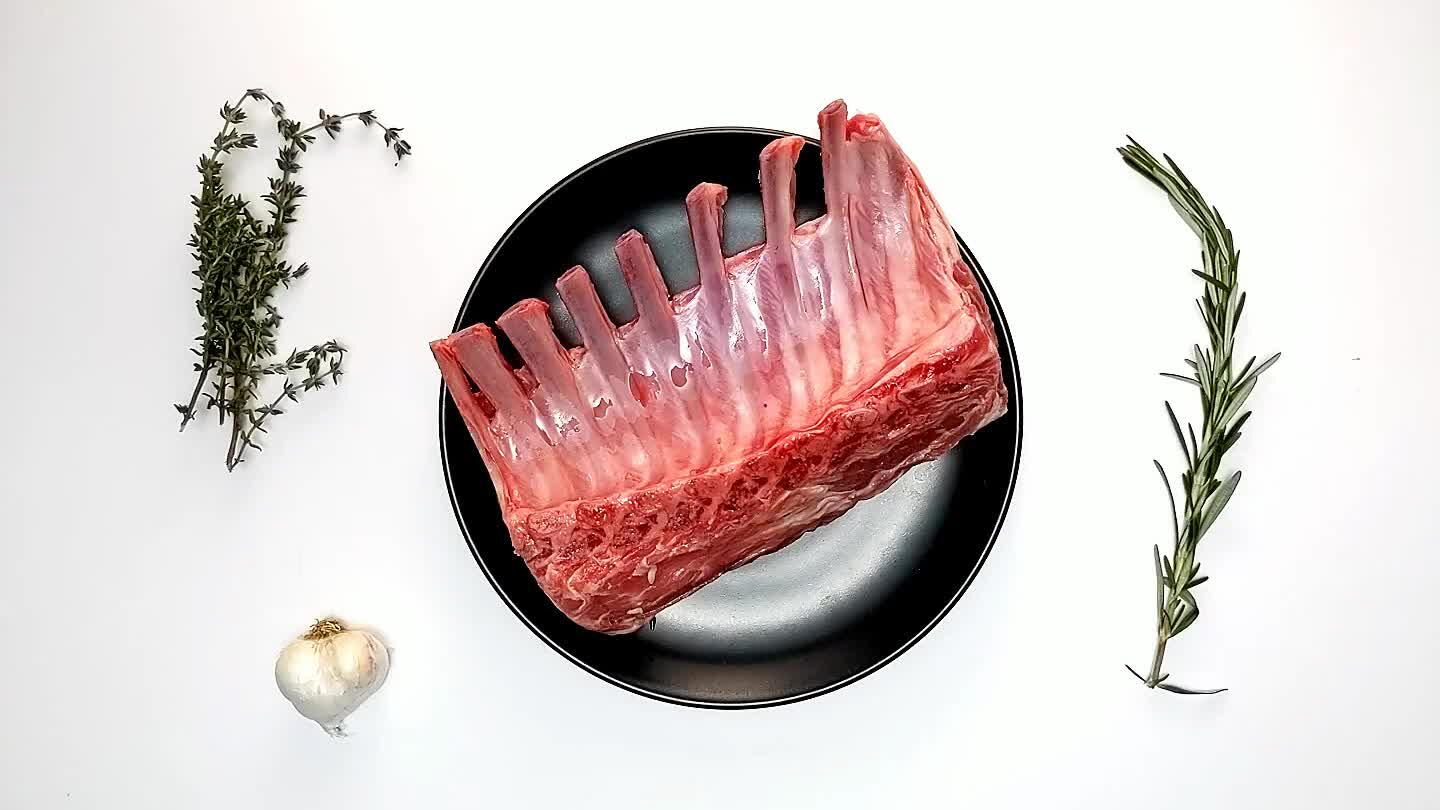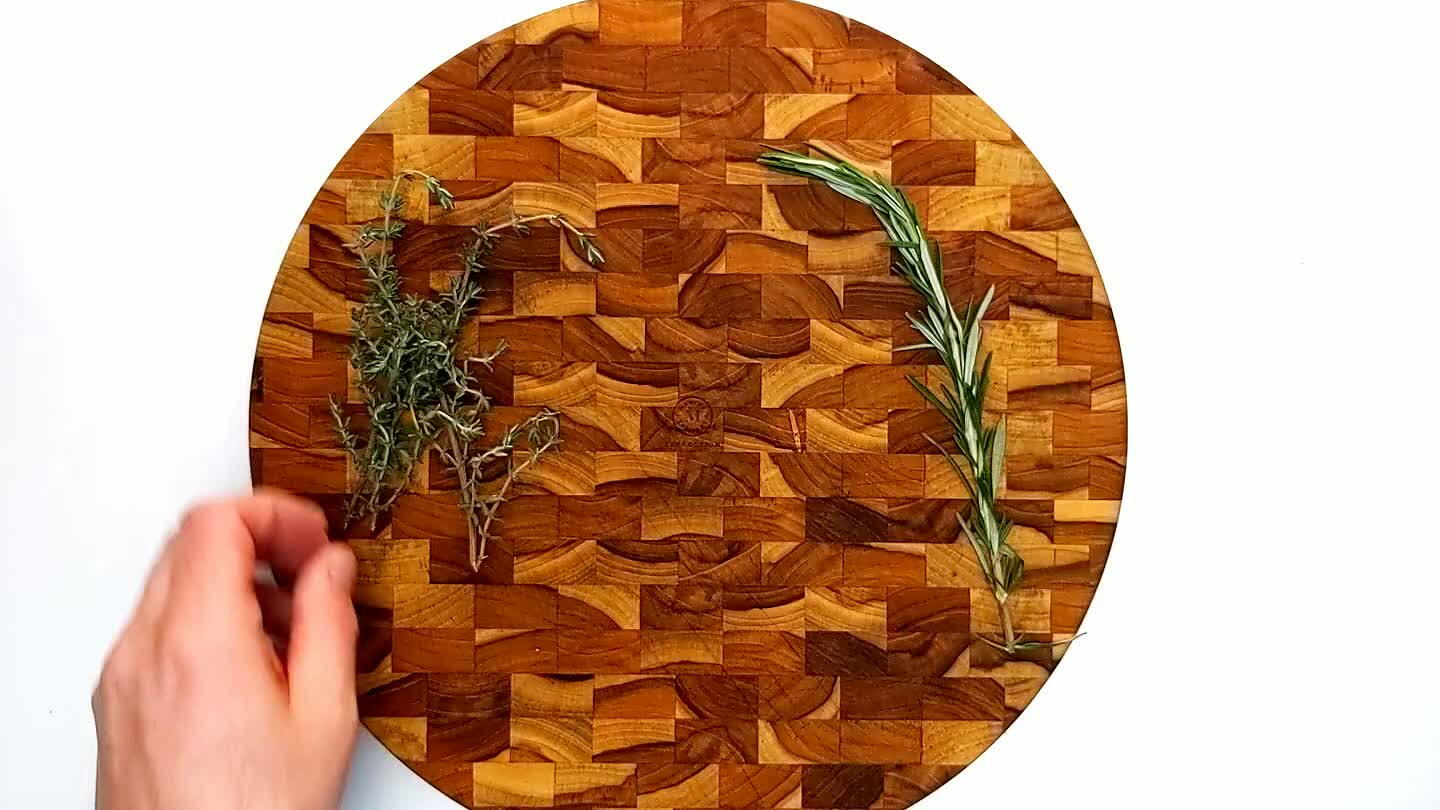 Pick the rosemary and thyme. Bunch up the leaves and chop finely.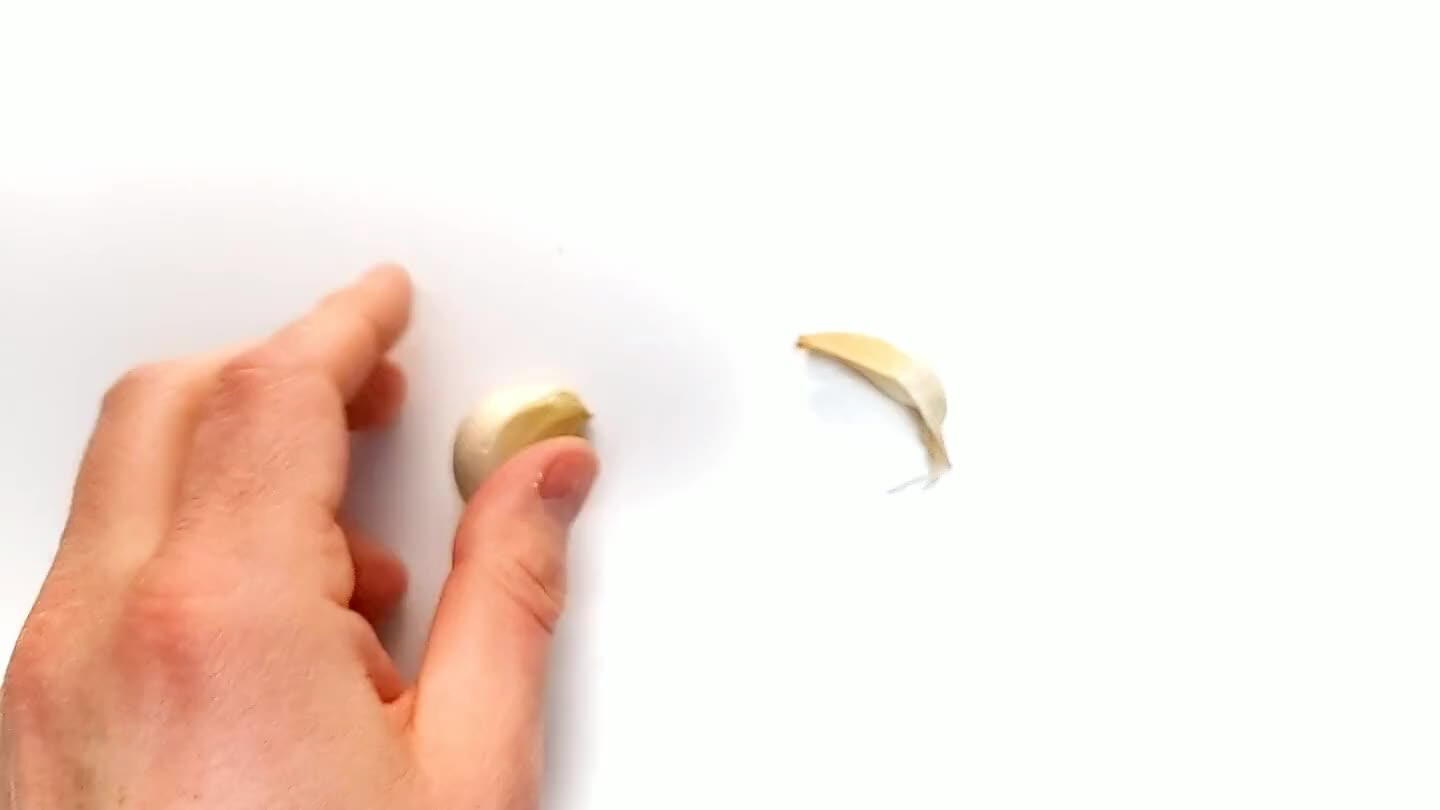 Peel garlic cloves and chop or grate to a fine paste.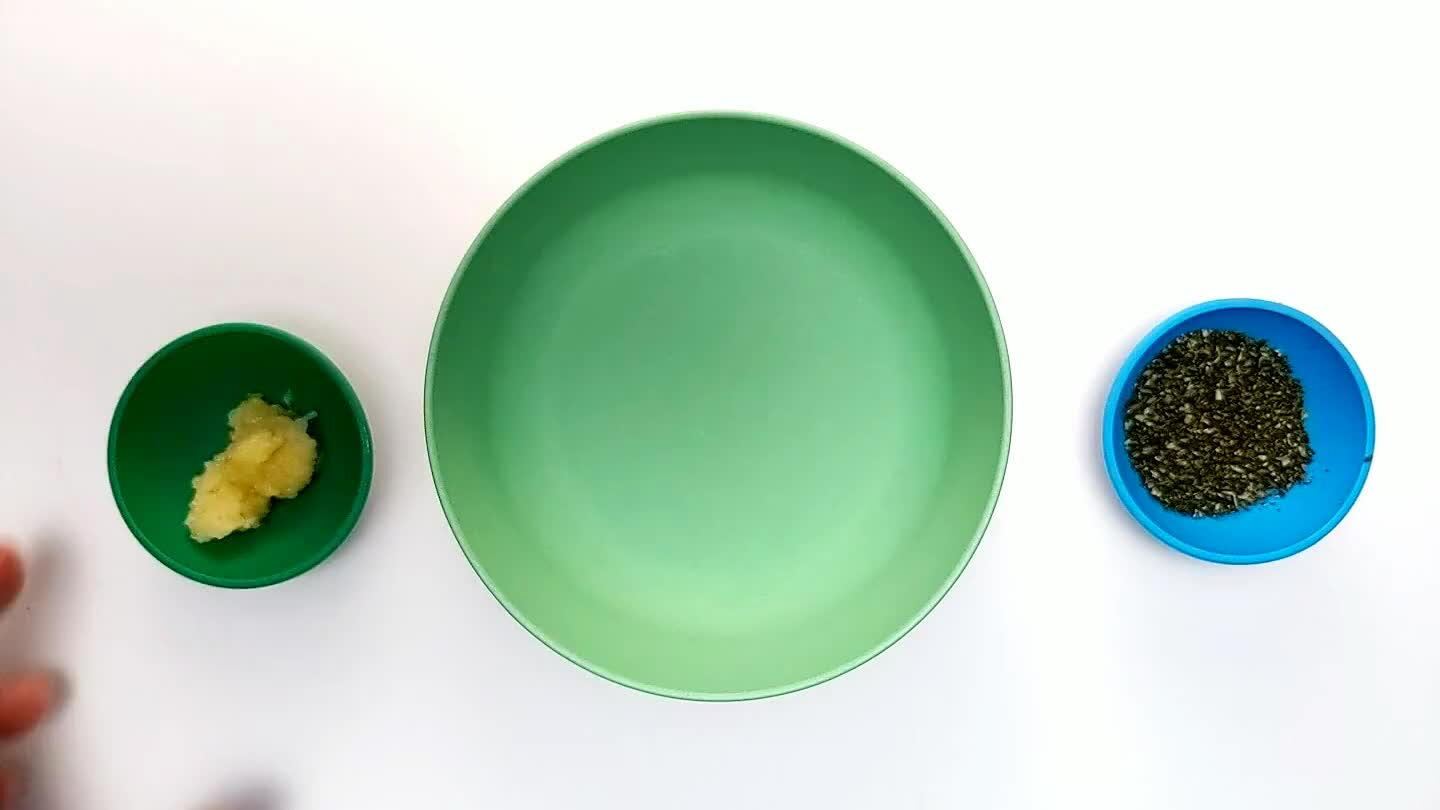 Place the crushed garlic in a small mixing bowl.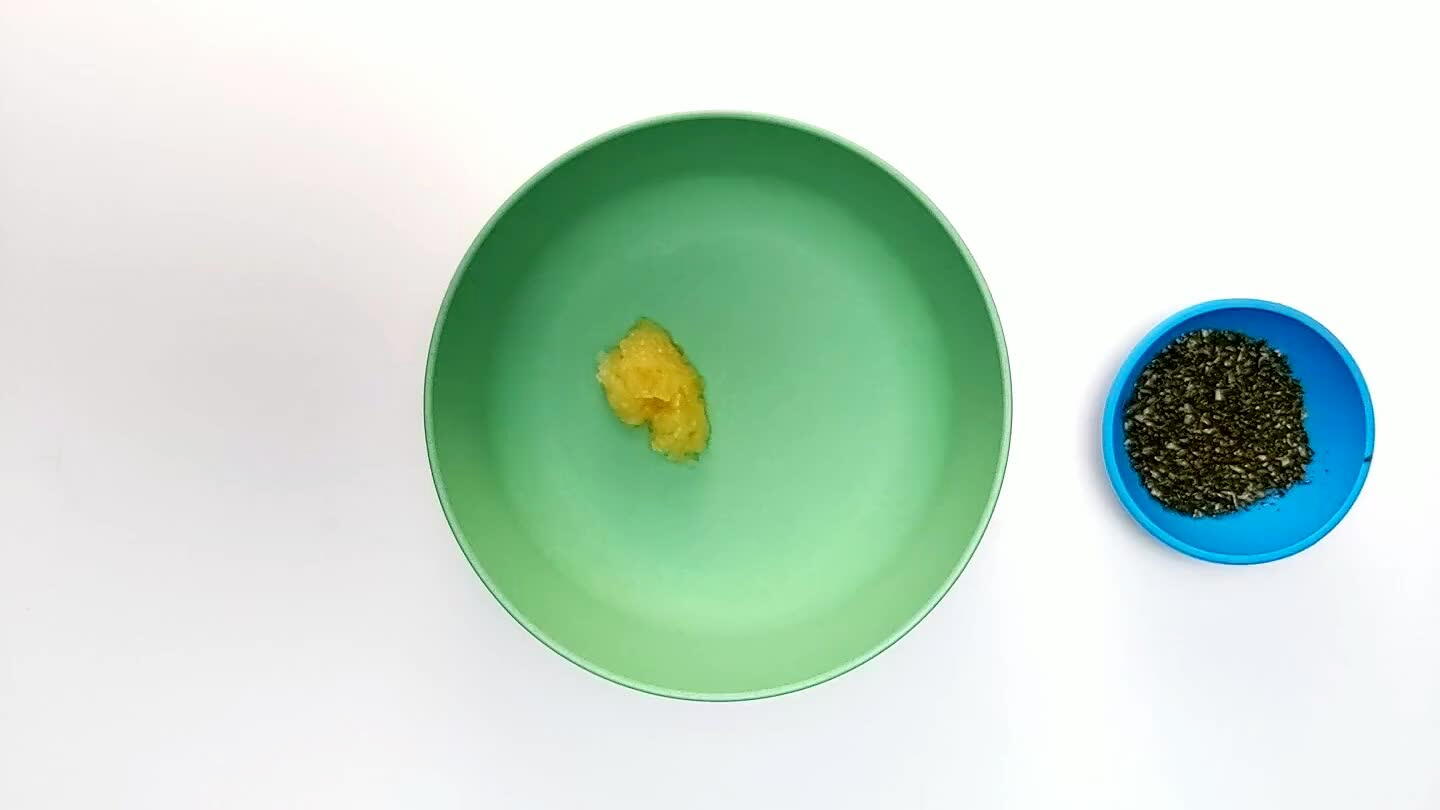 Add the chopped herbs.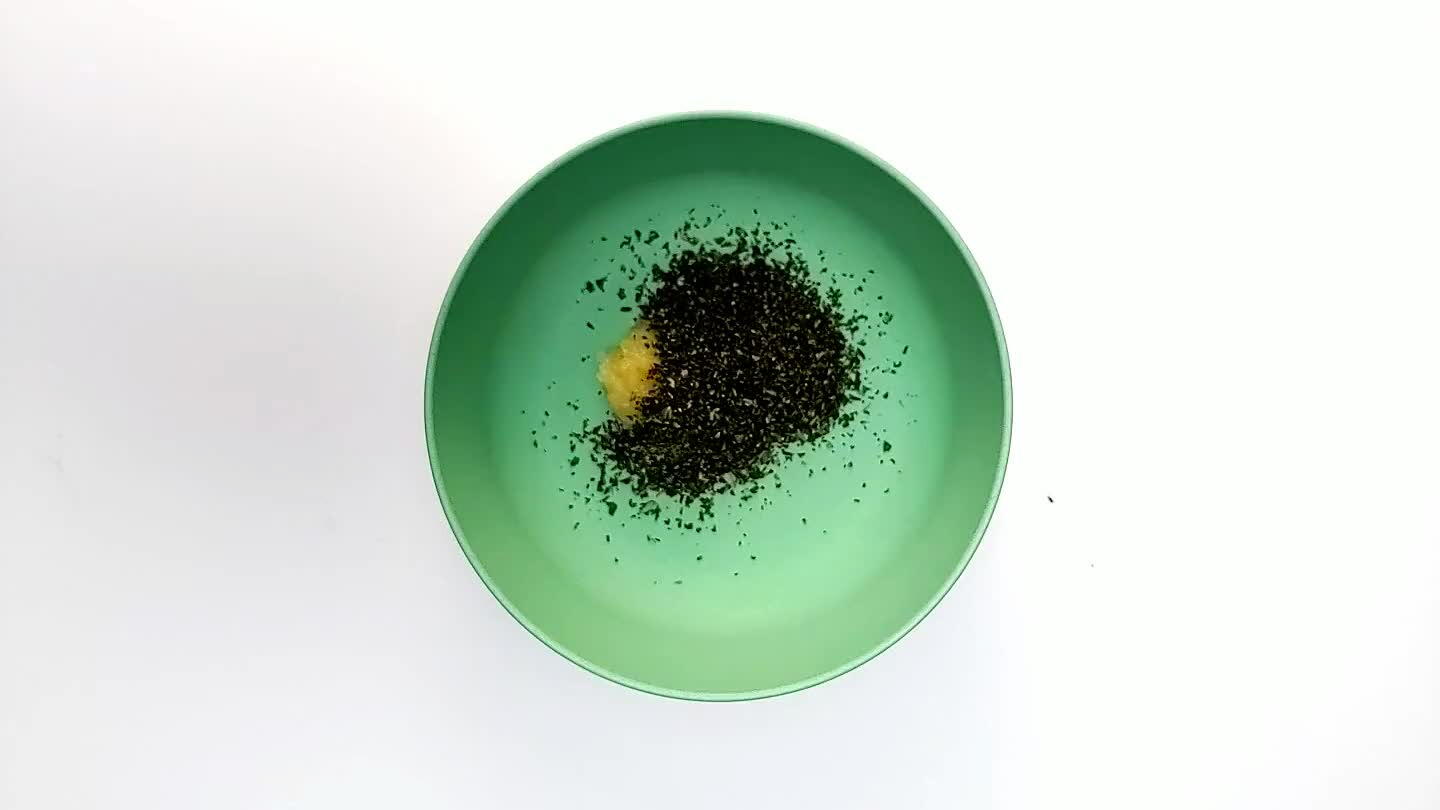 Add the olive oil.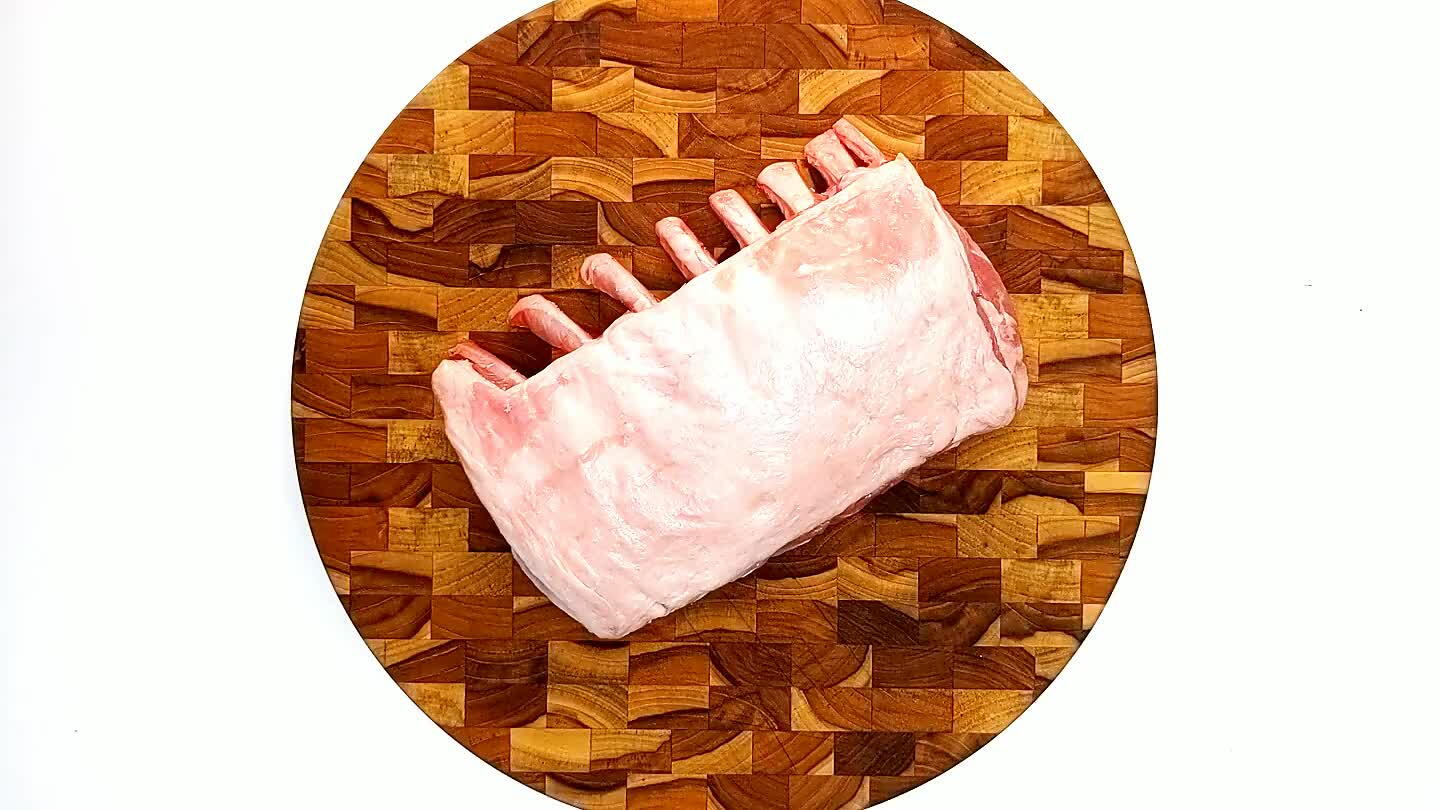 Set your rack of lamb on a cutting board with the fatty side facing up. With a sharp knife, gently slice a hatch pattern in the surface of the fat, without cutting all the way through the fat.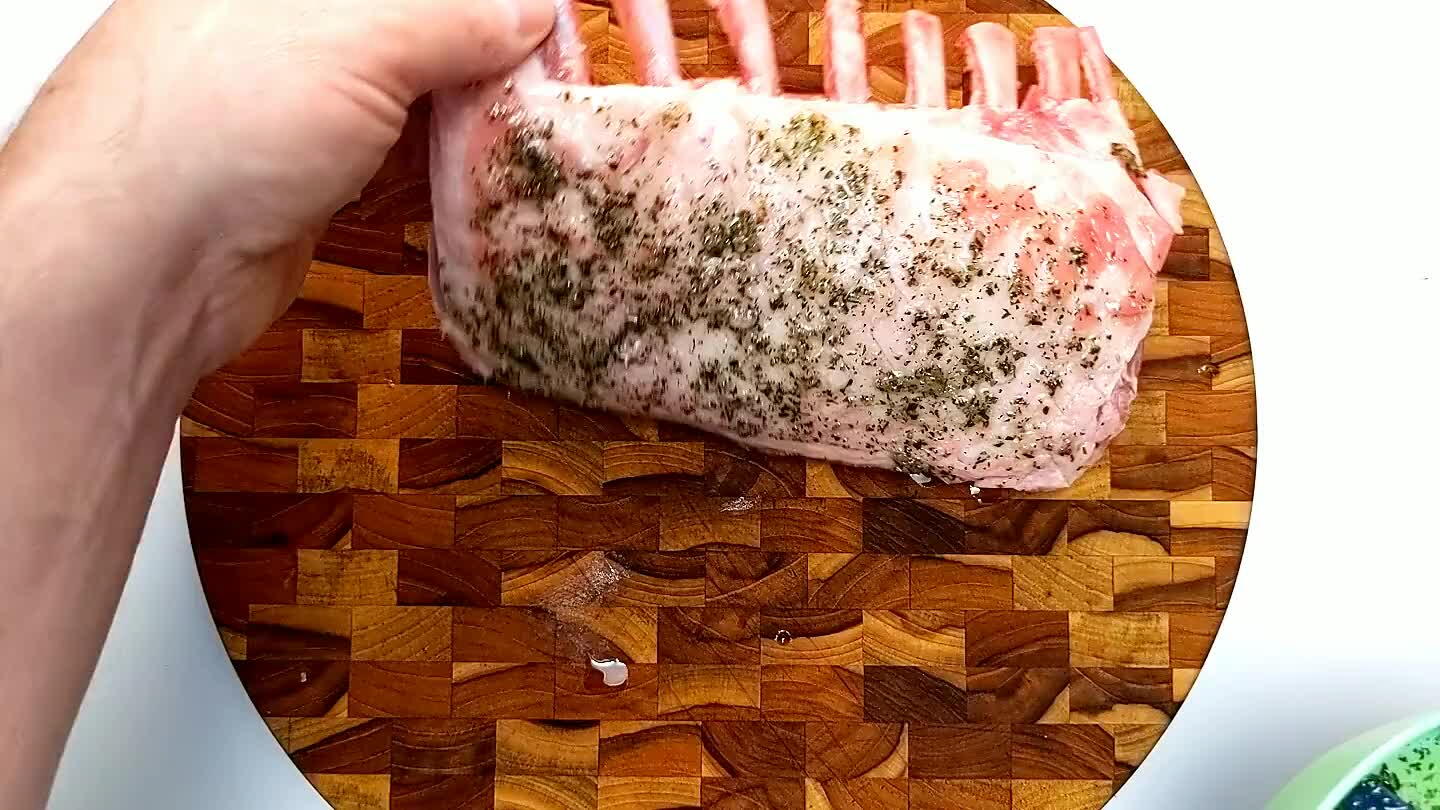 Coat the rack completely in the herb and garlic oil. Transfer to the fridge to marinate for up to 24 hours.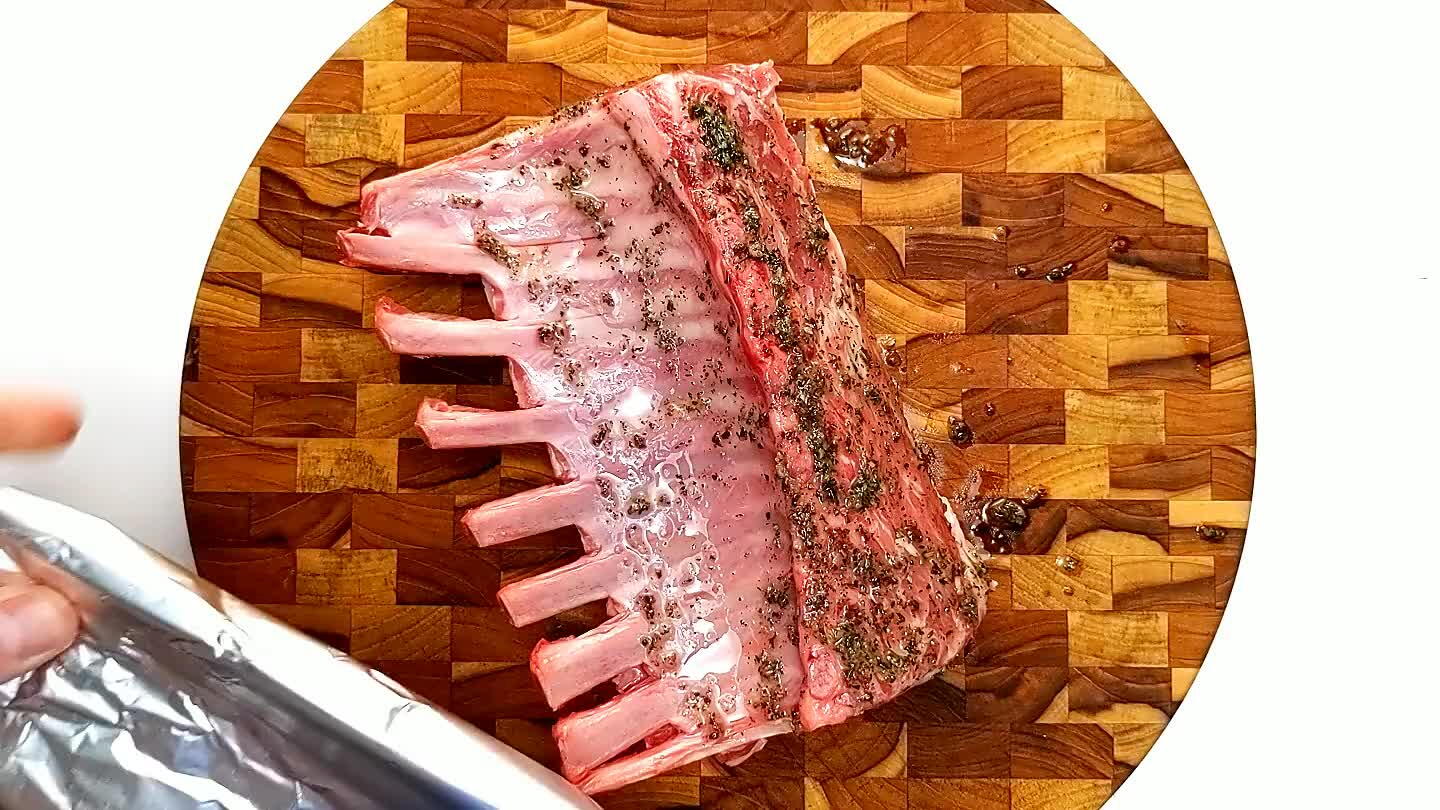 Fold a piece of tinfoil and cover the exposed ribs so that they don't get too dark during cooking. Arrange the rack, fatty-side up, on a baking sheet lined with a silicone mat or a piece of parchment.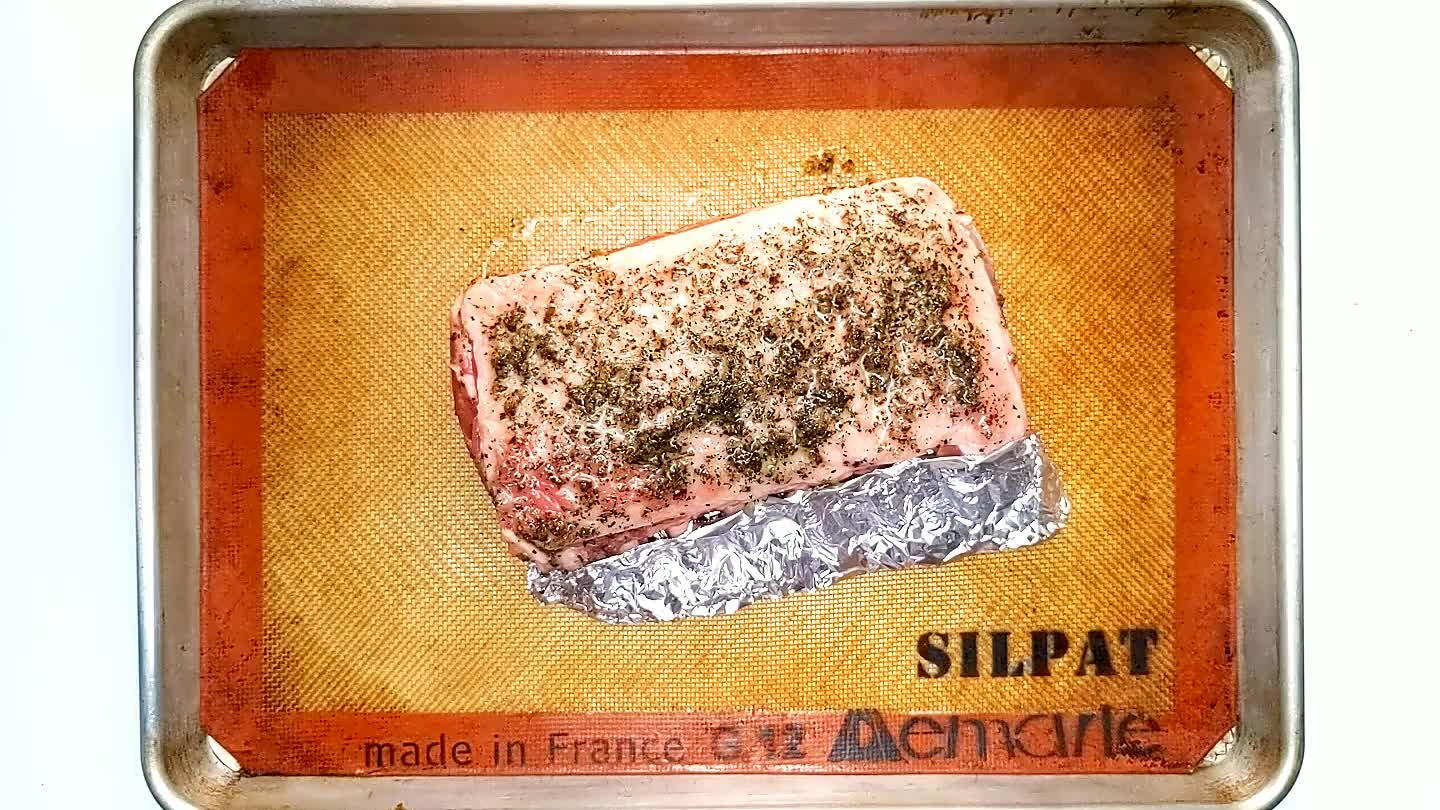 Slide the rack into the oven for about 15 minutes. Then, cut the oven temperature down to 350°F. Roast for about 15-20 minutes longer, or until the lamb reaches an internal temperature of at least 140°F. Remove the rack from the oven and let it rest for 15 minutes before slicing between the ribs and serving.