Skillet Chicken and Green Beans with Lemon-tahini Sauce
4 portions
30m
Tahini is sesame seed paste, and it creates a delicious sauce for this one-pan meal when paired with lemon juice and broth. It's great to get your protein and veggies all in one dish!
What you will need
4 Boneless Skinless Chicken Thighs
1/2 tsp Salt
1/4 tsp Black Pepper
1/2 Tbsp ground Cumin
1 tsp dried Thyme
1 tsp Paprika
1/2 Tbsp Olive Oil
2 Shallots
12 ounces Green Beans
3/4 cup Chicken Broth
3 Tbsp lemon juice
3 Tbsp Tahini
Lemon wedges
(Nutritional facts 170 calories, 10.98 g fat, 11.21 g carbohydrates, 8.12 g protein, 29 mg cholesterol, 503 mg sodium)
How to cook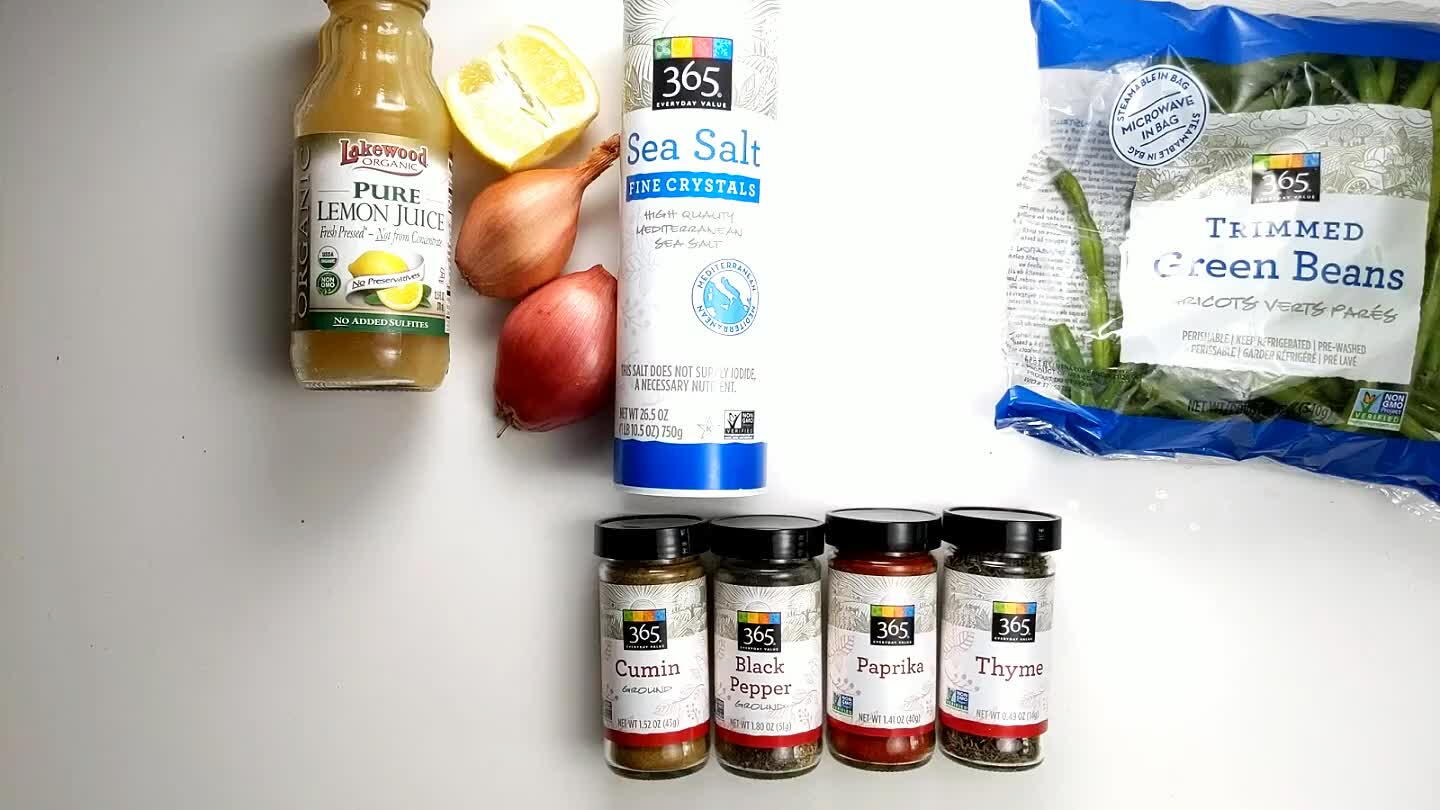 Gather all ingredients.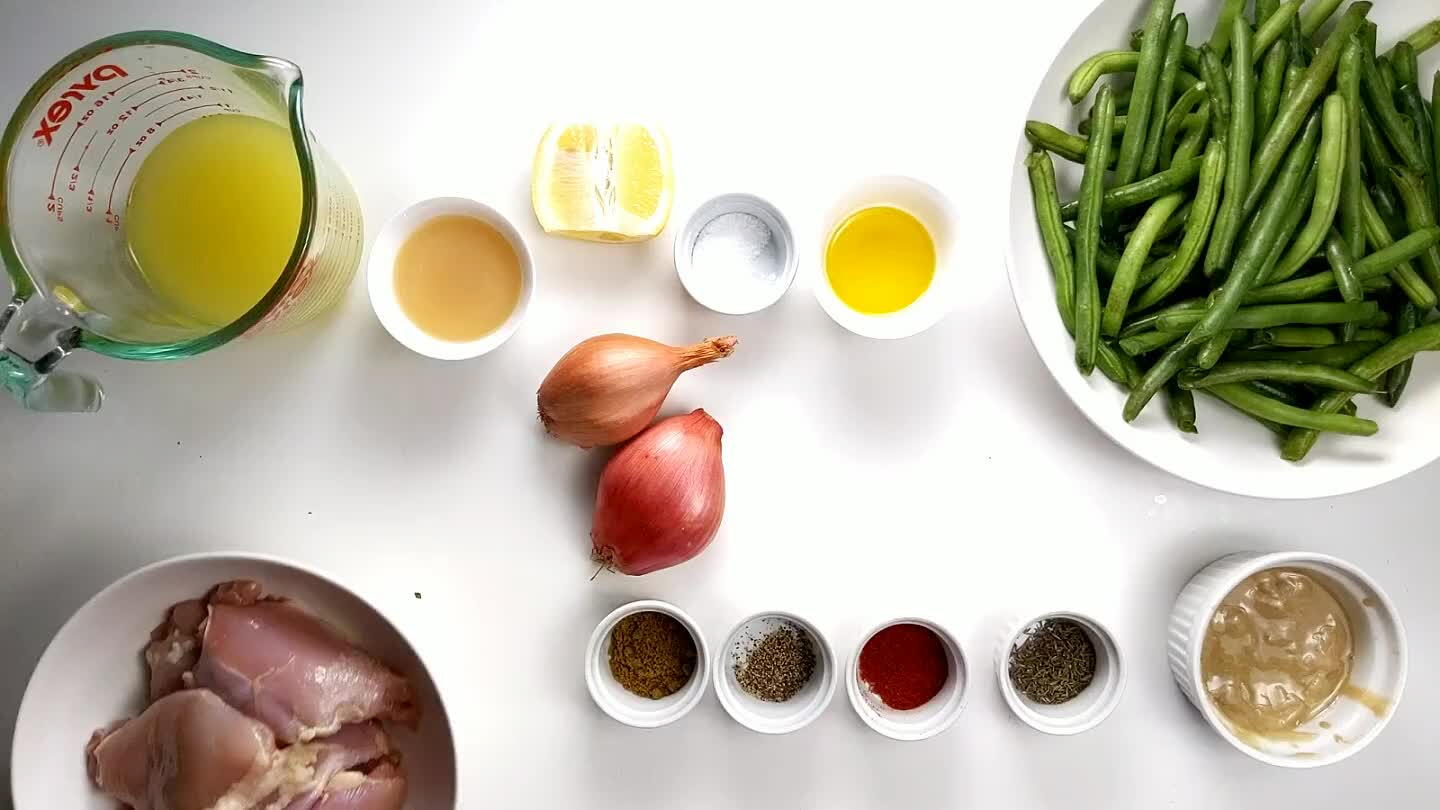 Portion all ingredients.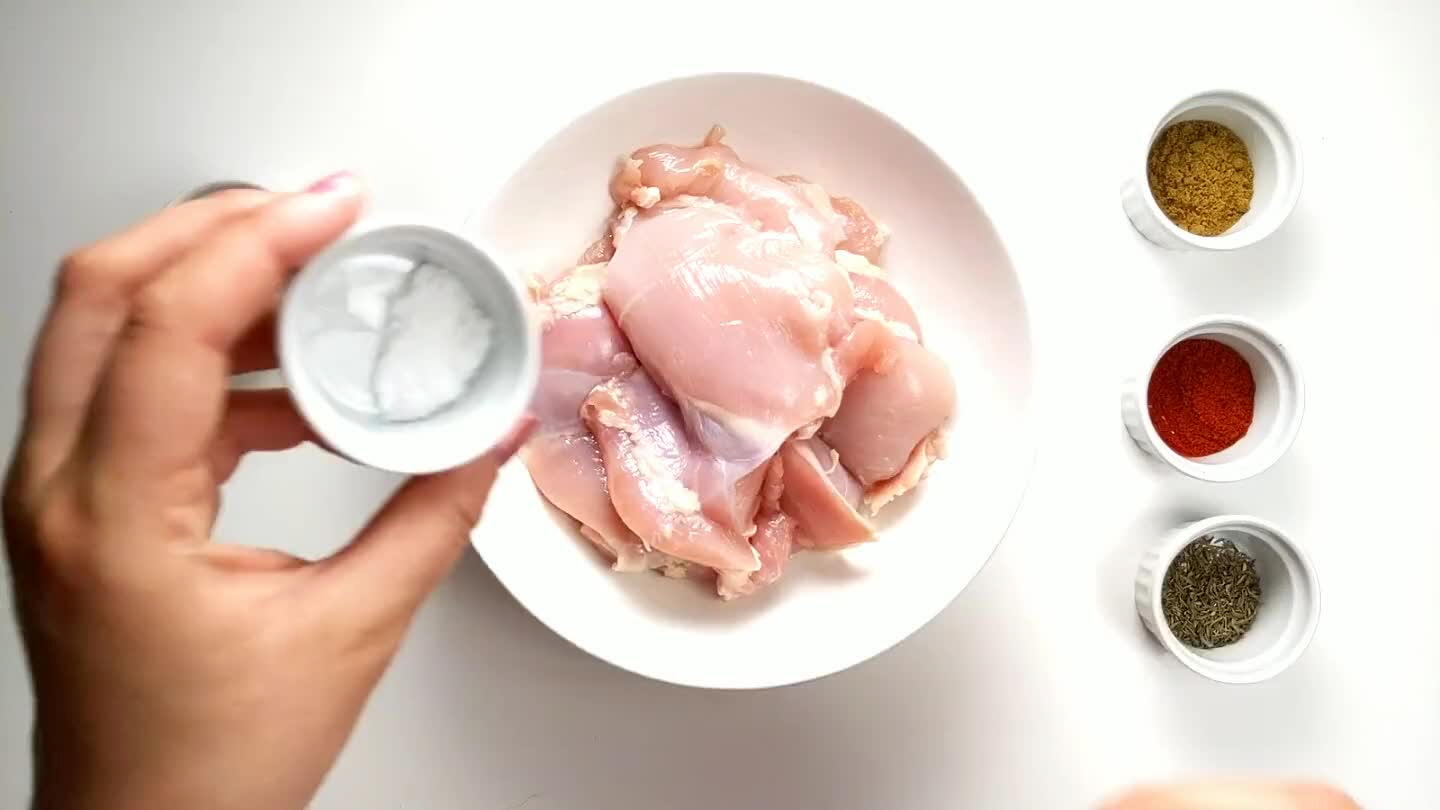 Season the chicken with half of the salt and pepper, and all of the cumin, thyme, and paprika.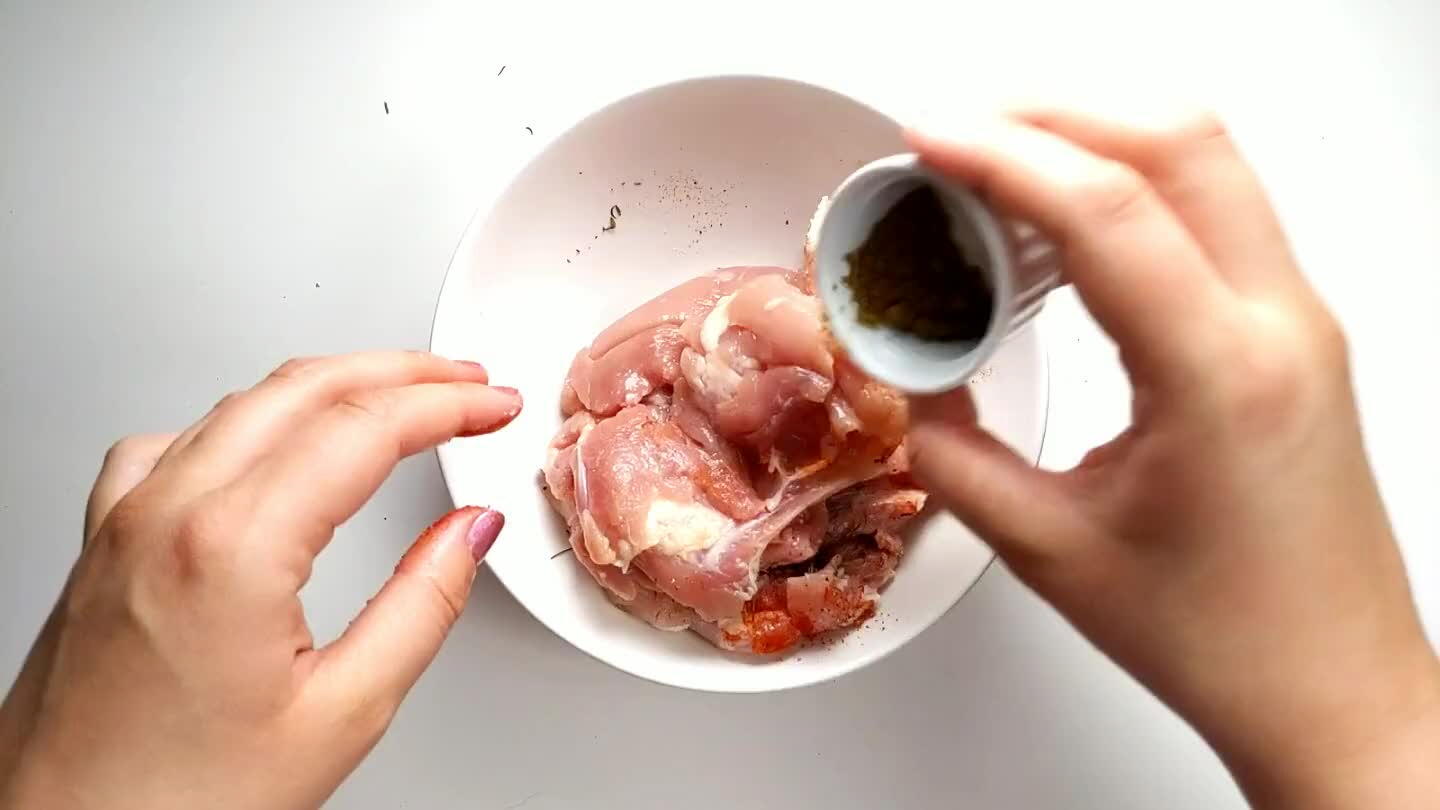 Mix the seasonings into the chicken thighs until well coated.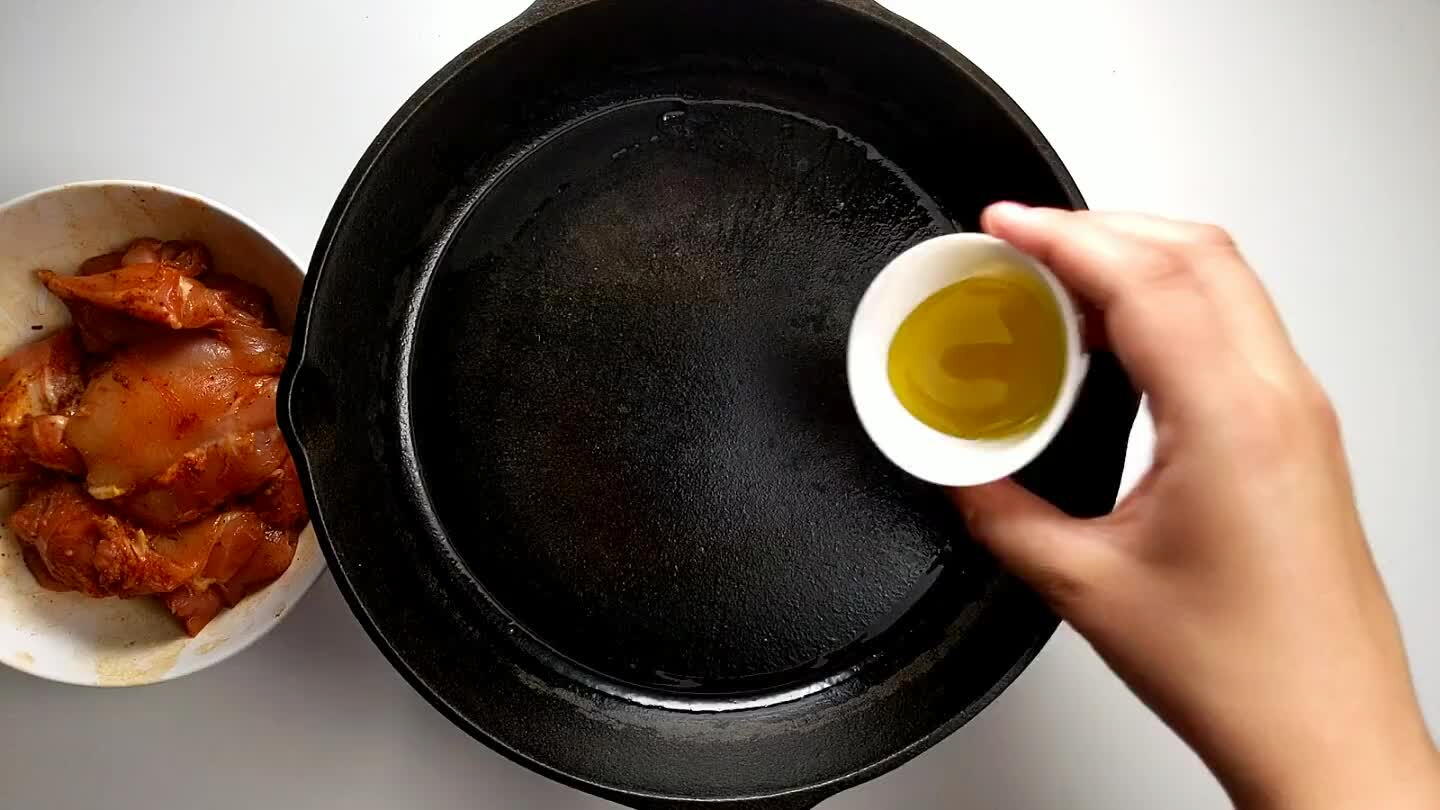 Heat olive oil in a heavy-bottomed skillet over medium-high heat. Add the chicken thighs and brown for 3-5 minutes on each side or until browned.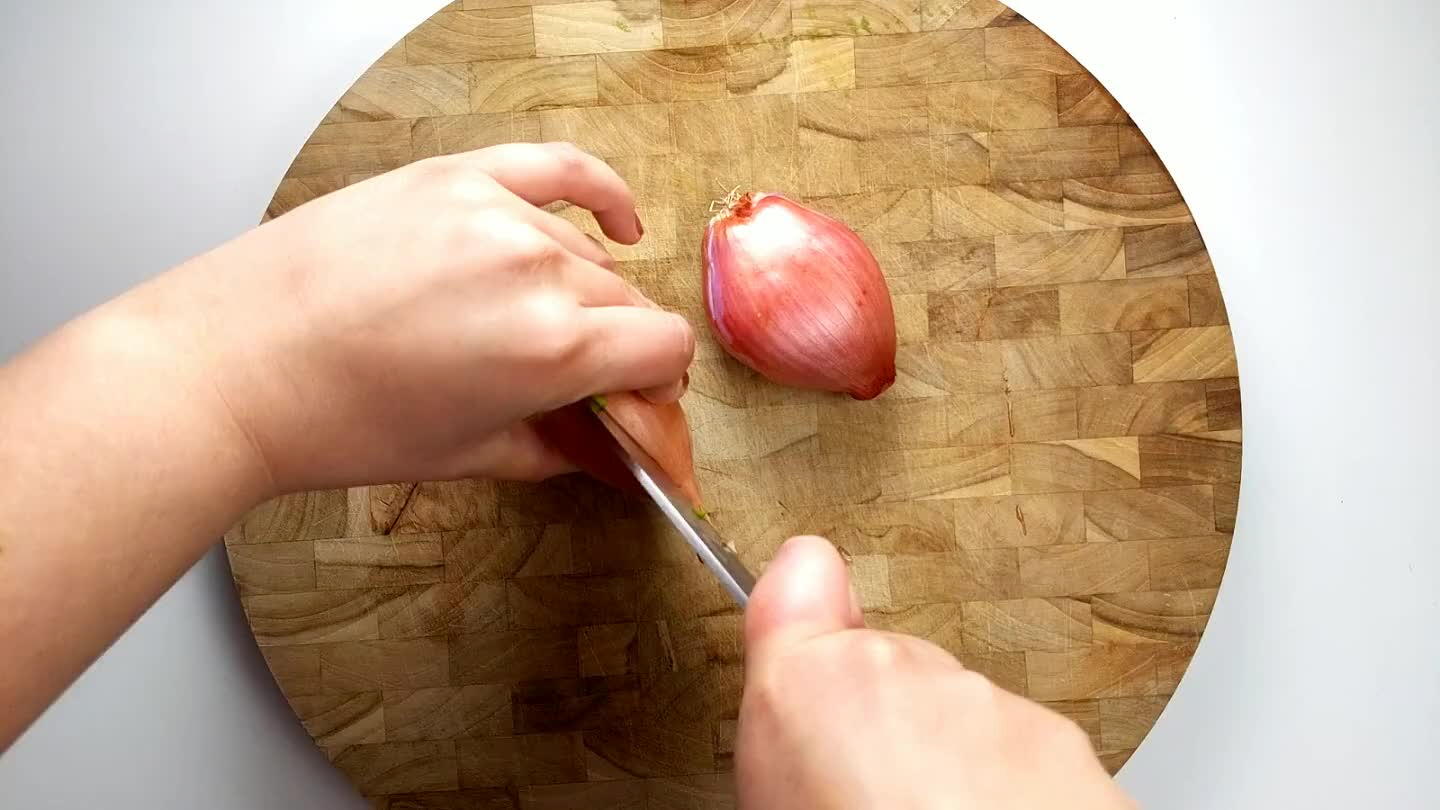 Cut the shallots in half, and remove the root, stem, and papery skin.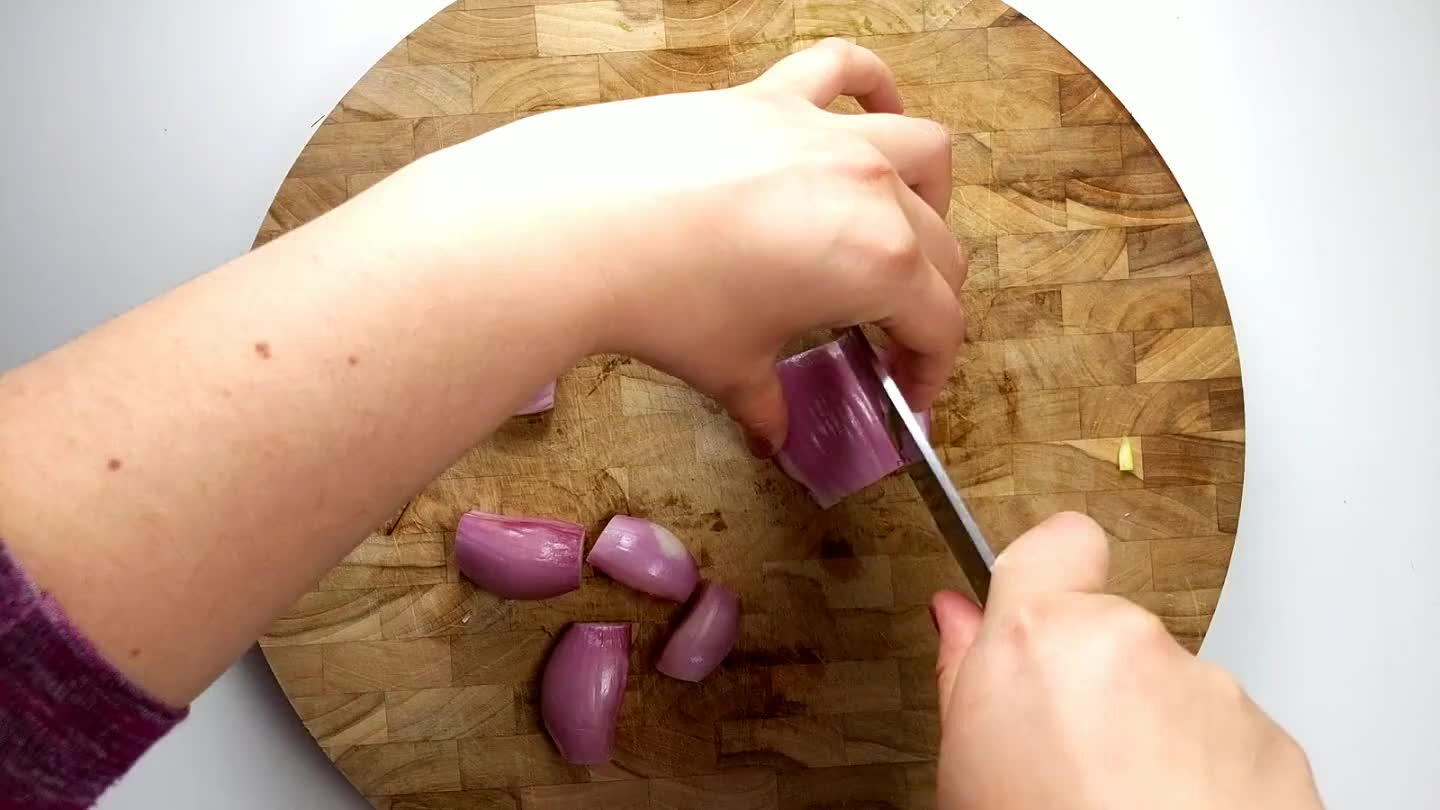 Chop the shallot into thin strips along the grain, and then chop perpendicularly to create a fine dice.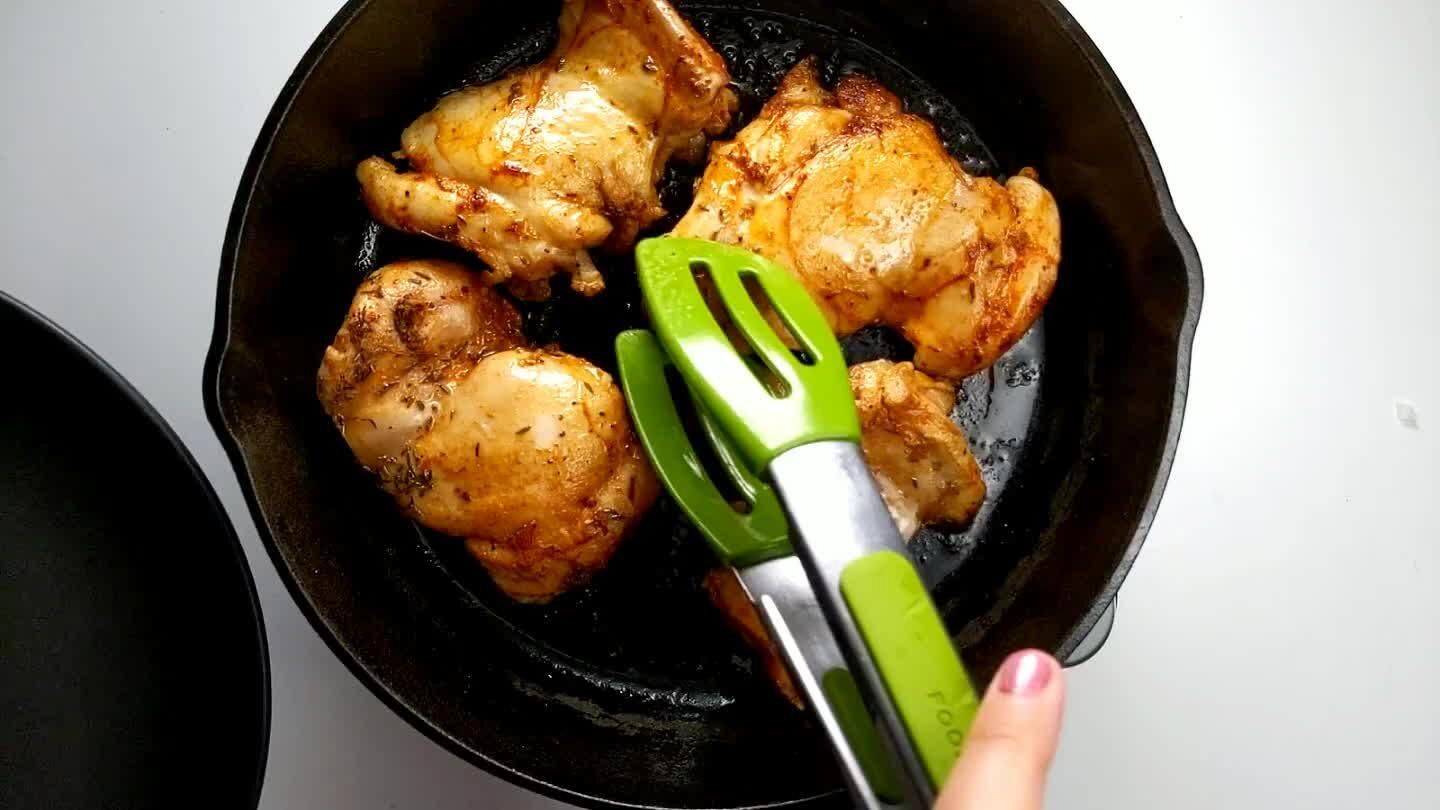 Take the browned chicken out of the pan and set aside.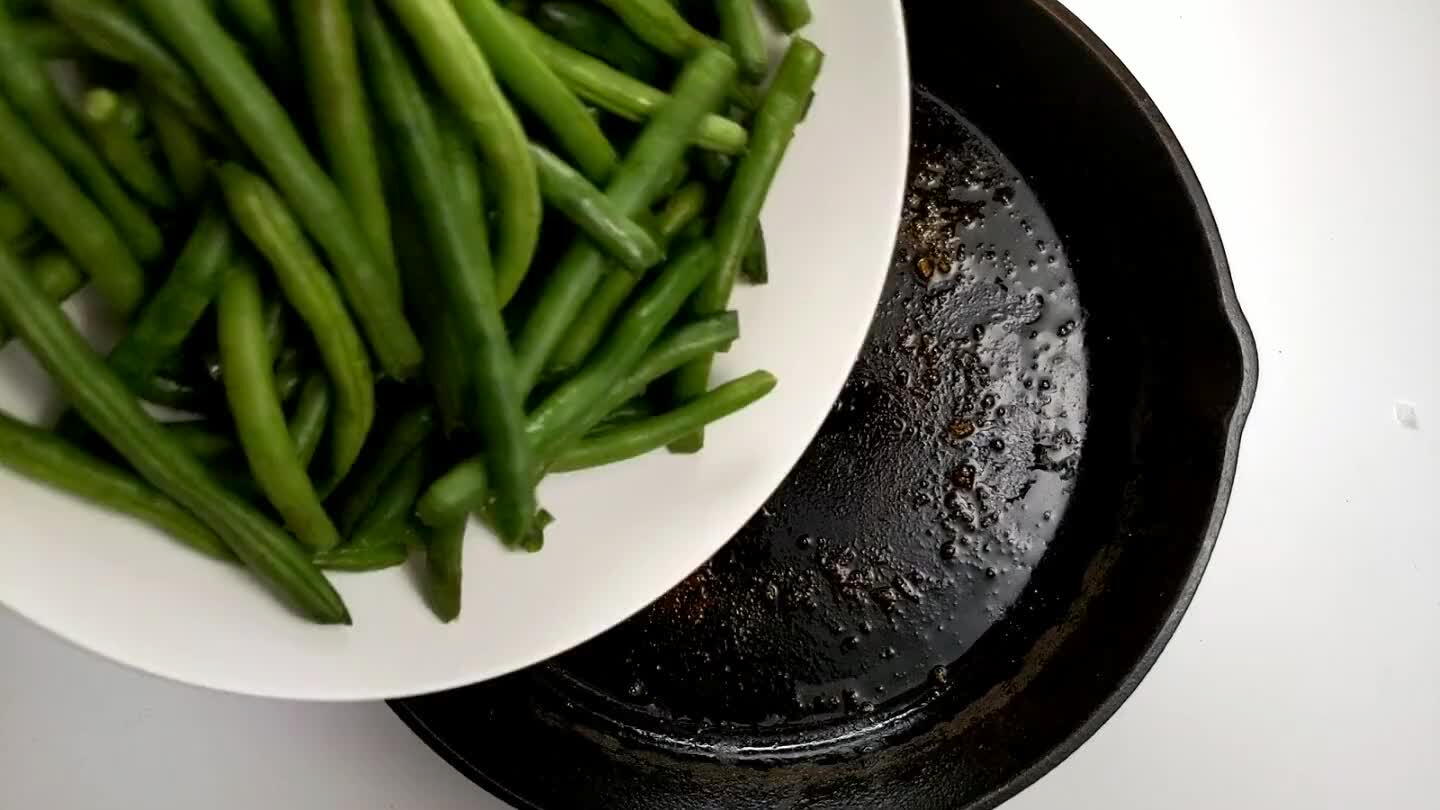 Add the green beans and shallot to the same pan, season with the remaining salt and pepper. Blister the beans a little bit for about 3 minutes.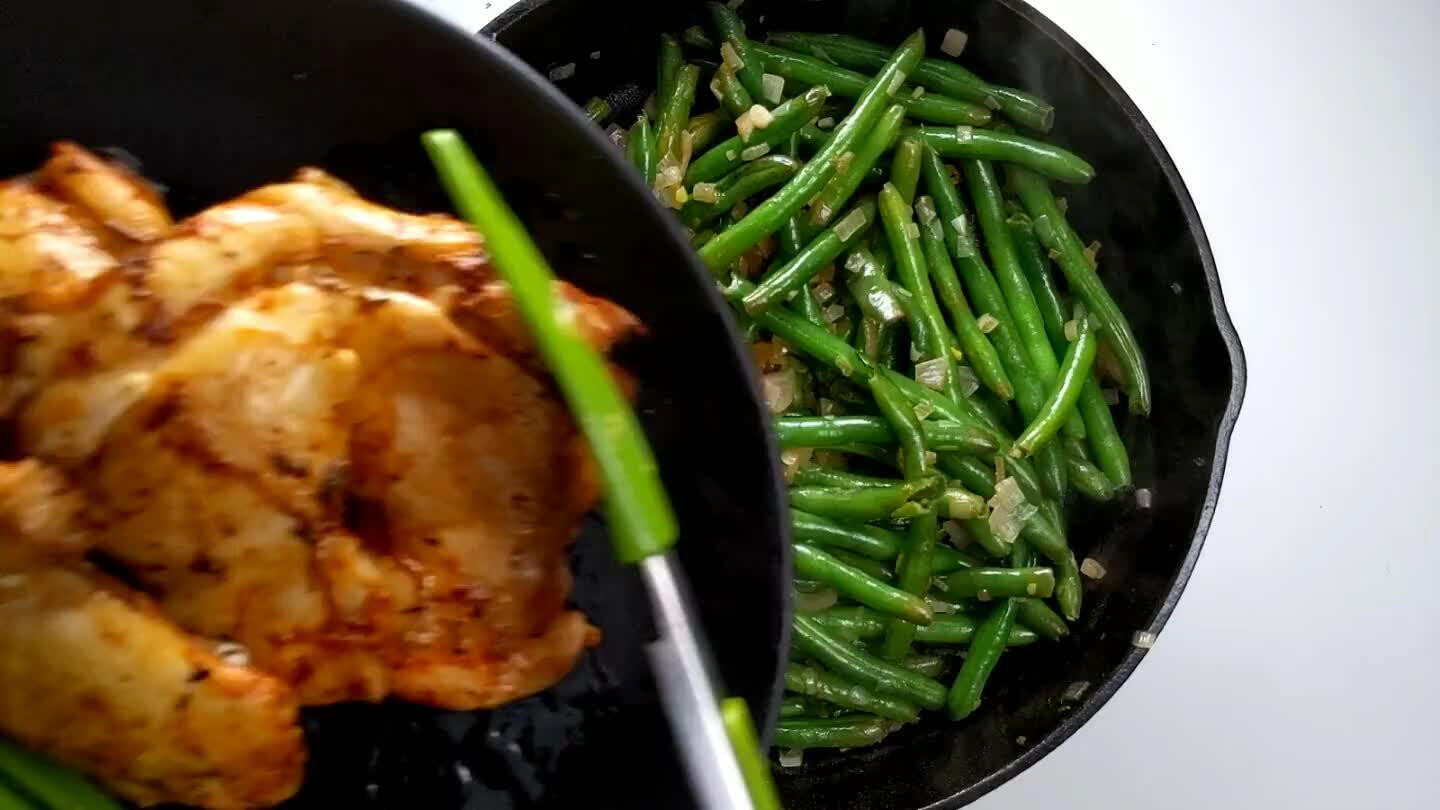 After a few minutes of cooking the beans, add the chicken back to the pan.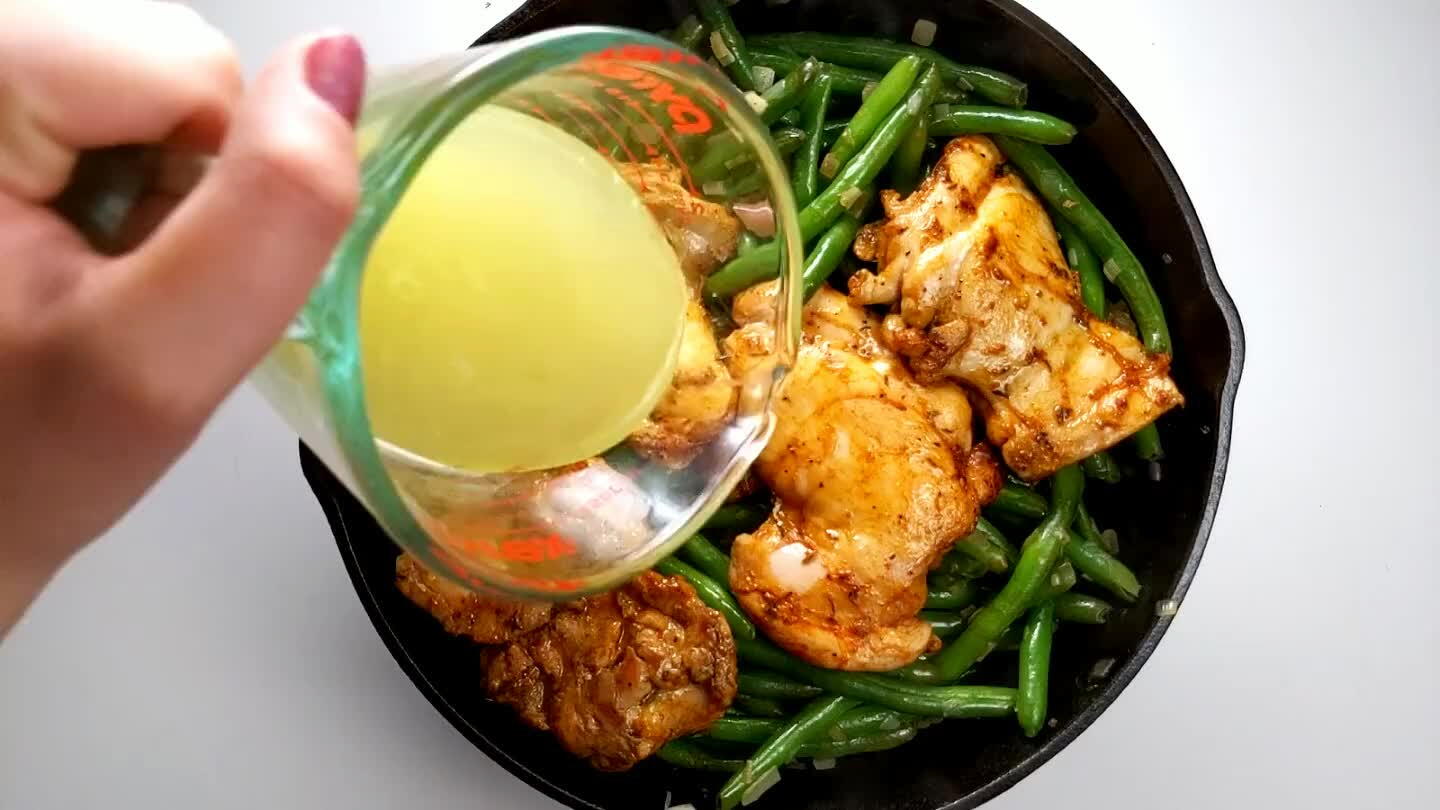 Add half of the chicken stock, and simmer for a few minutes or until chicken is cooked through.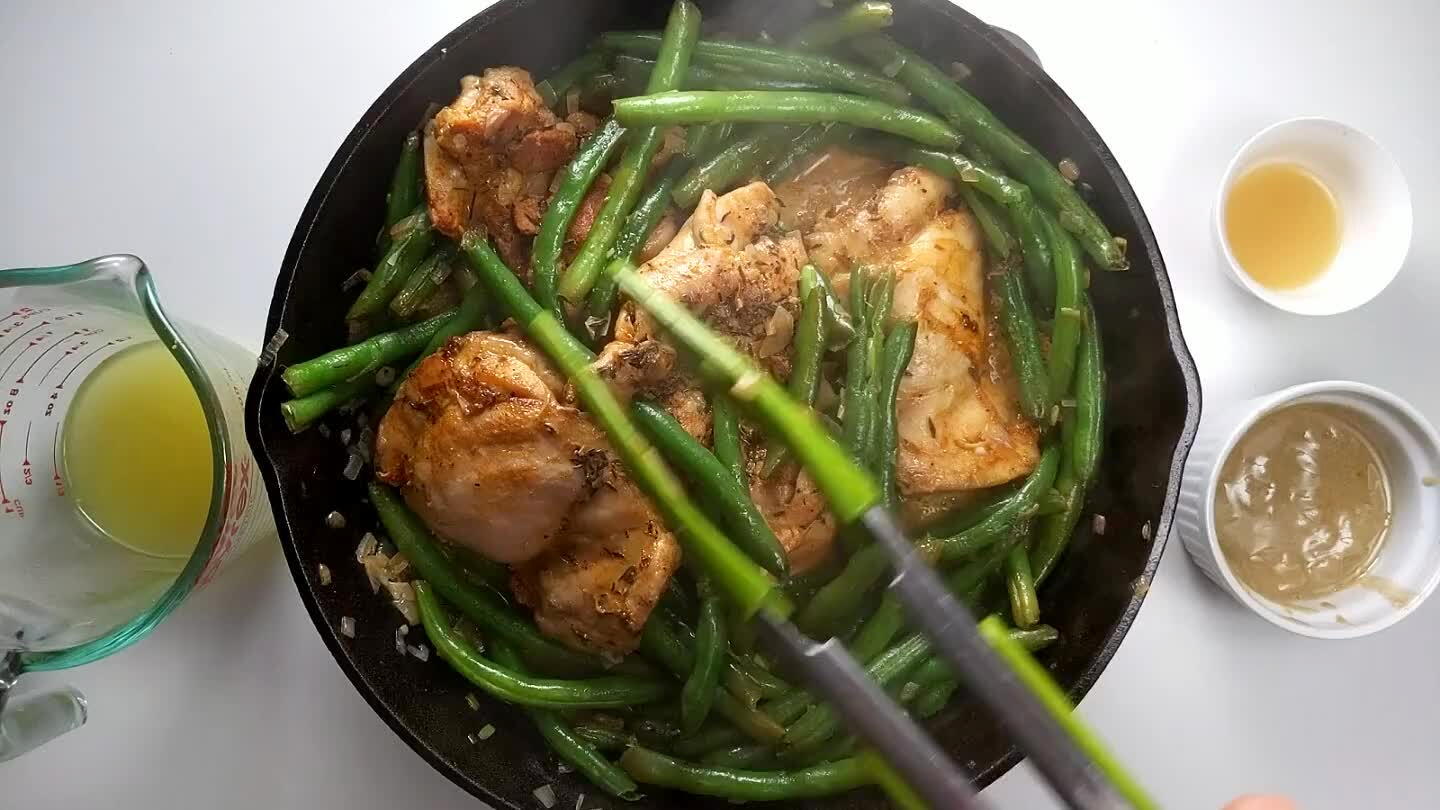 Move the beans to the side a bit so that you can stir the sauce on one side of the pan.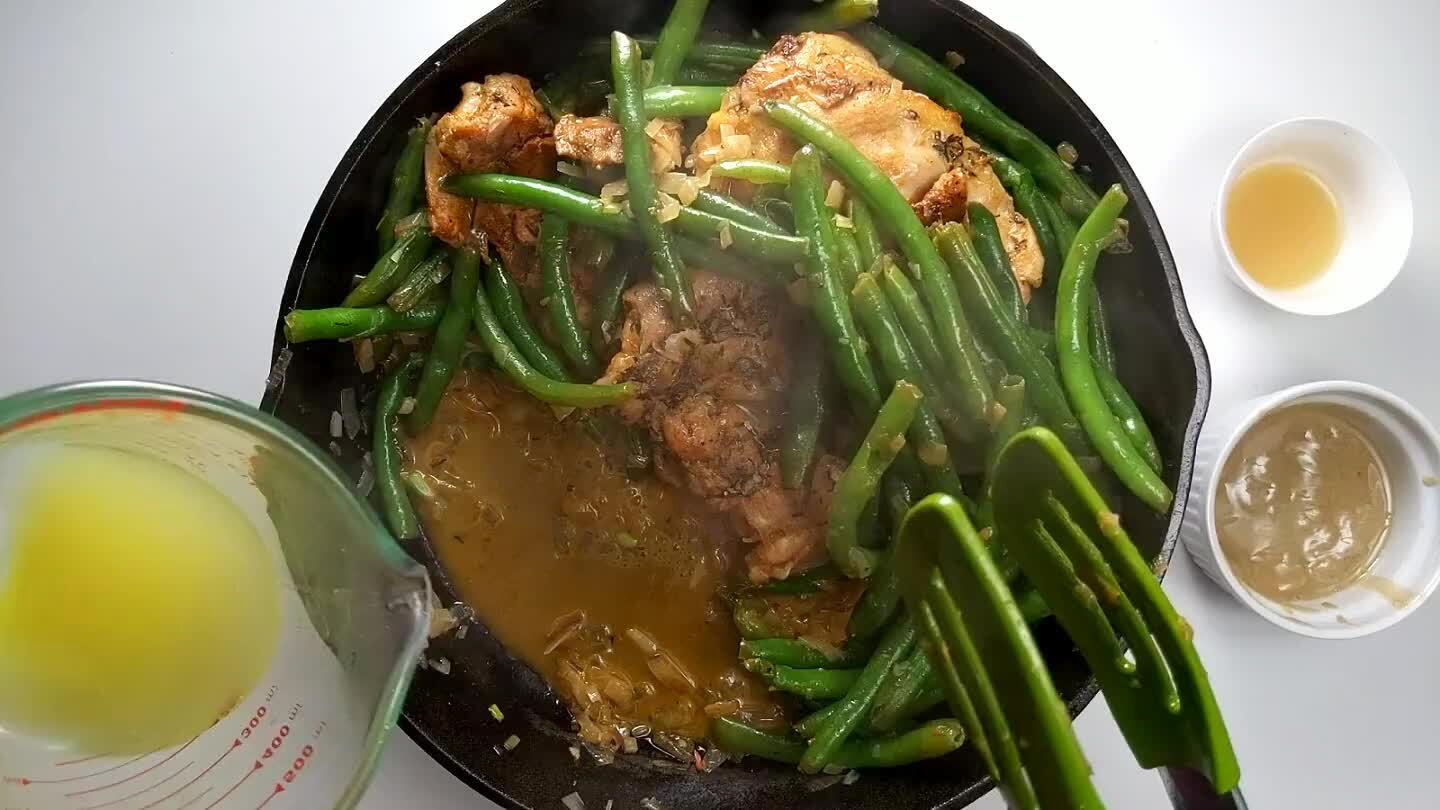 Add the rest of the chicken stock, lemon juice and tahini to the spot in the pan you cleared out. Stir until the tahini loosens up and combines with the other ingredients.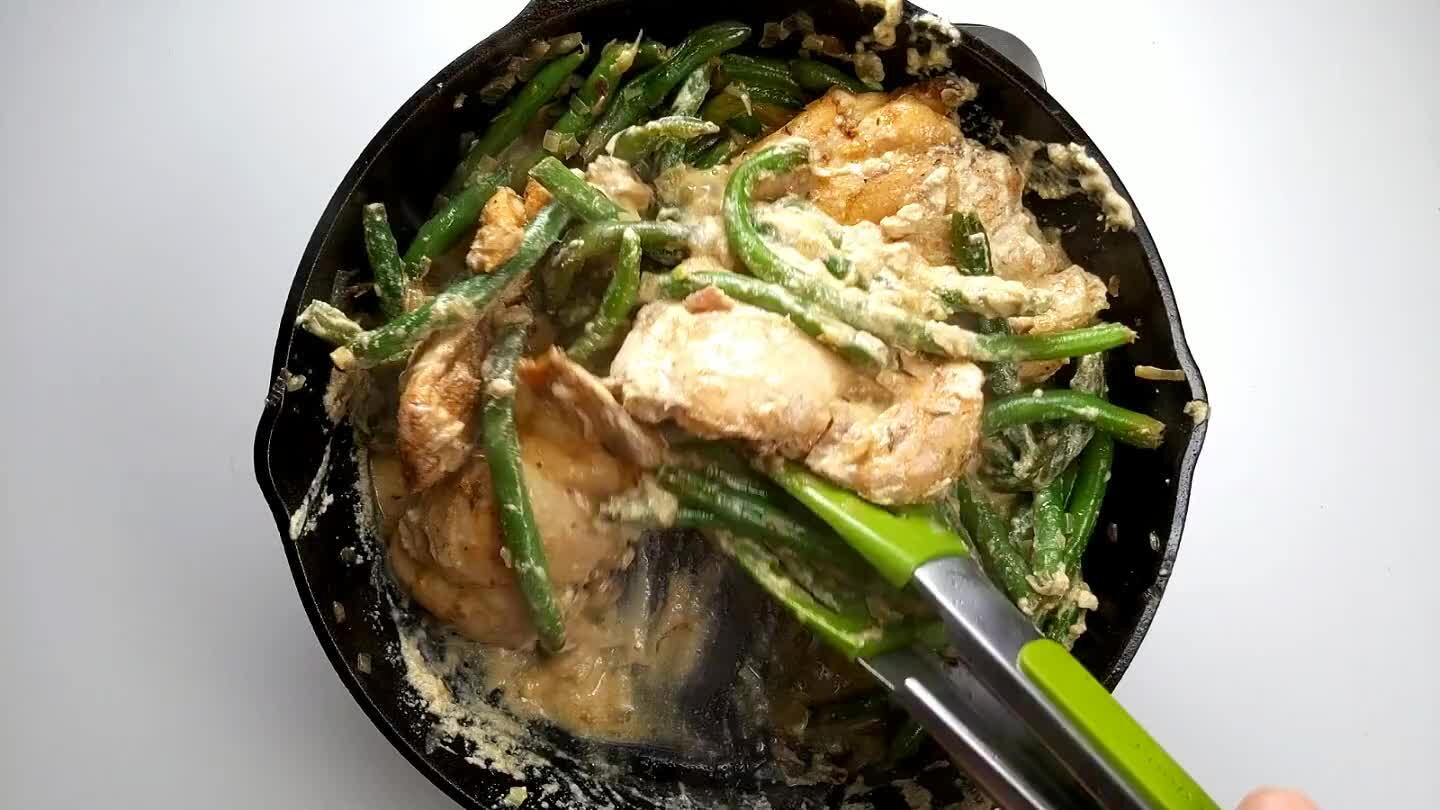 Stir the sauce in to coat the chicken.