Slow Cook Lamb Leg Roast
made in common oven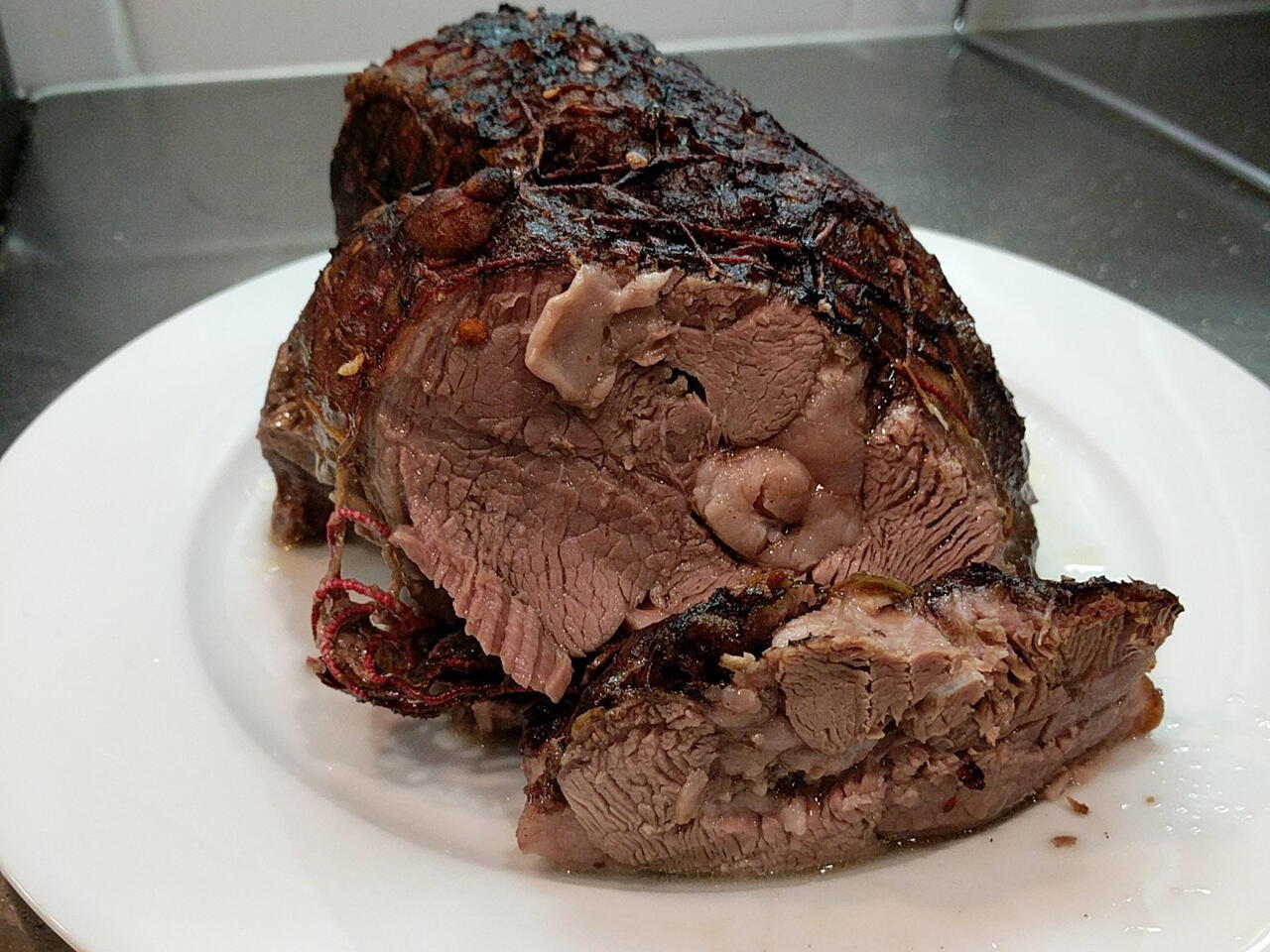 10 portions
240m
I originally developed this recipe using the sous vide technique, but this has very similar taste and doesn't require the equipment.
What you will need
INGREDIENTS
4 Lb Boneless lamb leg
4 tbsp extra virgin olive oil
1 tsp paprika
2 tsp red chilli pepper flakes
2 tsp salt
Sprinkle of cinnamon powder
MATERIALS
Foil
(Nutritional facts 210 calories, 14.74 g fat, 0.13 g carbohydrates, 19.48 g protein, 60 mg cholesterol, 286 mg sodium)
How to cook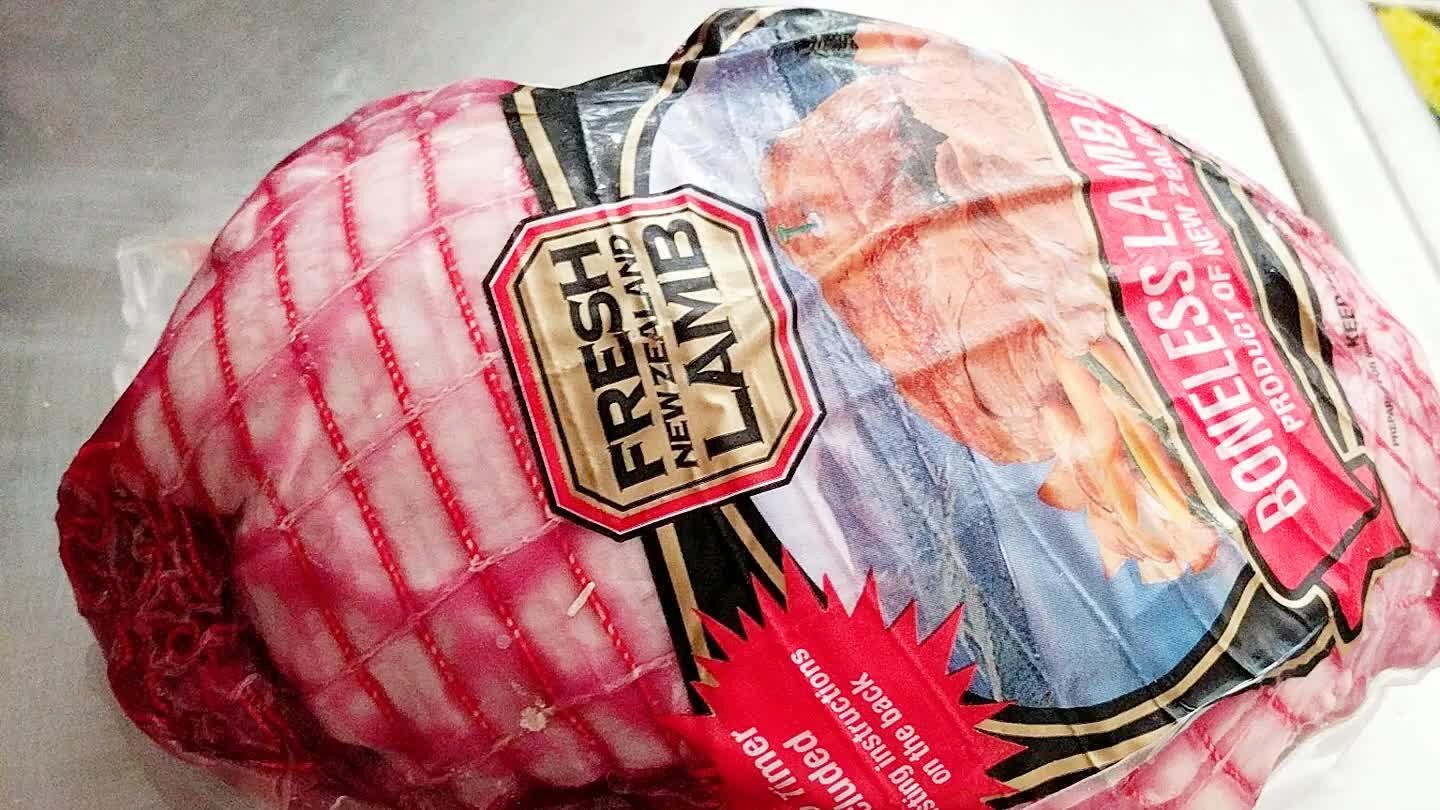 This is how we bought from the market.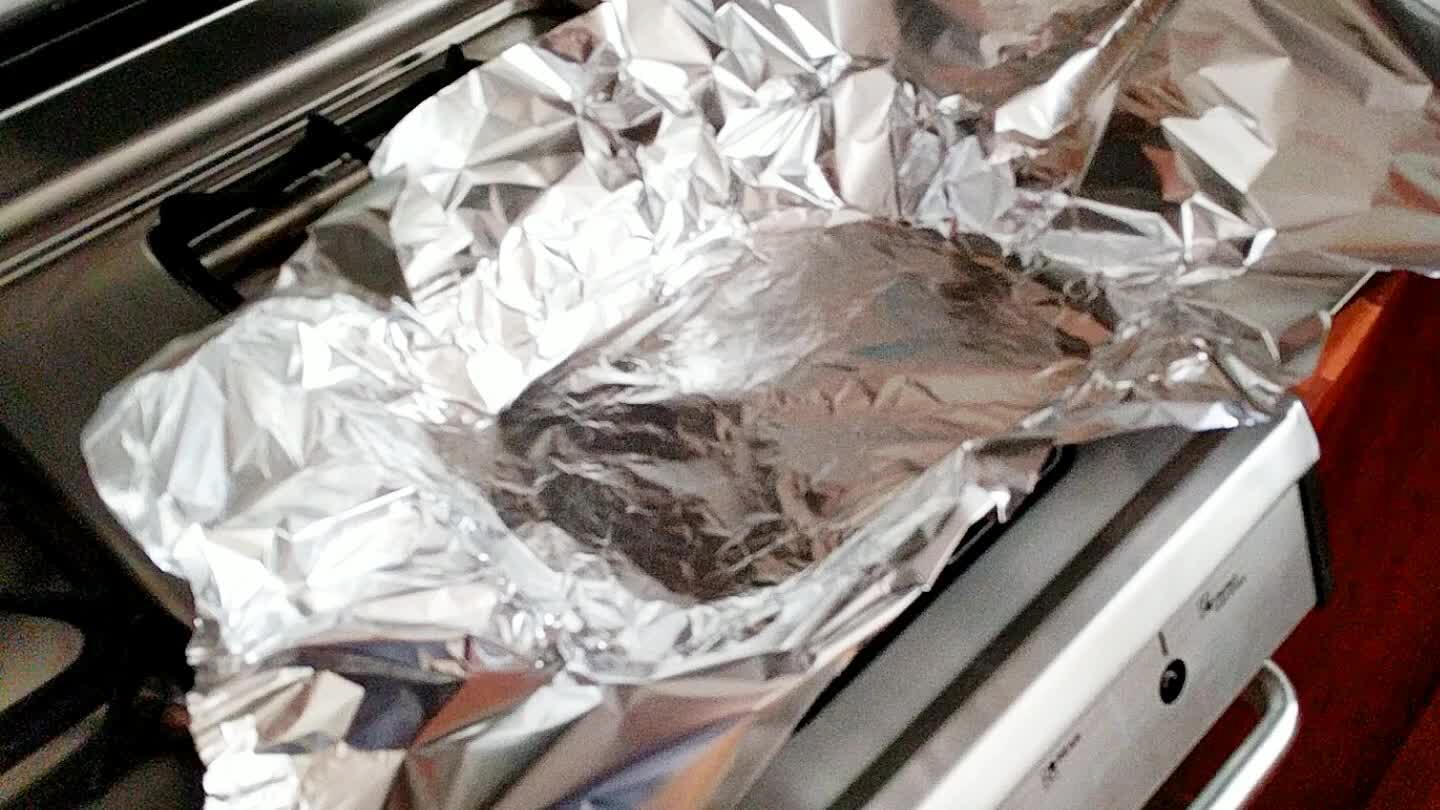 Setup the foil on a deep pan so the lamb can sit on the middle.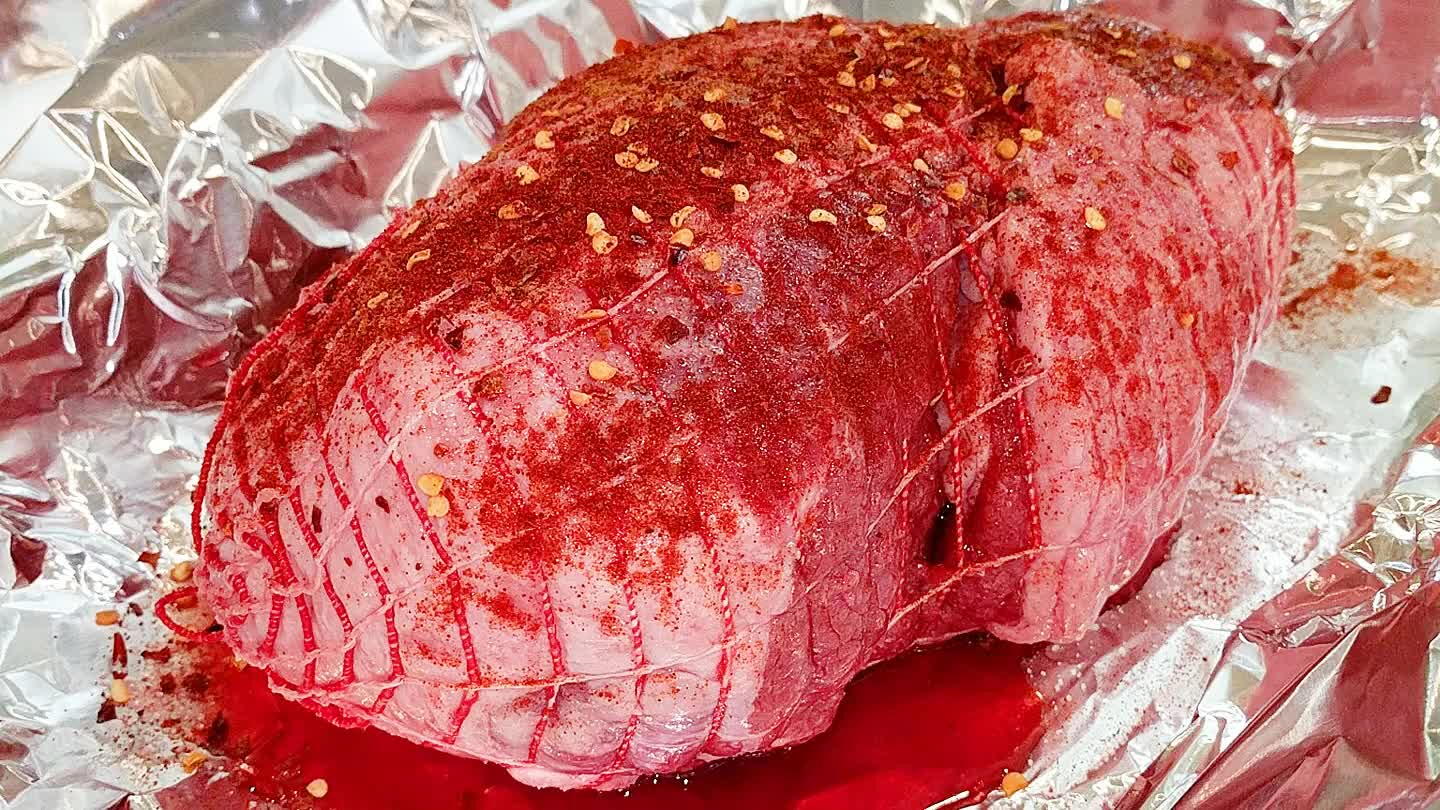 Add olive oil, red chilli pepper, cinnamon, salt and paprika.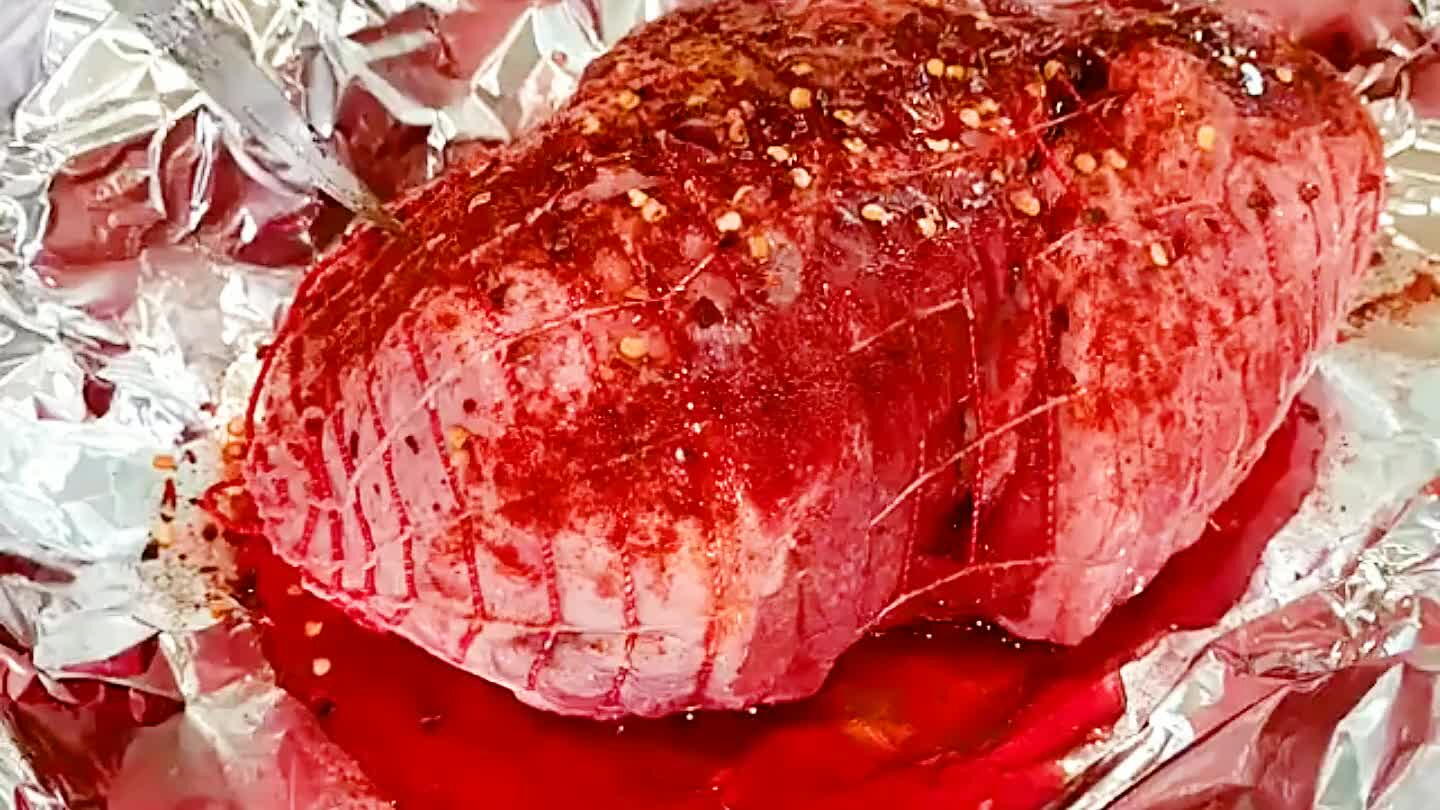 Make poking holes and add olive oil.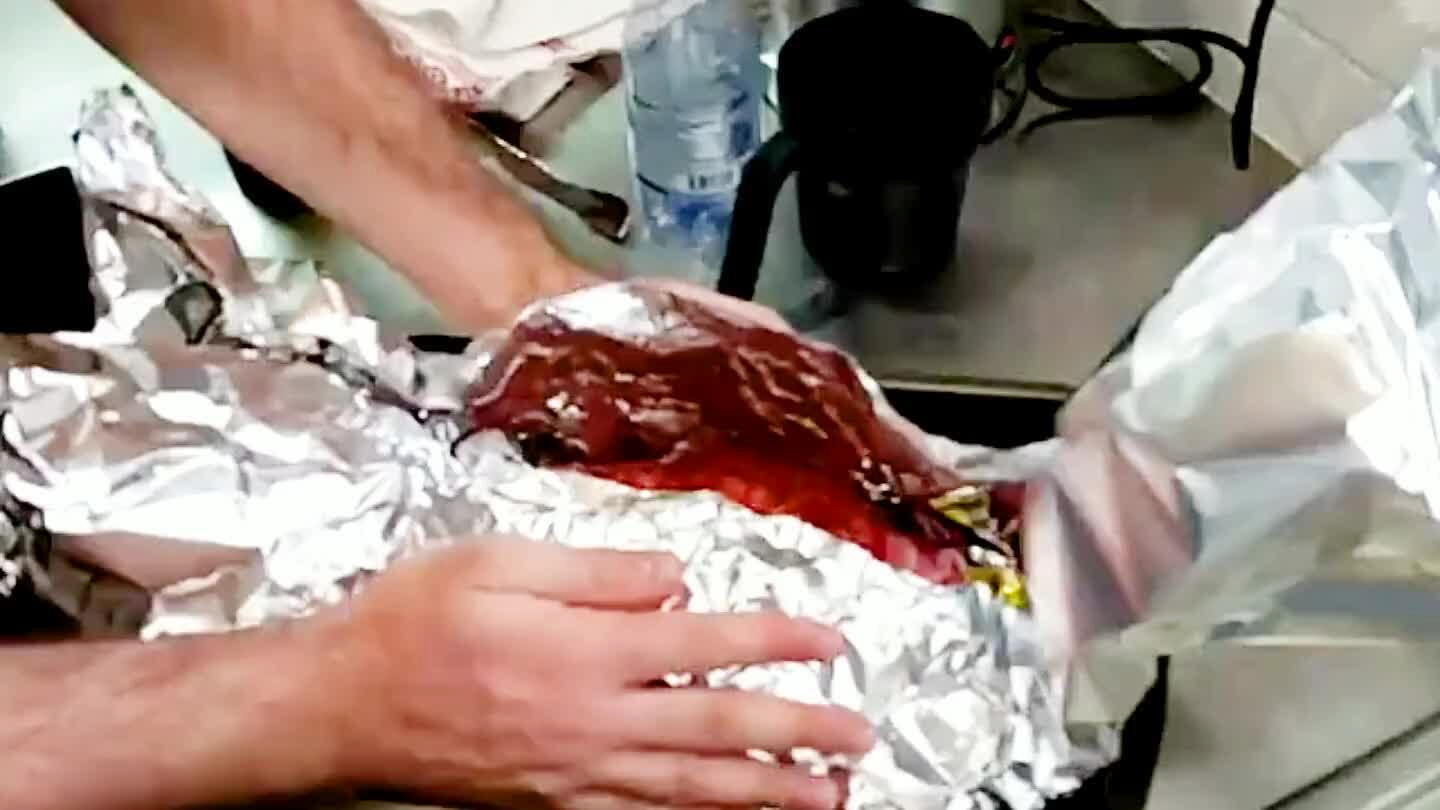 Wrap foil all around, from bottom to top. The fat will drip out if not setup properly. That's why it's a good idea to use a baking dish underneath.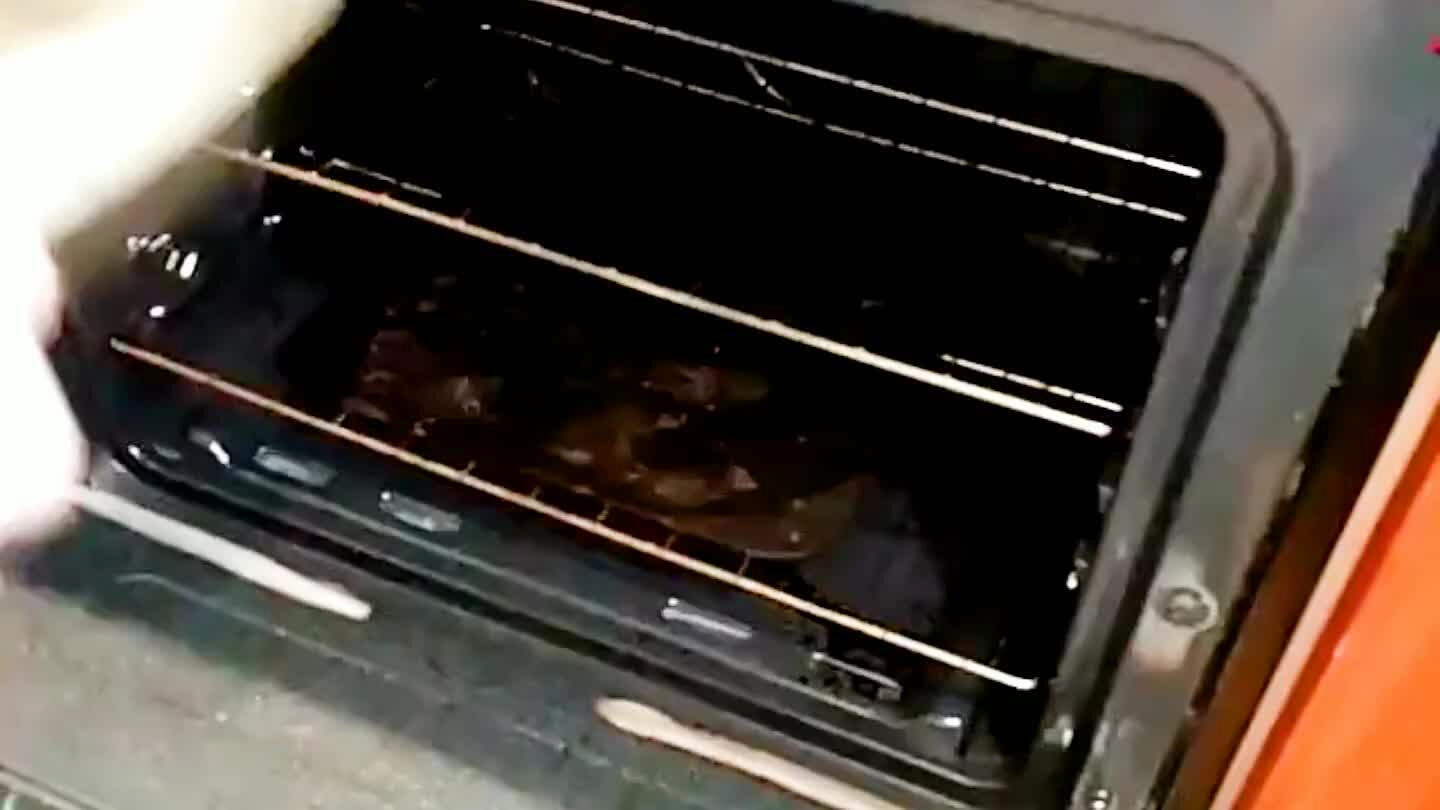 Set oven temperature to 240F. Bake for 4 hours.
At the end, leave at 370F for 30 minutes.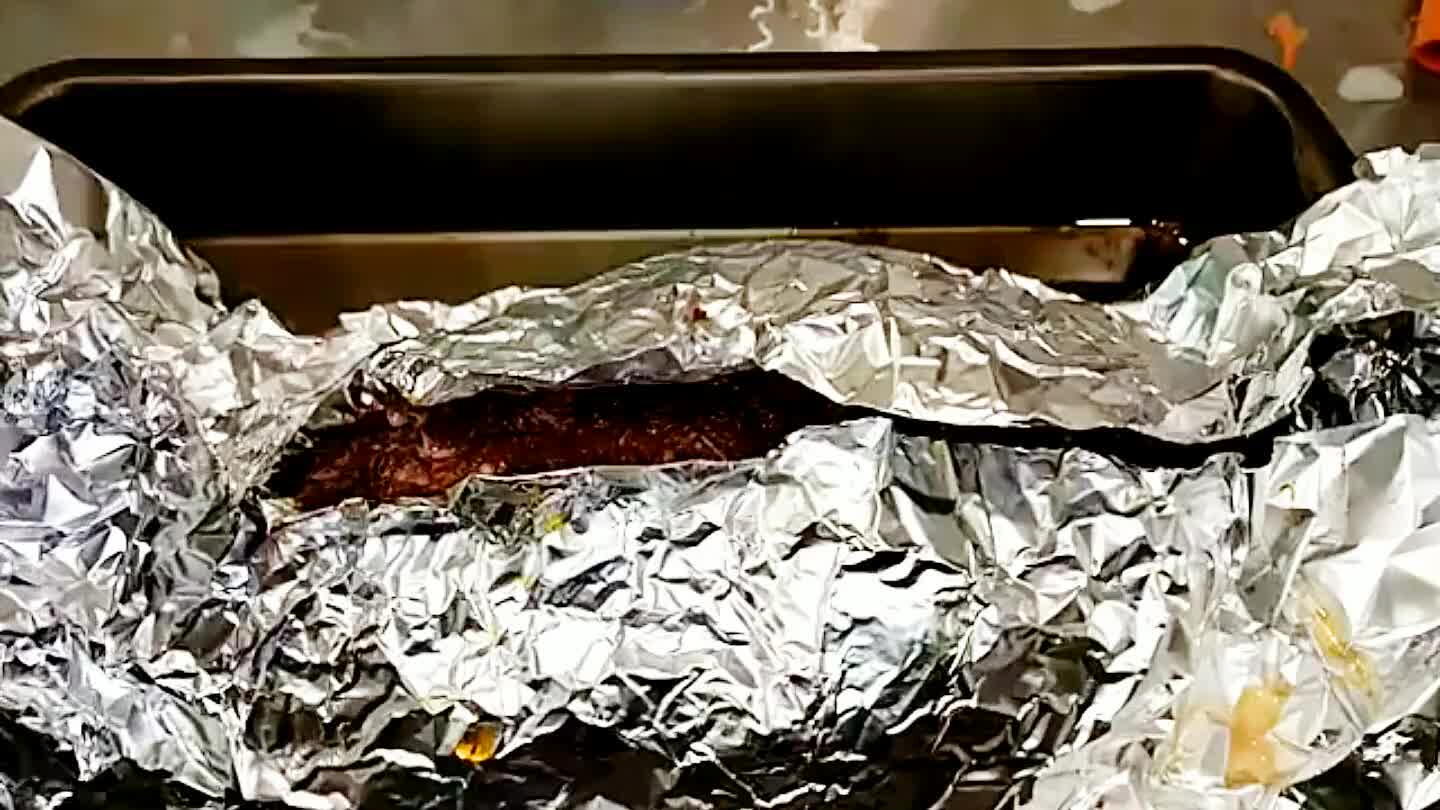 Remove the foil and add half a cup of wine.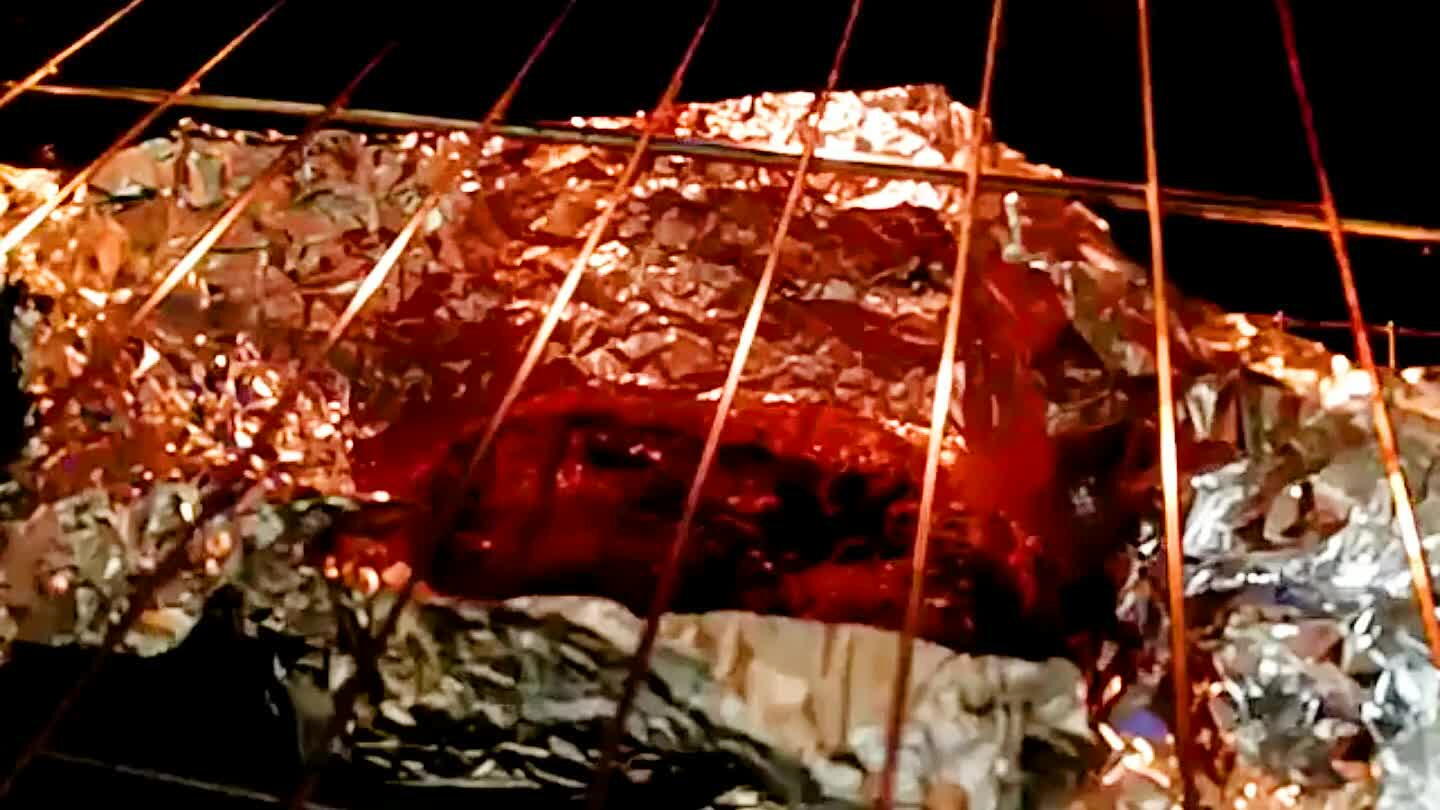 Put it back in the oven, set the oven to broil for 8 minutes. This is a final step to make the crust, which is one of the best parts of cooking lamb.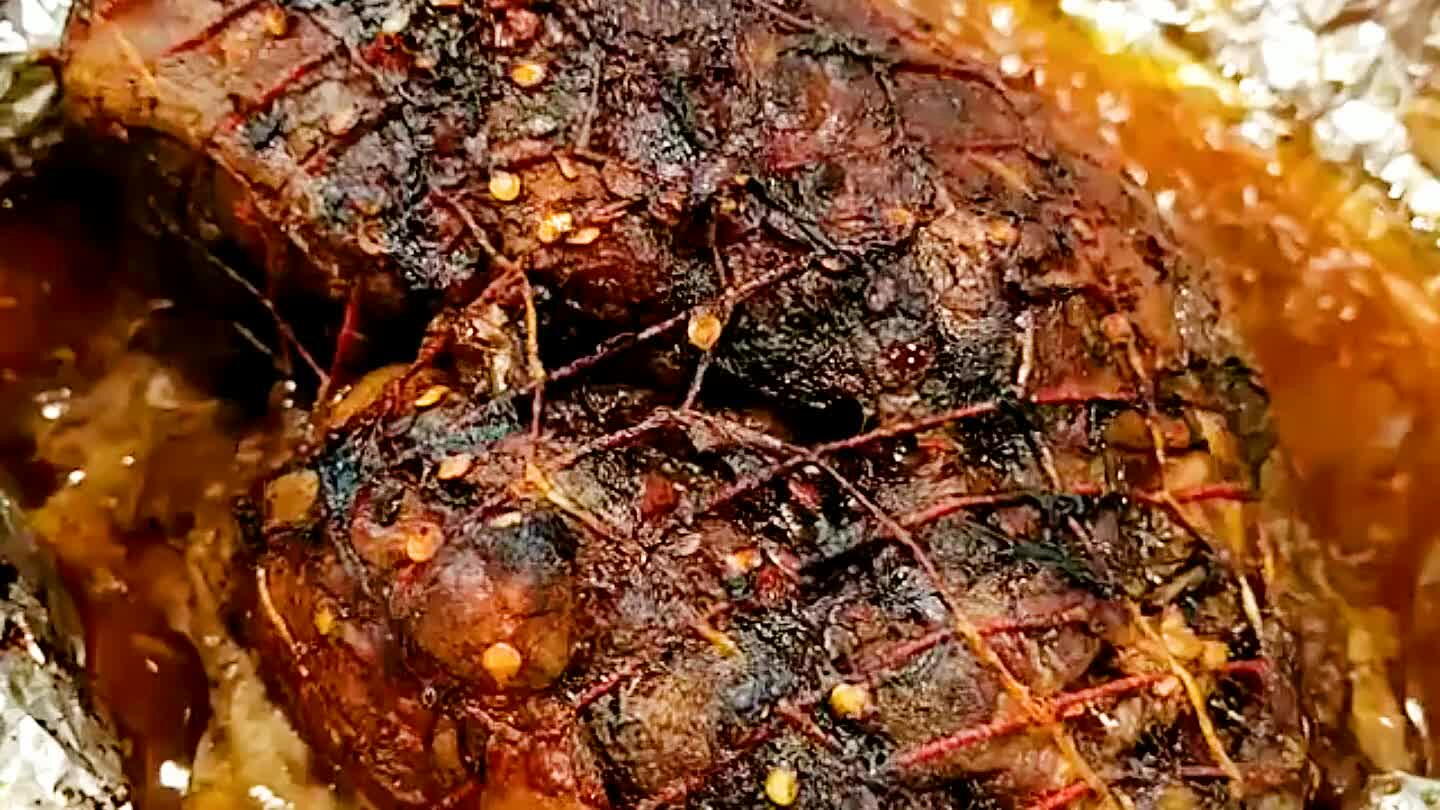 Remove from the oven and observe it's broiled.