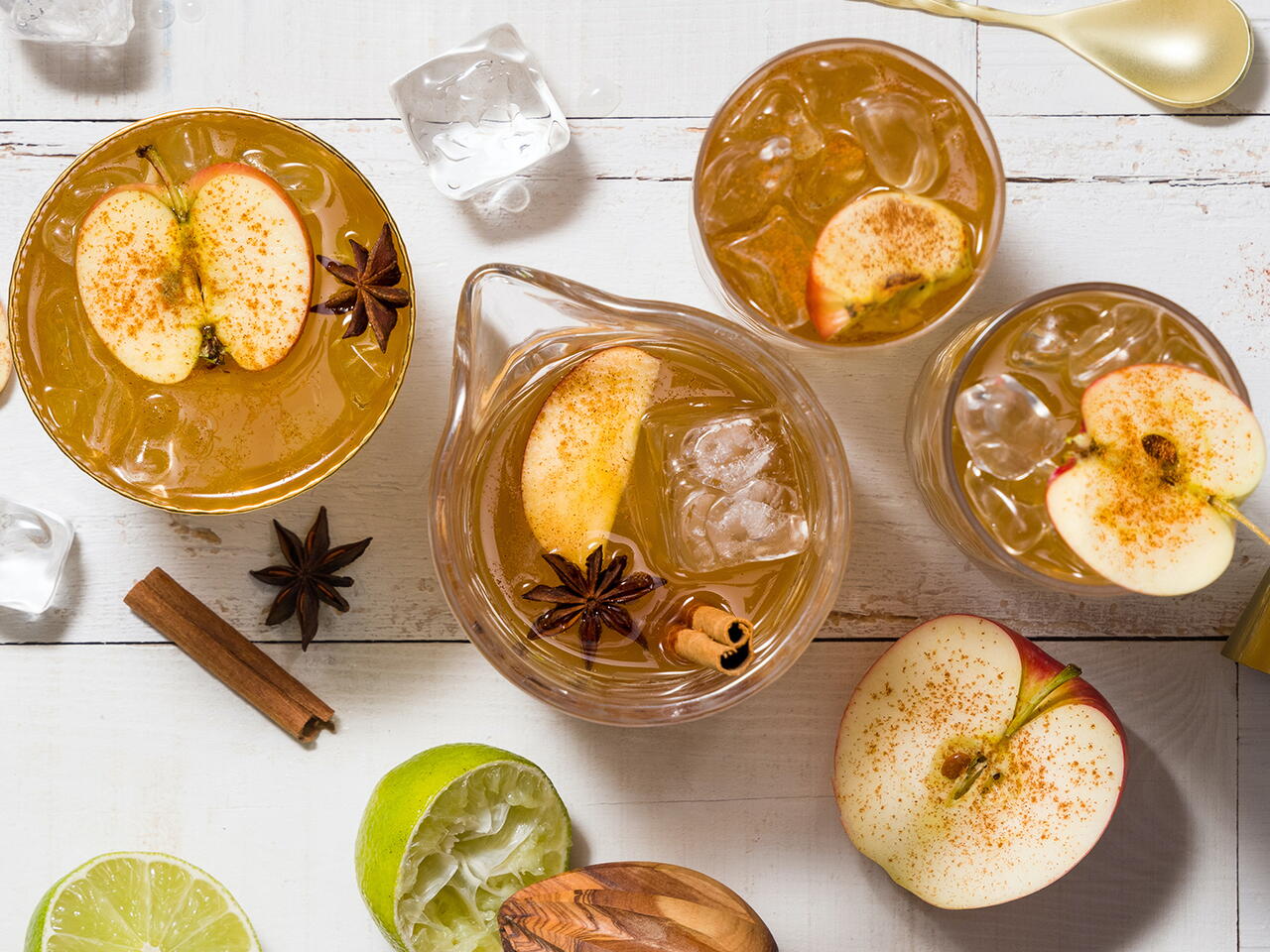 1 portions
10m
This cozy cocktail takes an autumn spin on the classic margarita. Sweet, seasonal apple cider and smoky mezcal are the stars of this show.
What you will need
2 oz El Silencio Mezcal
1/2 oz Cointreau
1 Lime
1/2 oz Pure Maple Syrup
4oz Apple Cider
Apple, optional
ground cinnamon, optional
cinnamon sticks, optional
(Nutritional facts 36 calories, 0.14 g fat, 10.12 g carbohydrates, 0.26 g protein, 0 mg cholesterol, 4 mg sodium)
How to cook
Add Mezcal, Cointreau, 1/2 oz. of lime juice, maple syrup, and apple cider to a shaker. Shake until cold.
Pour into high ball glass filled with ice.
Optional: sprinkle cinnamon on apple slices and torch until smoky for garnish.