Really simple and delicious. I was watching this episode of Chefs Table with the Korean monk. She made something like this. Looked good so I gave it a try.
What you will need
6 medium shiitake mushrooms
2 tbsp sesame oil
1/4 cup soy sauce
How to cook
Heat oil
Heat sesame oil in a heavy skillet.
Clean mushrooms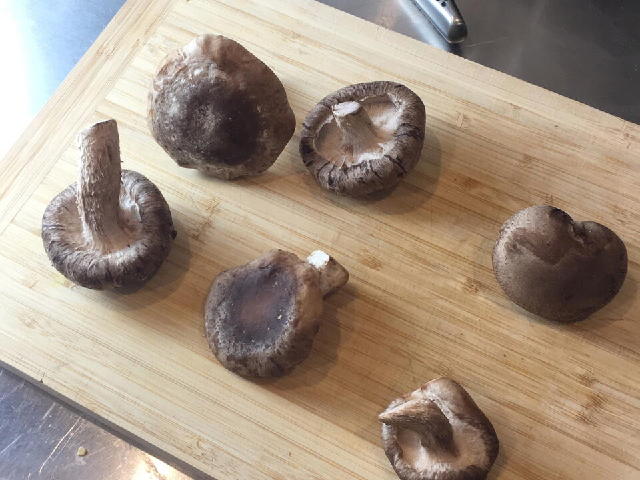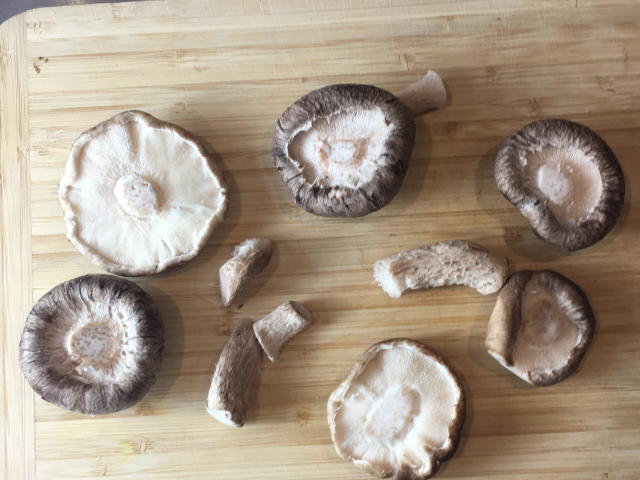 Gently remove stem and gills from shiitake.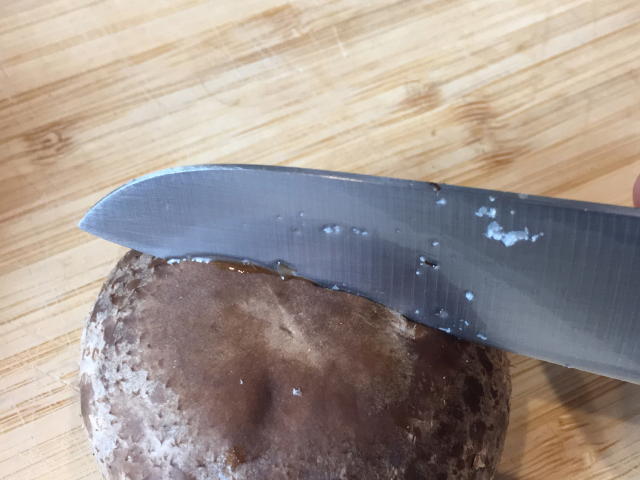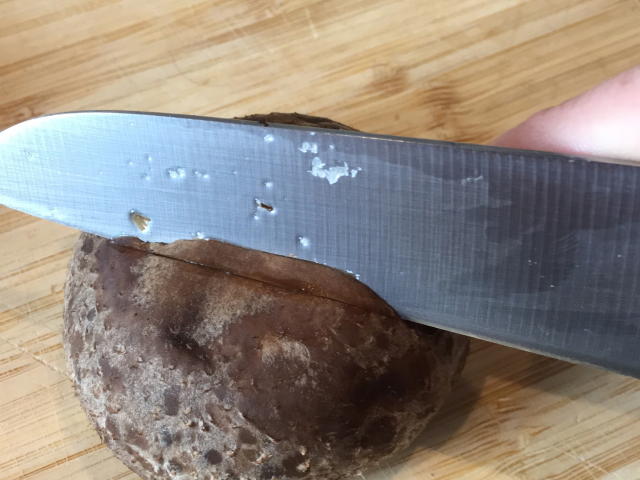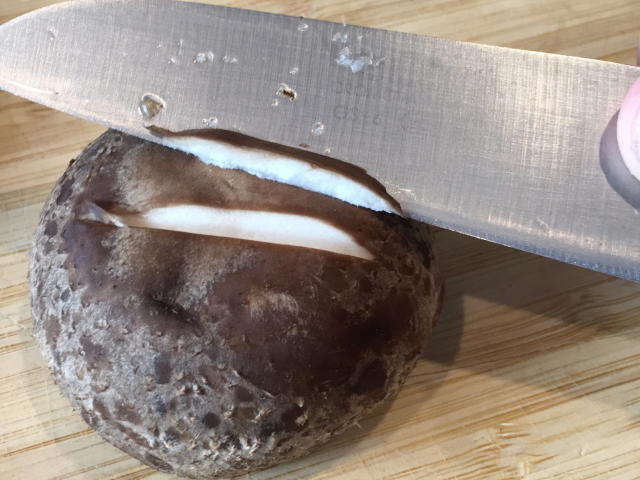 With a sharp knife, cut shallow notches into the mushroom caps to form a star pattern.
Fry, cap down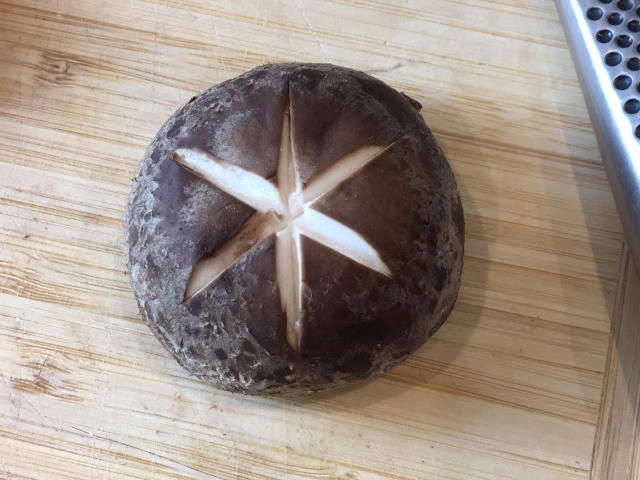 Place mushrooms, cap-down in hot oil. Not too high on the heat, just sizzling.
Flip
After a few minutes, flip the caps. Repeat until cooked through.
Add soy sauce and reduce
Add soy and reduce down to a thick glaze.