Spiced Burgers with Couscous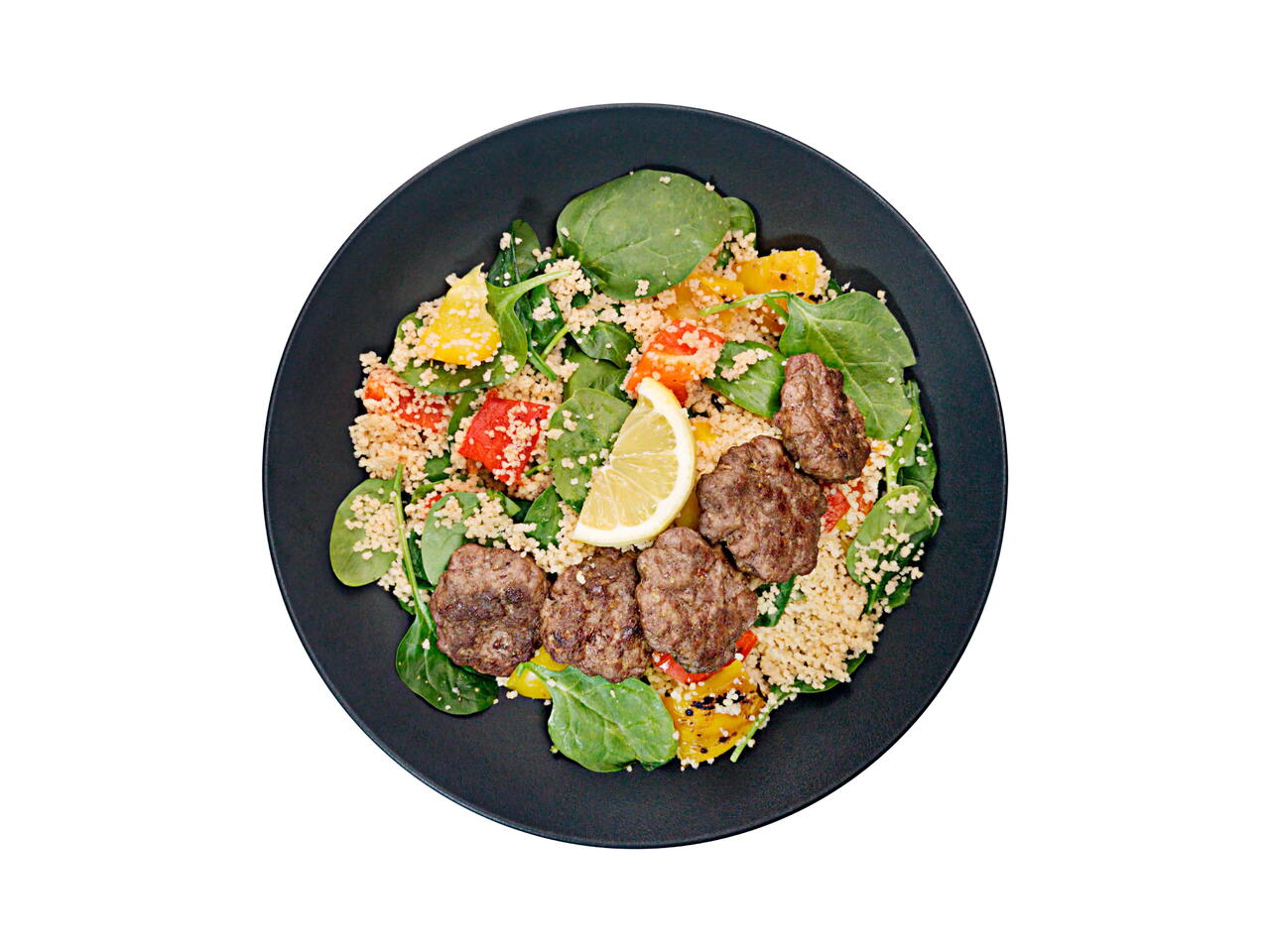 5 portions
25m
A great recipe to try something new with ground beef. Spice up mini beef patties and serve with sweet roasted peppers! Great for lunch or dinner.
What you will need
1 Yellow Bell Pepper
1 Red Bell Pepper
1 tsp Olive Oil
1 1/2 Ground Beef
1 Lemon
1 tsp ground Cumin
1/2 tsp Dried Oregano
1/2 tsp Gound Coriander
1/2 tsp Salt
1/4 tsp Ground Black Pepper
1 cup Couscous
4 cups Washed Spinach
(Nutritional facts 124 calories, 0.64 g fat, 25.22 g carbohydrates, 4.53 g protein, 0 mg cholesterol, 150 mg sodium)
How to cook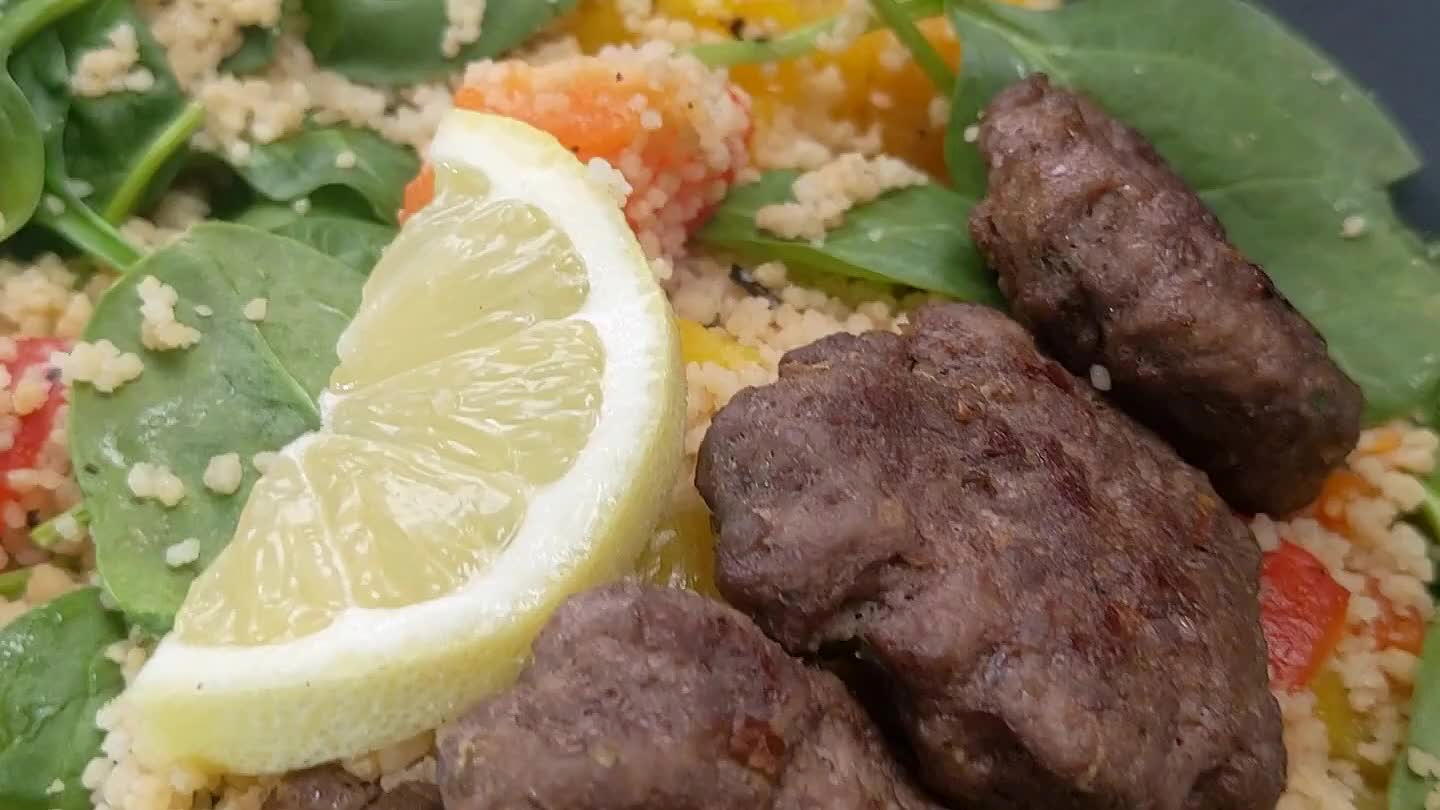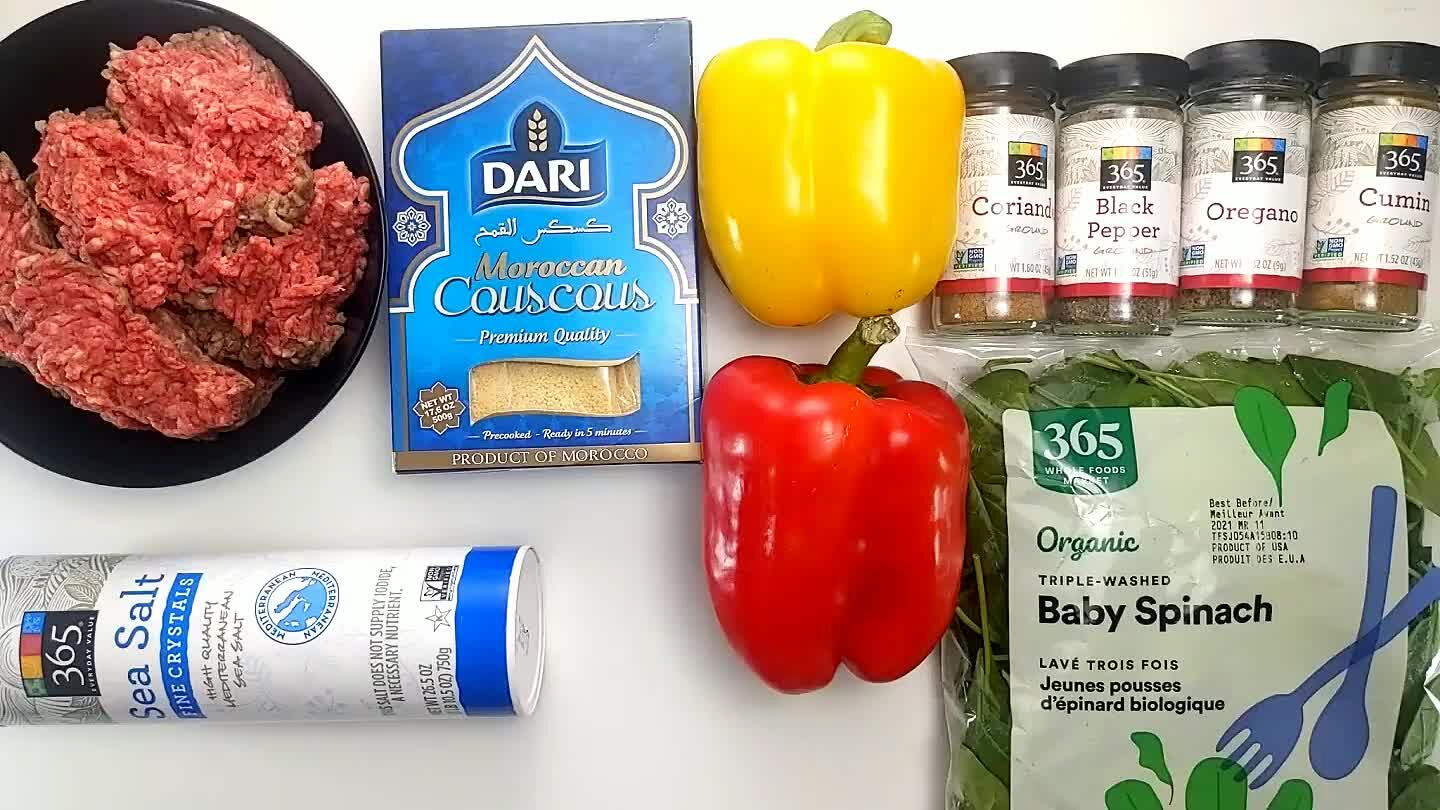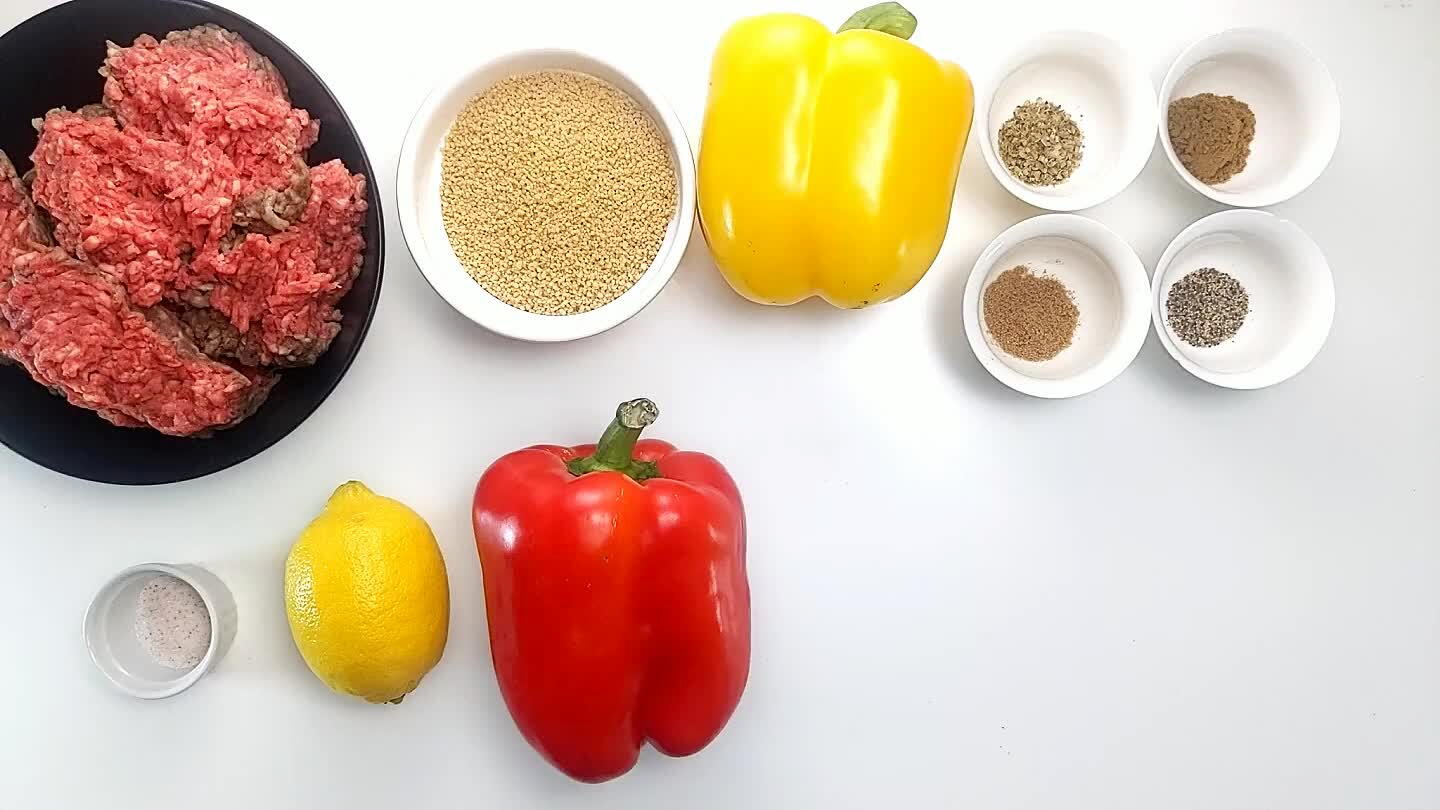 Gather and portion ingredients.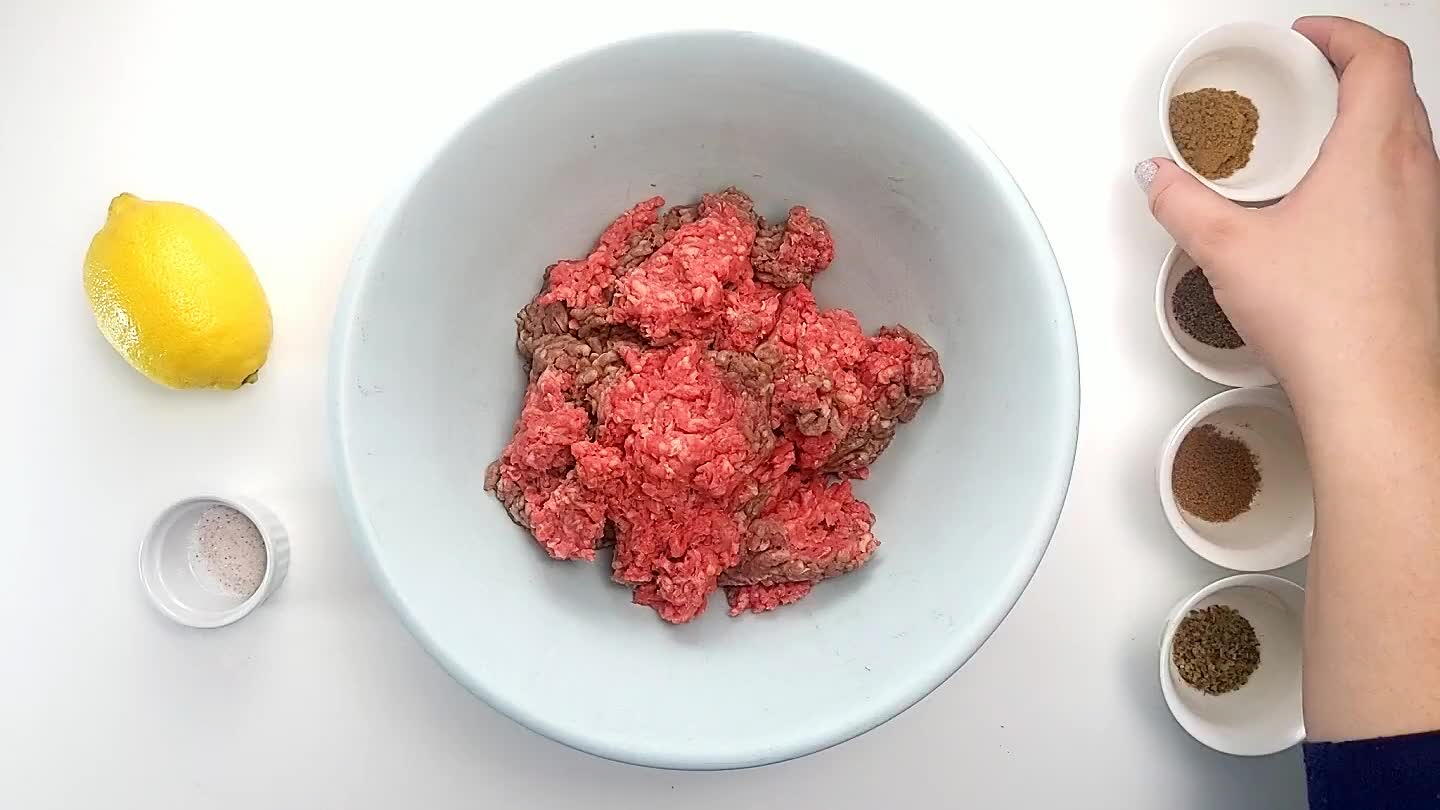 Add the cumin, coriander, oregano, and half of the pepper and salt.
Zest the lemon into the ground beef as well. You will need about 2 tsp of zest. Save the lemon to juice into the couscous later.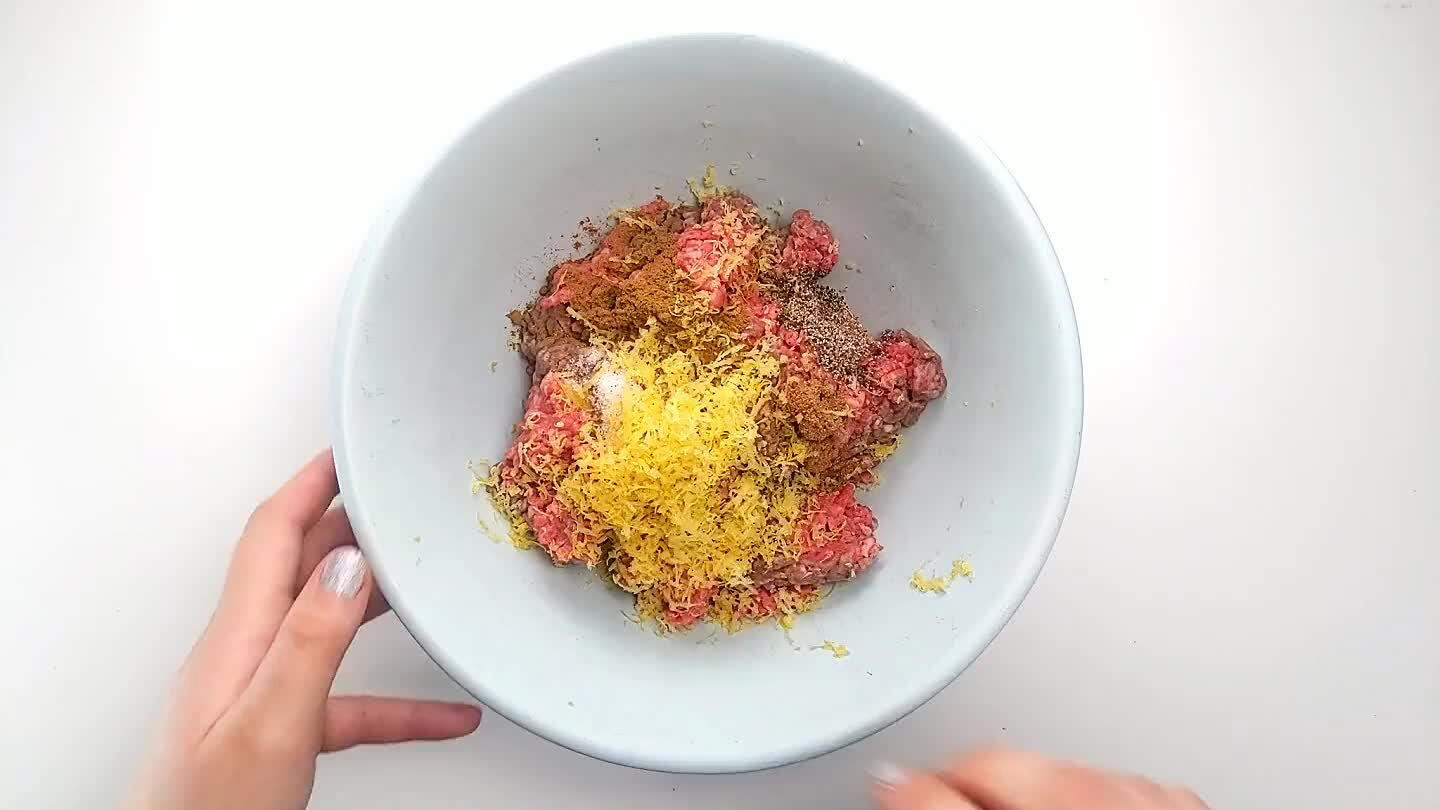 Mix with a spoon or your hands until all the seasonings are distributed.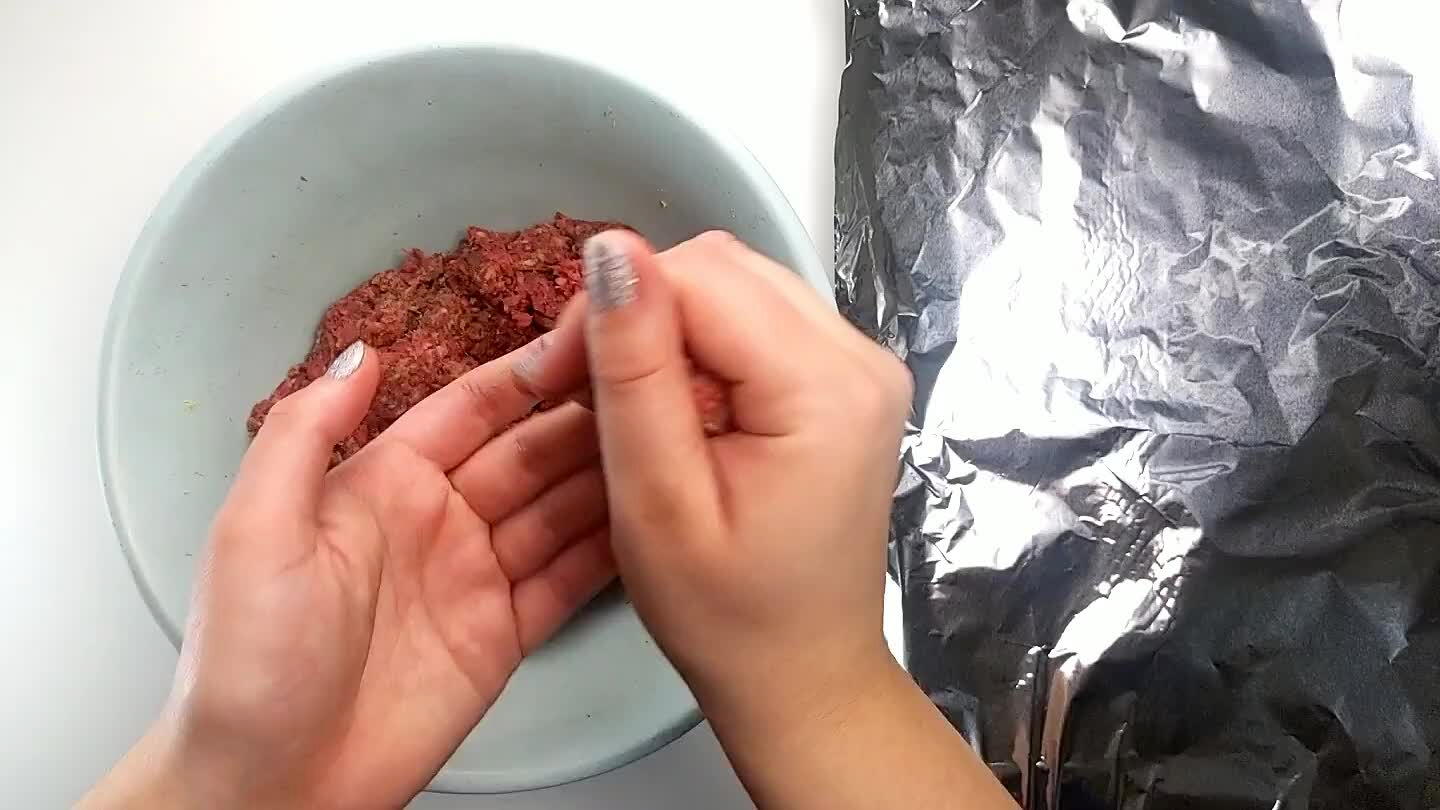 Form the beef into 2-inch patties, and place on a foil-lined rimmed baking pan.
Lightly coat the bell peppers with olive oil and broil for about 4-7 minutes turning to char all sides.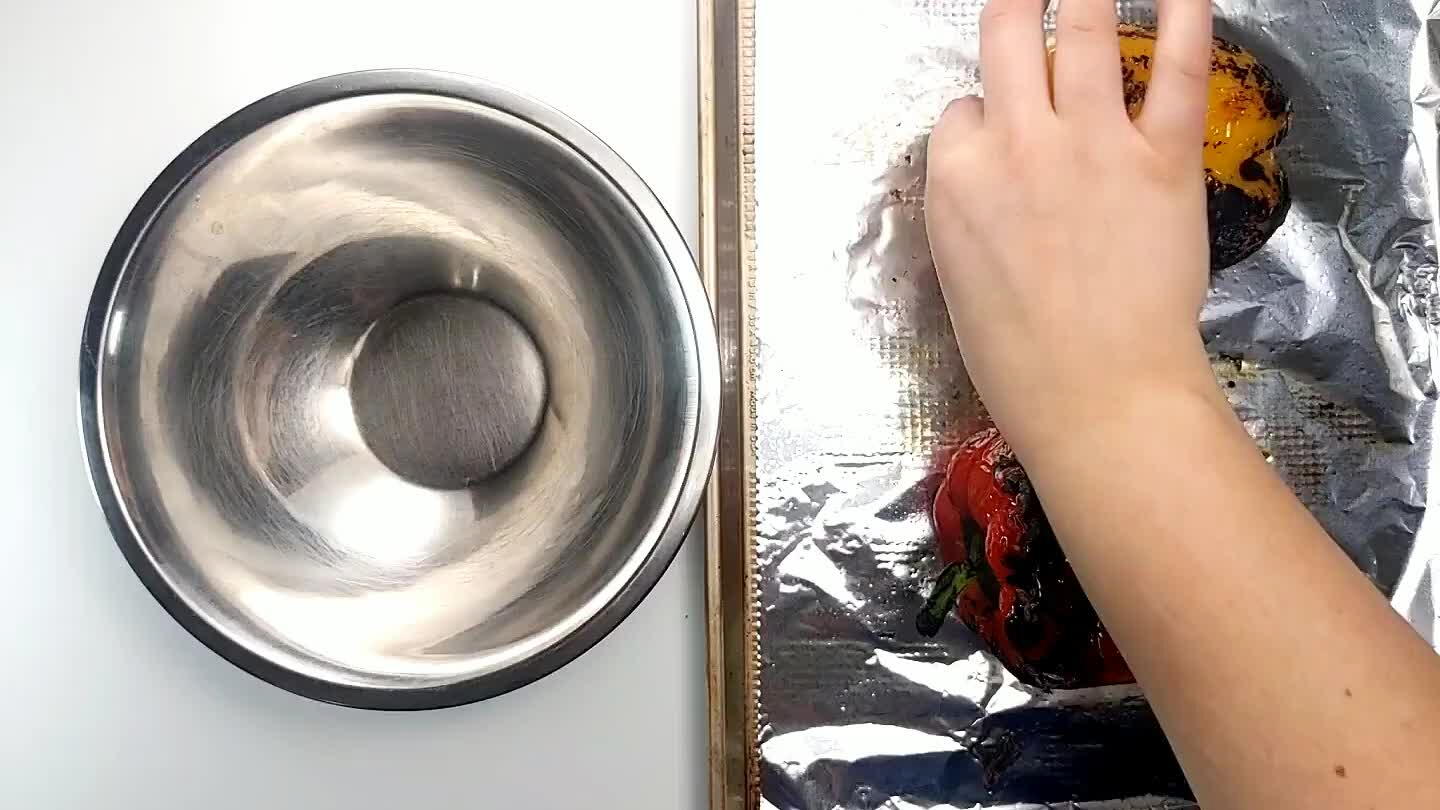 Place the roasted peppers into a covered bowl. Let sit for about 10 minutes.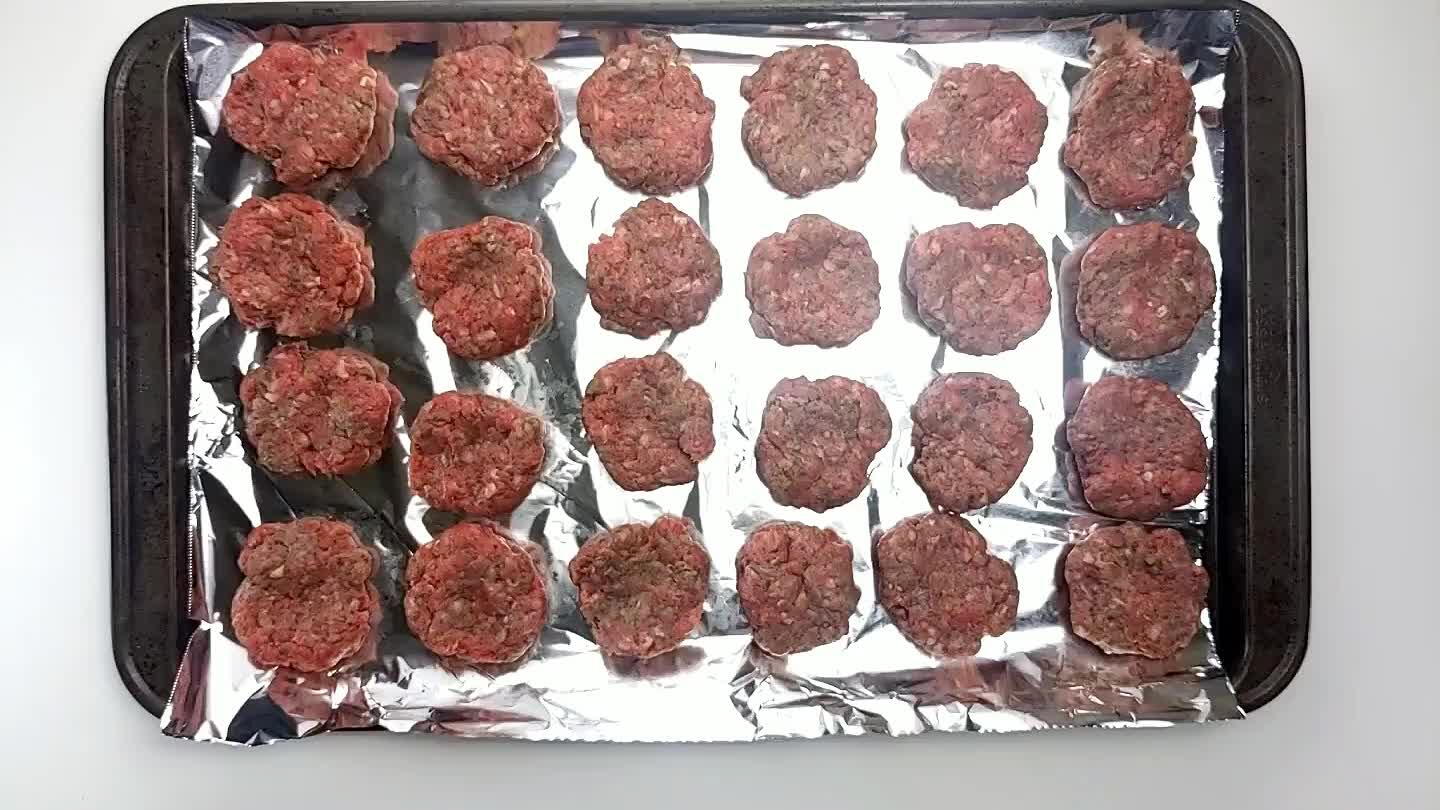 Broil the burgers for about 5-7 minutes or until cooked to your liking.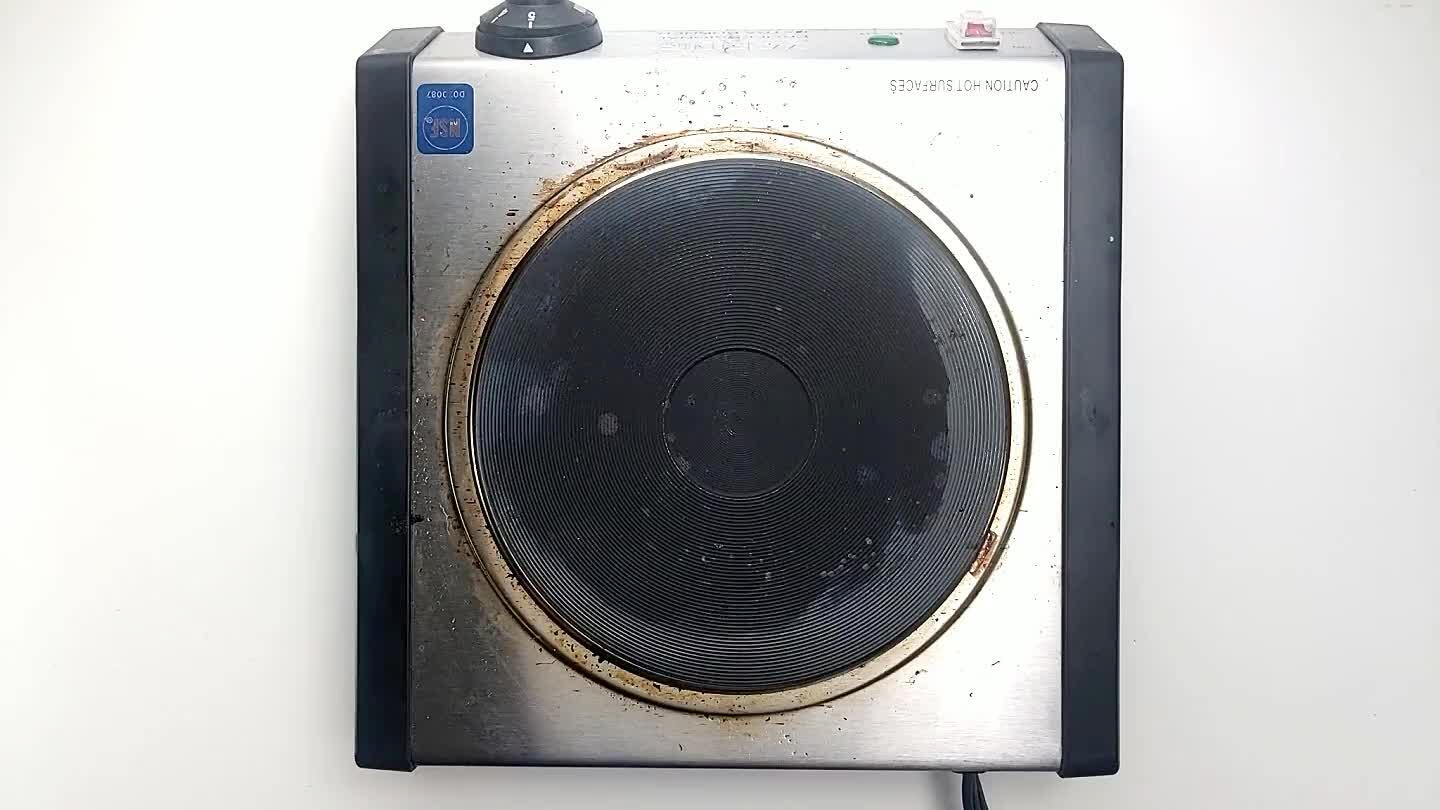 Cook the couscous according to package instructions. Fluff up with a fork.
Add the juice of half of the lemon to the couscous and stir to combine.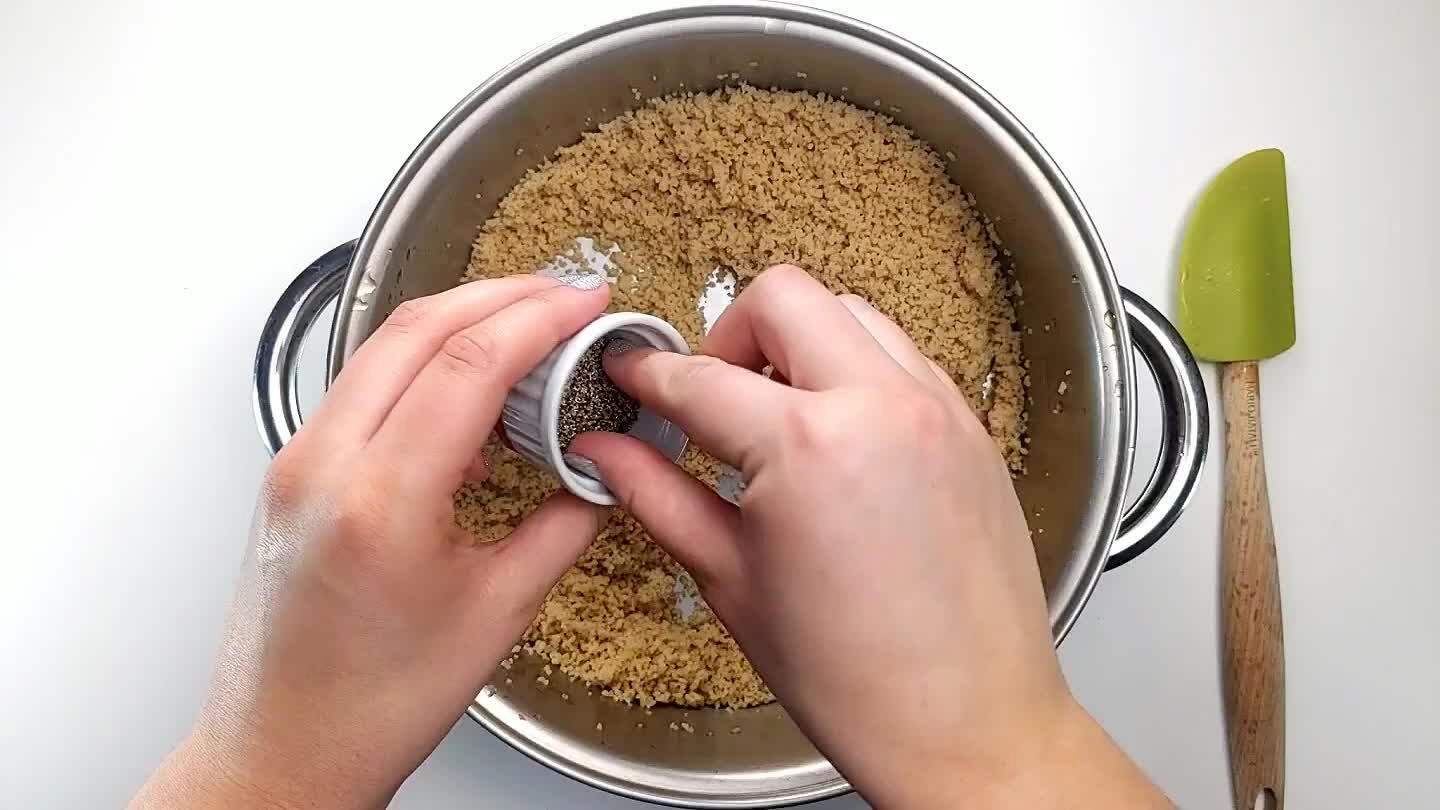 Add the remaining salt and pepper to the couscous.
Add the spinach to the couscous and stir until combined. The spinach should wilt slightly.
Peel the peppers. Sometimes it works well to use a paper towel to grab and peel the skin. It's ok if you can't get it all off.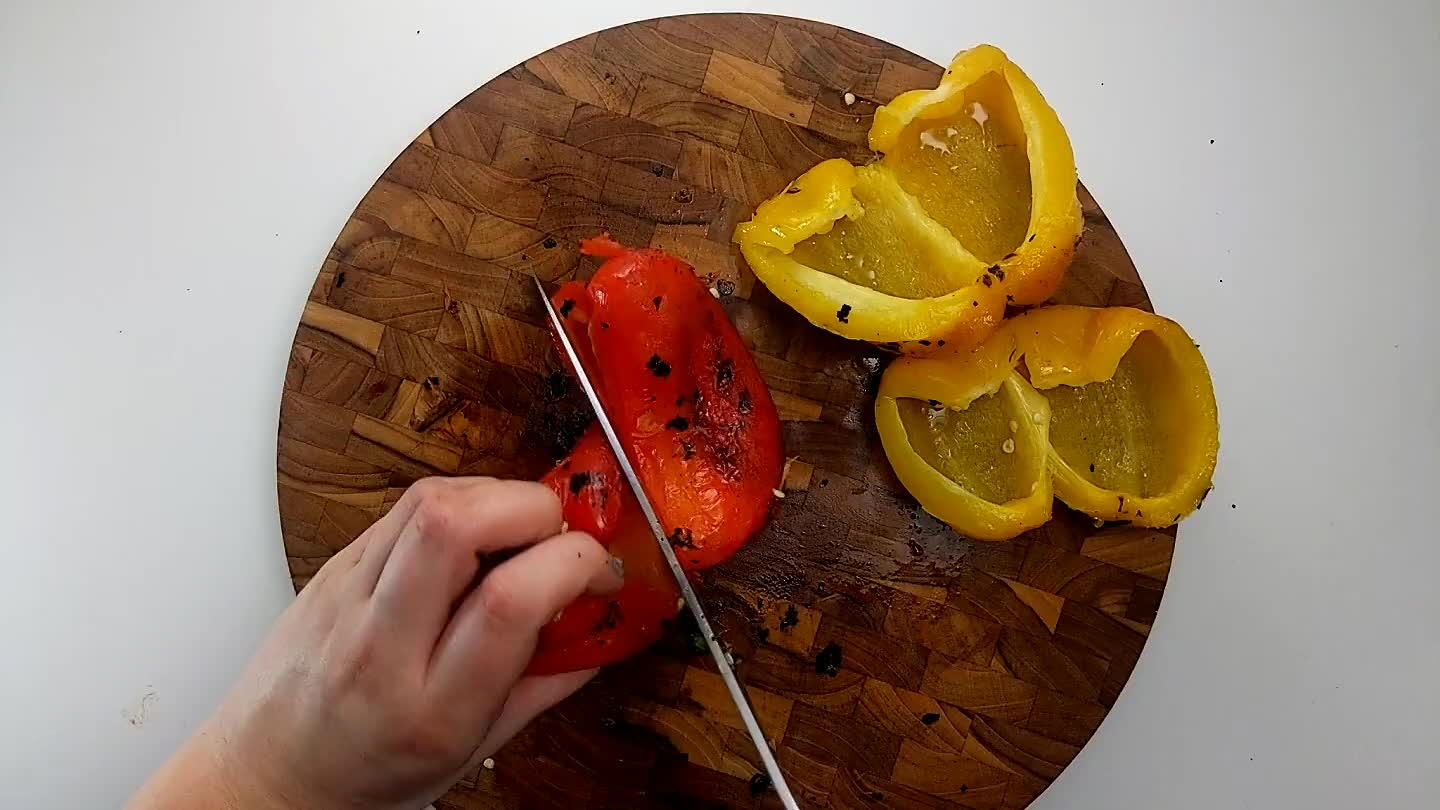 Cut the peppers into about one inch pieces.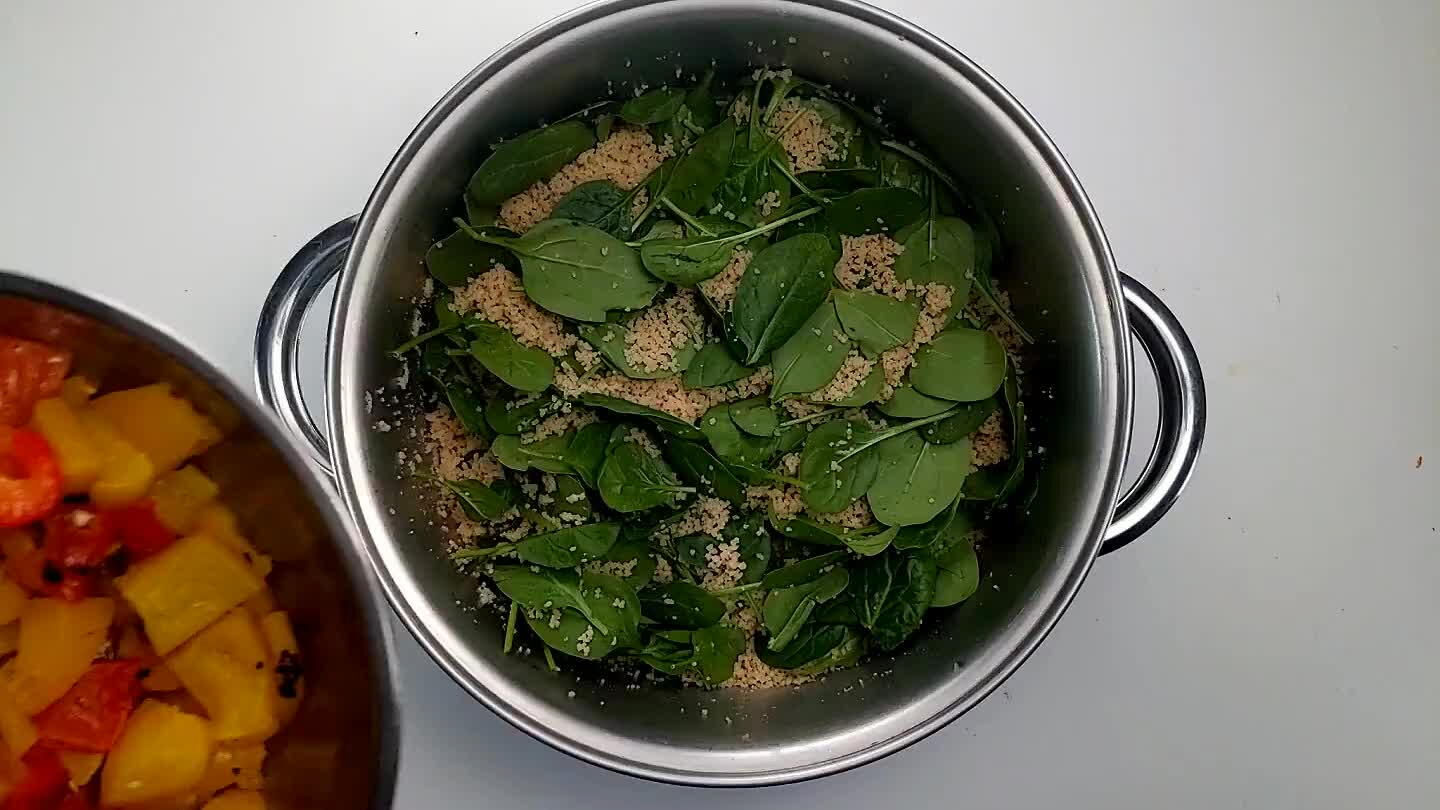 Add the peppers into the couscous.