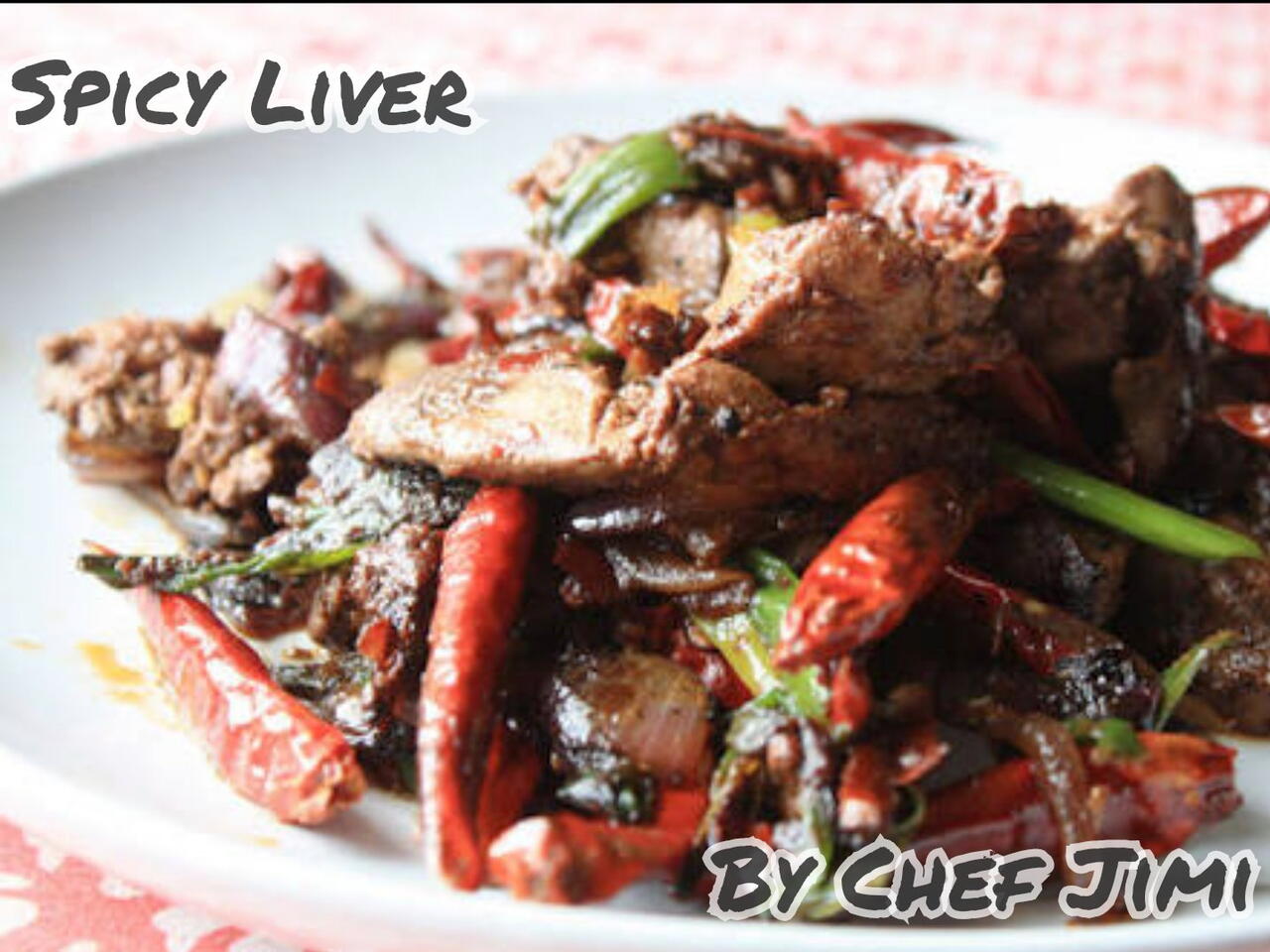 What you will need
4 tablespoons oil, divided
10 ounces pork or poultry liver
1-inch piece ginger, thinly sliced
1 medium onion, thinly sliced
1 dozen dried red chilis
1 tablespoon of Bean Paste
How to cook
Heat 3 tablespoons oil in a wok over high heat until smoking. Add the liver and stir-fry until the firm but interior is still very pink, 60 to 90 seconds. Remove the liver with a slotted spoon and transfer to a paper towel-lined plate. Set aside.
Return wok to high heat. Add the scallions and ginger, and stir-fry until fragrant, about 30 seconds. Add the onions reduce heat to medium, and continue to stir-fry until the onions are soft and slightly caramelized, 5 to 7 minutes.
Push the onions to one side of the wok. Add one more tablespoon of oil to the wok. Add the chilis and the Sichuan peppercorns stir-fry until fragrant, about 20 seconds. Add the fermented bean paste and stir-fry for a few seconds longer.
Add the liver back to the wok. Stir-fry the liver over medium heat until the interior is still pink but no longer rare, about 20 seconds longer. Remove from heat and serve immediately