Spicy Pork Rice Paper Dumplings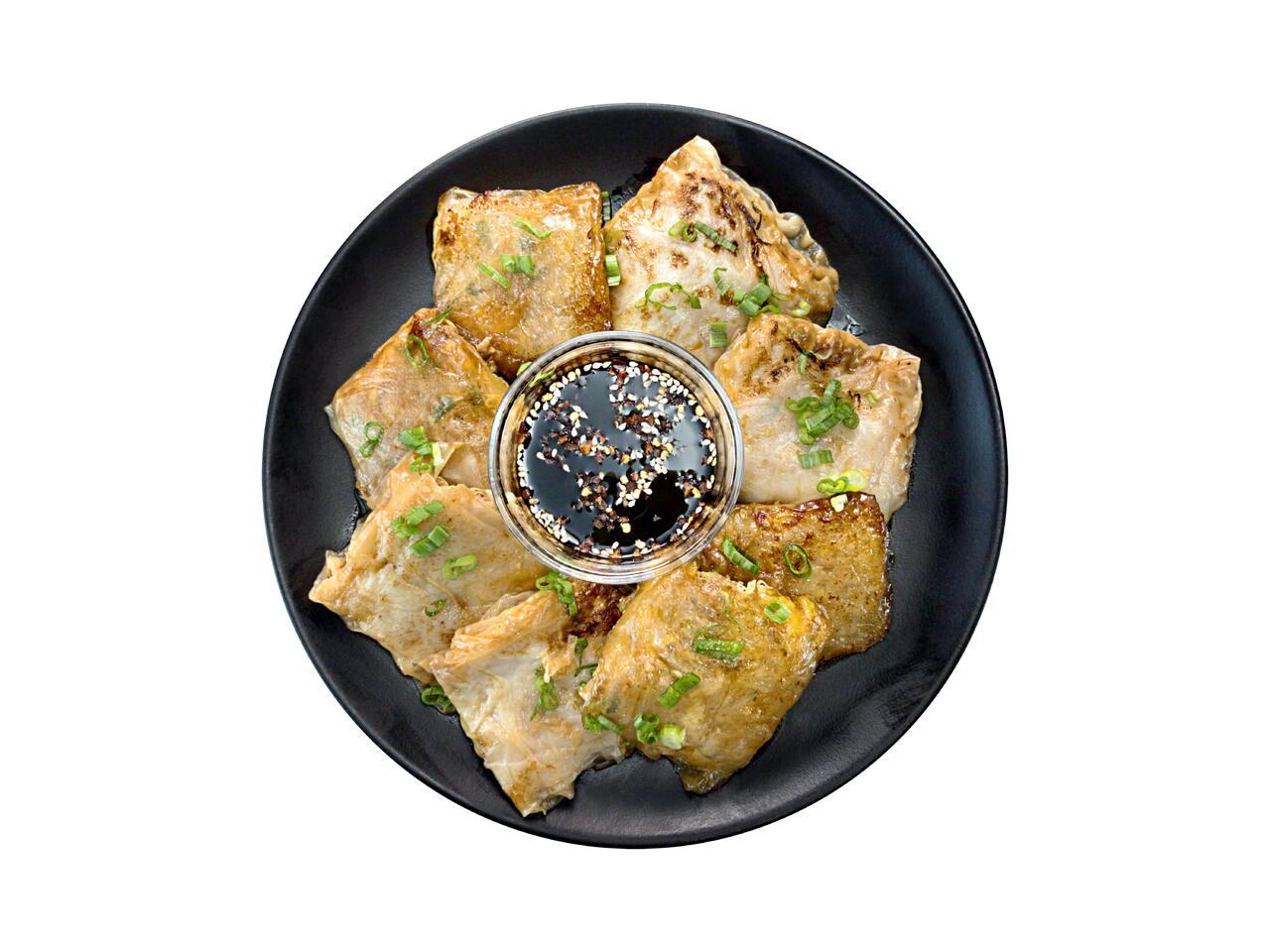 10 portions
45m
Try this fun new way of creating dumplings! Soak rounds of rice paper so that they are pliable and fill like you would a fresh roll. The rice paper gets a soft and browned quality similar to traditional steamed dumplings that is totally gluten free. Feel free to get creative and add mushrooms, carrots, ginger or other favorite veggies to the mix.
What you will need
1/2 head Cabbage
2 Tbsp Sriracha
1 bunch Green Onion
4 cloves Garlic
1lb Ground Pork
1/4 cup Soy Sauce
1/4 tsp Salt
10 sheets Rice Paper
1/4 tsp Black Pepper
(Nutritional facts 67 calories, 1.55 g fat, 4.86 g carbohydrates, 8.81 g protein, 20 mg cholesterol, 553 mg sodium)
How to cook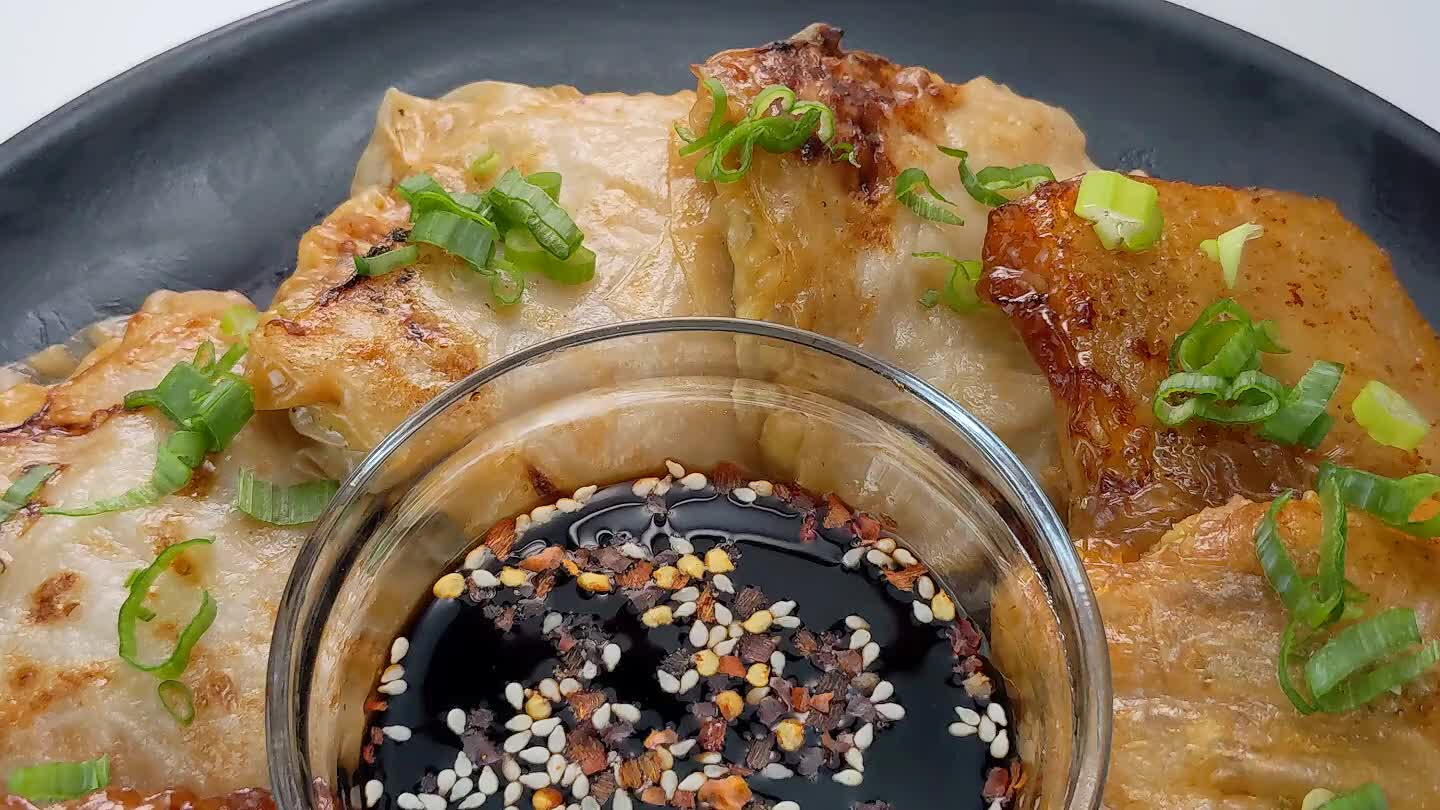 Gather and portion ingredients.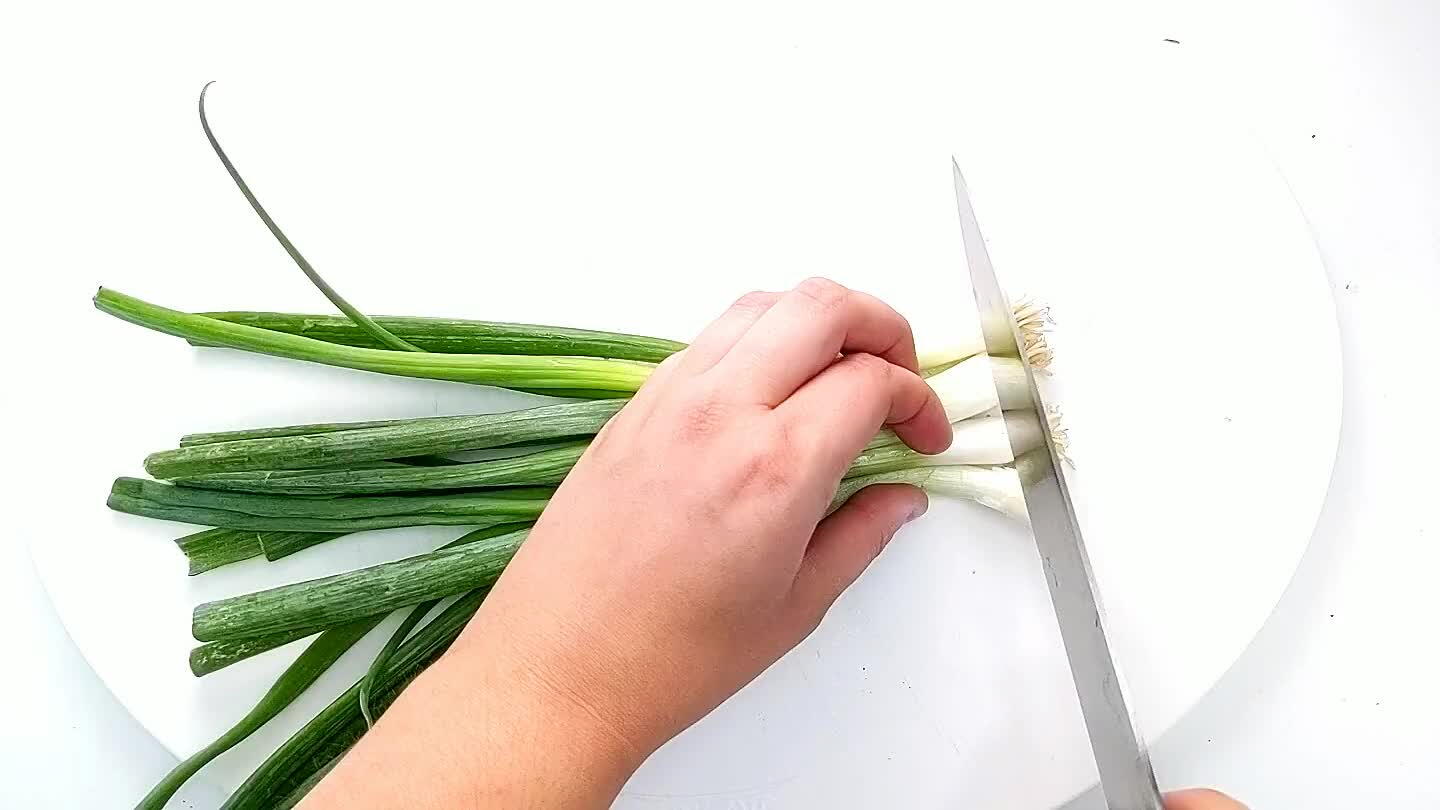 Wash and cut off the root end of the green onion. Slice as thin as possible into rounds.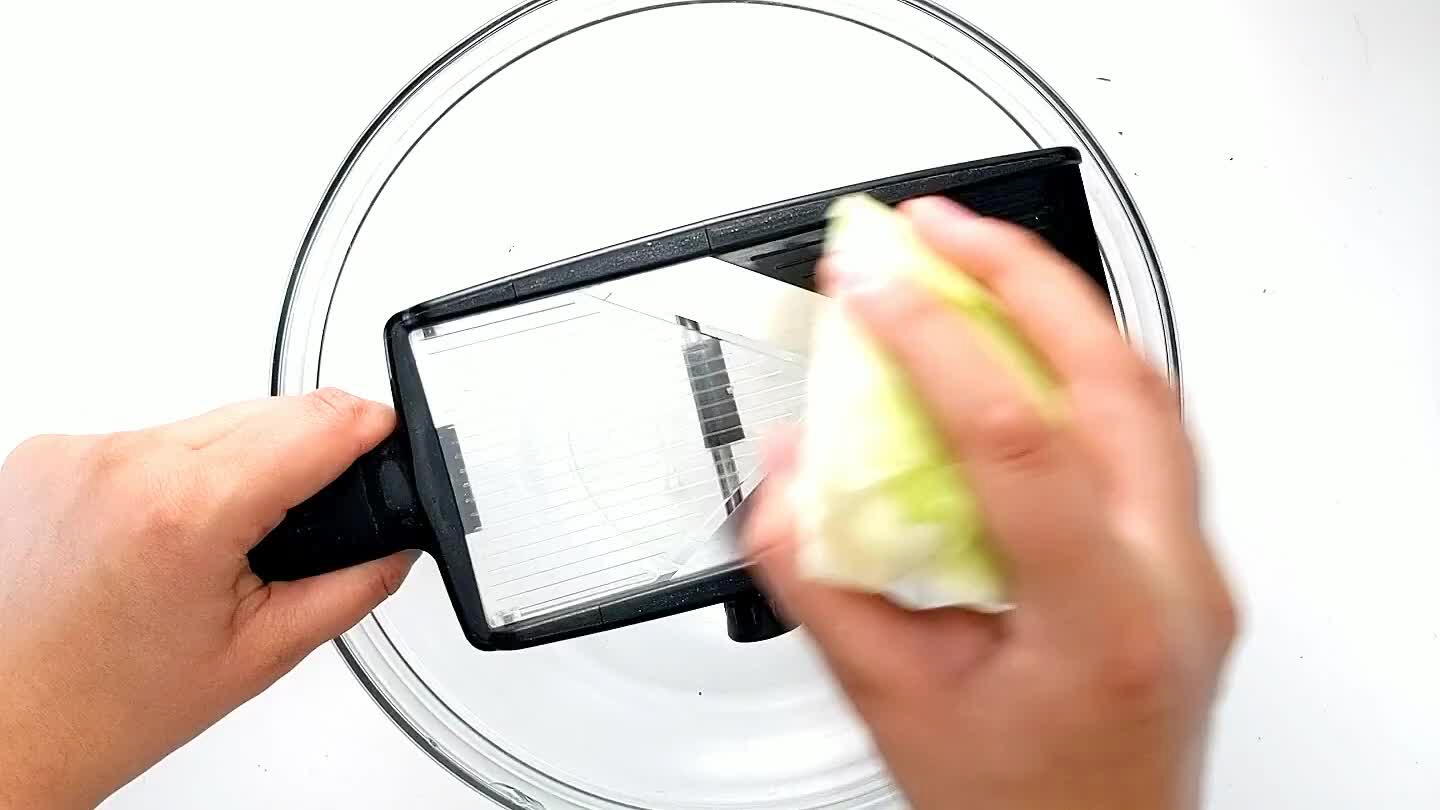 Shave the cabbage super thin with a mandolin or slice thin with a knife. You will want about 4 cups of shredded cabbage.
Add the ground pork and sliced green onion to a large mixing bowl with the shredded cabbage.
Add the soy sauce, salt, pepper and sriracha to the bowl.
Grate or finely chop the garlic and add to the pork mixture as well.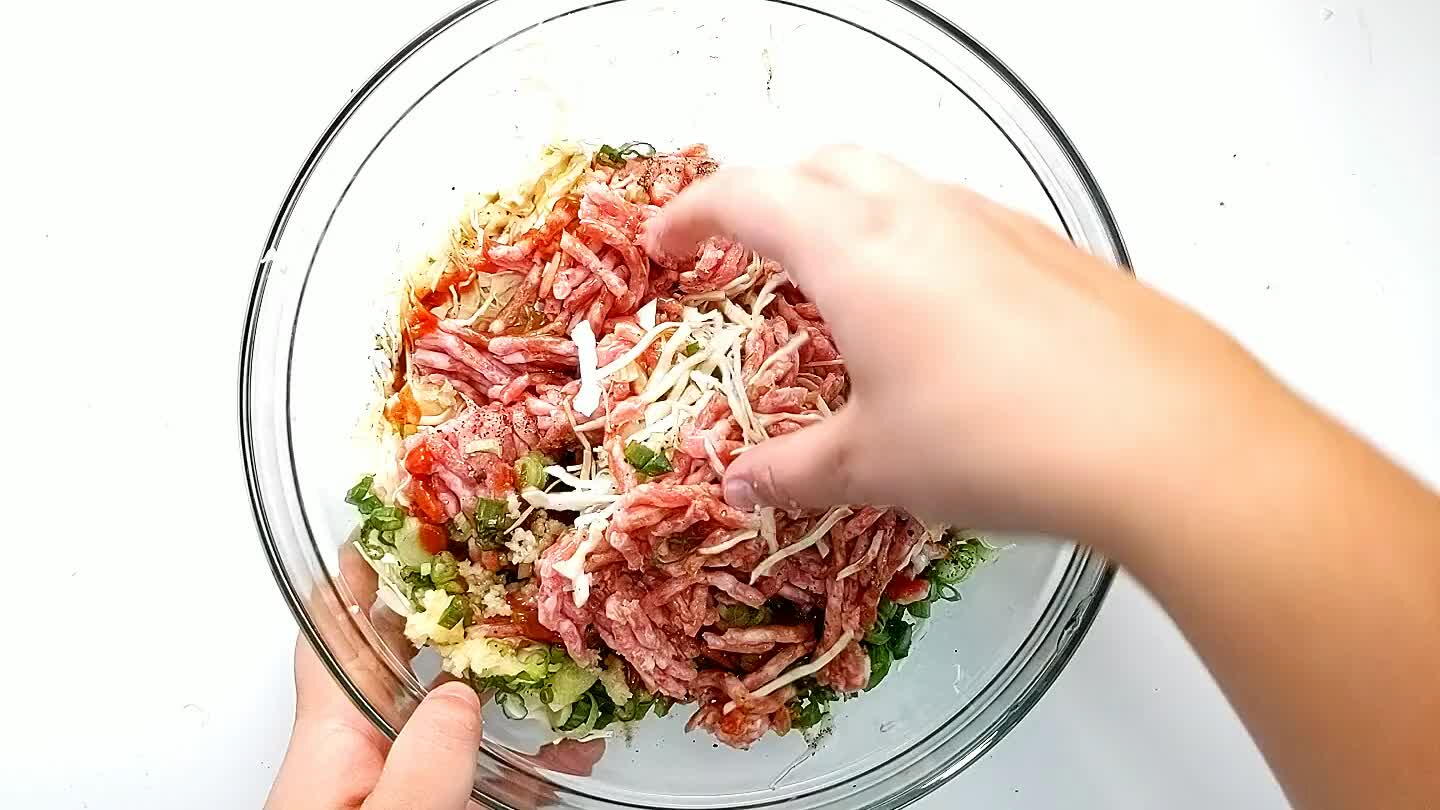 Using your hands or a spoon, mix everything together until well incorporated and sticking together.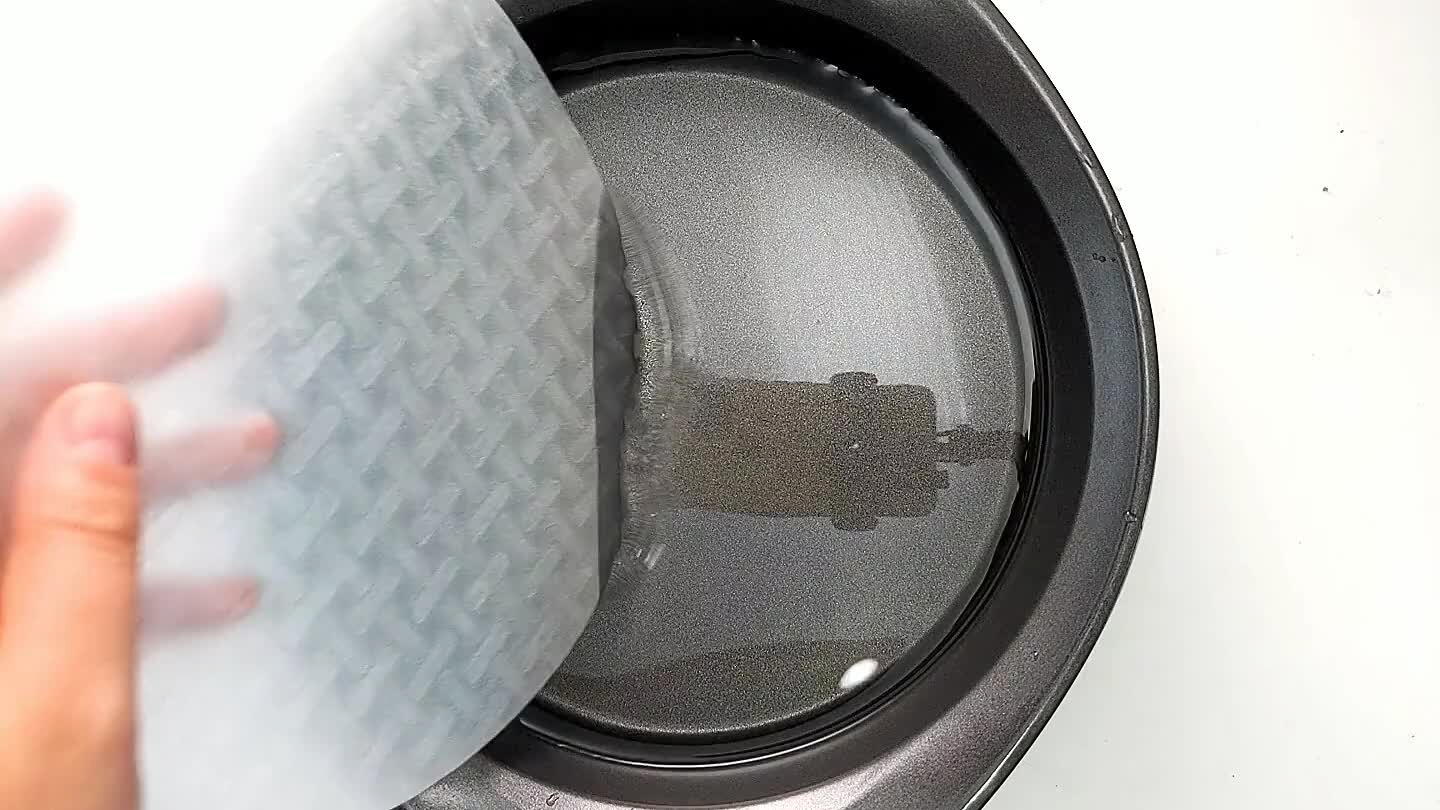 Prepare a pan or bowl with warm water that is large enough to submerge the rice paper in. Place the rice paper in the bowl agitating it with your fingers until the ridges on the paper just begin to dissolve. Don't go too long here, just enough for the rice paper to become pliable.
Working one at a time, lay the softened rice paper out on a cutting board and fill with about 1/4 cup of pork filling folding it into a square by folding in each side. Place on a non-stick surface while you finish filling the remaining dumplings. Lightly spray a nonstick skillet with oil and bring to medium-high heat. Add 4 dumplings being sure that they don't touch.
Cover the dumplings to brown and cook them for a few minutes. Then add a few tablespoons of water, add the lid again, and steam for a few minutes more and the rice paper begins to bubble up a bit.
Carefully flip the dumplings to the other side and cook for just a minute to finish cooking the pork. Don't keep them in the pan for too long or the rice paper will start to dissolve. Repeat with the remaining dumplings and serve with dipping sauce of your choice.