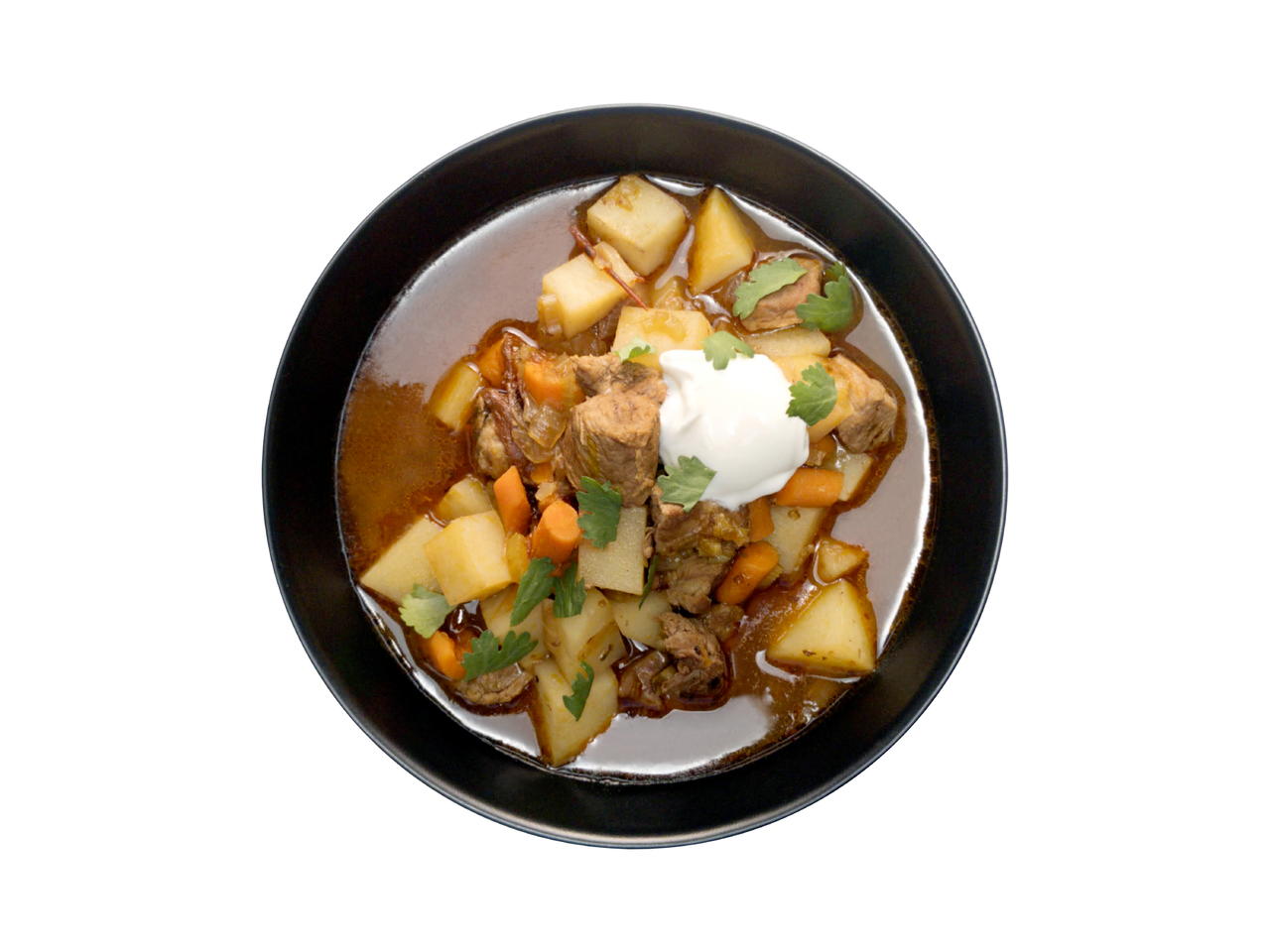 Recipe video made by Ryan
Published on 07/01/2020, viewed by 372
6 portions
50m
While this dish is primarily designed for efficiency, you're not losing out on flavor. Looking forward to rich, hearty stews like this really makes the end of summer a little less of a bummer.
What you will need
1.5 lb Pork Shoulder
1 Yellow Onion
2 Carrots
2 stalks Celery
1 lb Russet Potatoes
1 tsp Ground Cumin
1 tsp Dried Oregano
2 Tbsp Chicken Better than Bouillon
2 oz. Chipotles in Adobo
5 cups Water
(Nutritional facts 82 calories, 3.9 g fat, 4.45 g carbohydrates, 7.06 g protein, 22 mg cholesterol, 314 mg sodium)
How to cook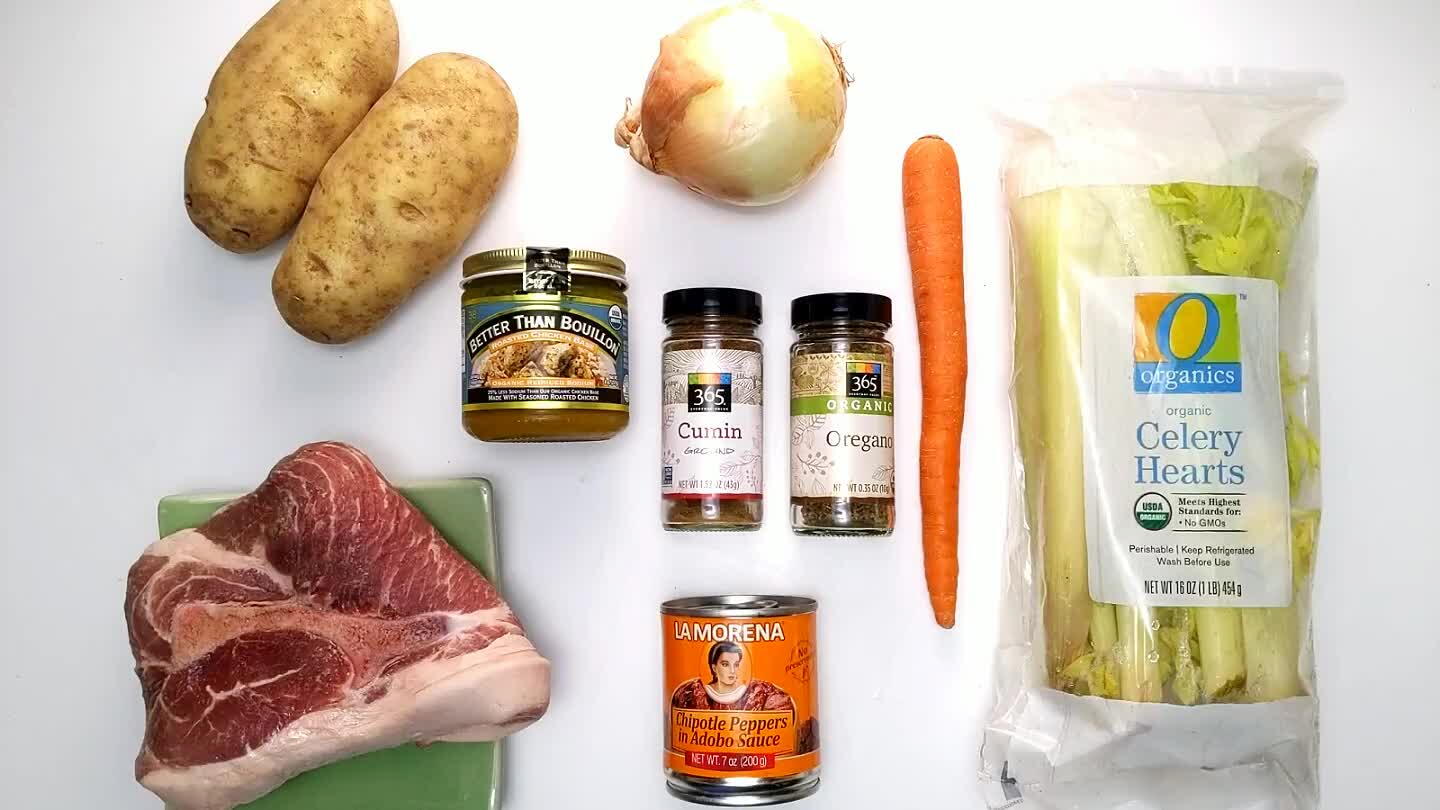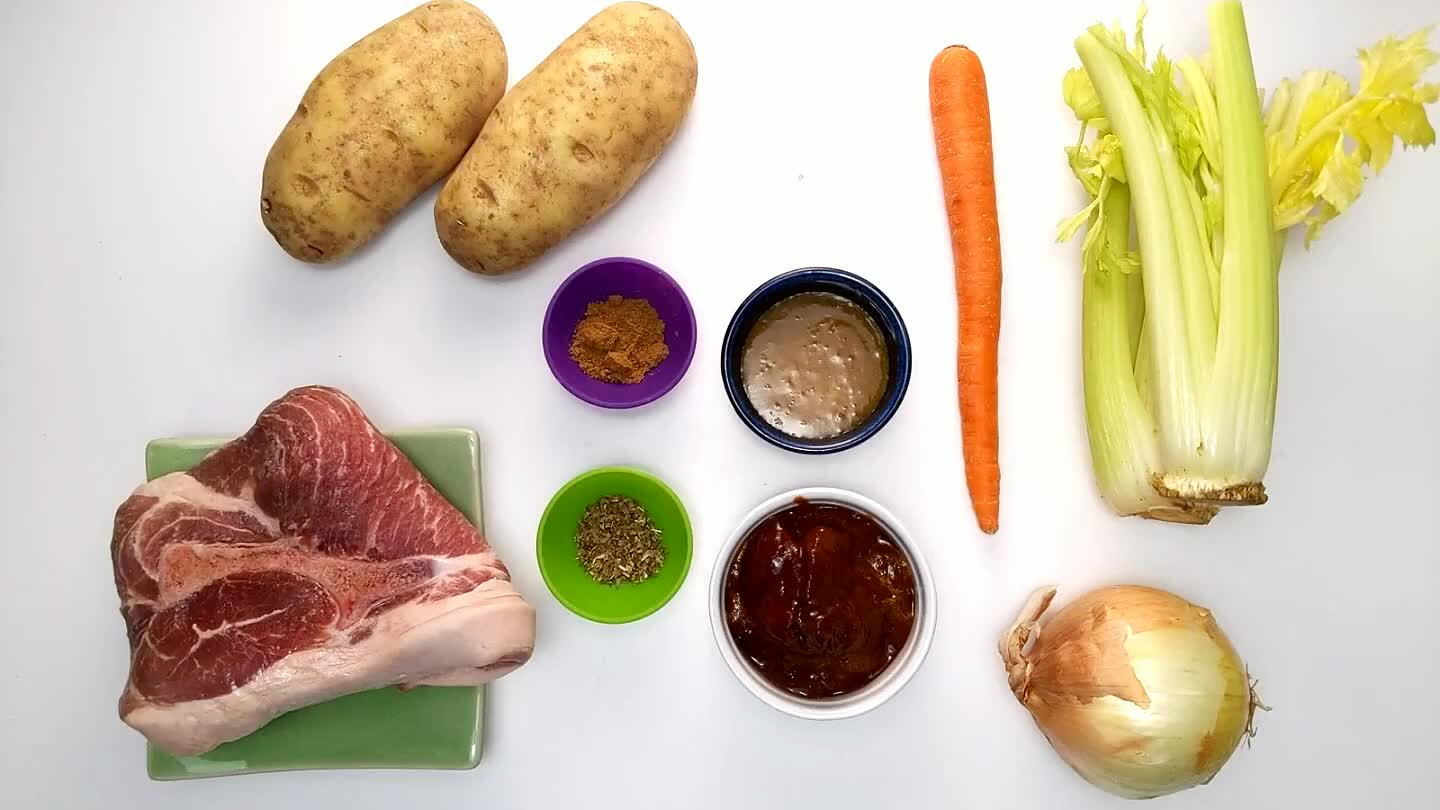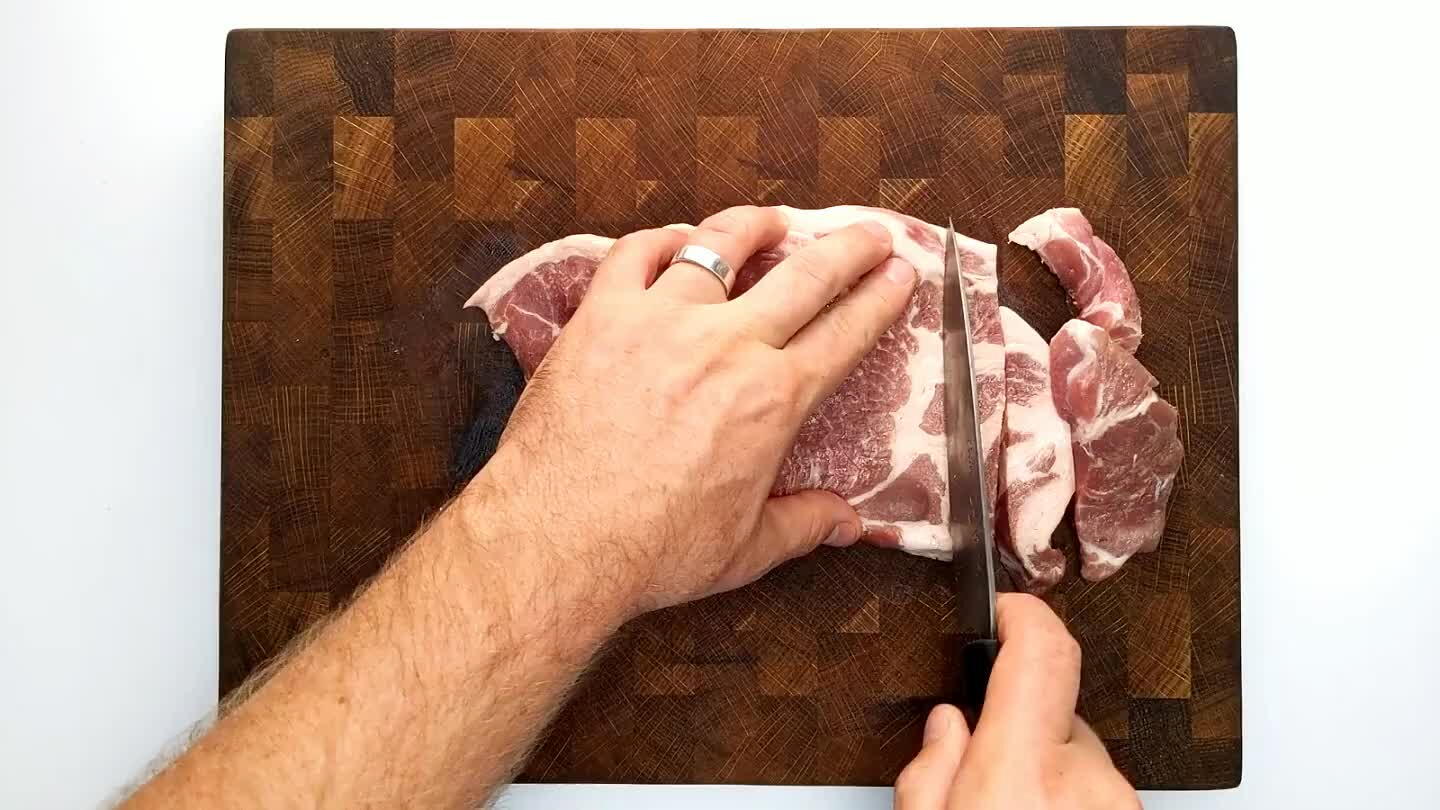 Slice the pork into bite-sized chunks.
Dice the onion as finely as possible. Remove the stem tip and slice in half through the stem to root axis. Slice finely from the top, perpendicular to the sliced stem face without cutting through the root end. Then slice into the stem face several times with the blade parallel to the board to complete a hatch pattern. Slice again from the top perpendicular to the previous slice to dice finely.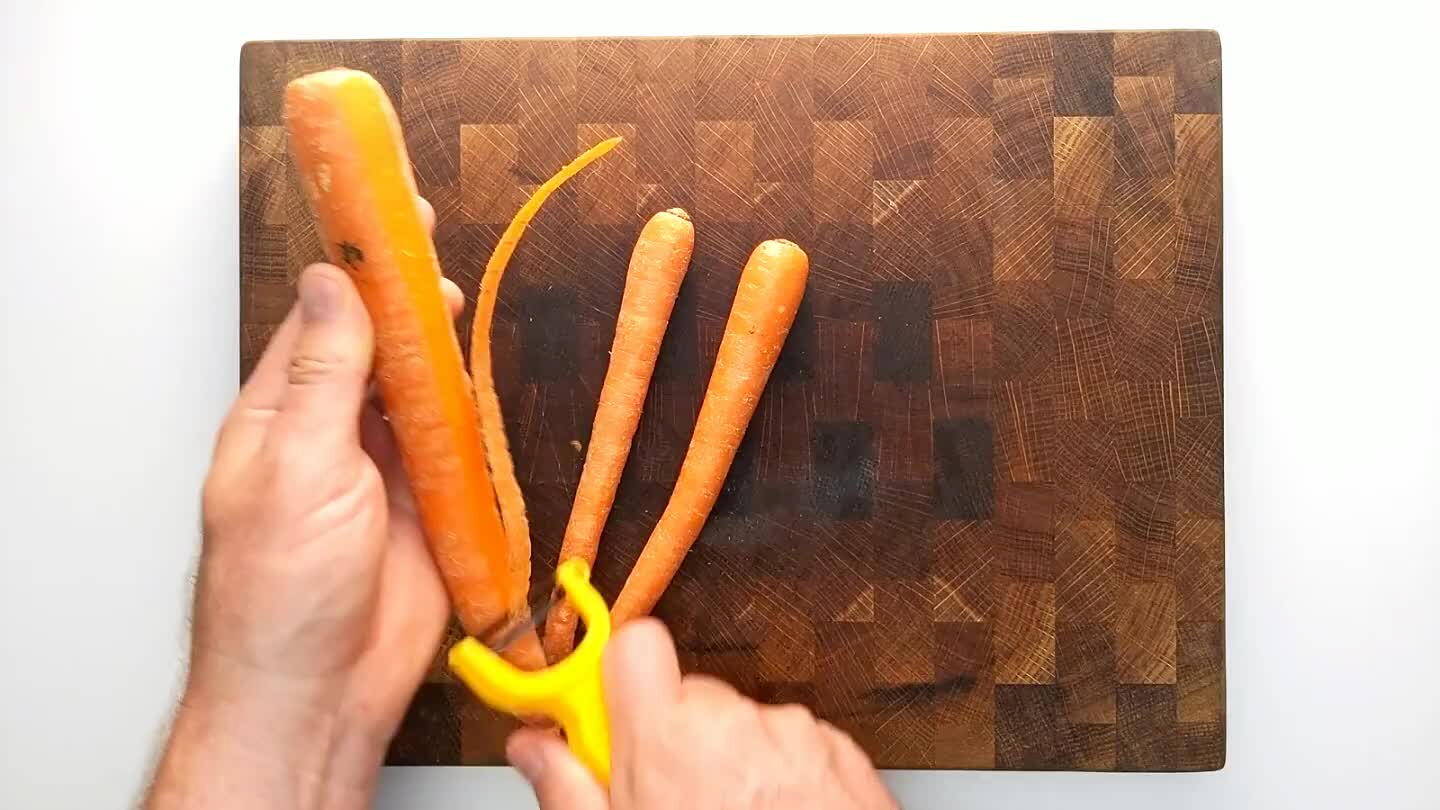 Peel the carrots and dice to about ½".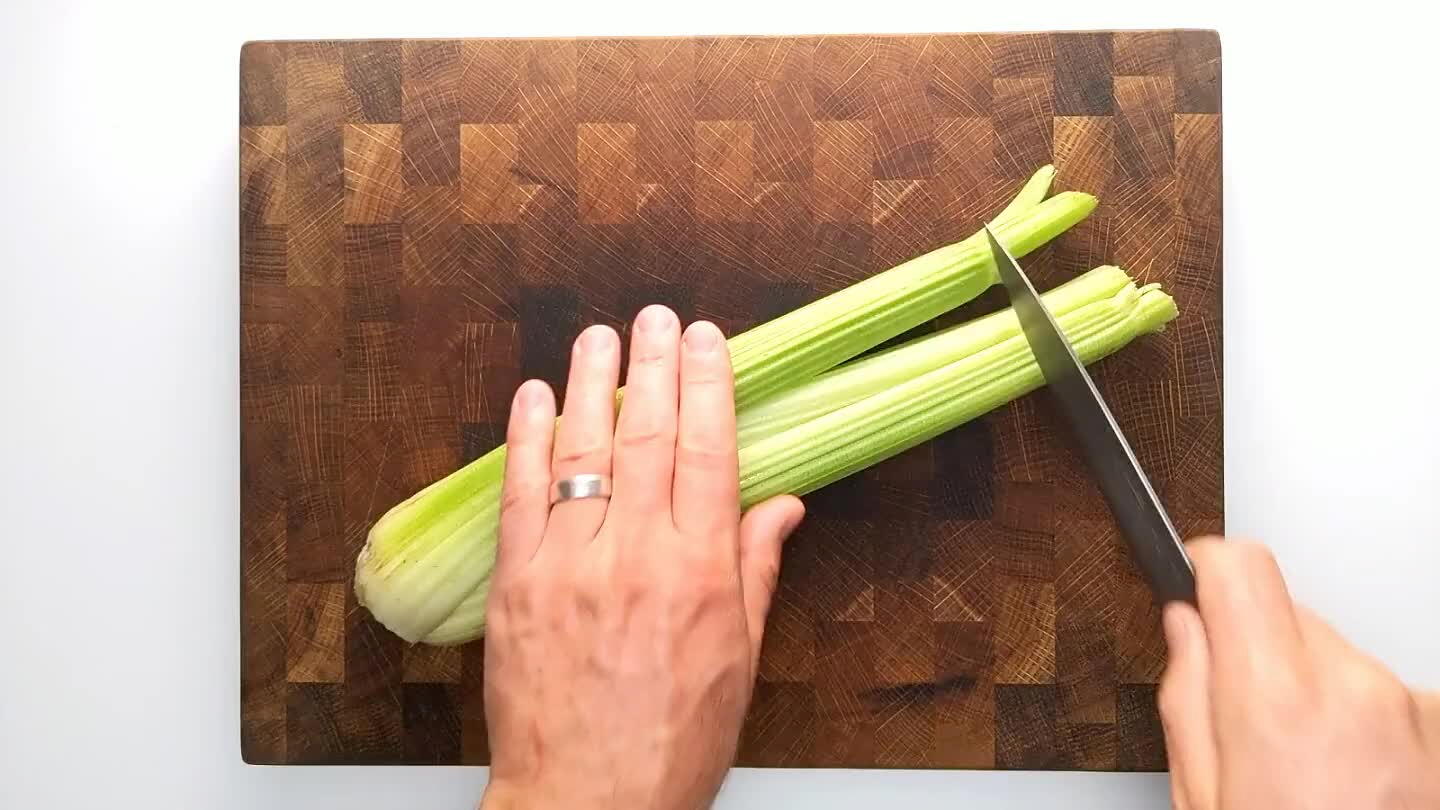 Wash the celery. Remove the stem and tip. Split the stalks into halves or thirds lengthwise, then bundle them up and slice perpendicularly to a small dice.
Peel potatoes and dice roughly to around 1" chunks.
Cook the pork chunks in a saucepan over medium heat. You may need to add a little oil to the pan to avoid sticking, but oftentimes, pork contains enough fat to keep itself lubricated while cooking.
Once the pork has begun to develop some color and light caramelization, add the diced onion.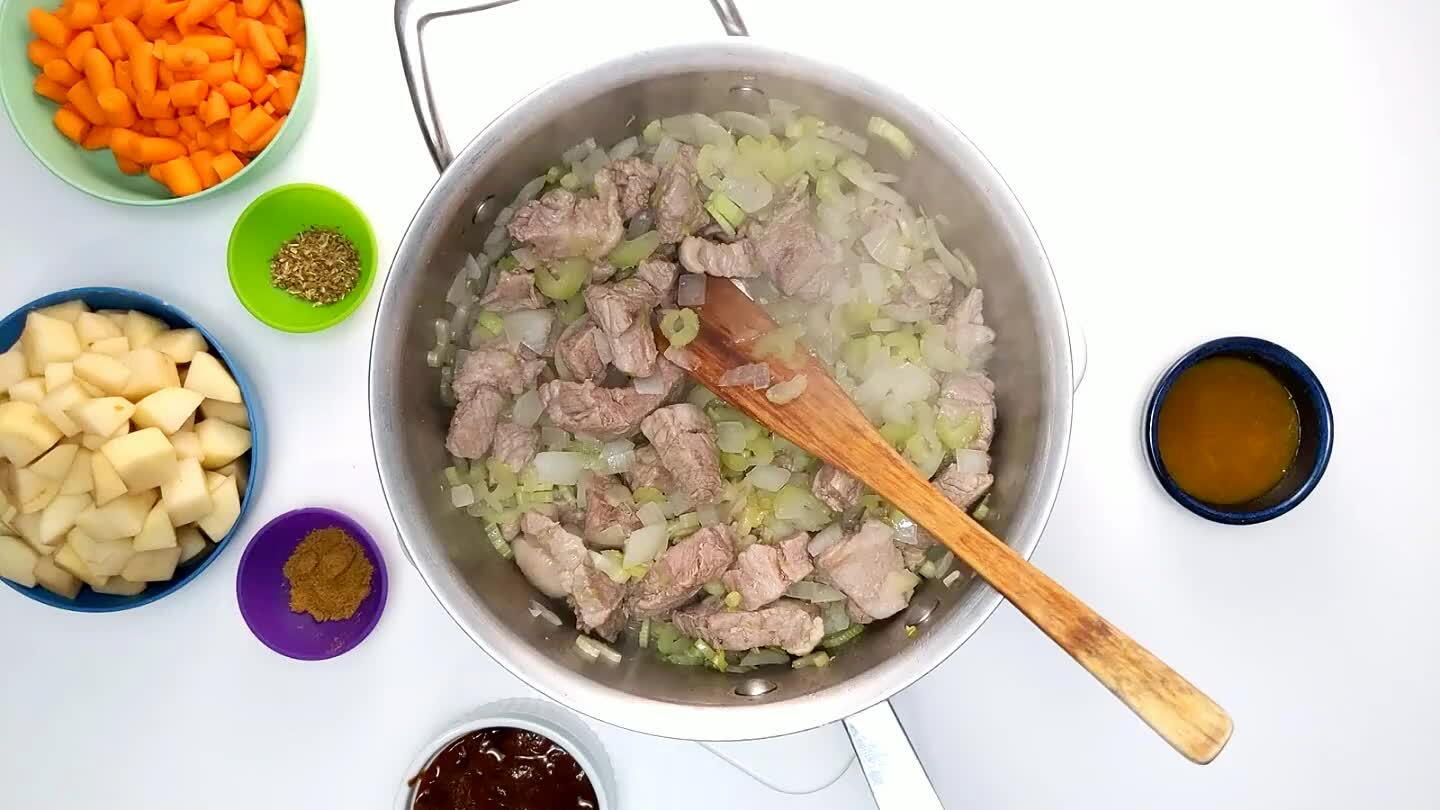 Add the cumin.
Stir in the sliced celery.
Add the dried oregano and stir over heat for a few seconds to toast.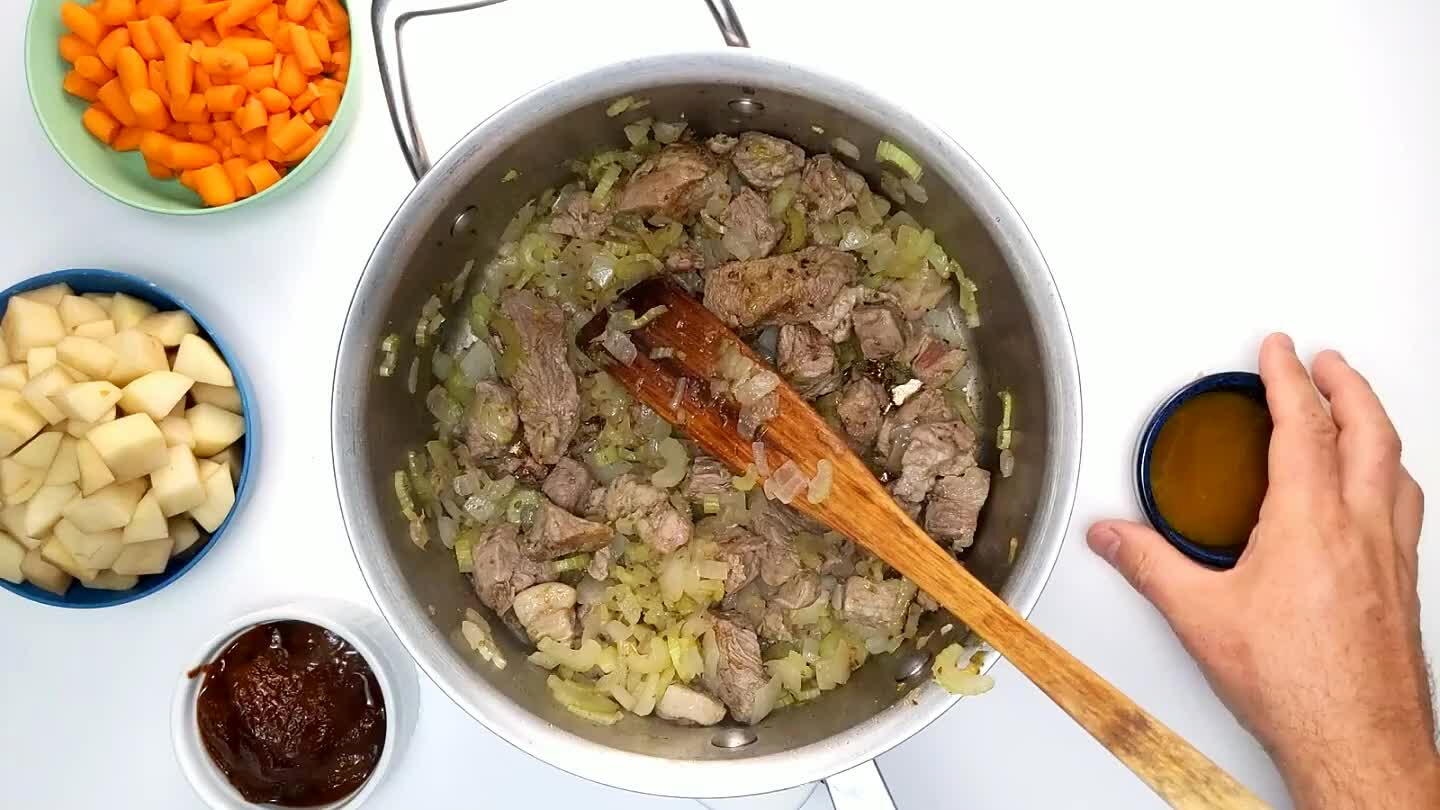 Stir in the bouillon.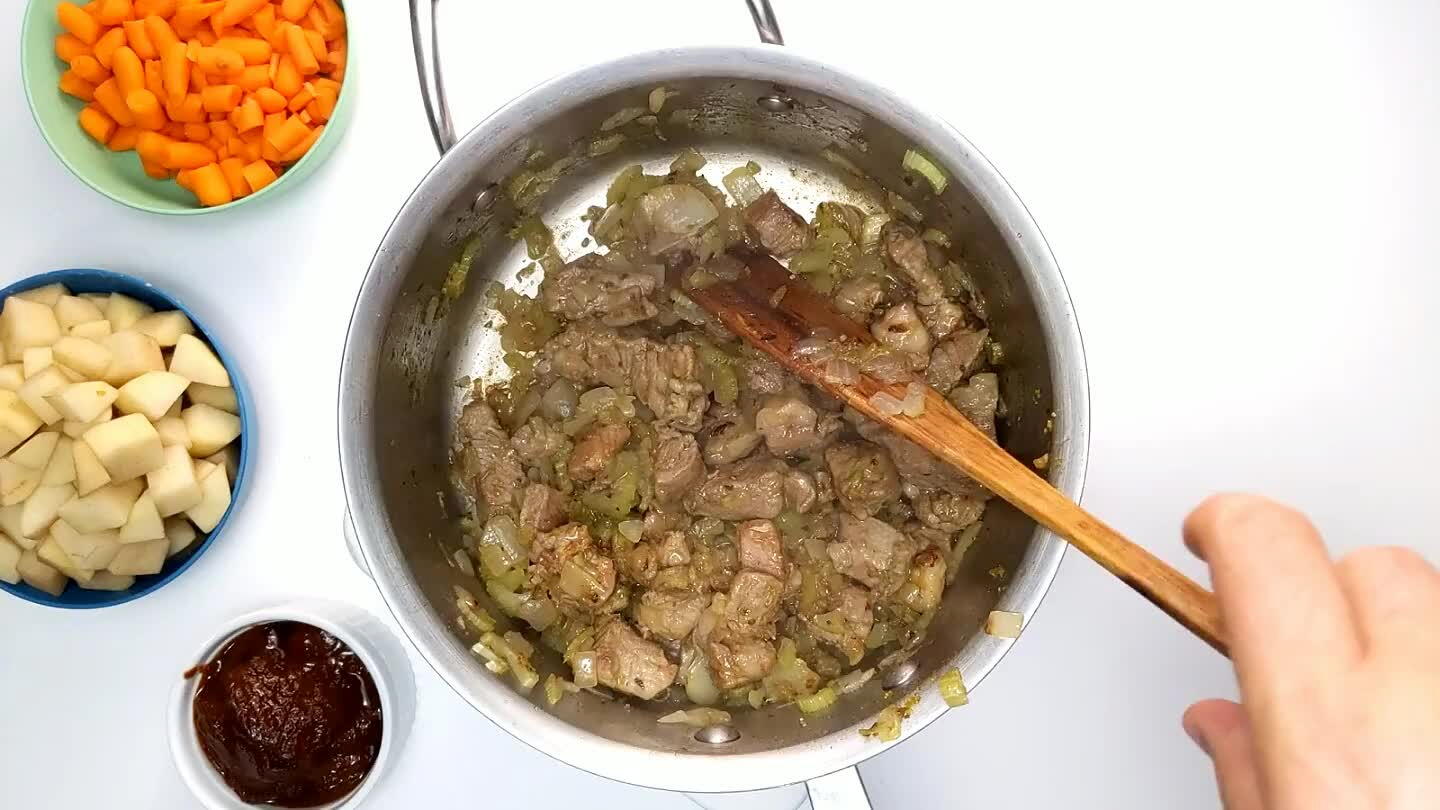 Add the chipotles. These come in small cans for a reason. They're a little spicy. I like to add 2 chipotles, which is maybe 1/4 of a small can. If you don't like spicy foods, just use 1 chili, or skip them entirely.
Add water. I use about 1 liter or 5 cups of water. You don't need to be precise here. Add enough water to submerge the ingredients and add more as the stew simmers, if necessary.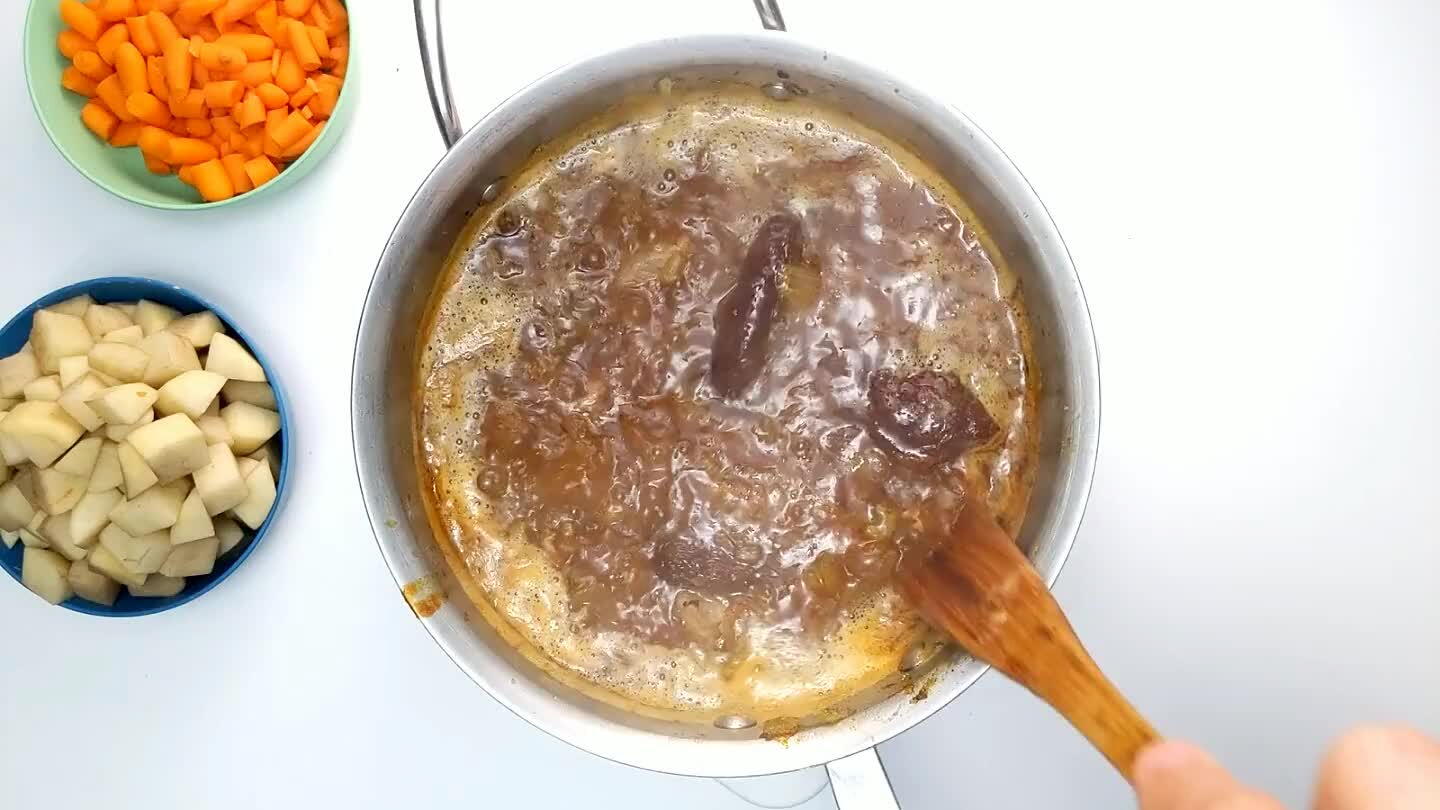 Simmer for about 15 minutes.
Add the diced potato.
Add the diced carrot.
Return the pot to a simmer and continue for another 15 minutes, or until the carrots and potatoes are tender. Check the seasoning and adjust as necesarry. Serve with sour cream or greek yogurt and some chopped cilantro to calm the flames.
Comments