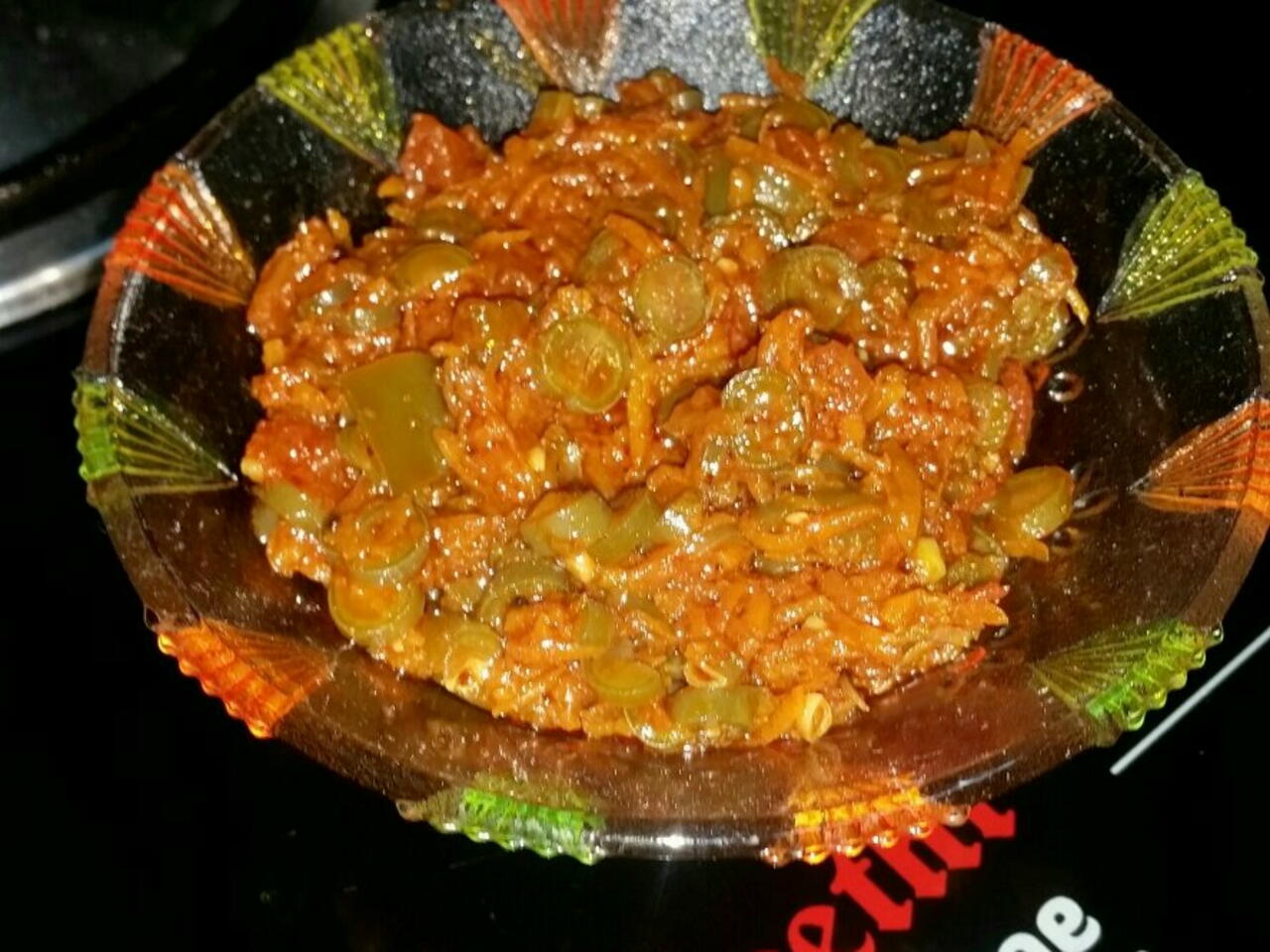 My son came up with this recipe (again!). Sorry i could not take pics of the process as he cooked all in a sudden. This tastes as a great accompaniment for roti and dosa. Feel free to experiment with other main courses & do let me know🤓. Adjust spicyness to your taste. {You can use it in pizza too as base sauce.}
What you will need
2 carrots, shredded
1 bell pepper, finely chopped
1 big tomato, finely chopped
7-8 cluster beans, thinly sliced & boiled
2 tbsp soy sauce
2 tbsp tomato ketchup/ sauce
salt to taste
1.5 tsp red chilli powder
1 tsp Italian seasoning (adjust to taste)
2 tbsp oil
How to cook
Heat oil. Add soy sauce and ketchup. When it starts boiling, add in the tomato and capsicum. Cover and cook for 3 minutes in low flame.
Now add the shredded carrot. Mix well, cover & cook for 3 minutes.
Add the boiled beans, salt, seasoning and chilli powder. Mix, cover and cook until the oil releases. (Stir occasionally to avoid burning).