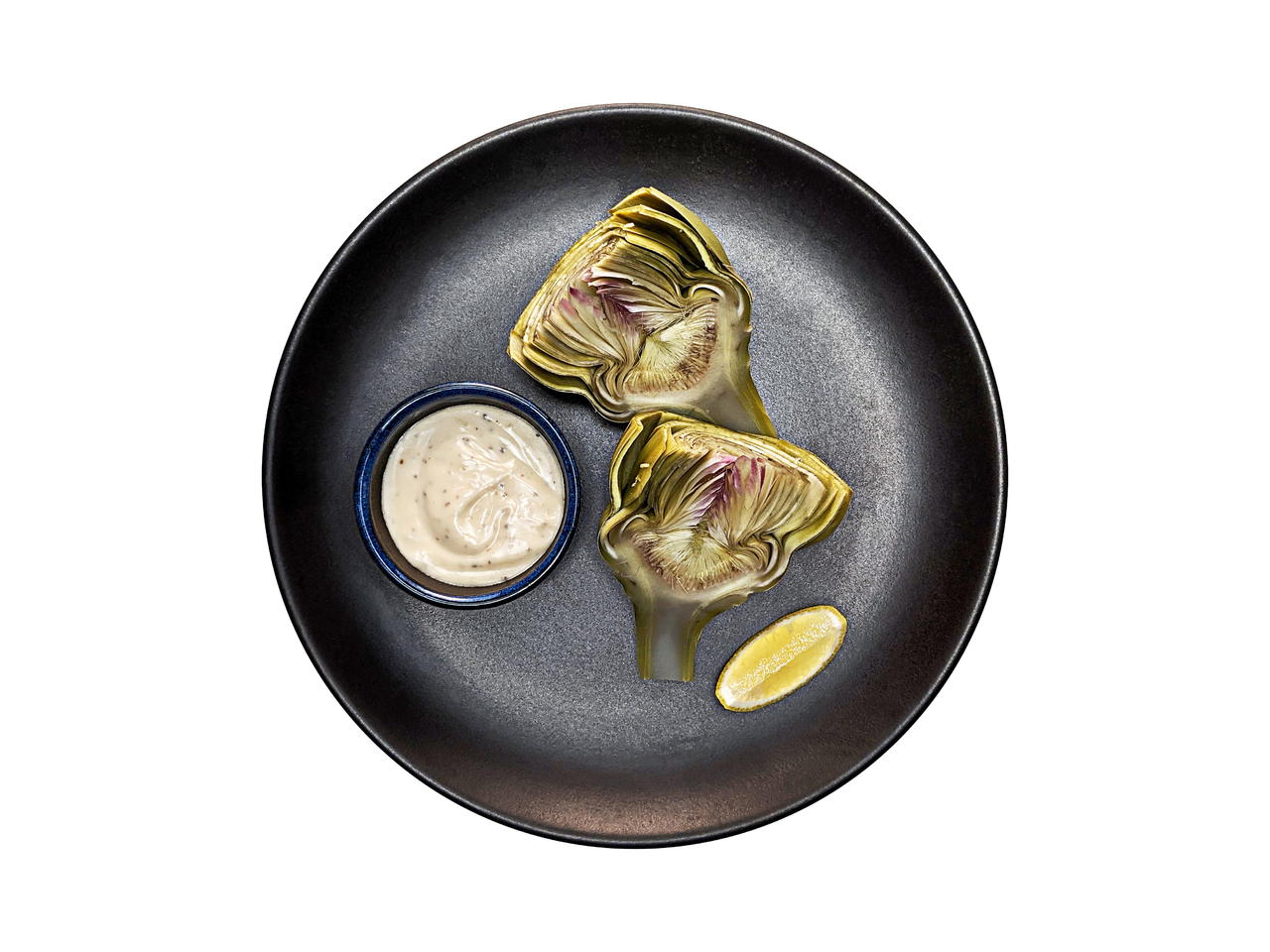 Recipe video made by Ryan
Published on 02/08/2021, viewed by 686 , 0 Comments
2 portions
35m
You can't always find a good, fresh artichoke. When you do, it's hard to beat a simple steam bath and some fun condiments for preparation.
What you will need
3 Artichokes
1 Lemon
Mayonnaise, optional
(Nutritional facts 46 calories, 3.98 g fat, 3.59 g carbohydrates, 0.4 g protein, 3 mg cholesterol, 96 mg sodium)
How to cook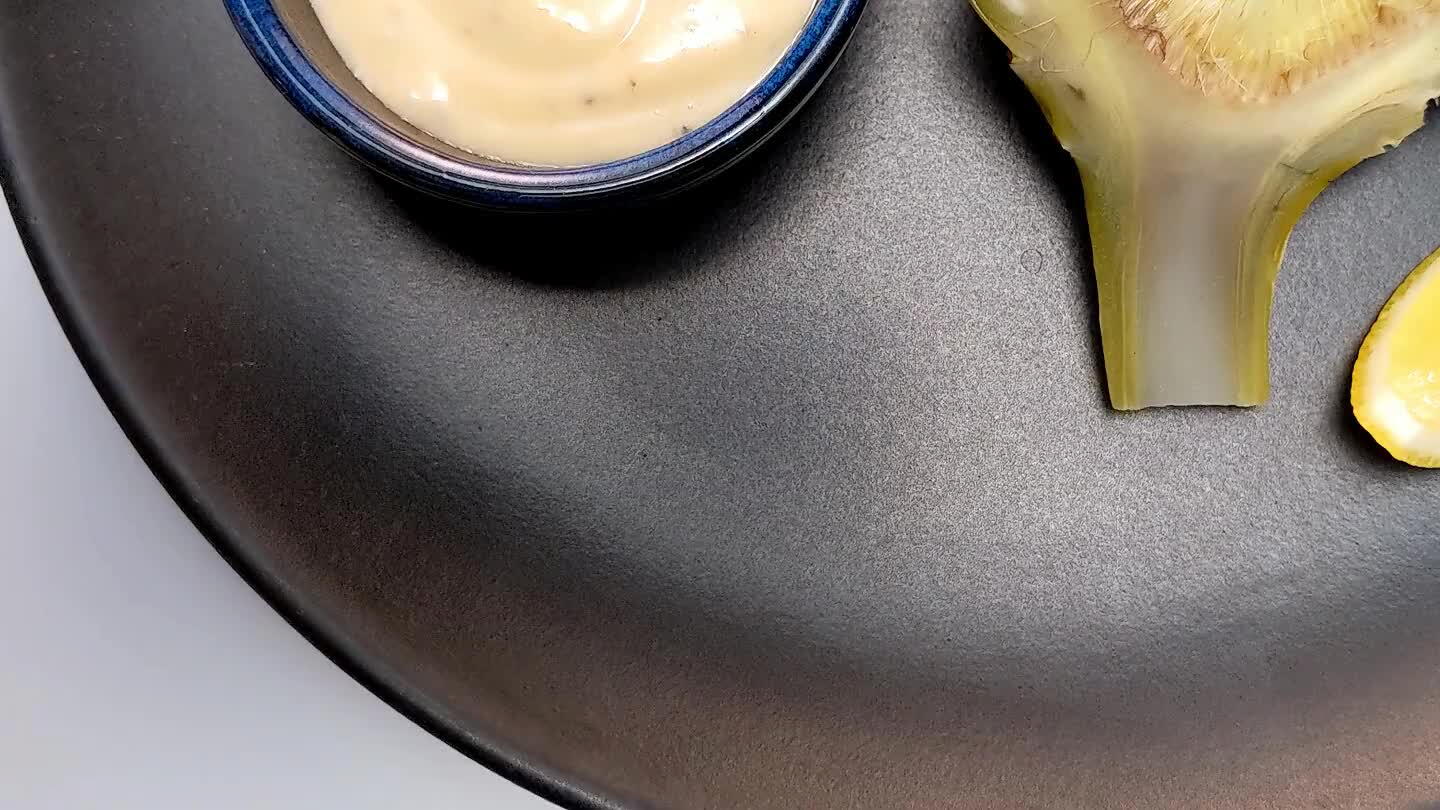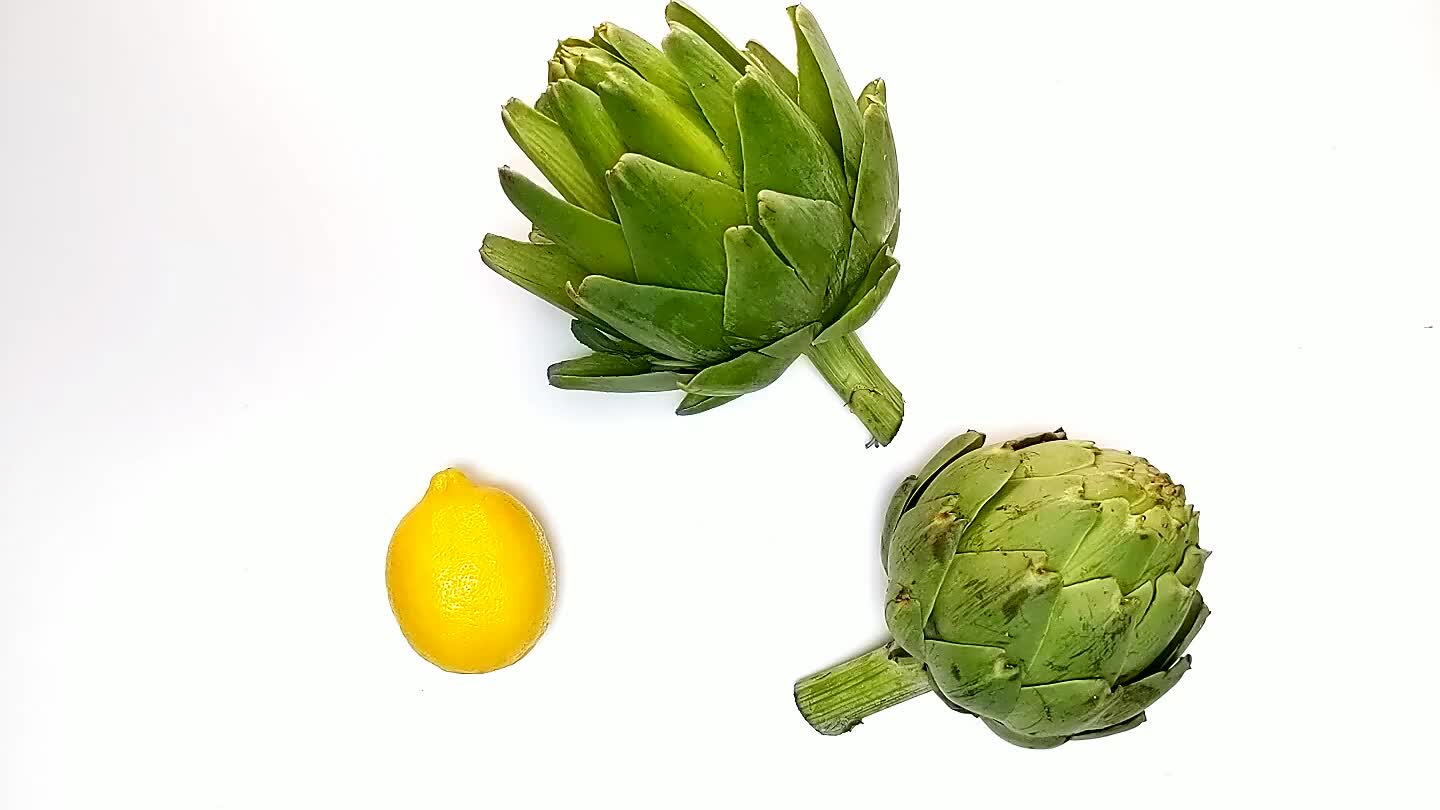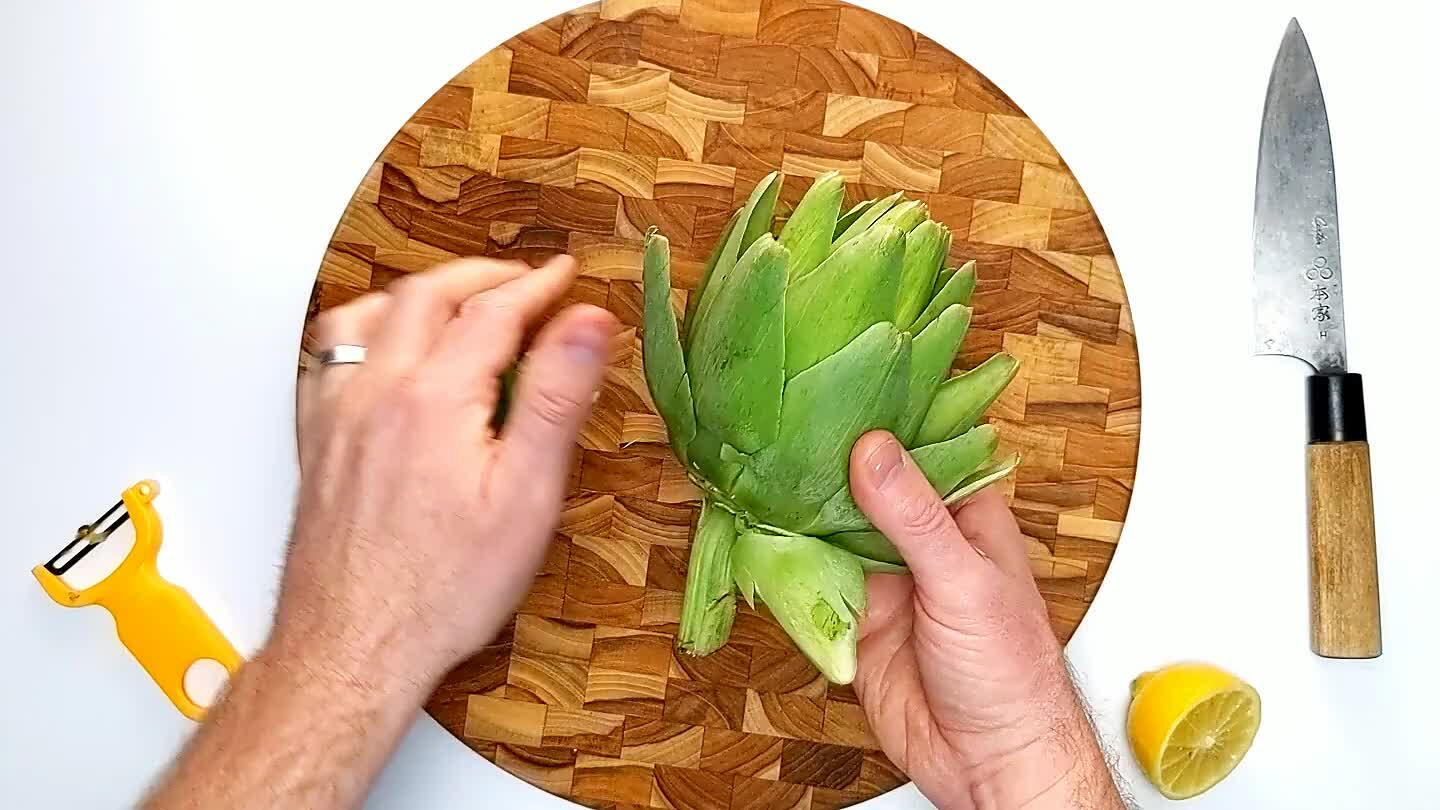 Peel away the tough, green outer leaves of the artichokes.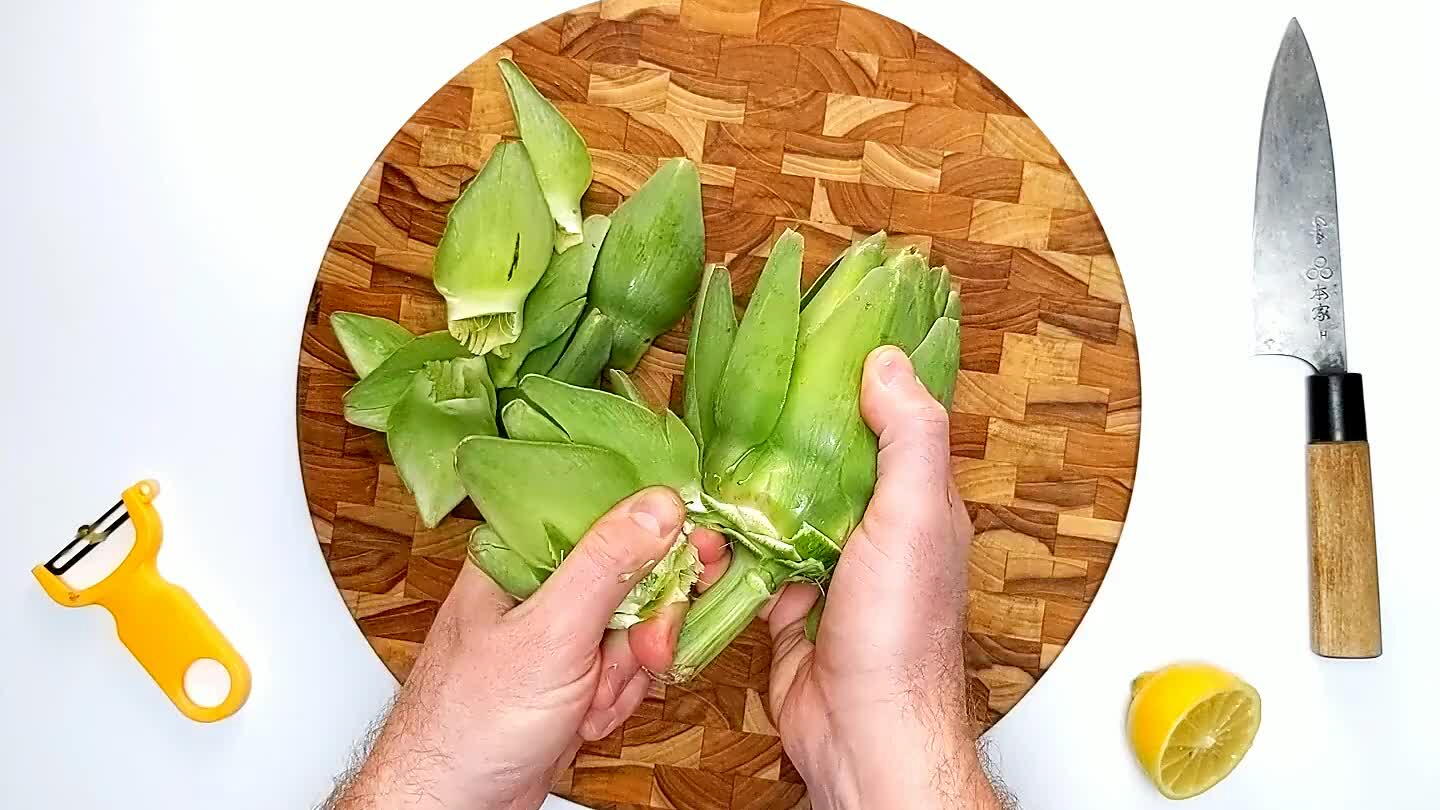 Slice off the tip to remove the remaining spiny leaf tips.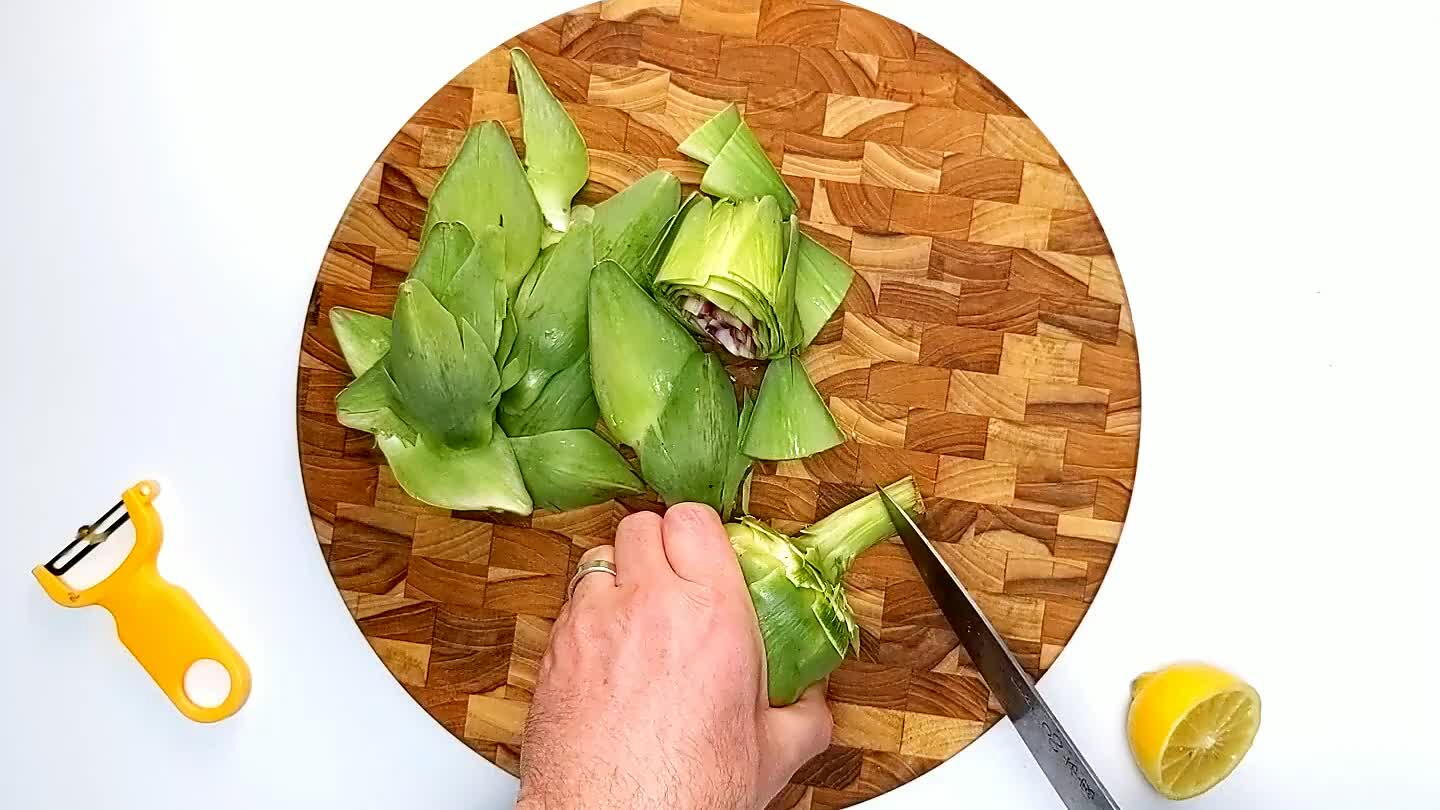 Trim away the bases of the leaves and peel the tough, green portion from the stem.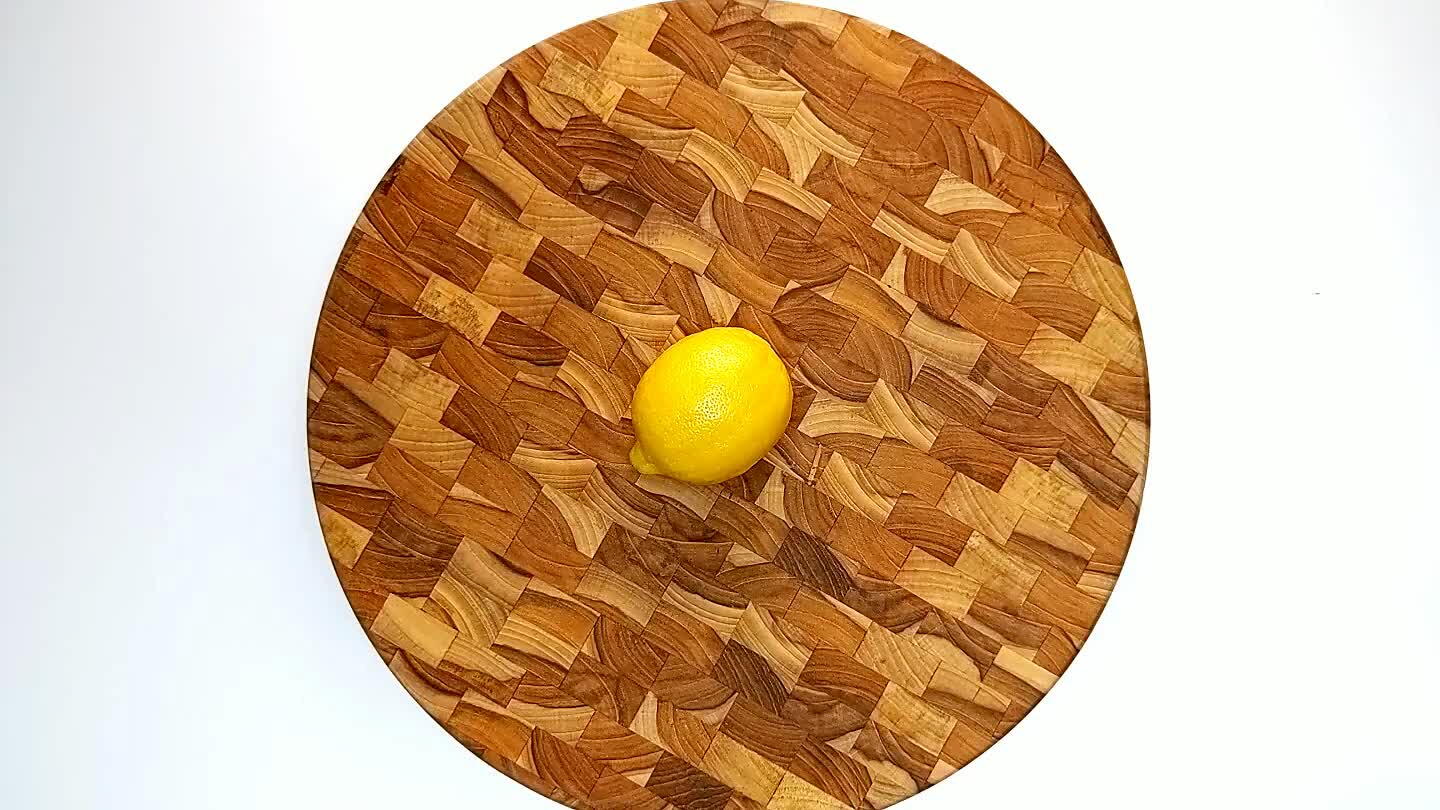 Slice the lemon in half and rub a little lemon juice on the cut portions of the artichoke to keep it from browning.
Pour water into a saucepan to a depth of 2"-3".
Squeeze in the juice from half of the lemon.
Bring the water to a simmer. Set up a steamer basket in the pot. If you don't have a steamer basket, a pile of silverware will do in a pinch, so long as you can keep the artichokes suspended over the simmering water.
Place the artichokes in the steamer basket and cover the pot.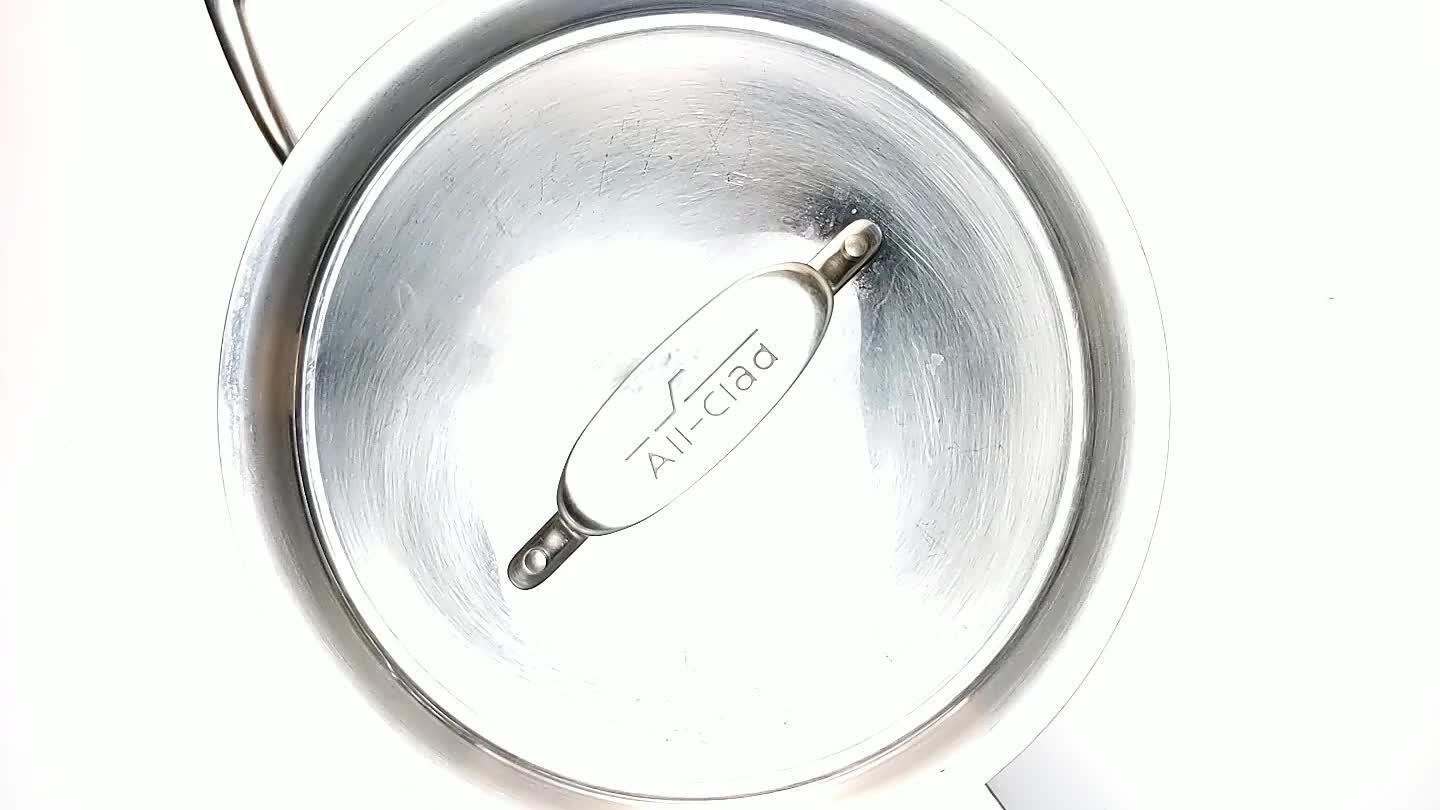 Steam artichokes for about 25 minutes or until the stem is tender and easily pierced with a knife.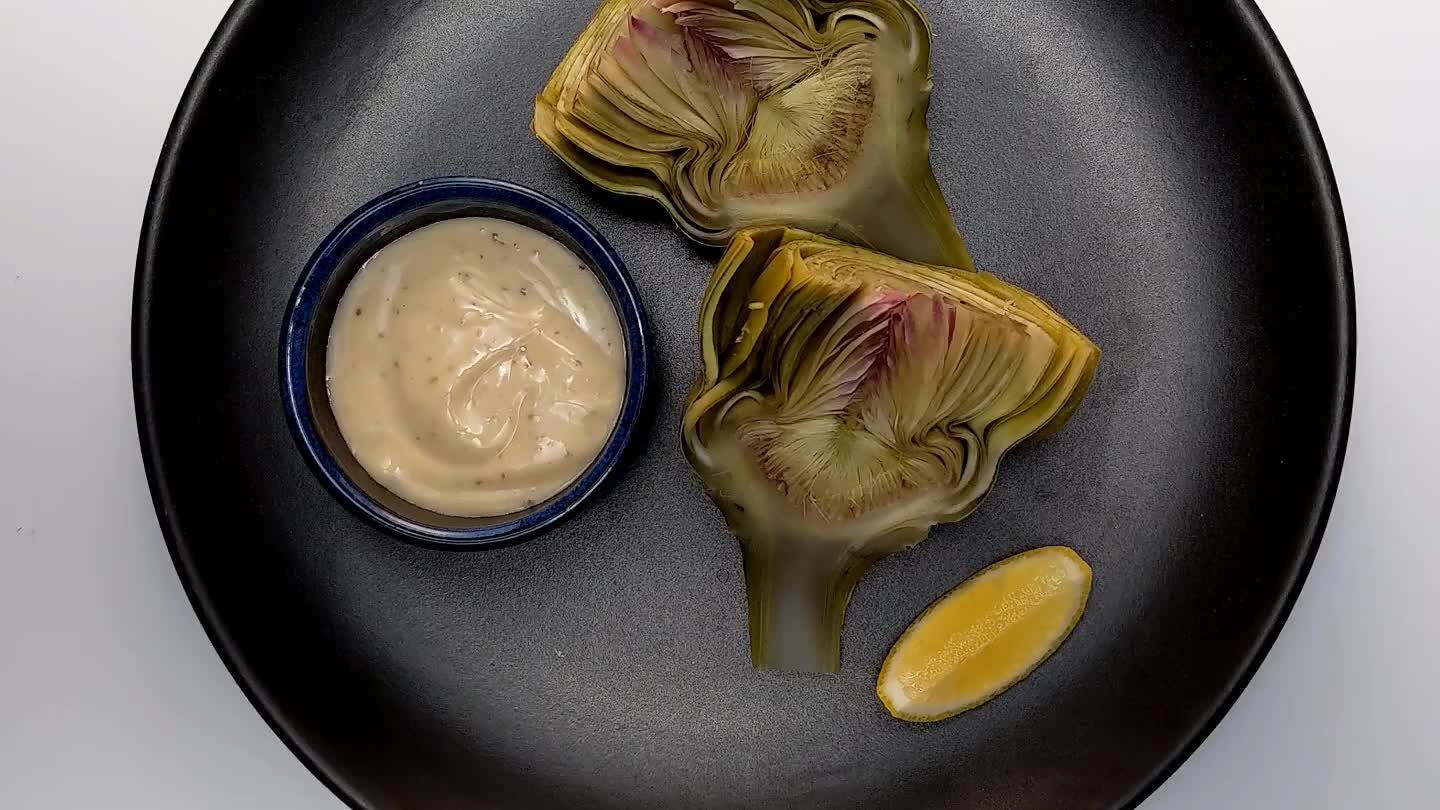 Comments