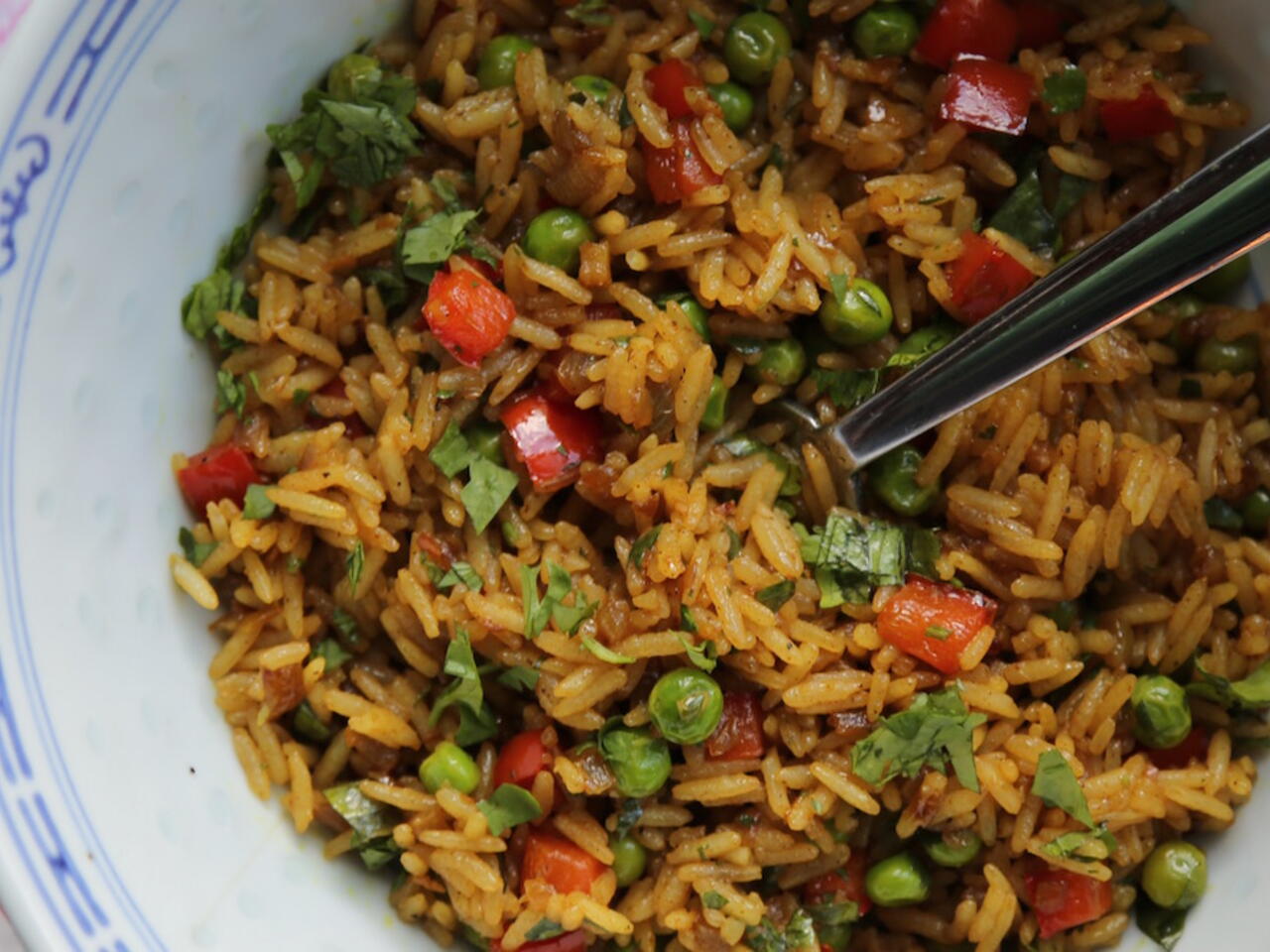 What you will need
2 tablespoons canola oil
½ cup diced red, orange, or yellow bell pepper
½ cup diced onions
1 teaspoon Madras Curry Powder
1 teaspoon chopped garlic
1 teaspoon minced fresh ginger
½ cup frozen peas
1 package Microwavable rice
2 tablespoons soy sauce
¼ cup chopped fresh cilantro
2 tablespoons fresh lime juice
Salt to taste
(Nutritional facts 117 calories, 8.14 g fat, 9.89 g carbohydrates, 2.47 g protein, undefined mg cholesterol, 1636 mg sodium)
How to cook
Heat 2 tablespoons canola oil in skillet on medium high and add the diced bell peppers and onions.
Add the garlic, ginger, and Madras Curry Powder, cooking for about 5 minutes.
Add the peas and stir just until heated through, so as not to overcook them.
Heat EE Thai Jasmine rice in a microwave for 3 minutes, according to package directions.
Add 2 tablespoons of soy sauce and stir to evenly coat veggies, then add 10 ounces EE Thai Jasmine rice to pan with salt to taste. Stir.
Garnish the fresh chopped mint or cilantro and lime juice and stir.