Strawberry Balsamic Vinaigrette
1 portions
15m
This fruity dressing brings some sweet and tangy flavor to any salad. I love this one especially with spinach!
What you will need
1 cup Frozen Strawberries
1/4 cup Balsamic Vinegar
1/2 Shallot
1 tsp Dijon Mustard
1 tsp Honey
1/2 tsp Salt
1/4 tsp Black Pepper
1/2 cup Olive Oil
(Nutritional facts 173 calories, 11.78 g fat, 17.08 g carbohydrates, 0.59 g protein, 9 mg cholesterol, 538 mg sodium)
How to cook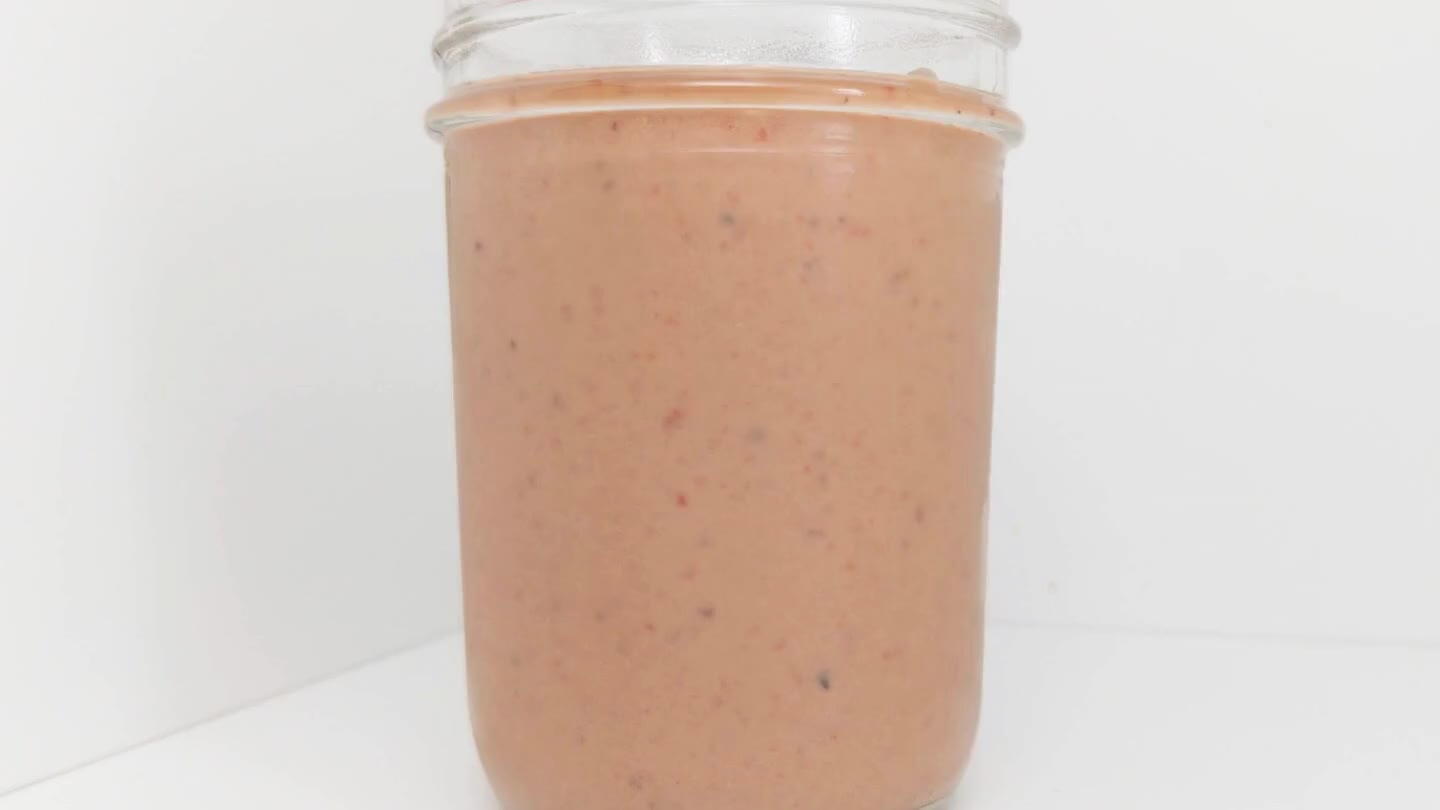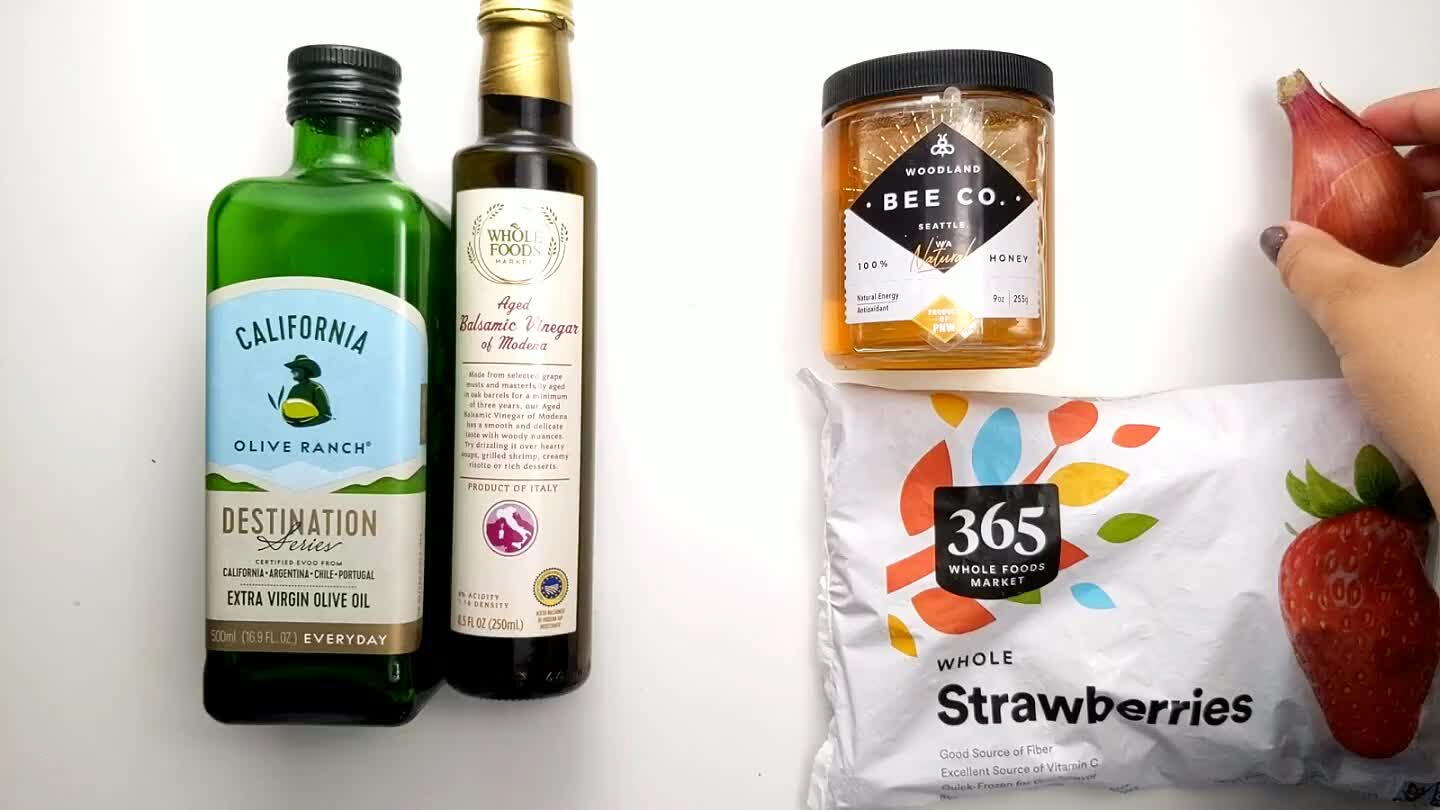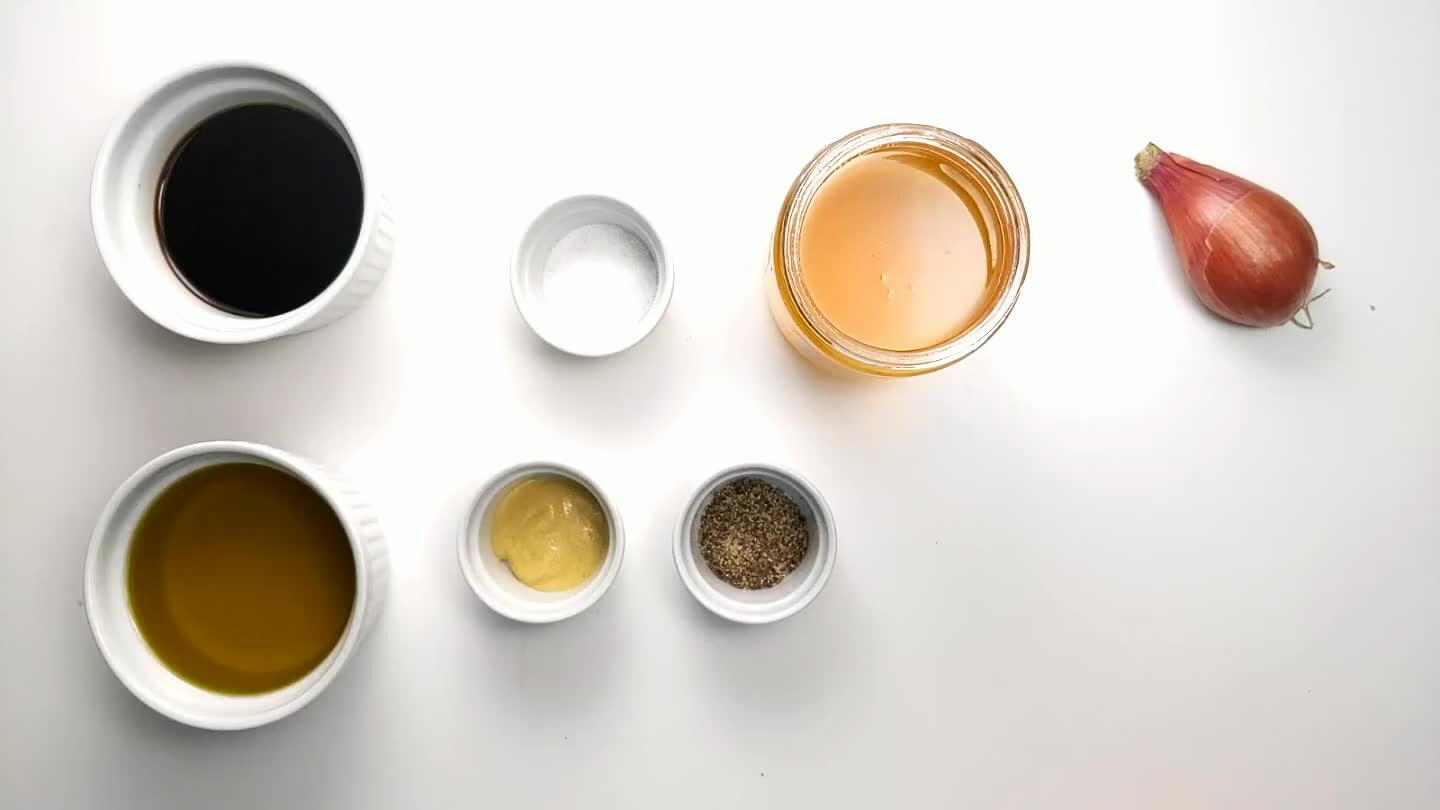 Gather and portion all ingredients.
Cut the ends off of the shallot, cut in half, and remove the papery skin.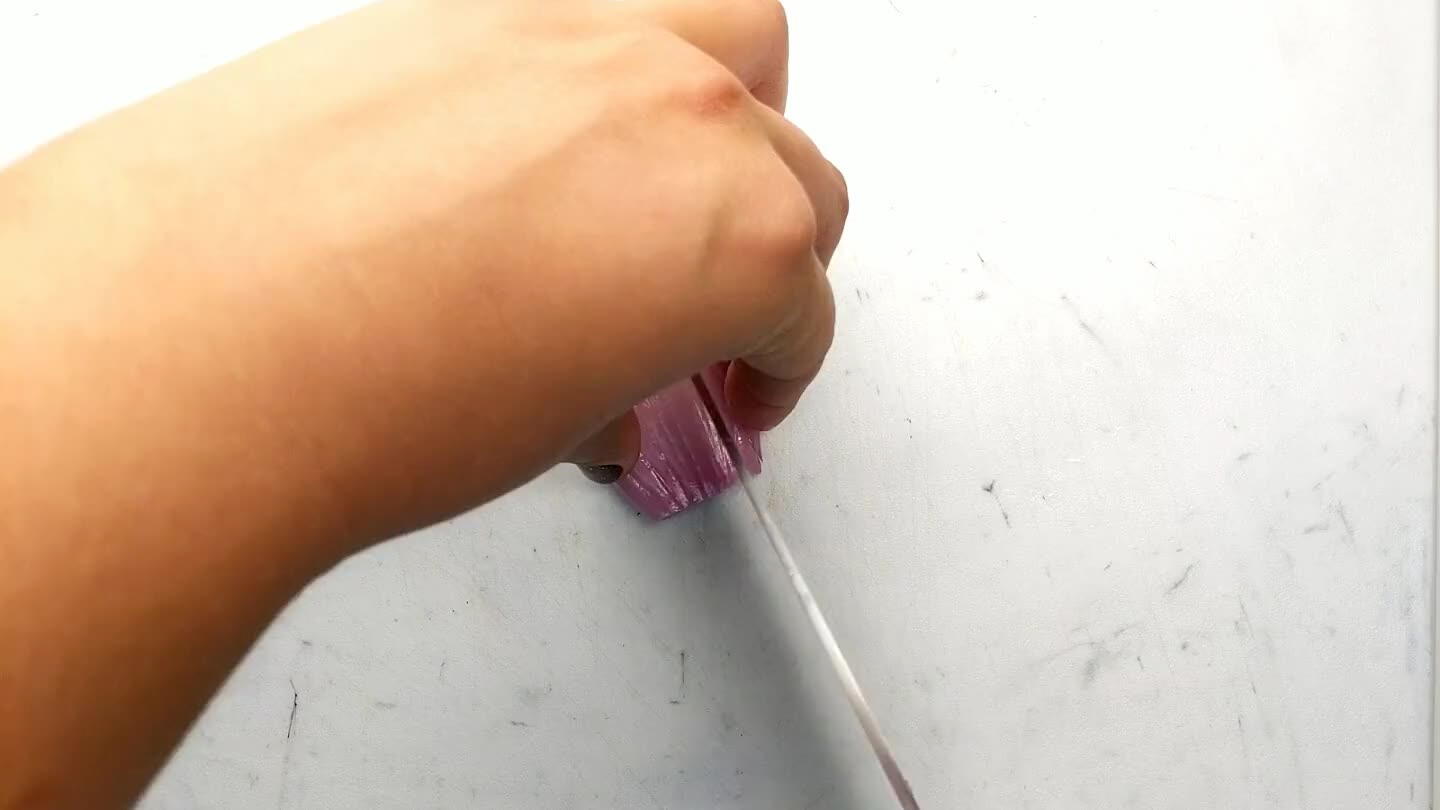 Thinly slice and then mince the shallot.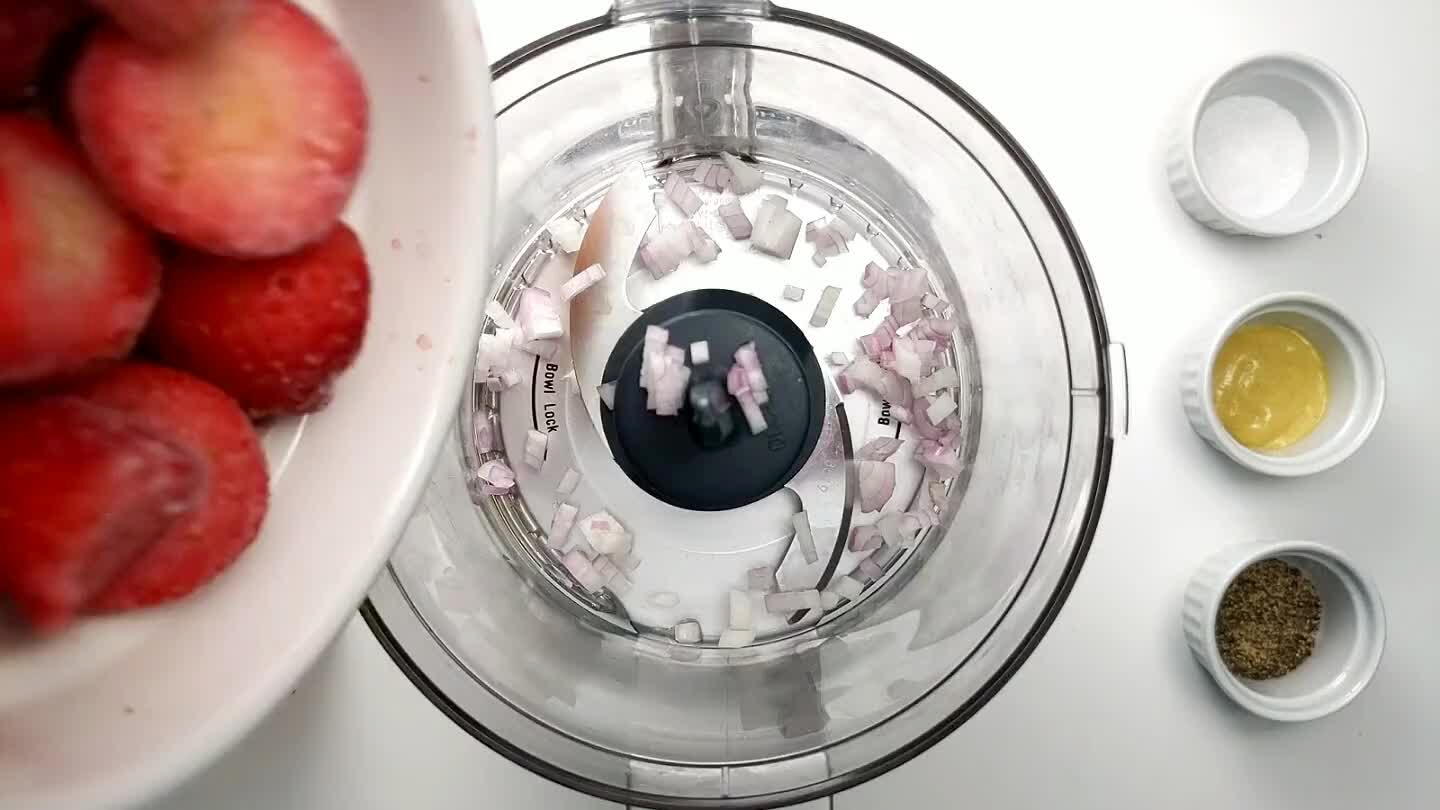 Add the frozen strawberries to a food processor with the minced shallot.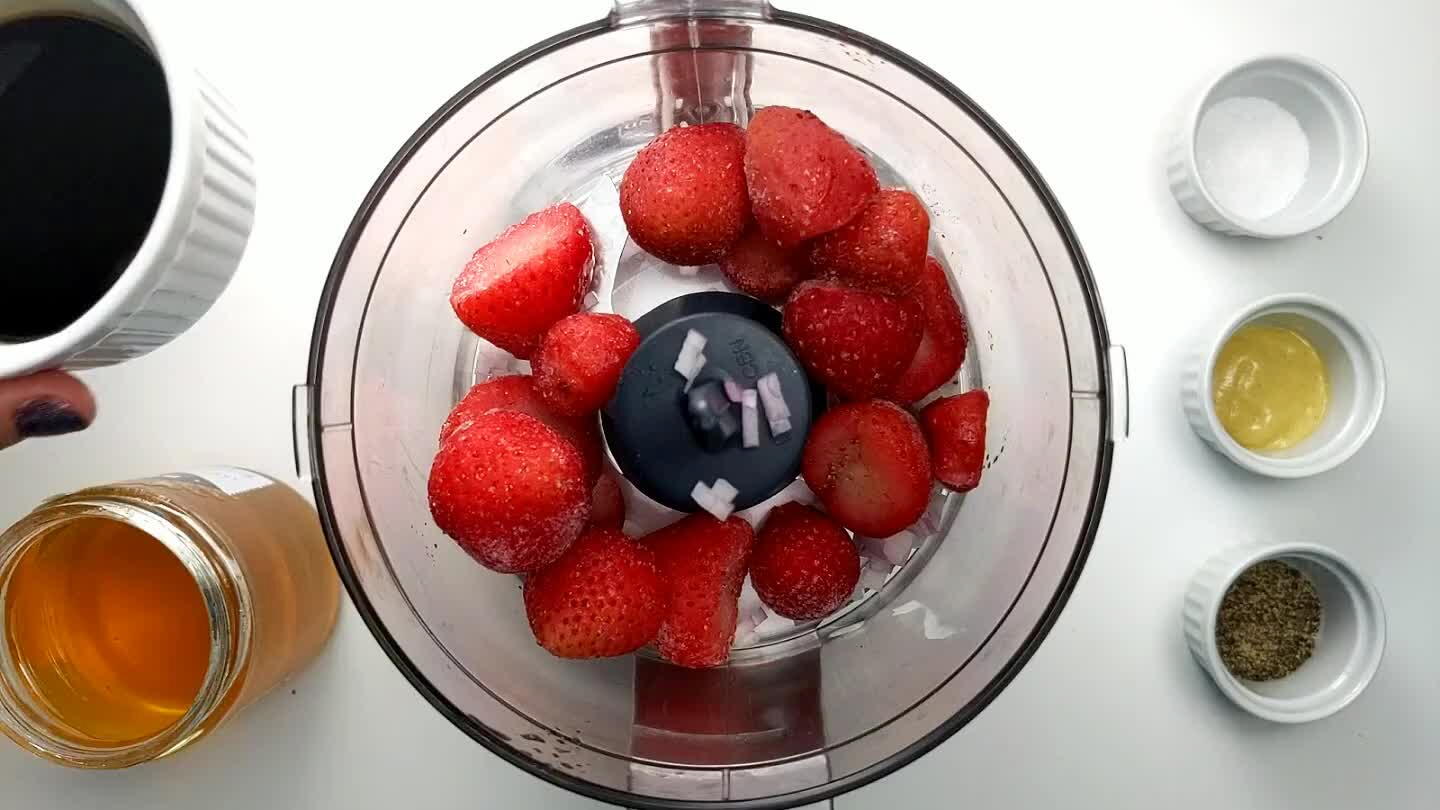 Pour in the balsamic vinegar.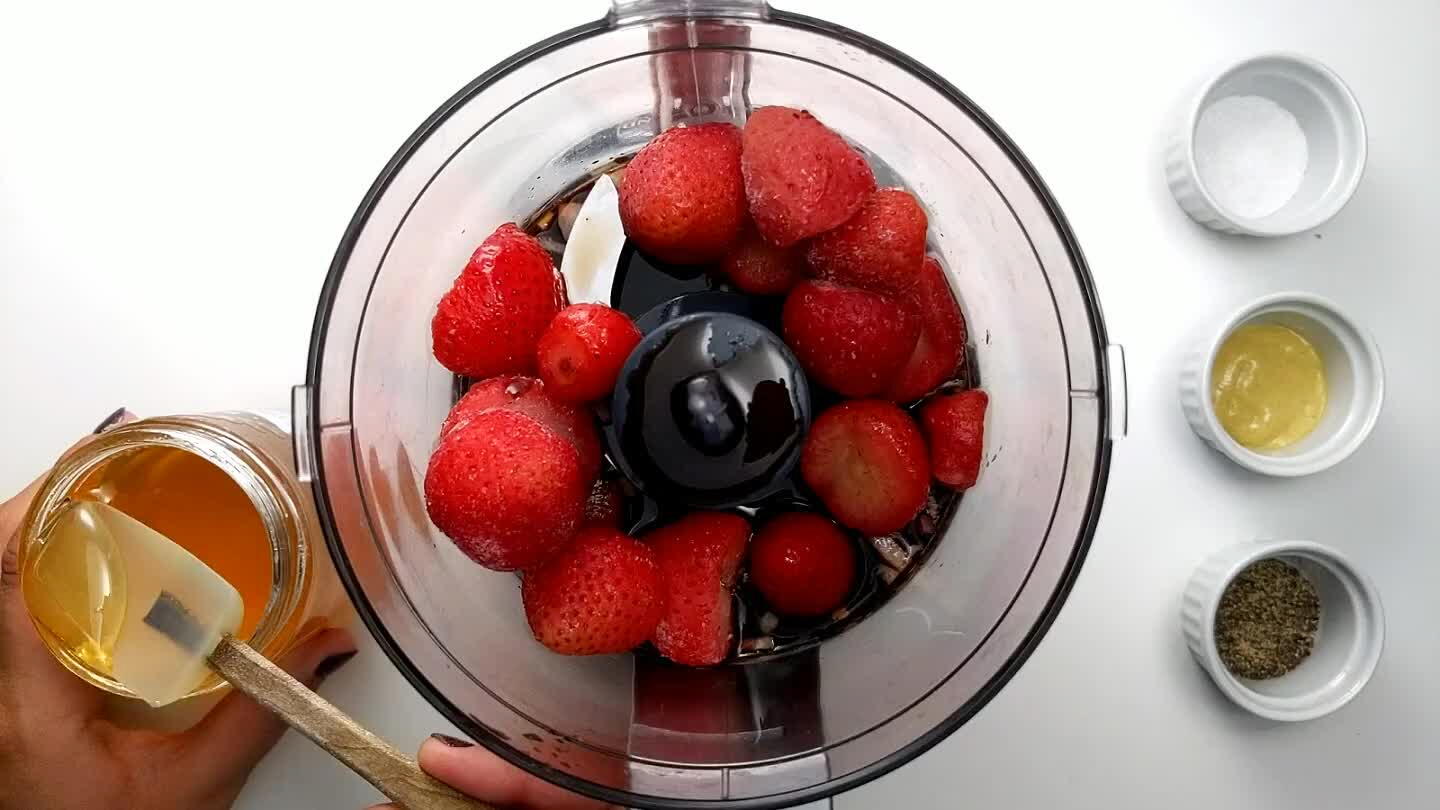 Add the honey.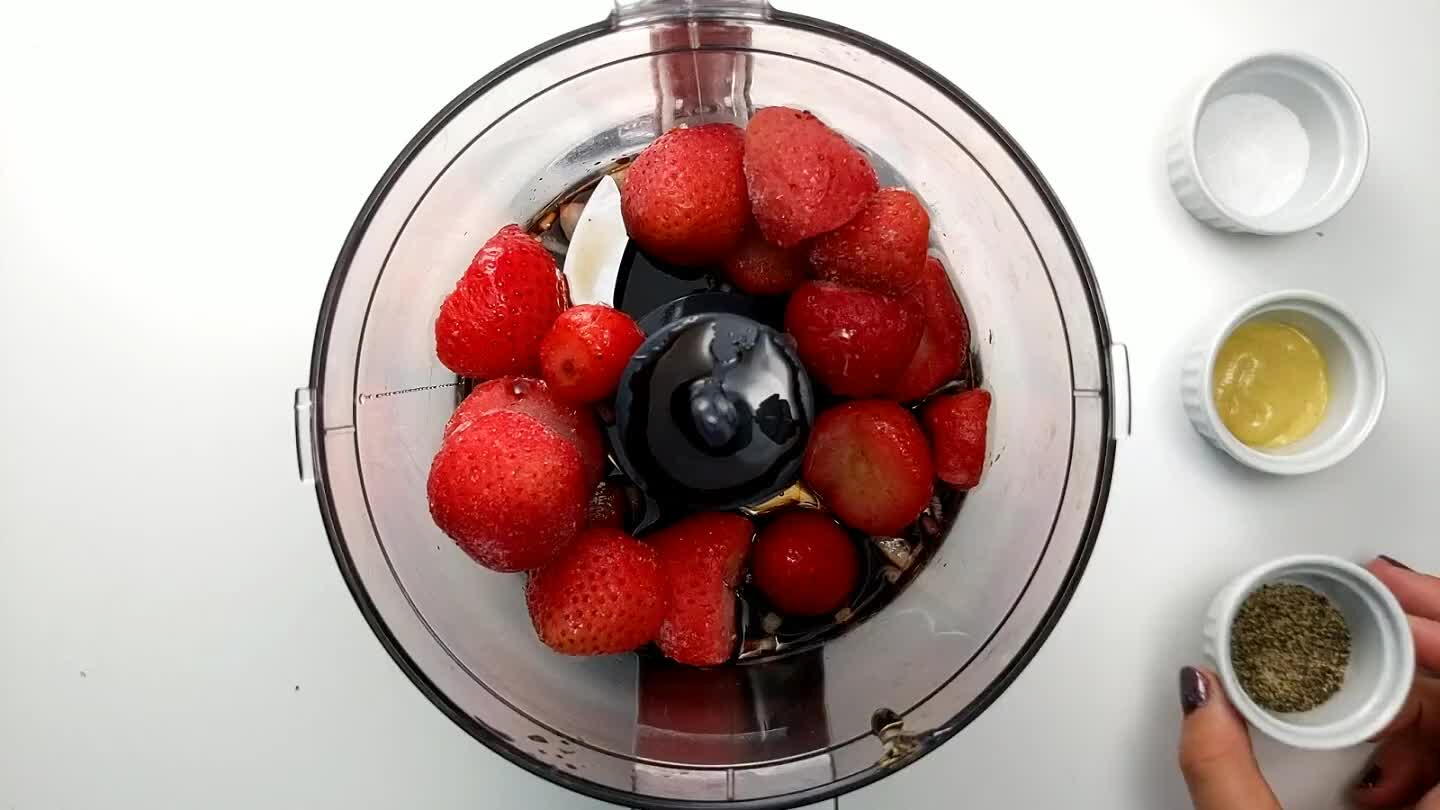 Season with salt and pepper.
Scoop in the mustard as well.
Slowly drizzle in the olive oil as the food processor is running until smooth and emulsified.