Strawberry Banana Oatmeal Bake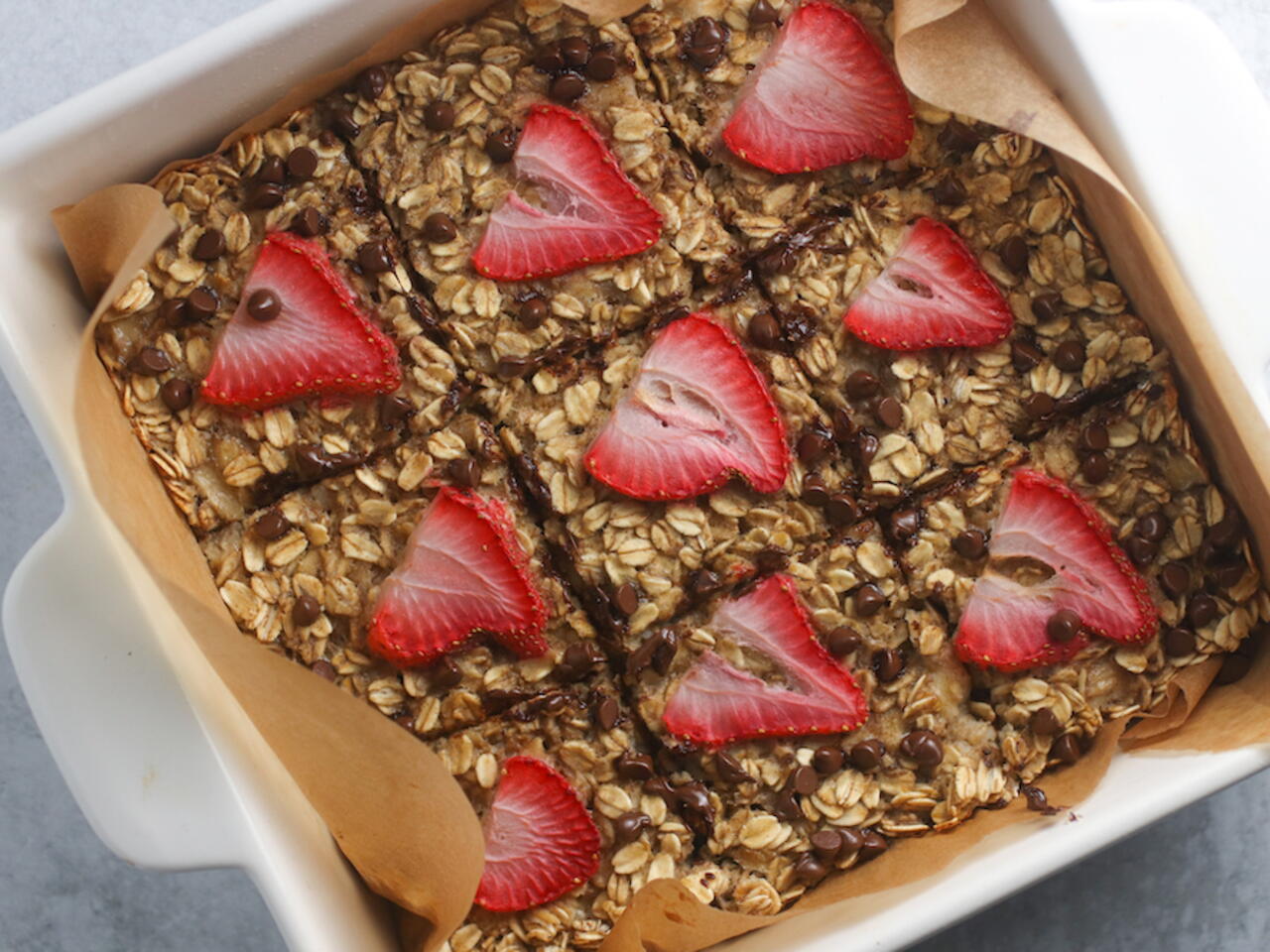 9 portions
One of my favorite make ahead breakfasts! Simple ingredients, super low in sugar and really easy to make.
What you will need
2 cups rolled oats
1 teaspoon cinnamon
1 teaspoon baking powder
dash of salt
2 bananas
3/4 cup alternative milk
1 tablespoon maple syrup
1 egg
1 teaspoon vanilla extract
1 cup sliced strawberries
1/3 cup of mini chocolate chips
(Nutritional facts 235 calories, 8.95 g fat, 33.76 g carbohydrates, 5.85 g protein, 169 mg cholesterol, 196 mg sodium)
How to cook
preheat the oven to 350° f.
Mash the bananas, you will need about 1 cup. Mix the dry ingredients in one bowl and the wet in another.
Add the wet ingredients to the dry and mix. Fold in half of the sliced strawberries.
Pour into a greased or lined 8 inch square baking pan. Add more sliced strawberries and mini chocolate chips on top.
Bake at 350°F for 35 minutes.
Cool for 10 minutes before slicing.