String Bean Preserves
Canned String Beans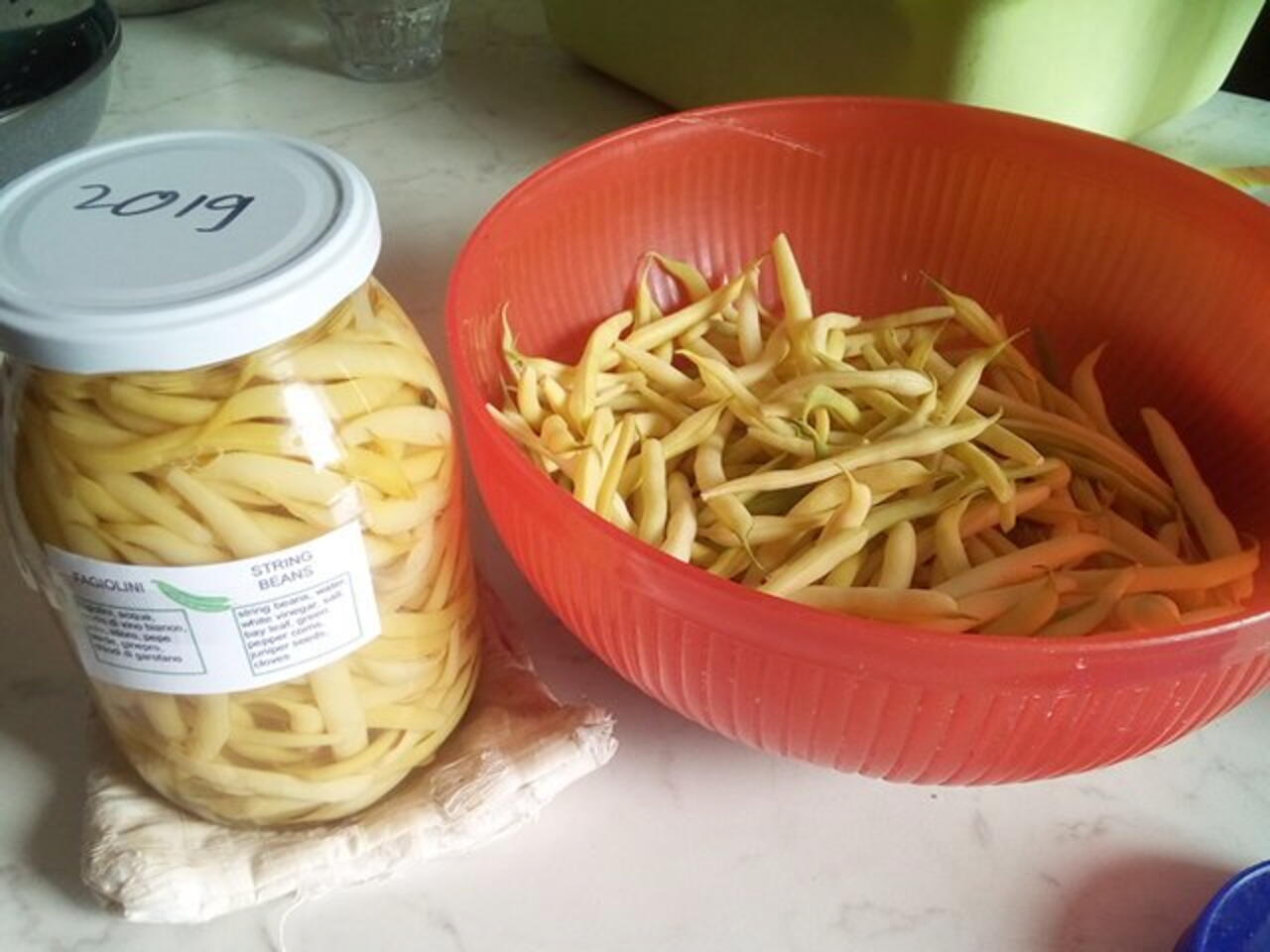 Great to use either directly from the jar as a starter or a side vegetable, or heated with or without adding to other vegetables or meats, chopped in omelets, or with cold cuts.
What you will need
string beans of any kind, quantity determines how much of the following ingredients
water, as much as necessary, measuring quantity (see recipe)
white wine vinegar, 1 cup per litre of water
salt, 1.5 tablespoons / litre of liquid
bay leaf(leaves), to taste - up to 3 per litre
green pepper corns, about a teaspoon/2litres, or to taste
juniper seeds, about a tablespoon/2litres, or to taste
cloves, about 2/litre
other herbs and spices can include coriander, dill, nutmeg, oregano
(Nutritional facts 28 calories, 1.81 g fat, 3.7 g carbohydrates, 0.9 g protein, undefined mg cholesterol, 3227 mg sodium)
How to cook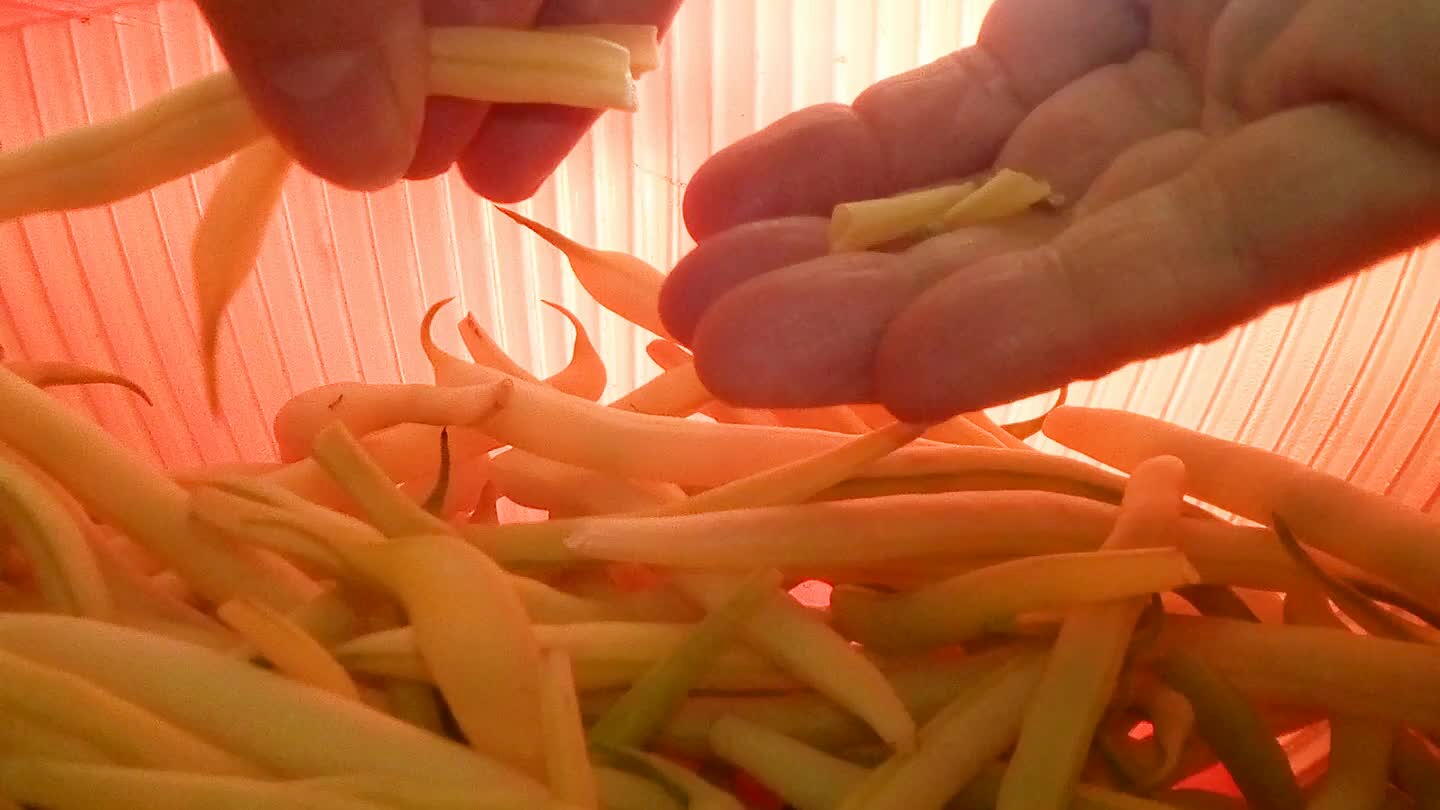 Clean the beans, but the flower end can be left on (without the flower)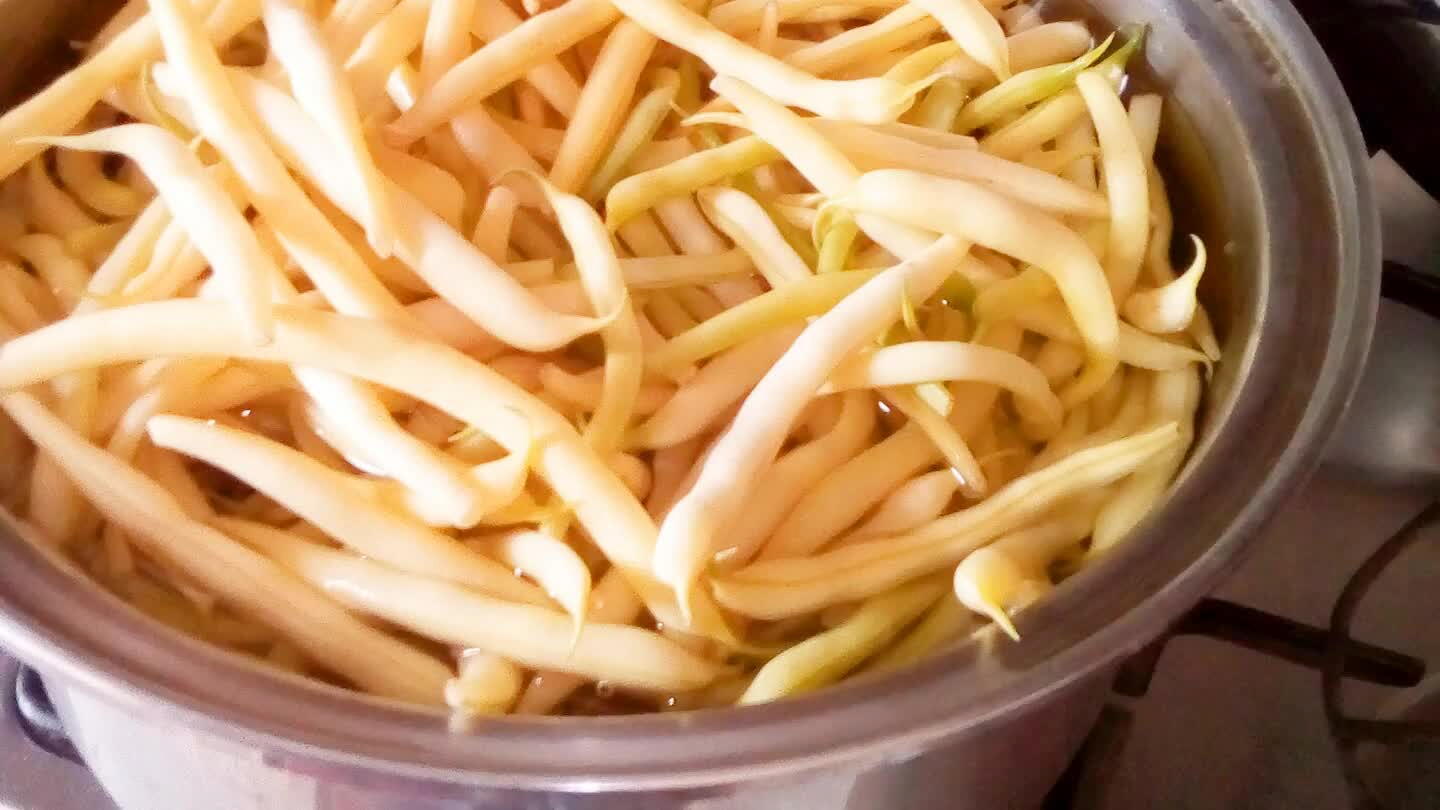 Almost cover with water, keeping measure of how much you need, then add 1 cup vinegar for every 1 litre of water used. Add salt, bay leaf, herbs and spices.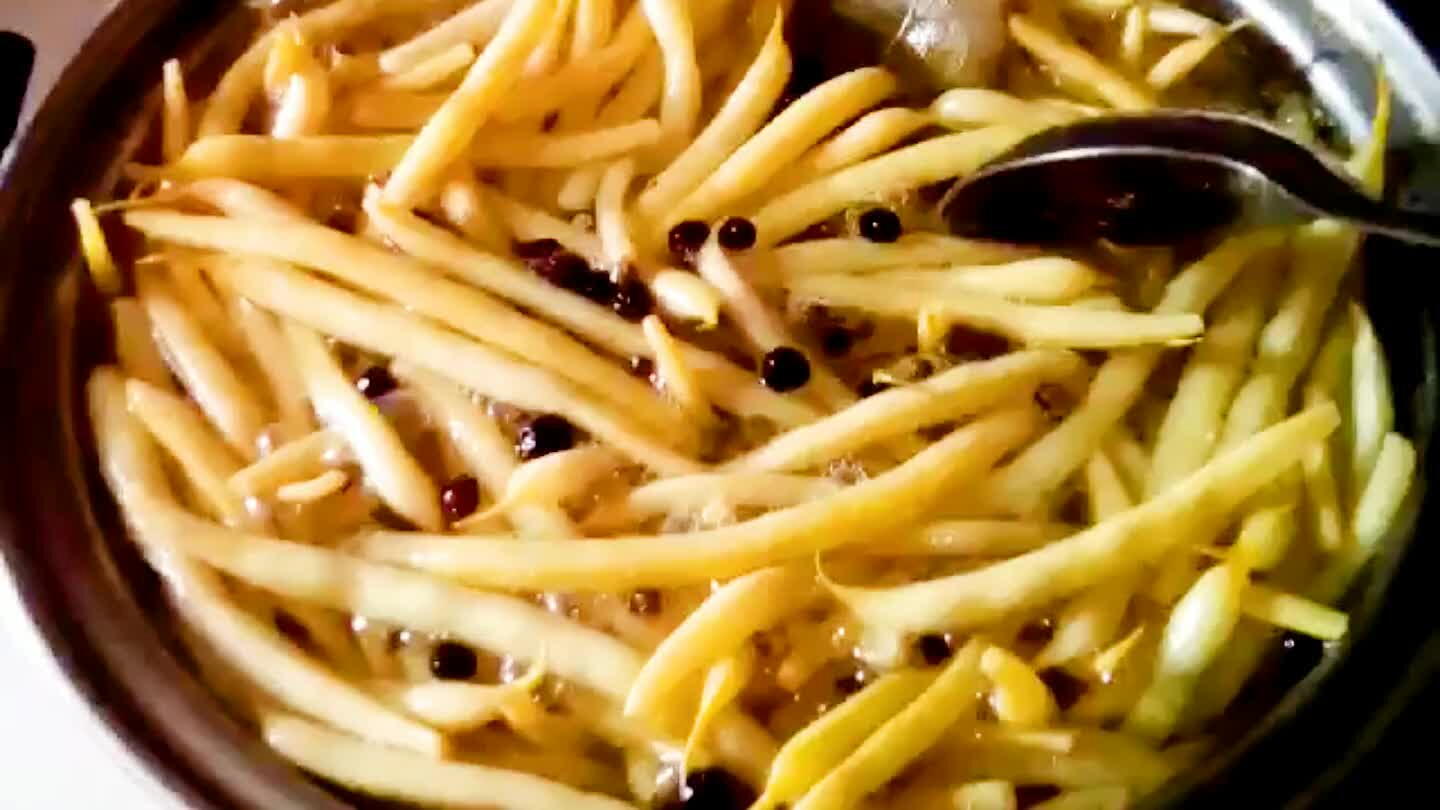 Bring to boil, stirring occasionally. Cover. Boil until almost tender. (This varies according to variety of string beans. Usually 15 - 30 minutes.)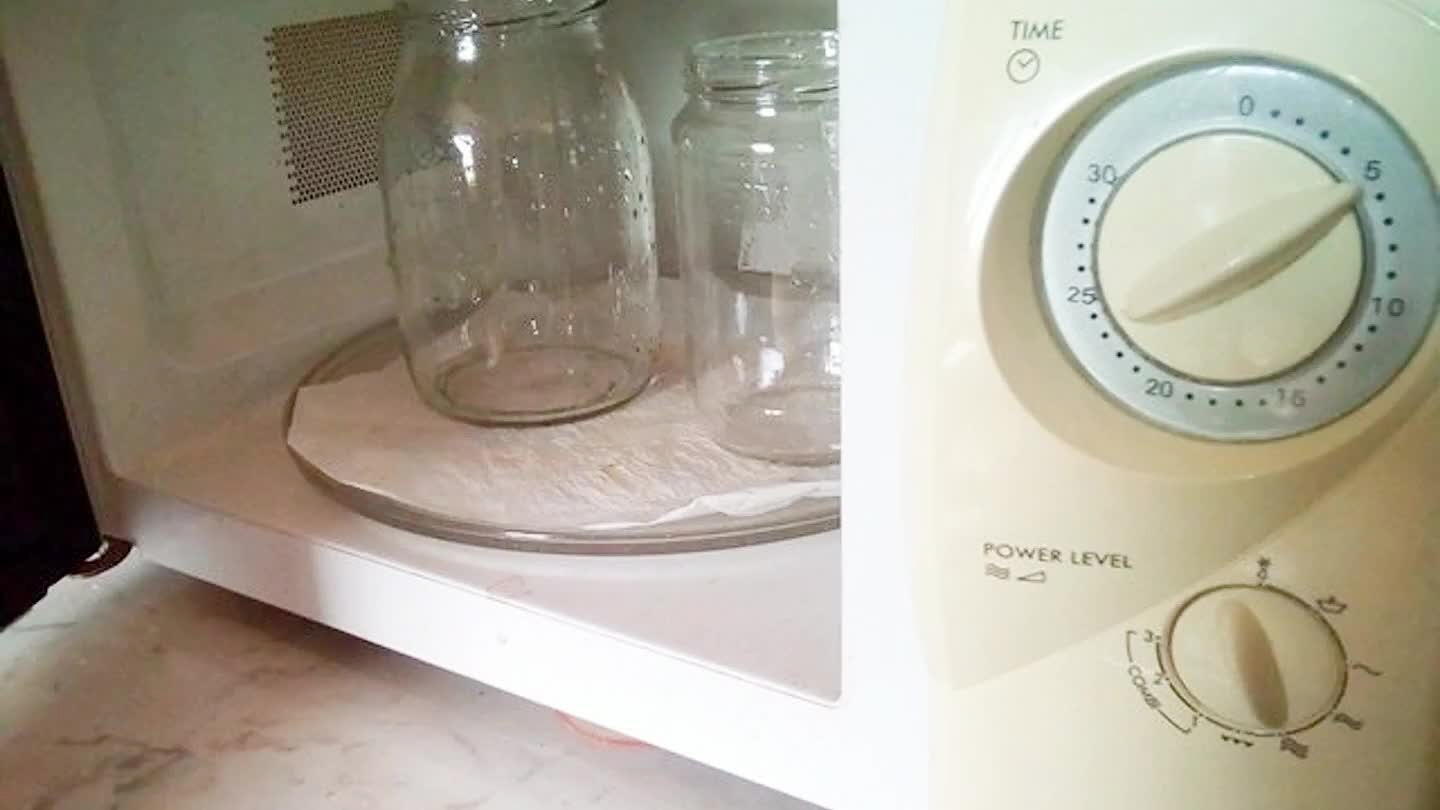 In the meantime...Wash well, rinse, and then boil 10 minutes or put wet into microwave, set highest setting, and "cook" 5 minutes. Boil clean lids.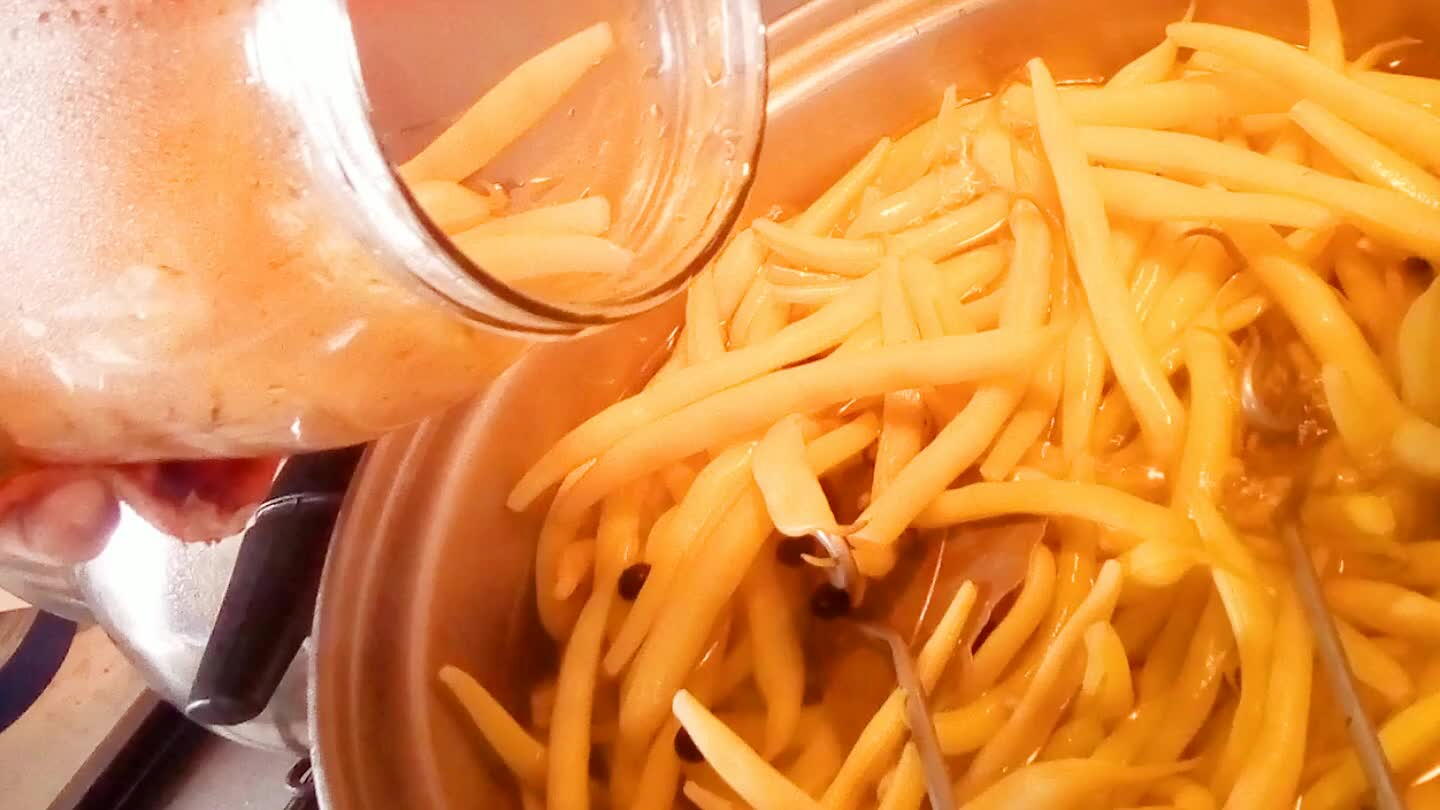 Using sterilized instruments (tongs, ladle, spoon), put in warm, previously sterilized jars. Cover completely with liquid, leaving a small area of space between top of liquid and lid. Cover immediately with warm lid, but wait about a minute to close completely, to allow any air to be replaced by steam. Tighten lid, turn upside down, both to test seal and to further sterilize lid, leave upside down at least 5 minutes. Let cool 24 hours, in upright position.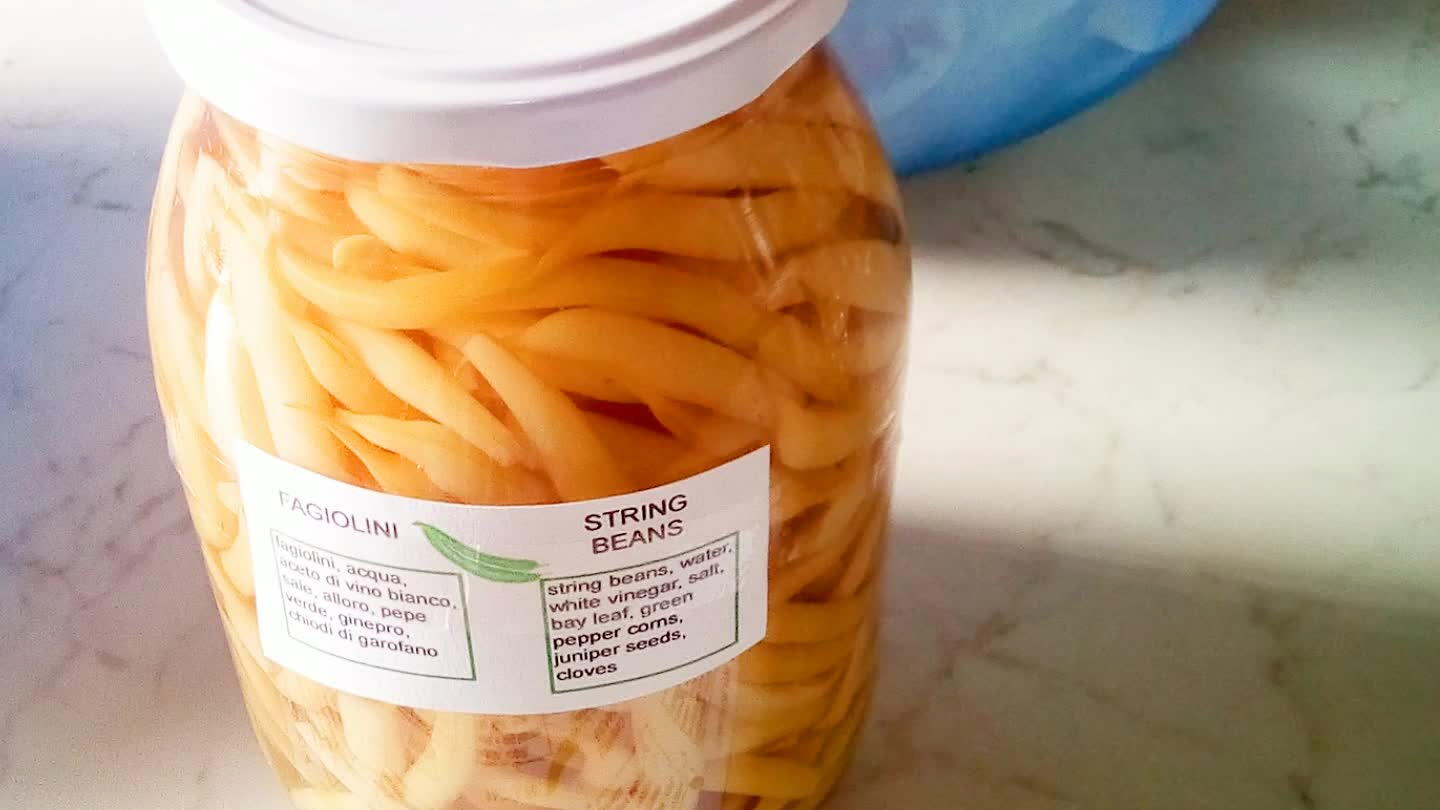 Label as you prefer, but ALWAYS note down the date, or at least the year - I prefer on the lid, which is thrown out anyway, after use.