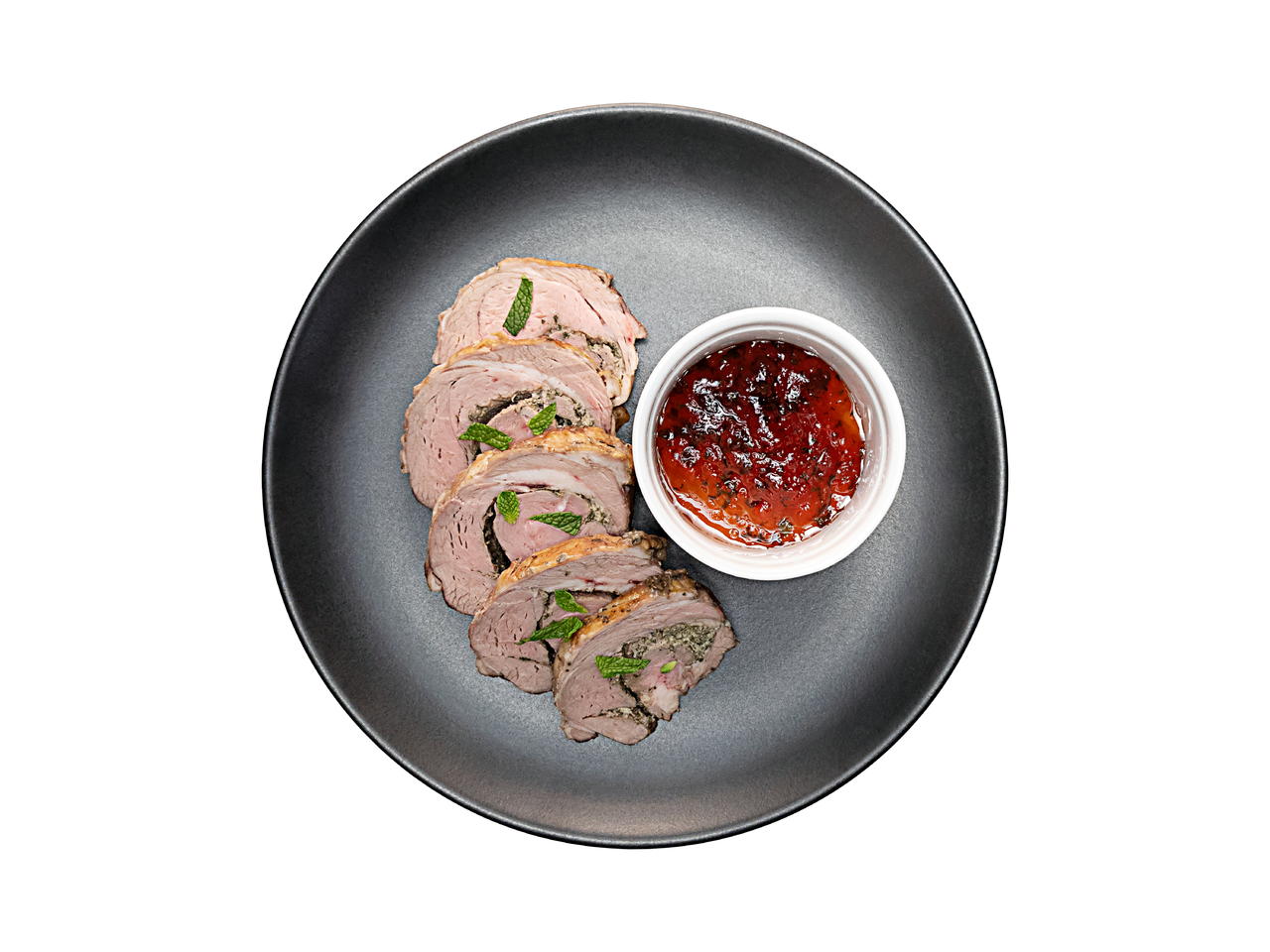 6 portions
110m
This is a simple dish, but it is impressive. There's just something about a big hunk of meat bound up with butcher's twine that implies that a lot of work was done, maybe even enough work to justify an occasion.
What you will need
3 cloves Garlic
1 sprig Rosemary
2 sprigs Fresh Mint
2 sprigs Fresh Thyme
4 lb Boneless Lamb Leg
Salt
Black Pepper
1 Tbsp Dijon Mustard
Mint Jelly, optional
(Nutritional facts 125 calories, 4.04 g fat, 1.59 g carbohydrates, 20.8 g protein, 61 mg cholesterol, 299 mg sodium)
How to cook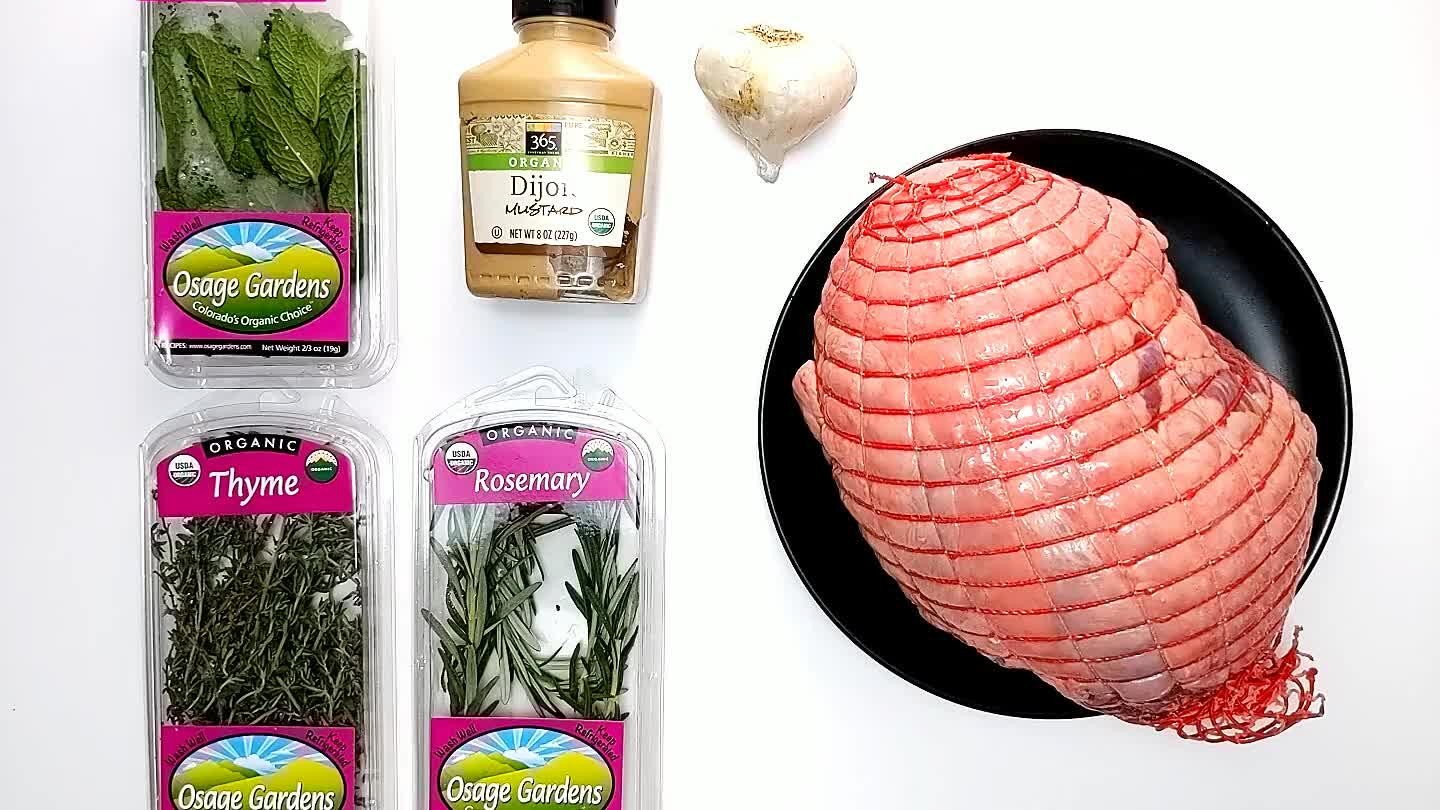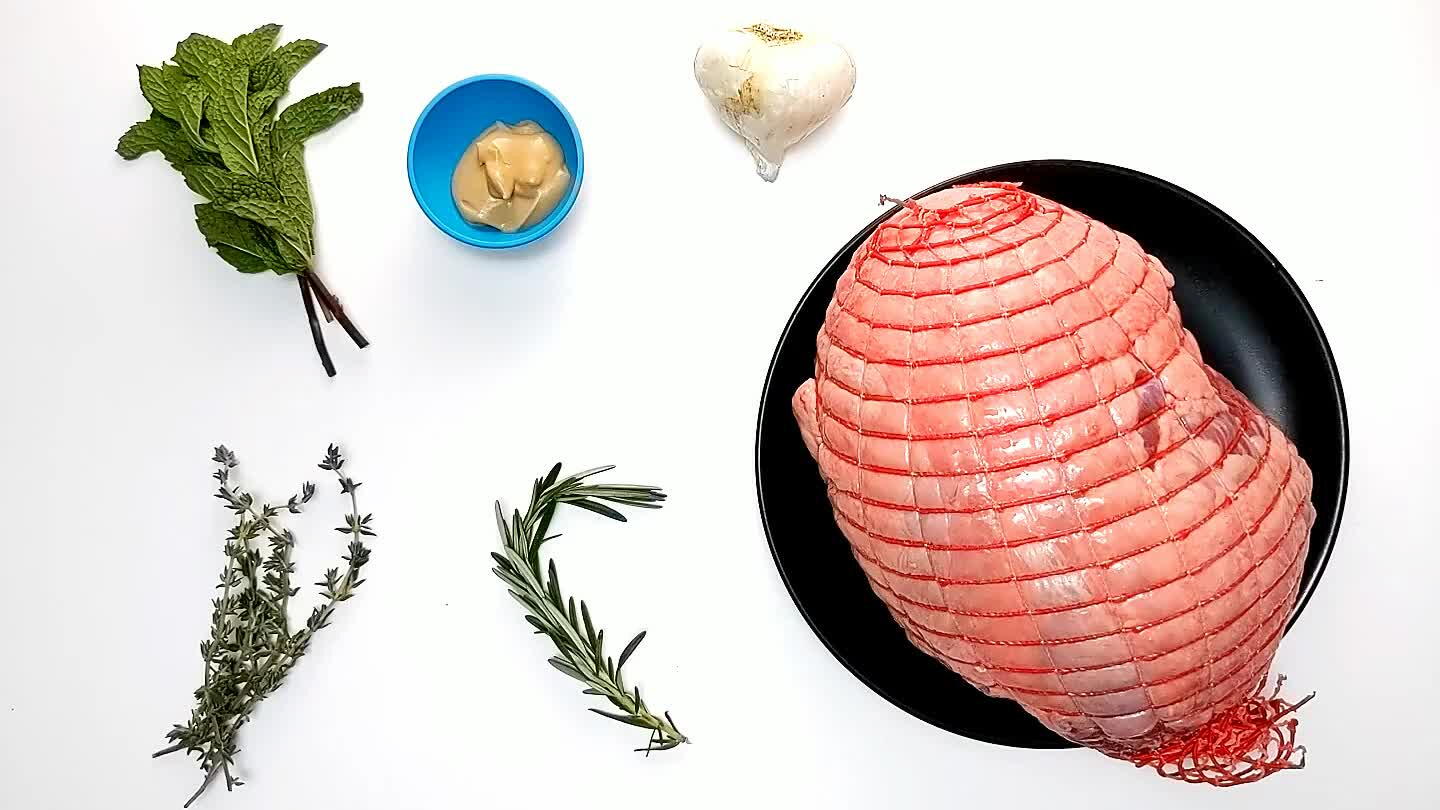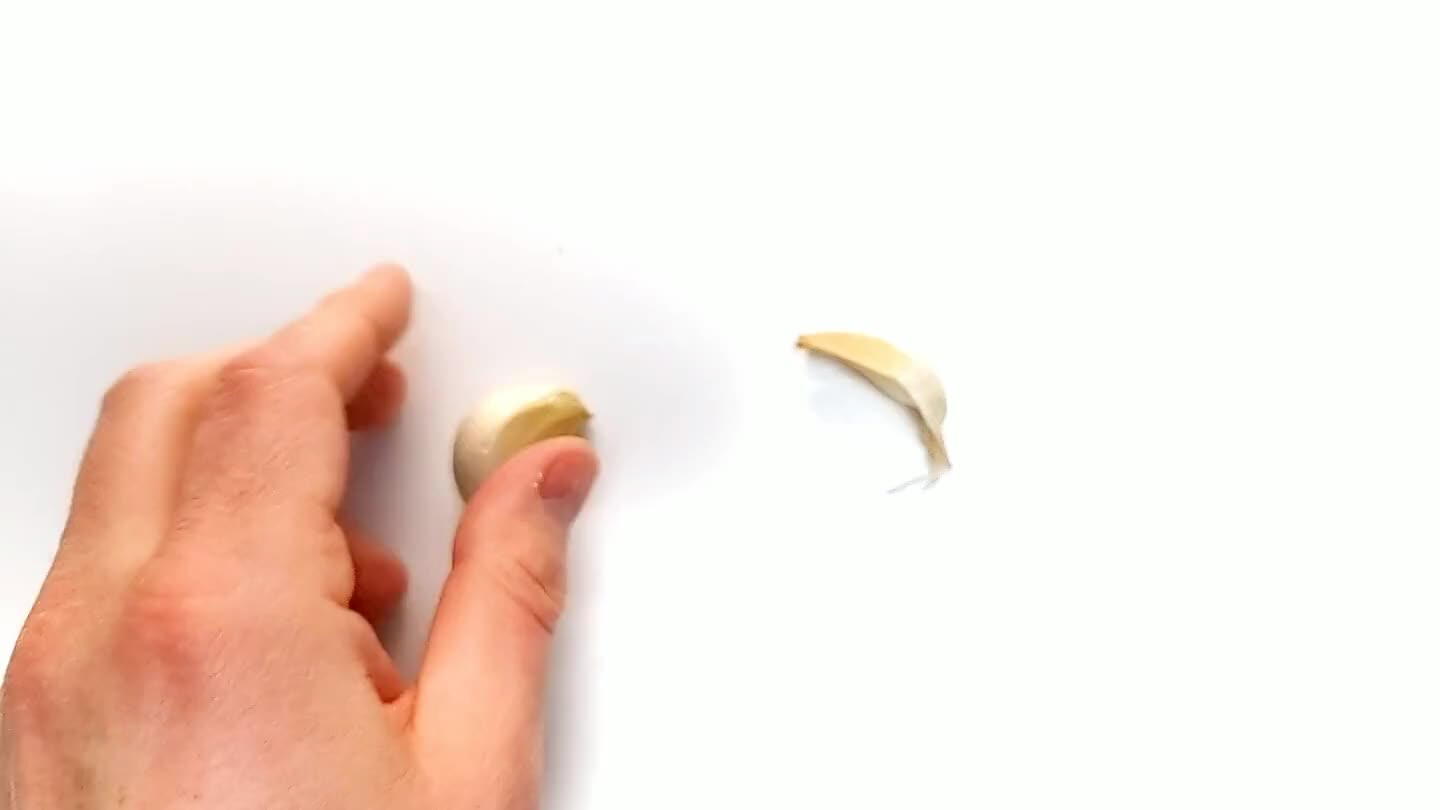 Peel garlic cloves and chop or grate to a fine paste.
Pick the herbs. Bundle the leaves together and chop them fine.
Trim away any excess fat from the lamb leg. Slice opened the hole where the bone would have been. Lay the lamb out flat and pound it out with a meat tenderizer. The goal is to shape the leg into a rectangle of relatively uniform thickness.
Season on both sides with salt and pepper.
Place the dijon in a small mixing bowl.
Add the crushed garlic.
Add the chopped herbs and mix well.
Spread the herb paste over the inside of the lamb (the side without the fat).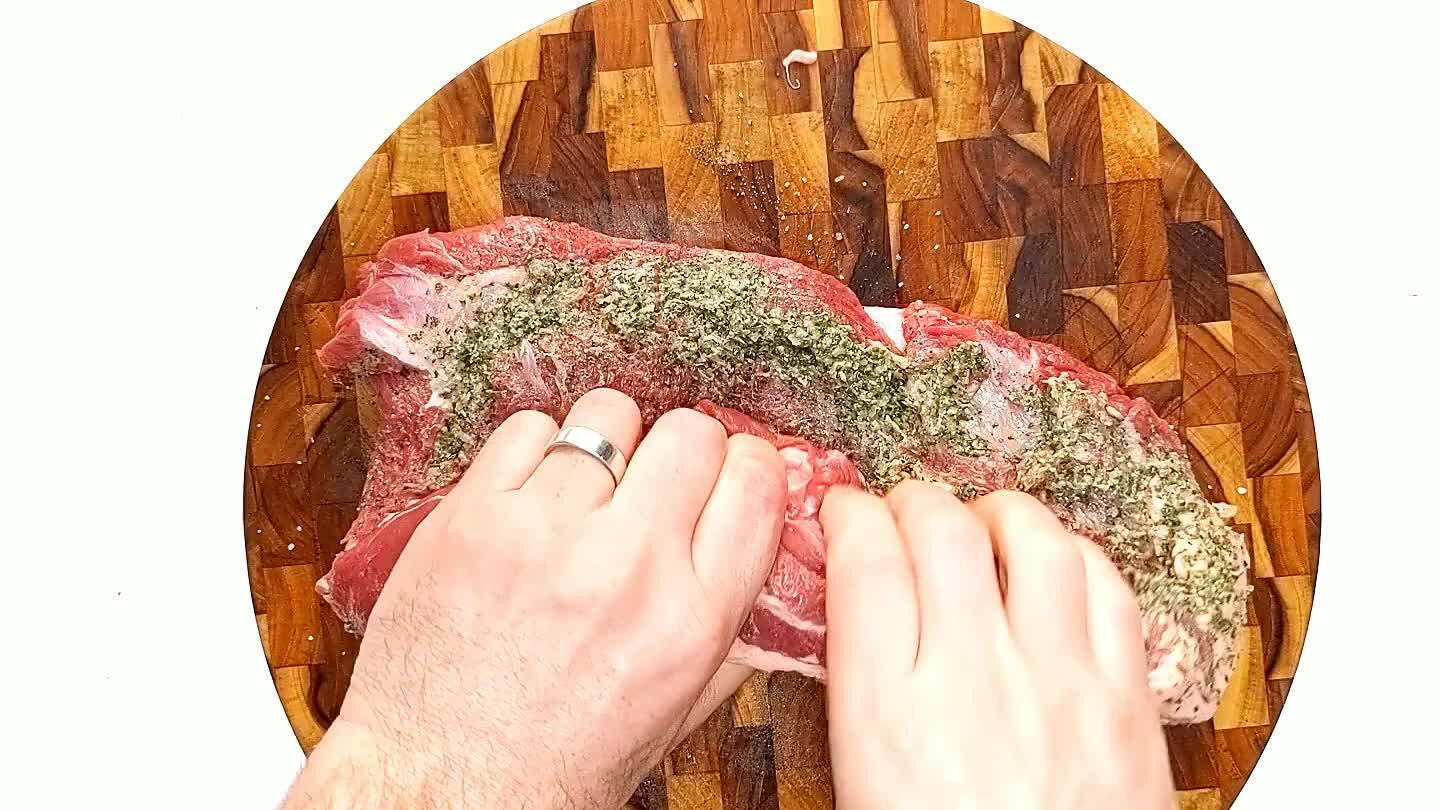 Roll the leg into a tube, with the fat on the outside, as tightly as possible. Secure it with butcher's twine. Marinate in the fridge overnight.
Roast for 45-60 minutes or until you hit an internal temperature of around 140°F. Remove the lamb shoulder from the pan and set it aside to rest for 10 minutes before removing the twine and slicing.