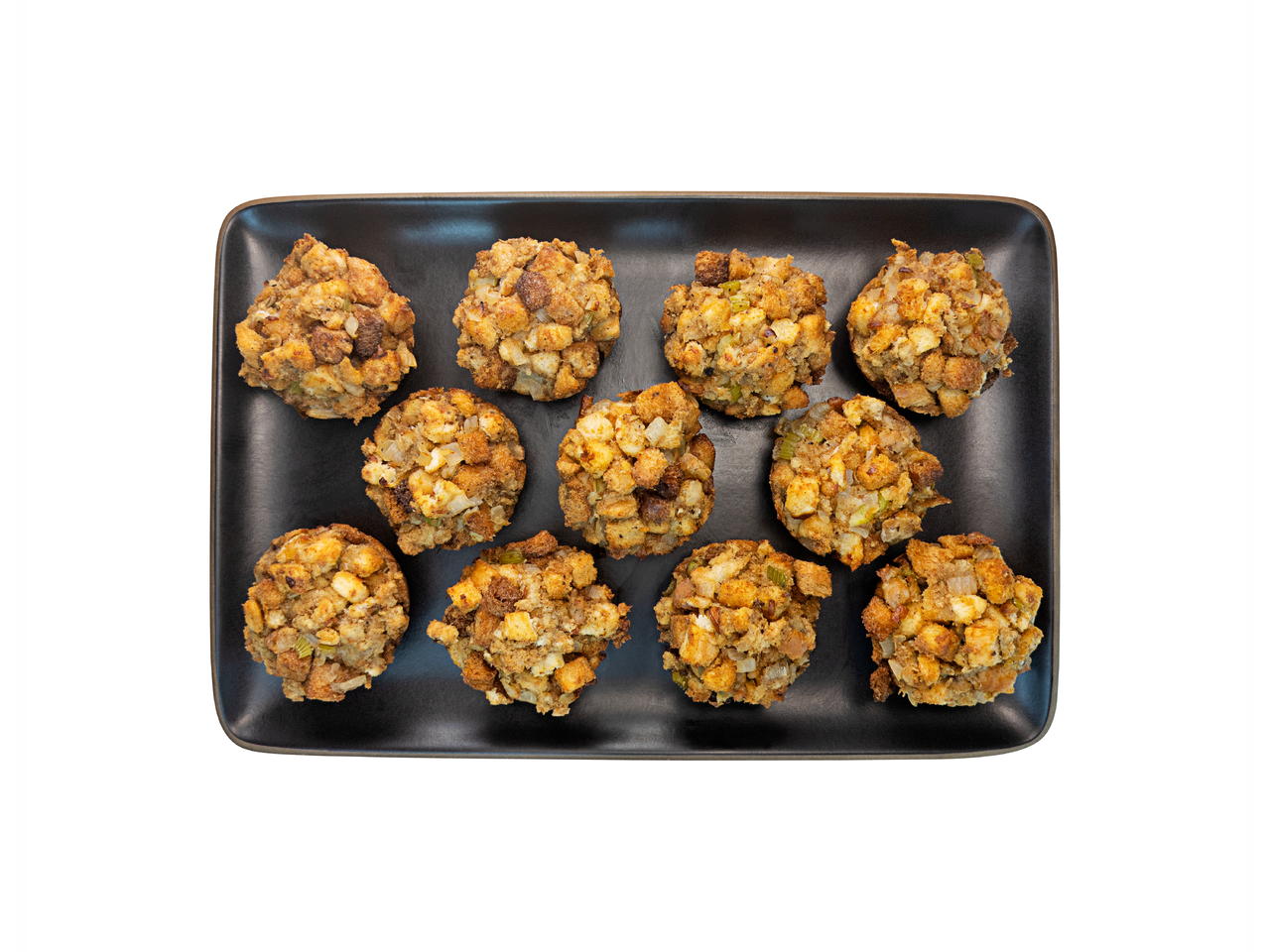 What you will need
3/4 cup Unsalted Butter
1 Onion
2 ribs Celery
2 tsp Poultry Seasoning
1/2 tsp Salt
1/2 tsp ground Black Pepper
2 1/2 cups Chicken Broth
7.5 oz Stuffing Cubes
8 oz. Italian Sausage, optional
(Nutritional facts 167 calories, 10.72 g fat, 15.16 g carbohydrates, 2.71 g protein, 27 mg cholesterol, 616 mg sodium)
How to cook
Gather and portion ingredients.
Cut the ends off the celery and cut the ribs in half lengthwise chop into small pieces.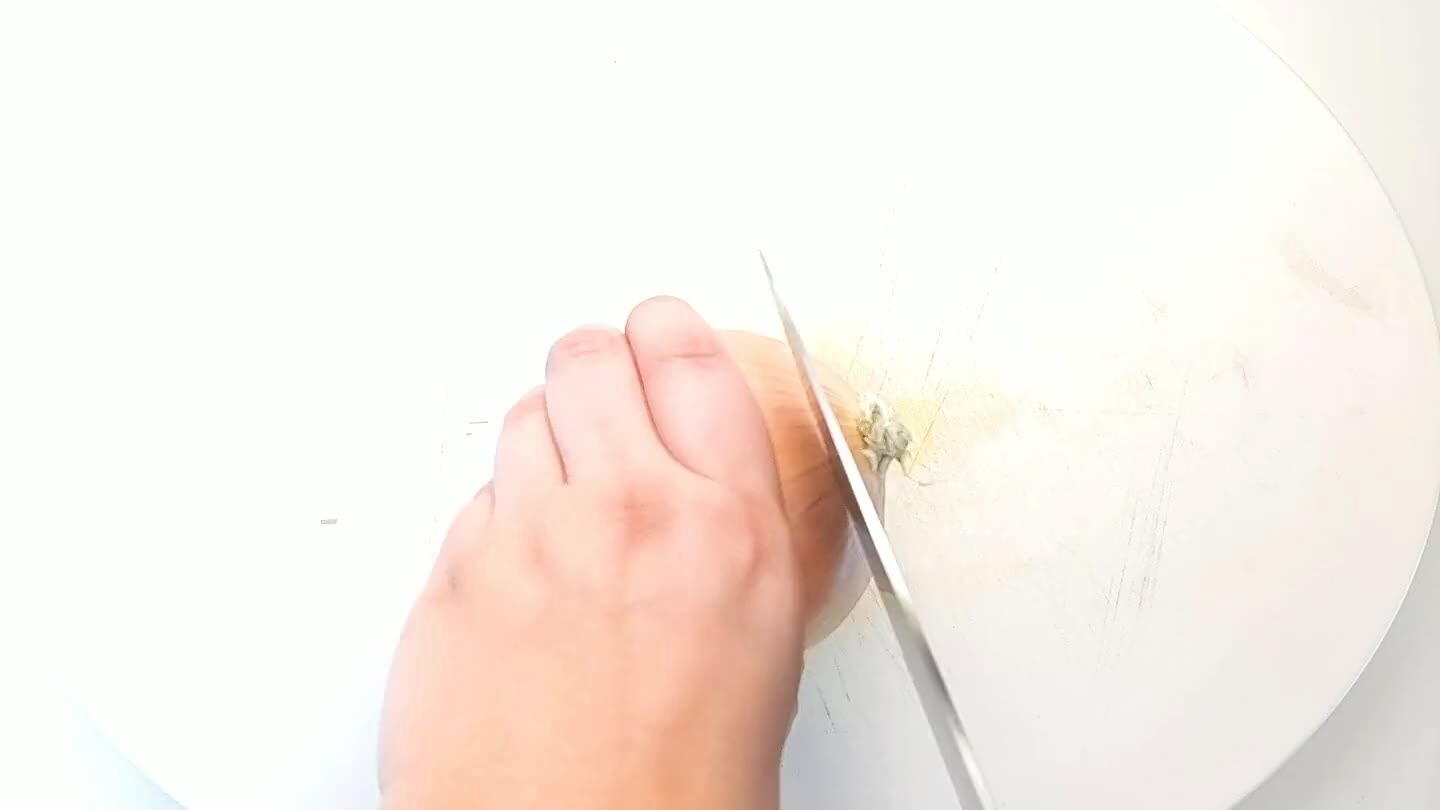 Cut the onion in half and peel keeping the root end intact. Make a few cuts into the onion with the knife parallel to the cutting board. Then slice into strips and dice.
Smash the garlic with the flat side of the knife and remove the skin. Roughly chop.
Melt the butter in a large soup pot and borrow a bit of the melted butter to coat the muffin tin.
Add the onion and celery to the melted butter and saute for a few minutes.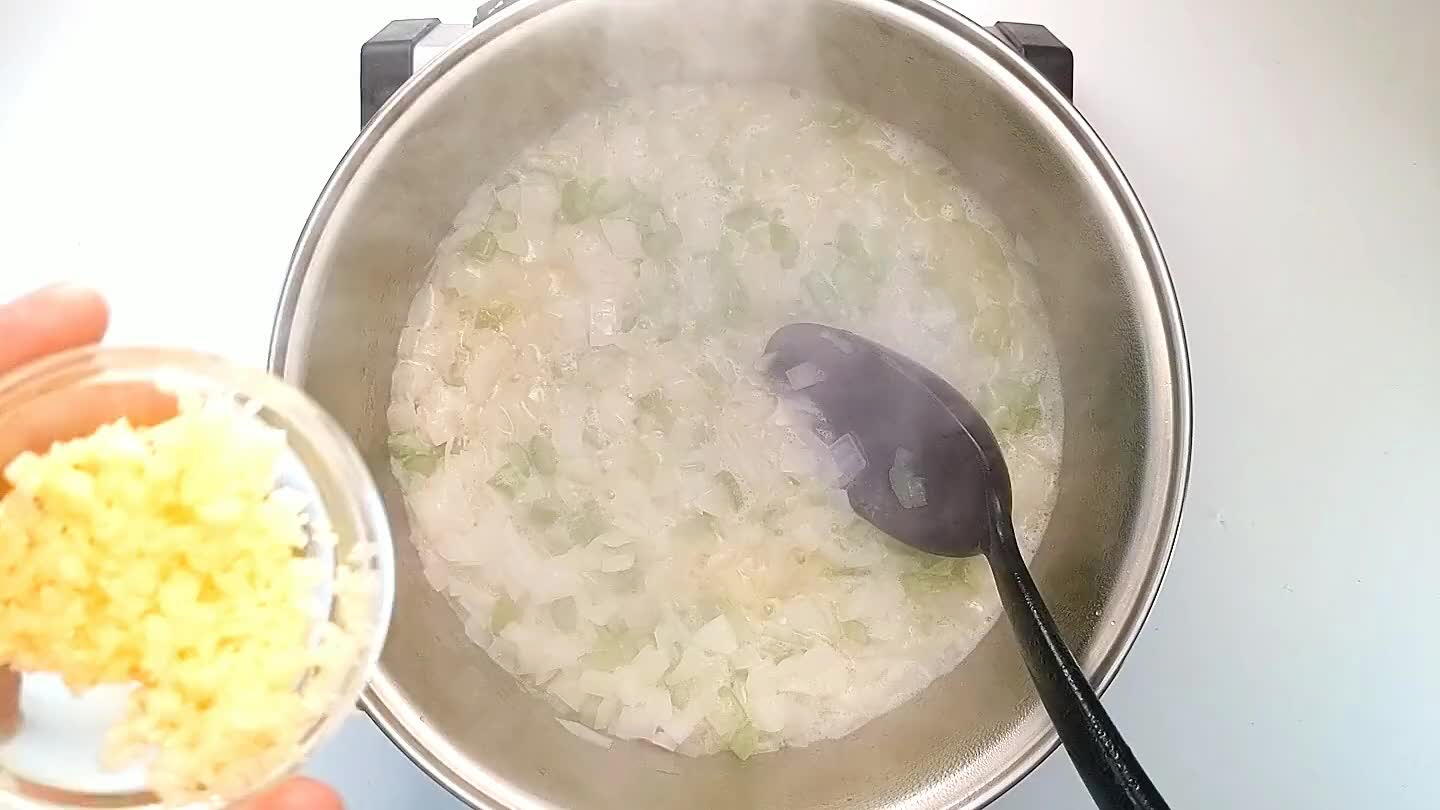 Add chopped garlic, salt, pepper, and poultry seasoning.
Add the stuffing cubes to the pot and saturate with the broth. Stir to moisten all the cubes.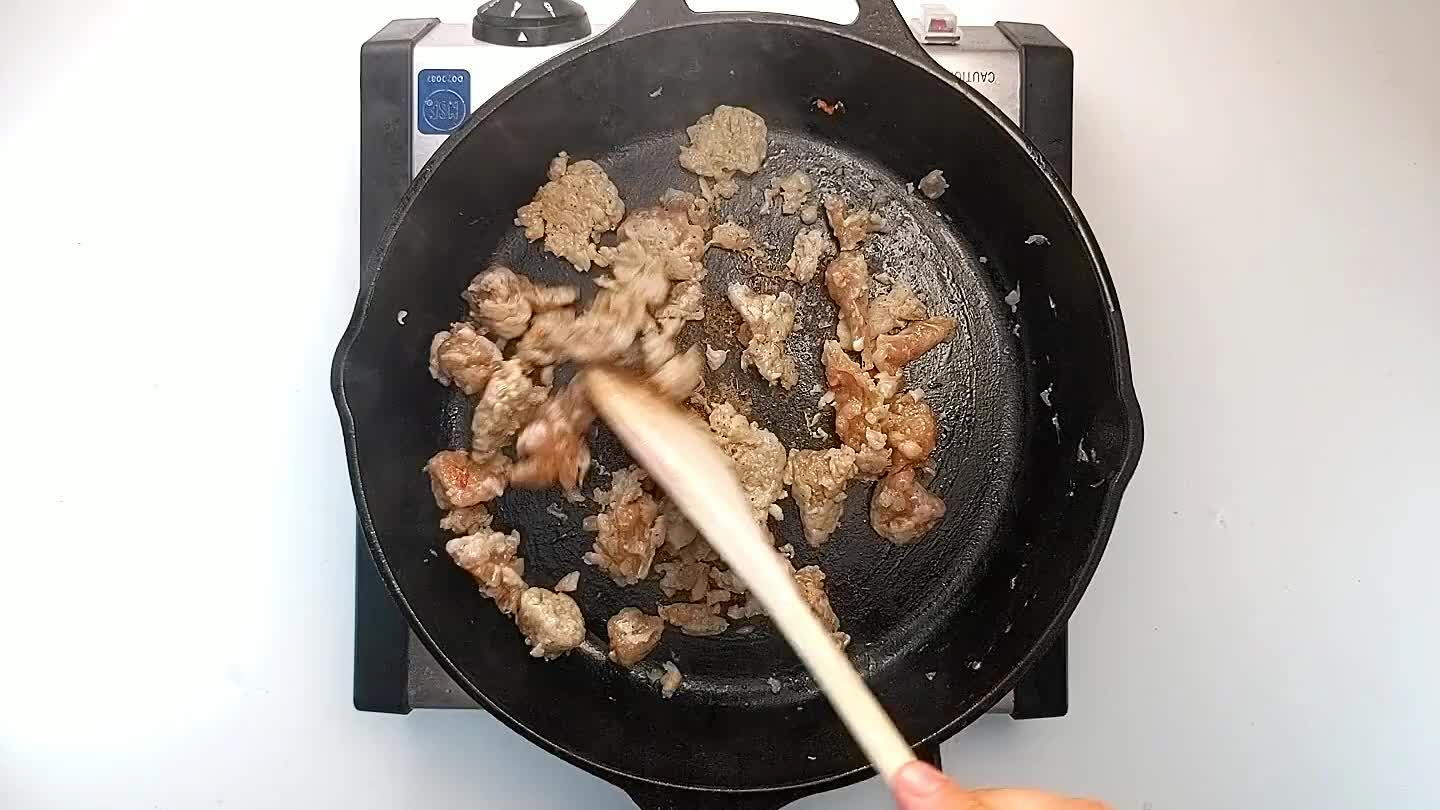 If you like, add a bit of Italian sausage to the stuffing.
Portion the stuffing into the buttered muffin tin and press into the edges.
Bake for 35 minutes or until the tops of the stuffing muffins are browned.
Serve along with your favorite thanksgiving meal.