Sun-dried Tomato and Artichoke Pasta Salad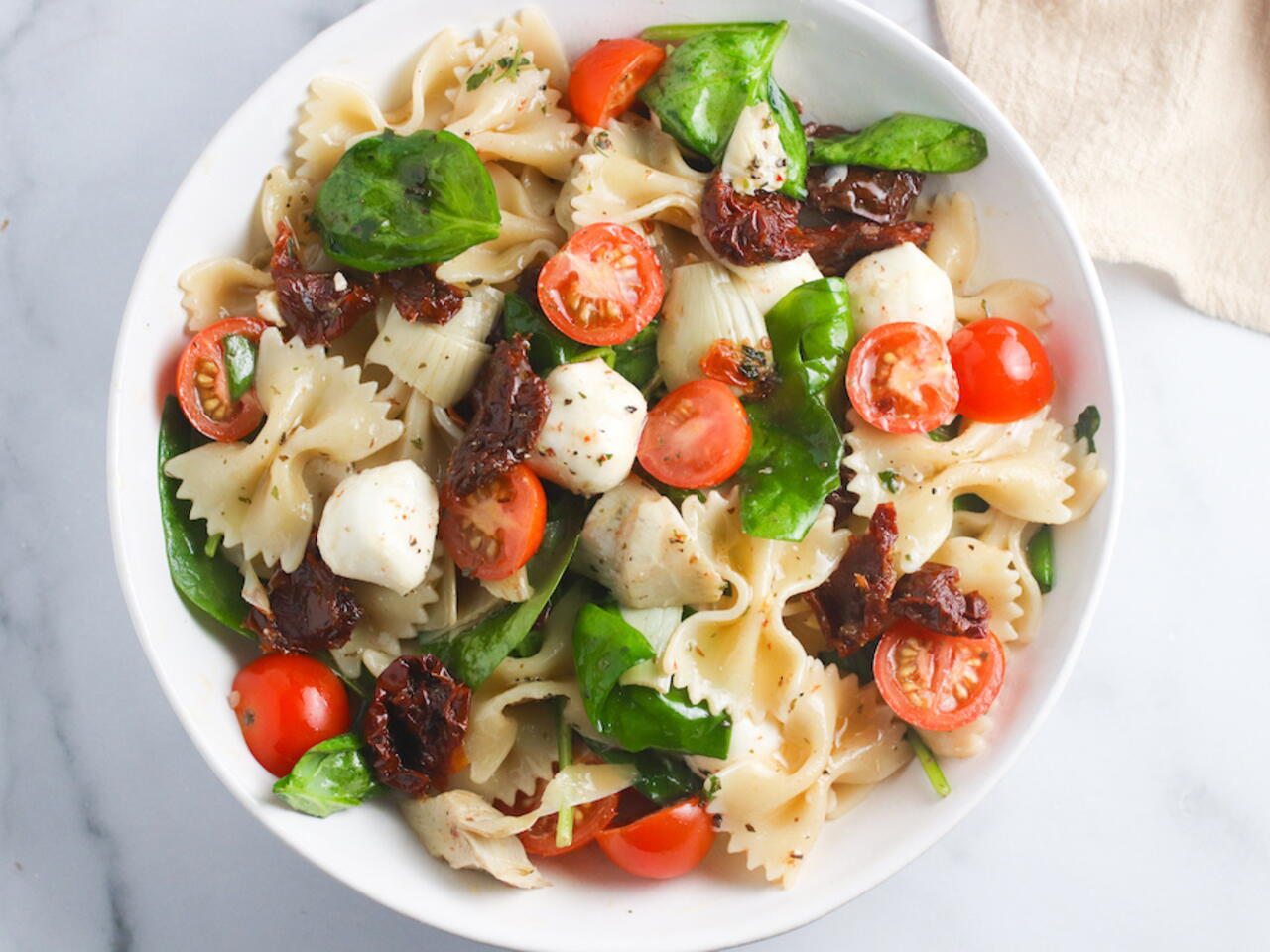 6 portions
Pasta salad is such a summer staple, and this combo using sun-dried tomatoes and artichoke hearts is definitely my new go to! 
What you will need
1 box of bowtie pasta
8 oz cherry tomatoes
4 oz sun-dried tomatoes
6 oz artichoke hearts
8 oz mozzarella balls
3 cups spinach
DRESSING
1/2 cup of olive oil
2 tablespoons red wine vinegar
1/2 lemon, squeezed for juice
1 teaspoon oregano
1 teaspoon maple syrup
(Nutritional facts 134 calories, 6.1 g fat, 16.02 g carbohydrates, 5.66 g protein, 10 mg cholesterol, 277 mg sodium)
How to cook
Cook pasta according to package directions.
Add all of the dressing ingredients to a mason jar with a lid or a bowl and shake/whisk until combined.
Drain the pasta and add to a large serving bowl.
Add the rest of the ingredients and pour in a portion of the dressing. mix to combine, and add more dressing if needed (you may not need all of it! if serving the next day, save the dressing in case it needs more).
Chill in the fridge for 30 minutes.