Super Quick Sweet Potato Hash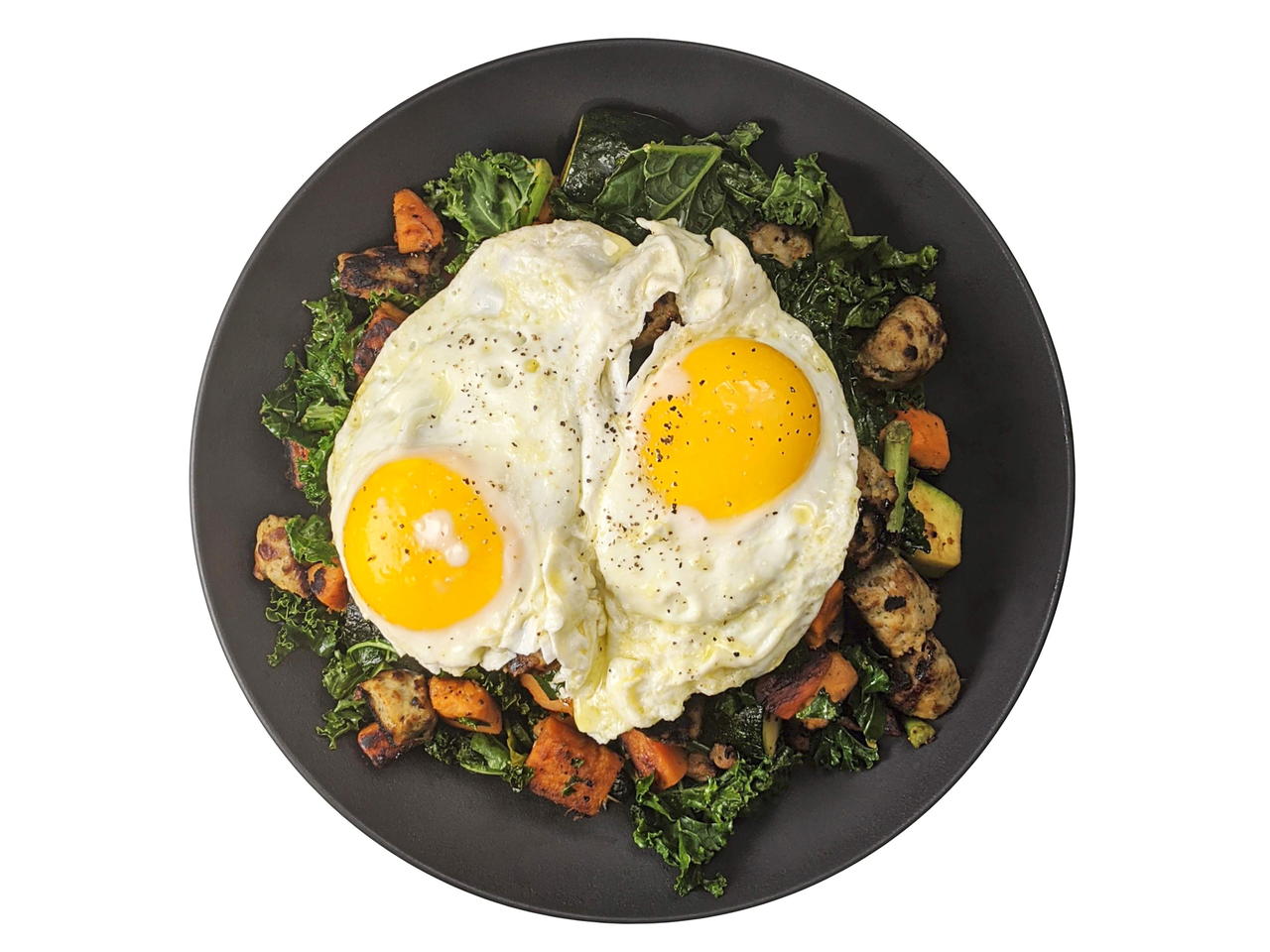 2 portions
25m
Frozen sweet potato chunks help speed up the cooking process a bunch so you can have this meal on the table in no time. I don't mind eating this dish anytime of the day!
What you will need
4 cups Chopped Kale
10 oz cubed Sweet Potato
10 cooked Breakfast Sausages
1 Zucchini
2 Eggs
4 Tbsp Butter
1/4 tsp Salt
1/4 tsp Ground Black Pepper
(Nutritional facts 238 calories, 17.09 g fat, 13.4 g carbohydrates, 8.53 g protein, 443 mg cholesterol, 198 mg sodium)
How to cook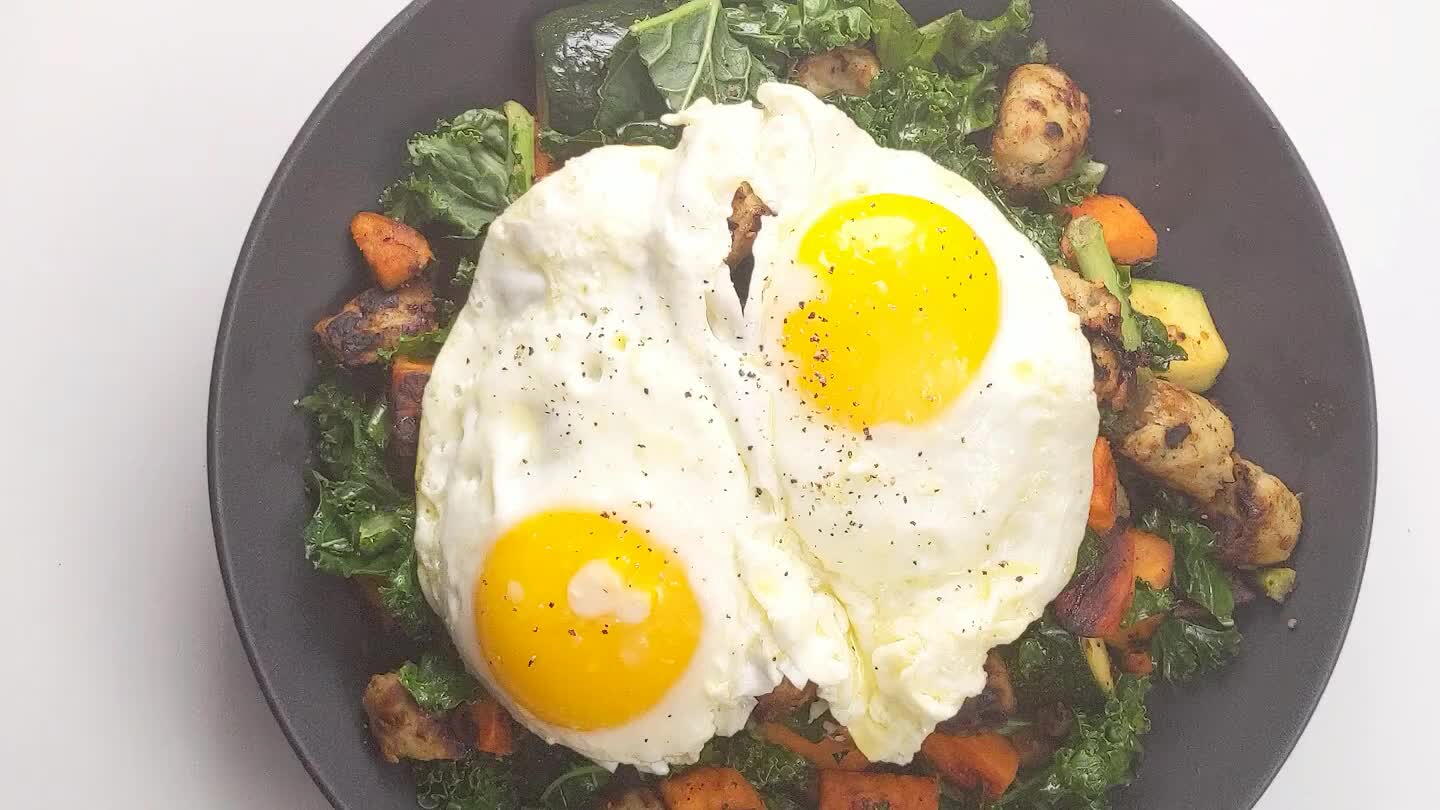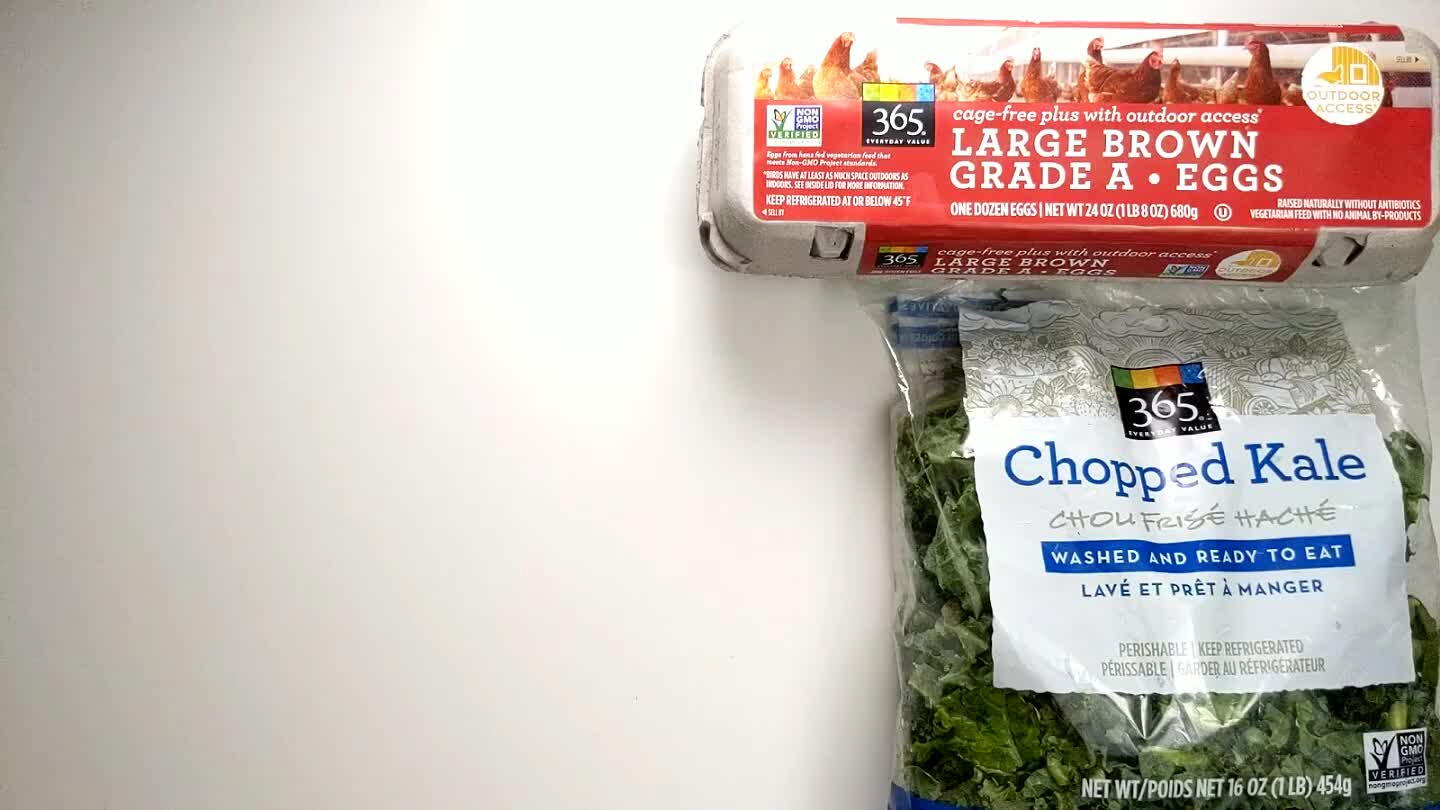 Gather ingredients.
Portion all ingredients. Wash zucchini.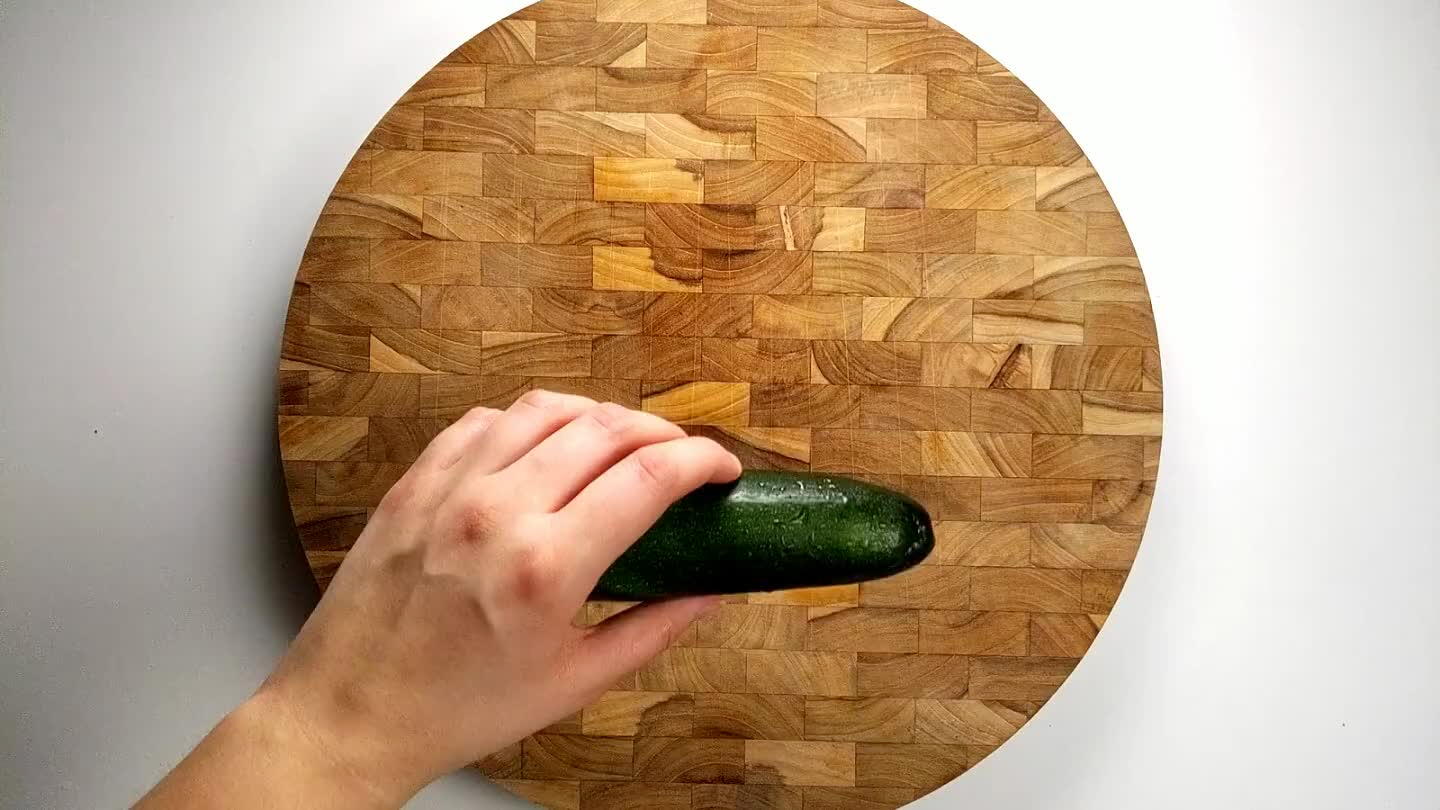 Cut the ends off of the zucchini and cut in half lengthwise.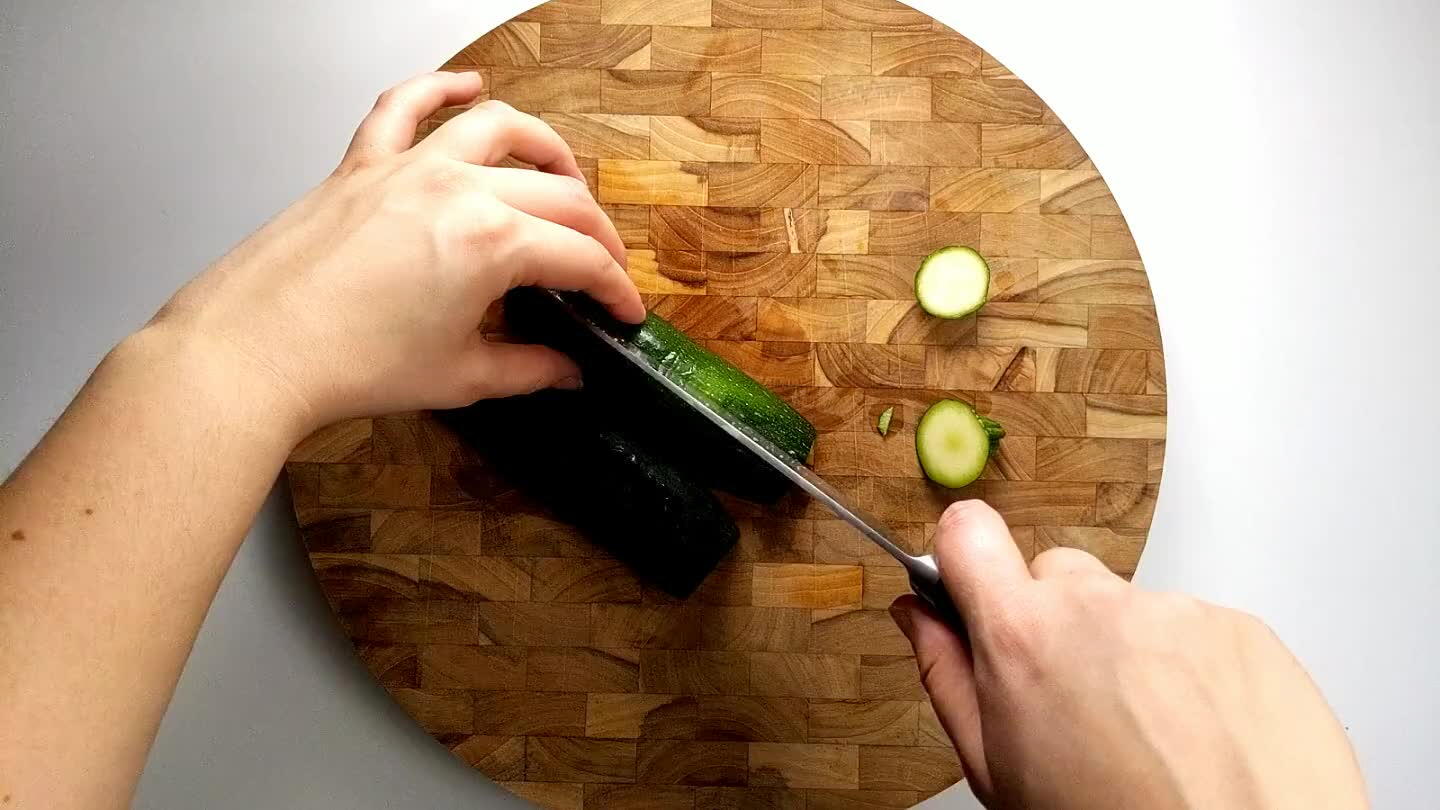 Lay the cut side down and cut in half again. Chop into one inch pieces perpendicularly across.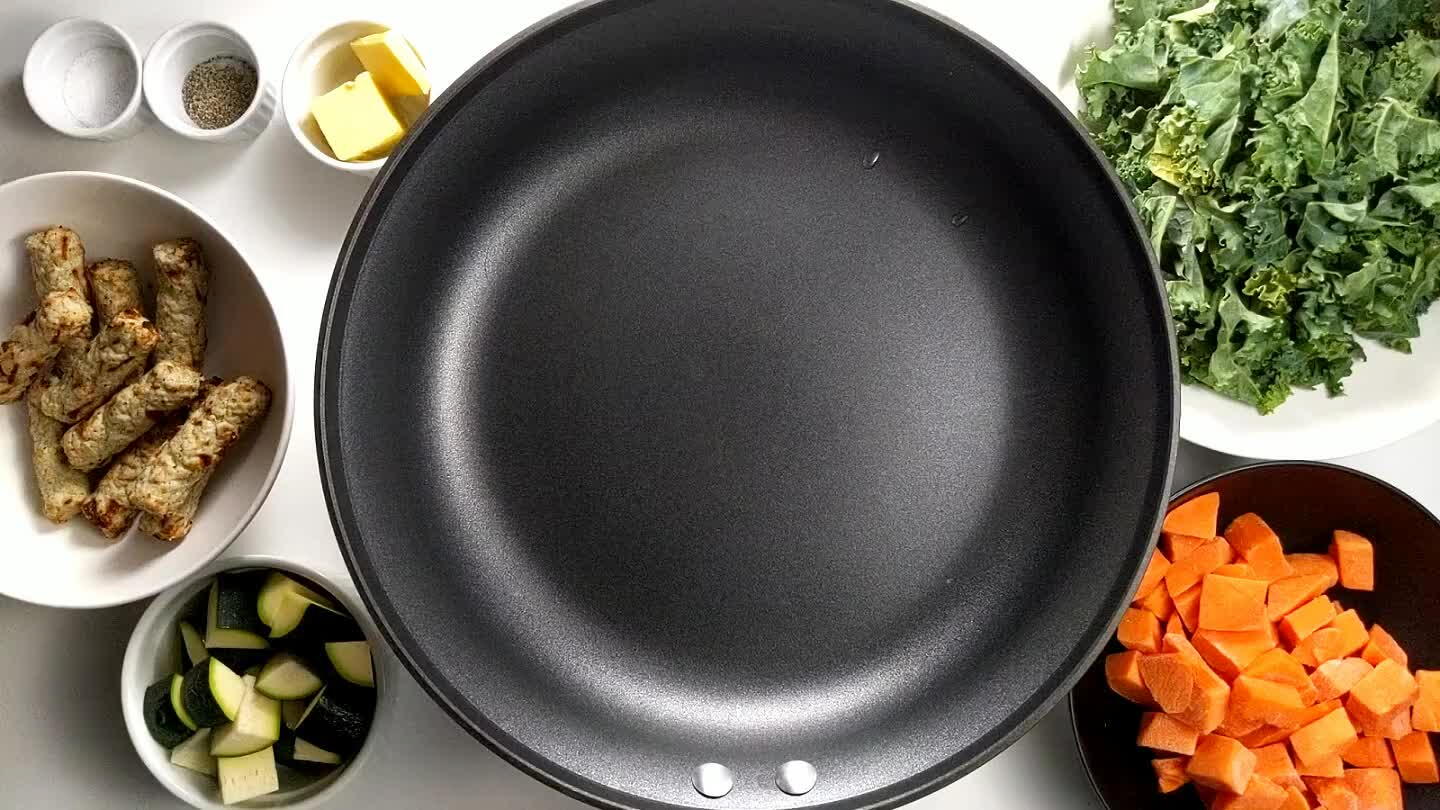 Add 3 tbsp butter to a hot pan and let melt. Add the frozen sweet potato chunks. Cook on medium high heat until browned, about 5 minutes.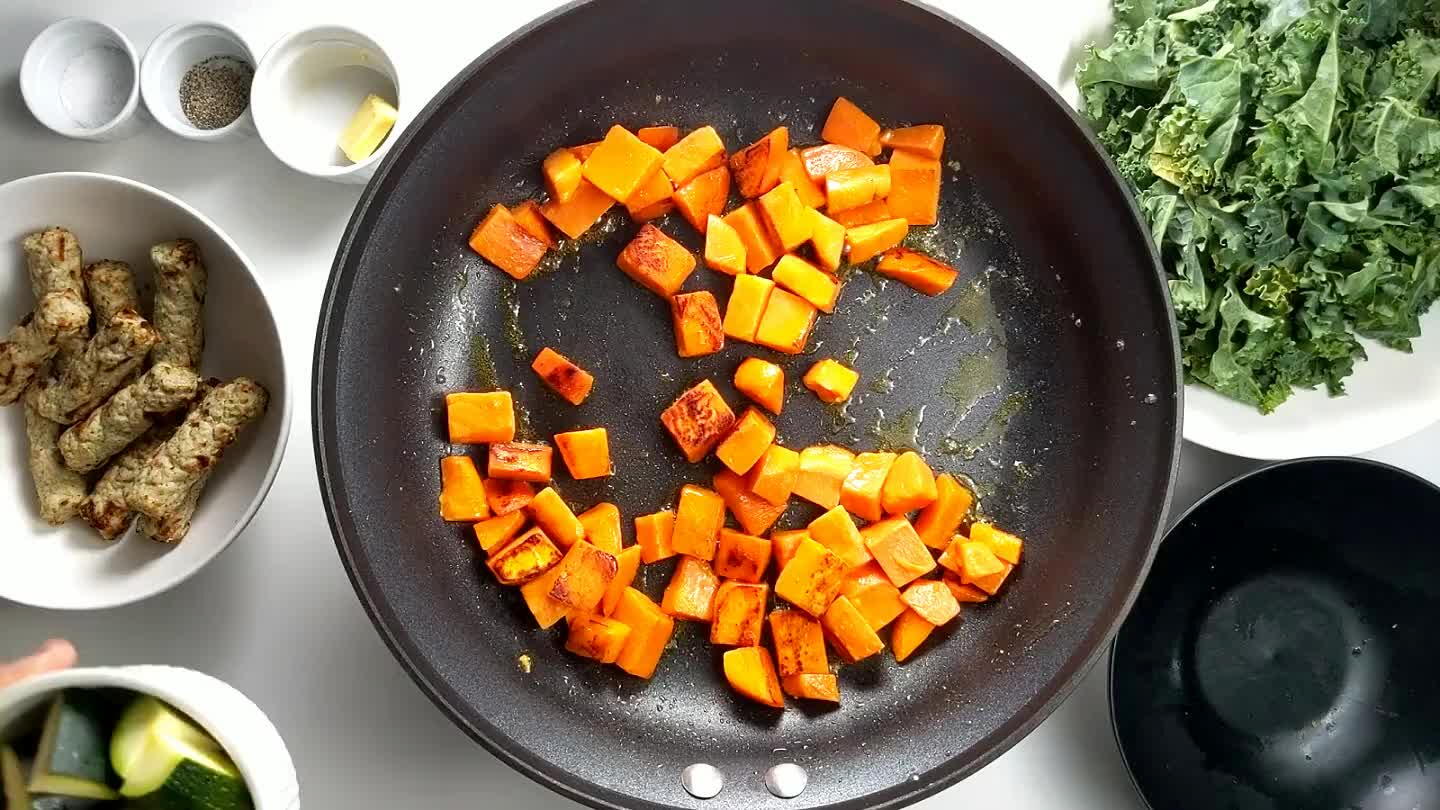 Add the chopped zucchini, salt, and pepper to the pan with the sweet potato.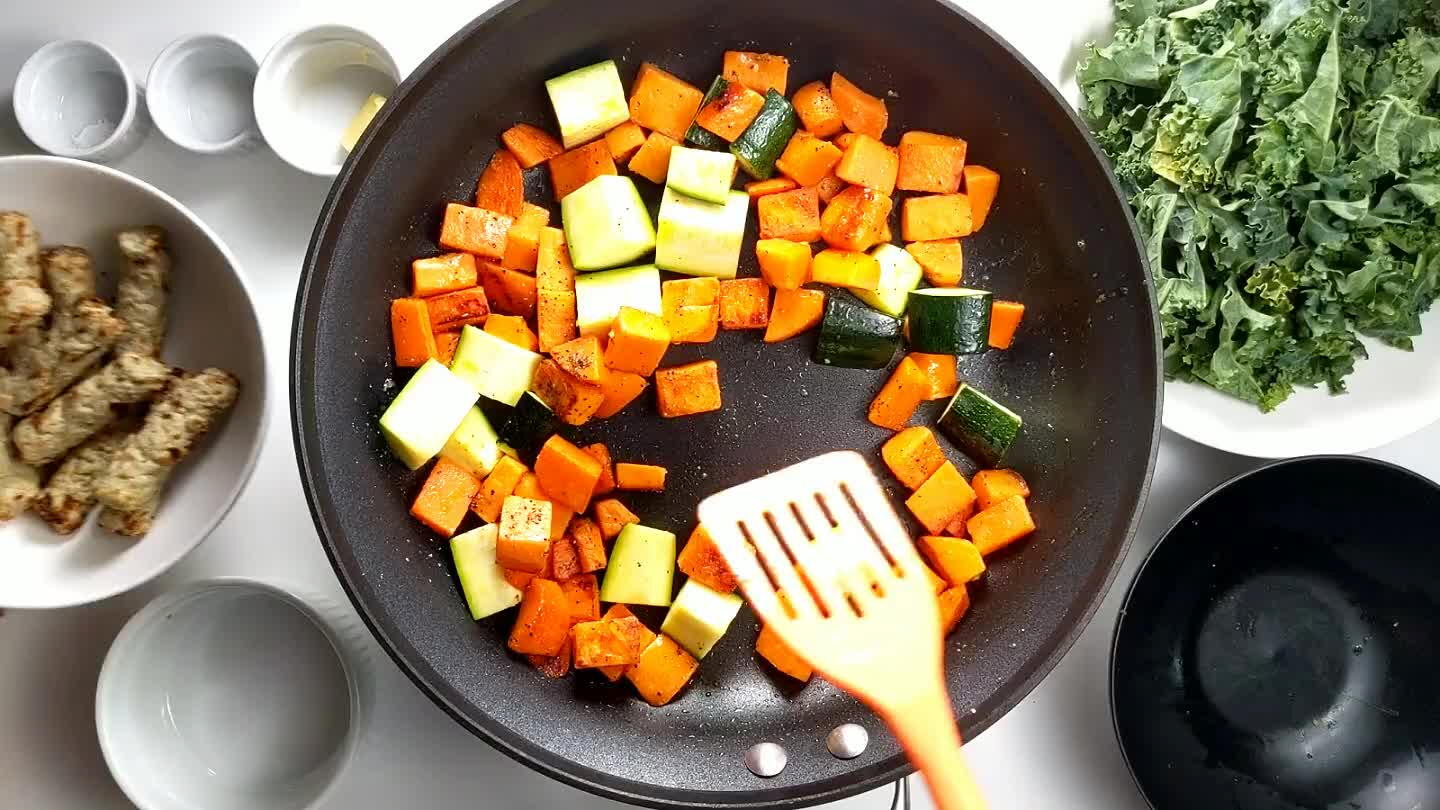 Add the sausage and break it up in the pan.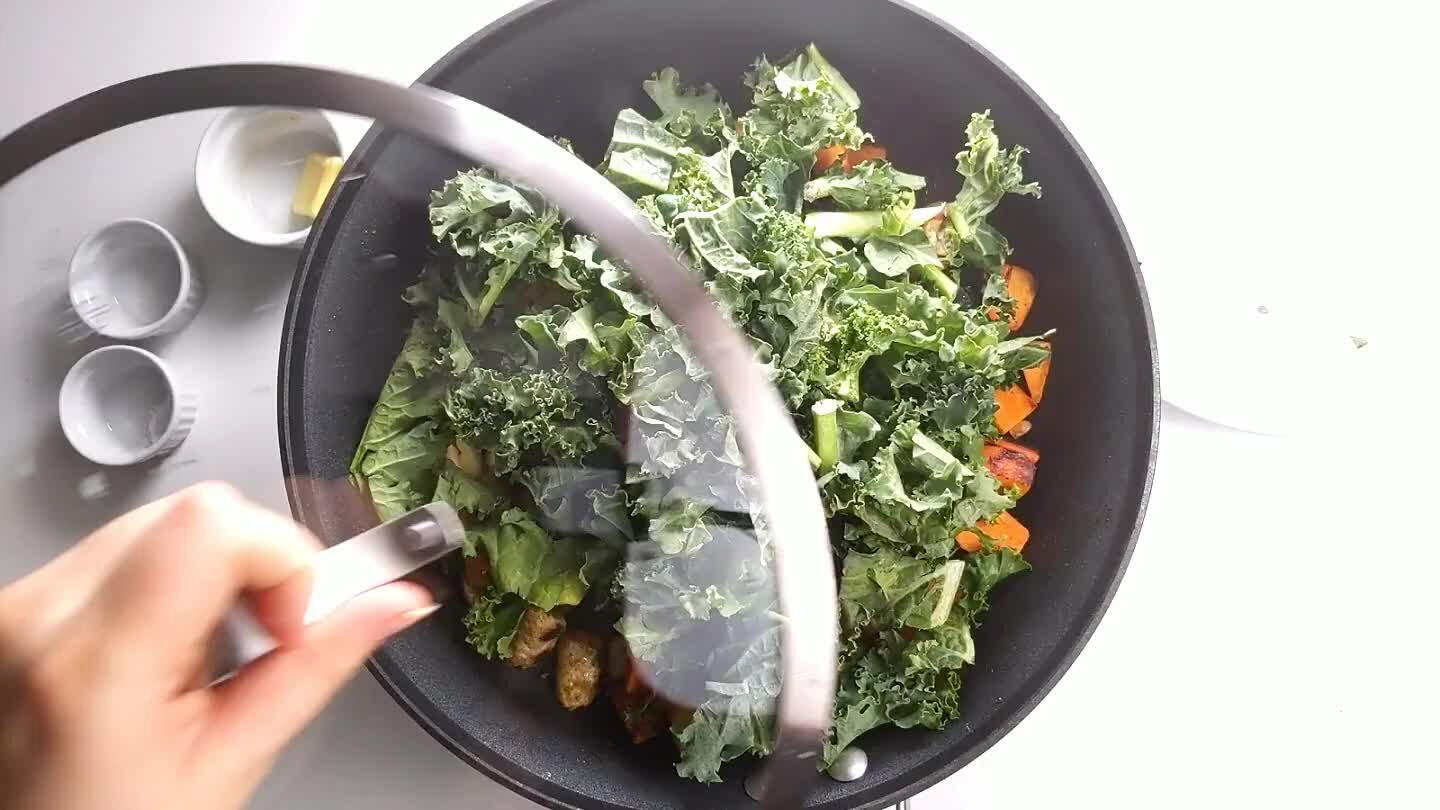 Add the chopped kale to the pan and cover with a lid and let steam for 3-5 minutes. Remove lid and stir.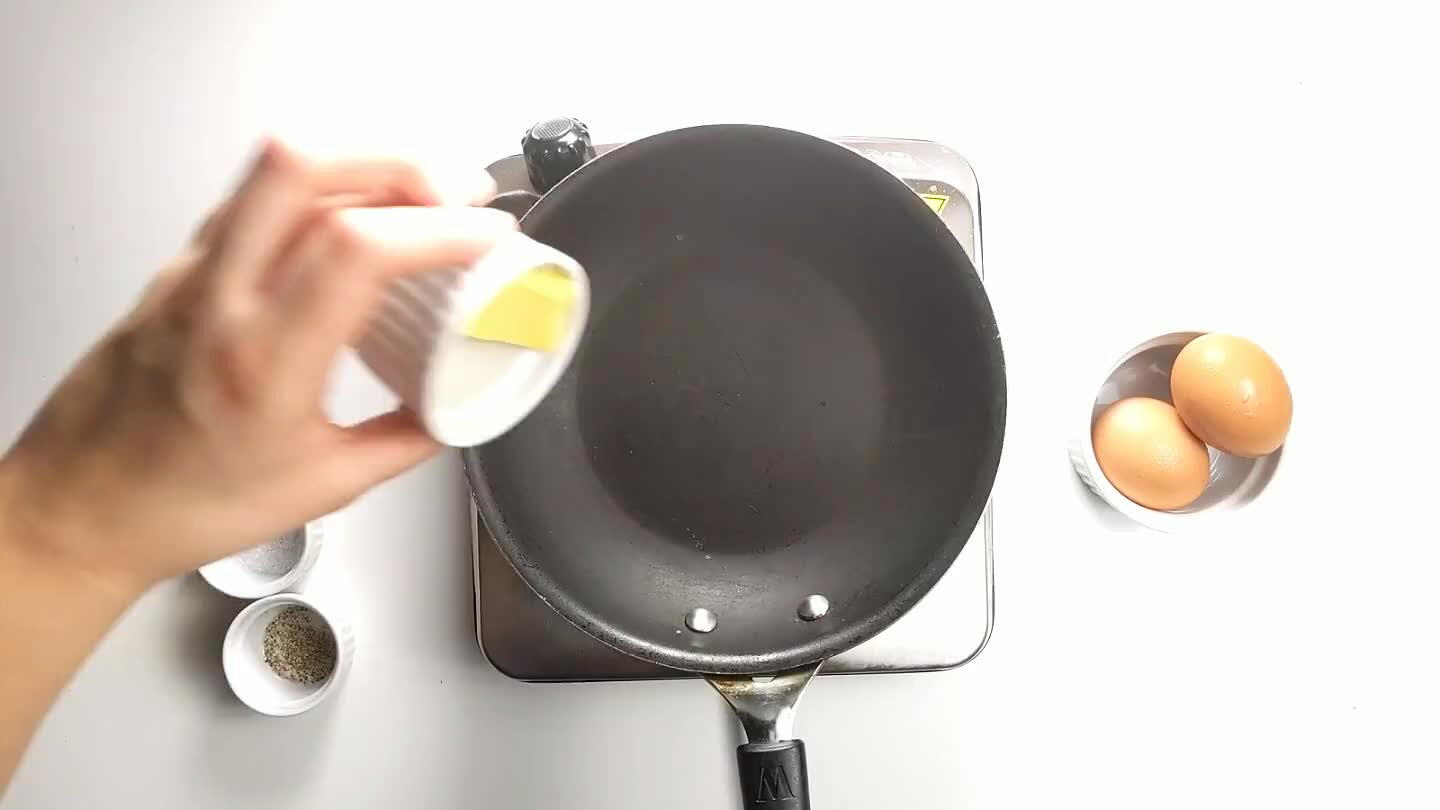 Add 1 tbsp butter to a hot pan, let melt, and crack two eggs into the pan.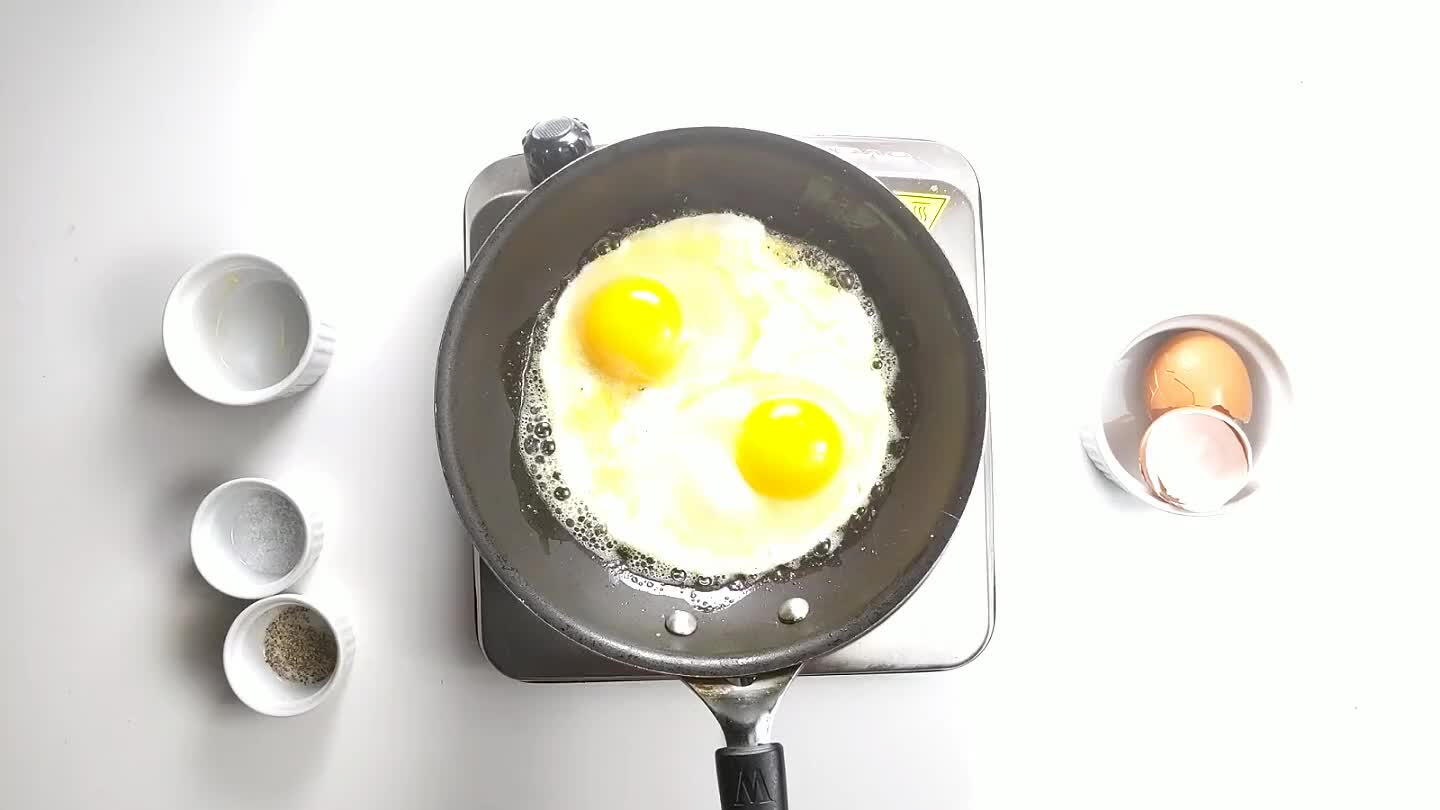 Once the outside whites are set, tilt the pan and use a spoon to baste the hot butter on top of the egg to help it finish cooking.