Sweet and Crispy Chicken Fingers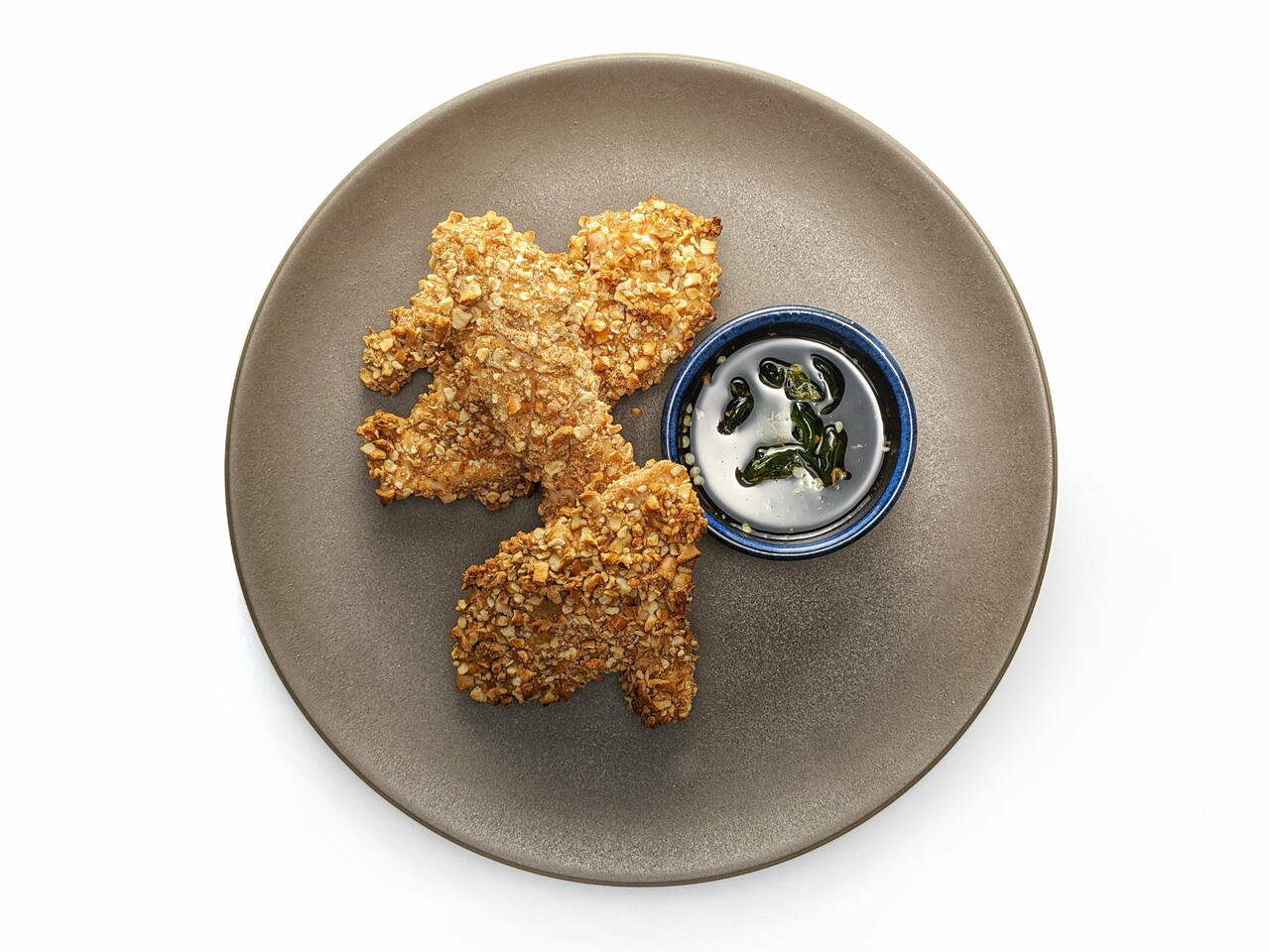 Recipe video made by Ryan
Published on 03/11/2020, viewed by 860 , 0 Comments
4 portions
35m
A pretzel coating gives these chicken fingers a unique, salty crunch that goes great with sweet and spicy jalapeño honey.
What you will need
4 oz. Pretzels
1 tsp Garlic Powder
2 Eggs
1 lb. boneless skinless Chicken Breast
SAUCE
1/2 cup honey
1 Jalapeño
(Nutritional facts 420 calories, 30.03 g fat, 26.06 g carbohydrates, 12.9 g protein, 337 mg cholesterol, 130 mg sodium)
How to cook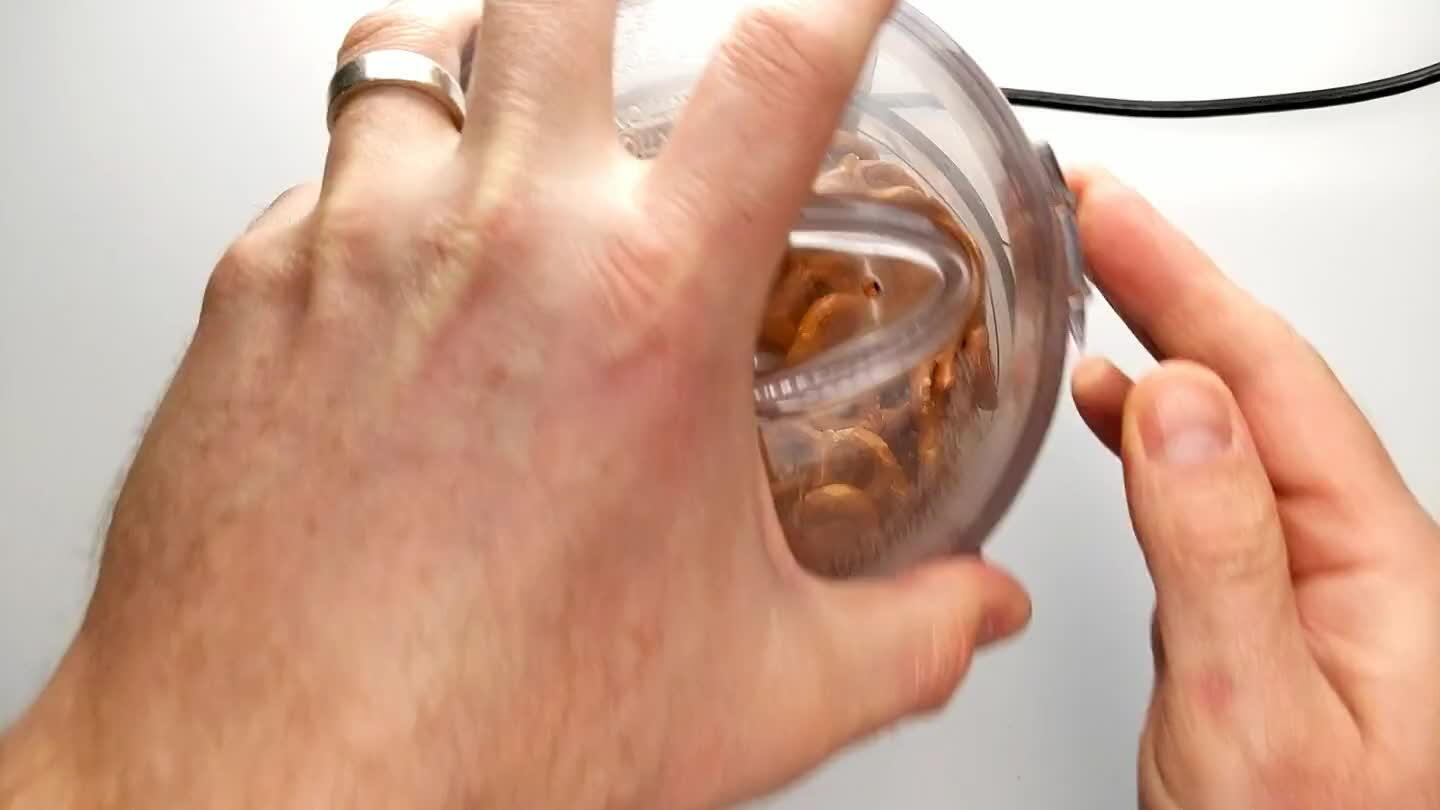 Crush the pretzels to a chunky powder. The best tool for the job is a food processor, but a blender will work or you can even whack with a heavy skillet.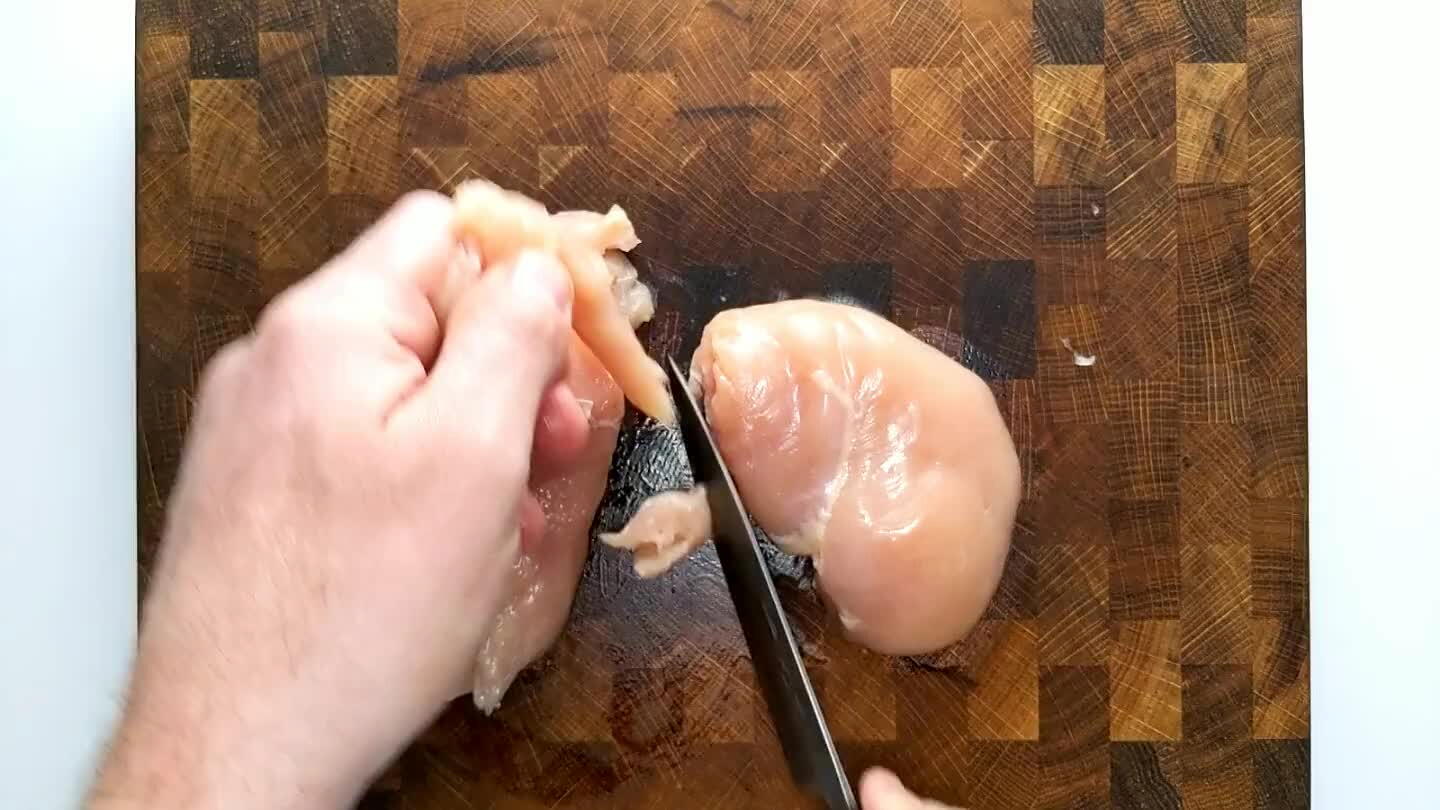 Slice the chicken breast into strips. Remove the sinew from the center of the tender by scraping gently with a sharp knife.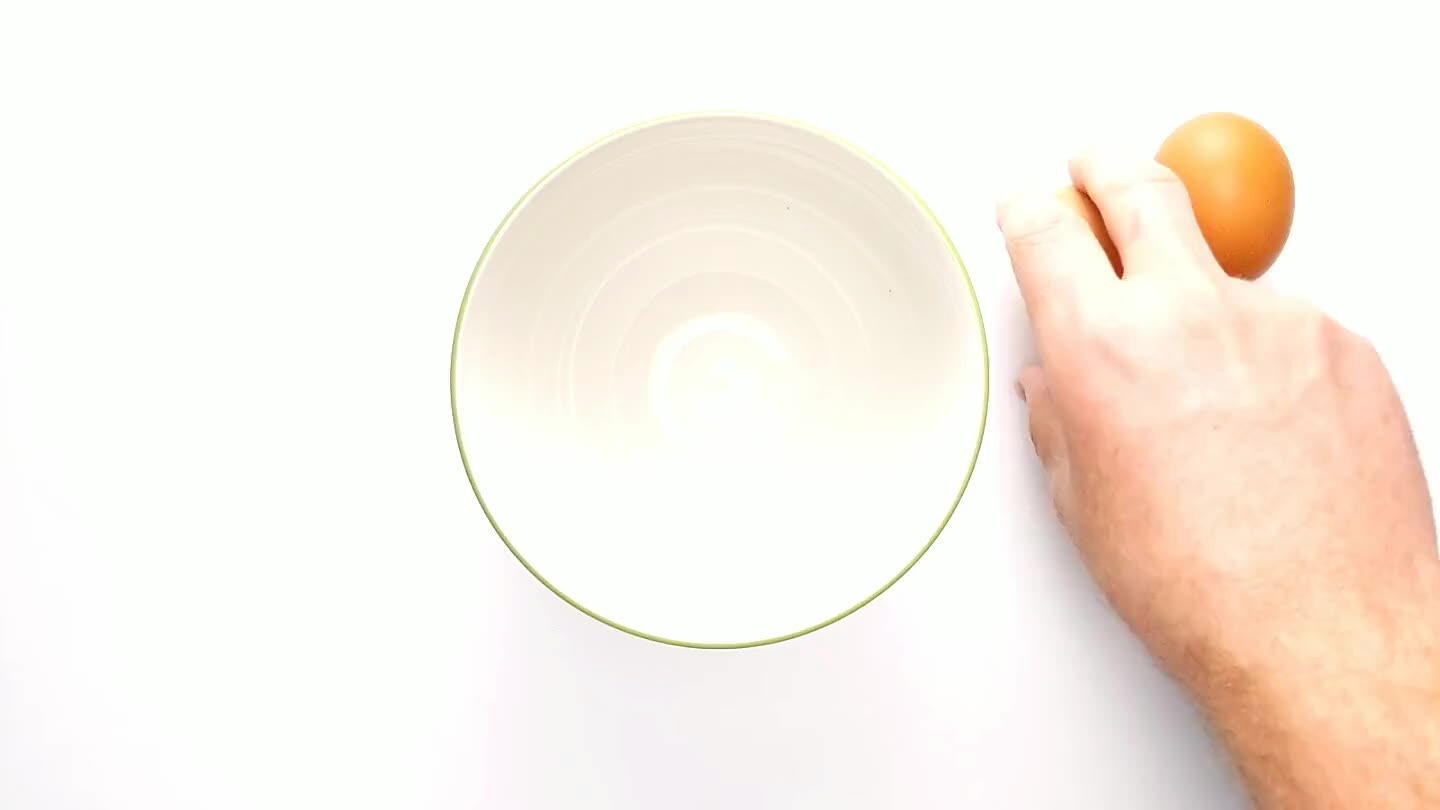 Crack the eggs into a bowl and whip them up well.
Combine the garlic powder and pretzel dust. Mix well and place in a shallow dish.
One at a time, dunk a strip of chicken in the egg to coat.
Then coat in pretzel dust, pressing the chicken into the dust to ensure thorough coverage.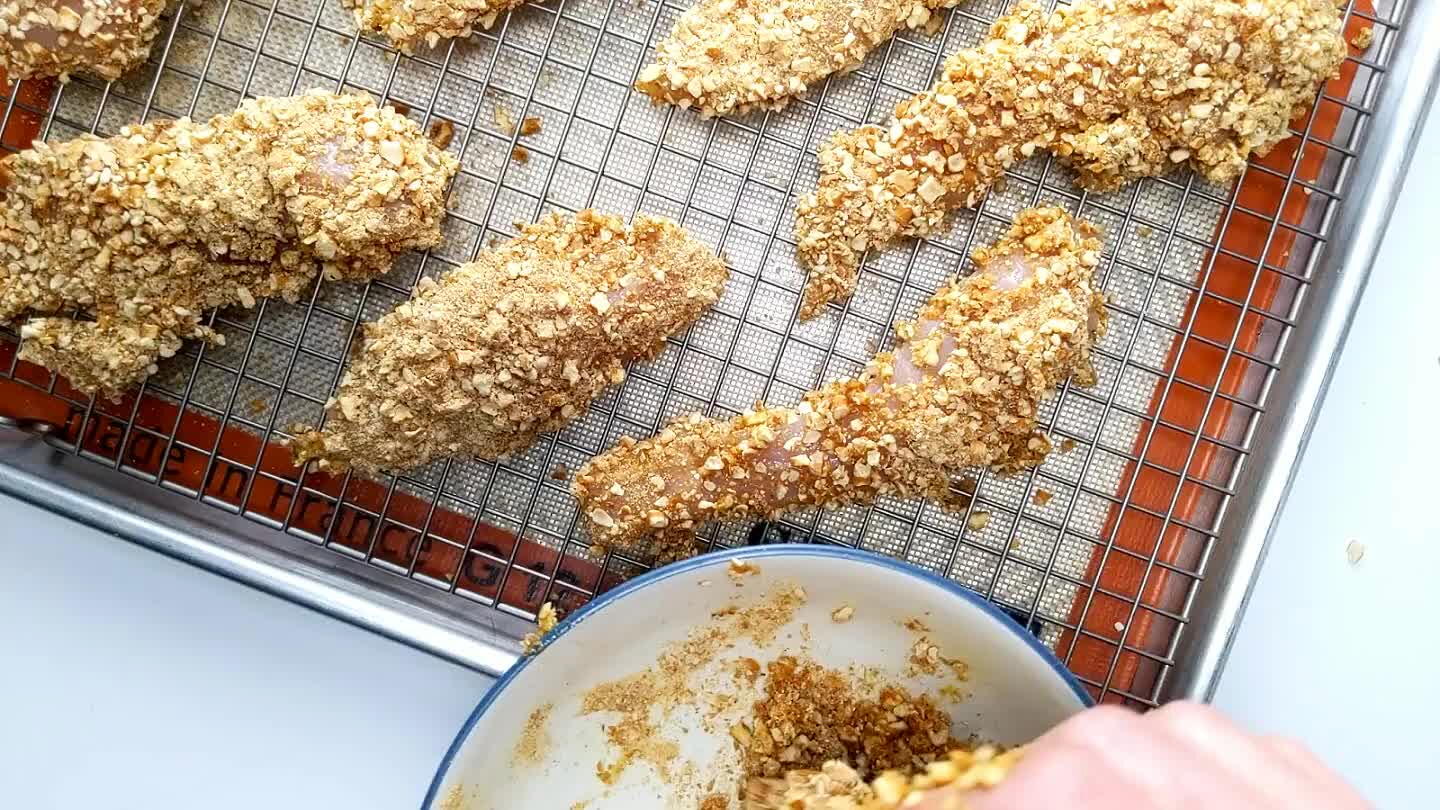 Arrange the coated chicken strips on a baking sheet. Cooking on a rack will allow for more even cooking, but this is not essential. I do recommend lining the pan with parchment or a silicon mat though for easy cleanup.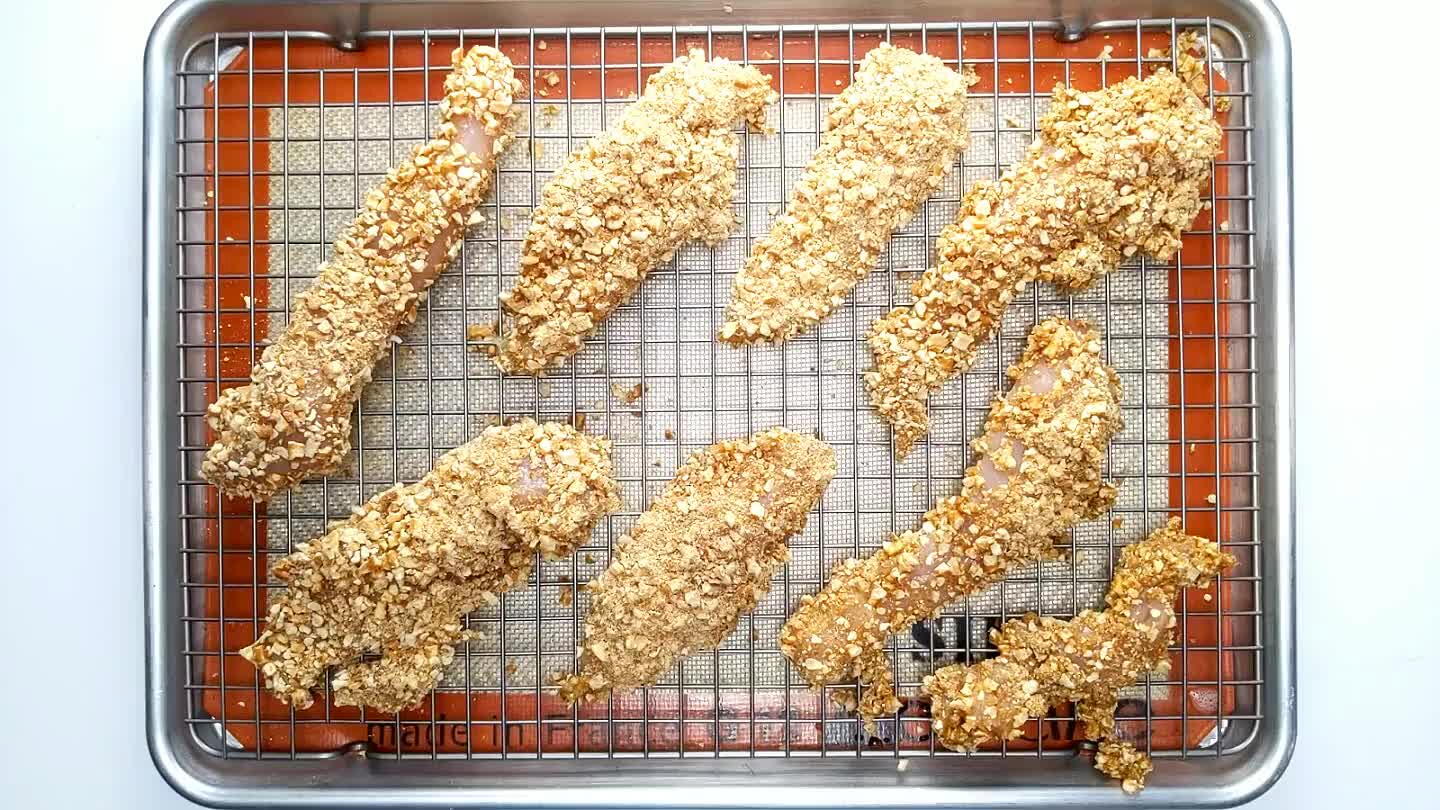 Place the chicken strips in the oven. Bake for 20 minutes.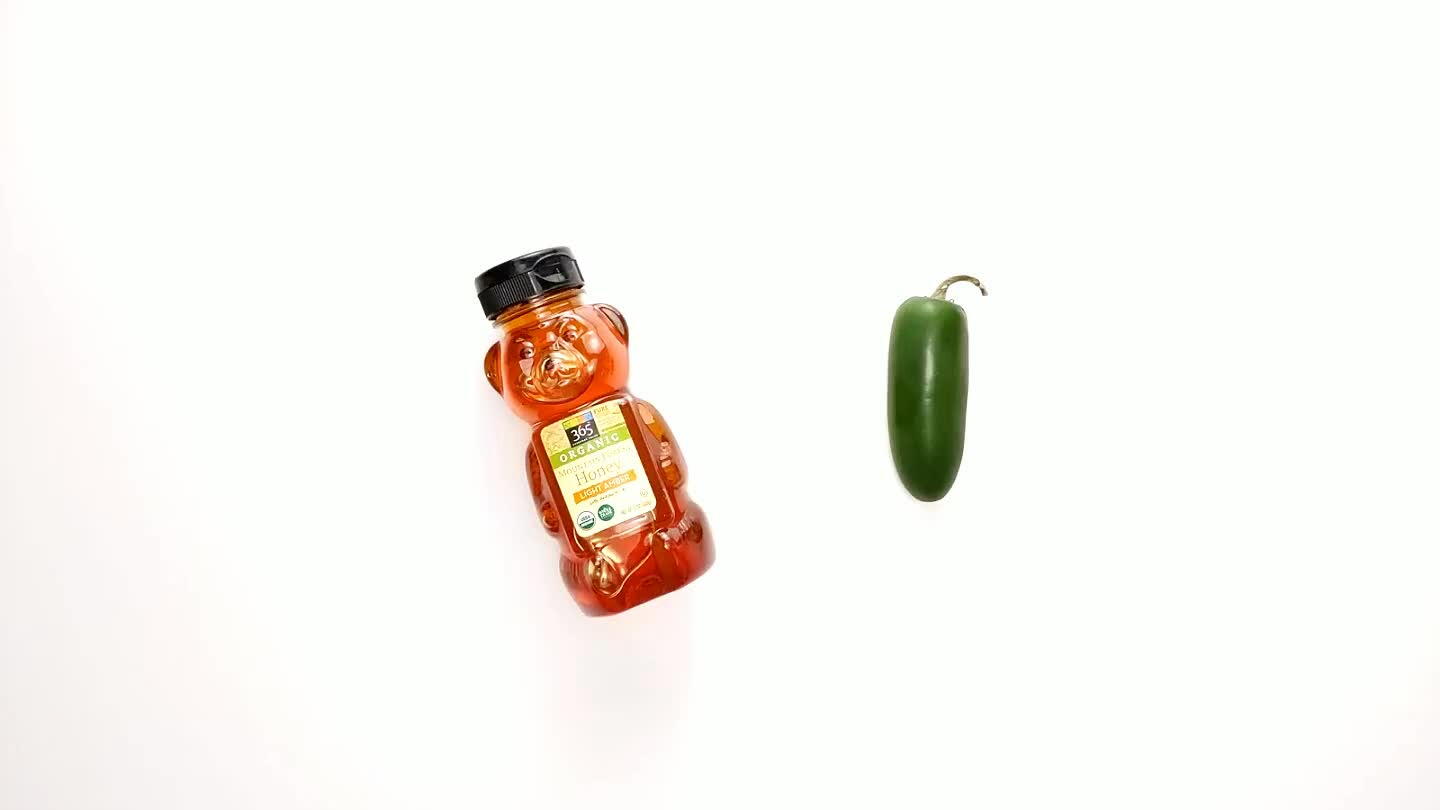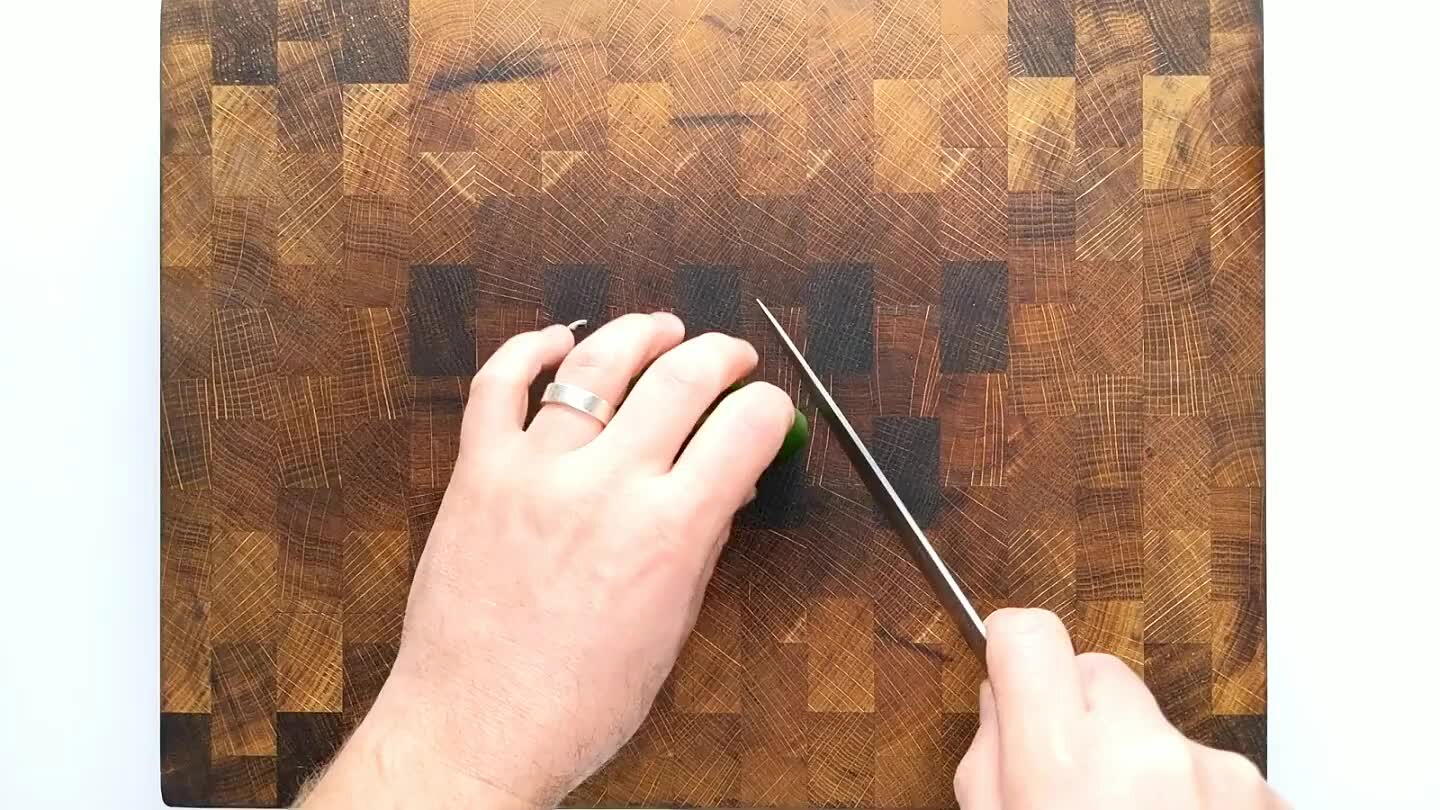 Slice jalapeño thin.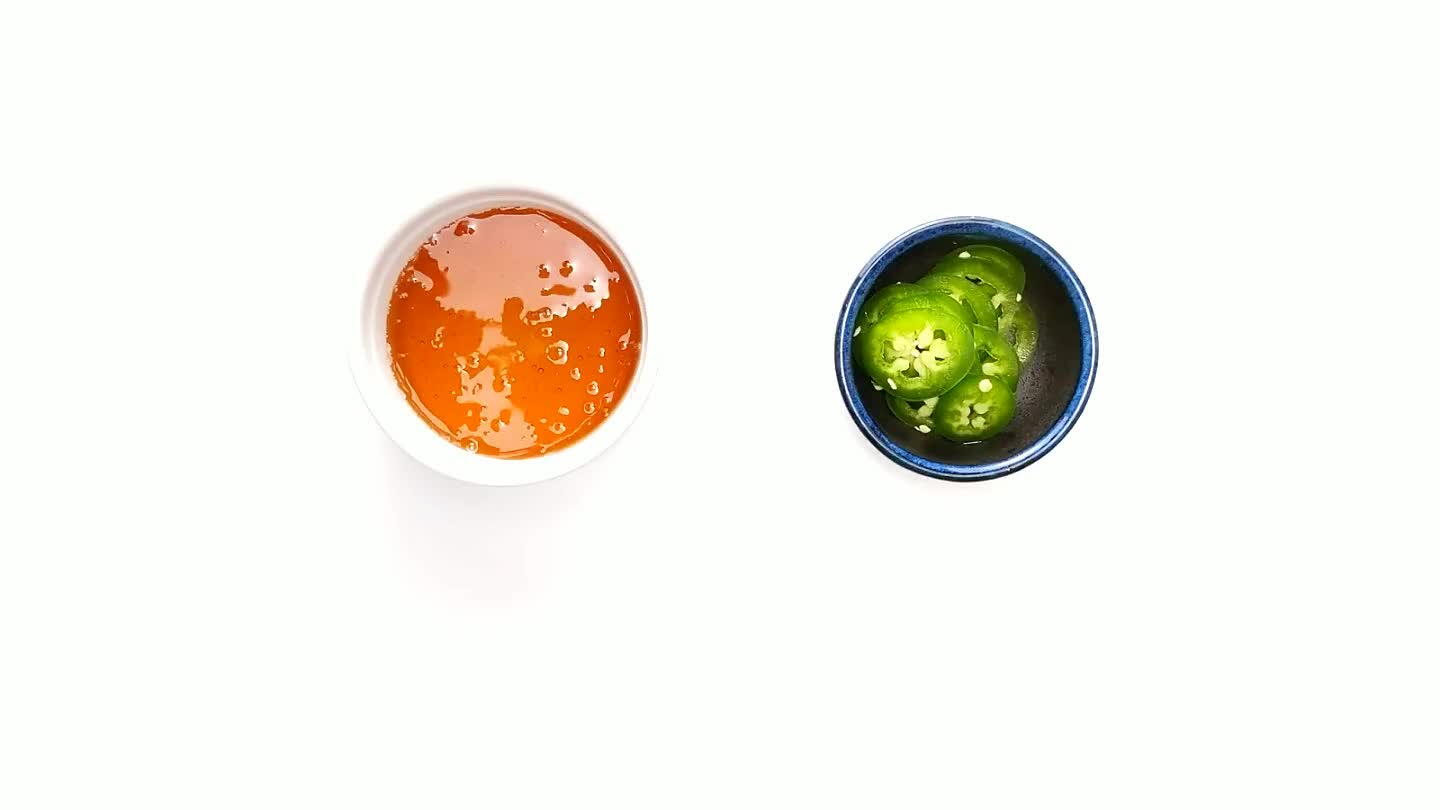 Combine the jalapeño and honey.
Microwave for about 30 seconds, just long enough to warm up the honey without boiling it over in your microwave.

Serve crispy chicken strips with spicy jalapeño honey.
Comments