Sweet Potato Biscuits
Great with ham and pear preserves!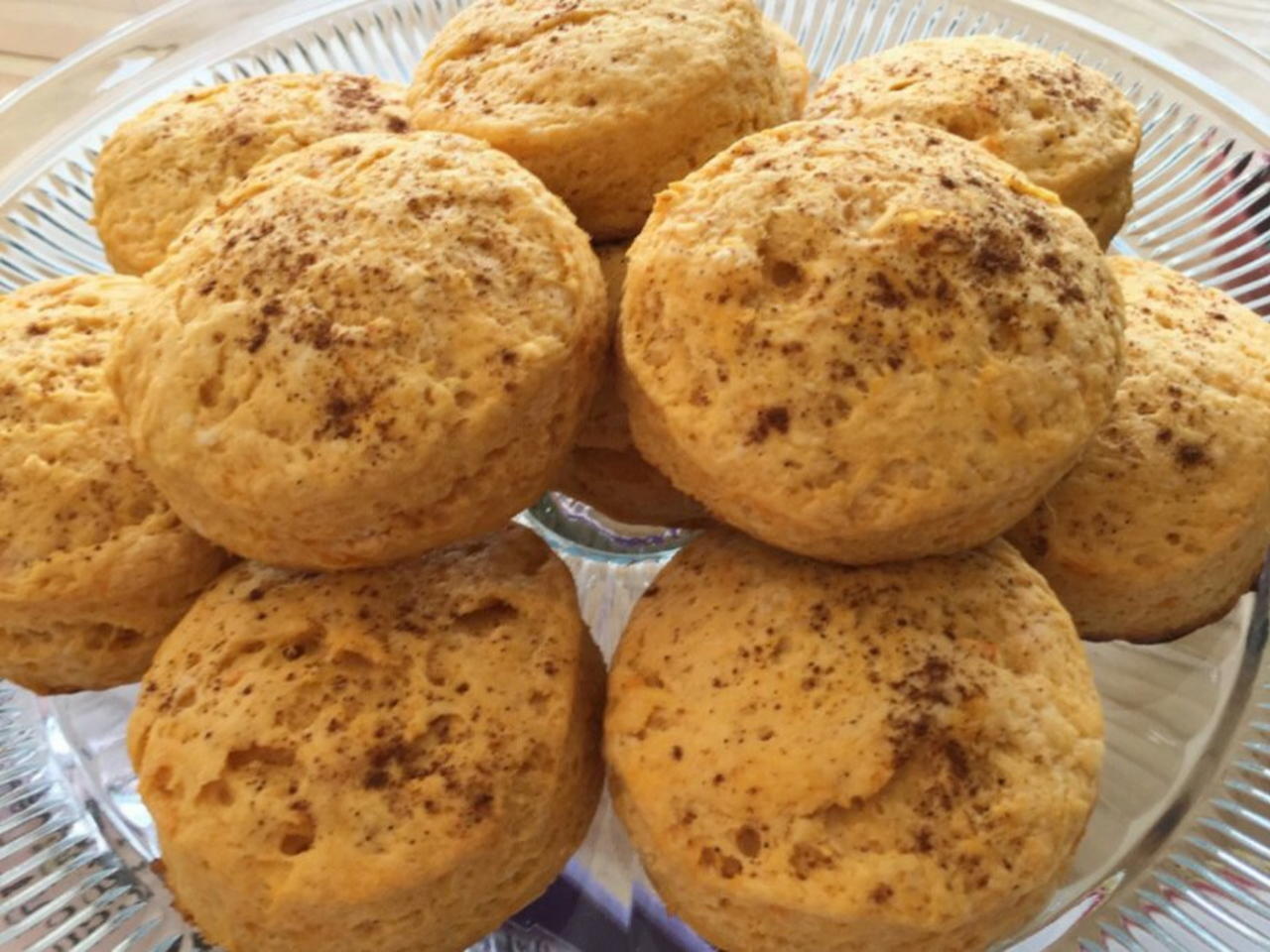 Melanie Bancroft
Published on 11/28/2017, viewed by 3538 , 6 Comments
It's easy and very inexpensive to make, not to mention delicious! The optional caramel extract does not add much to flavor, but will make your house smell like sweet potato casserole.
What you will need
1 large sweet potato
2 cups self-rising flour
1/4 cup sugar
3 tablespoons shortening, plus a dab to lightly grease the baking sheet
2 tablespoons butter, cut in small squares
1/3 cup milk
(Optional) 1 tsp. caramel extract
(Optional) ground cinnamon
How to cook
Bake sweet potato at 350° for 1 hour or until tender (can be pierced with no resistance from fork); let cool for 5 minutes.
Peel and mash the potato, then place in fridge to cool.
Combine flour and sugar in a medium sized bowl.
Cut shortening and butter into flour mixture with a pastry blender until crumbly.
Add mashed sweet potato and milk (+ optional 1 tsp. caramel extract), stirring just until dry ingredients are moistened.
Turn dough out onto a lightly floured surface, and knead 3-4 times (do NOT over knead the dough).
Roll dough out to roughly 1/2 an inch thickness with a rolling pin.
Cut the dough with a 2 inch biscuit cutter, and place on your lightly greased baking sheet.
Bake at 400° F for 15 minutes or until golden brown.
(Optional) sprinkle ground cinnamon over the biscuits.
Comments