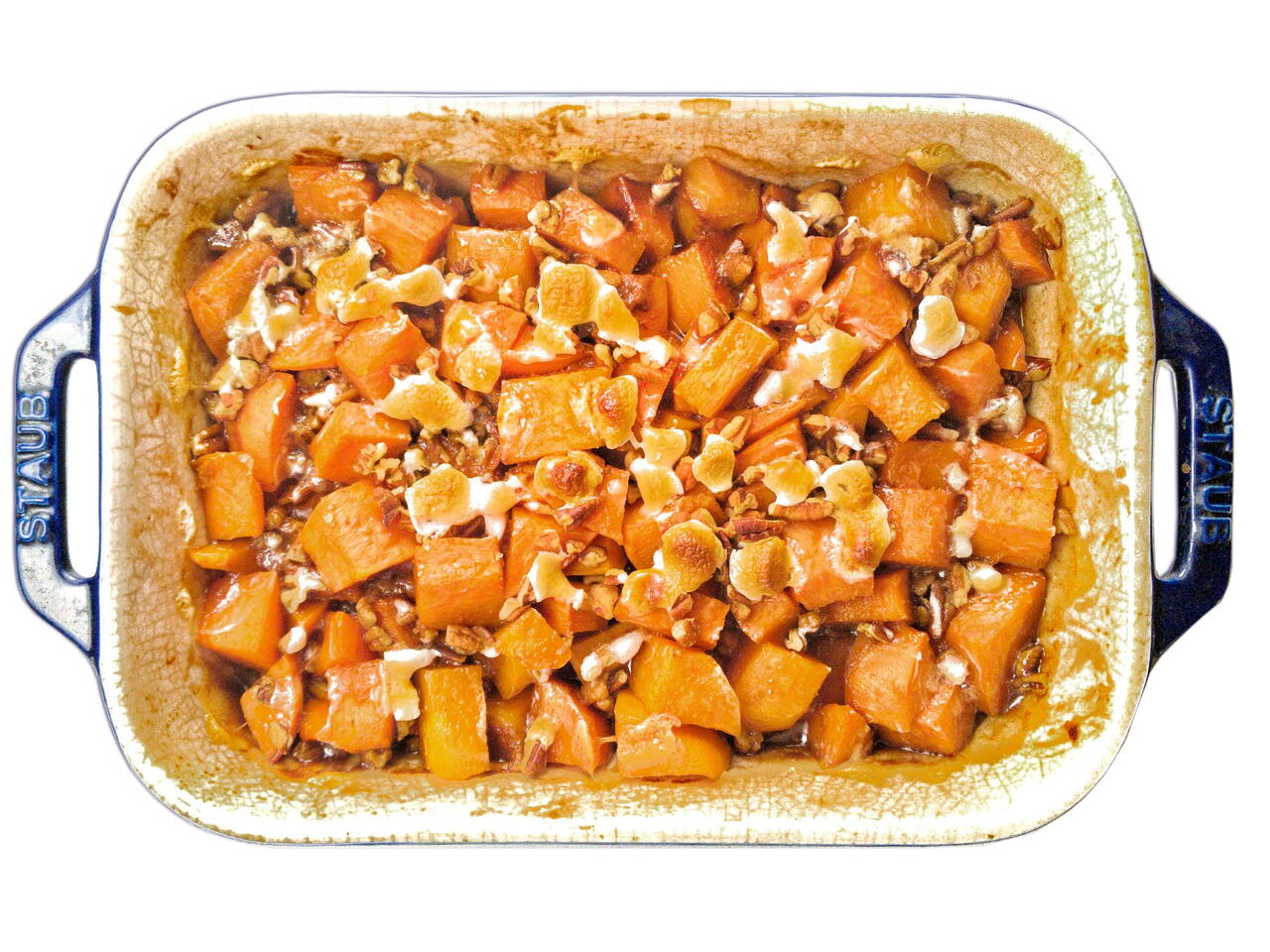 What you will need
3 lb Sweet Potatoes
1/2 cup Unsalted Butter
1 tsp Vanilla Extract
1 tsp Cinnamon
1 1/2 tsp Sea Salt
1/2 cup Brown Sugar
1 cup Pecans
2 cups Miniature Marshmallows
(Nutritional facts 186 calories, 8.05 g fat, 28.92 g carbohydrates, 2.49 g protein, 10 mg cholesterol, 26 mg sodium)
How to cook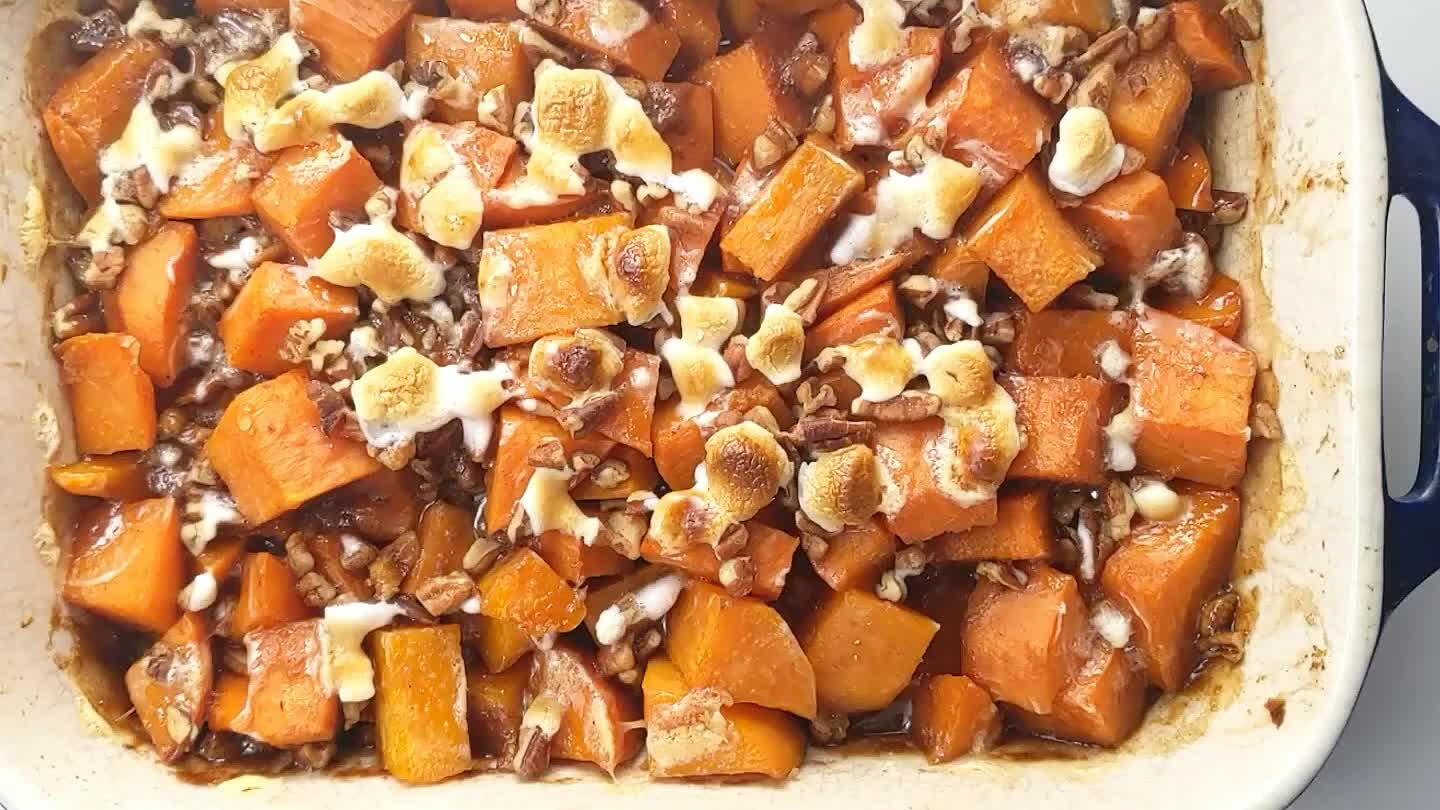 Peel the sweet potatoes.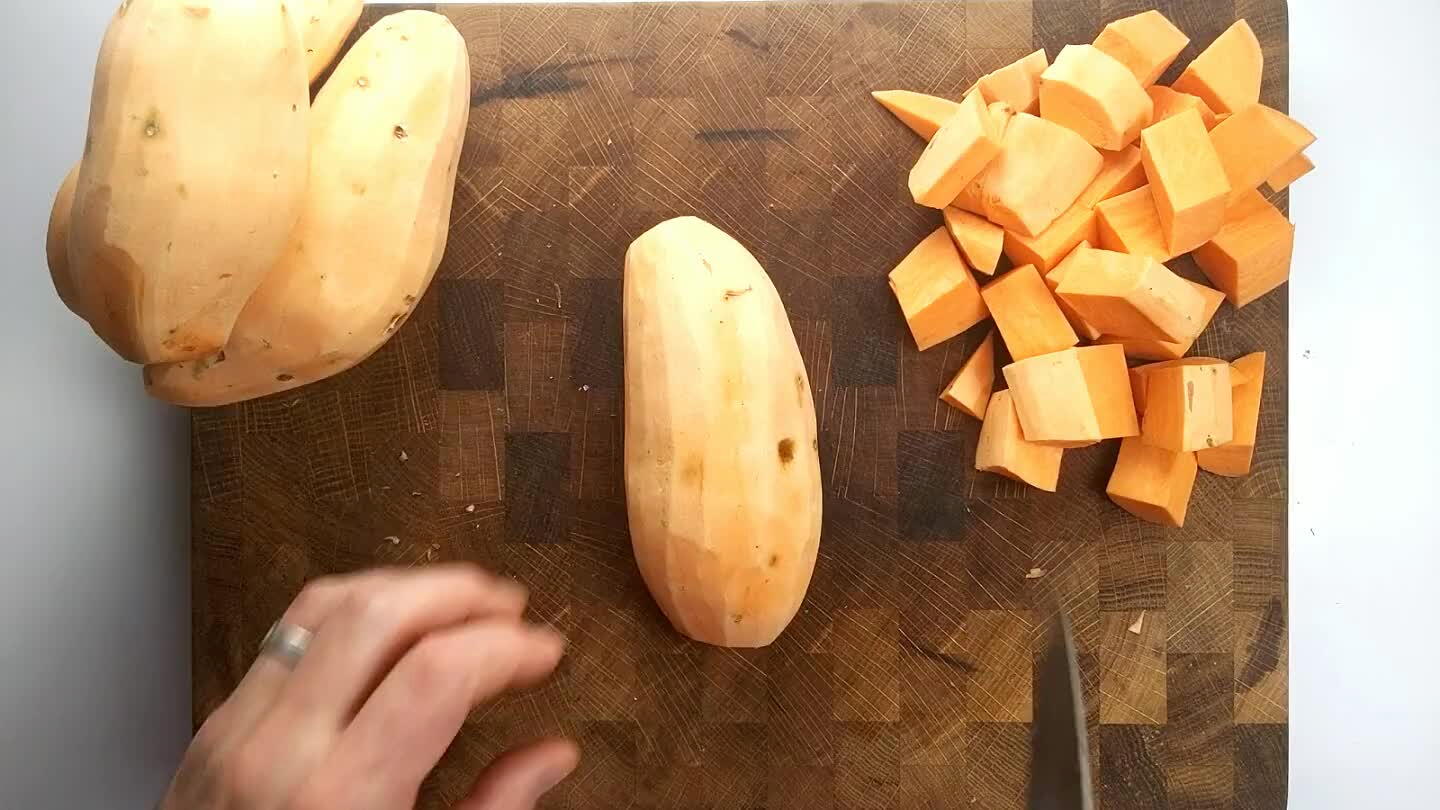 Dice the sweet potatoes to around 3/4".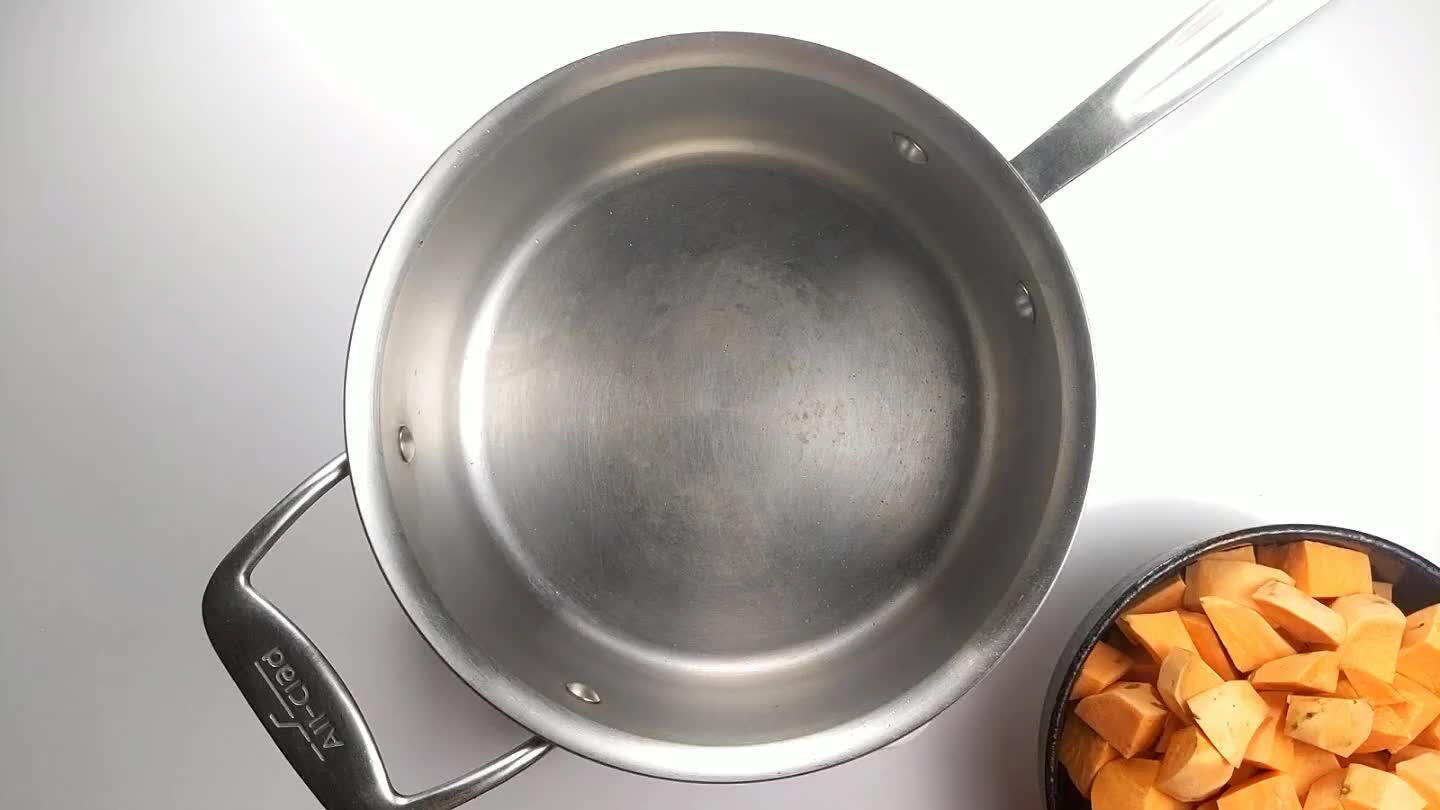 Add the potatoes to a pot. Add enough water to submerge the potatoes. Bring to a gentle simmer and hold until potatoes are tender and easily pierced through with a fork (15-25 minutes).
Remove the potatoes from the hot water.
Add the butter.
Add the vanilla extract.
Add the cinnamon.
Add sea salt.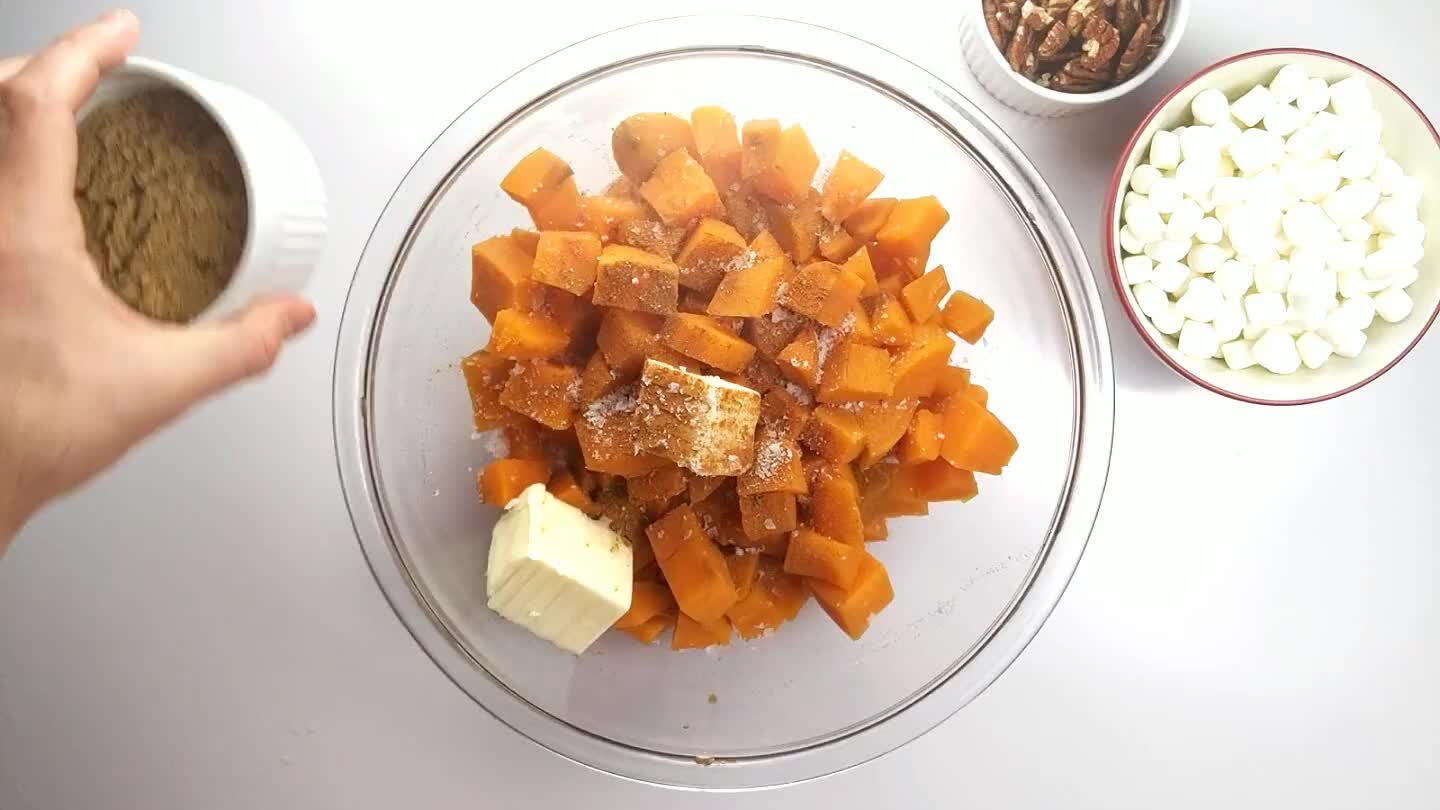 Add the brown sugar.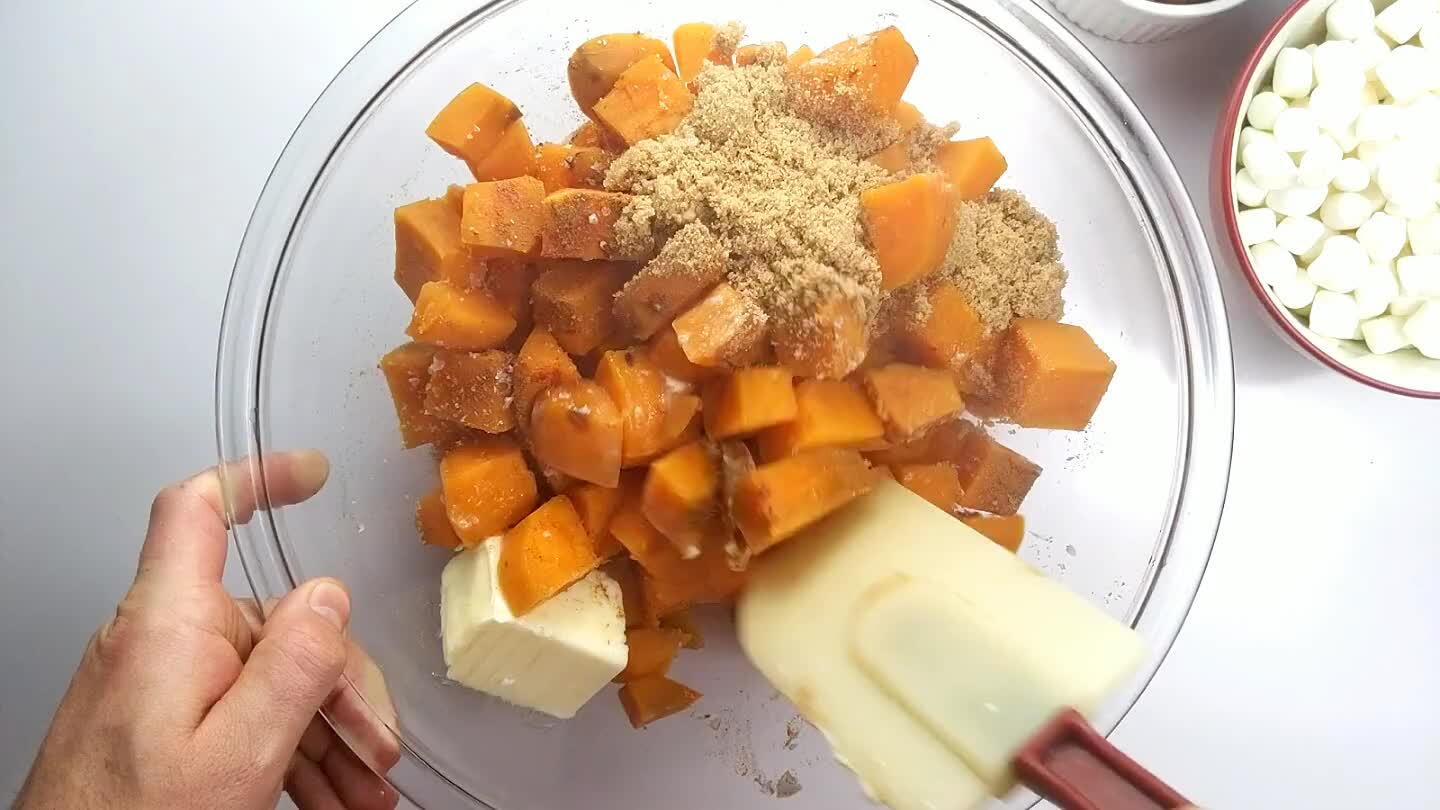 Fold it all together. the heat from the potatoes should melt the butter and sugar into a thick syrup that coats the potatoes.
Transfer the potatoes to a standard 9" x 13" casserole dish.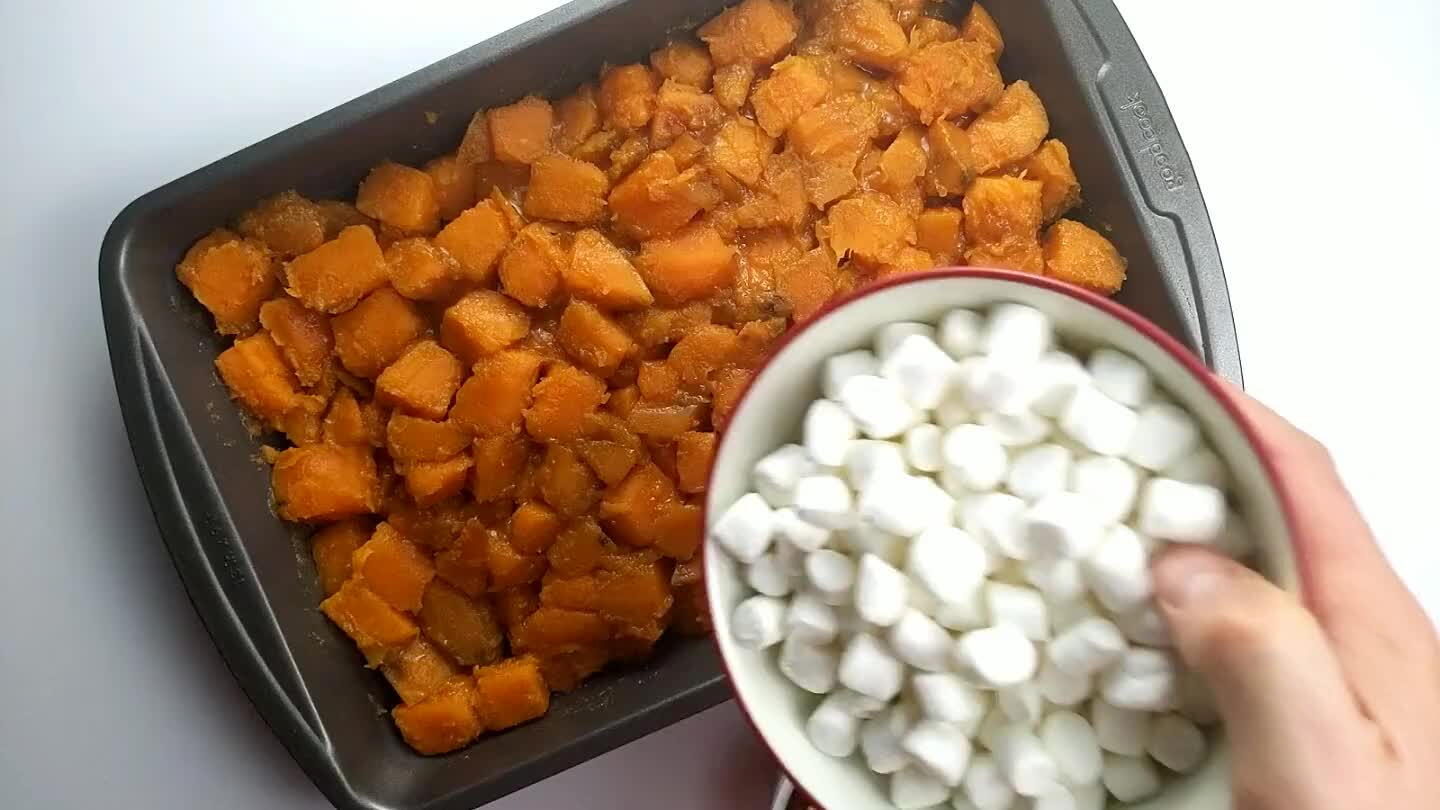 Scatter the miniature marshmallows evenly over the top of the casserole.
Scatter some crushed pecans on top.
Bake for 25 minutes or until marshmallows are nicely toasted.