Sweet Potato, Mushroom, and Black Bean Burrito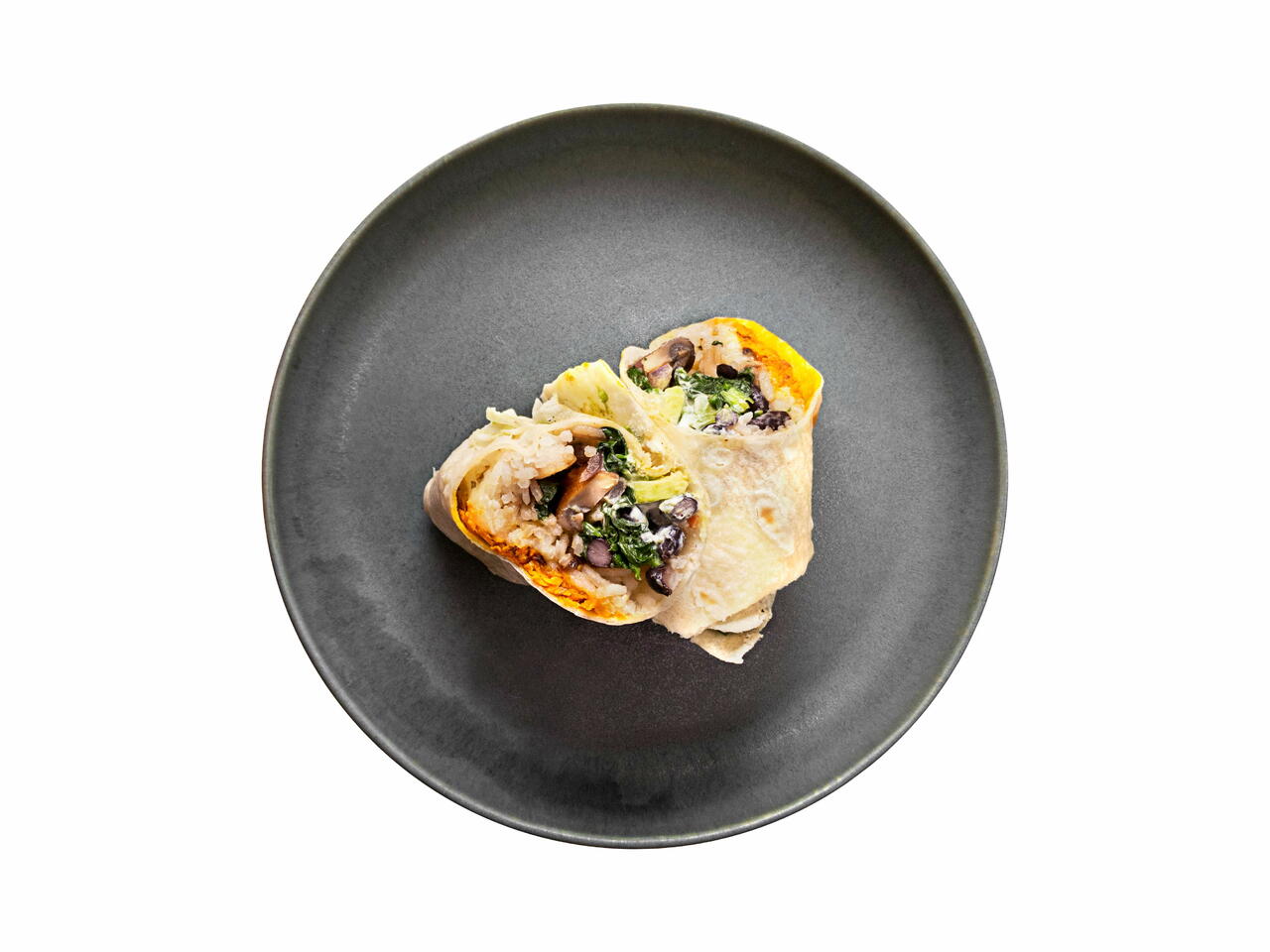 4 portions
35m
These vegetarian burritos pack a lot of protein and are great to freeze or save in the fridge to eat every day of the week!
What you will need
2 Tbsp vegetable oil
1 sweet potato
1 tsp salt
1 tsp ground cumin
1/2 tsp cayenne pepper
1/2 medium red onion
8 oz. sliced mushrooms
3 cups microwavable white rice
2/3 cup salsa verde
16 oz. can black beans
5 oz. washed spinach
4 (12") flour tortillas
1/3 cup sour cream
3/4 cup grated Monterey Jack cheese
1 avocado, optional
1 lime, optional
(Nutritional facts 115 calories, 4.82 g fat, 15.74 g carbohydrates, 3.01 g protein, 1 mg cholesterol, 431 mg sodium)
How to cook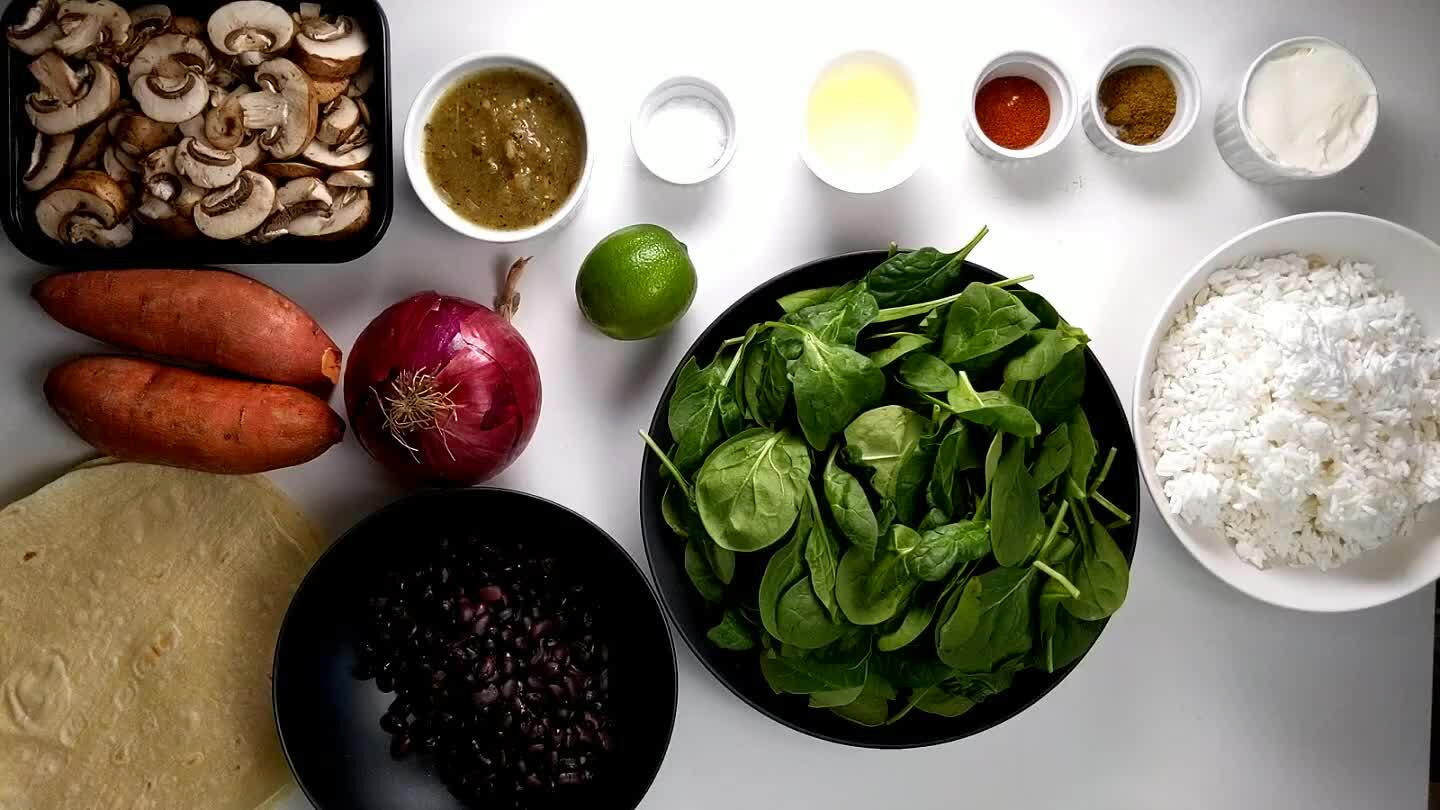 Gather and portion all ingredients.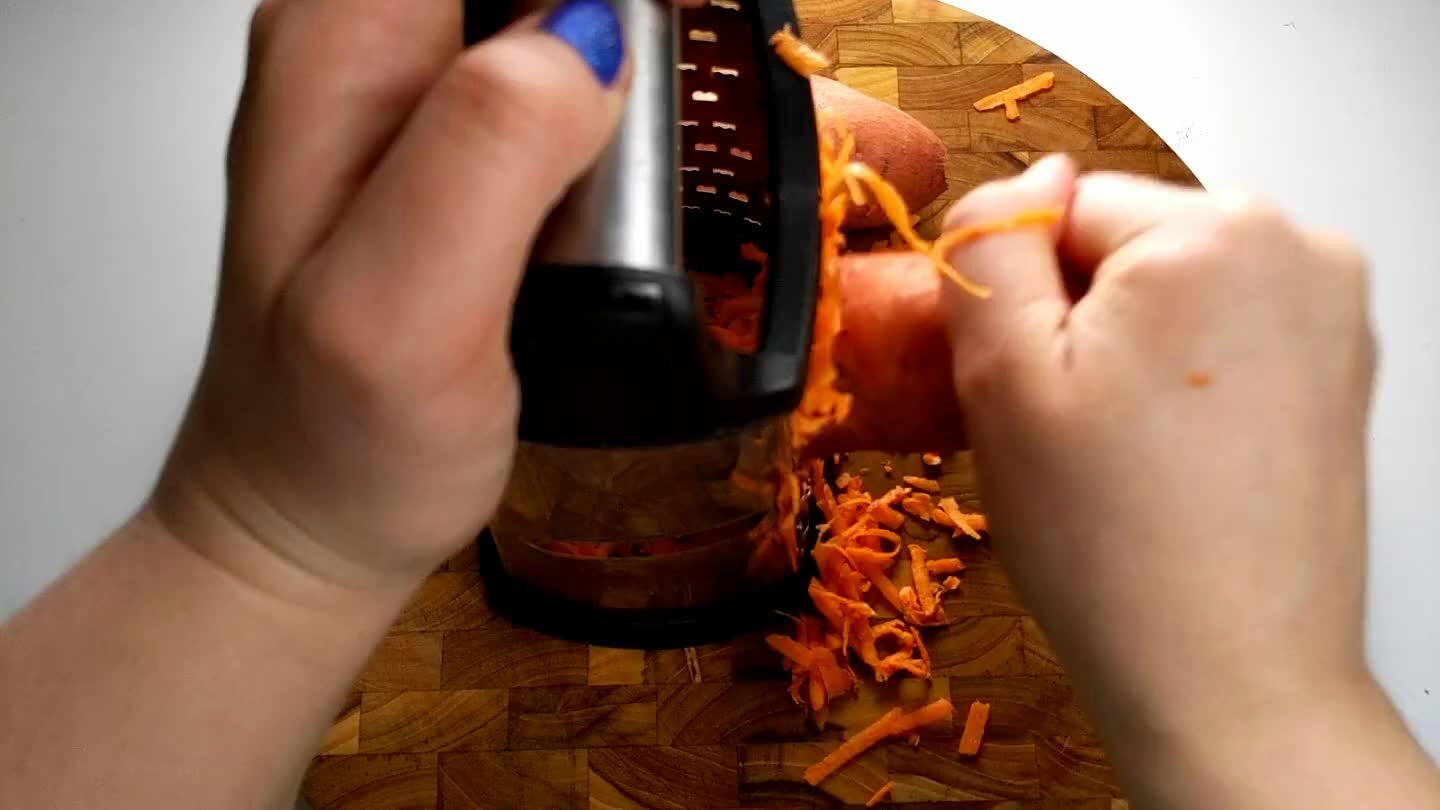 Grate the sweet potato on a box grater.
Slice the onion in half and remove stem and peel. By slicing thinly from the core outwards, you end up with slices of red onion that are nice for a saute.
Heat about half of the oil in a nonstick pan over medium heat. Add the grated sweet potato.
Add about half of each of the salt, cumin, and cayenne.
Continue cooking over medium heat until sweet potato is tender.
In a separate nonstick pan, you can start the mushrooms. Heat the remaining oil. Add the sliced mushrooms.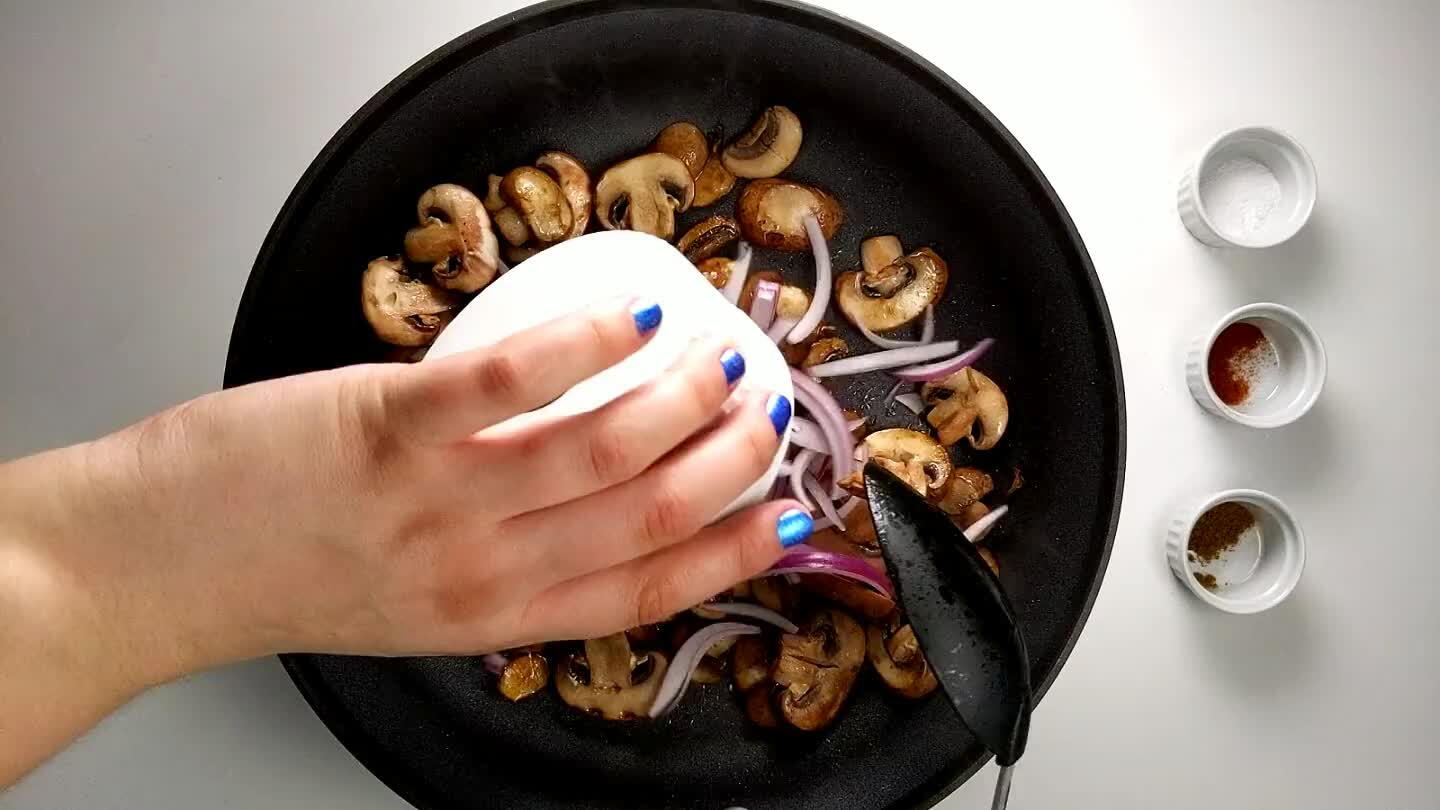 Add the sliced red onion.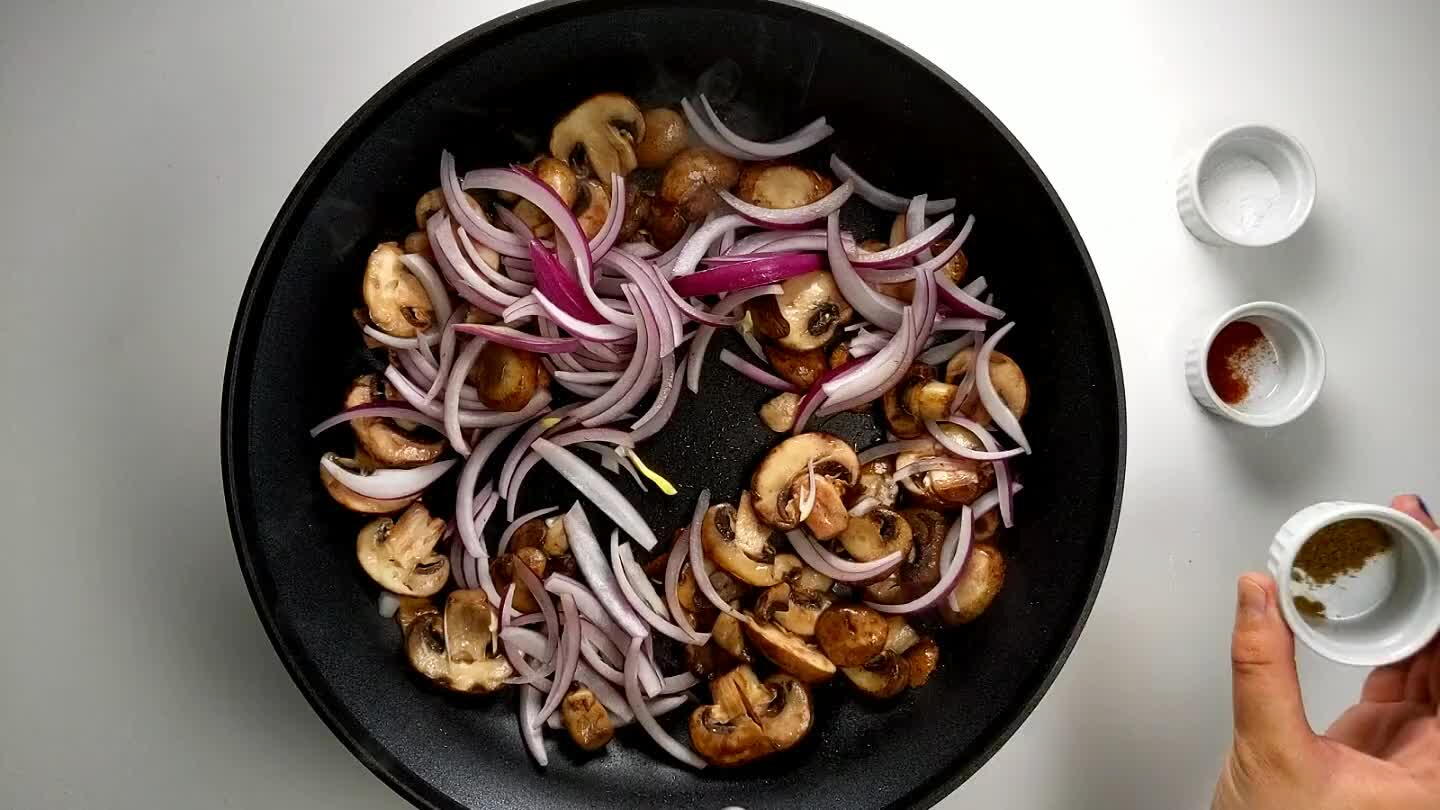 Add the remaining salt, cumin and cayenne and cook untilthe onion begins to brown.
Add the spinach.
Add the black beans. Strain them first and discard the packing liquid. Cook until the spinach is wilted and the black beans are heated through.
Combine the rice and salsa verde. If you plan on eating one of these right away, you'll want to heat up the rice first. But if you're just going to wrap them and freeze them, it's not necessary.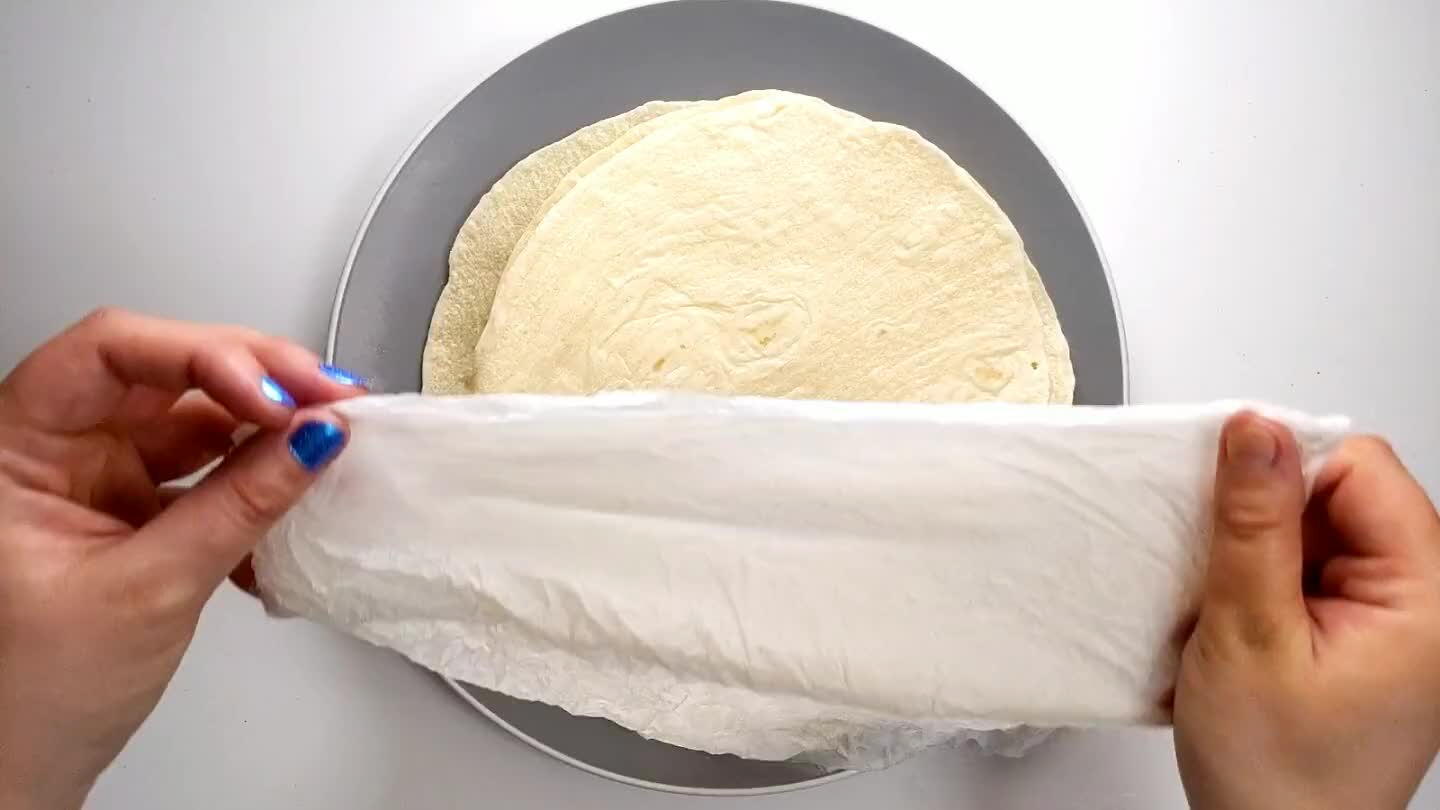 Heat the tortillas. You can warm them in a pan or cover them in a moist paper towel and microwave for about 30 seconds.
In each tortilla place about 1/4 cup of the sweet potato mixture.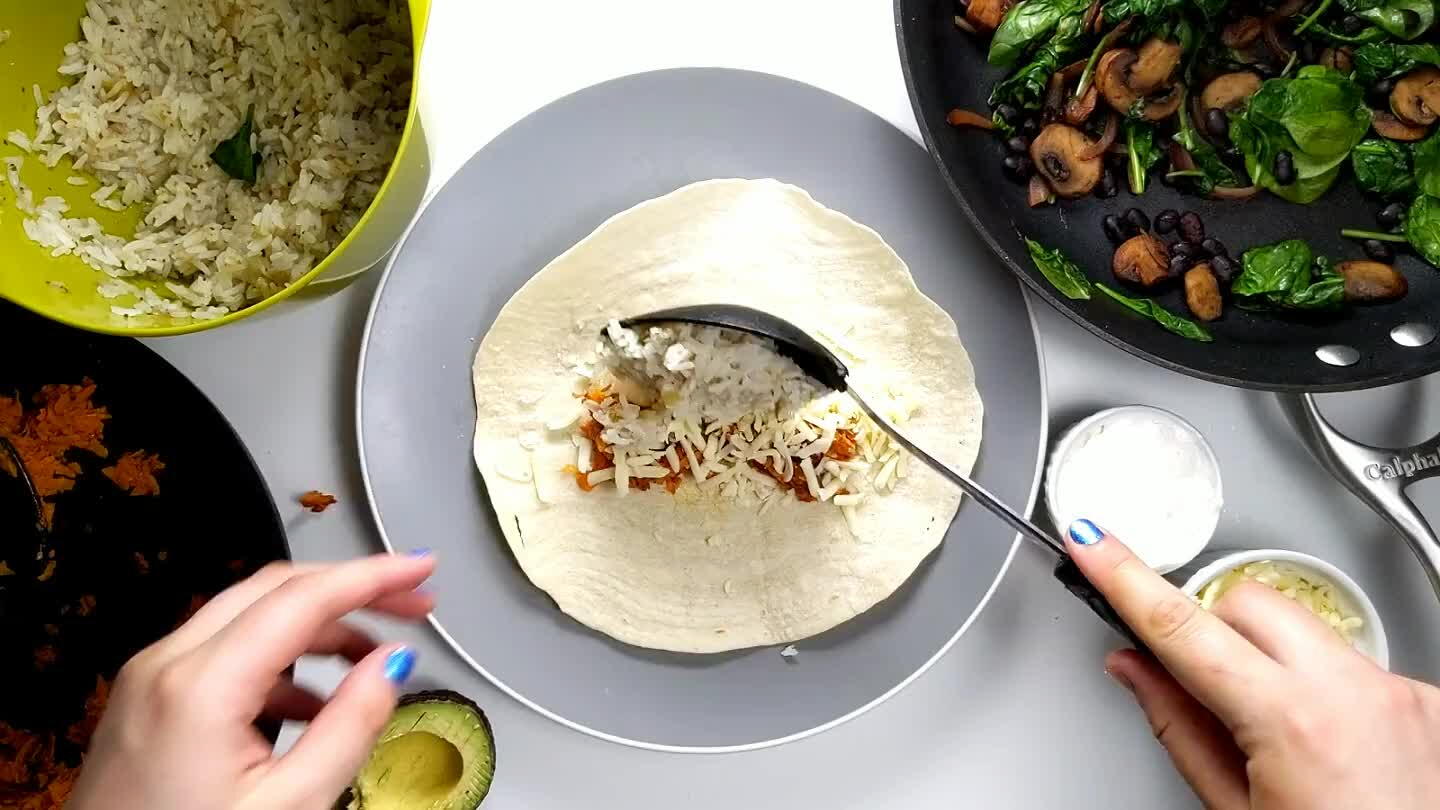 Add about 1/4 of the rice and 1/4 of the mushroom, onion and spinach mixture.
Add some sliced avocado.
A dollop of sour cream.
And finish with some shredded cheese.
Tuck the ends and roll your burritos. Wrap in foil and freeze for later, or eat right away!