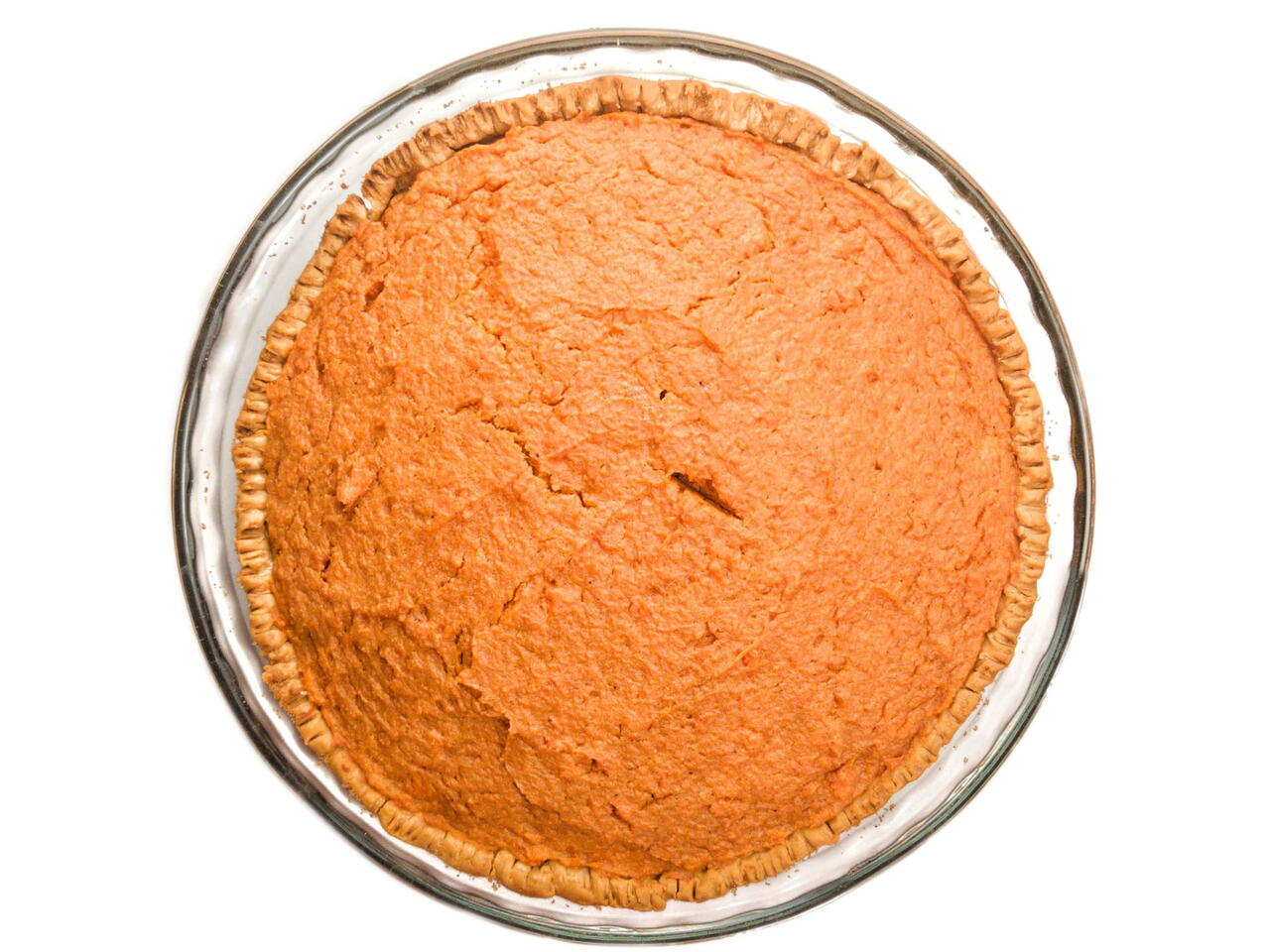 What you will need
3 large Sweet Potatoes
1 Pie Crust
8 Tbsp Unsalted Butter
1/2 cup Light Brown Sugar
1/2 cup Granulated Sugar
1/4 cup Half and Half
1 tsp Ground Nutmeg
1 tsp Ground Cinnamon
2 Eggs
(Nutritional facts 261 calories, 14.24 g fat, 30.92 g carbohydrates, 4.53 g protein, 230 mg cholesterol, 22 mg sodium)
How to cook
Gather ingredients.
Place sweet potatoes in a soup pot. Add enough water to cover. Bring the water up quickly to a gentle simmer and hold it there for about 30 minutes or until potatoes are cooked and easily pierced through to the center with a knife.
Rinse and peel the potatoes. The peel should slide off easily but you can help it along with a small knife.
Mash the sweet potatoes thoroughly.
Drape the pie crust over your pie dish and fit it snugly into the dish. Crimp the edge with a fork to make it pretty and give it a little texture.
Melt the stick of butter. I usually just microwave it in 30 second burst until it's melted. If you microwave a full stick of butter for much longer than 30 seconds, it may burst and make a mess in your microwave.
Brush a little melted butter on the crust.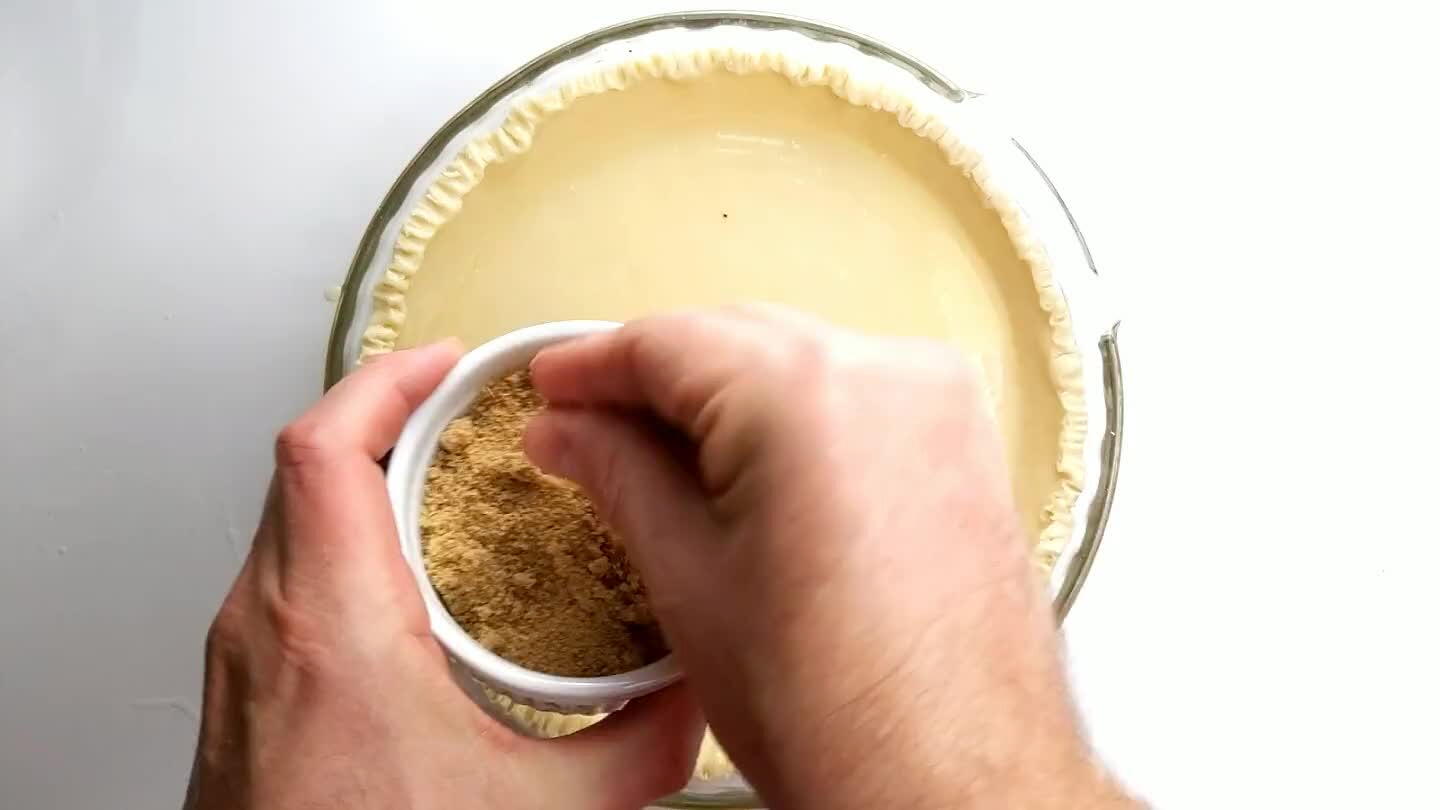 Sprinkle the crust with brown sugar.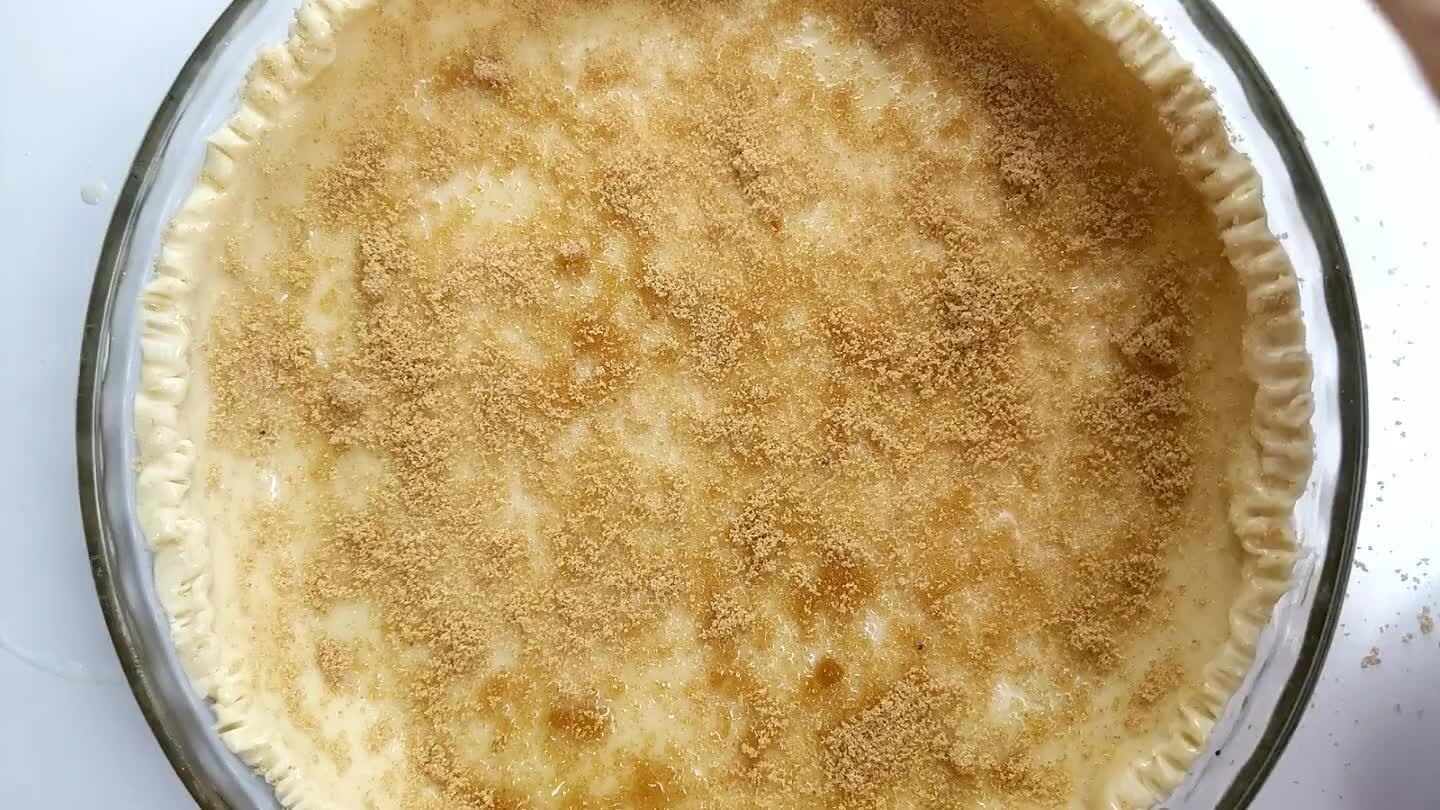 Bake the crust for about 15 minutes to melt the sugar.
Measure out 3 cups of mashed sweet potatoes into a mixing bowl.
Add the rest of the melted butter.
Add the brown sugar and granulated sugar.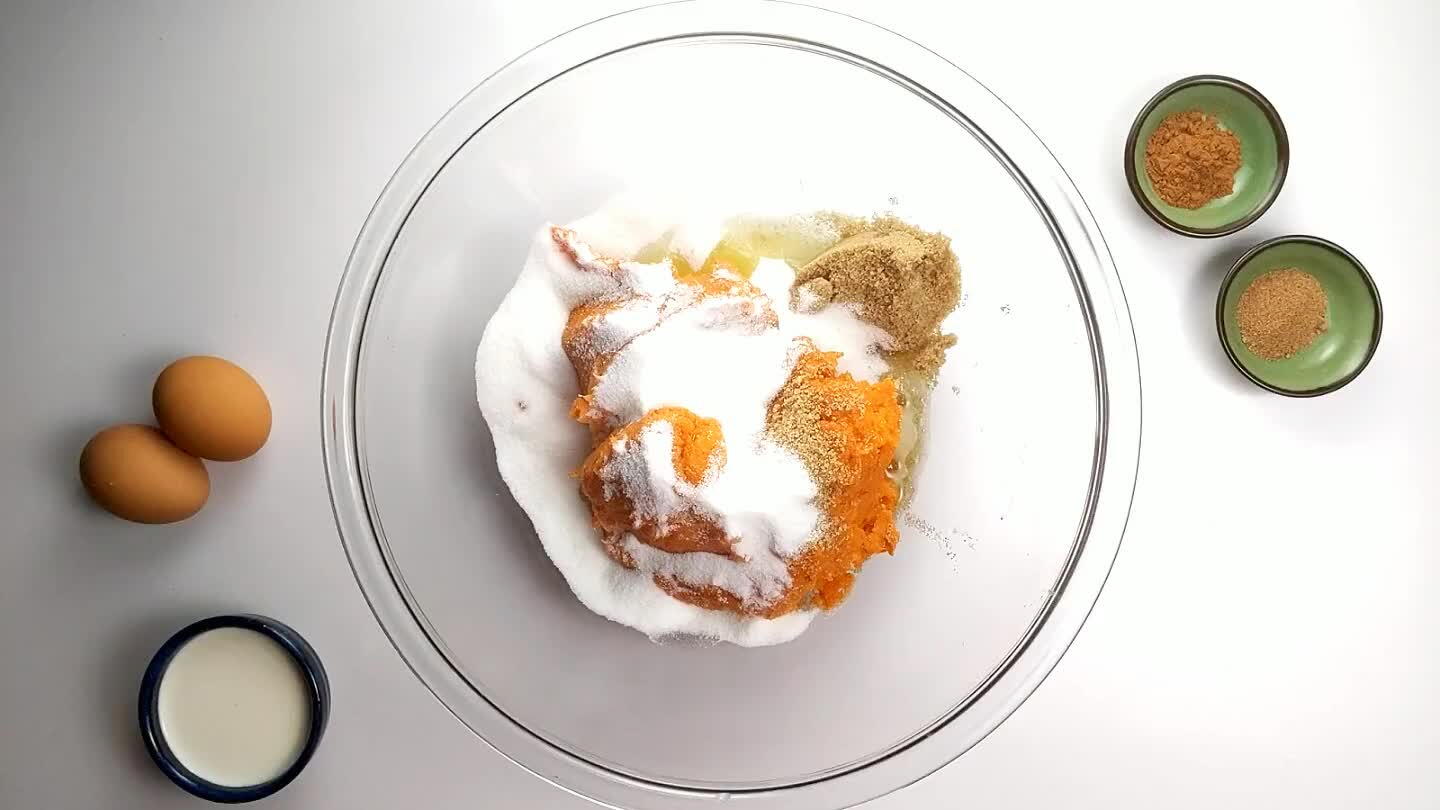 Add the nutmeg.
Add the cinnamon.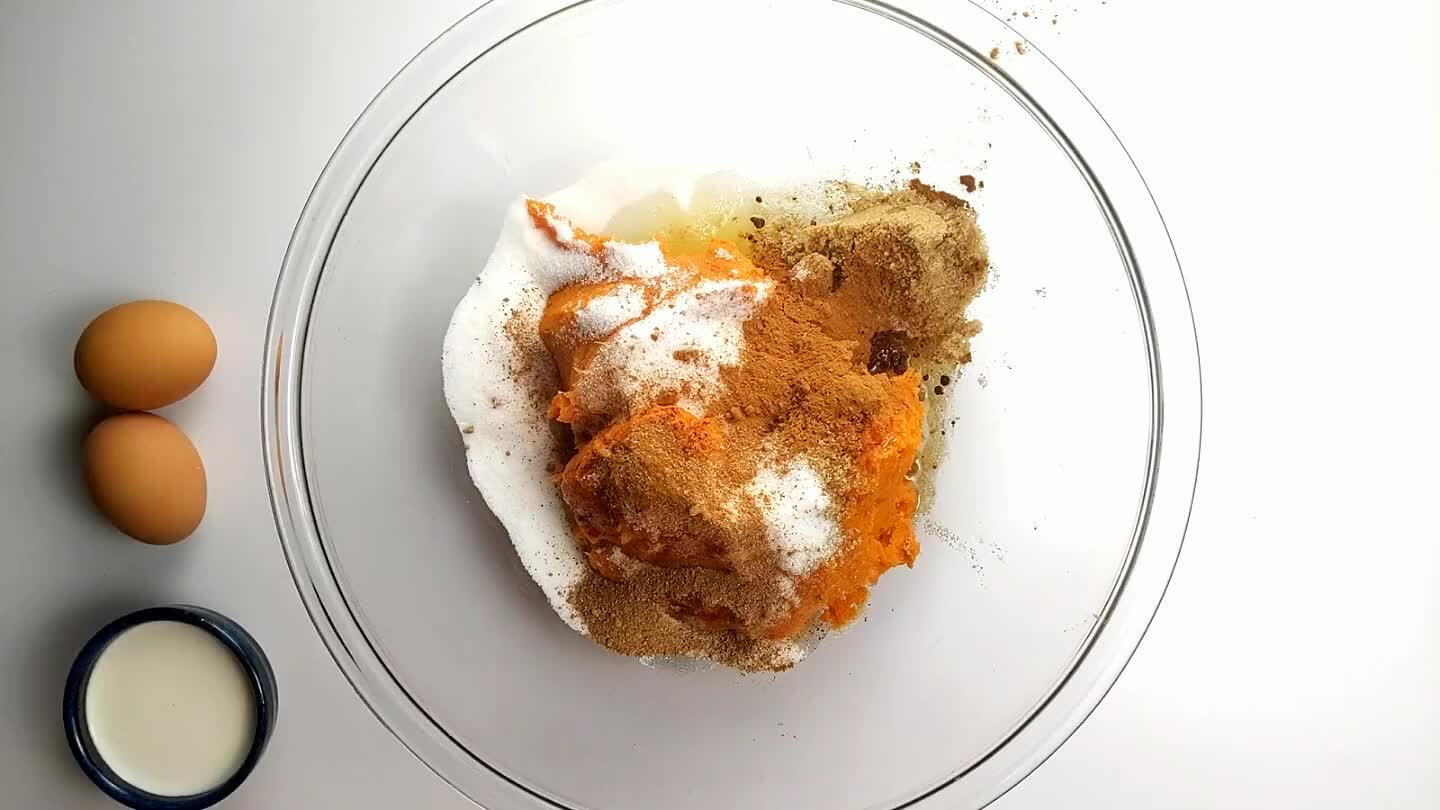 Pour in the half and half.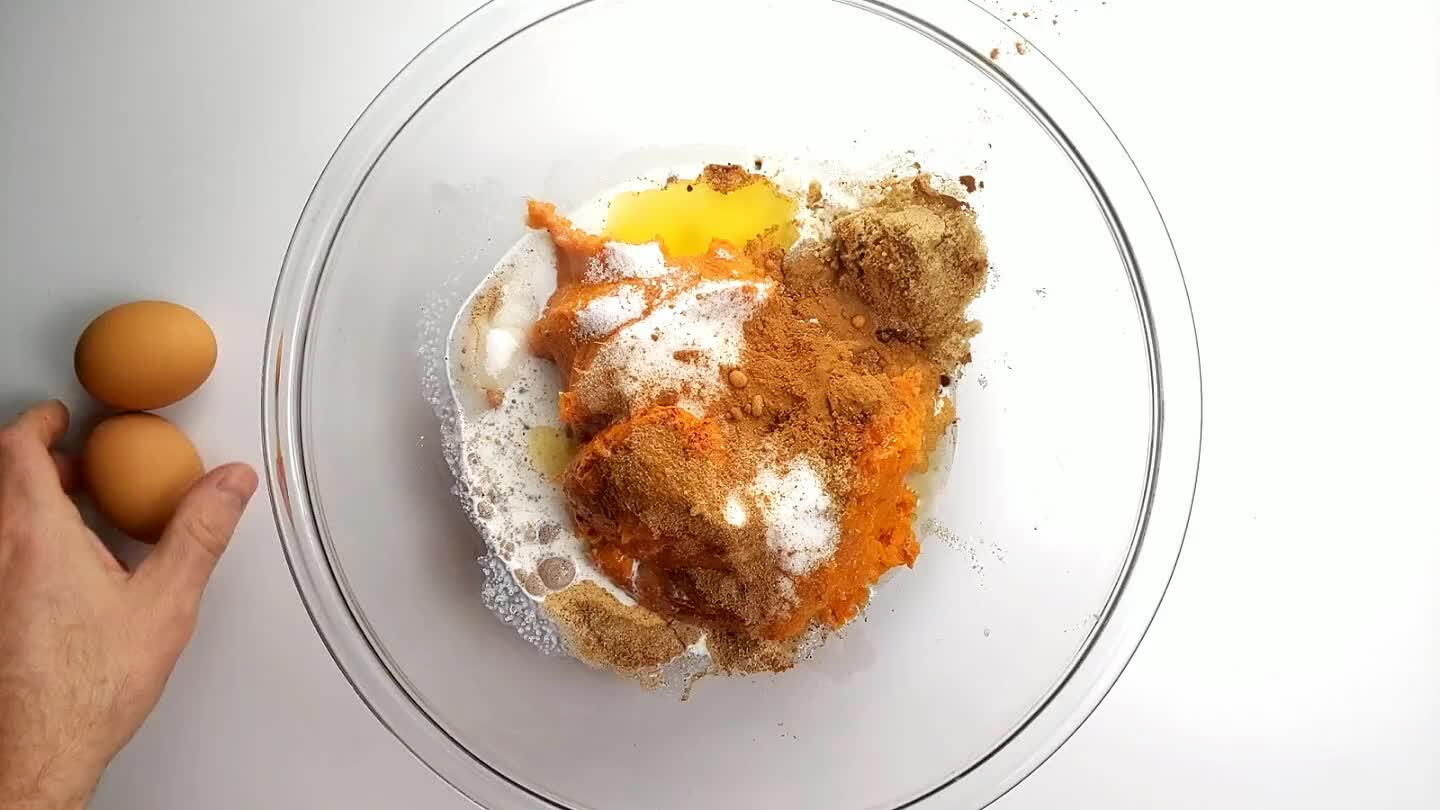 Add the eggs.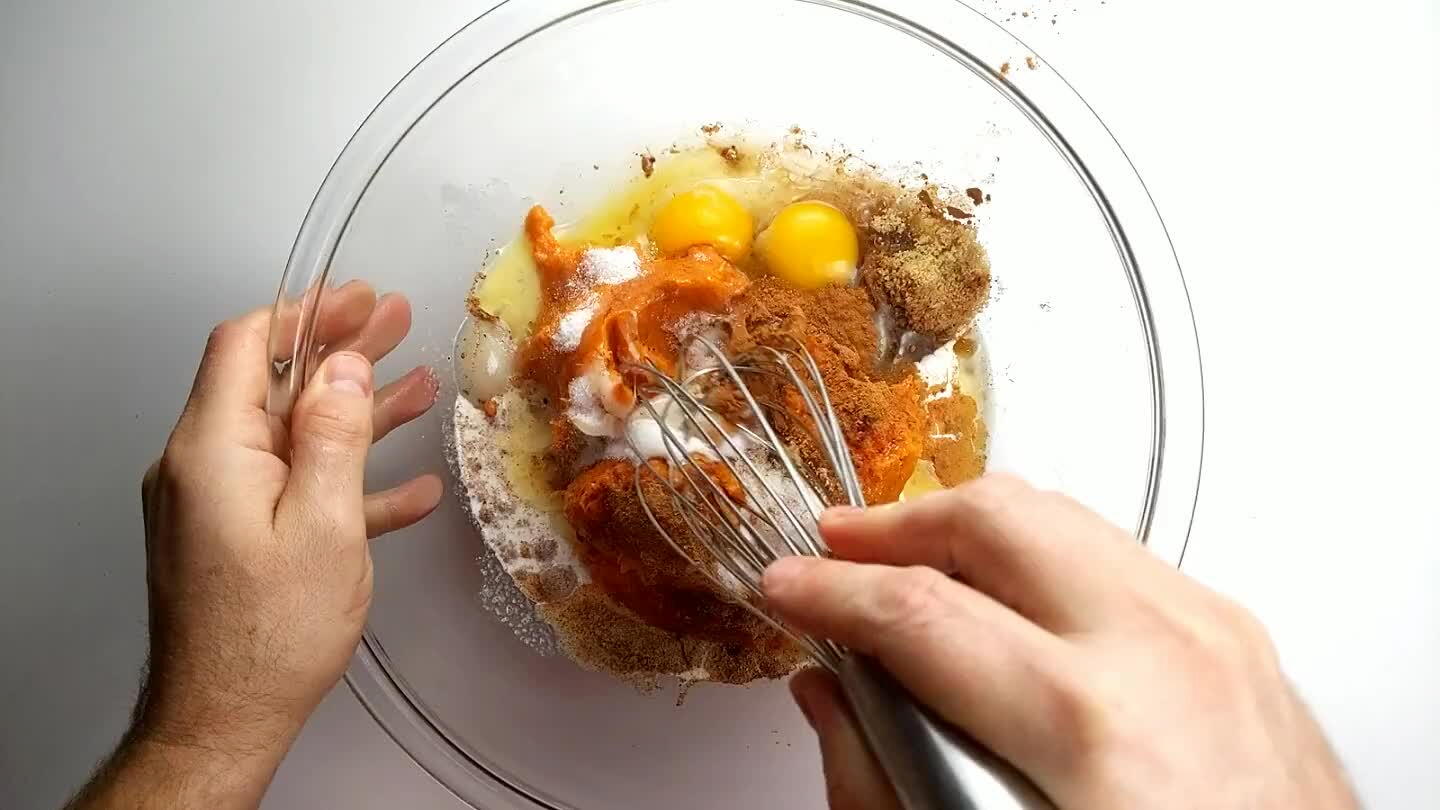 Fold it all together and whip until smooth.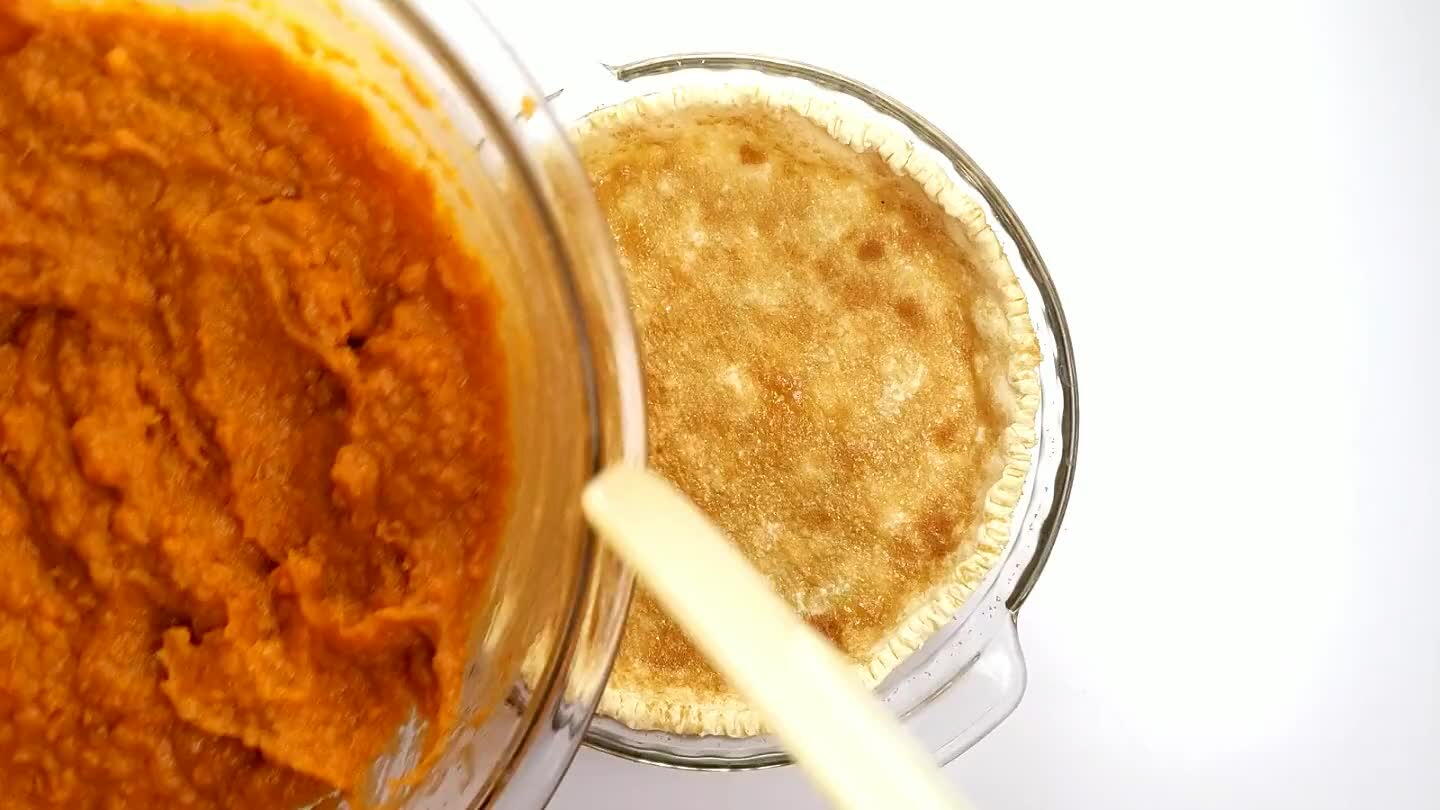 Spread the filling out evenly in the pie crust.
Bake for about an hour, or until a knife inserted at center comes out clean and there is no jiggle in the filling.