Swiss Enchiladas
Sunset Mexican Cookbook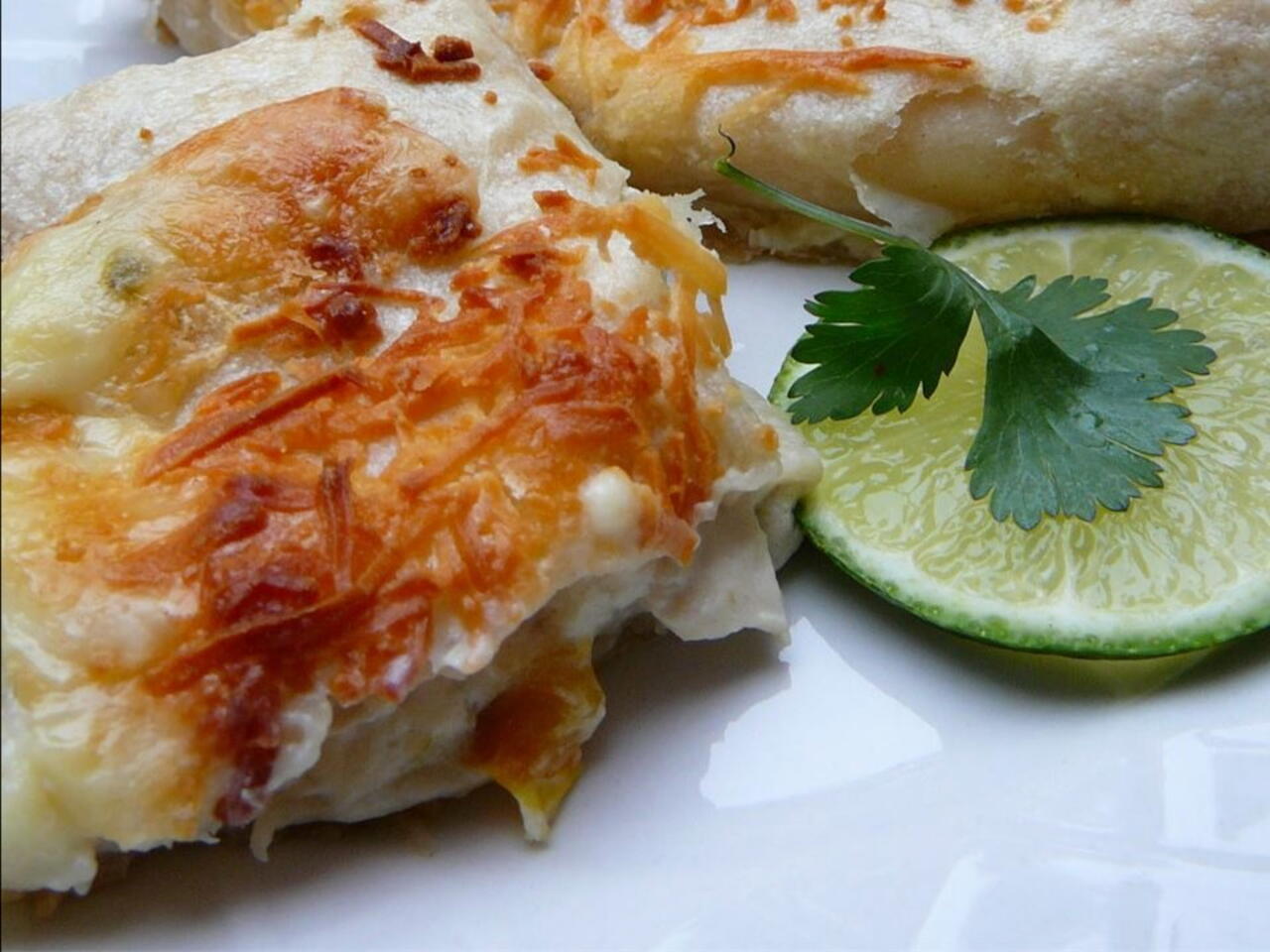 entropy cult
Published on 03/03/2020, viewed by 1256
Makes 12 servings; Cooking time: 25-30 minutes
What you will need
2 cups chopped cooked chicken or turkey
1/2 can (4 oz. size) California green chiles, rinsed, seeds and pith removed, and minced
1 can (7 oz.) green chile salsa (sauce)
1/2 teaspoon salt
2 cups whipping cream
12 corn tortillas
Salad oil, shortening, or lard for frying tortillas
1 1/2 cups shredded jack cheese
(Nutritional facts 334 calories, 19.33 g fat, 31.28 g carbohydrates, 9.14 g protein, 85 mg cholesterol, 287 mg sodium)
How to cook
Combine chicken, chiles and chile sauce for filling. Mix salt with cream for sauce.
Fry each tortilla in medium-hot oil a few seconds, until it blisters and is limp, then dip into cream. Fill with chicken mixture.
Roll and place into ungreased baking pan, flap side down. When all tortillas are filled, pour remaining cream over them. Sprinkle with cheese.
Bake uncovered at 350° for 15-20 minutes, or until thoroughly heated.
Comments