Taco Casserole
in an 8x8 pan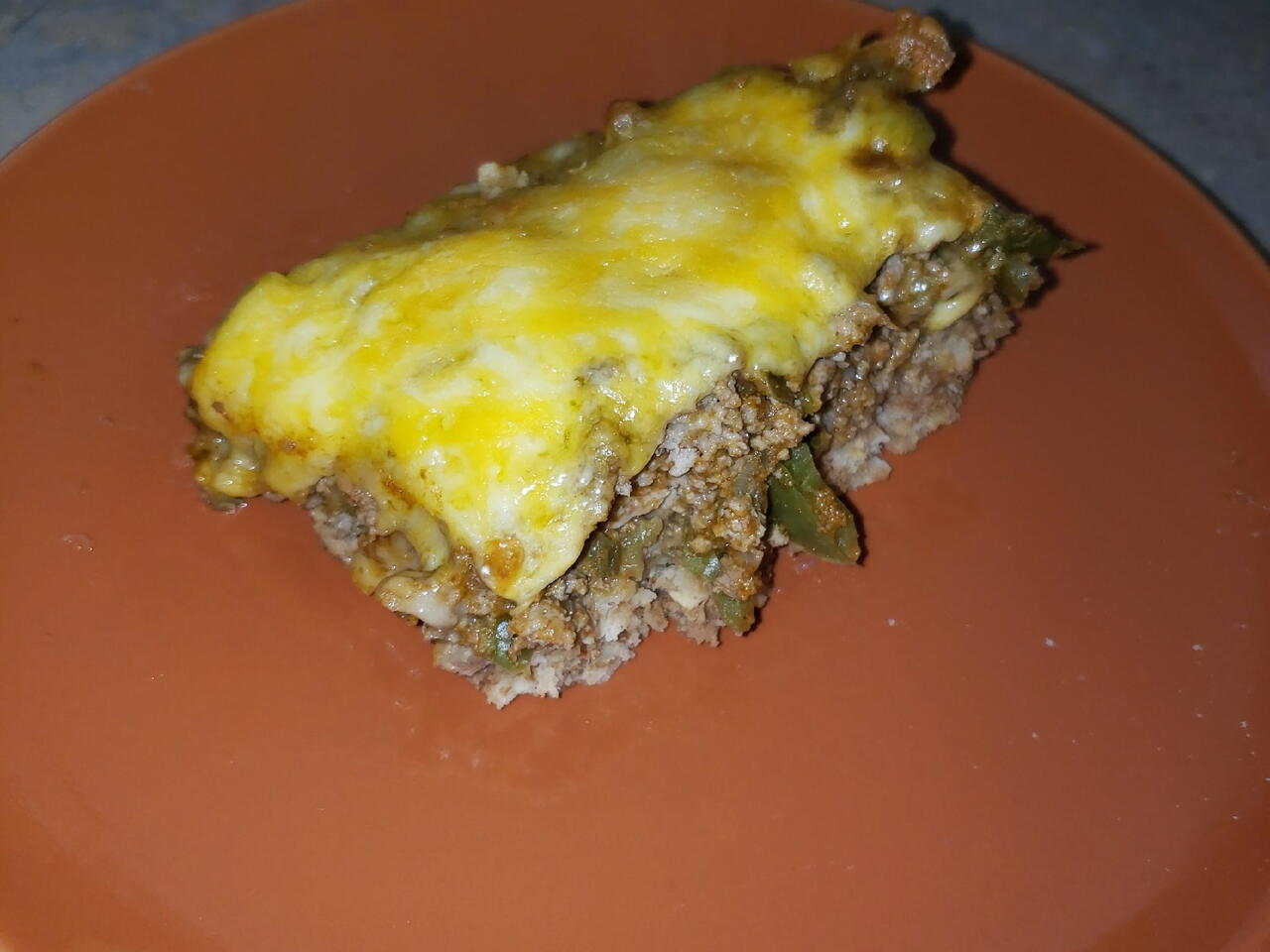 What you will need
CASSEROLE
1lb ground chuck
1\2 small onion (white or yellow) chopped
1 small can diced green chilies
1 small can diced jalapenos
1 packet of taco seasoning or equivelant
1/2 cup water (or as directed by taco seasoning)
tortilla chips (about 1/4-1/3 bag)
1 16oz can of refried beans
1 bag of cheese (mexican blend prefered)
TOPPINGS (OPTIONAL)
chopped lettuce
chopped tomato
sour cream
taco sauce
How to cook
In a skillet, add the chopped onion, green chilies, and jalapenos and allow to cook for 3 minutes.
Add meat to skillet and cook until no longer pink and then drain.
Stir in taco seasoning and water until thickened and then take off heat and set aside.
Crush the tortilla chips and cover the base of a greased 8x8 pan.
In a bowl, stir the refried beans until smooth. Spread this over the chips.
Top this with the meat mixture and then top with cheese.
Bake at 350 for 15-20 minutes or until heated through. Add toppings of your choice when serving.