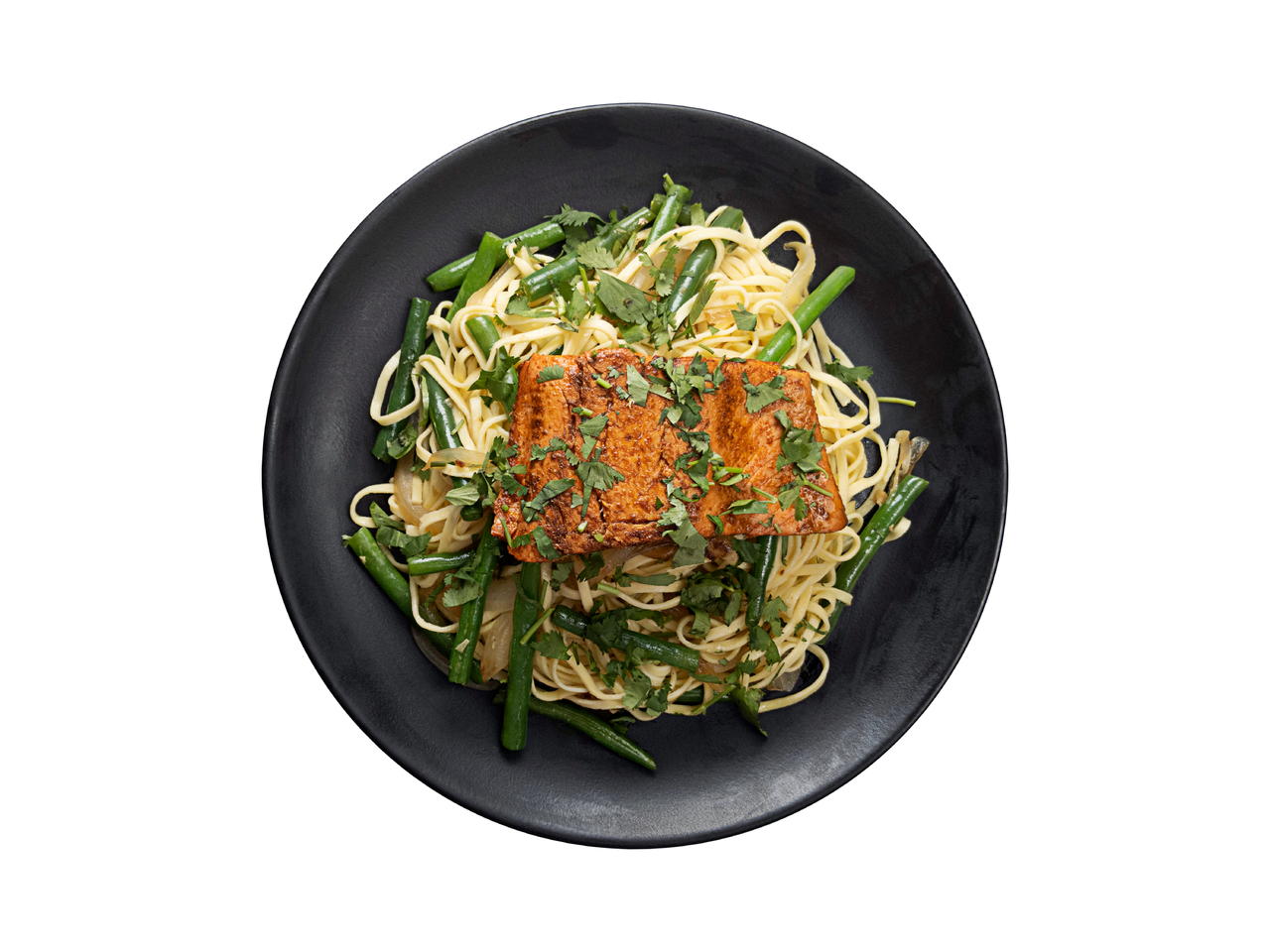 3 portions
25m
Tandoori refers to a spice mix traditionally used in the tandoor oven, a cylindrical clay oven from India. This tandoori spiced marinated salmon is a unique preparation that results in a crispy skin and robust flavor.
What you will need
1/2 inch fresh Ginger
2 Tbsp Lemon Juice
2 cloves Garlic
1/3 bunch Cilantro
4 Tbsp of Olive Oil
½ tsp Paprika
½ tsp Coriander powder
5 ounces Salmon Fillets
8 oz. fresh Linguini Pasta
1/2 Onion
12 oz Green Beans
1 1/2 tsp Salt
(Nutritional facts 170 calories, 6.77 g fat, 20.99 g carbohydrates, 7.04 g protein, 7 mg cholesterol, 362 mg sodium)
How to cook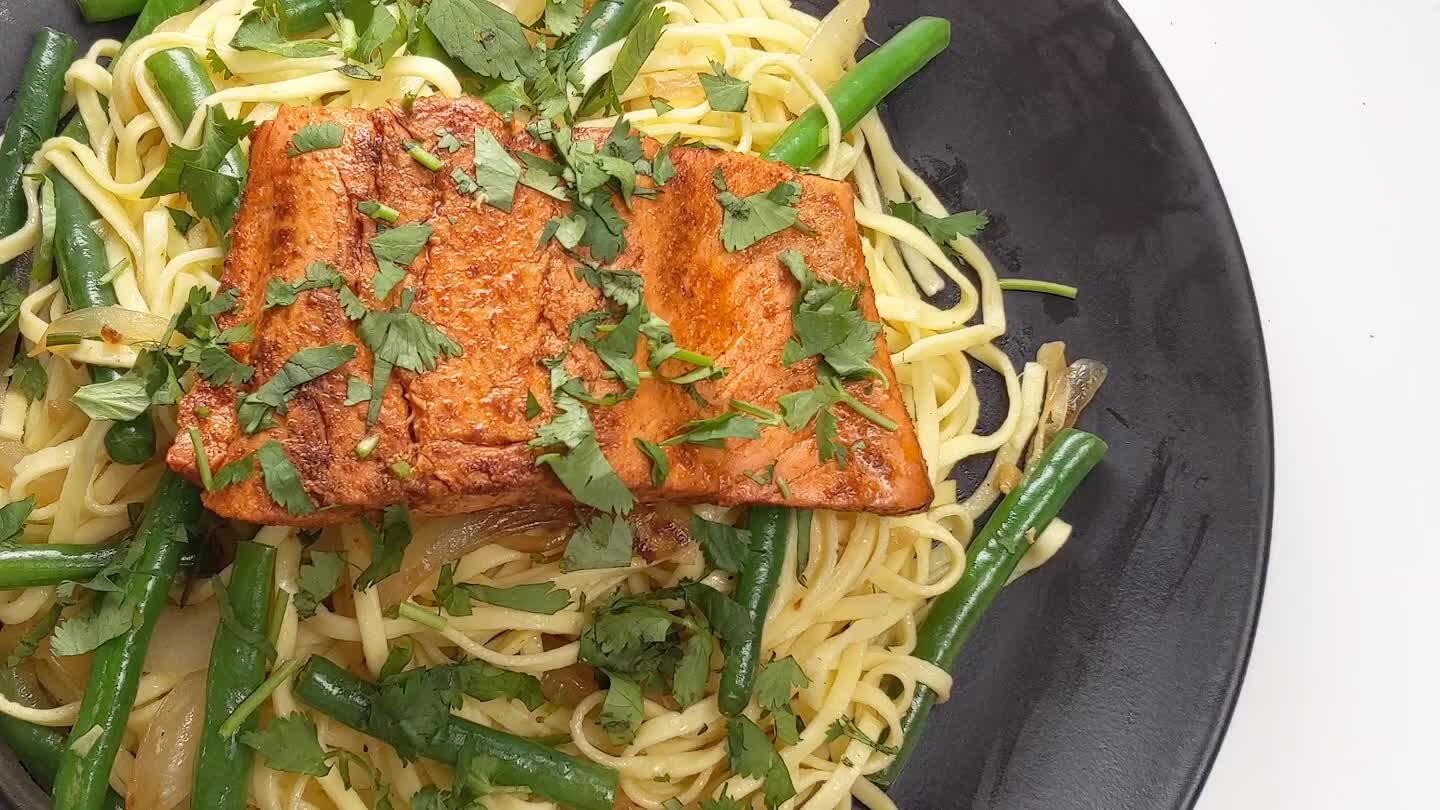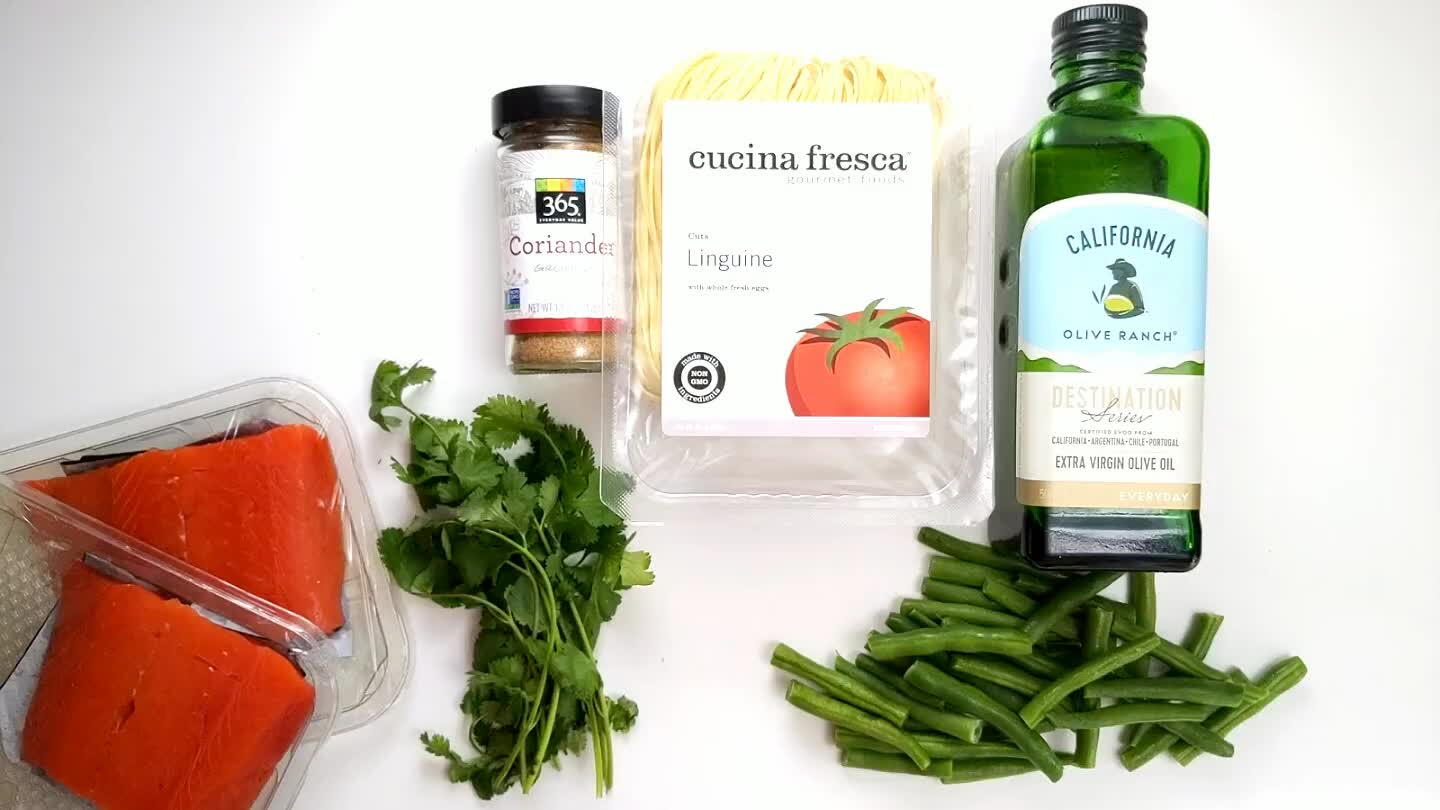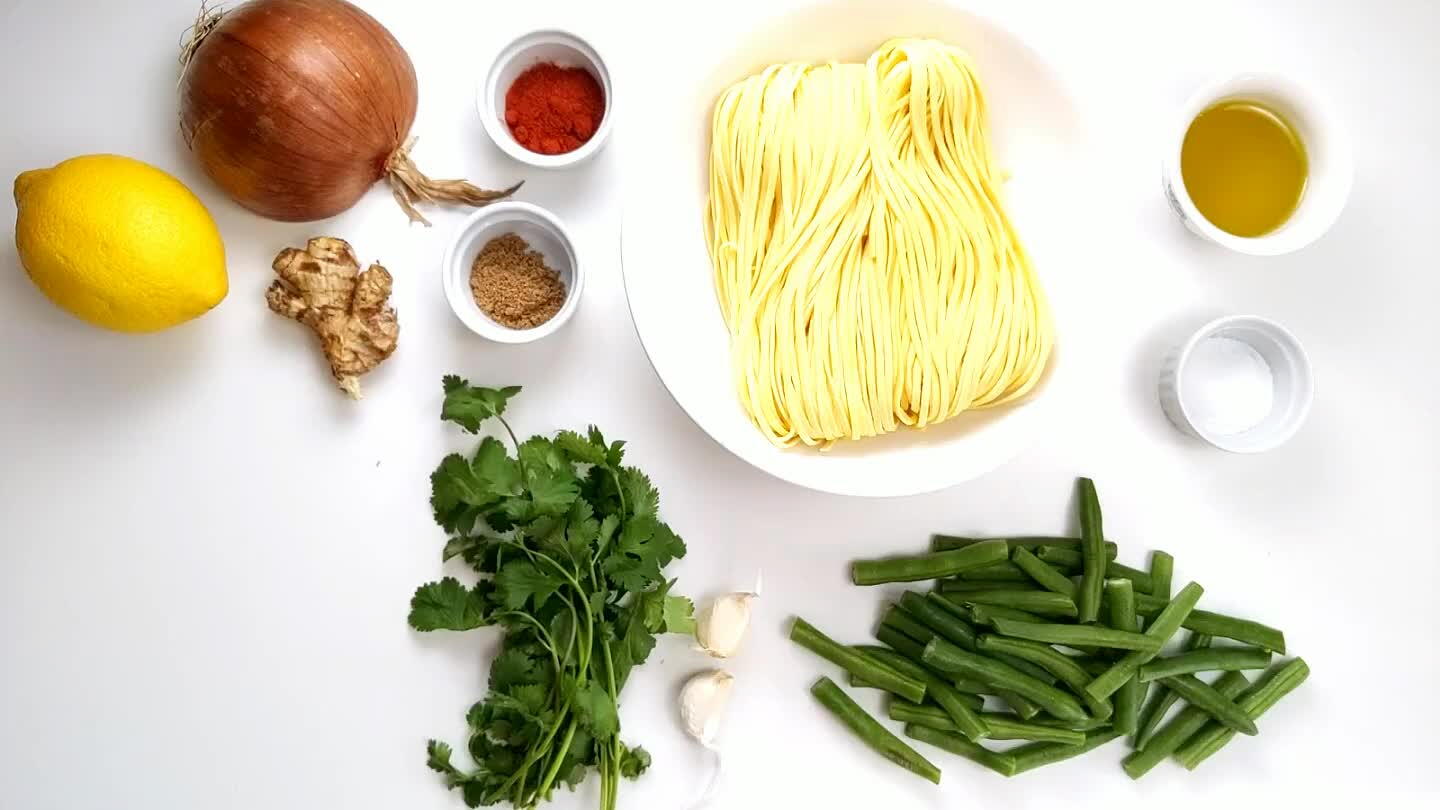 Gather and portion all ingredients. Scrape off fish scales if not done already.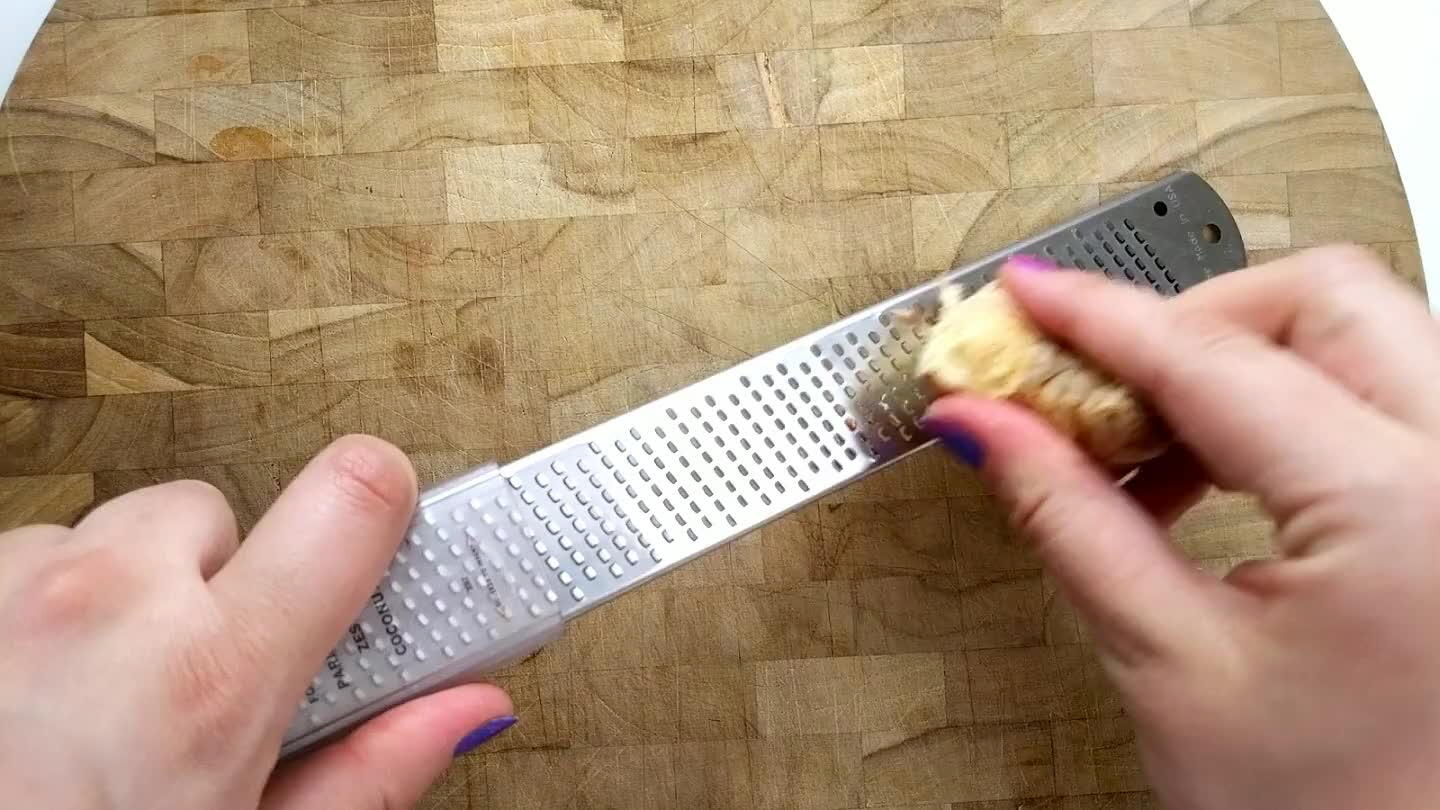 Peel and grate the ginger using a microplane or zester.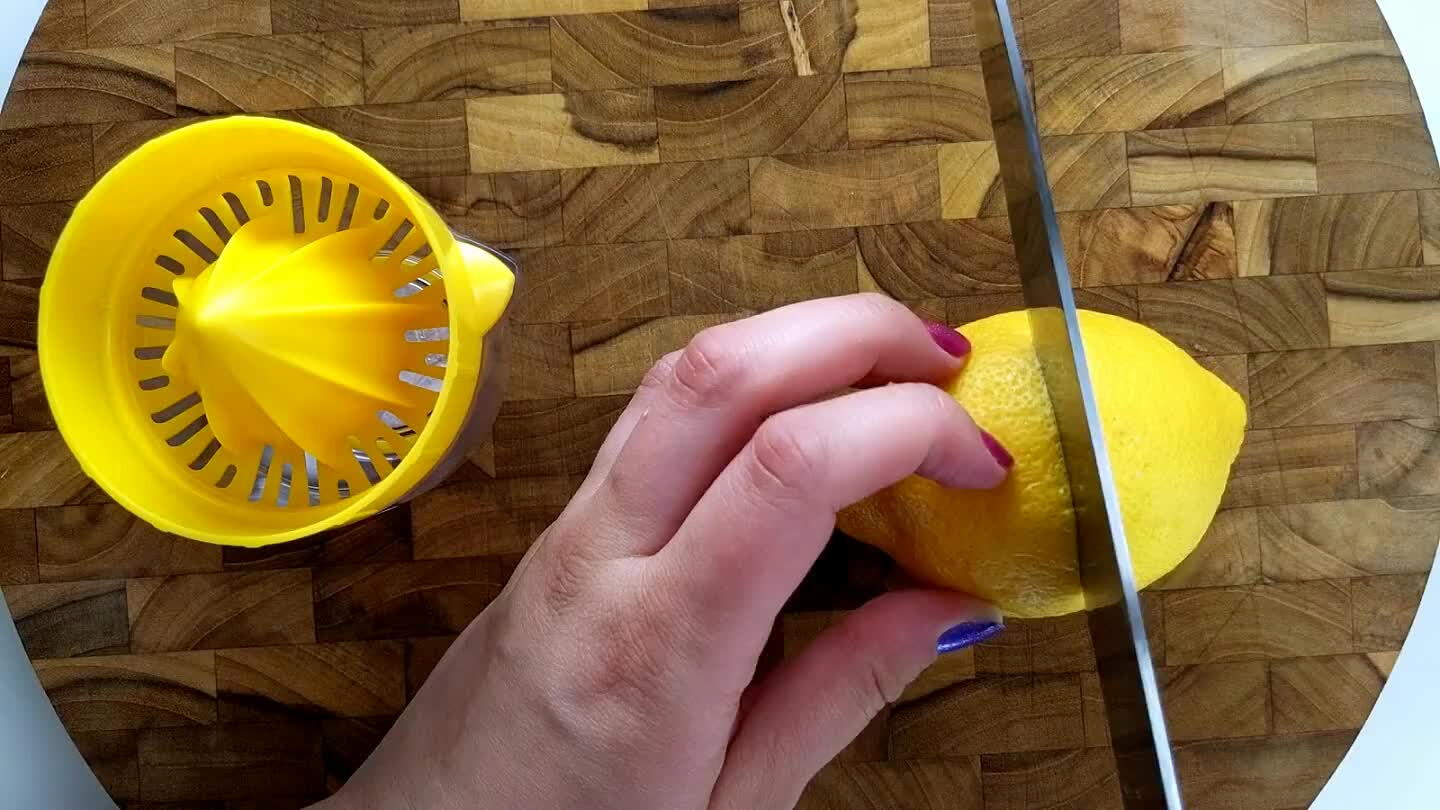 Cut the lemon in half and juice 2 tbsp.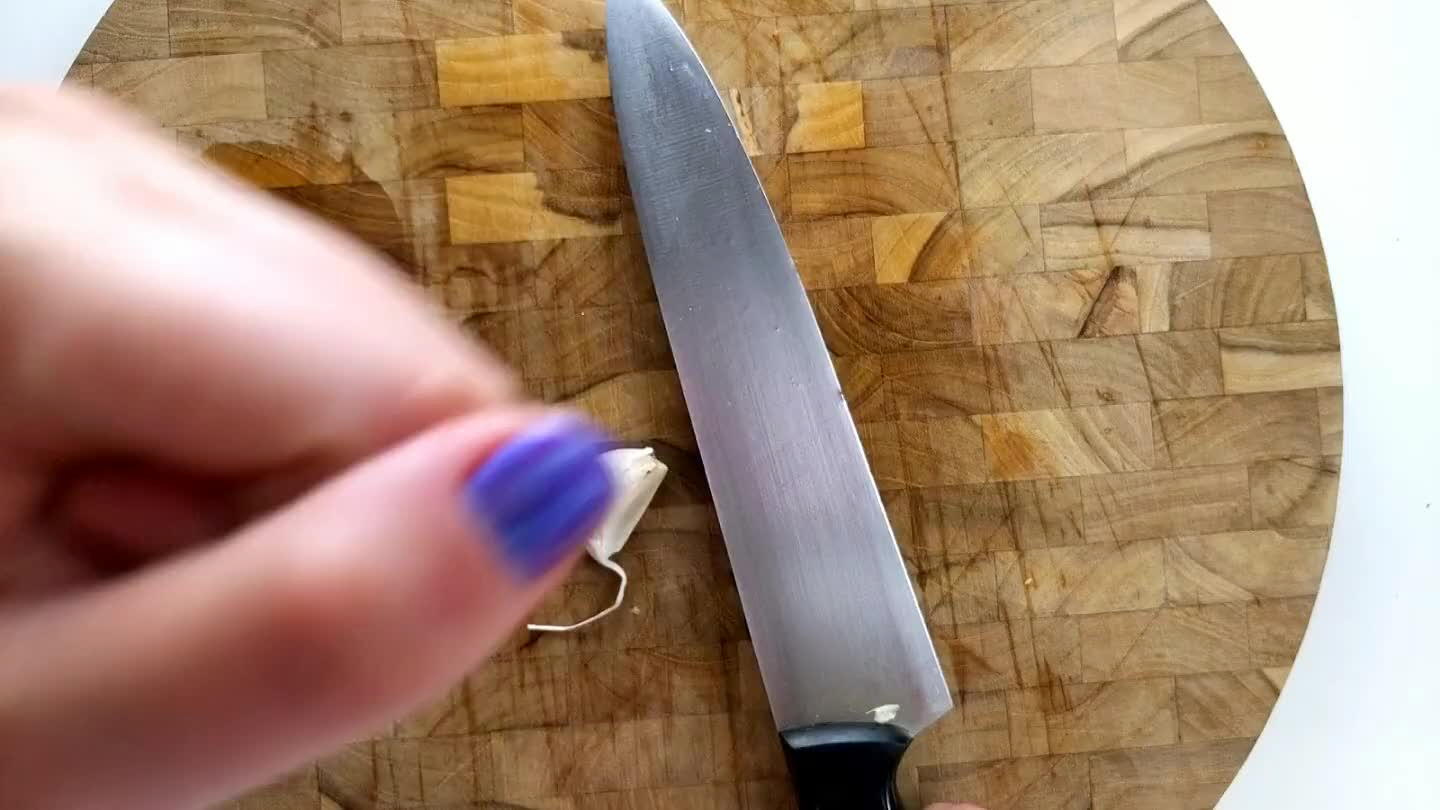 Smash the garlic with the flat side of the knife and remove the papery skin. Roughly chop.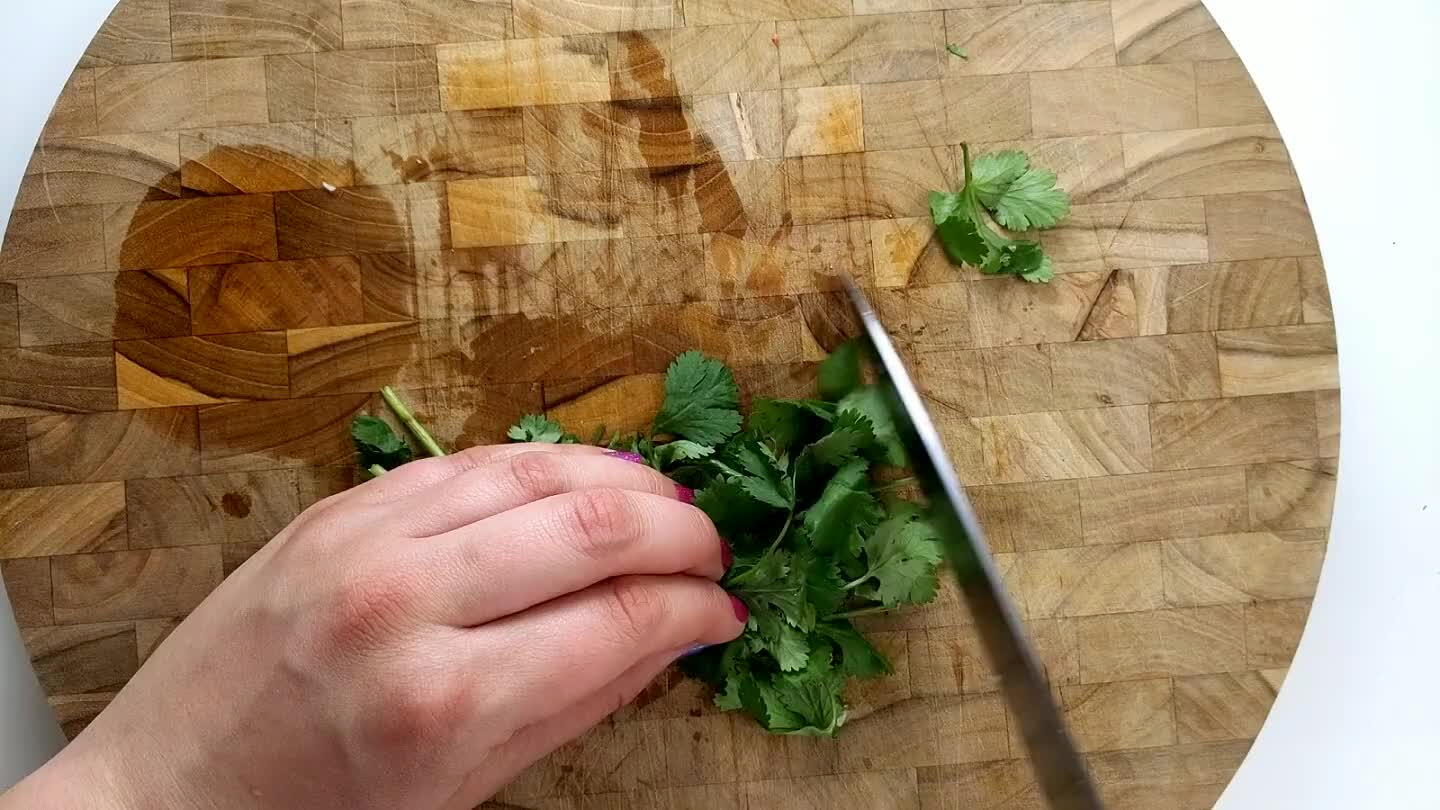 Give the cilantro a rough chop.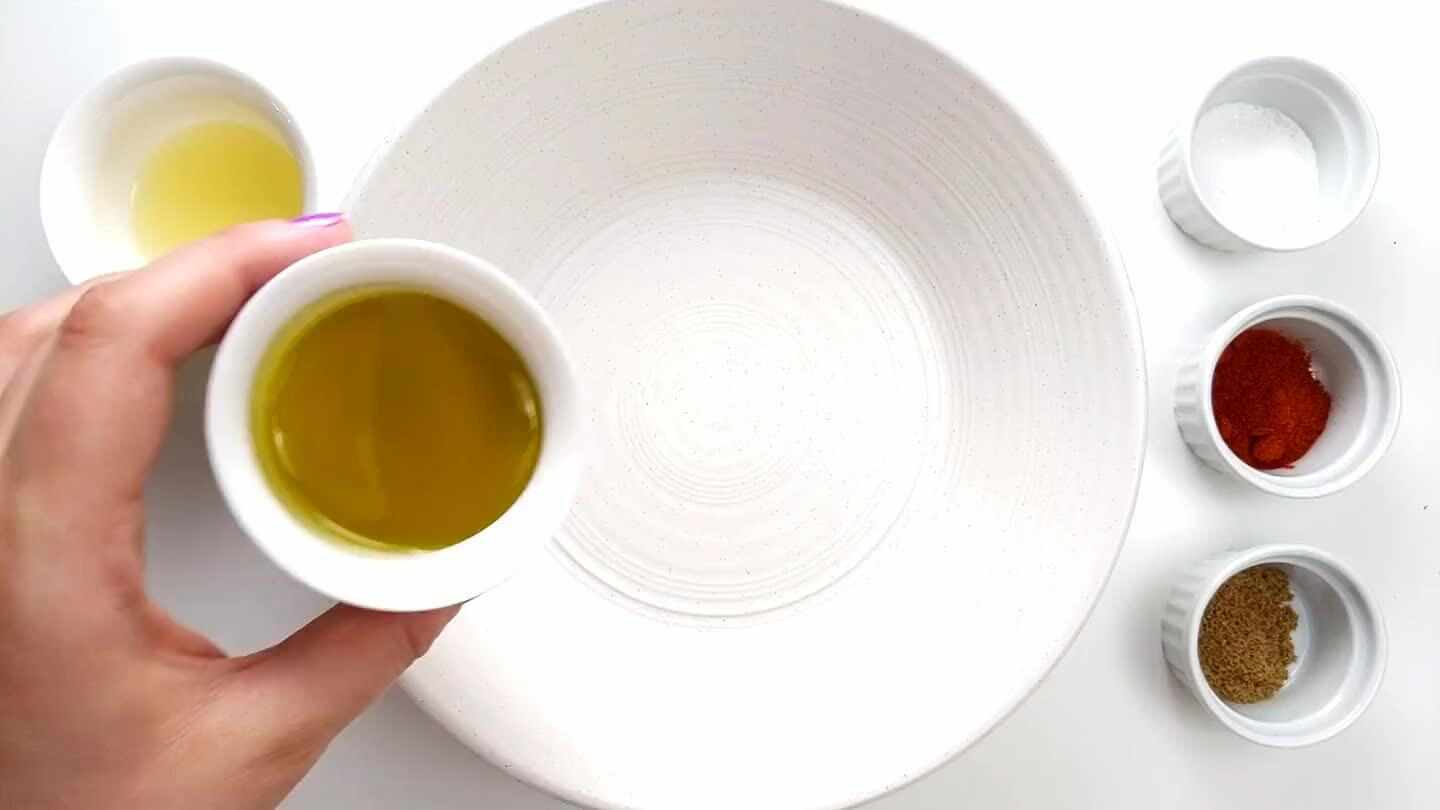 Add half of the olive oil, the lemon juice, and coriander to a small bowl.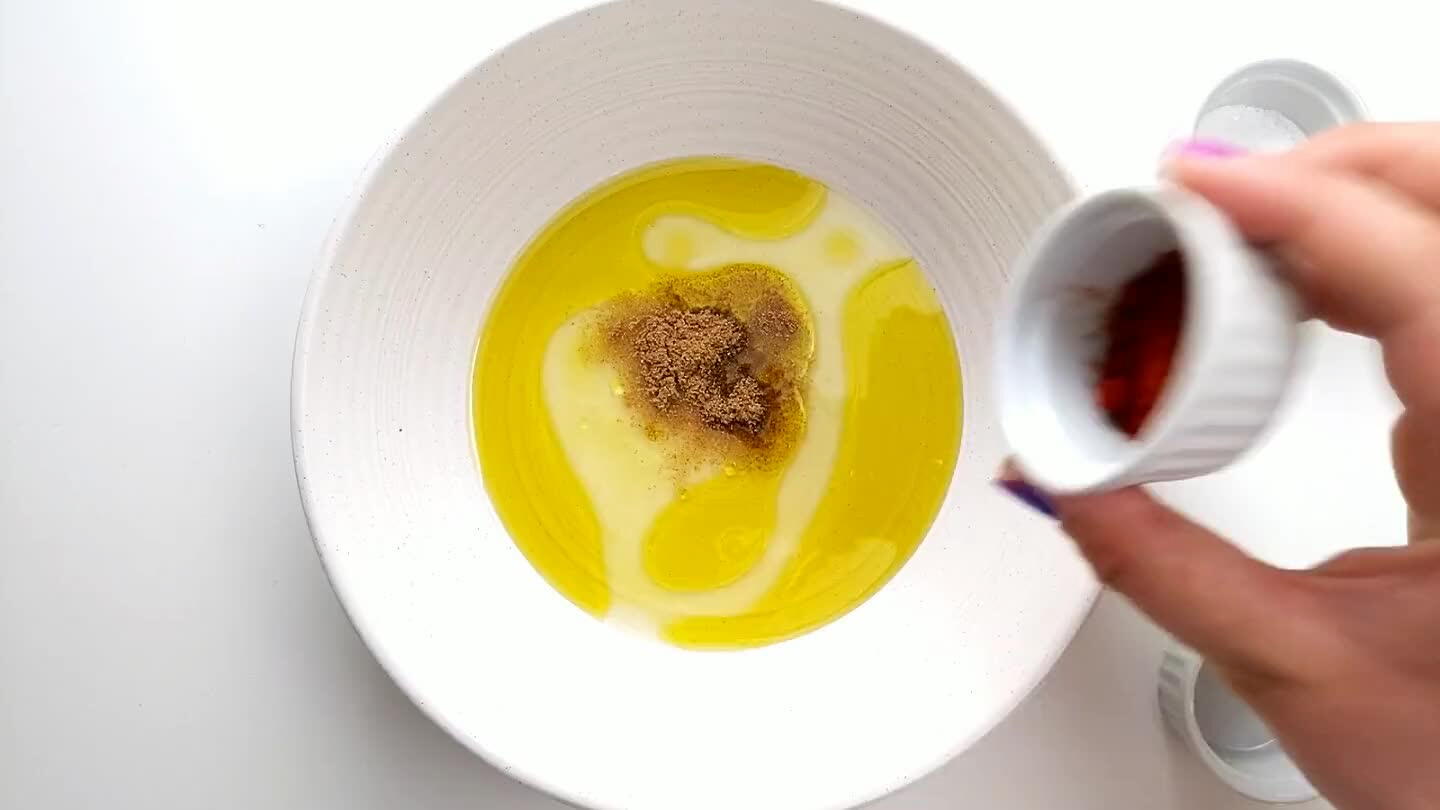 Add the paprika and half of the salt to the marinade and mix together.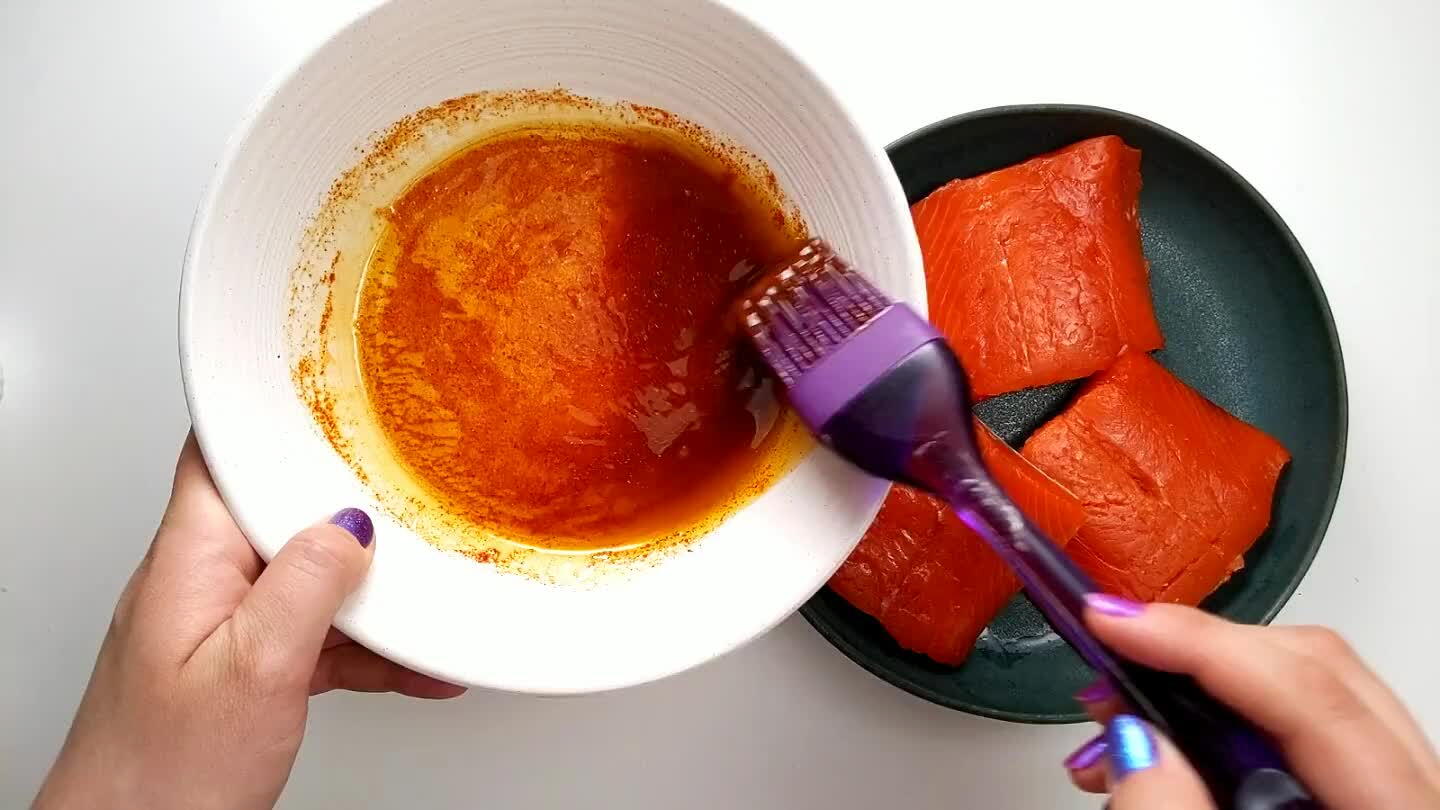 Brush the salmon with the marinade until coated, pour over any leftover and set aside while you prepare the green beans, onion, and boiling water.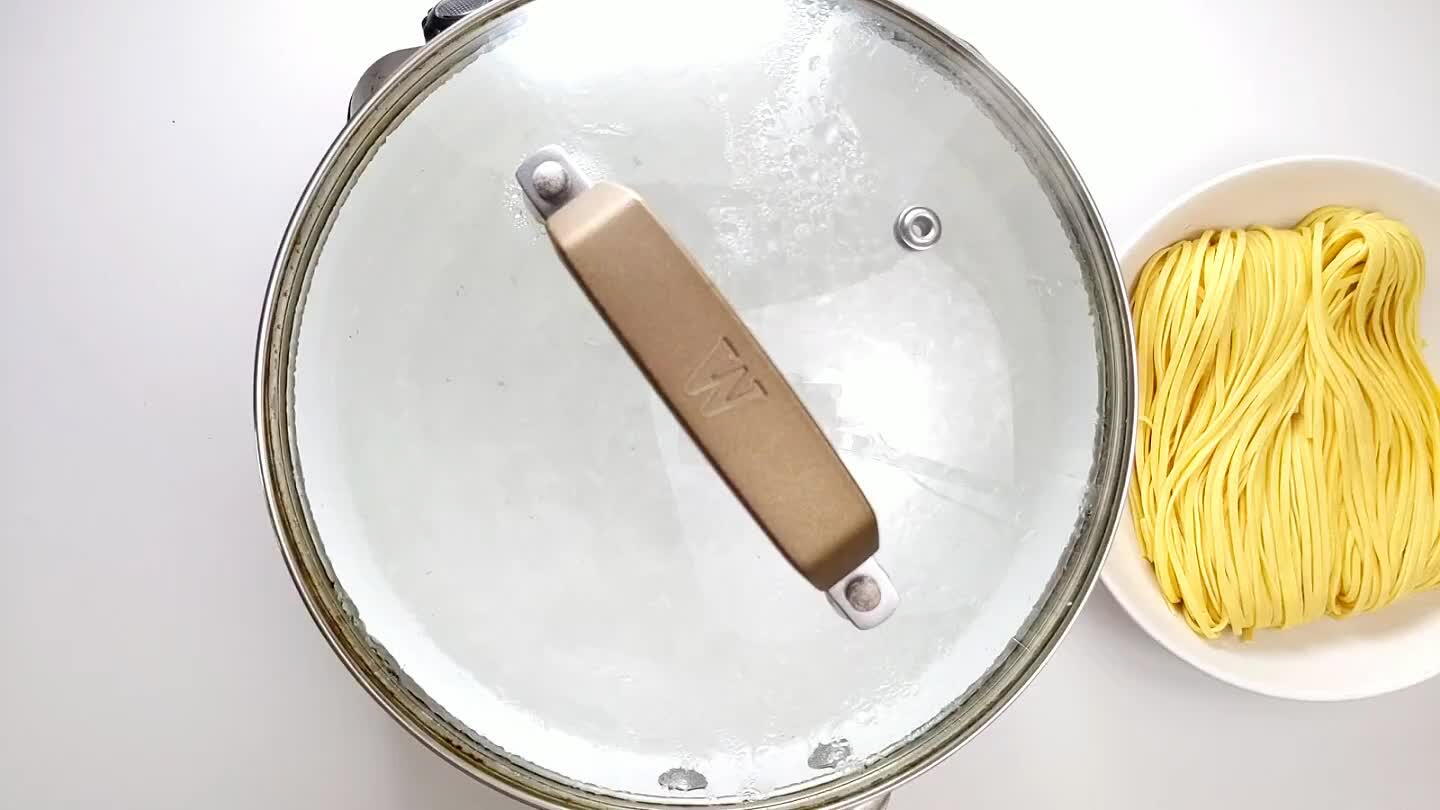 Bring a pot of heavilly salted water to a boil and add the linguine. Cook according to package instructions.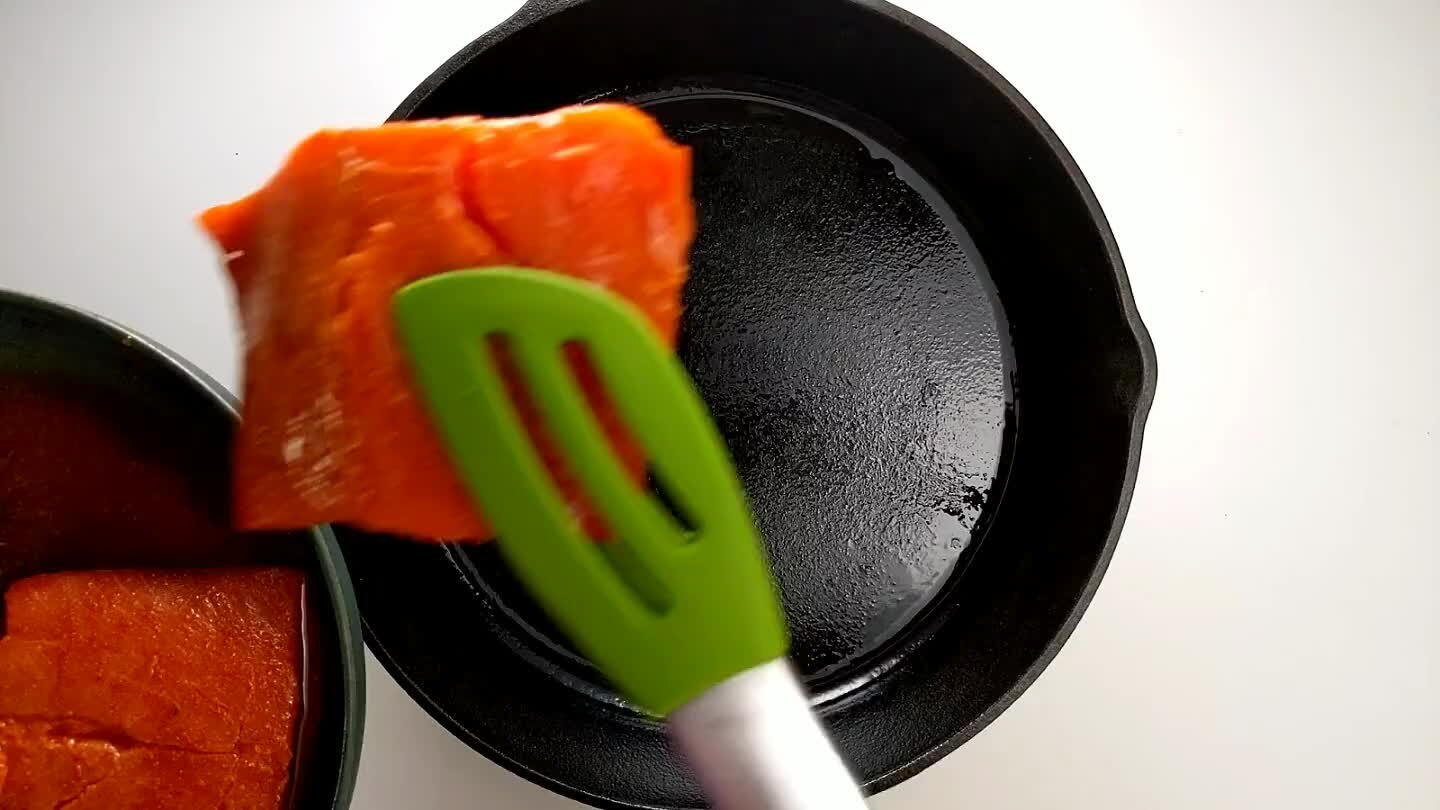 While cooking the onions and pasta, bring a heavy bottom skillet up to medium high heat. When hot, add the salmon skin side down and cook for about 5 minutes. When the skin is crispy it will release from the pan.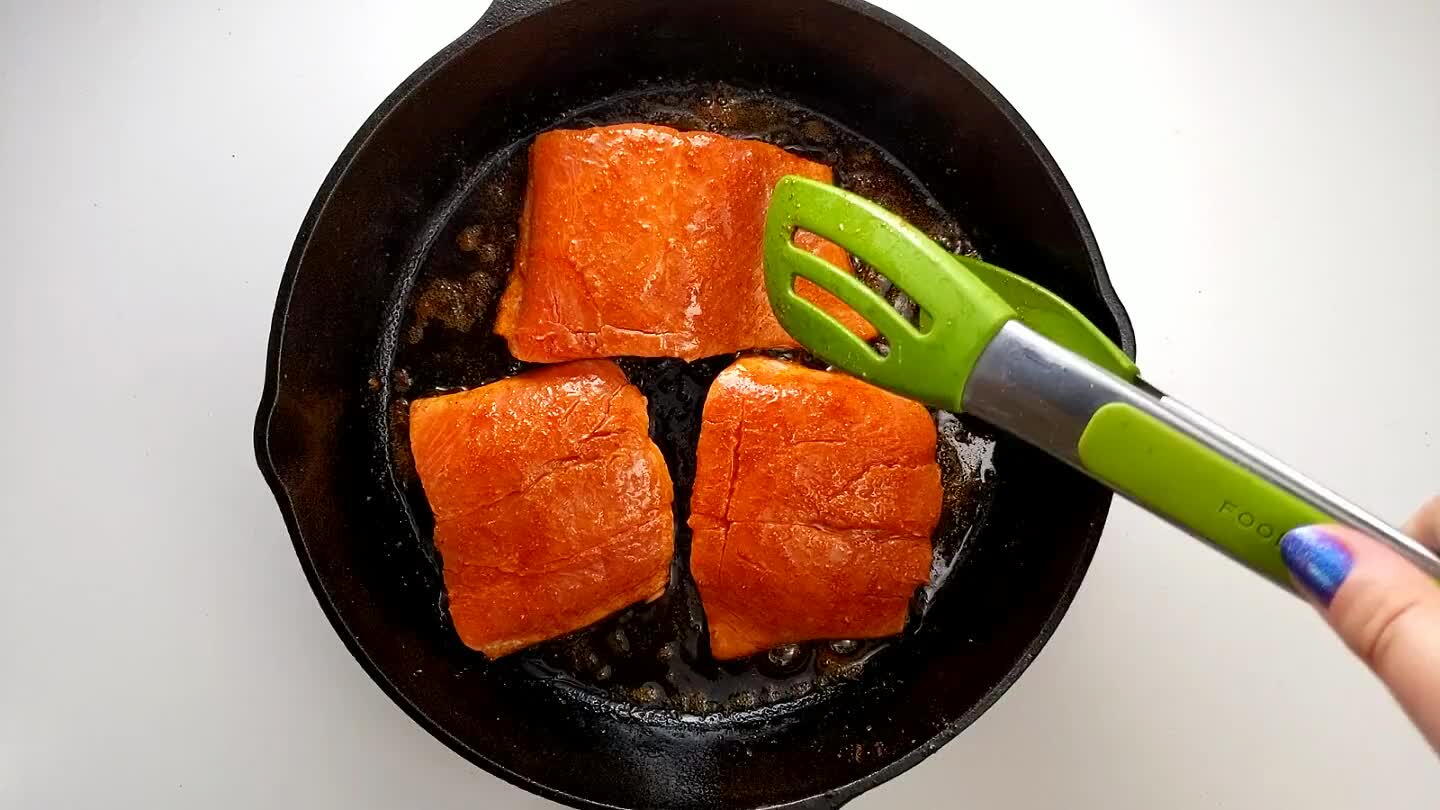 Flip the salmon to the other side and finish off the cooking for about 3-4 more minutes or until cooked through. If you have a thermometer, you are looking for about 145 °F internal temperature.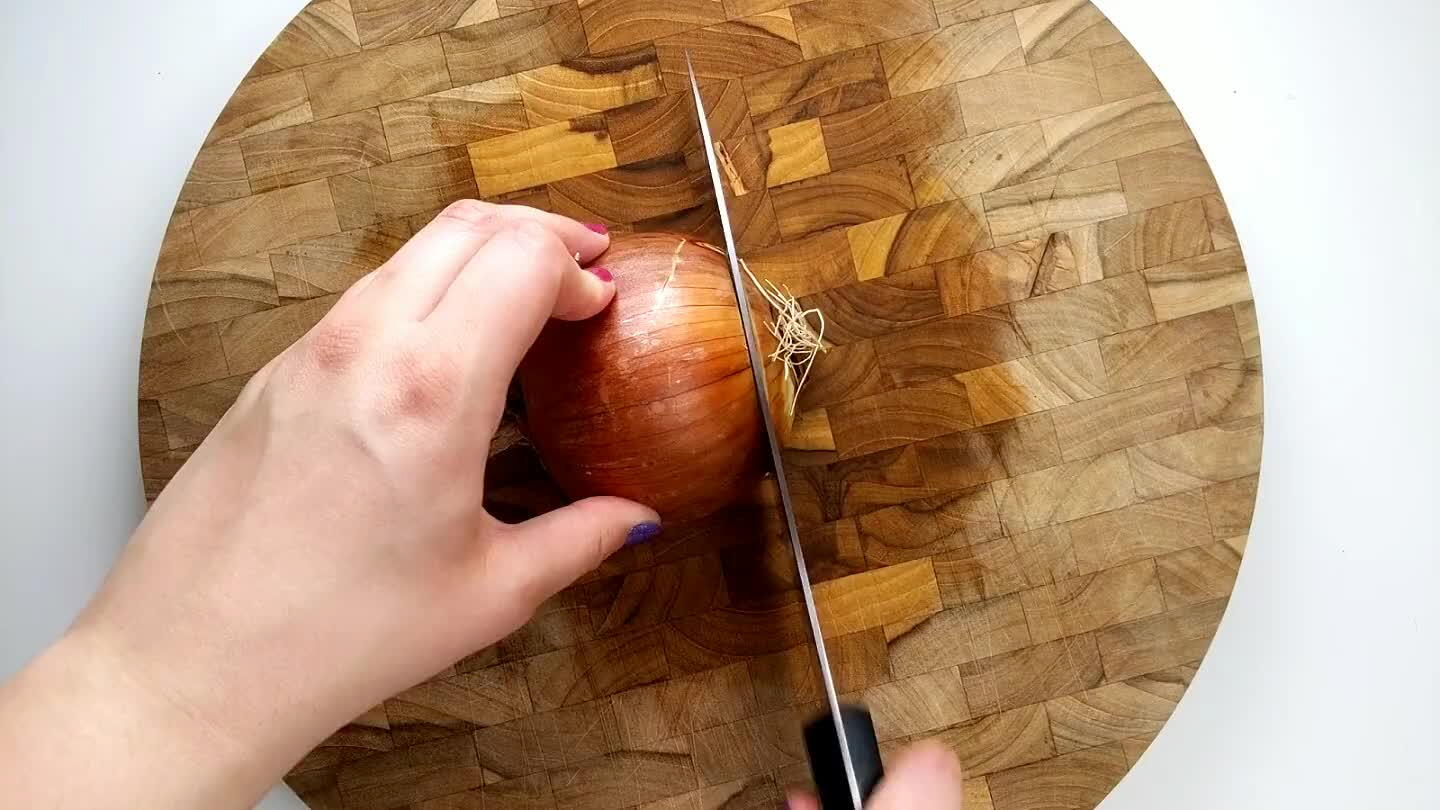 Remove the stem and root side of the onion and the papery skin. Slice into thin strips.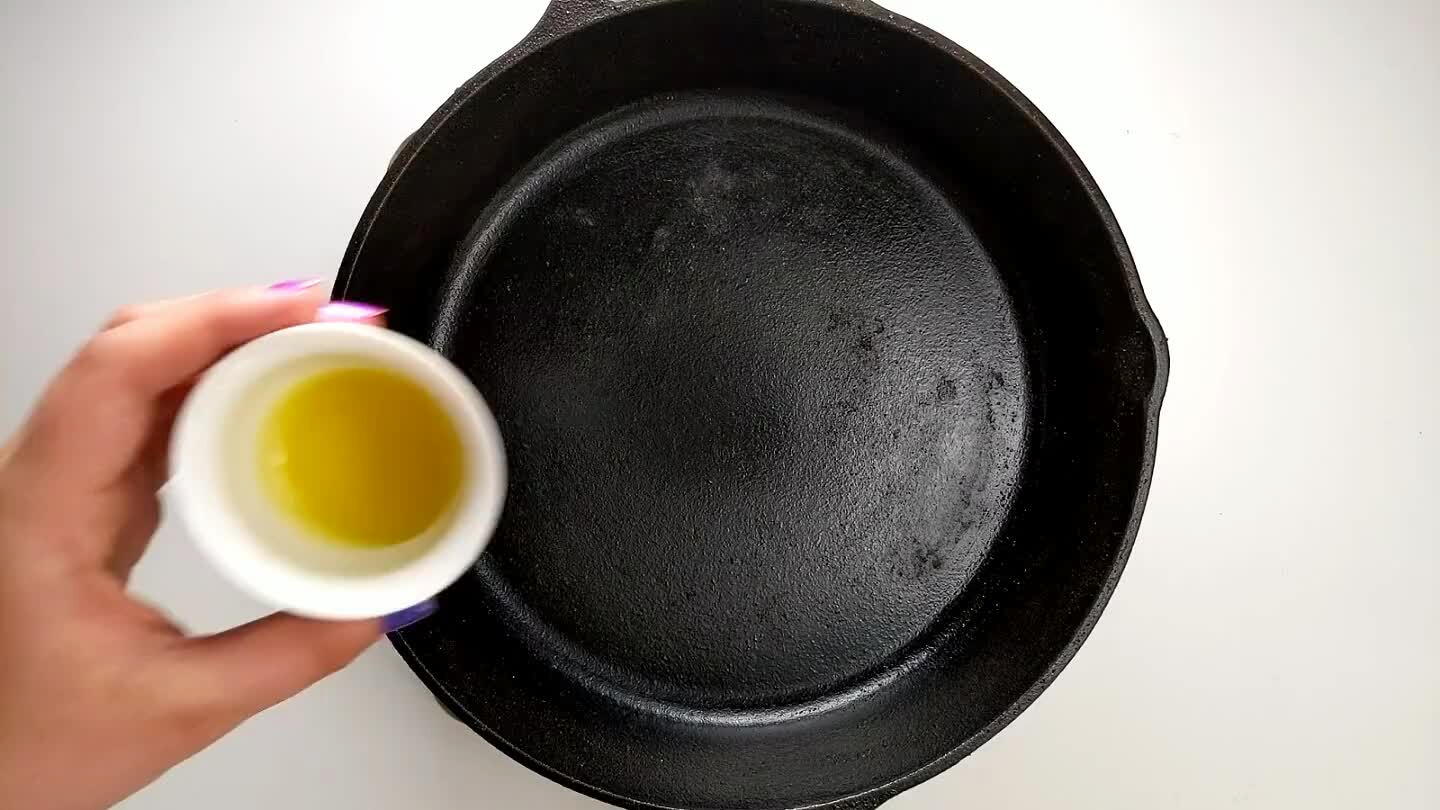 Add the other half of the olive oil and onions, garlic and ginger. Saute on medium high heat until onions are soft, about 5 minutes.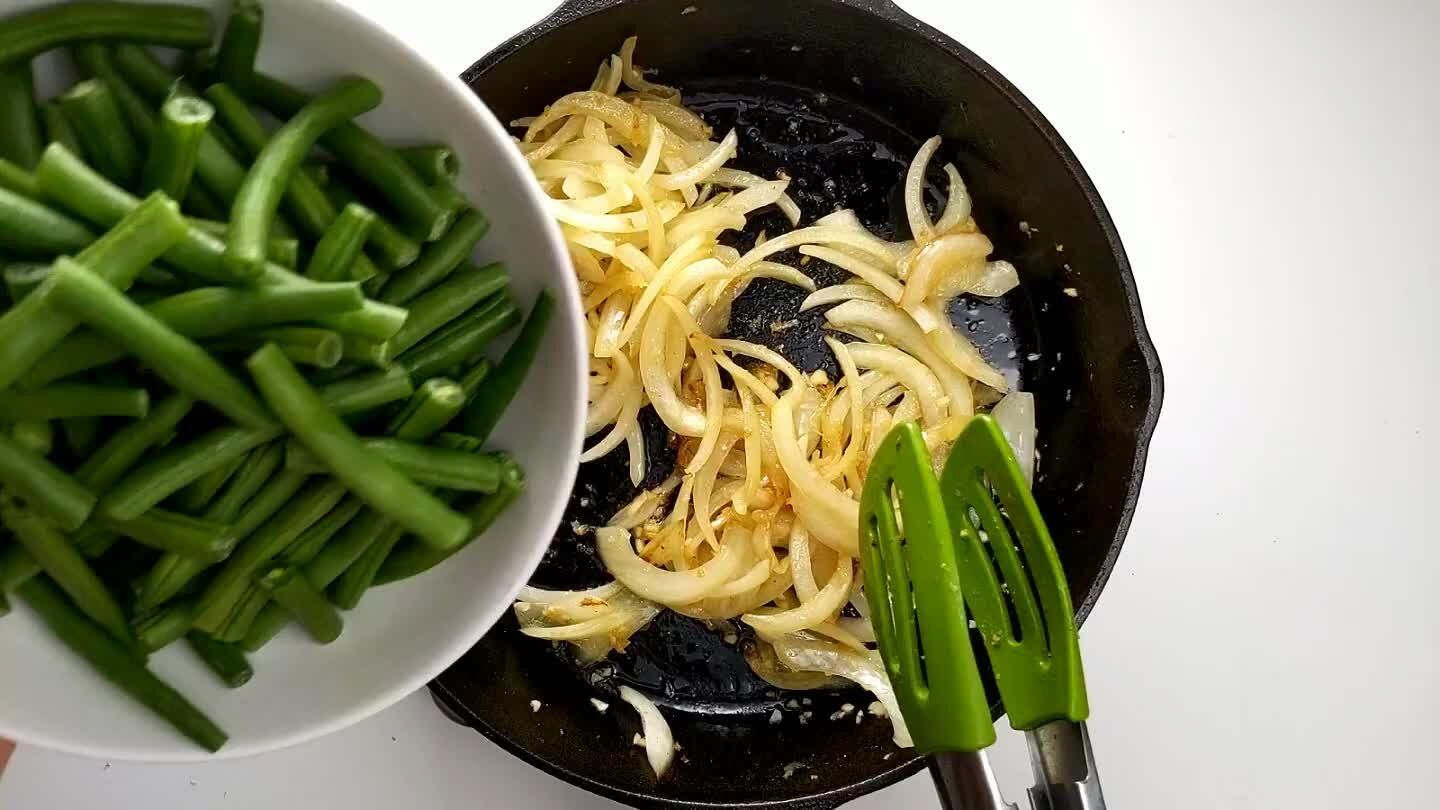 When the onions are softened, add the green beans, salt, and saute for about 5-7 minutes or until beans are cooked but still crisp.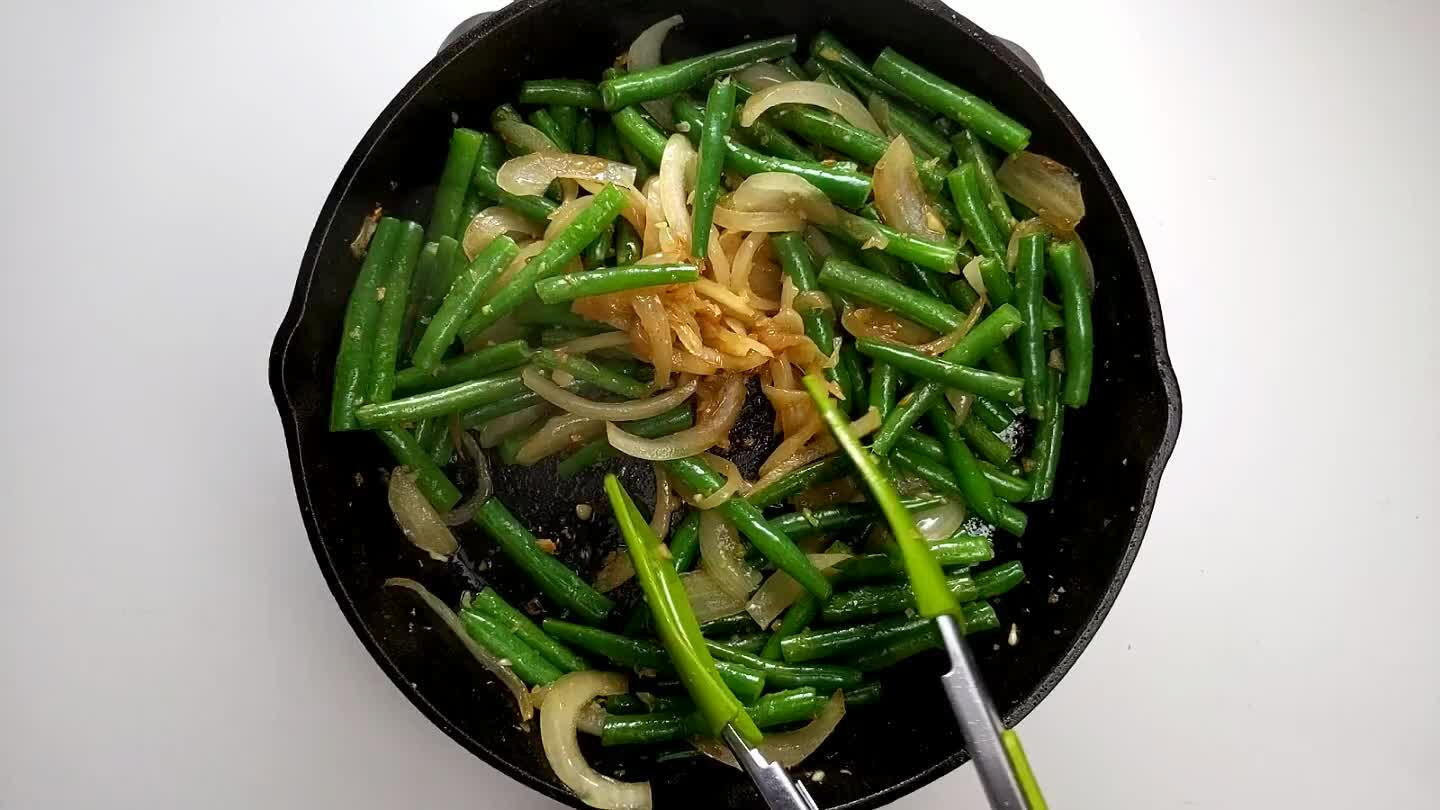 Drain pasta and stir in with the green beans and onion.
Squeeze more fresh lemon over the pasta and sprinkle chopped cilantro. Serve!