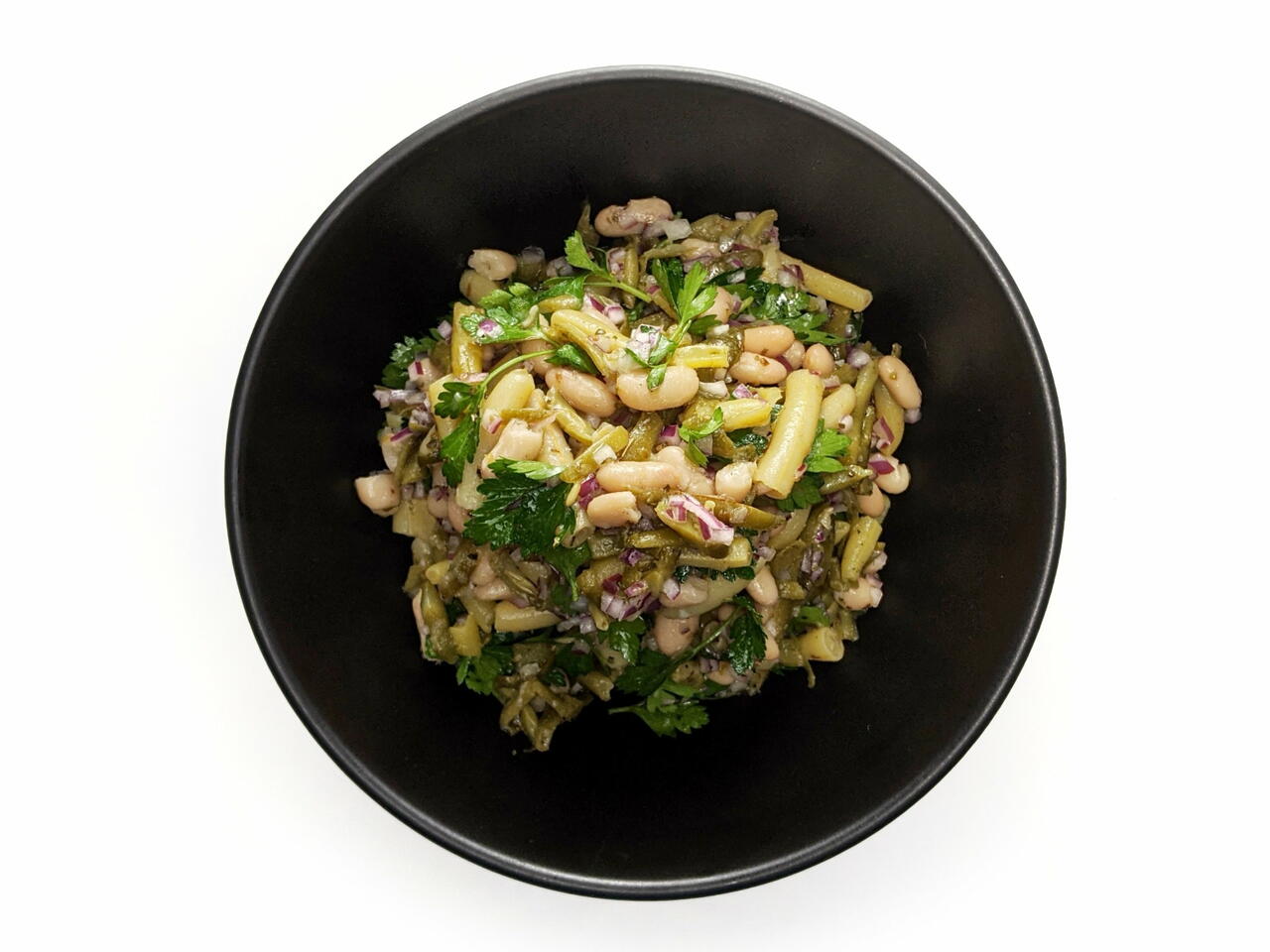 What you will need
2 cloves Garlic
1 Red Onion
1/2 bunch Italian Parsley
14 oz. can White Beans
2 Tbsp White Wine Vinegar
14 oz. can Wax Beans
14 oz. can Green Beans
1 Tbsp Dried Oregano
1/4 cup Olive Oil
Salt
Black Pepper
(Nutritional facts 107 calories, 5.98 g fat, 9.38 g carbohydrates, 4.5 g protein, 6 mg cholesterol, 605 mg sodium)
How to cook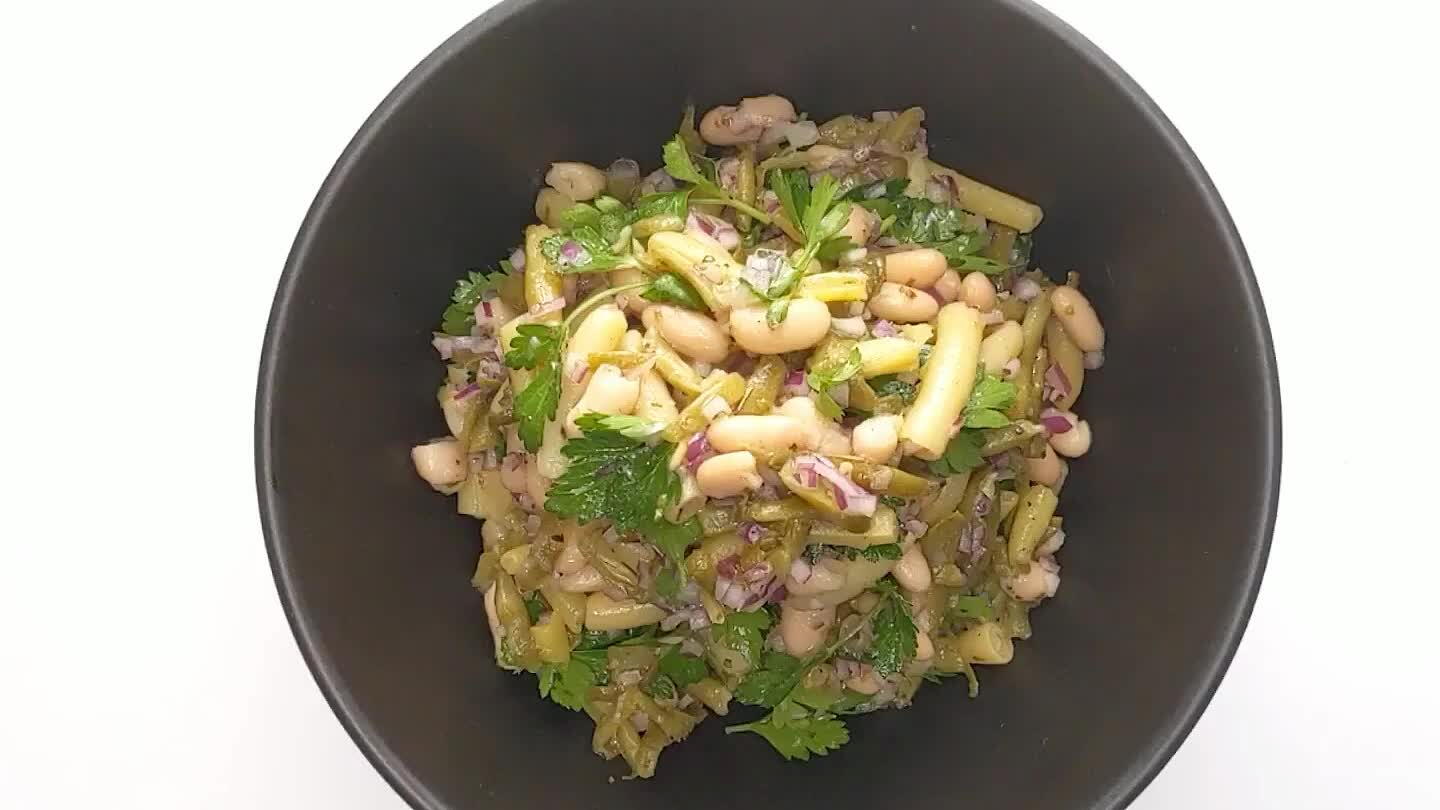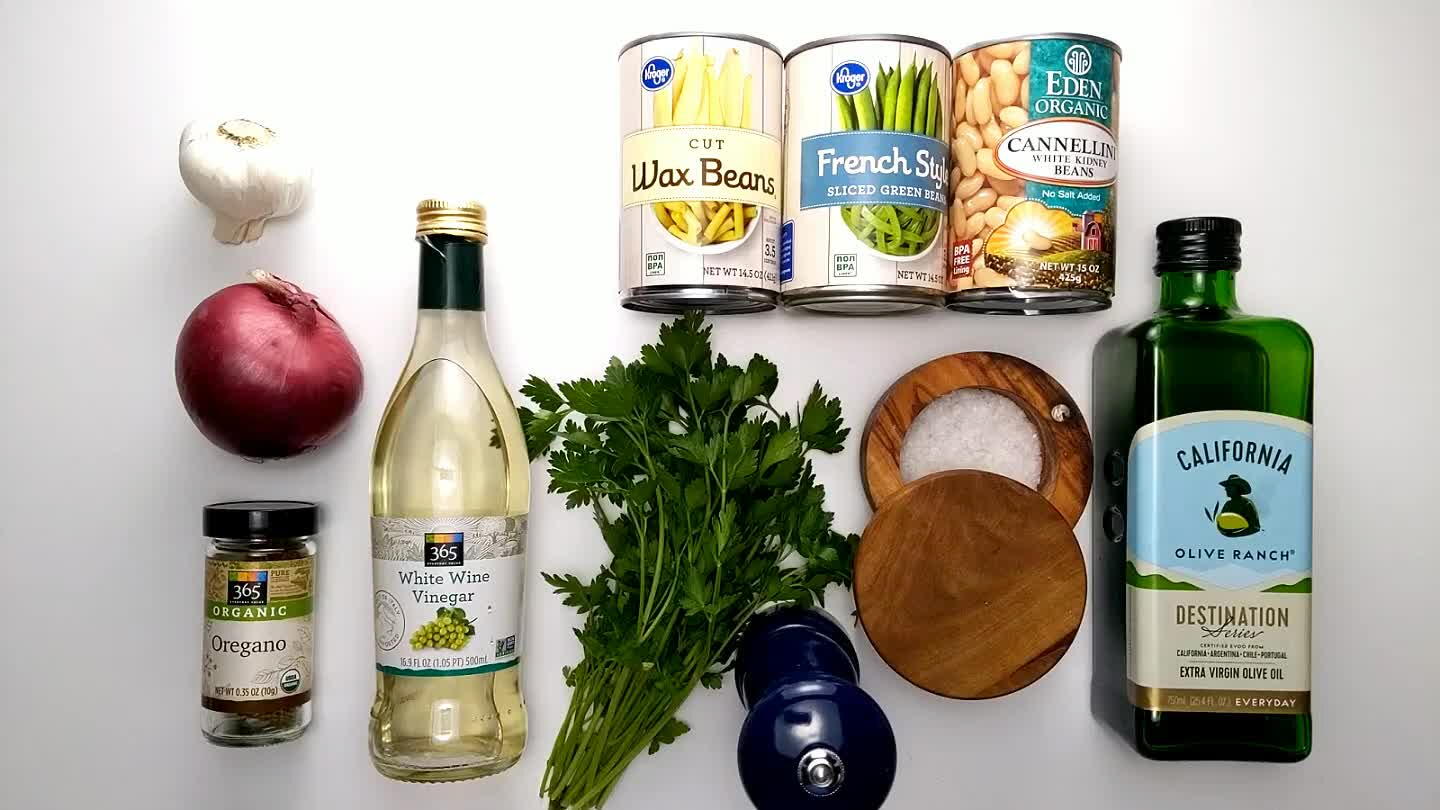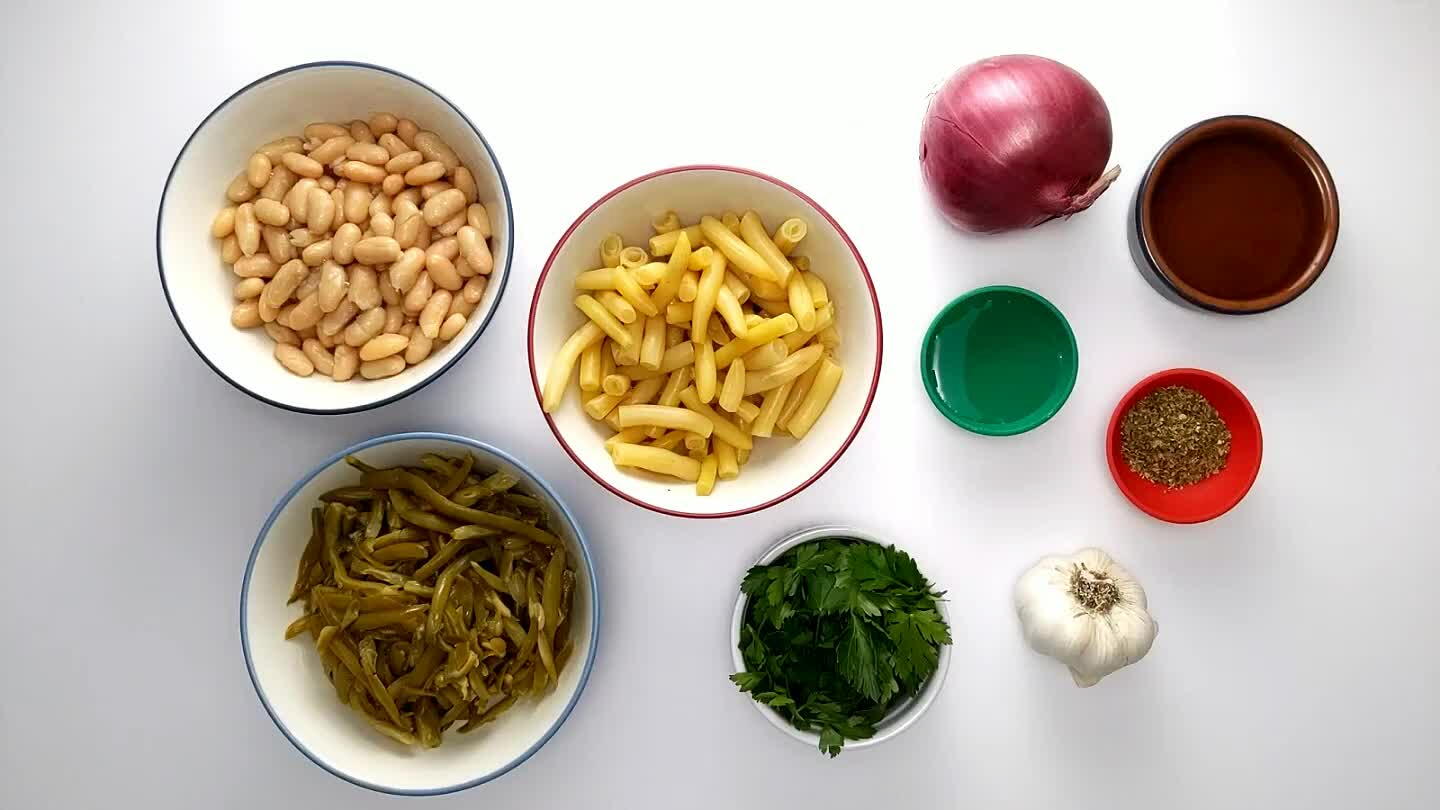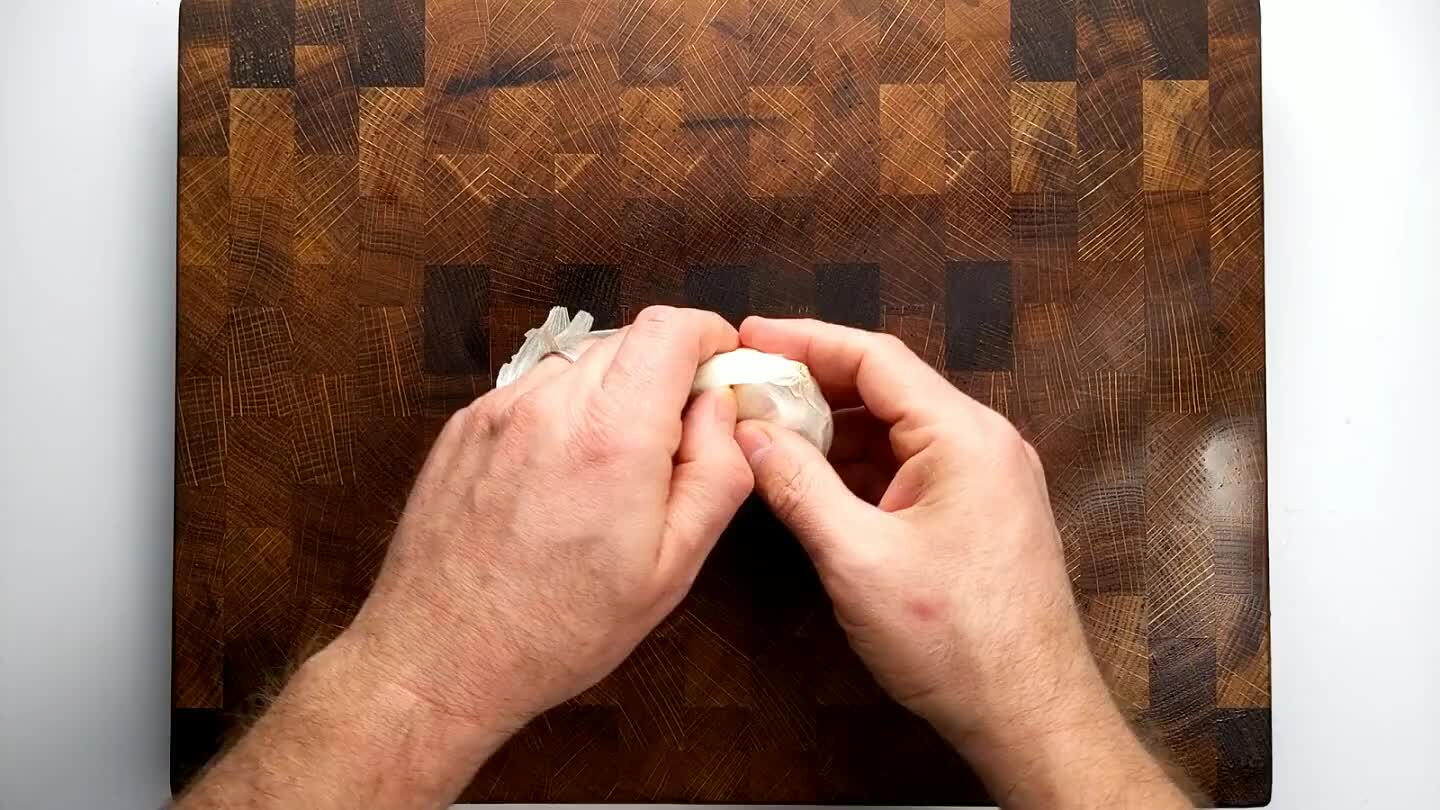 Peel garlic cloves and chop or grate to a fine paste.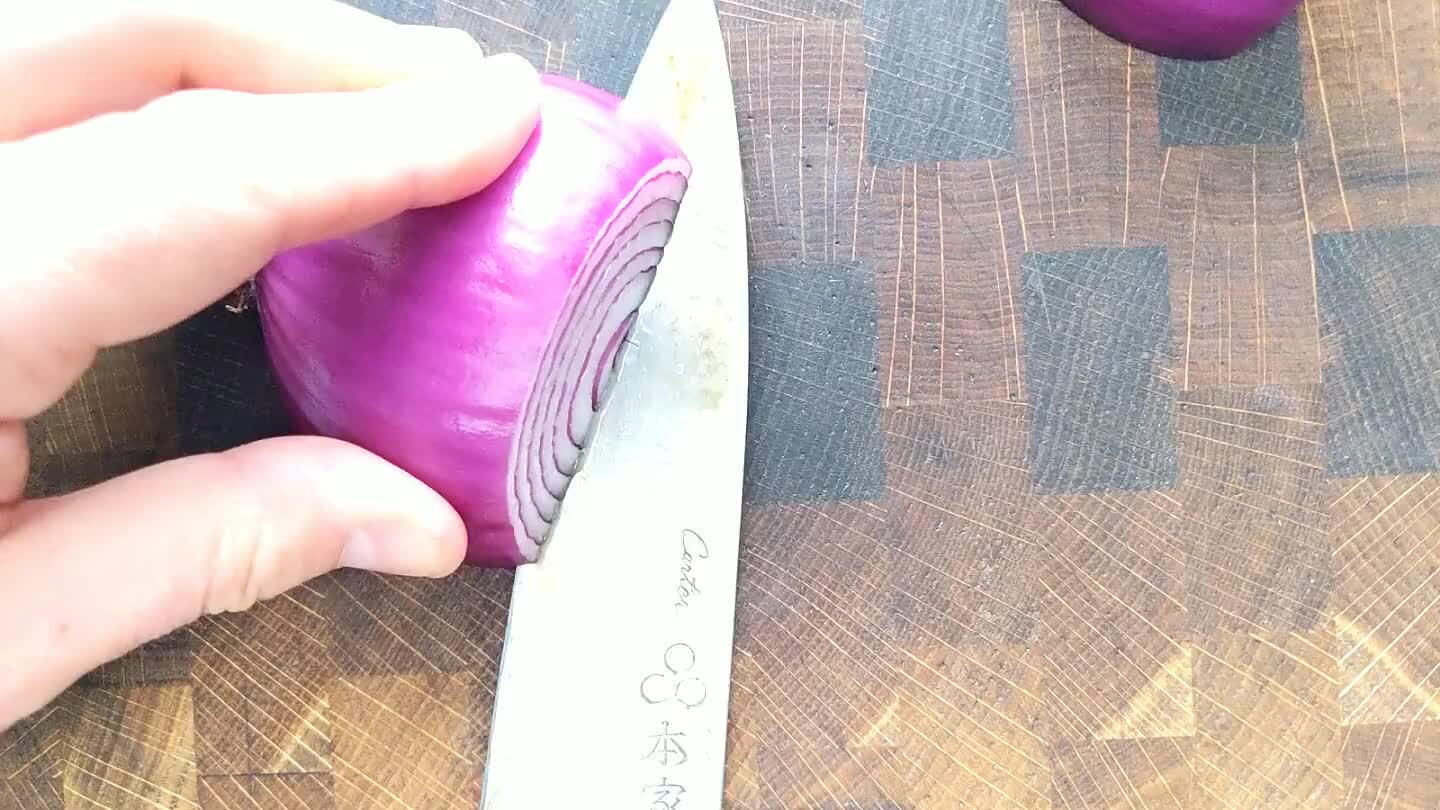 Dice the red onion as finely as possible. Remove the stem tip and slice in half through the stem to root axis. Slice finely from the top, perpendicular to the sliced stem face without cutting through the root end. Then slice into the stem face several times with the blade parallel to the board to complete a hatch pattern. Slice again from the top perpendicular to the previous slice to dice finely.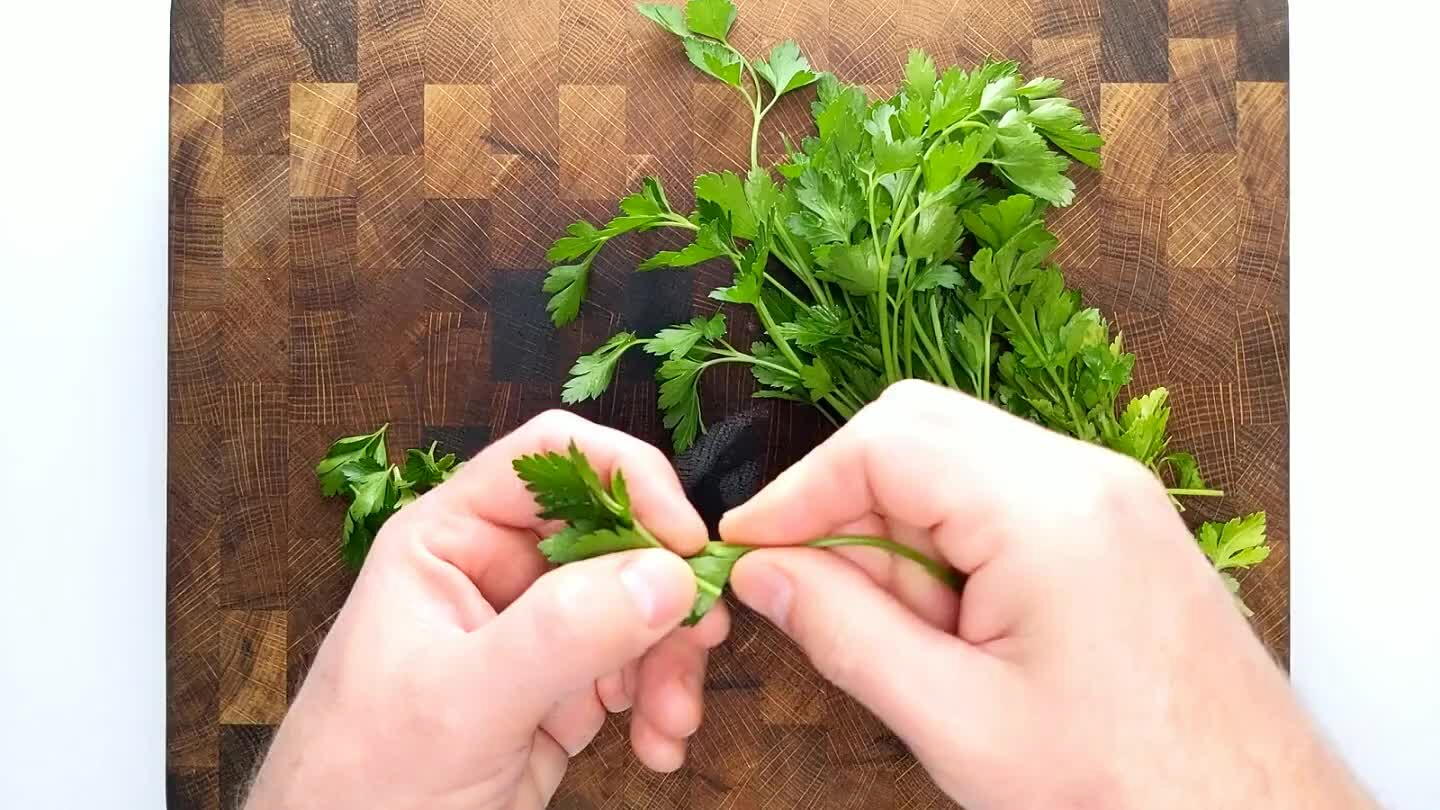 Wash the parsley and pick the leaves. Discard the stem.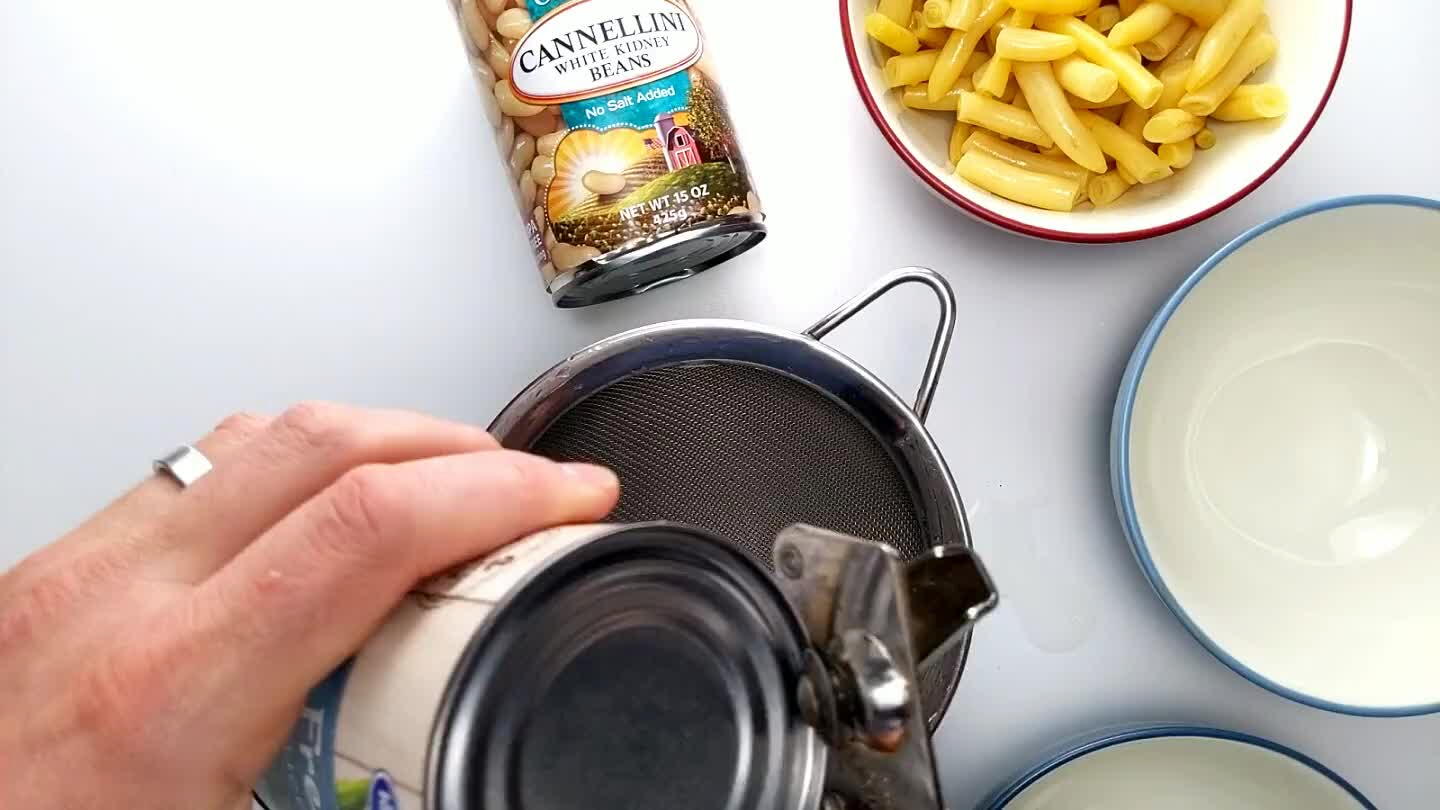 Strain all of the canned beans and discard the packing liquid.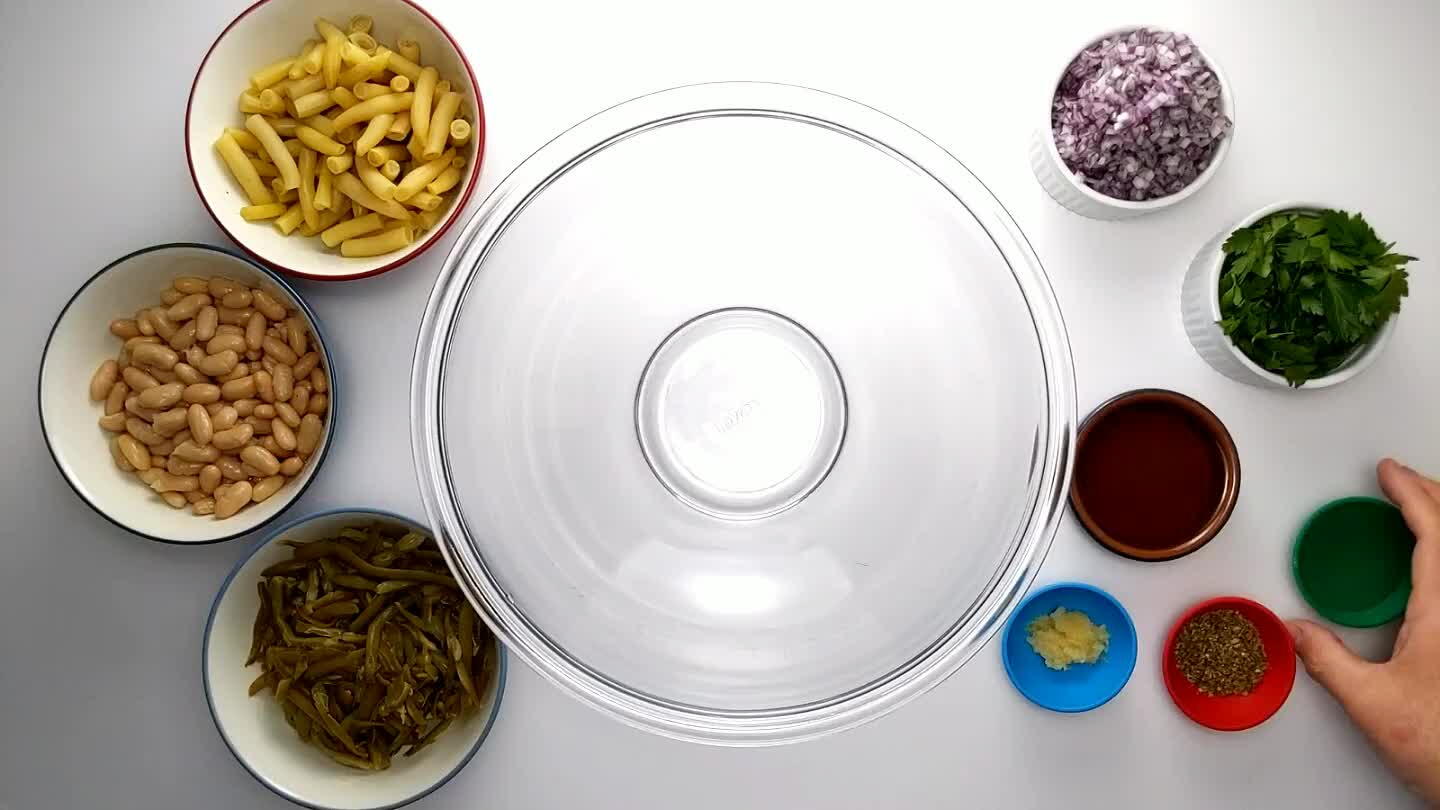 Pour the vinegar into a large mixing bowl. Just about any acid works well in this recipe. Feel free to substitute lemon or lime juice or a different type of vinegar.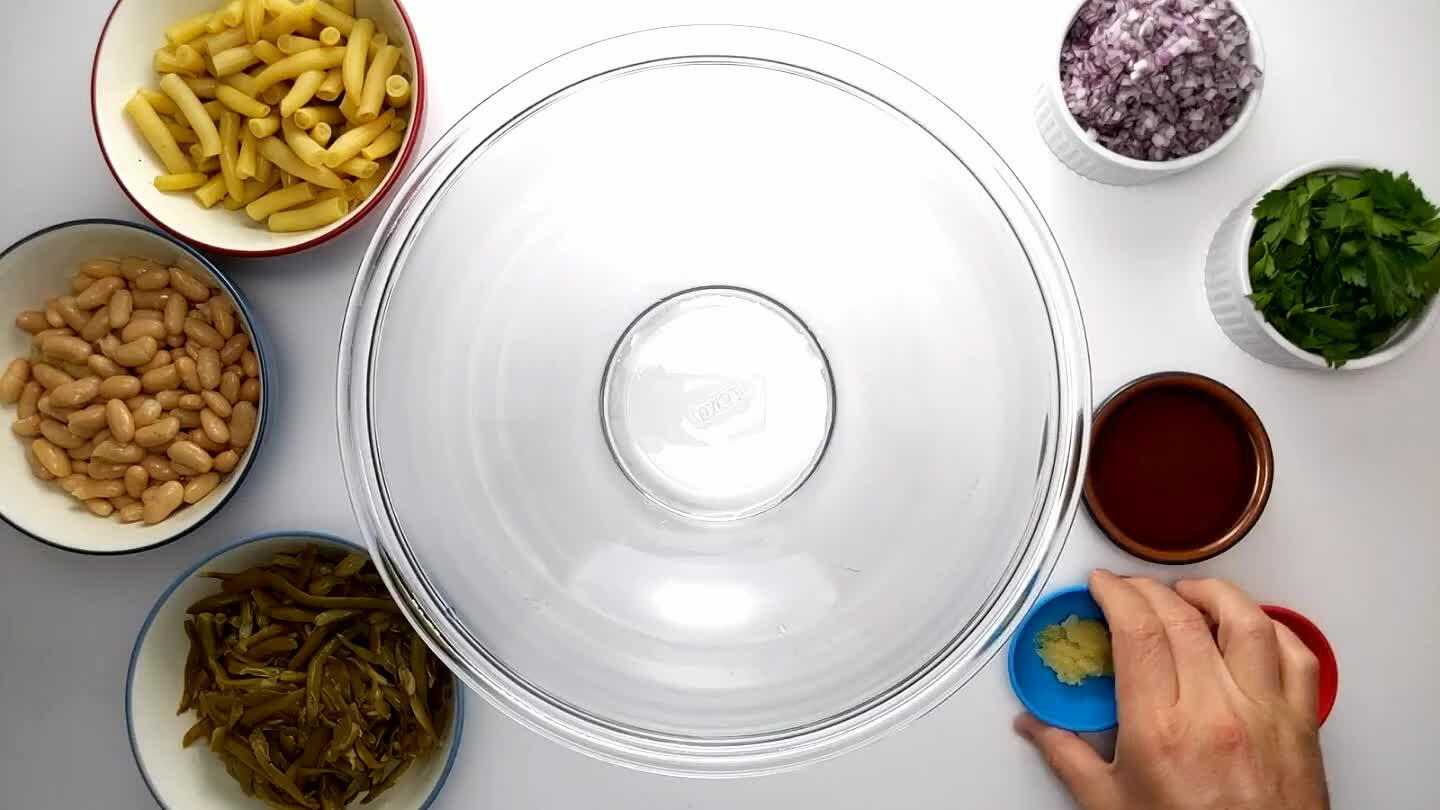 Add the crushed garlic. I like to add the more pungent ingredients to the vinegar to give them a chance to pickle and react with the vinegar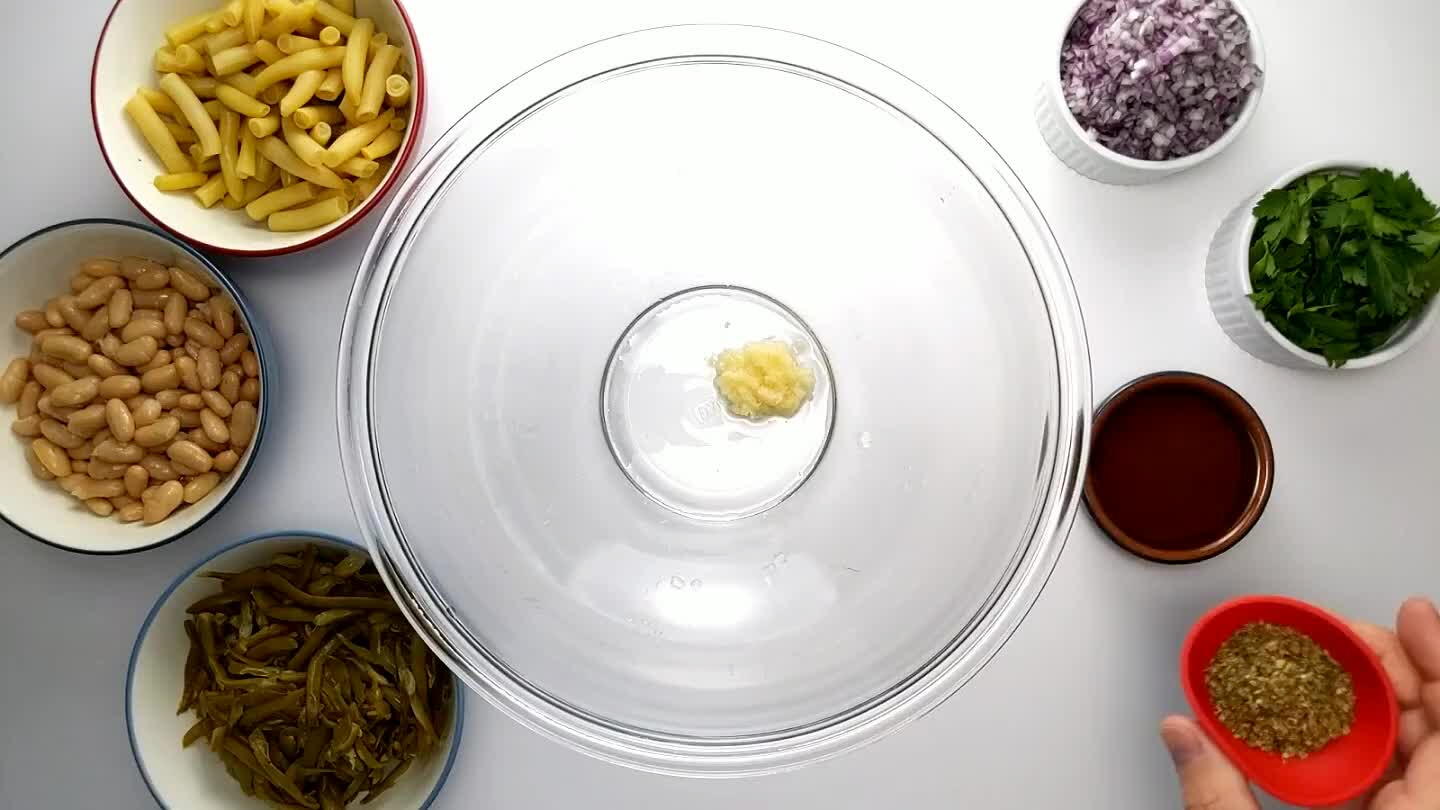 Add the dried oregano.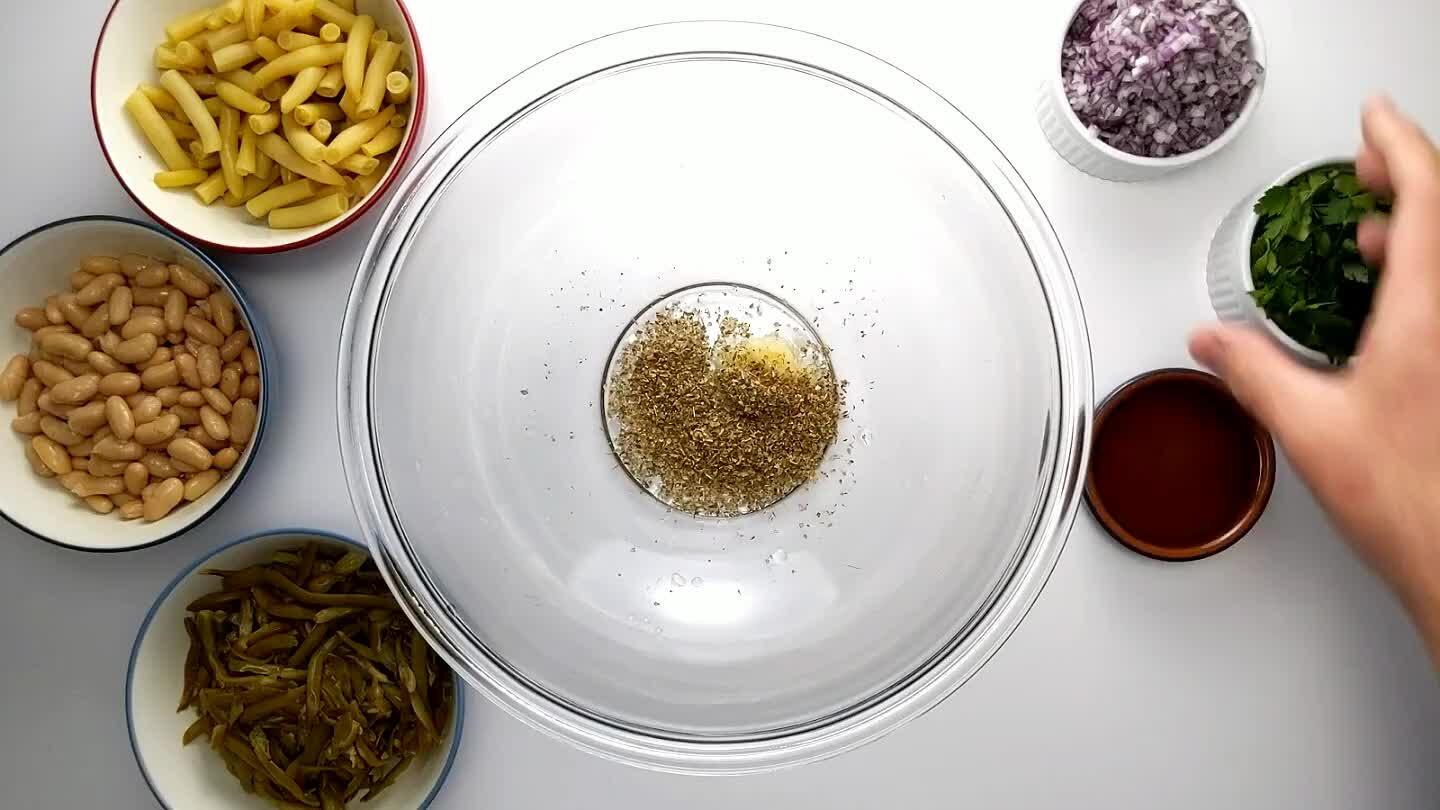 Add the finely diced red onion.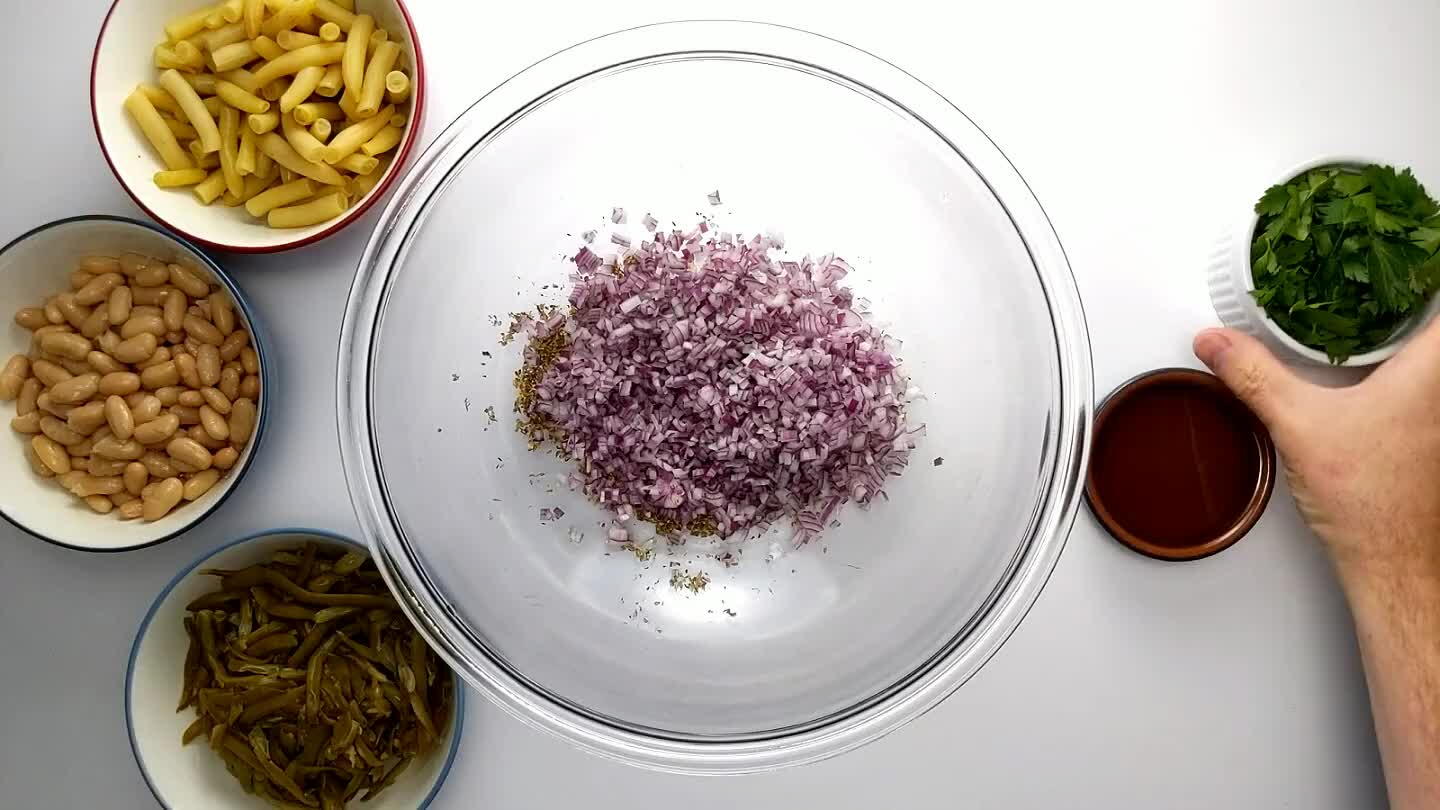 Add the Italian parsley.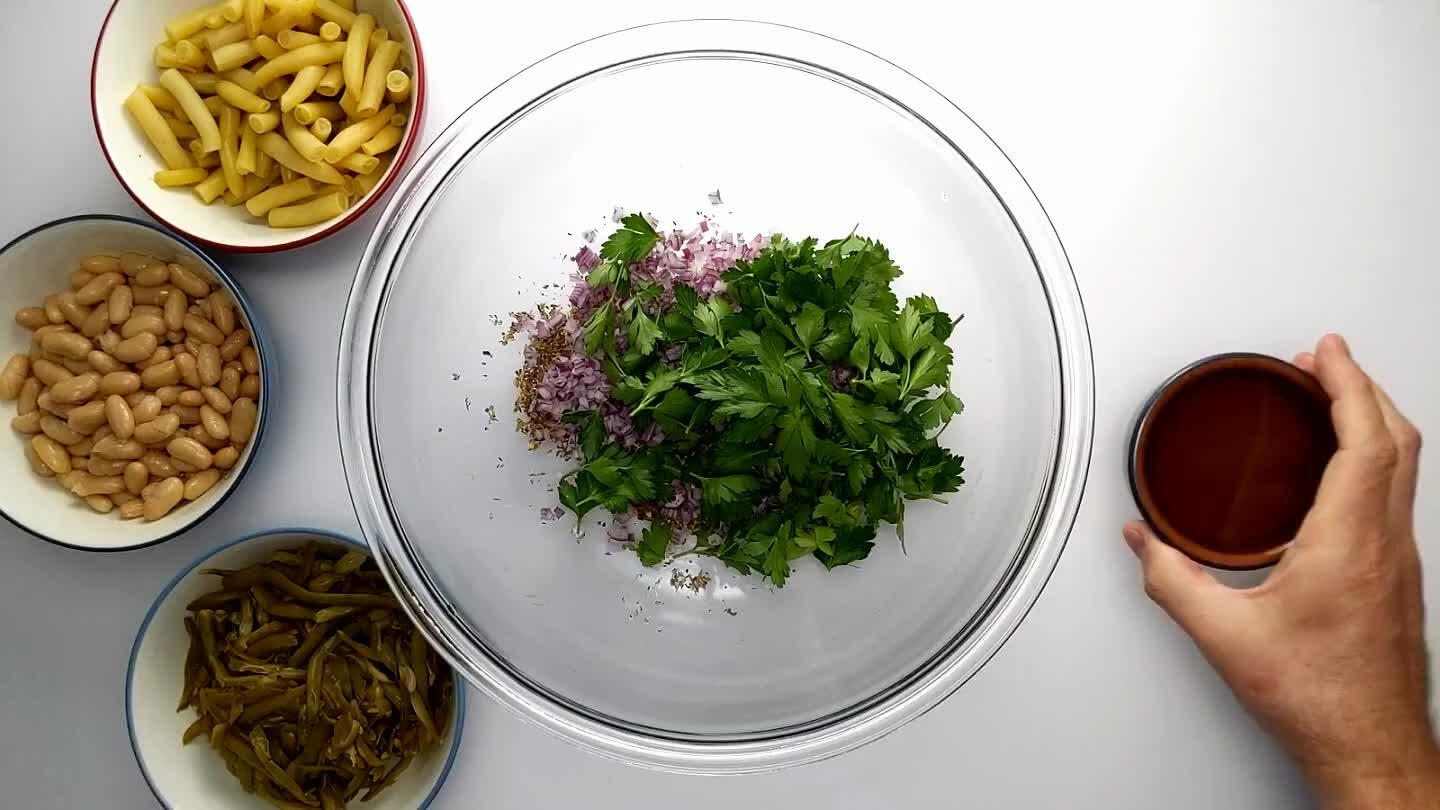 Add the olive oil and stir.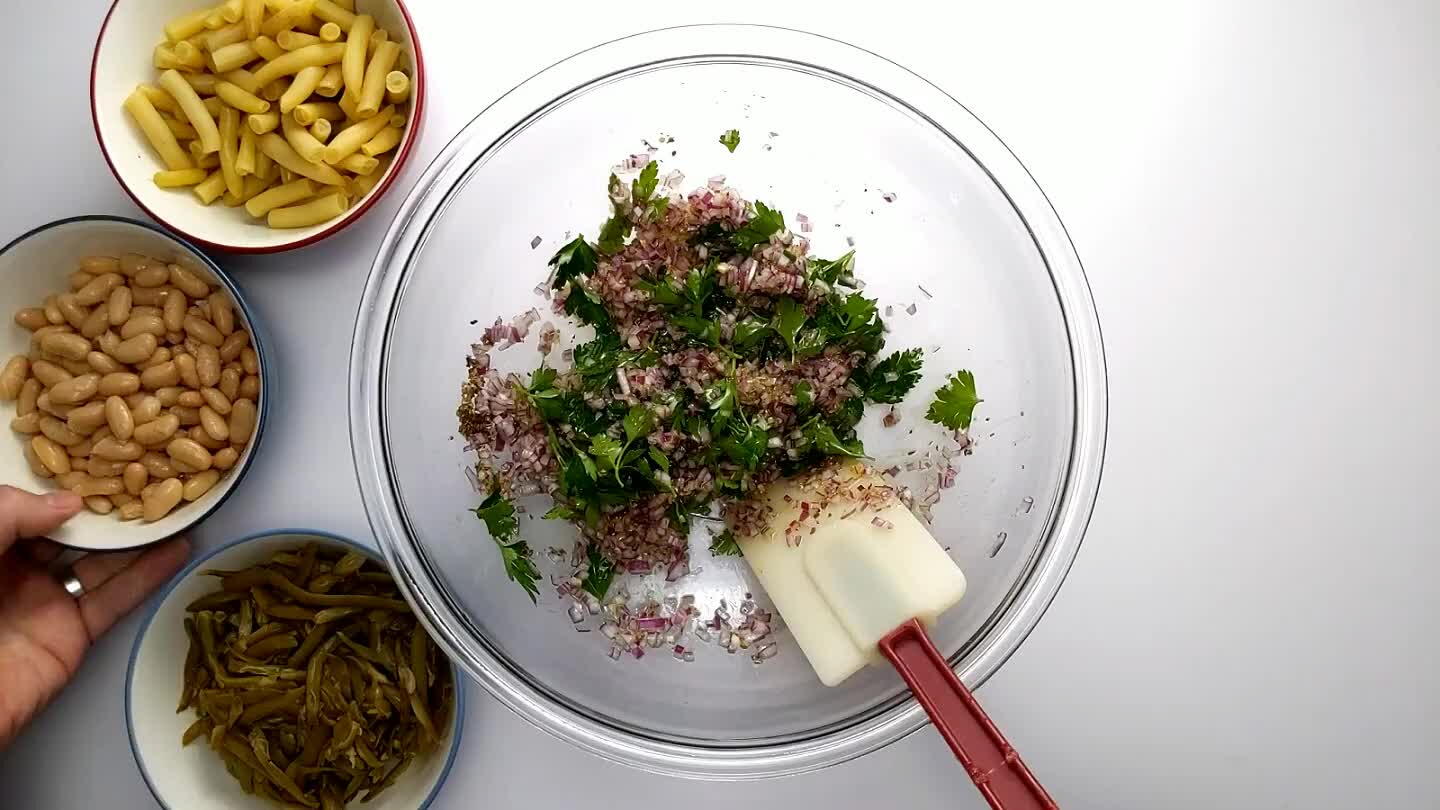 Add all three of the bean varieties and mix gently.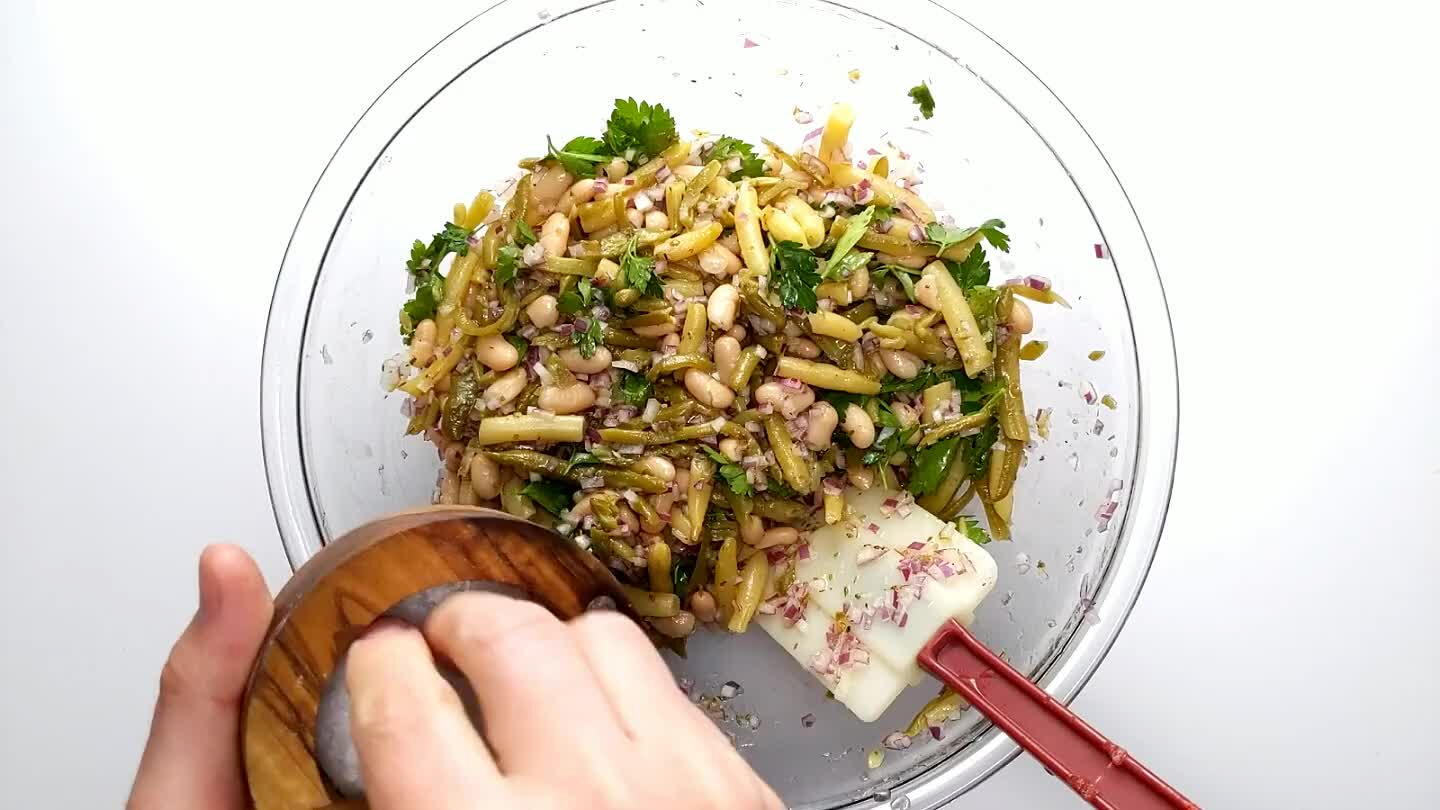 Season as needed with salt and black pepper.