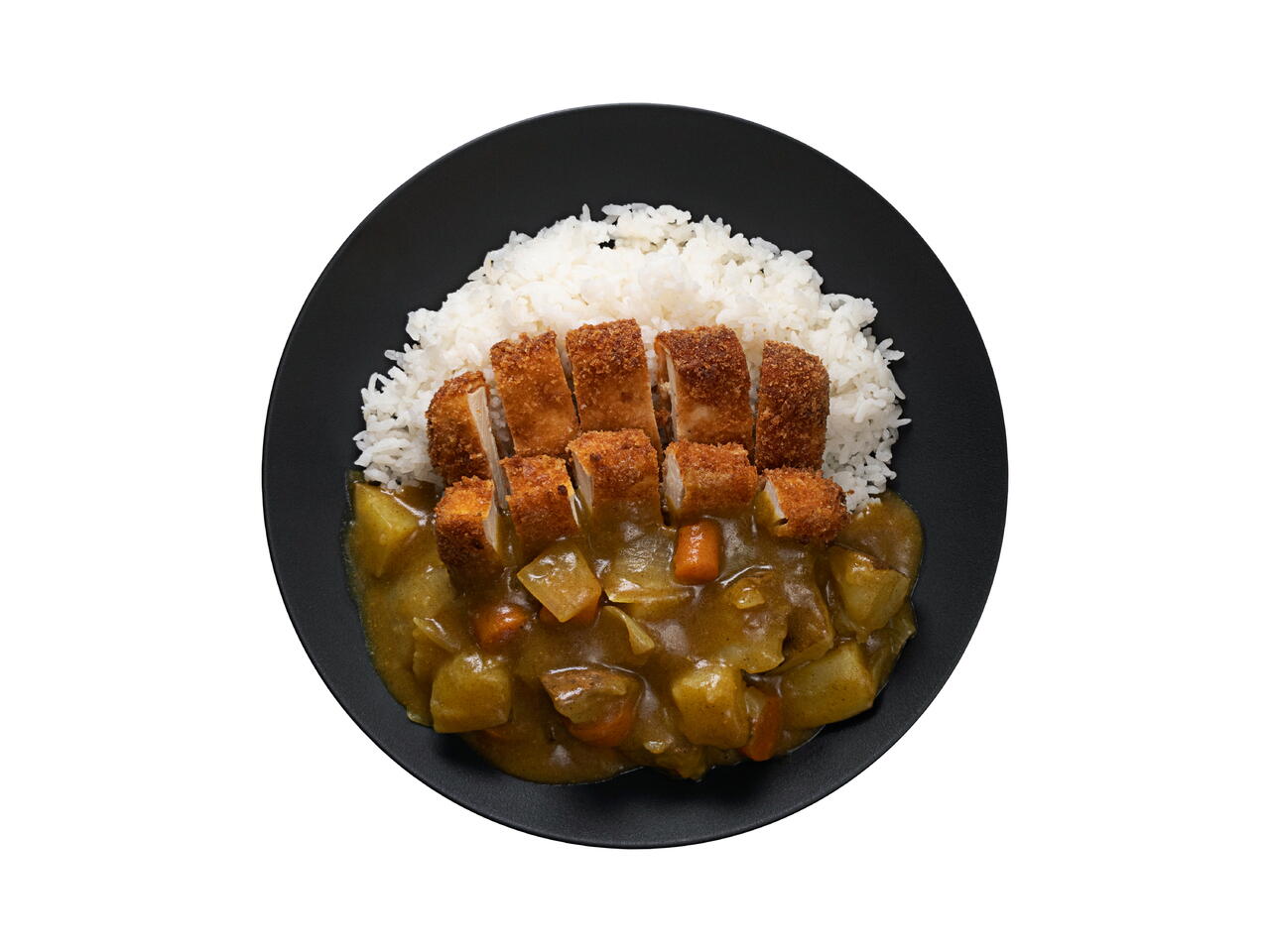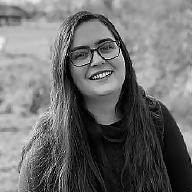 Recipe video made by Michelle
Published on 05/12/2020, viewed by 1231 , 1 Comments
4 portions
40m
This is the vegetarian version of Katsu curry. This tofu is seasoned, breaded and fried, and is served alongside tangy and sweet Katsu sauce.
What you will need
CURRY
1 Russet Potato or Regular Potato
1 Onion
4 Carrots
1 Tbsp Vegetable Oil
3.5 cups Water
4 cubes (4.2 oz) S&B Golden Curry Sauce Mix
TOFU
15 oz block firm tofu
1/2 cup Flour
pinch Salt
pinch Black Pepper
2 tsp Mustard Powder
⅛ tsp Cayenne
1 tsp Smoked Paprika
1 tsp Onion Powder
2 Eggs
1 cup Panko Bread Crumbs
1 1/2 cups Oil for frying
1 lb Microwavable Rice
(Nutritional facts 234 calories, 14.32 g fat, 22.29 g carbohydrates, 4.23 g protein, 31 mg cholesterol, 177 mg sodium)
How to cook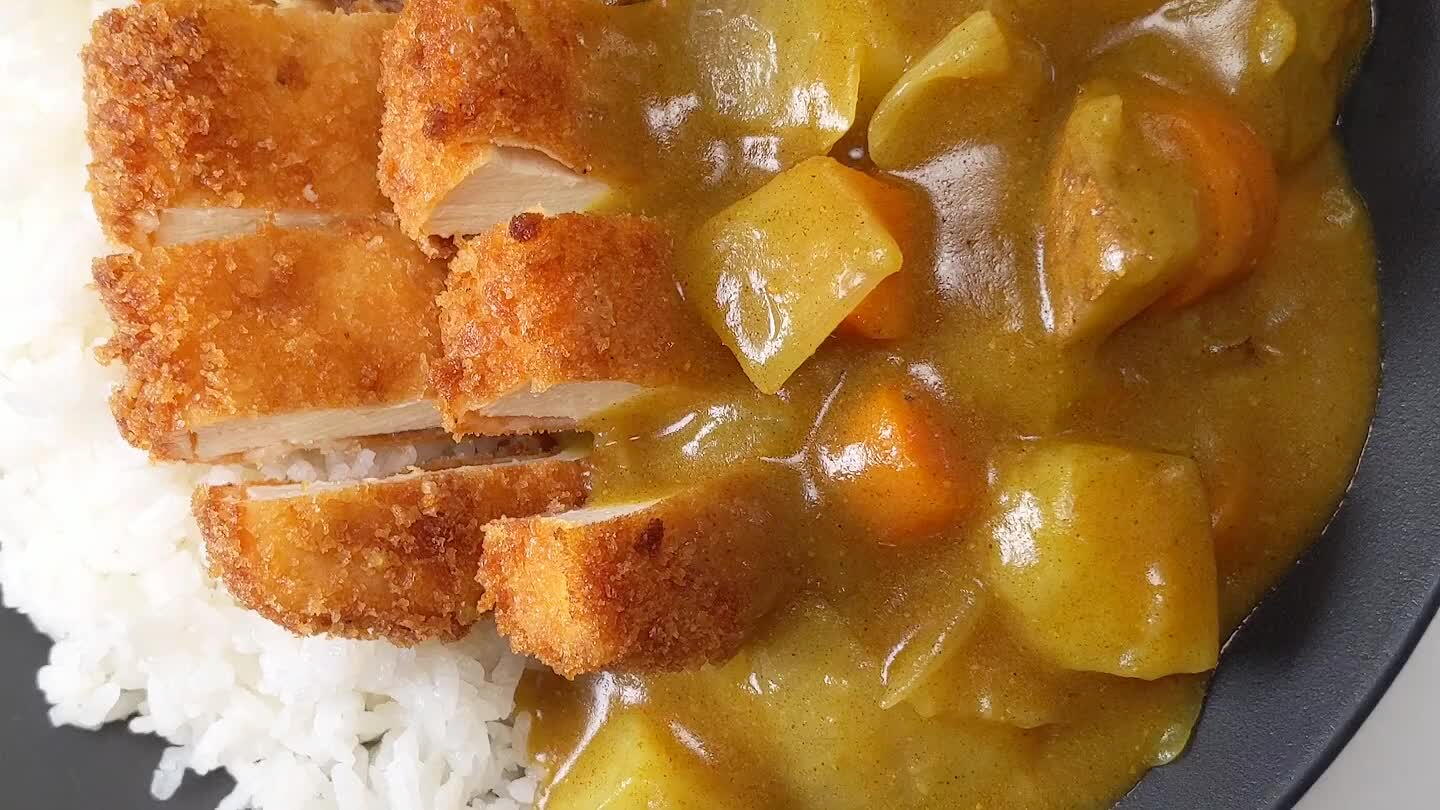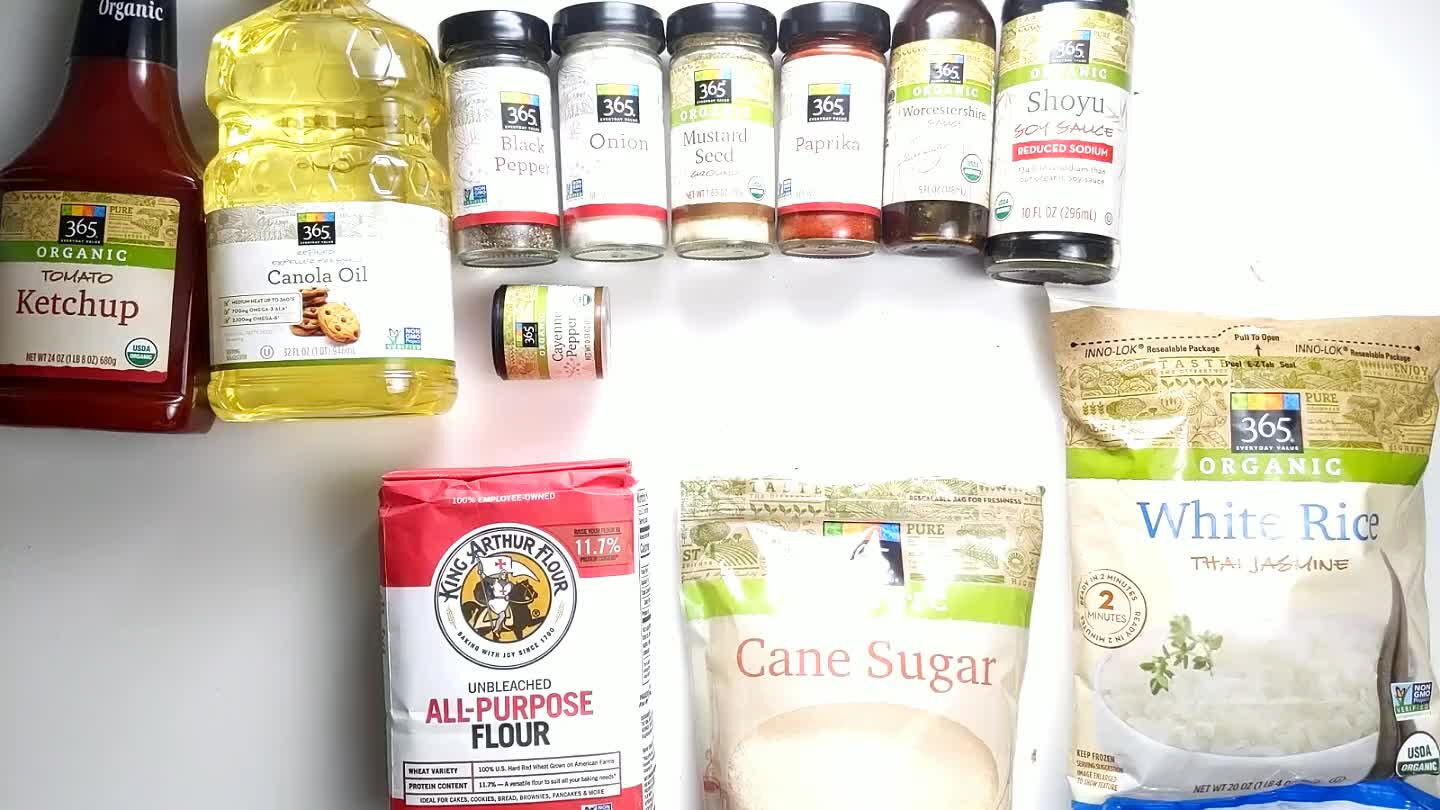 Gather all ingredients.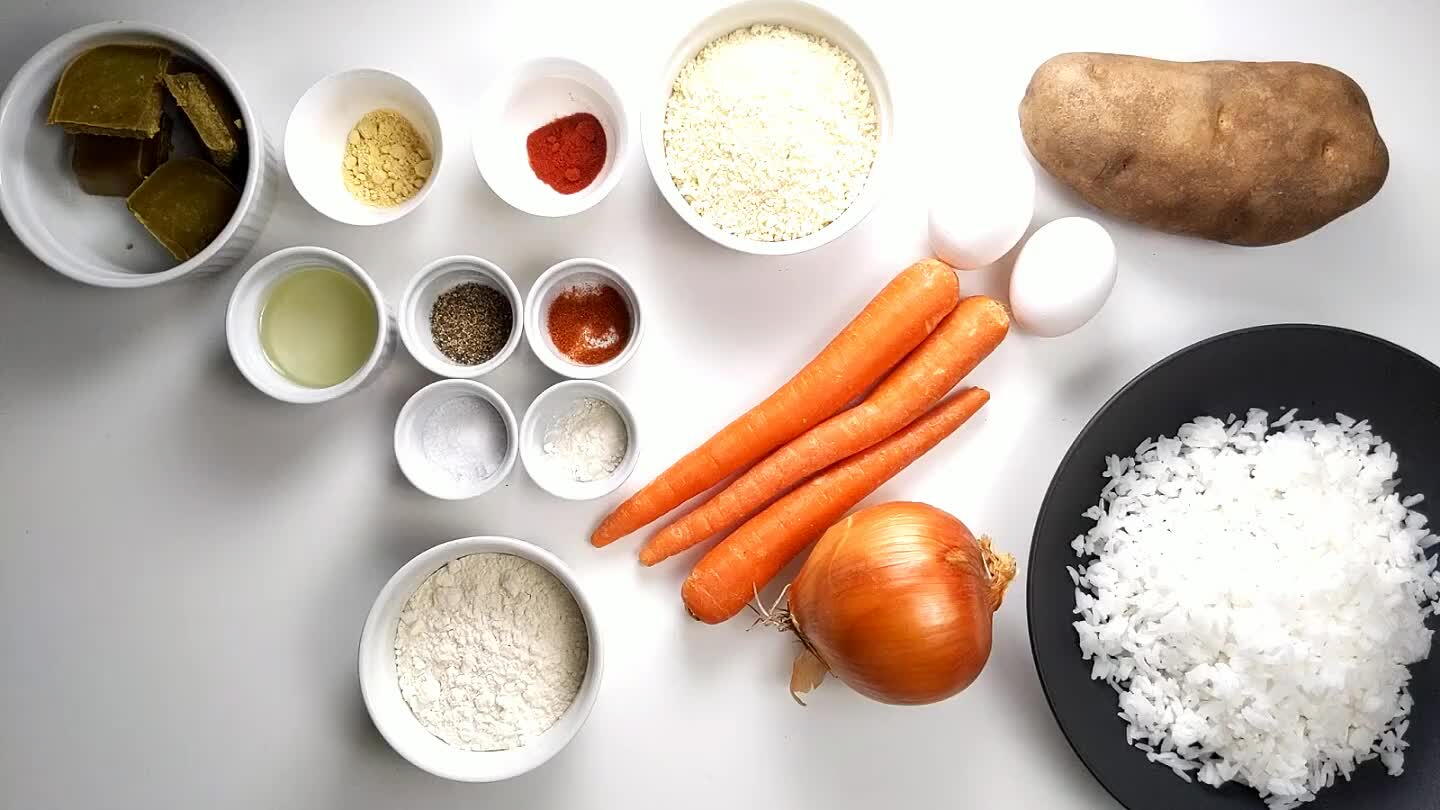 Portion all ingredients.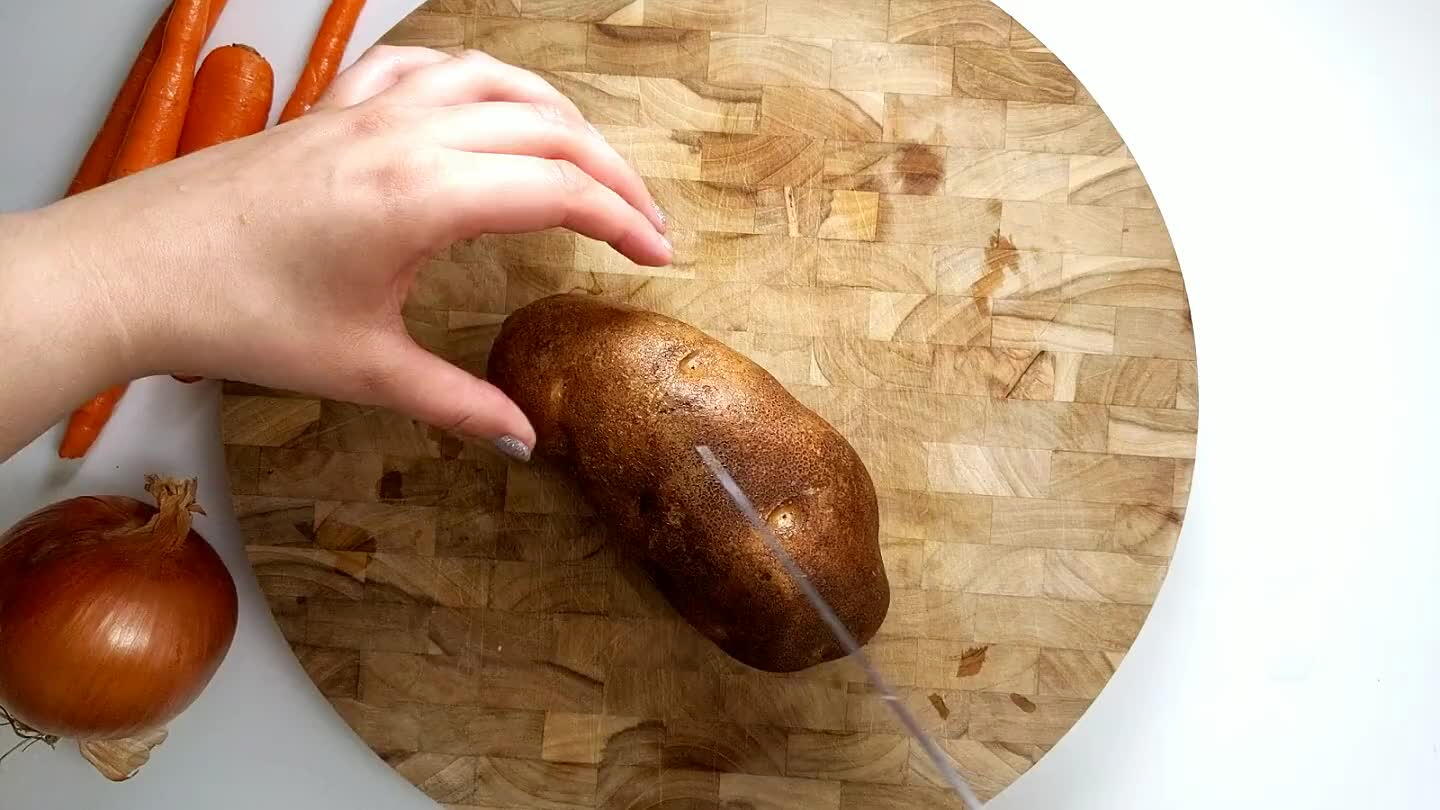 Wash and cut the potatoes into 1/2 - 1 inch cubes.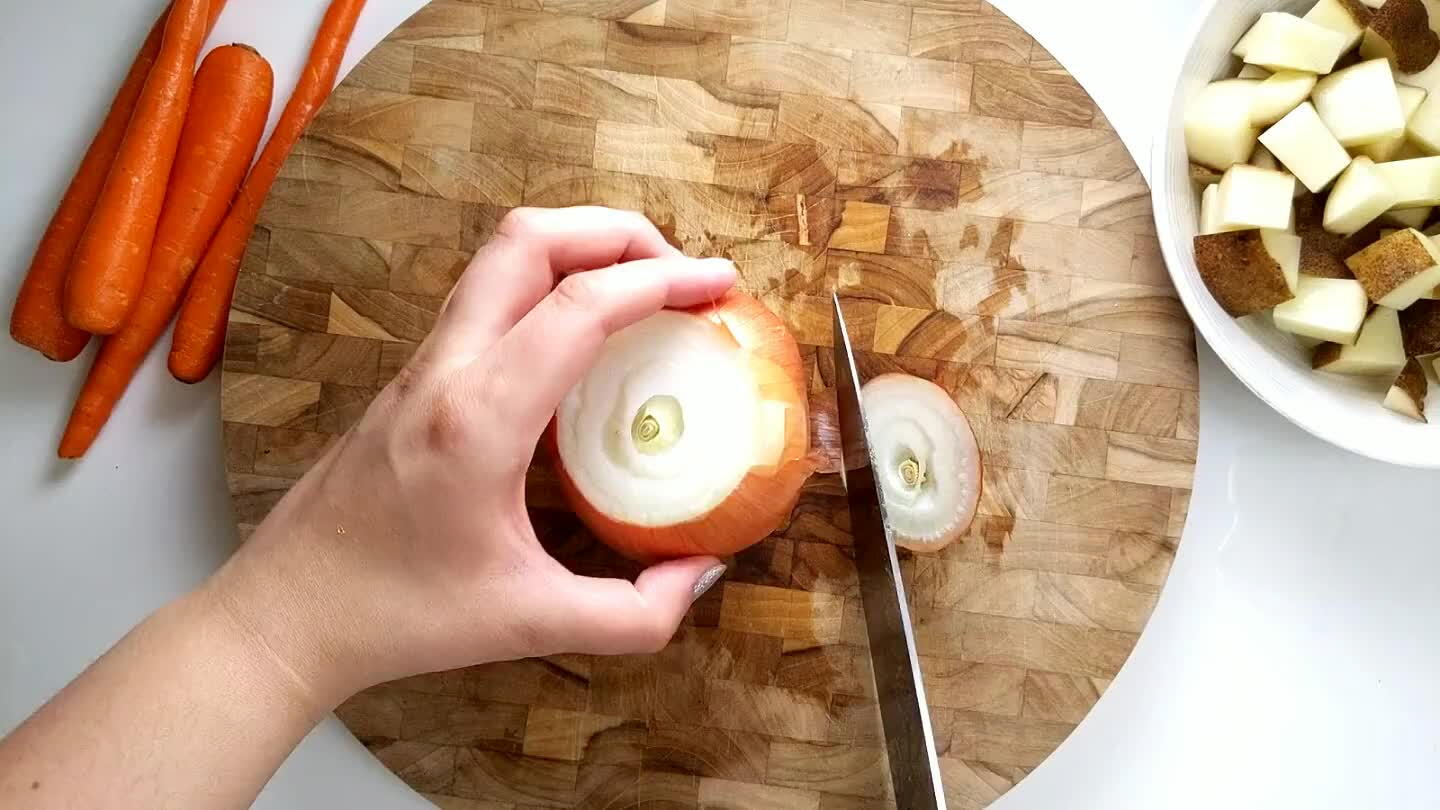 Cut off the root and stem side of the onion, cut in half, and remove the papery skin. Cut into thirds across the grain and then turn to chop into 1/2 - 1 inch chunks.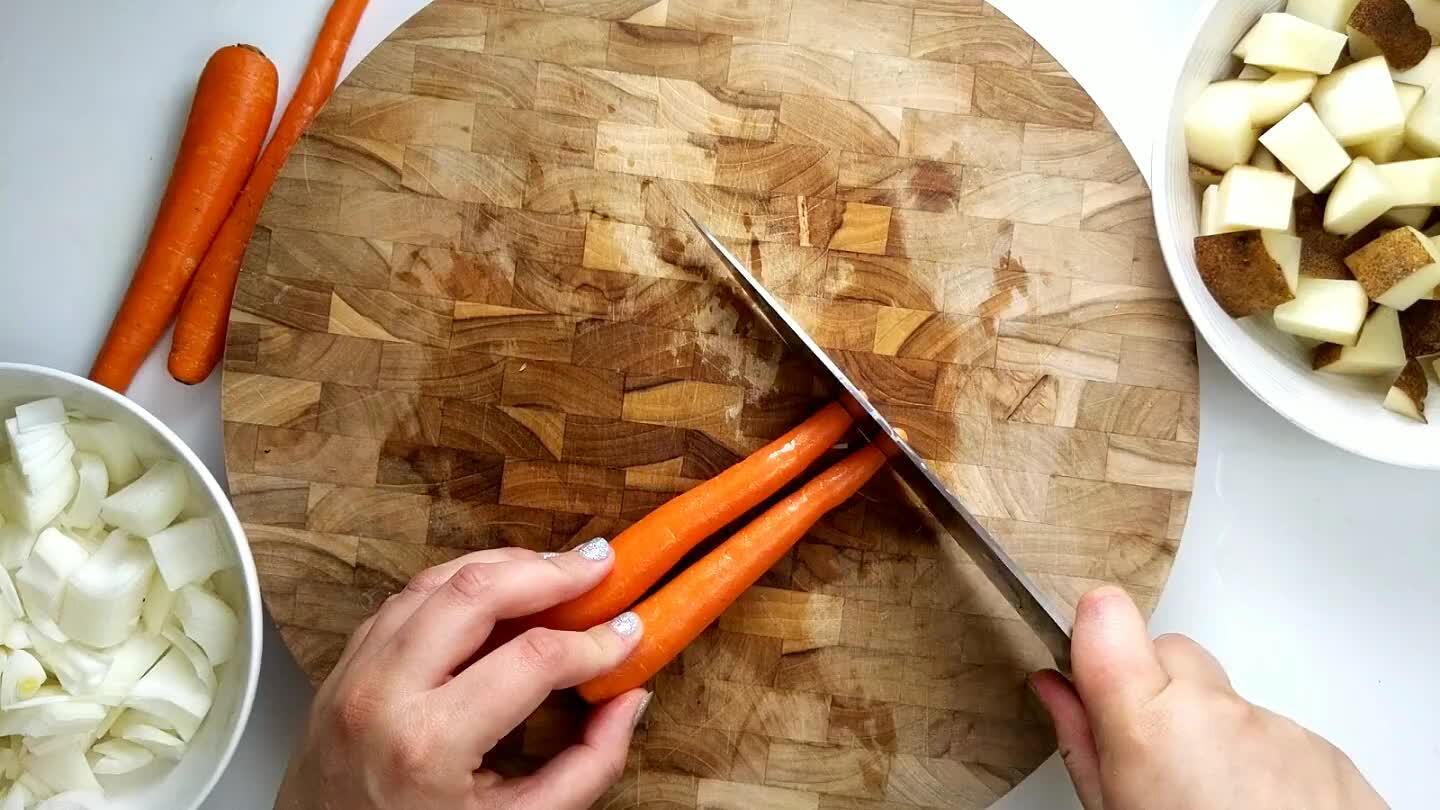 Cut the ends off of the carrots and chop into 1/4 - 1/2 inch circles.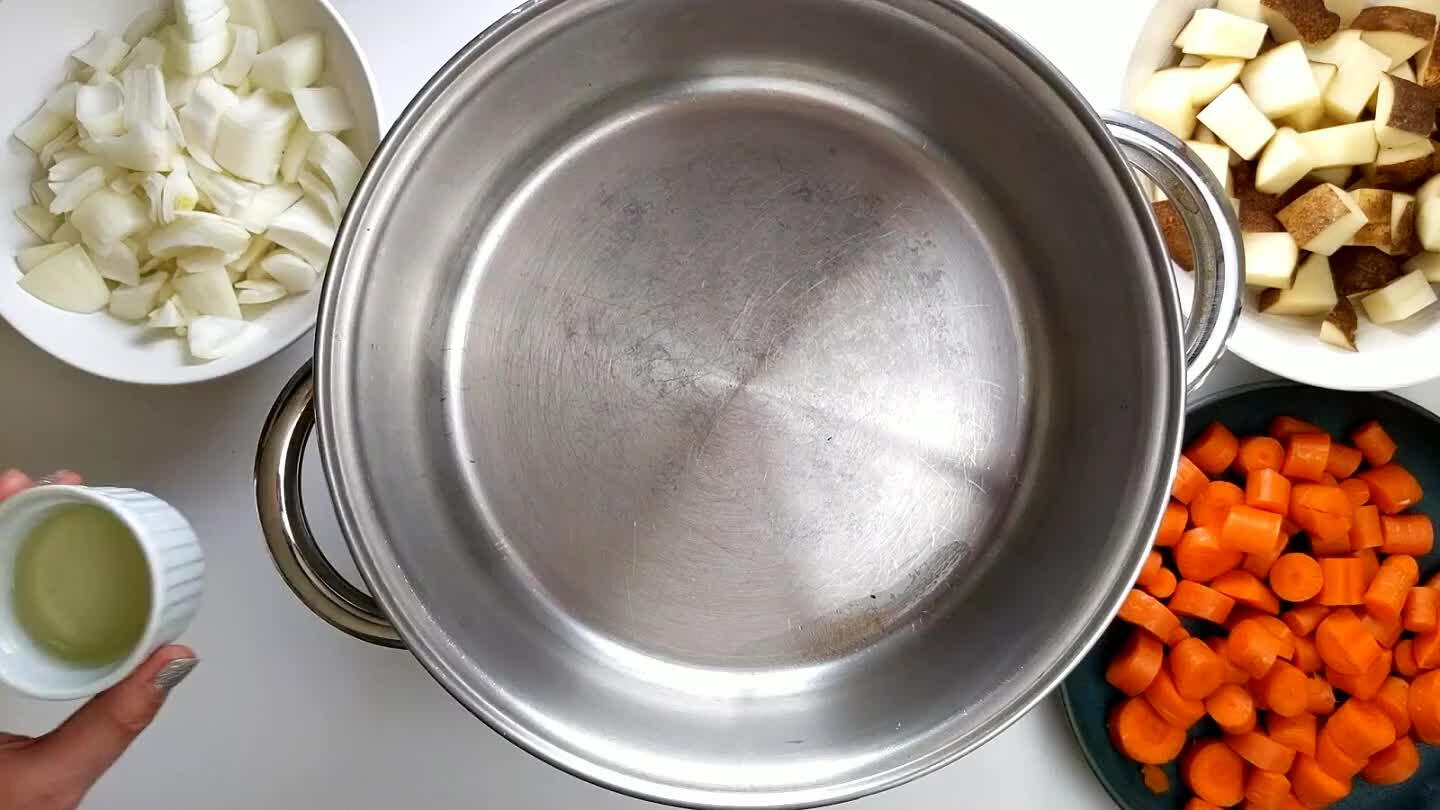 Heat the vegetable oil in a large pot over medium-high heat.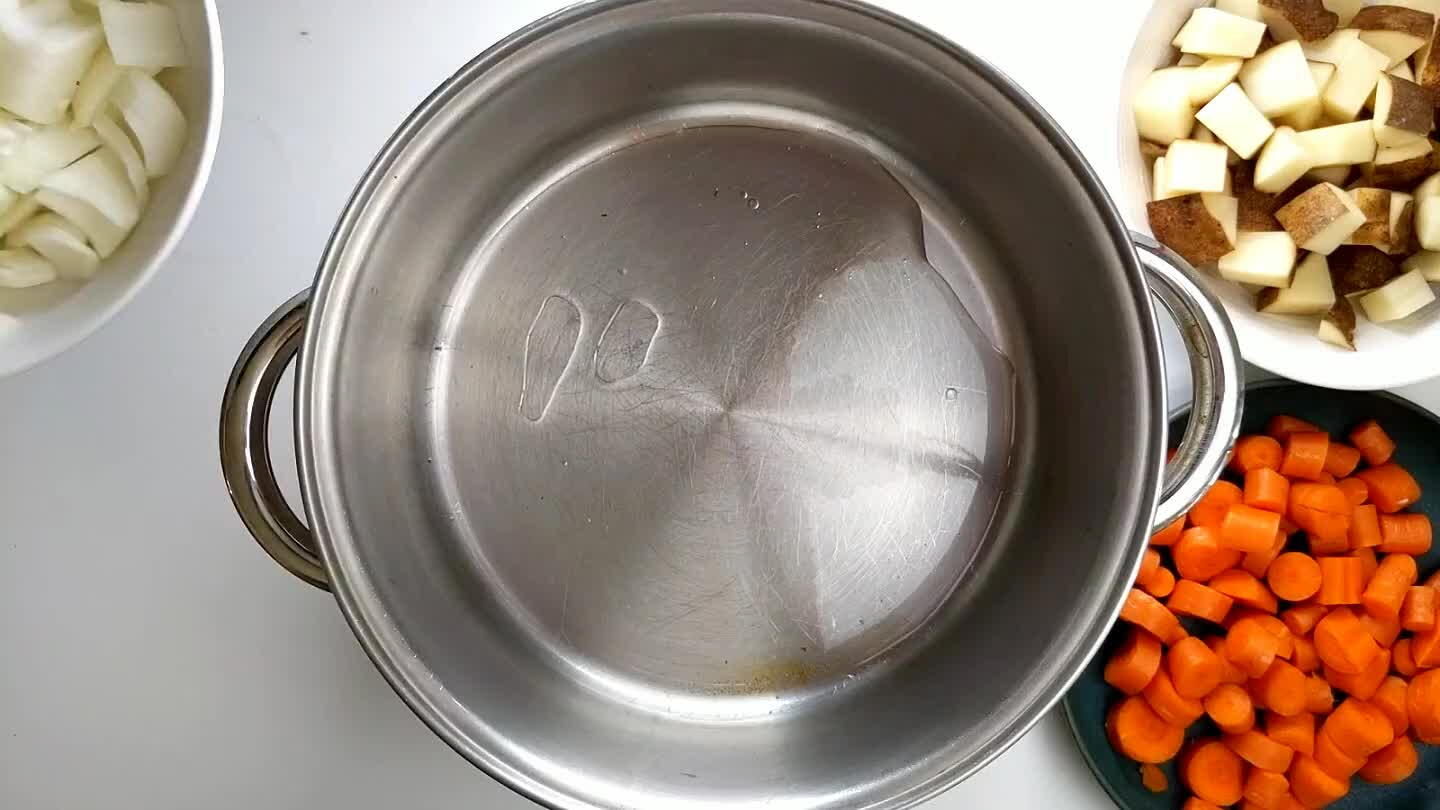 Add the onion, carrot, and potato to the pot and saute for a few minutes so that onions can caramelize a bit.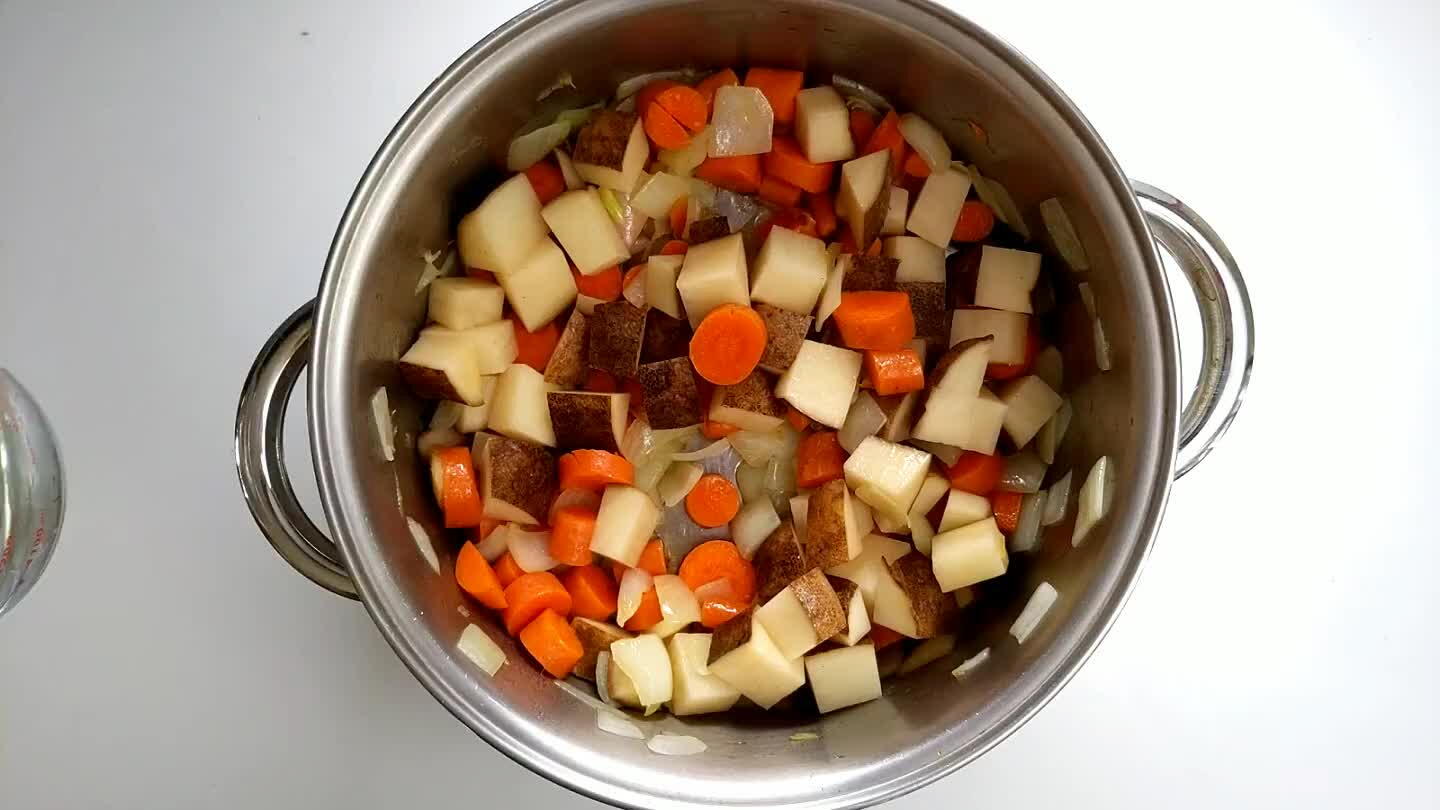 Pour the water into the pot over the veggies.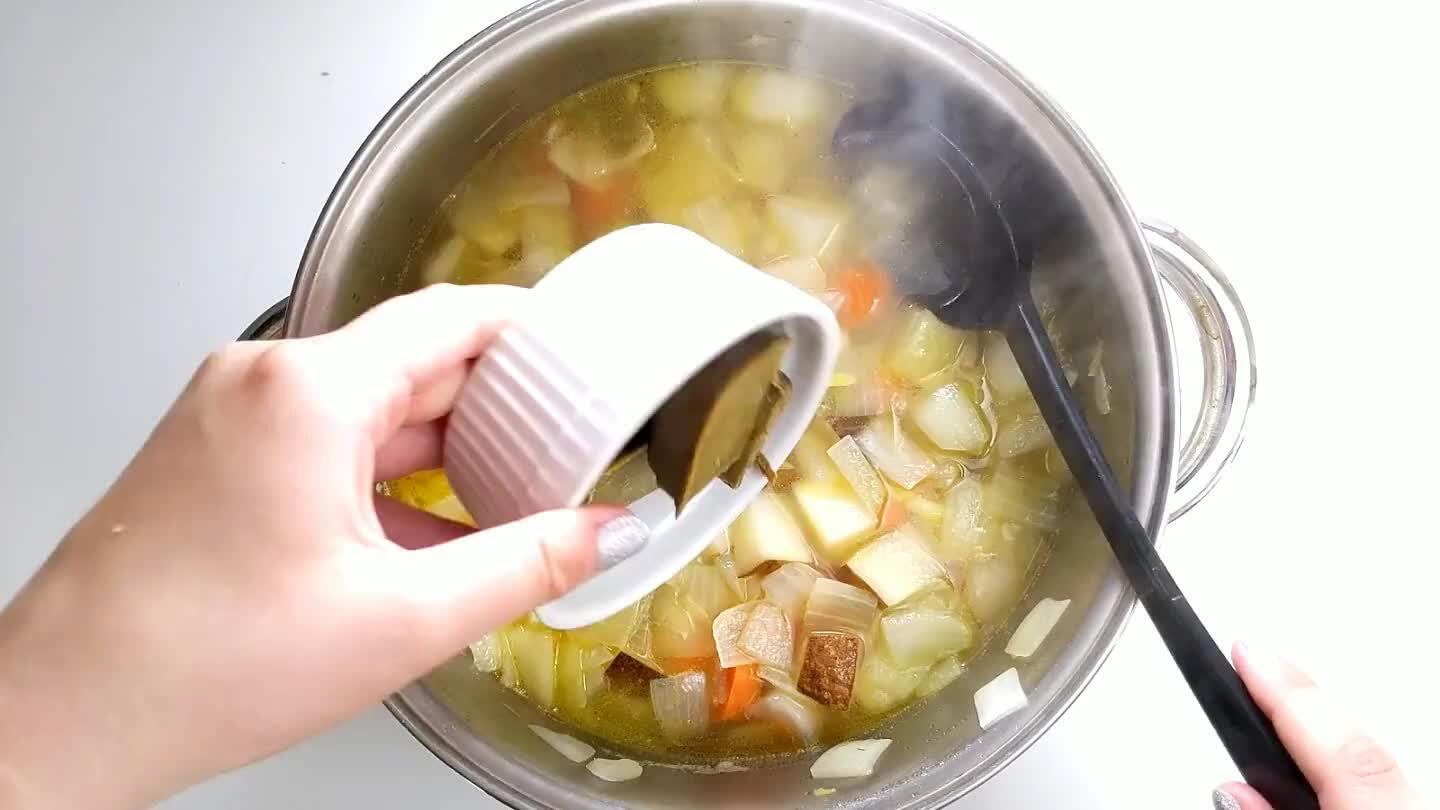 Once the water has heated to a simmer, add the cubes of curry paste and stir in until dissolved. Let cook on medium low heat while you prepare the tofu.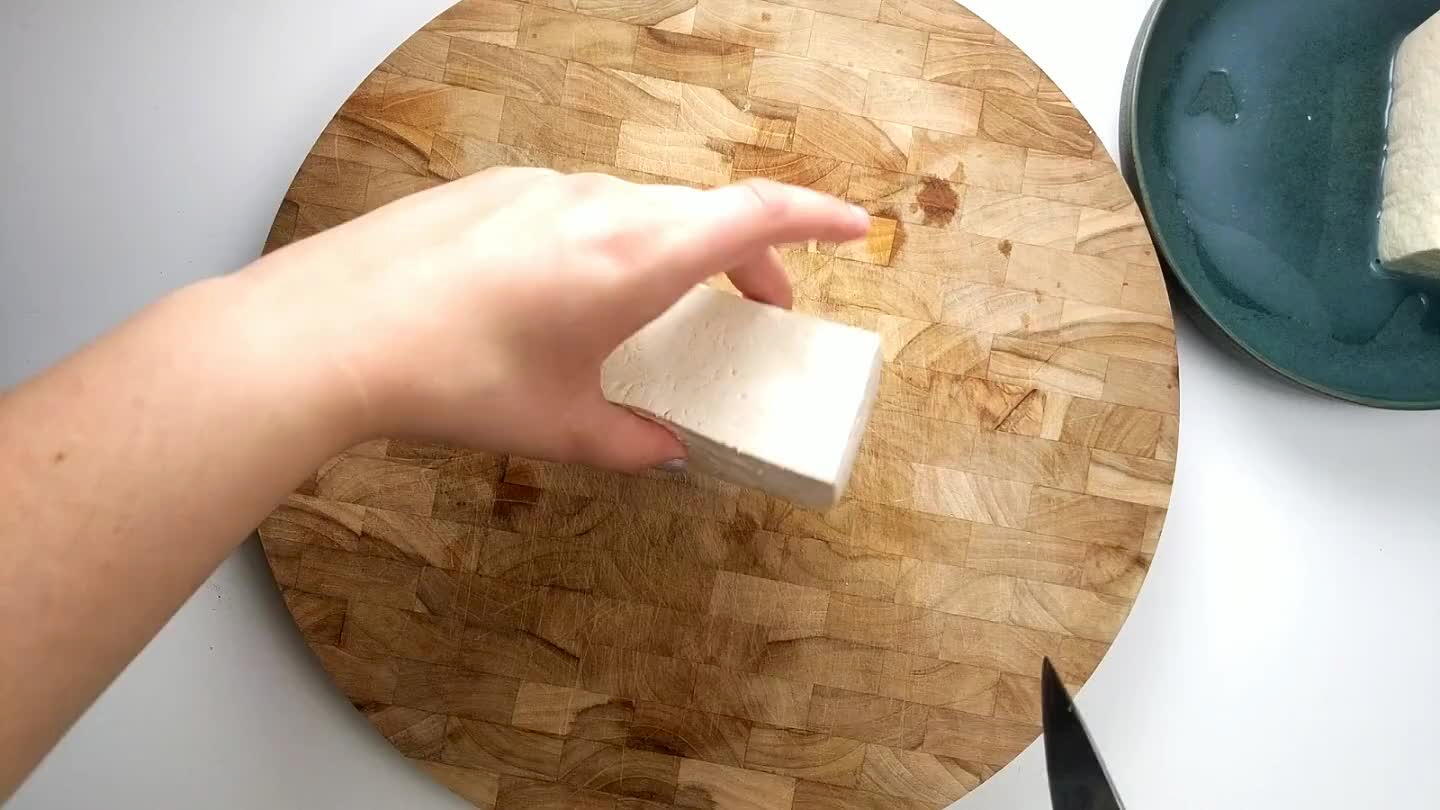 Slice the tofu into 1/2 inch slabs. Use paper towels to dry the tofu.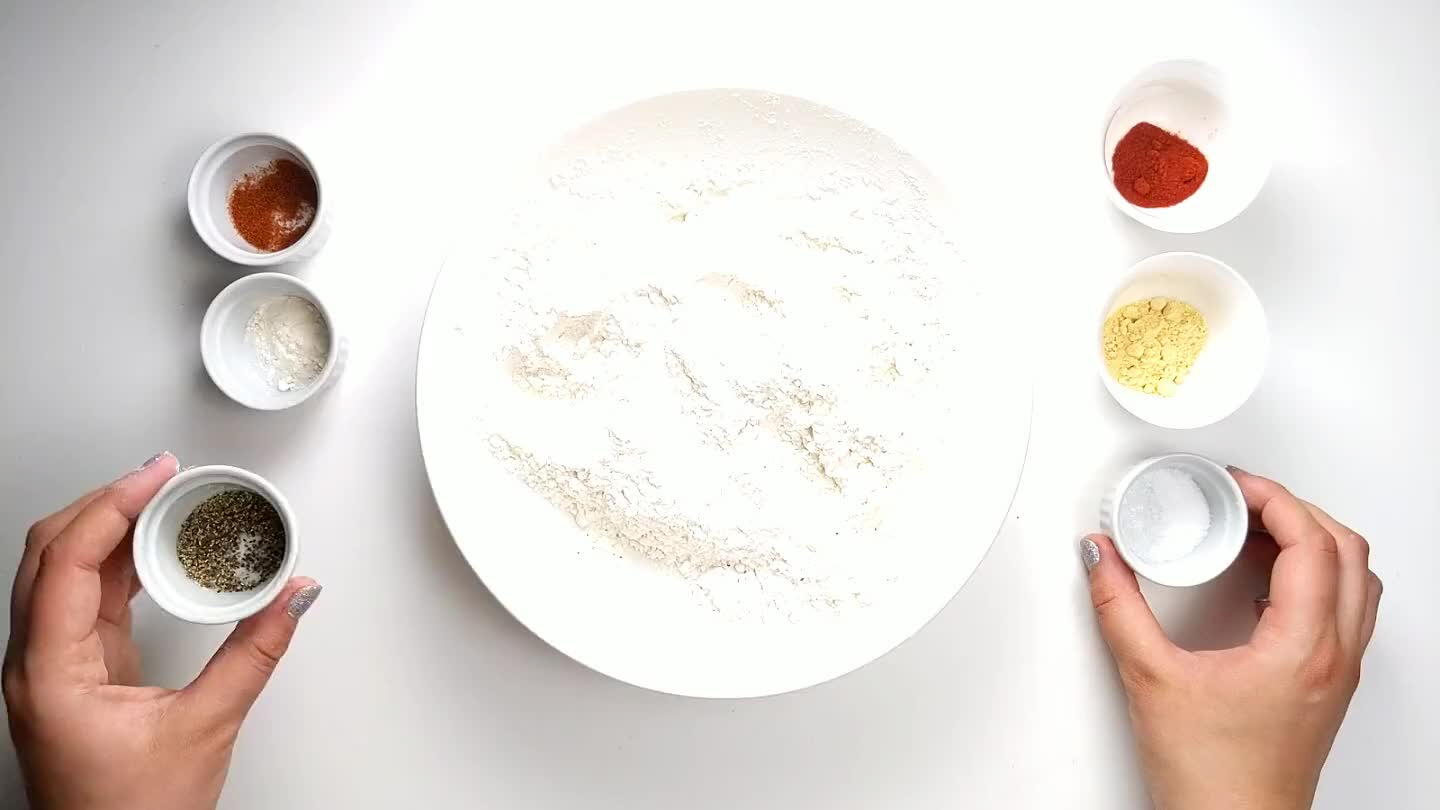 Season the flour with a generous pinch of salt and pepper, mustard powder, cayenne, and paprika.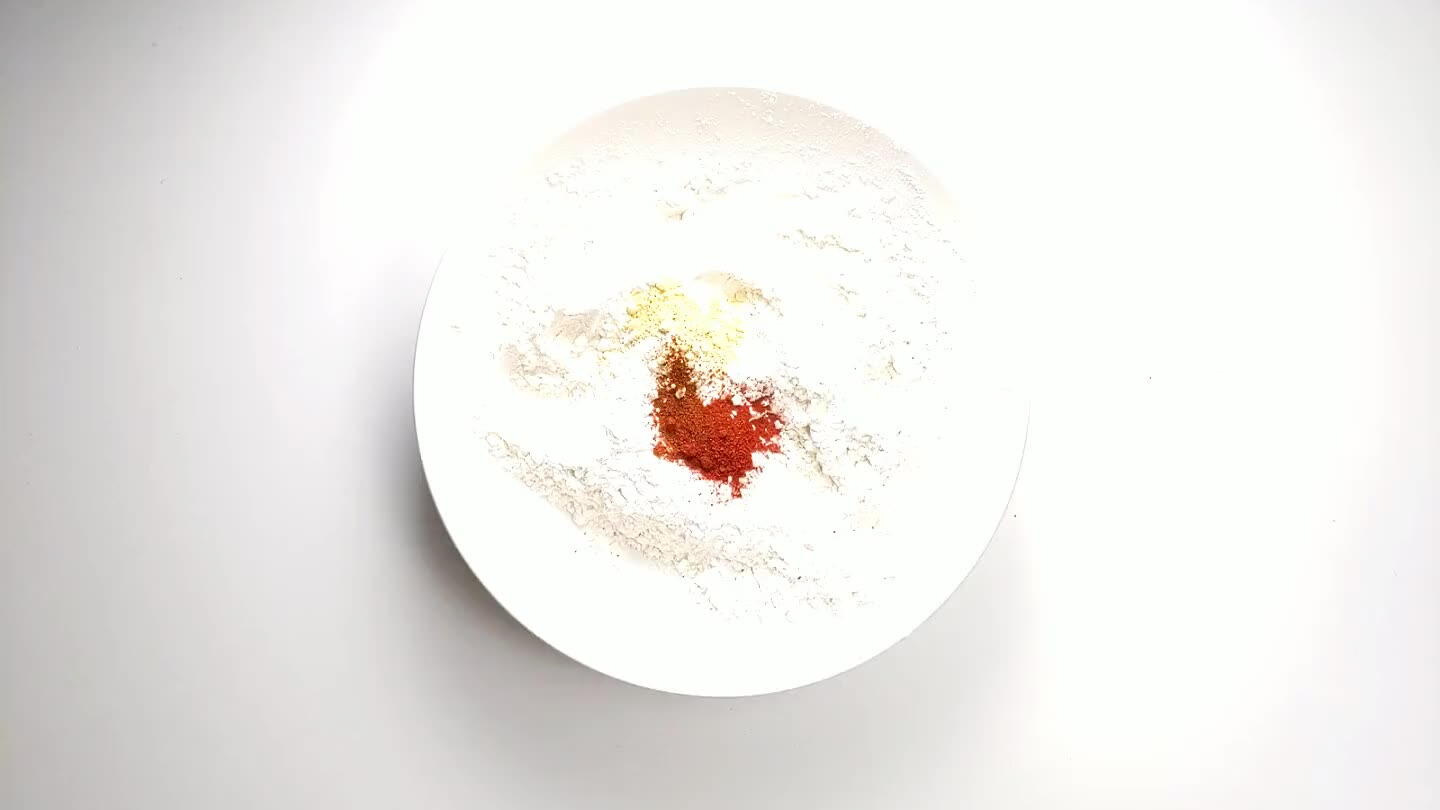 Mix the seasonings into the flour until fully incorporated.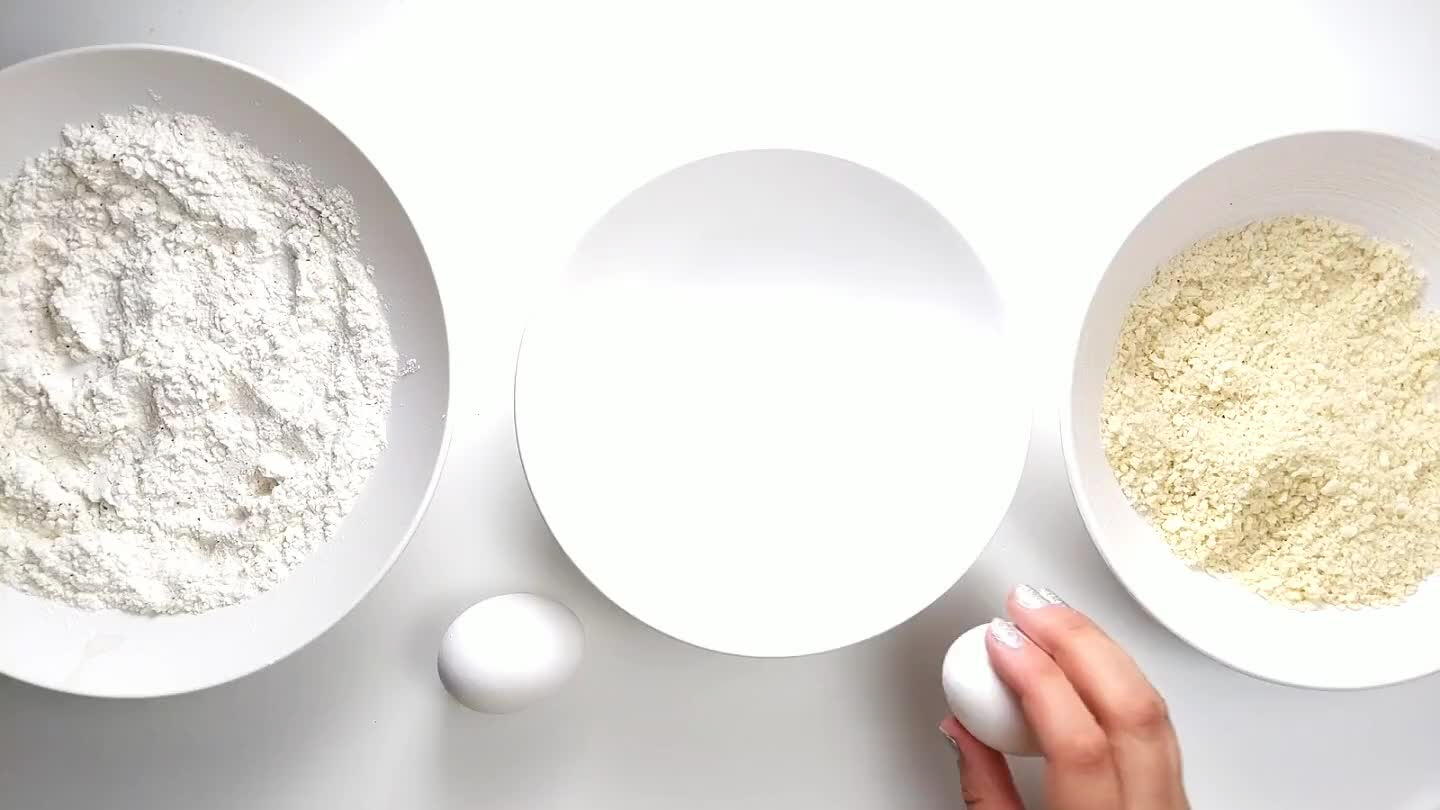 Crack the eggs into a flat bottomed bowl and whisk with a fork.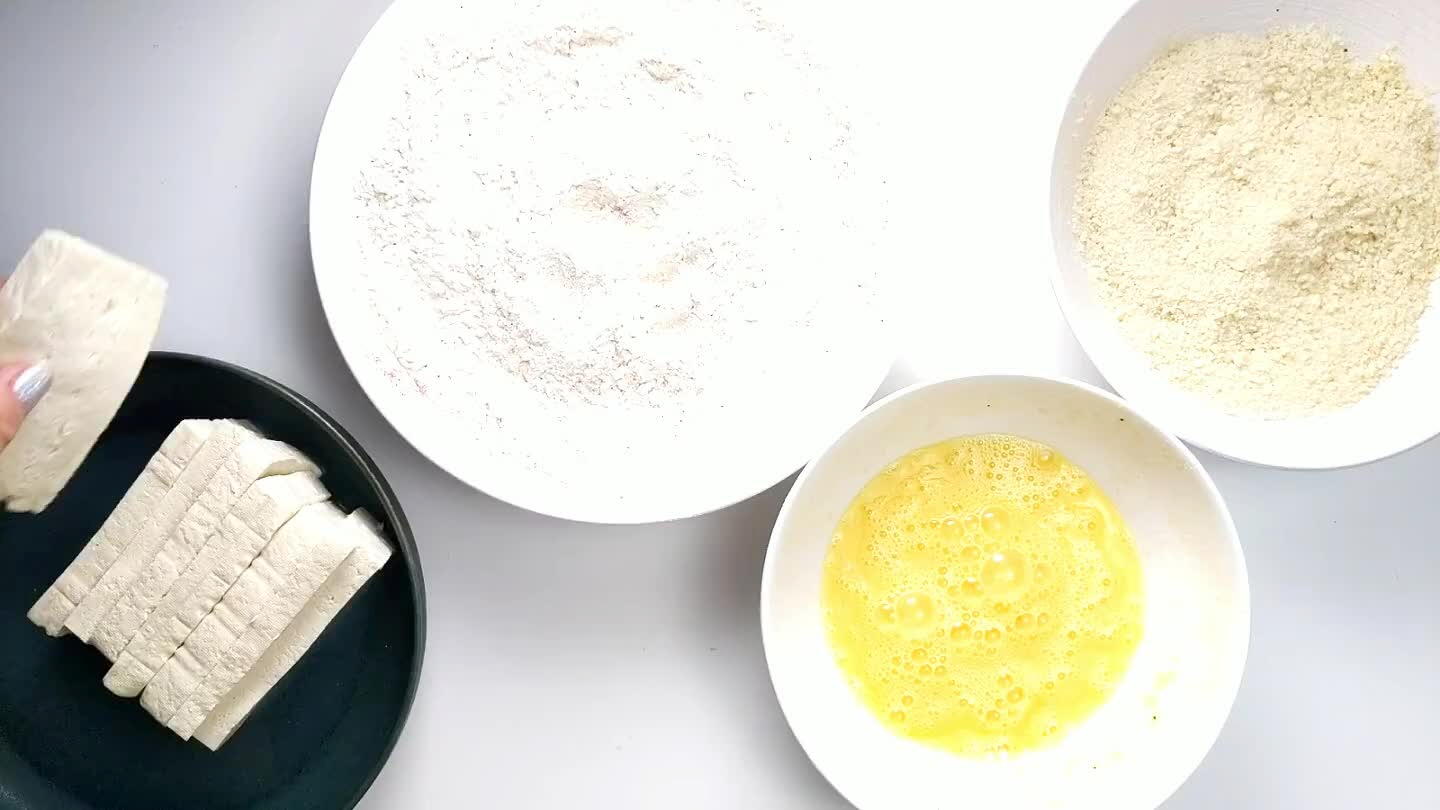 Dredge the tofu in the flour, then in the egg, and finally the panko bread crumbs. I recommend using one hand for the dry ingredients and one hand in the egg. Then you won't end up breading your fingers as well!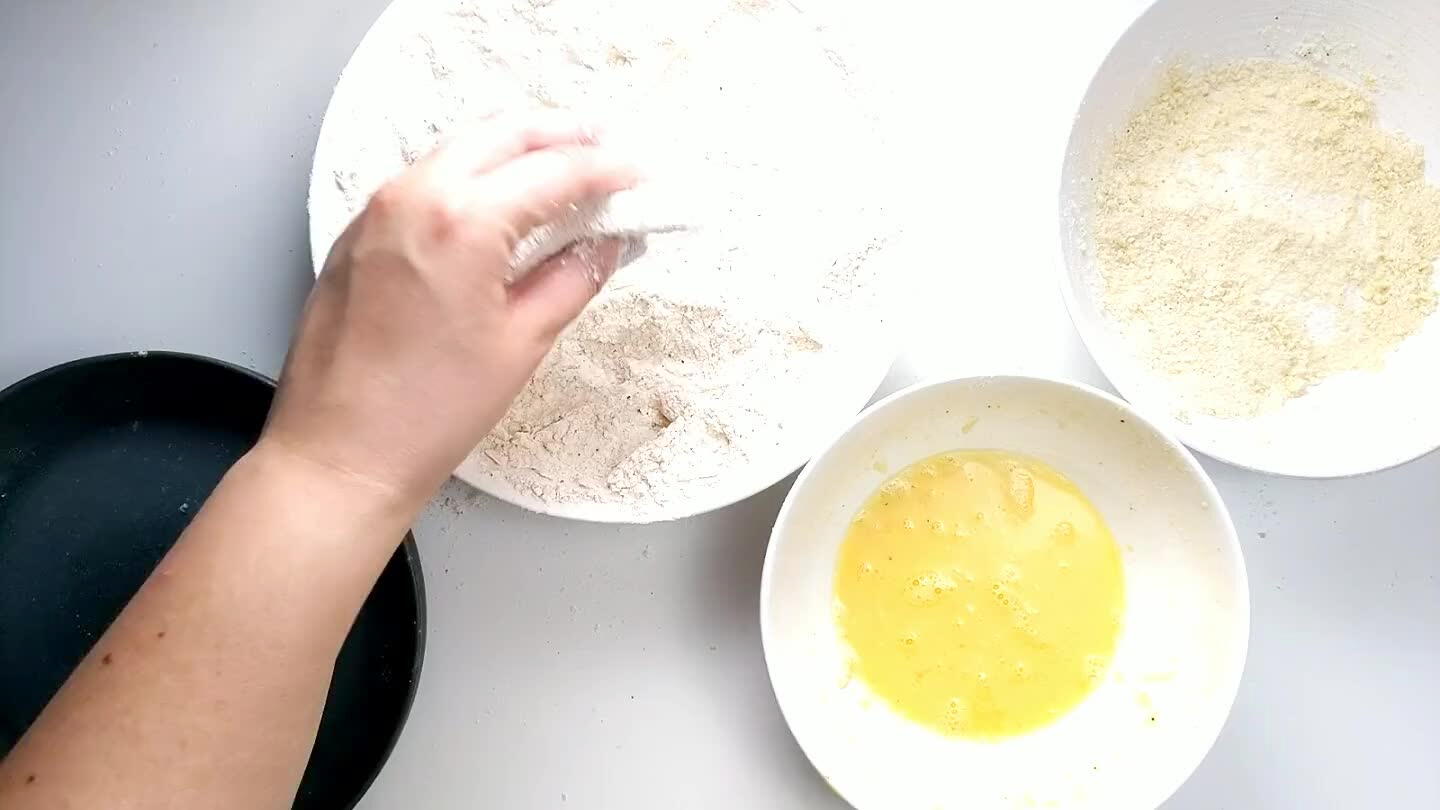 Repeat these steps with all the tofu.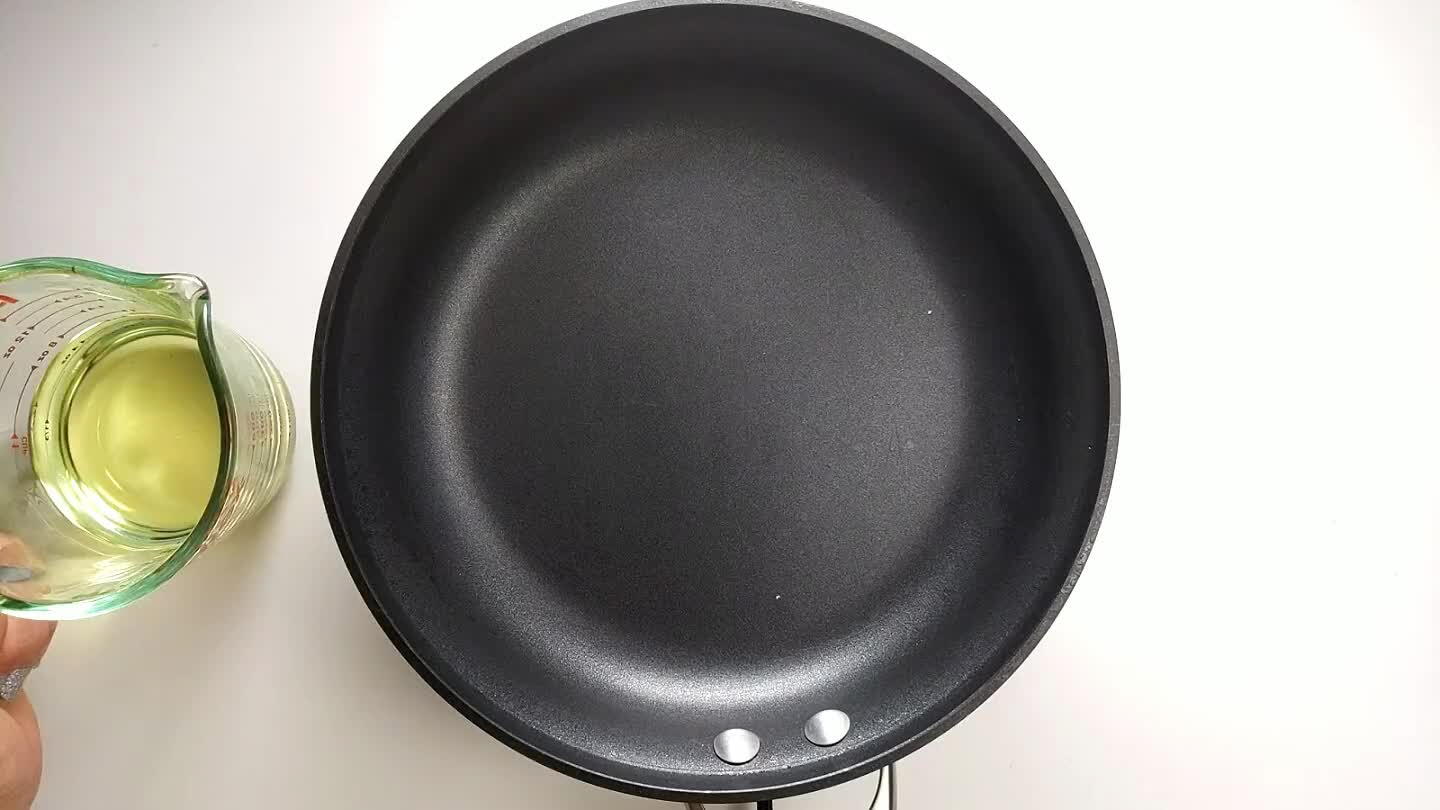 Add the oil to a skillet and heat it to 370°F.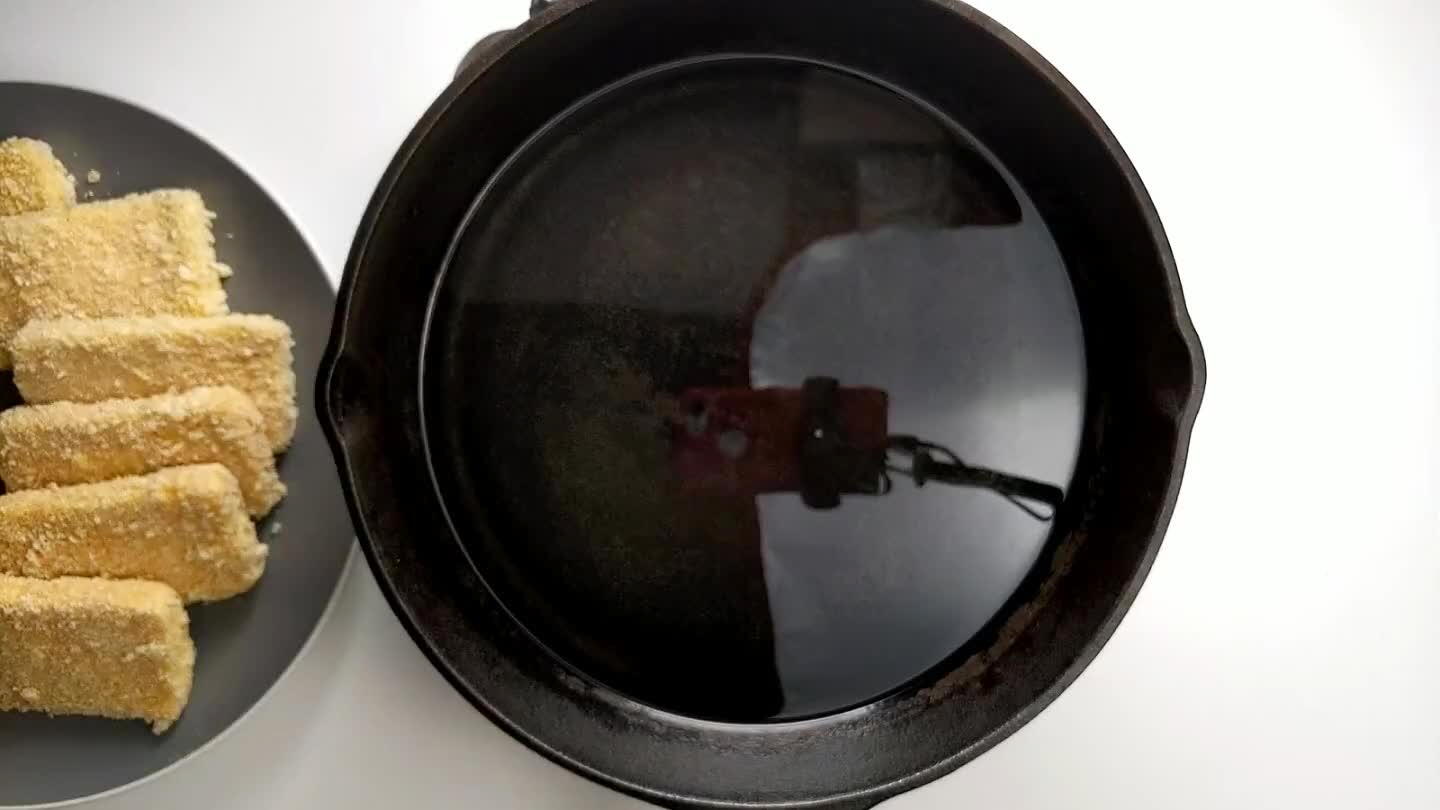 Add the tofu carefully to the hot oil. Fry for about 3 minutes on each side. Keep an eye on the oil temperature if you have a thermometer to try to keep it up at 370 degrees while frying.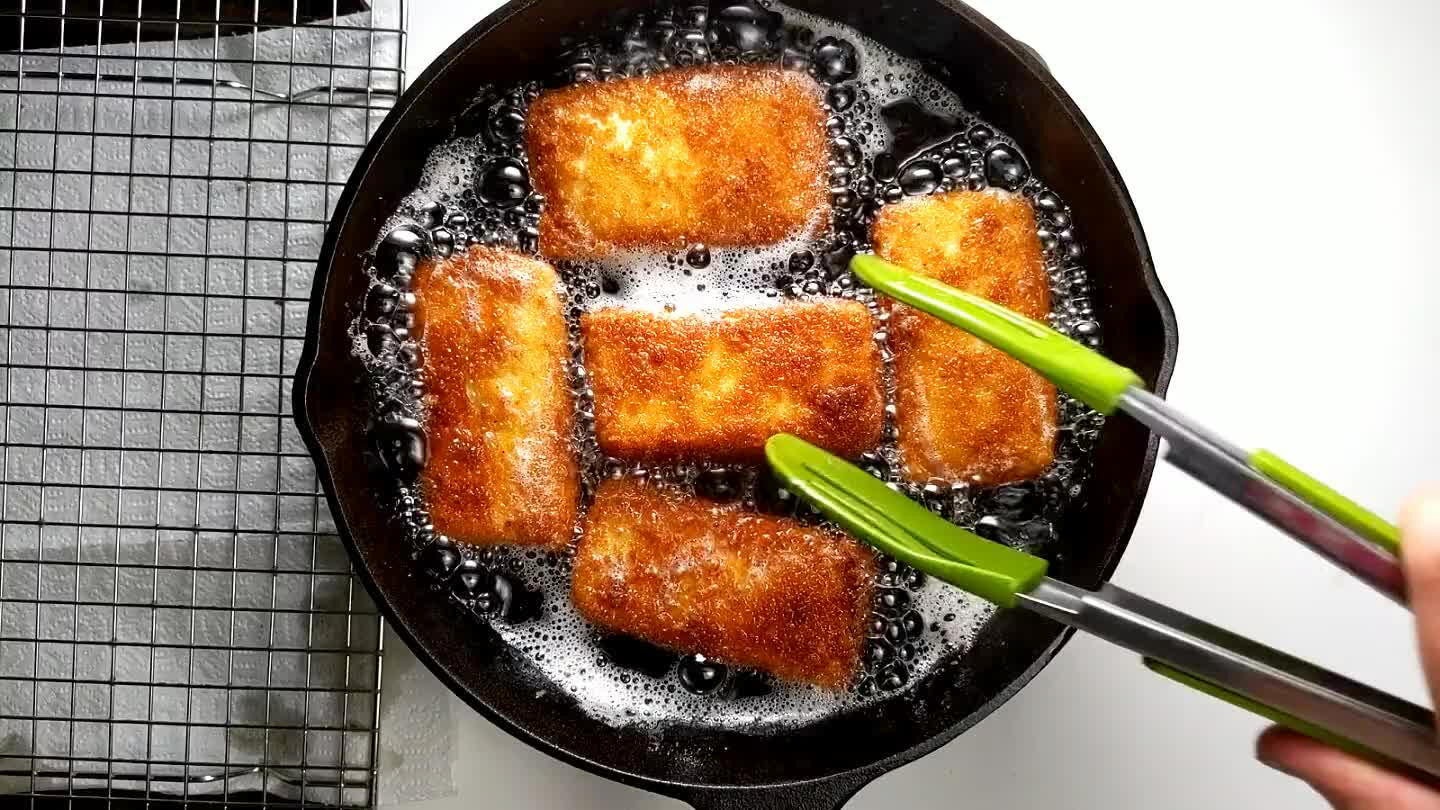 Use a wire rack over paper towels to place the fried tofu once finished. This will help prevent the bread crumbs from becoming soggy.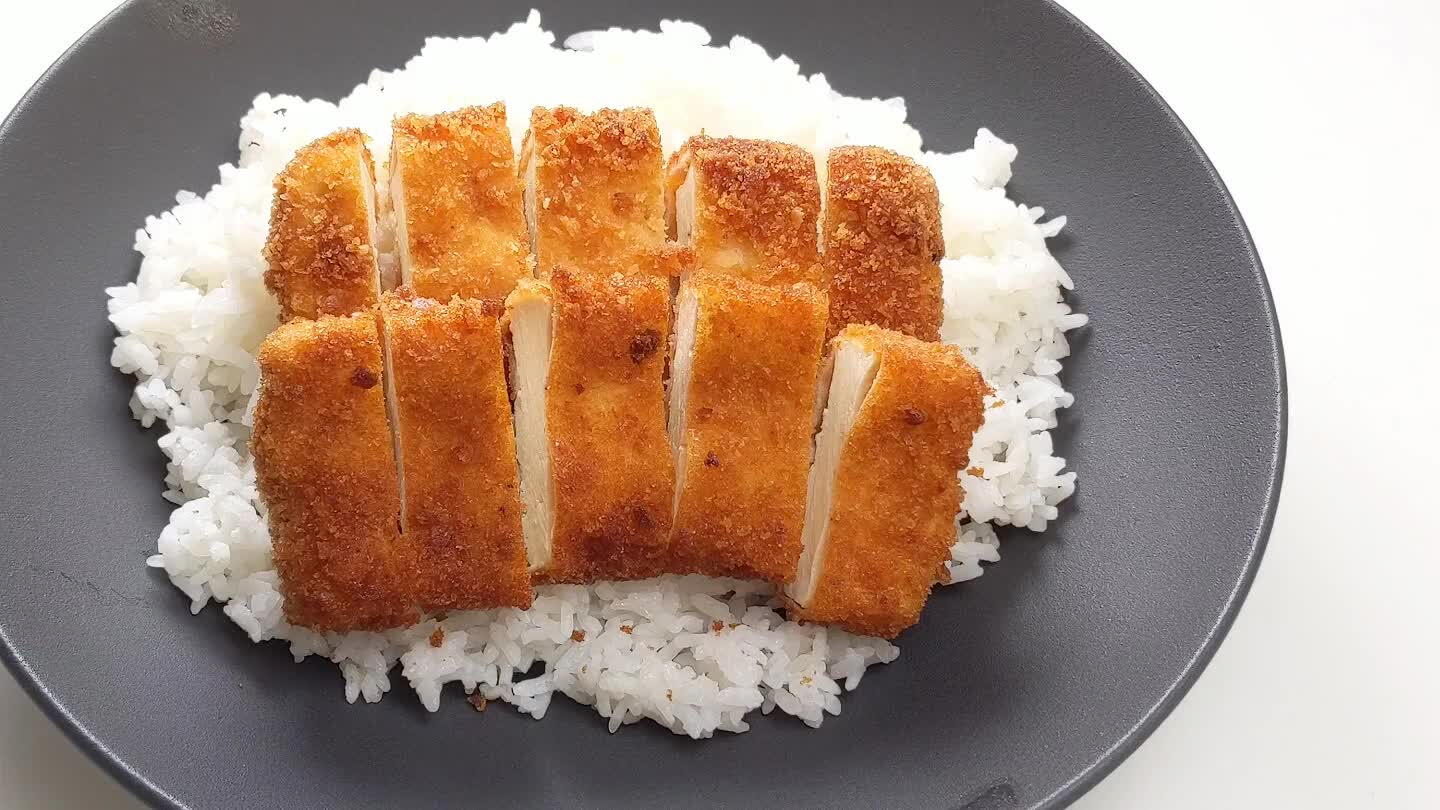 Place the tofu over the rice and top with curry. Serve! Extras will keep well in an airtight container in the fridge.
Comments