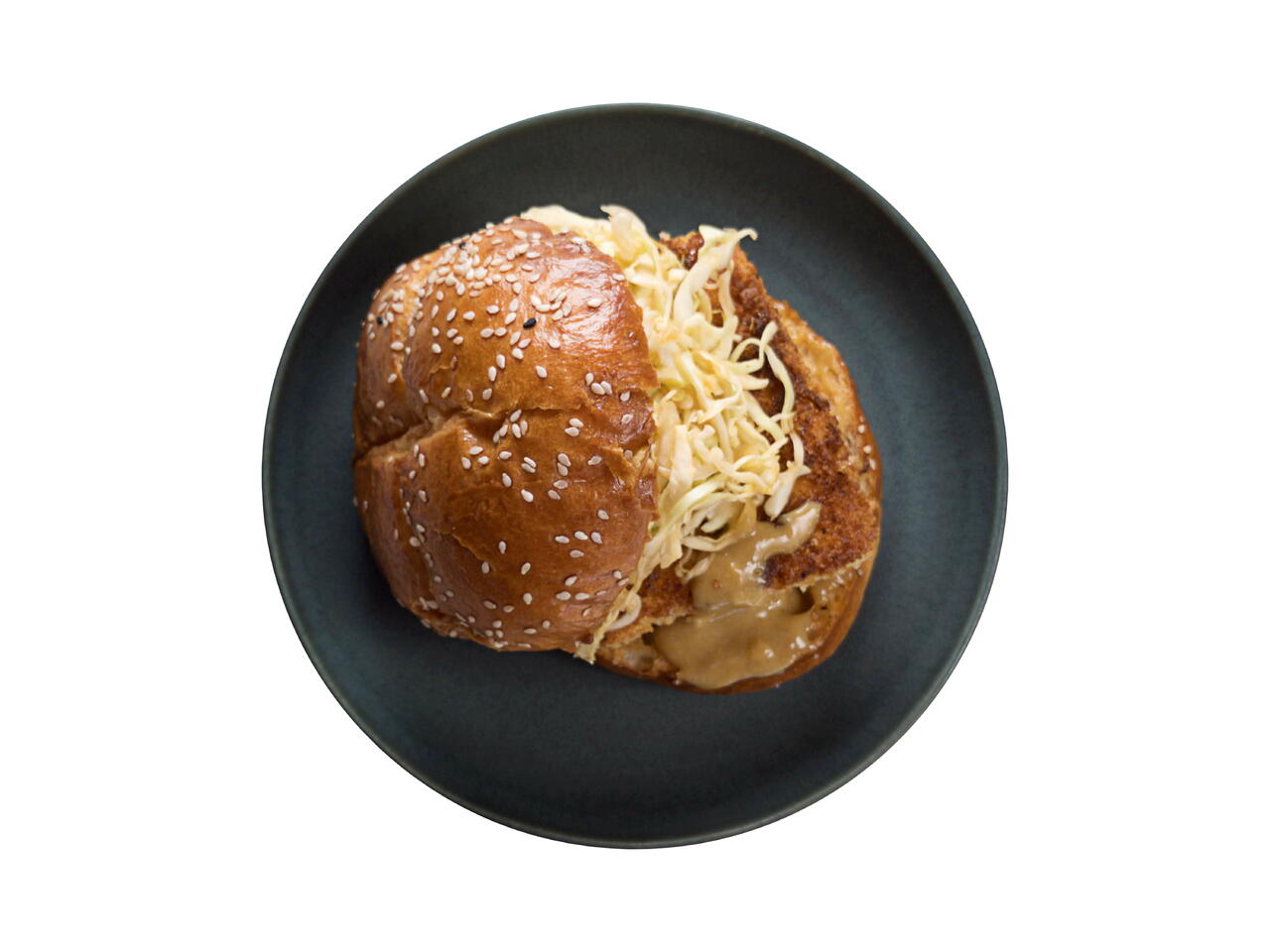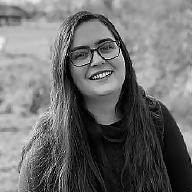 Recipe video made by Michelle
Published on 05/01/2020, viewed by 2095 , 0 Comments
4 portions
45m
I absolutely love this way of preparing tofu. It is a katsu-inspired take on a burger that incorporates Asian flavors like miso, soy, and cabbage.
What you will need
SLAW
1/2 head of Cabbage
1 Tbsp Soy Sauce
1 Tbsp Rice Vinegar
Katsu Tofu
1 cup Panko Bread Crumbs
1 Tbsp Paprika
2 tsp Mustard Powder
1 tsp Onion Powder
pinch Black Pepper
pinch Salt
⅛ tsp Cayenne
2 Eggs
1 cup Vegetable Oil
MISO HONEY MUSTARD SAUCE
3 Tbsp Miso Paste
1/4 cup Honey
1/4 cup Dijon Mustard
TOPPINGS
1 Tomato, optional
Pickle Slices, optional
1 Red Onion, optional
¼ cup Flour
(Nutritional facts 255 calories, 17.18 g fat, 21.93 g carbohydrates, 6.09 g protein, 65 mg cholesterol, 305 mg sodium)
How to cook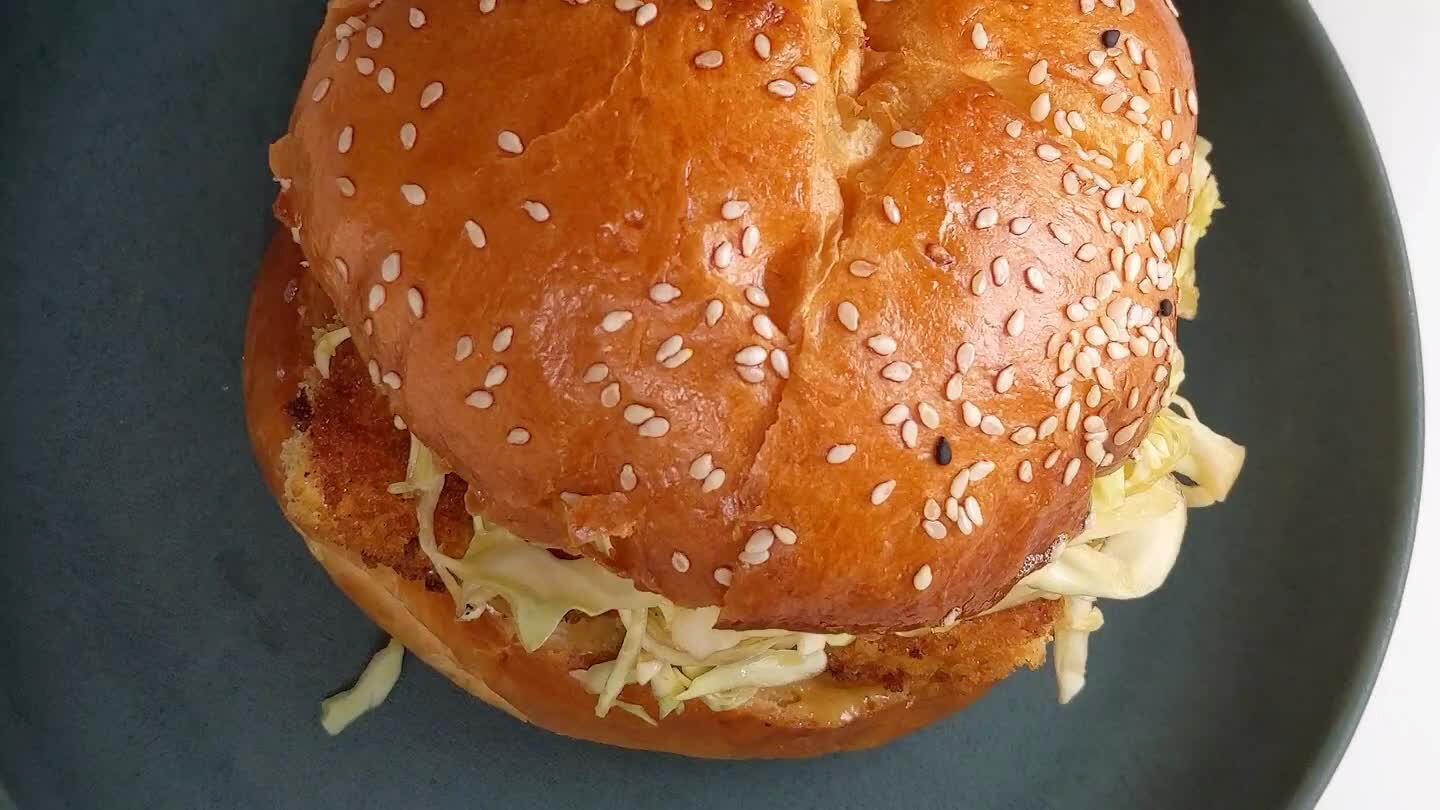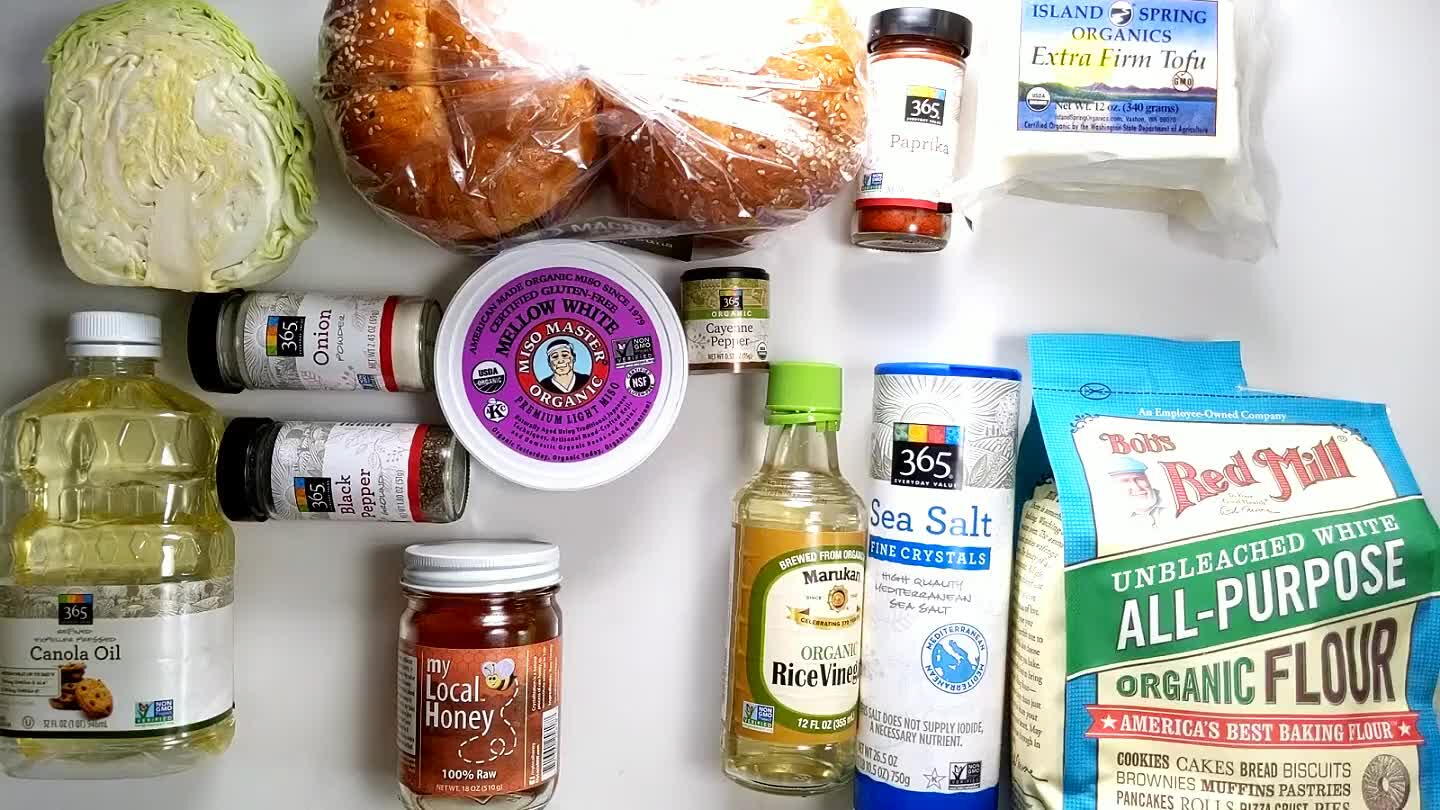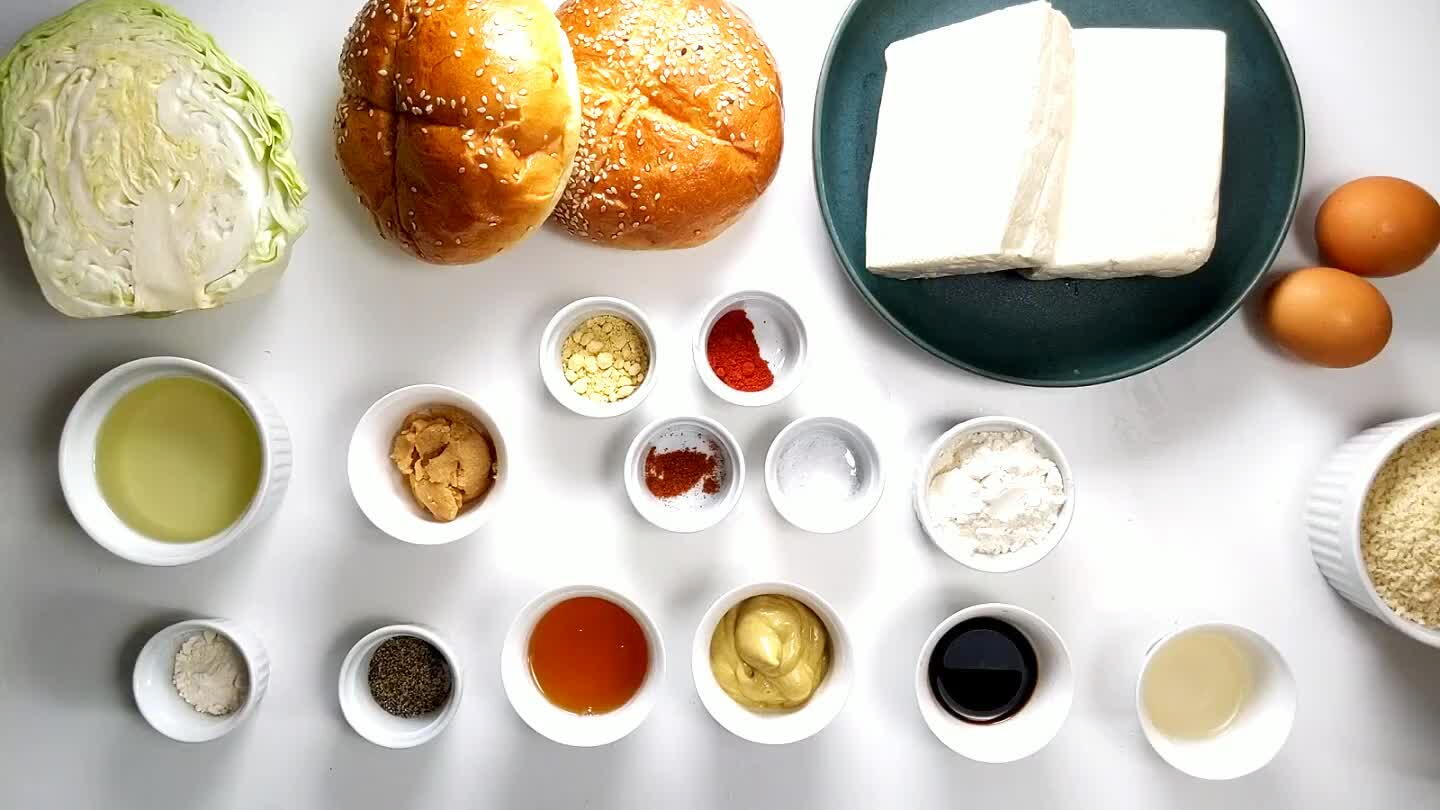 Gather and portion all ingredients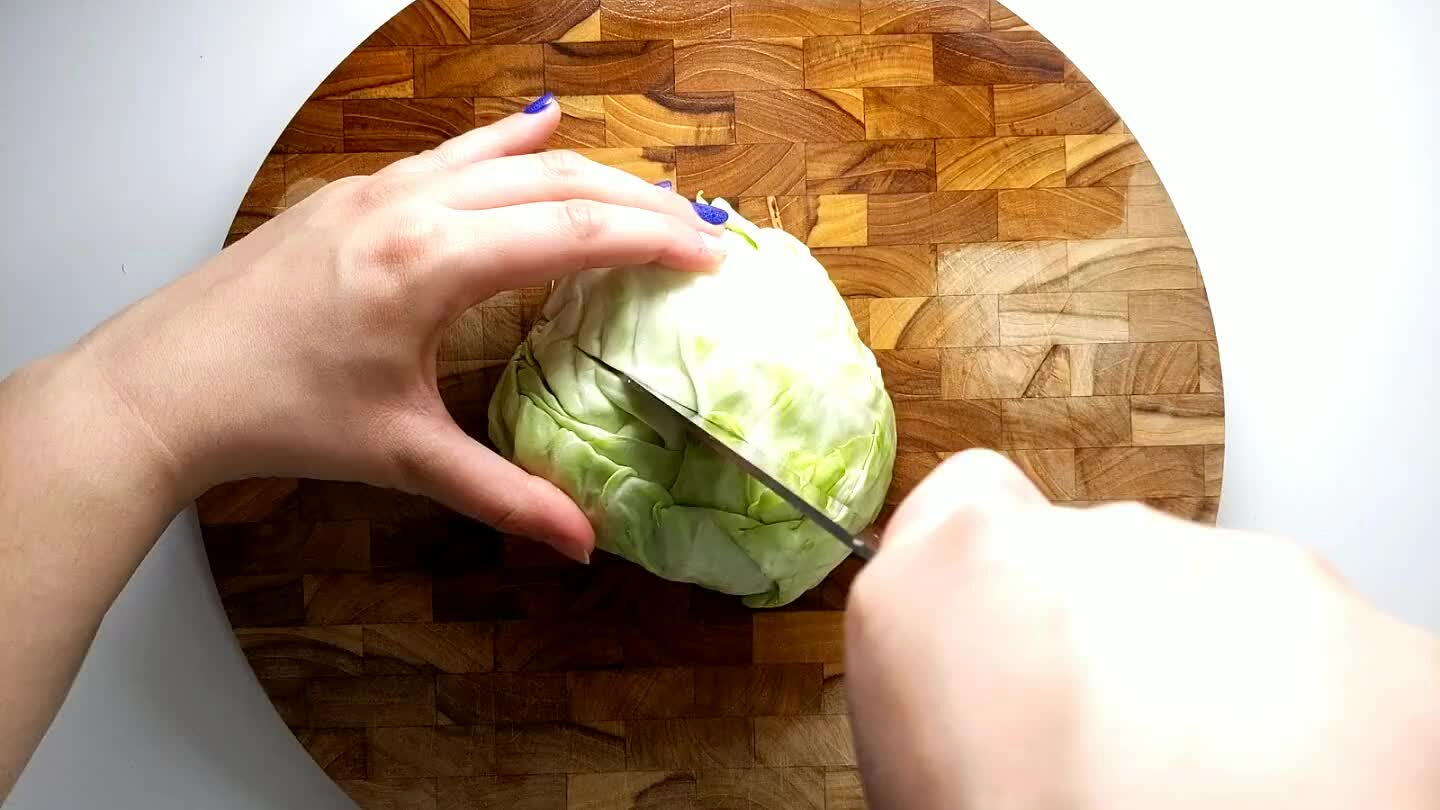 Slice the cabbage in half keeping the root side intact. Slice as thinly as possible into shreds.
Add the rice vinegar and soy sauce to the bowl with the cabbage and toss to coat.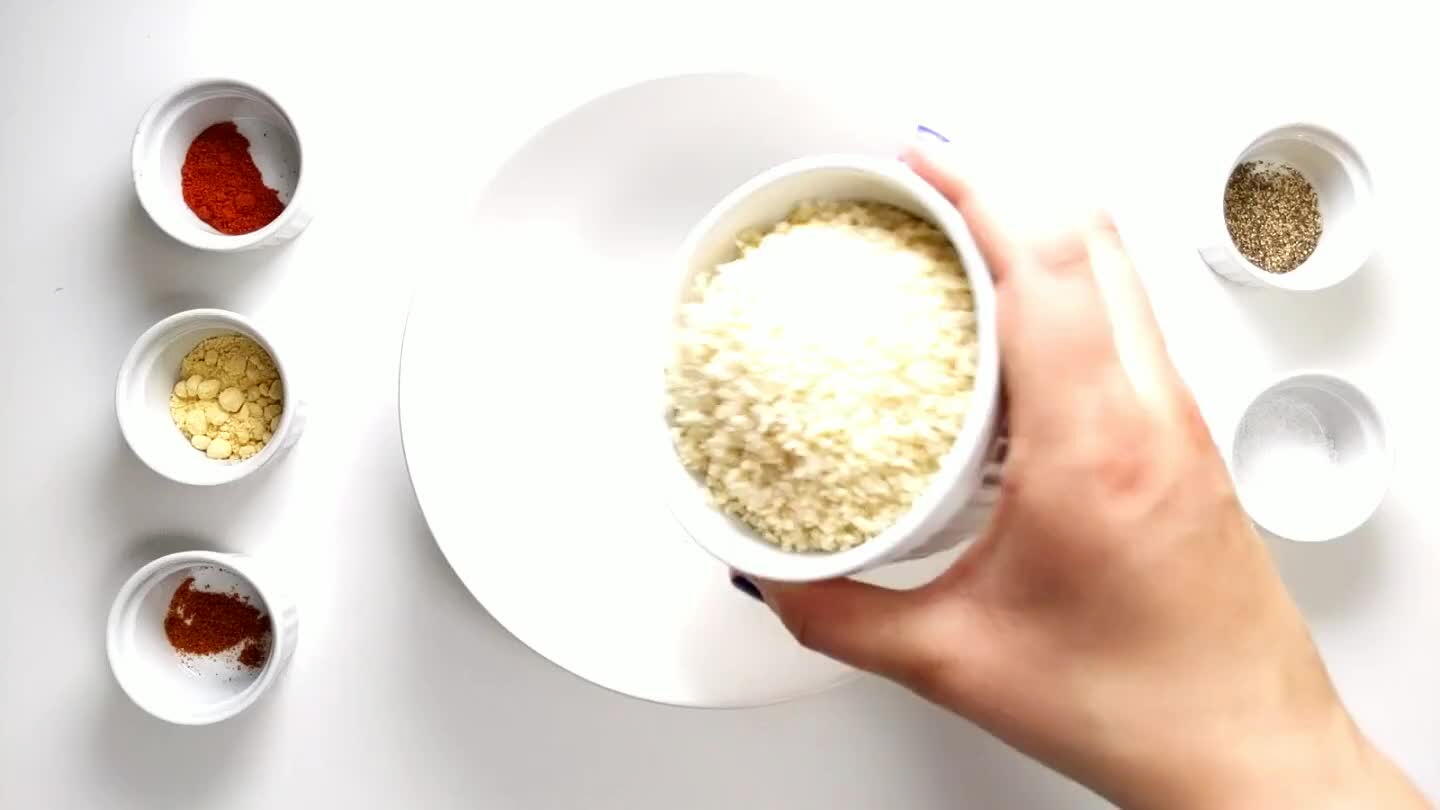 Add bread crumbs to a bowl and toss in the cayenne, mustard powder, paprika, and a pinch of salt and pepper.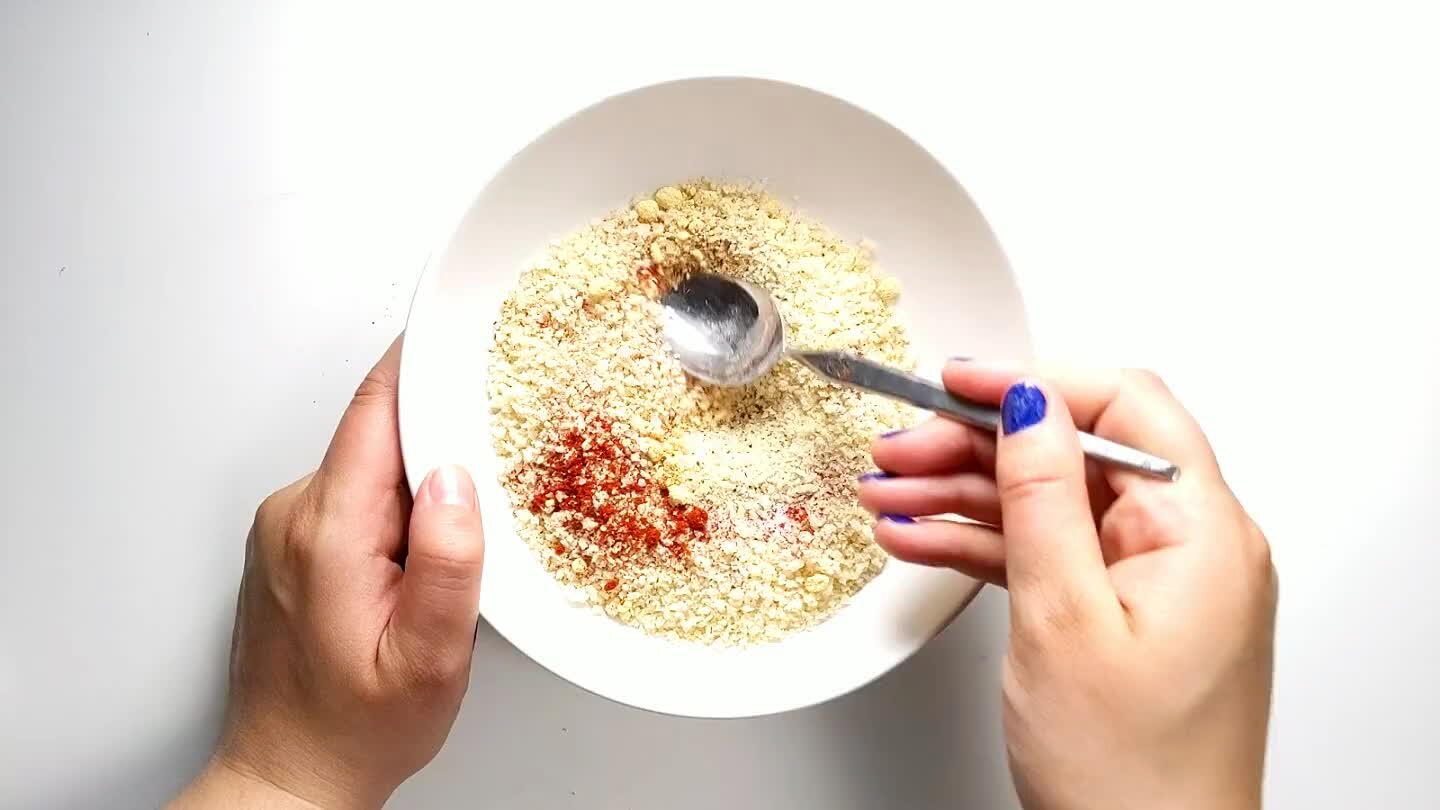 Stir to mix the seasonings into the breadcrumbs.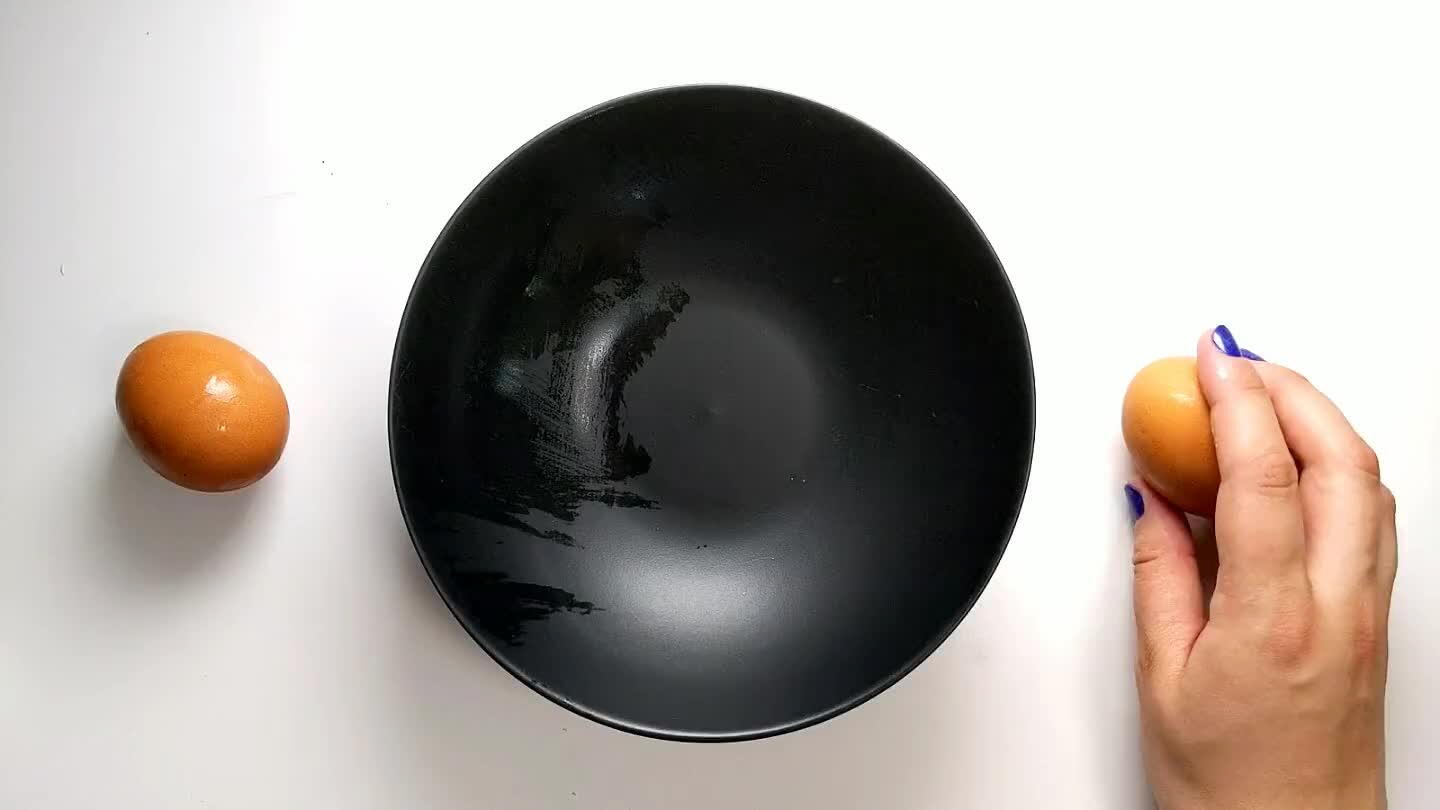 Crack eggs into a bowl and whisk.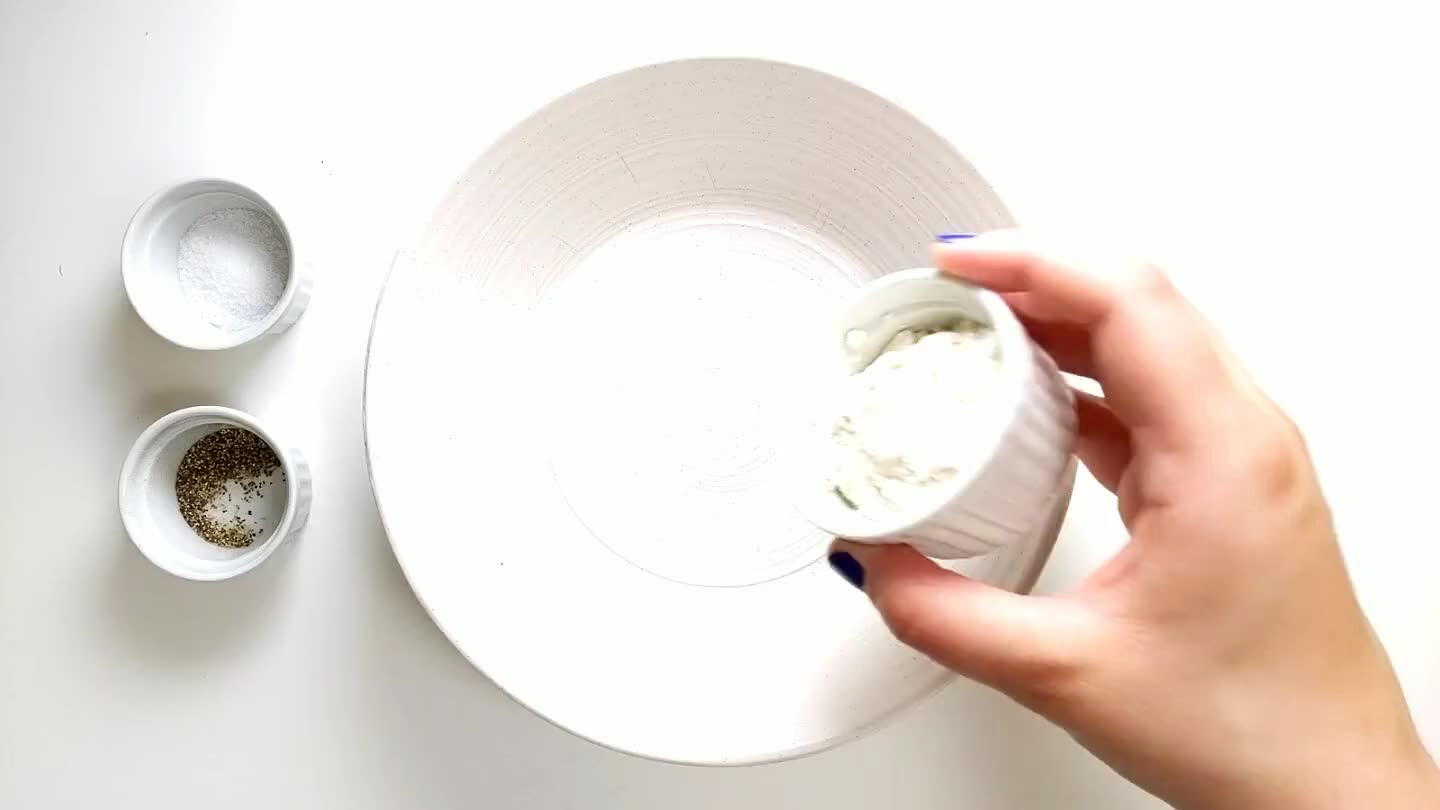 Season the flour with a pinch of salt and pepper.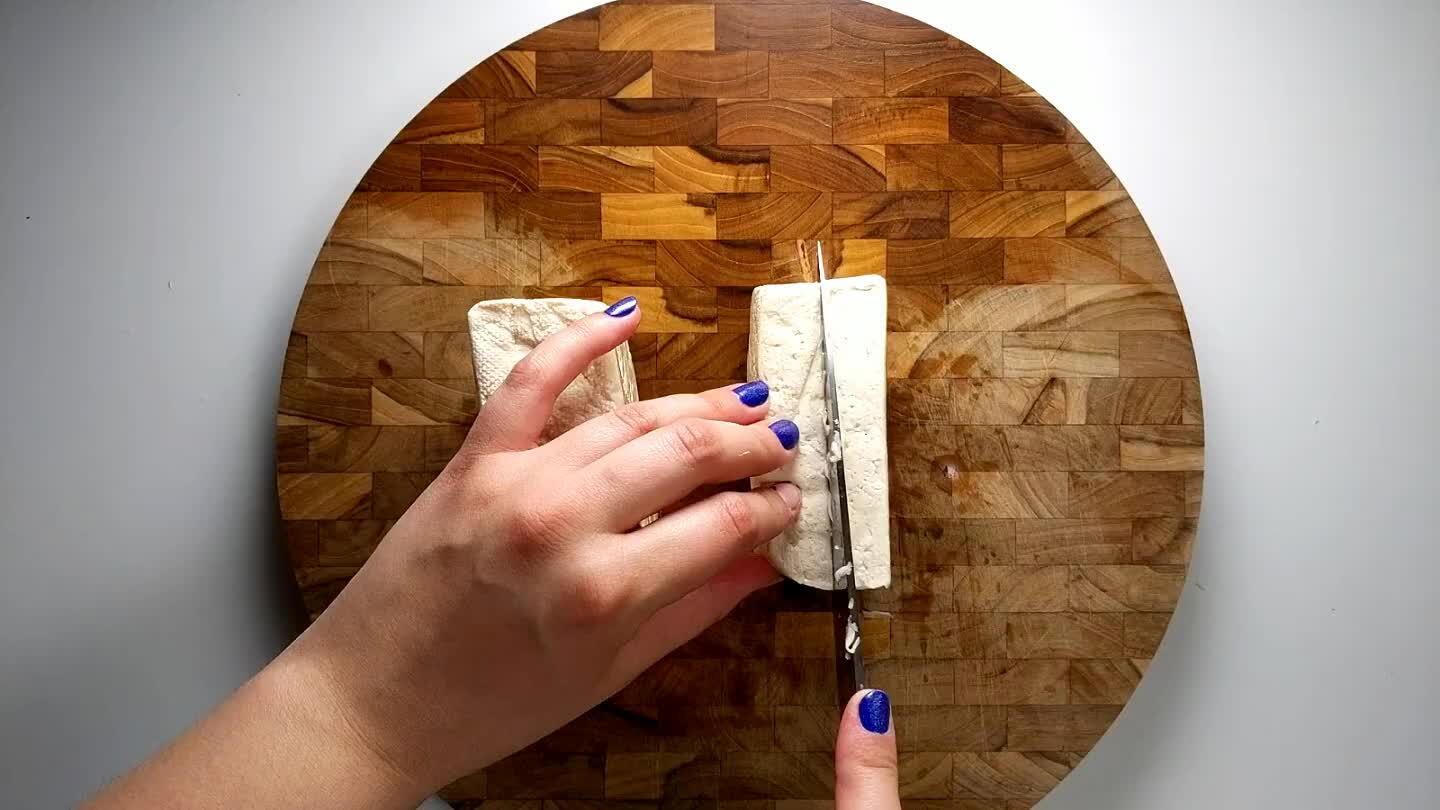 Slice the blocks of tofu in half lengthwise. Pat dry with a paper towel.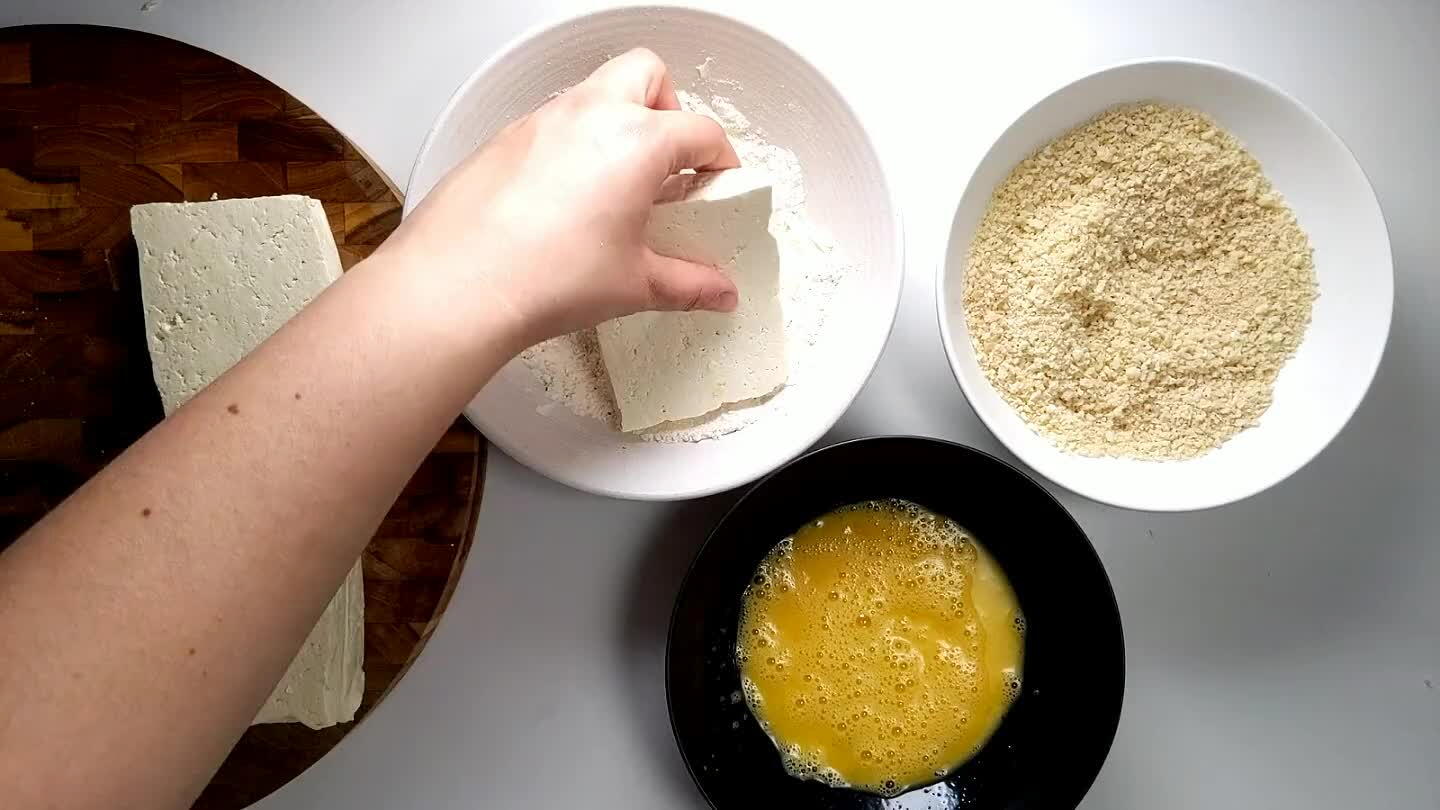 Dredge the tofu in the flour, then in the egg, and finally the panko bread crumbs. I recommend using one hand for the dry ingredients and one hand in the egg. Then you won't end up breading your fingers as well! Repeat with all the pieces of tofu.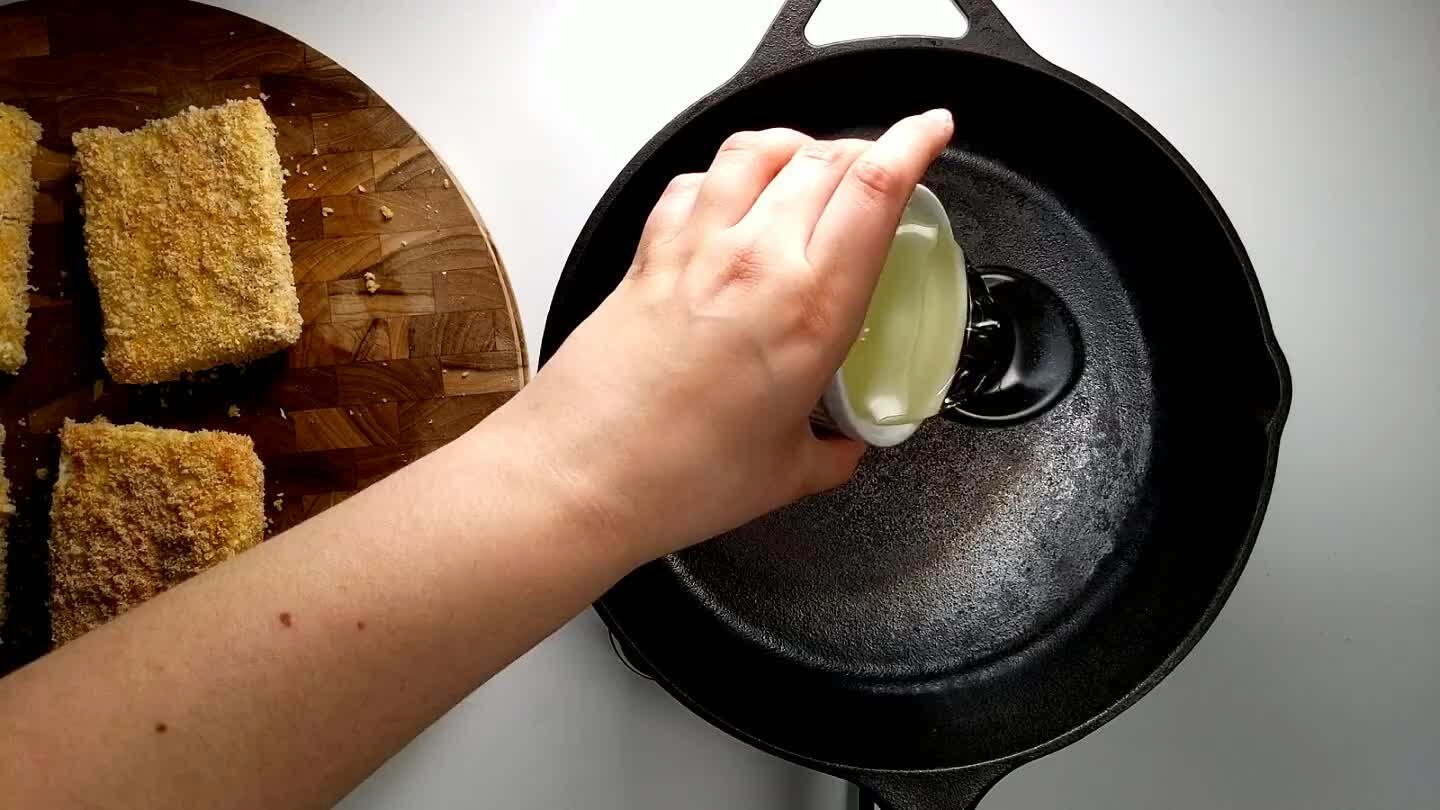 Add the vegetable oil to a heavy-bottomed skillet and heat to about 370°F.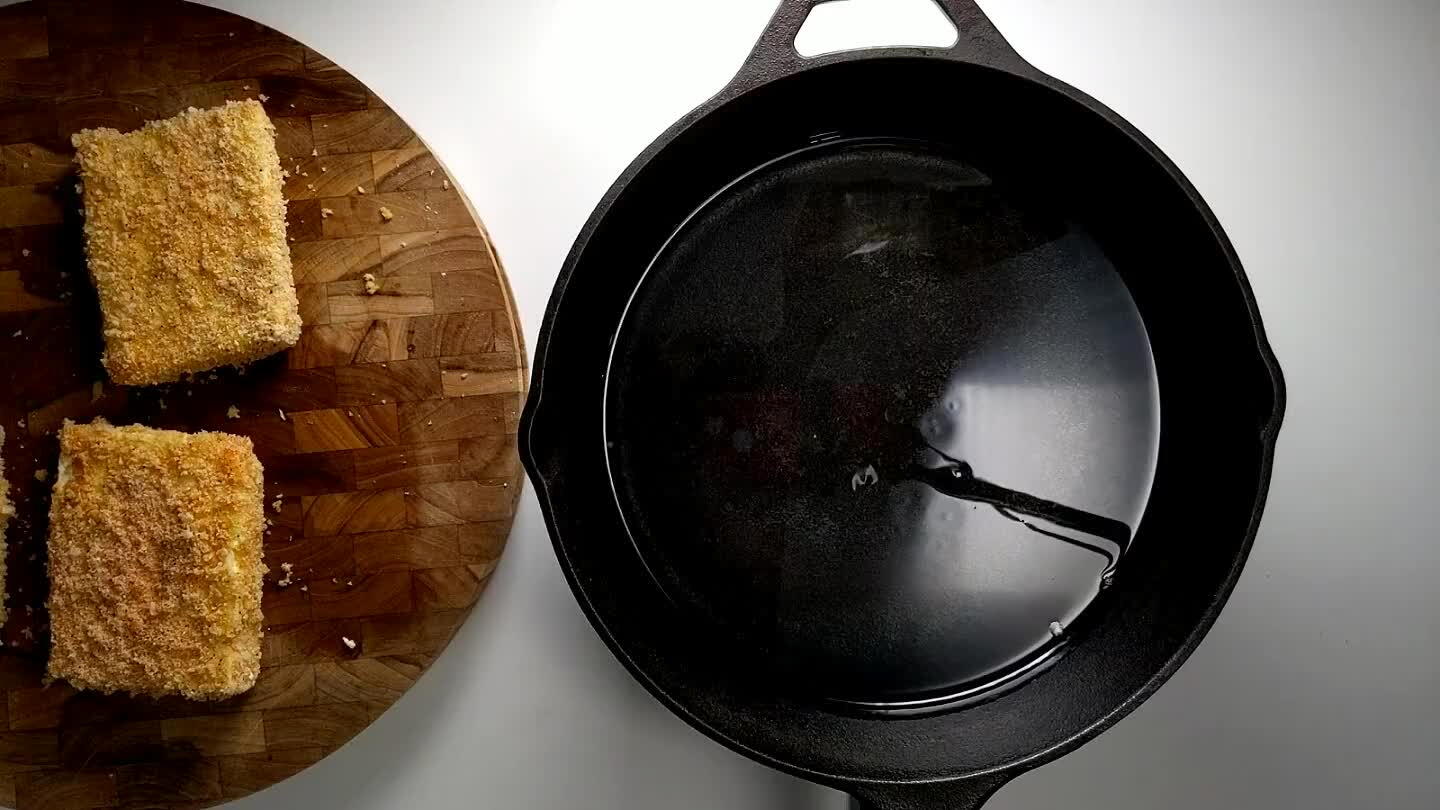 Carefully add the tofu to the oil, cook for about 4-5 minutes on each side or until browned and crispy. If you have a thermometer, try to keep the oil temperature up at 370°F during frying.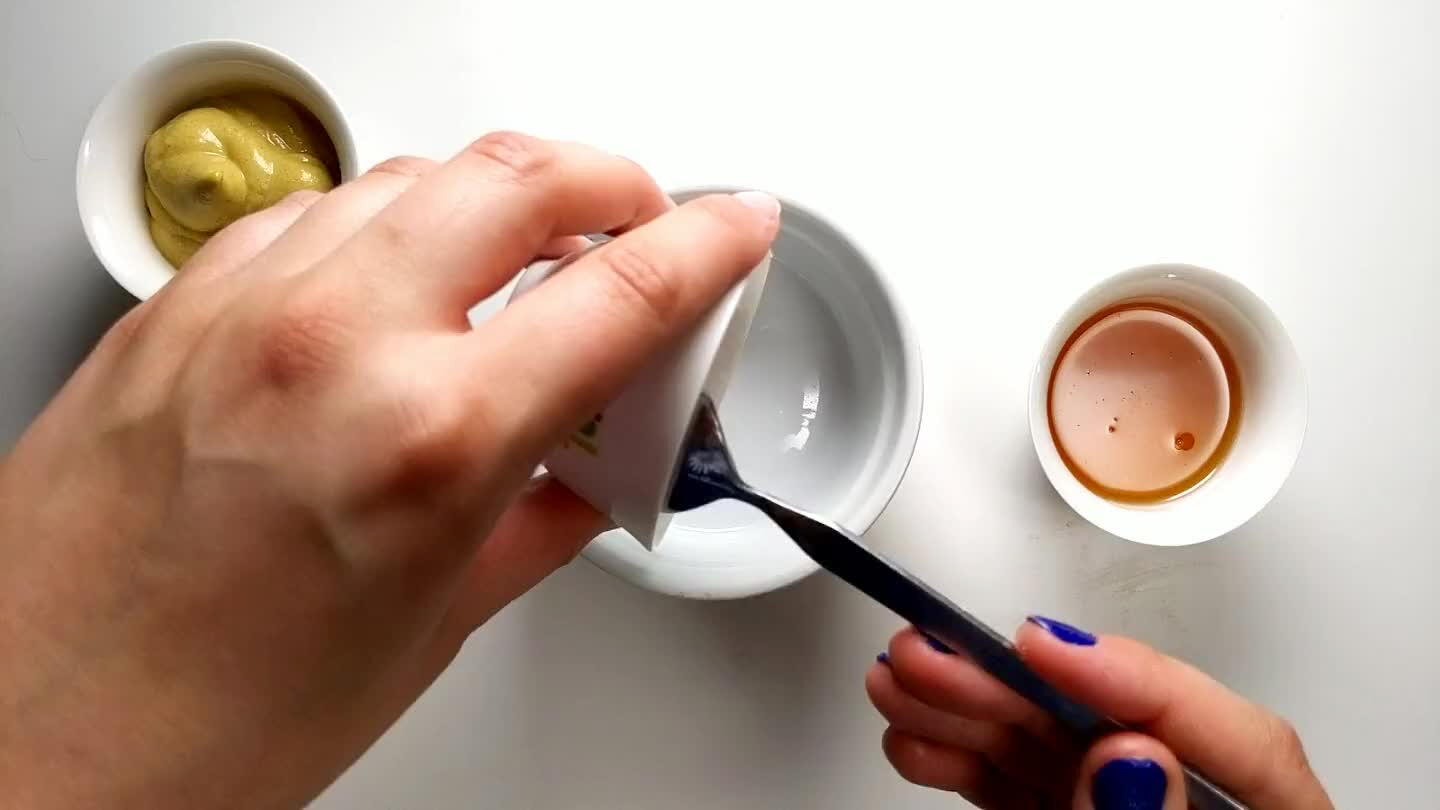 Mix the miso, honey, and mustard together.
Mix with a spoon until smooth and no clumps remain.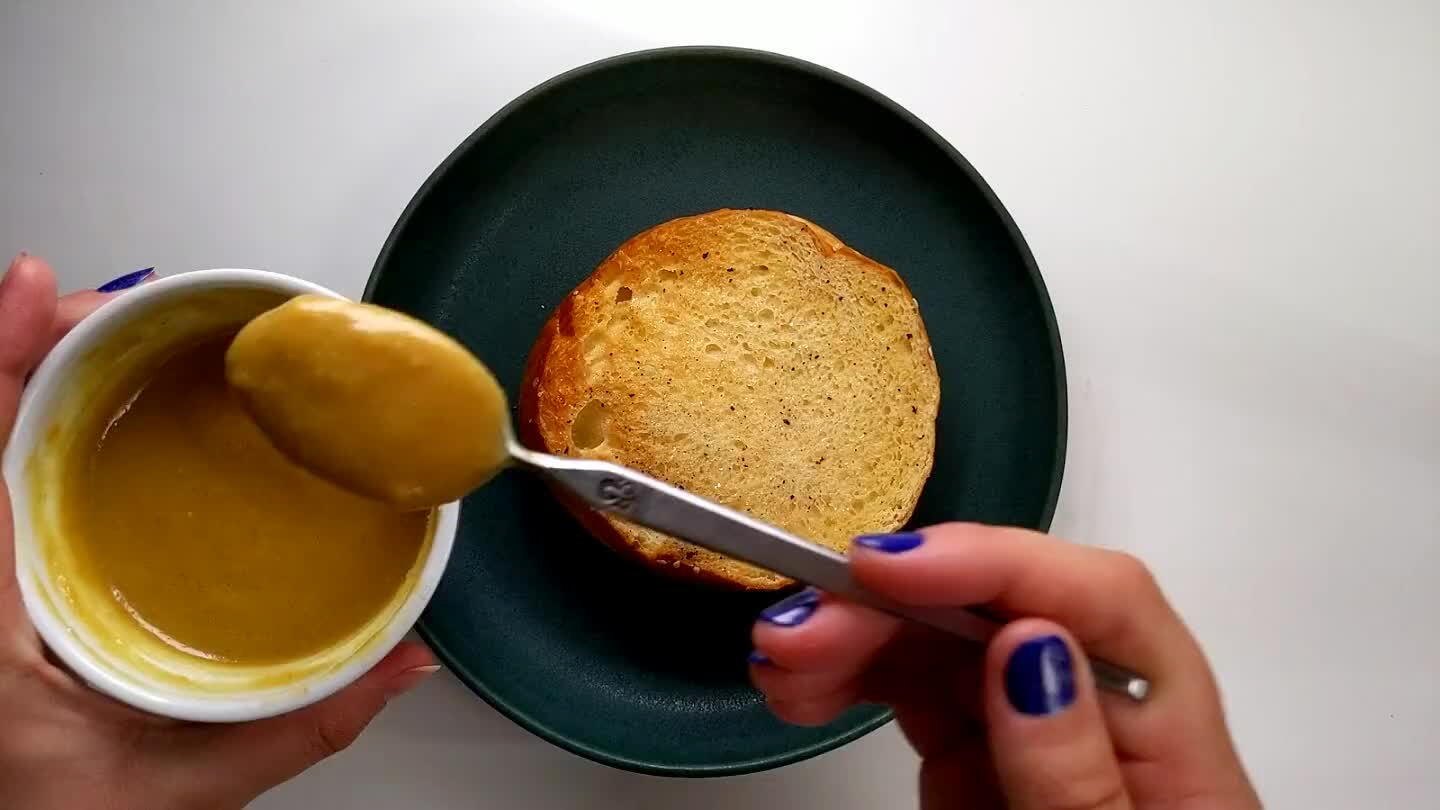 Toast the buns if you like, then spread some of the miso honey mustard sauce on the bread. Top with the fried tofu, the slaw, and the top bun.
Comments