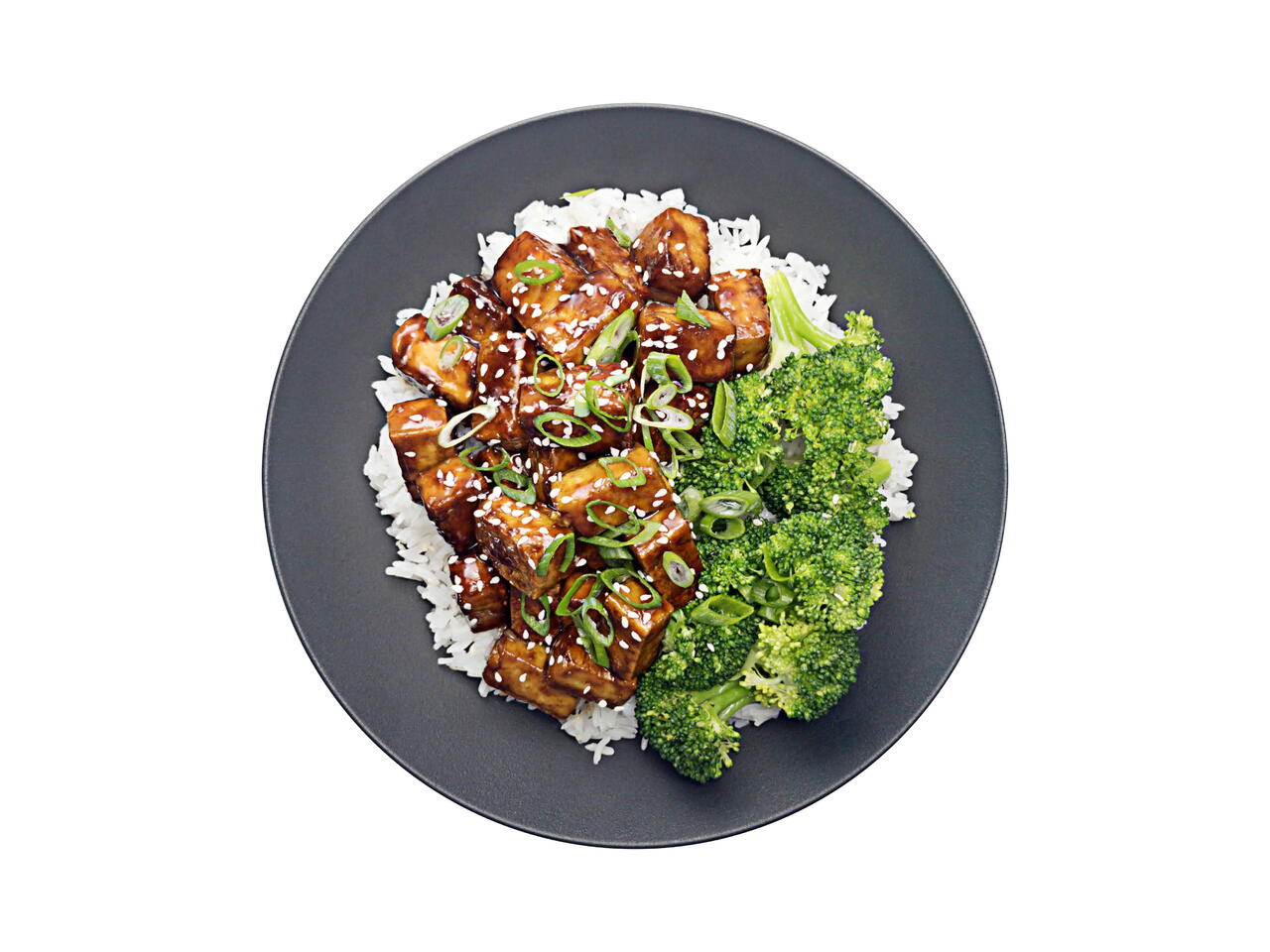 2 portions
35m
This has grown to be one of my favorite weeknight dinners. Teriyaki is easy to make from scratch, and super tasty along with this crispy tofu.
What you will need
TOFU AND MARINADE:
12 oz Extra Firm Tofu
1 Tbsp Soy Sauce
1 Tbsp Canola Oil
1 Tbsp Cornstarch
FOR THE TERIYAKI SAUCE
1/4 cup Water
1/4 tsp White Pepper
1/3 cup Soy Sauce
3 Tbsp Brown Sugar
2 Tbsp Rice Vinegar
2 Tbsp Mirin
1 tsp Sesame Oil
1/2 inch Fresh Ginger
1 Garlic Clove
2 Tbsp Water
1 Tbsp Cornstarch
1 head Broccoli
FOR SERVING
Microwavable Rice, optional
1 Bunch Scallions, optional
1 tsp Sesame Seeds, optional
(Nutritional facts 166 calories, 3.86 g fat, 27.5 g carbohydrates, 5.4 g protein, undefined mg cholesterol, 601 mg sodium)
How to cook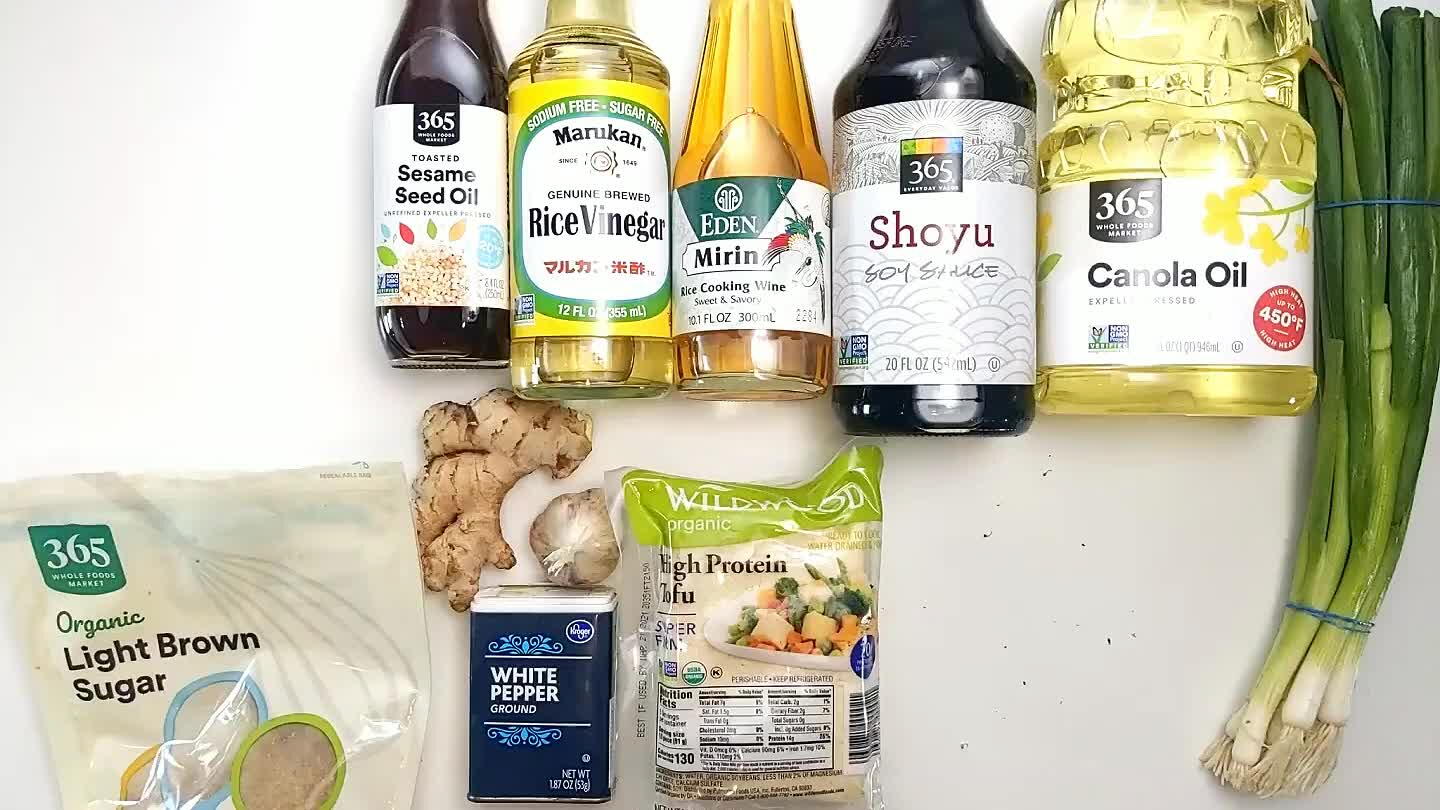 Gather and portion all ingredients.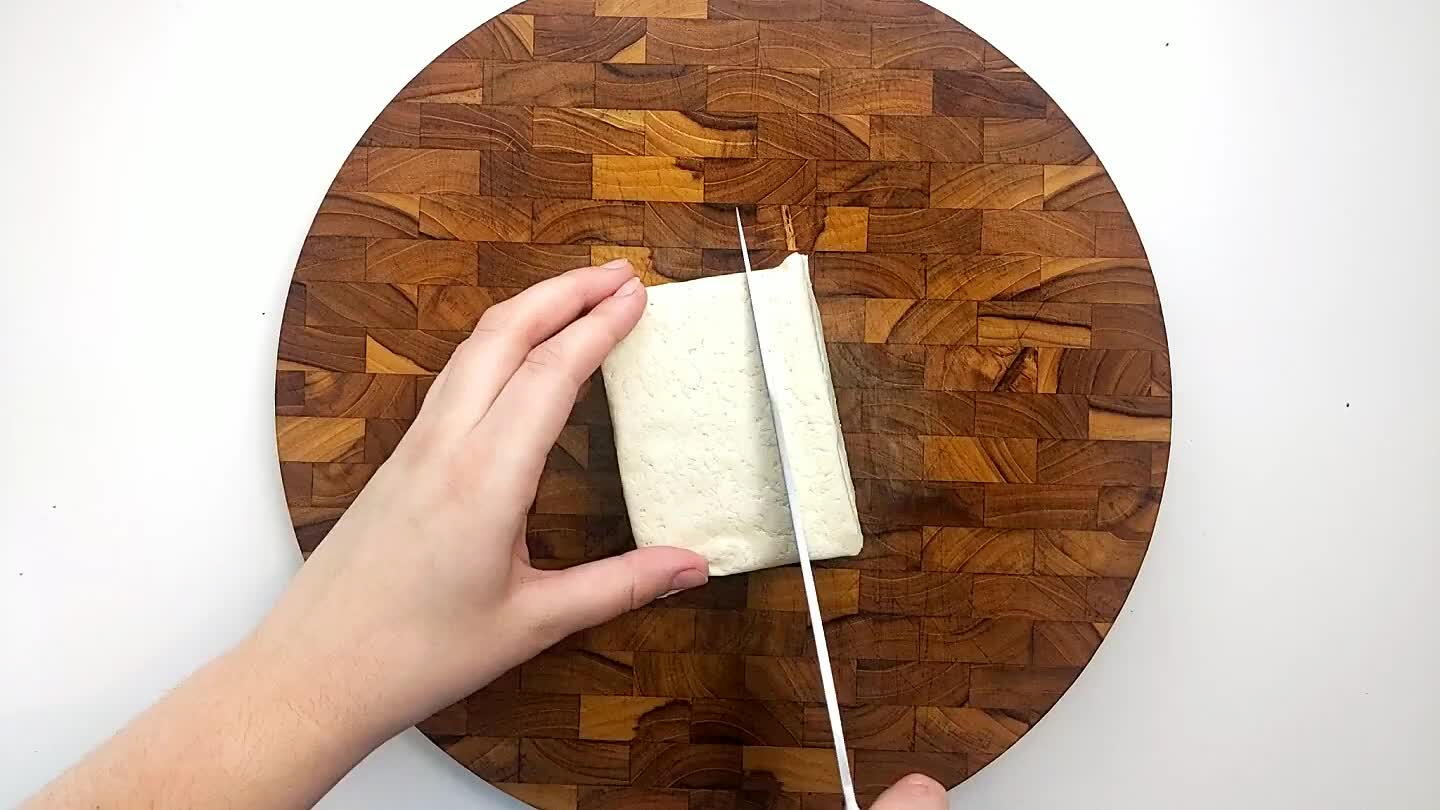 Cut the tofu into 1/2 to 1 inch cubes.
Add the soy sauce and oil for the tofu marinade into a medium sized mixing bowl.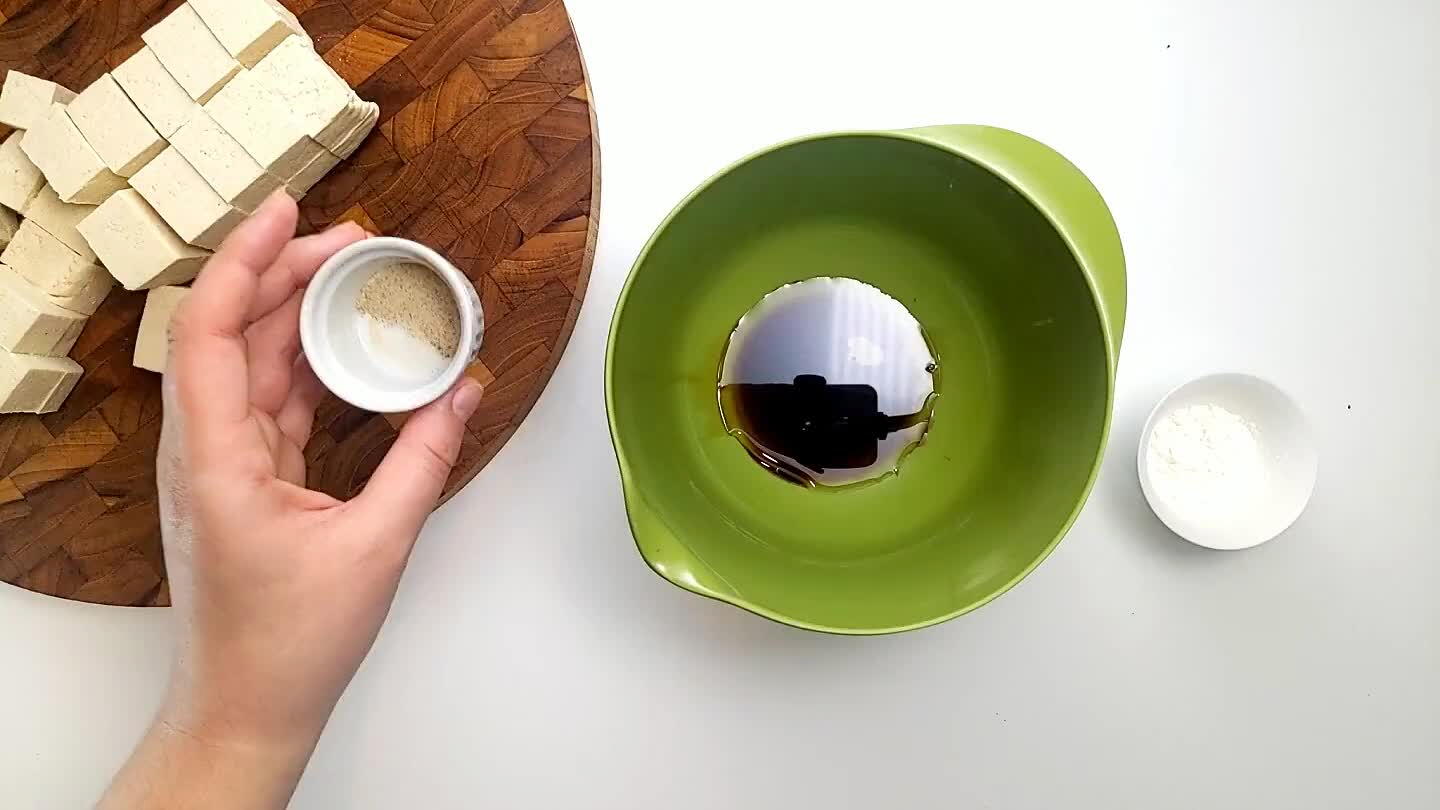 Add the white pepper and cornstarch to the sauce.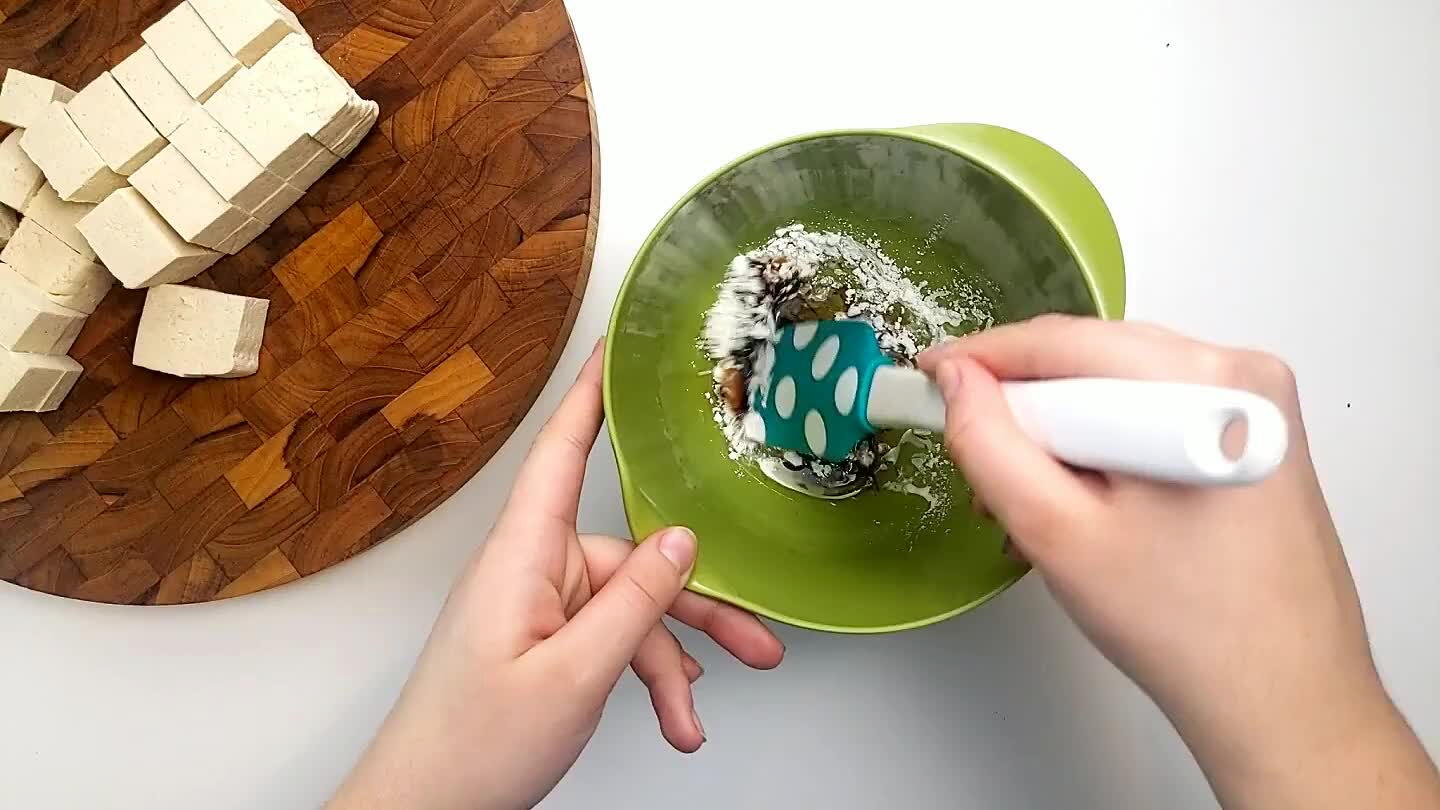 Mix the sauce and gently toss the tofu in it until fully coated.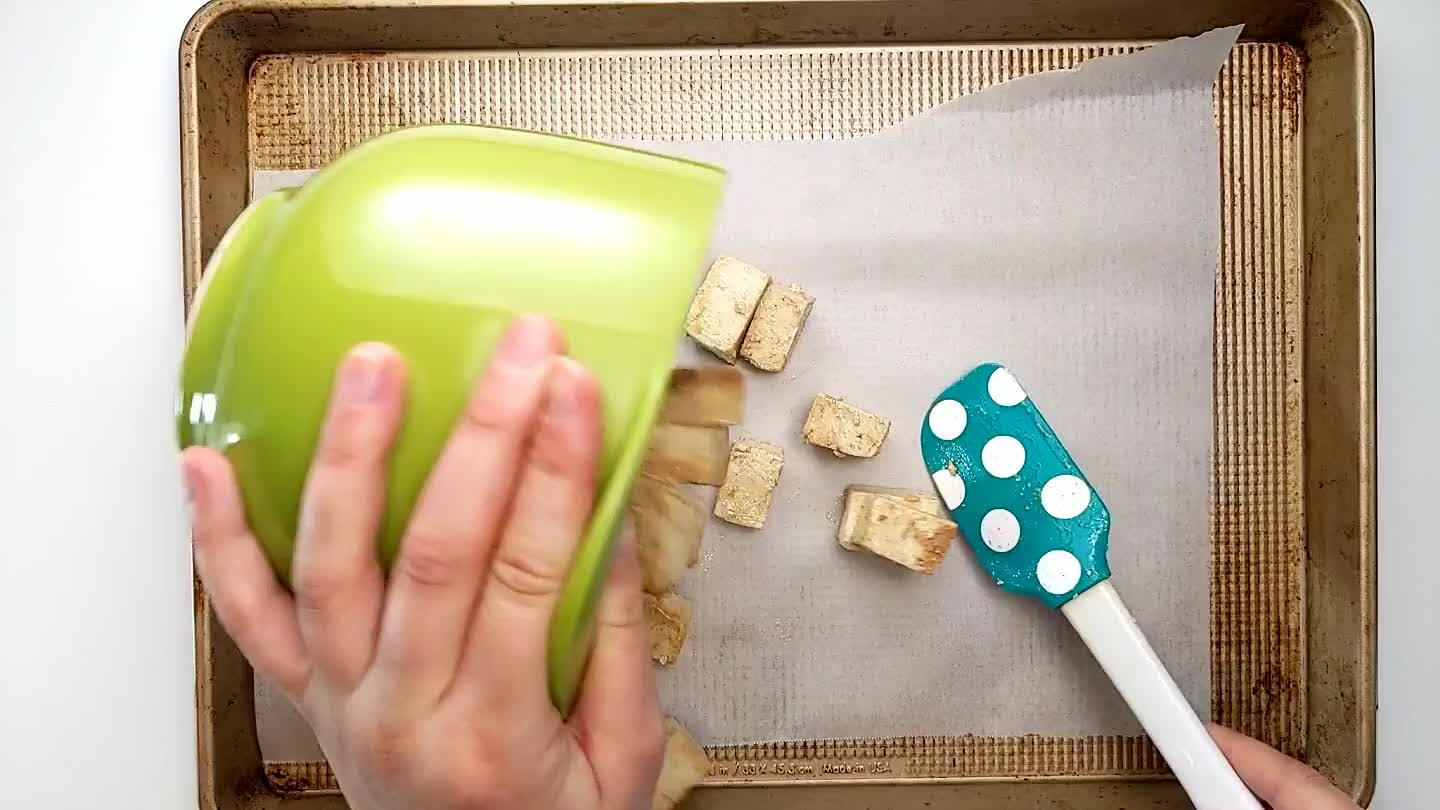 Bake the tofu for about 30 minutes turning the pieces half way through.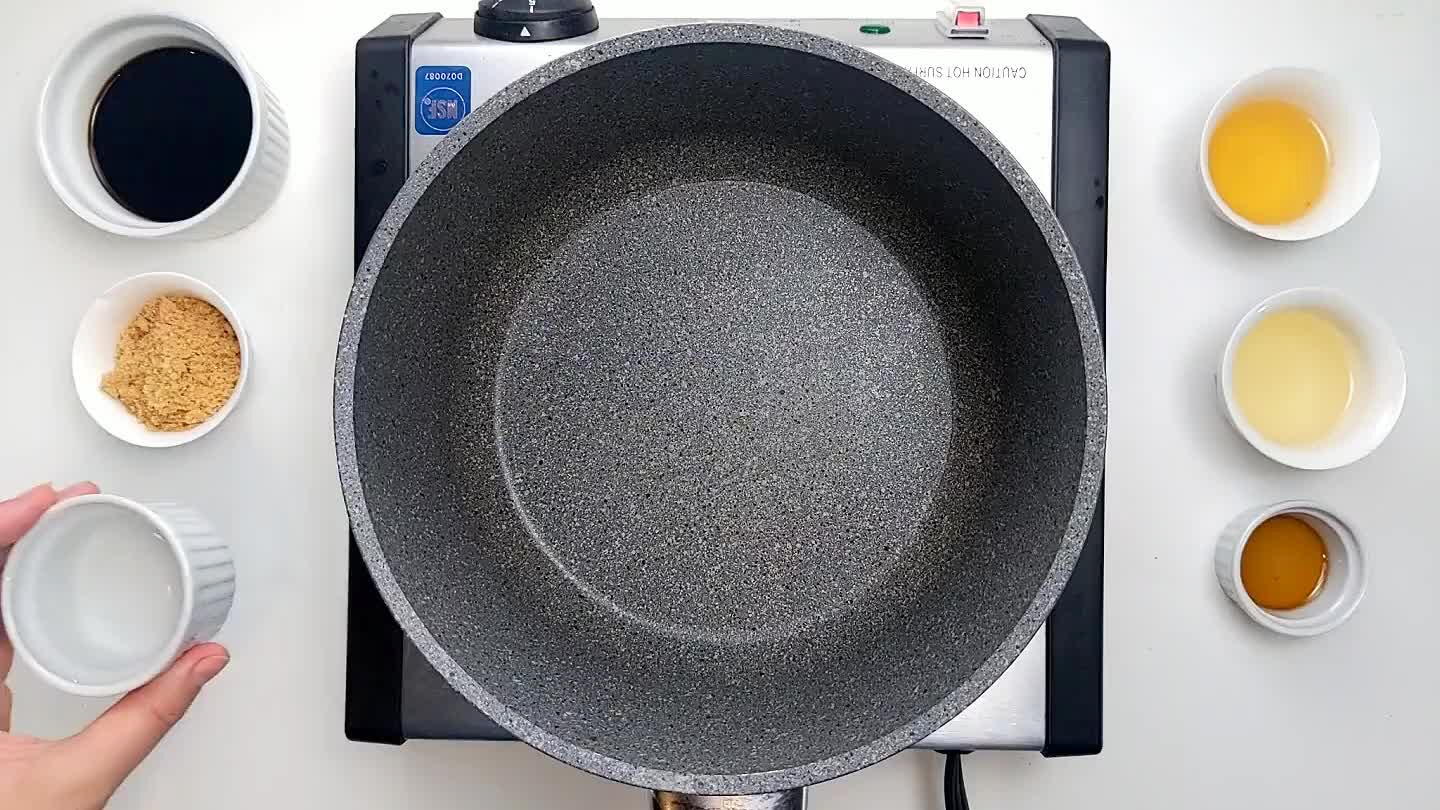 To make the teriyaki sauce, add everything to a medium-sized saucepan over medium heat starting with the water, brown sugar, and soy sauce.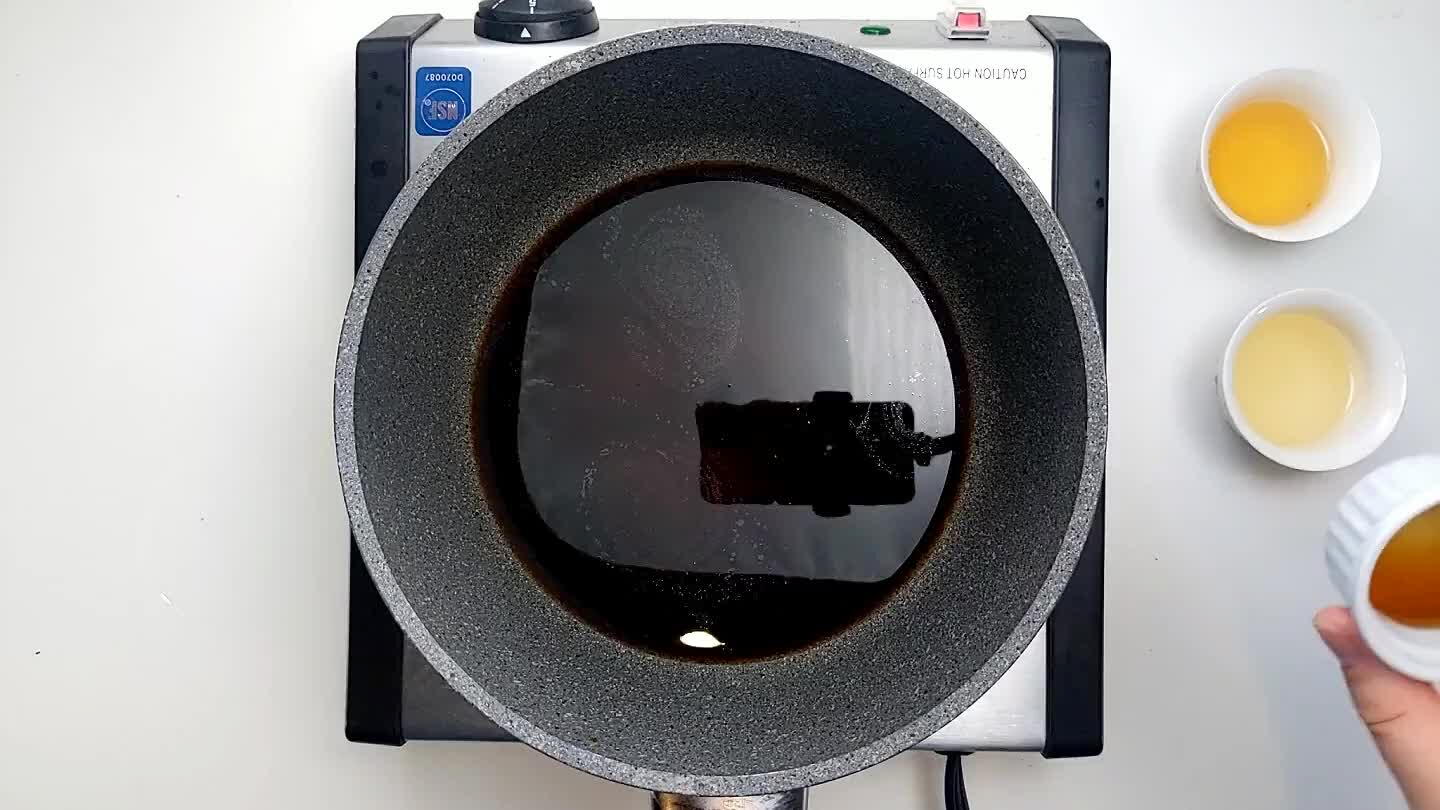 Add the sesame oil, mirin, and rice vinegar.
Grate the ginger and garlic into the sauce as well.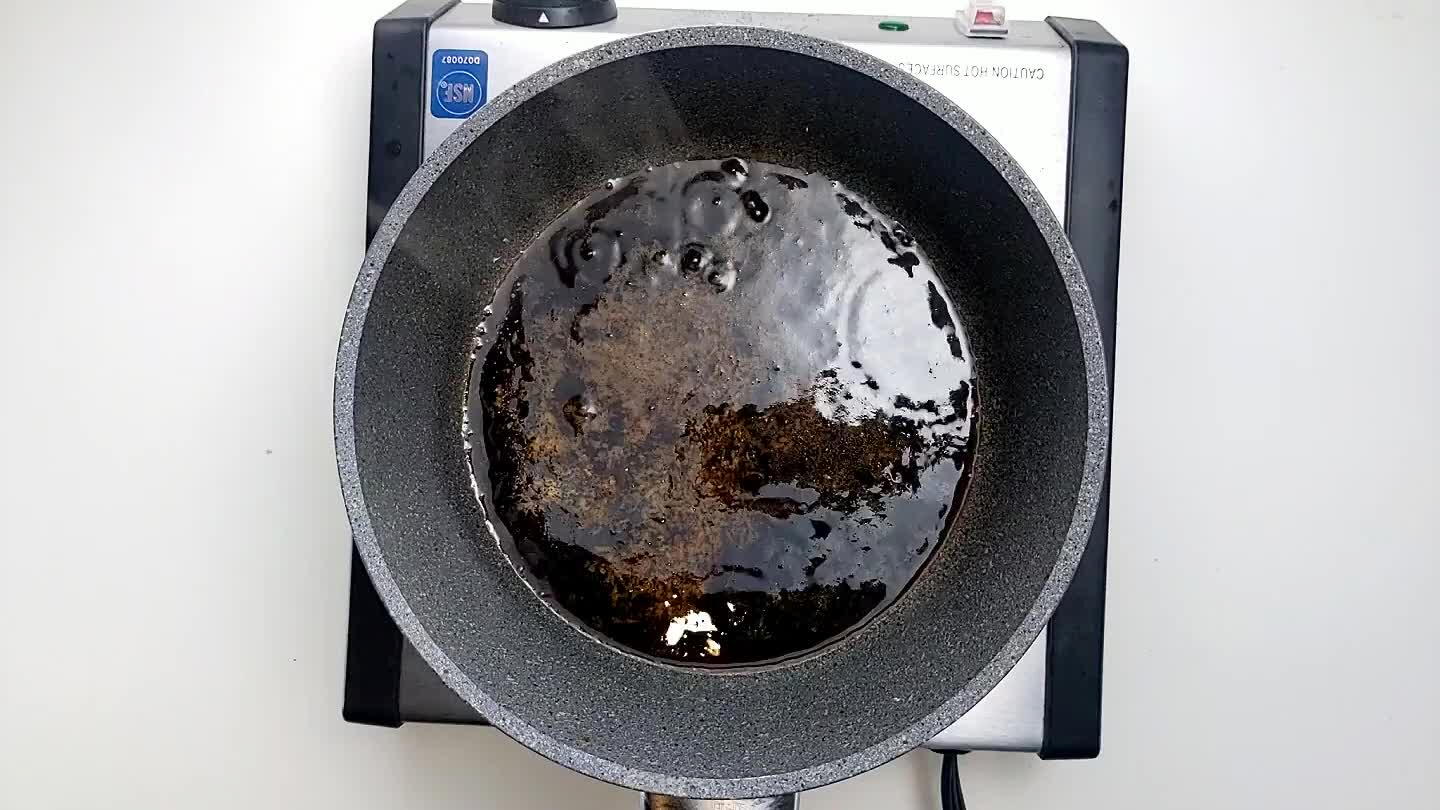 Bring the sauce up to a simmer.
Add cornstarch to the water and whisk to combine. Pour into the sauce and simmer for a few minutes until thickened. Remove from the heat.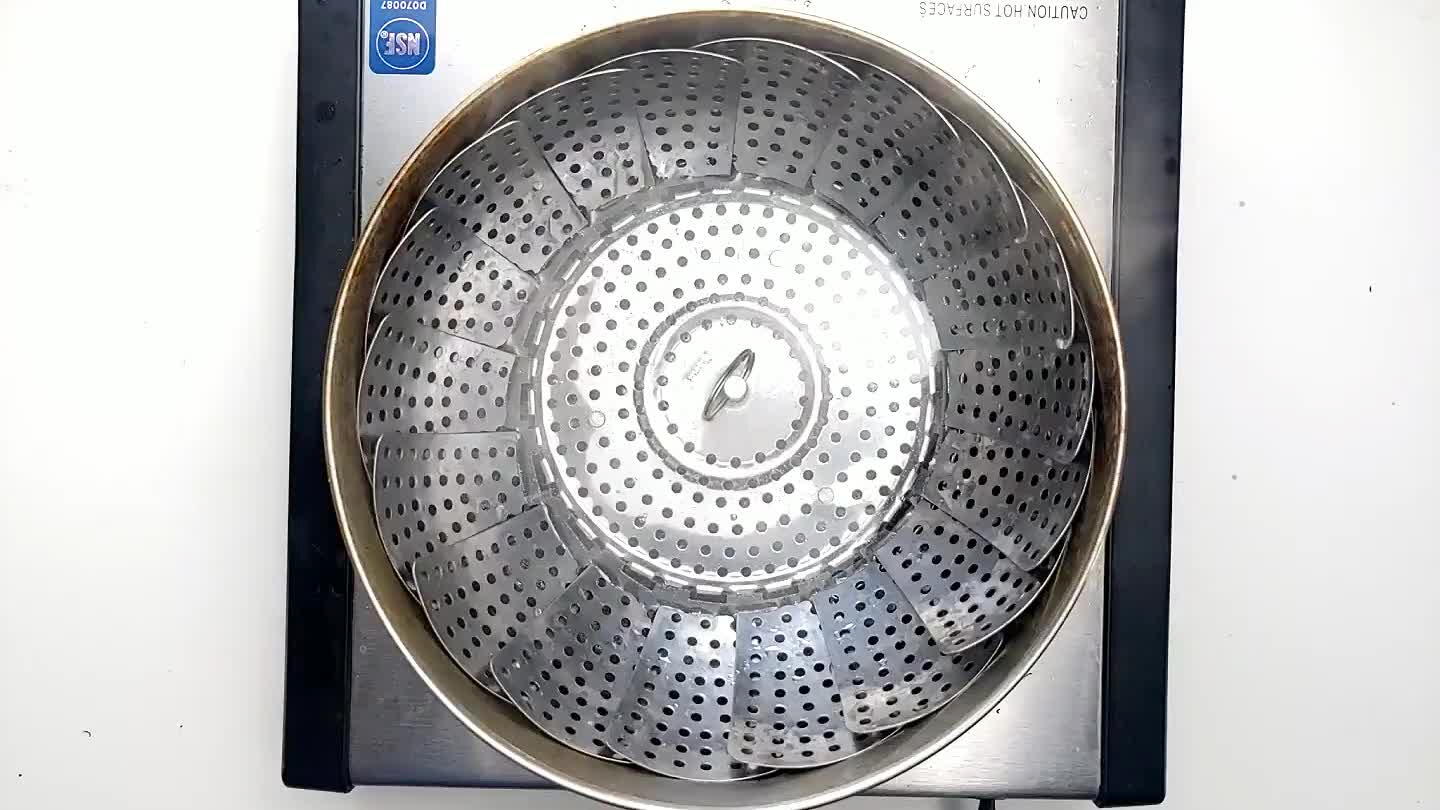 Put the broccoli in a saucepan with a steamer basket and about an inch or two of water. Bring the water to a simmer, add a lid, and steam for about 5 minutes. Once the tofu is nice and crispy, remove it from the oven and stir into the sauce until coated.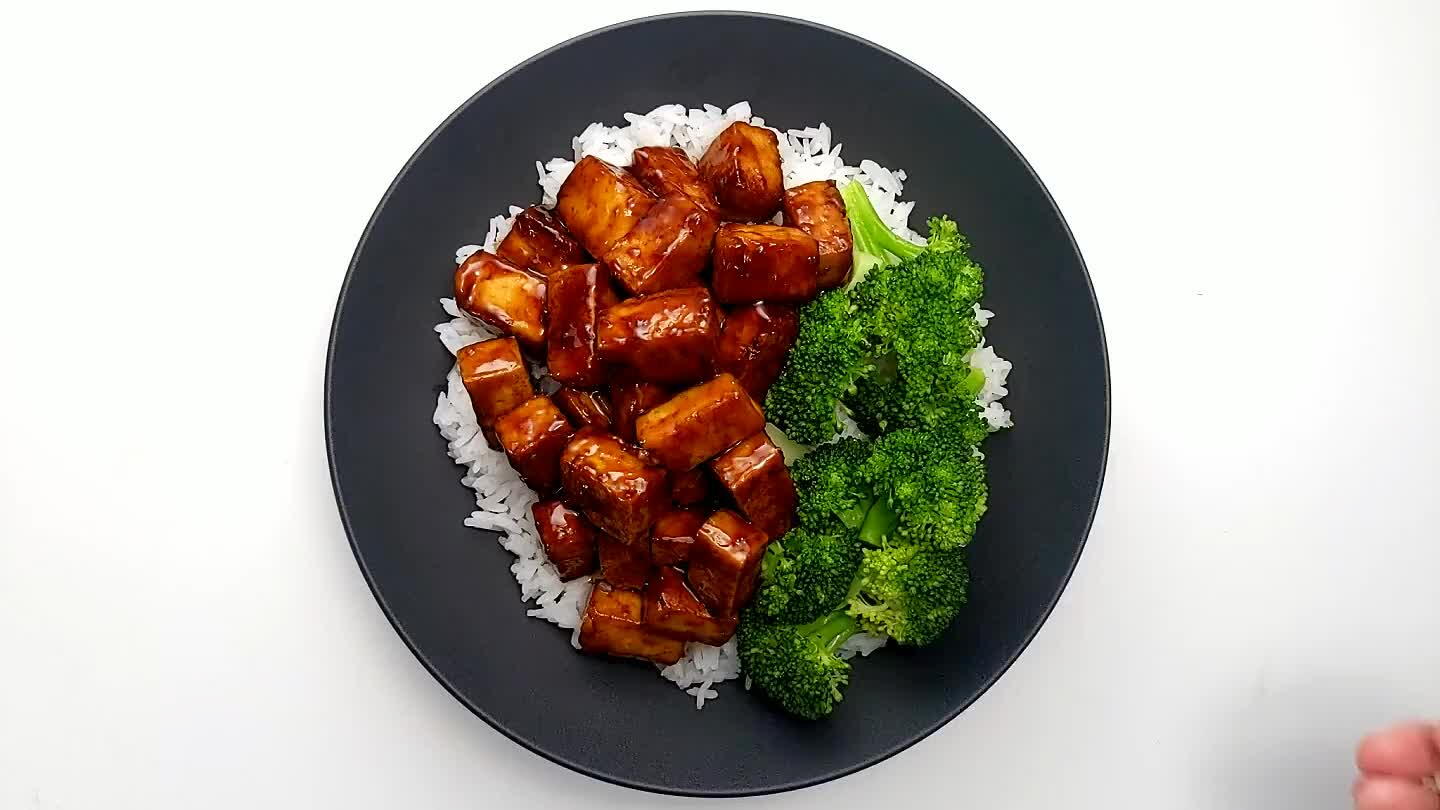 Warm rice and top with tofu teriyaki, broccoli, sesame seeds, and sliced green onions.