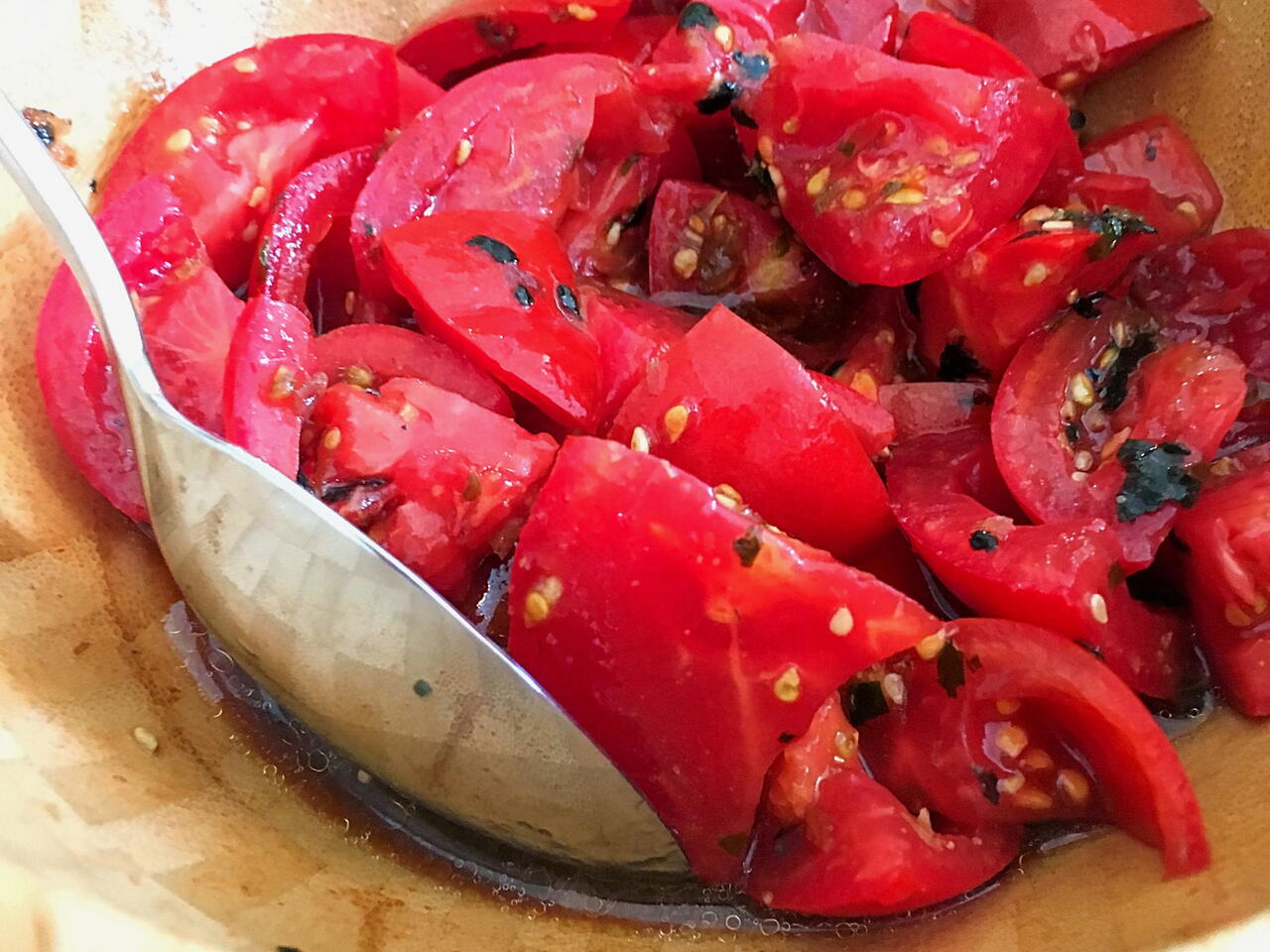 Recipe video made by Ryan
Published on 09/13/2017, viewed by 4518
4 portions
20m
No Tuna? No Problem. I love tuna, but at the peak of tomato season, I'll chose this over traditional poke.
What you will need
6 early girl tomatoes
1/2 tbsp toasted sesame oil
1/2 tbsp rice wine vinegar
1/4 cup soy sauce
1/2 tsp grated ginger
1 sprinkle of furikake or 1 sheet of nori and some roasted sesame seeds
(Nutritional facts 286 calories, 1.27 g fat, 68.32 g carbohydrates, 12.47 g protein, 0 mg cholesterol, 528 mg sodium)
How to cook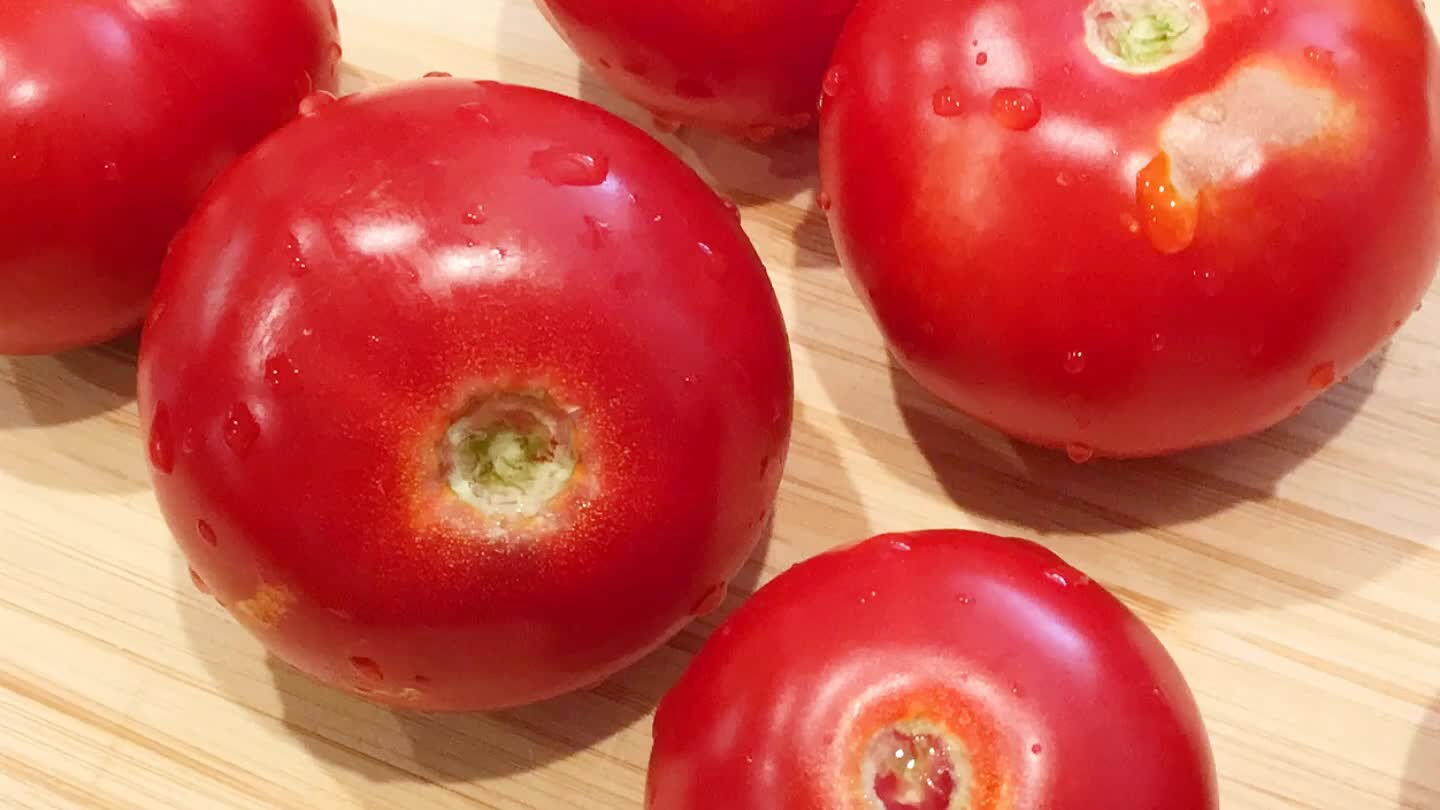 Dice up the tomatoes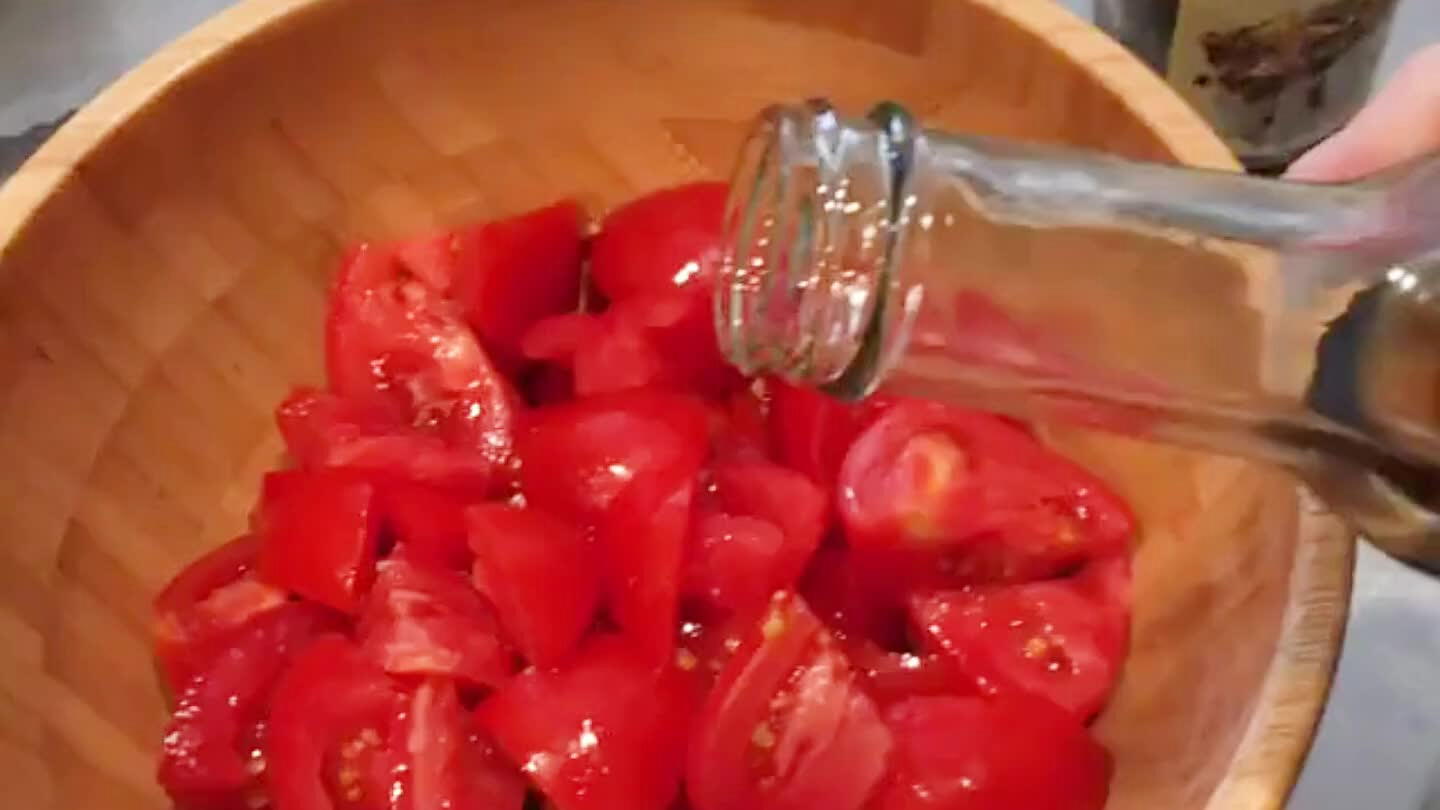 Mix the Sesame oil, vinegar, and soy with ginger. I admit I didn't follow the amounts perfectly. I recommend that you do. I just couldn't find measuring cups and spoons in my friend's kitchen.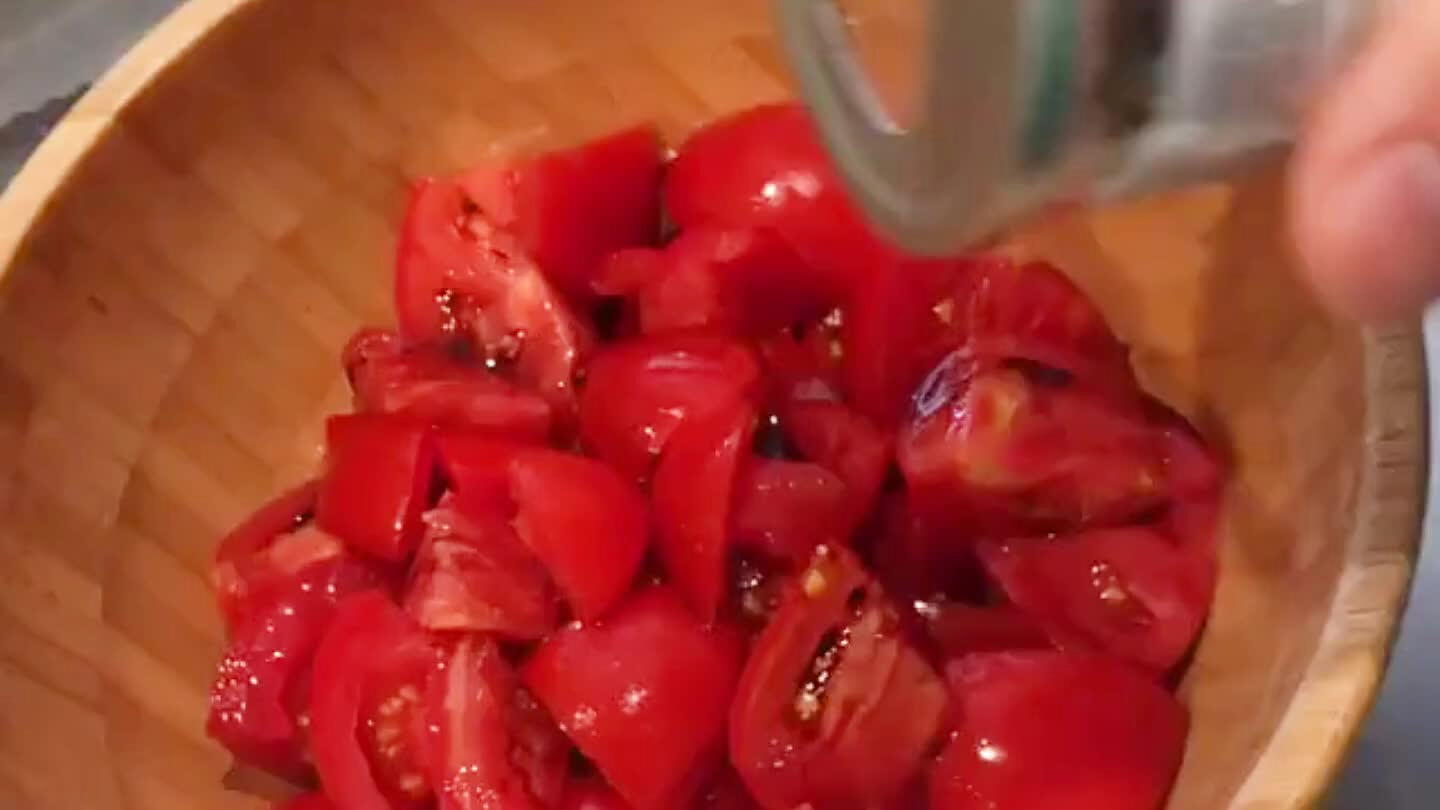 Add some furikake or nori. If you have nori, toast it over low heat until it gets sorta rigid and then tear or chop it to pieces.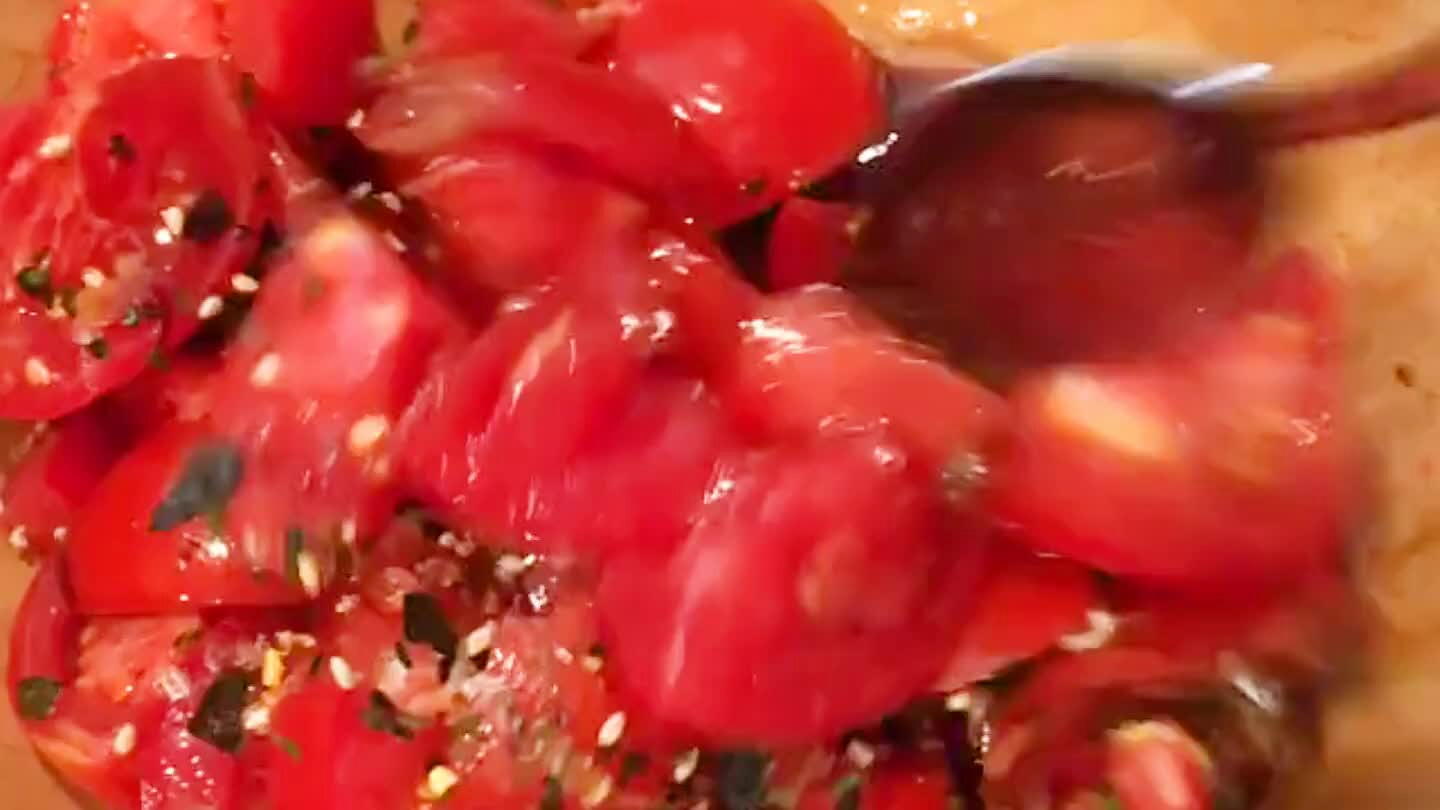 Toss it up. Give a taste, and serve.
Comments