Tortilla de Patata
Spanish Potato Omelette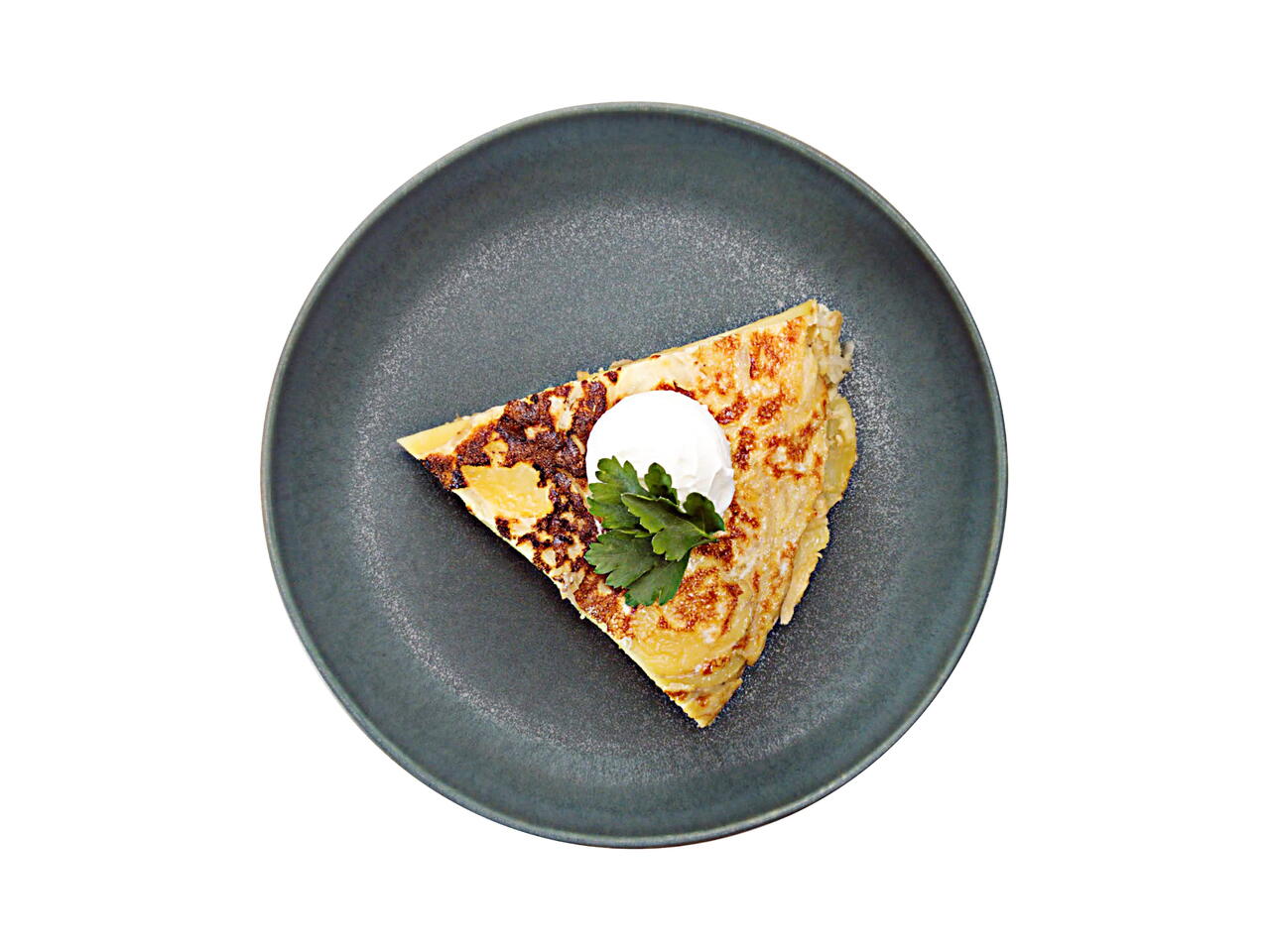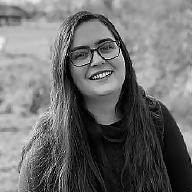 Recipe video made by Michelle
Published on 02/16/2021, viewed by 1134 , 0 Comments
8 portions
30m
I am always surprised by how delicious this super simple recipe is. It is super filling and is even delicious cold out of the fridge! Feel free to top with sour cream or your favorite fresh herbs.
What you will need
2 Cups Olive Oil
2 lbs Gold Potatoes
1 Yellow Onion
7 Eggs
2 tsp Salt, divided
(Nutritional facts 284 calories, 19.88 g fat, 17.76 g carbohydrates, 8.31 g protein, 197 mg cholesterol, 704 mg sodium)
How to cook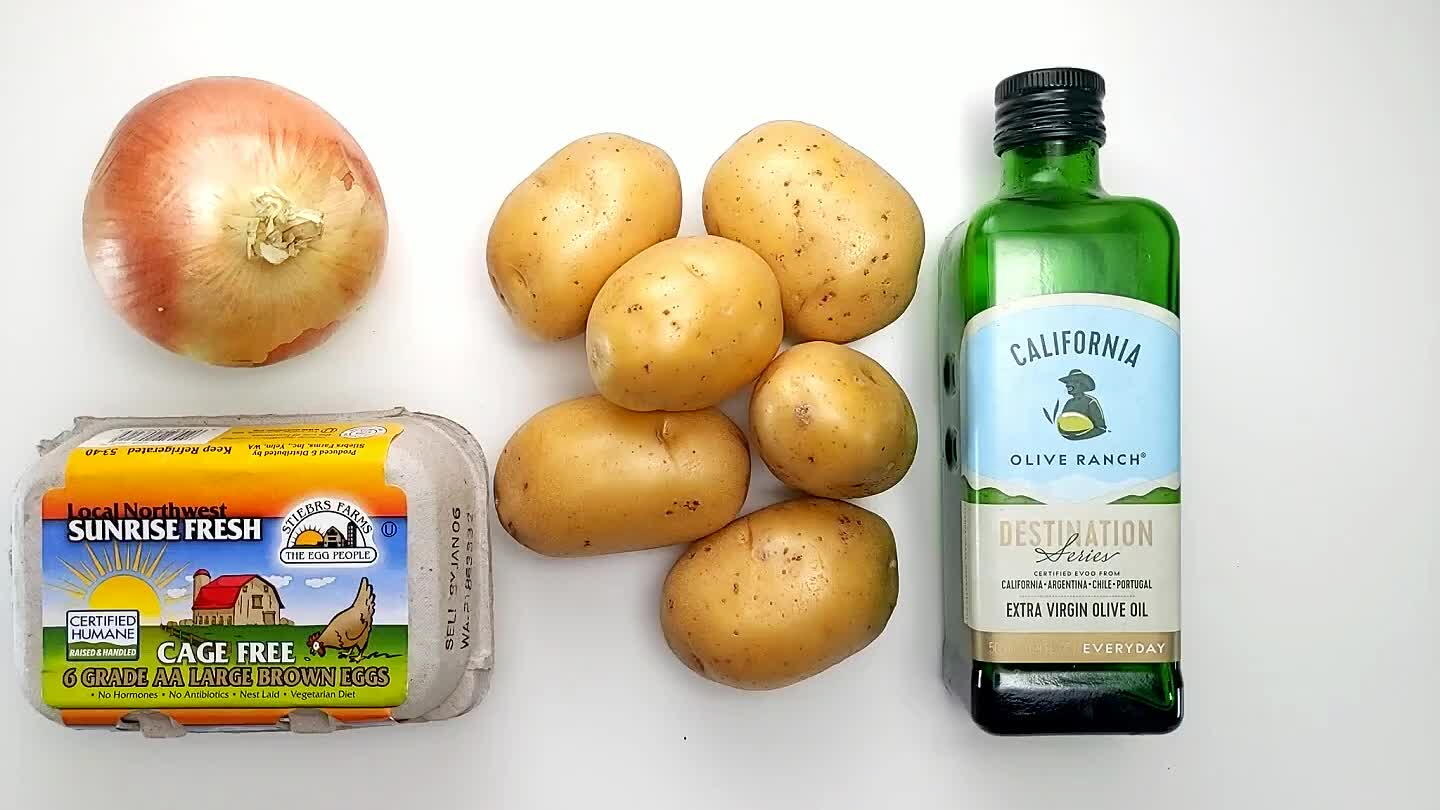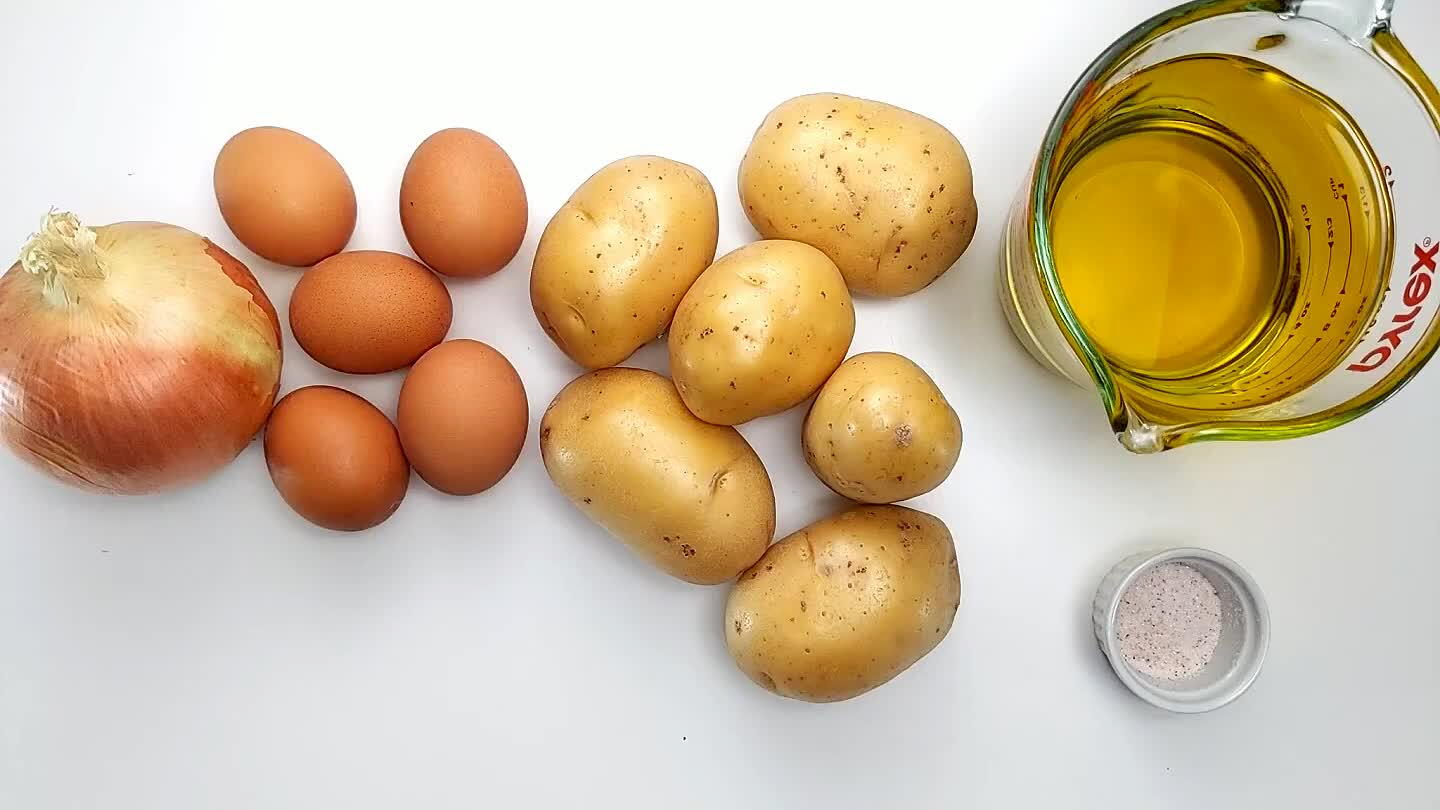 Gather and portion all ingredients.
Thinly slice the potatoes using a mandolin.
Peel the onion and slice thin.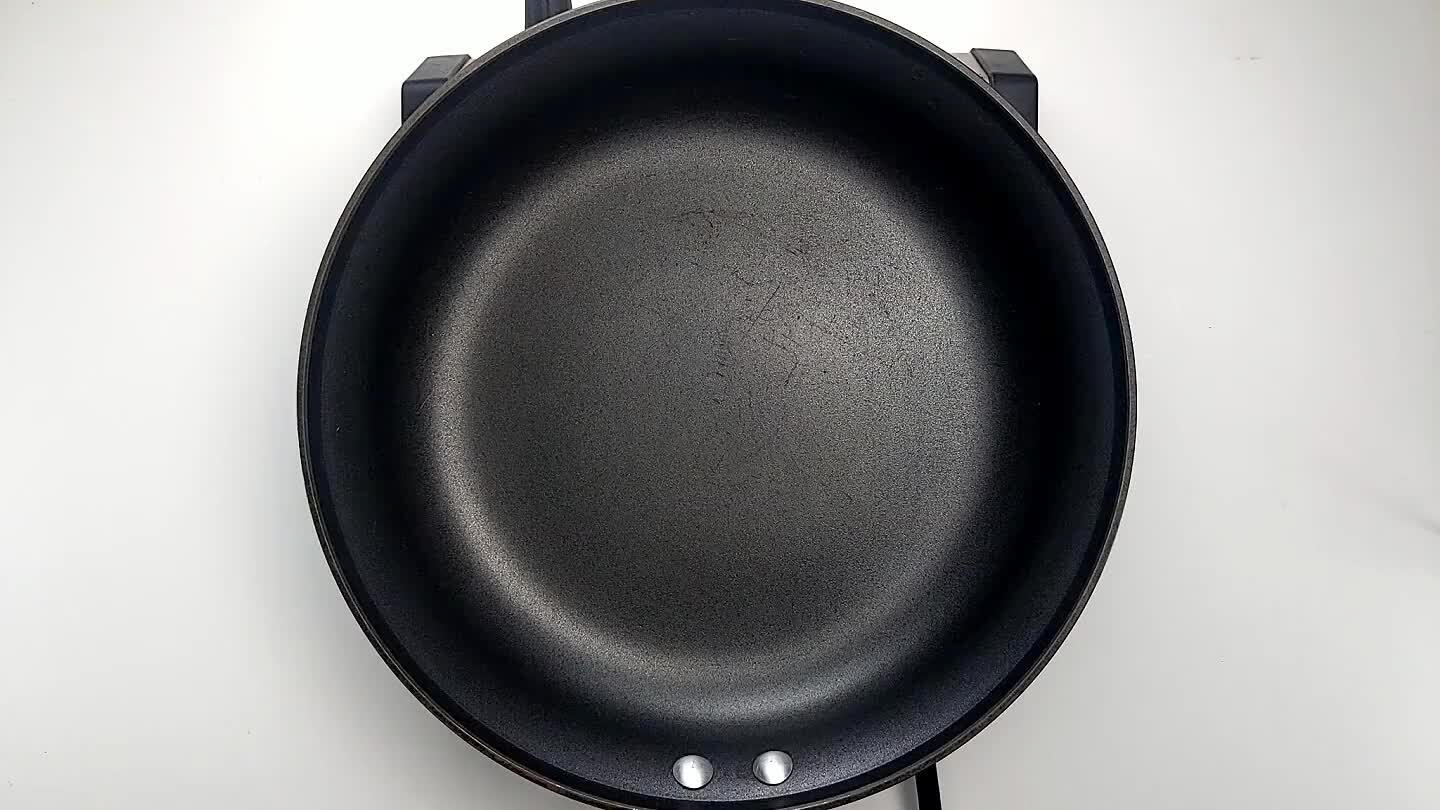 Heat the olive oil in a large non-stick skillet.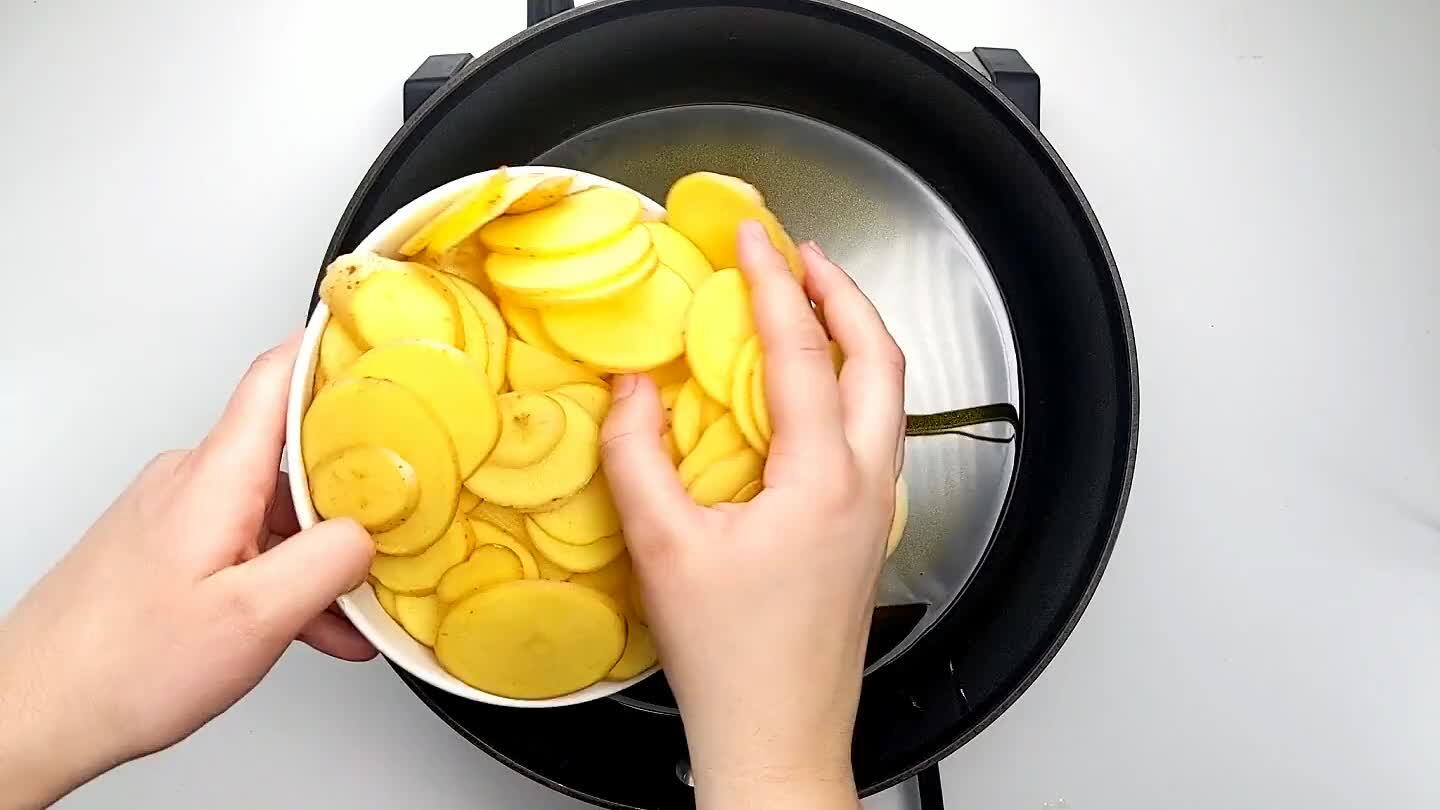 Add the potatoes and onions to the olive oil.
Season the potatoes and onions with 1 1/2 tsp of salt.
Bring the oil to a simmer and cook the potatoes, stirring occasionally for about 10 minutes or until fork-tender.
Drain the olive oil into a seperate bowl. This olive oil can be saved to use for other cooking!
Crack the eggs into a bowl and season with the remaining 1/2 tsp of salt. Whisk until smooth.
Add the potatoes and onions back to the skillet and pour the egg mixture over the top. Gently stir to spread the egg between the layers of potato.
Cook for 5-7 minutes over medium-low heat until the edges are set. Run a spatula around the outside and underneath to make sure it is not sticking to the pan.
Carefully flip the tortilla by turning it out onto a plate that is larger than the pan. Then slide the tortilla off of the plate to cook on the other side.
Comments