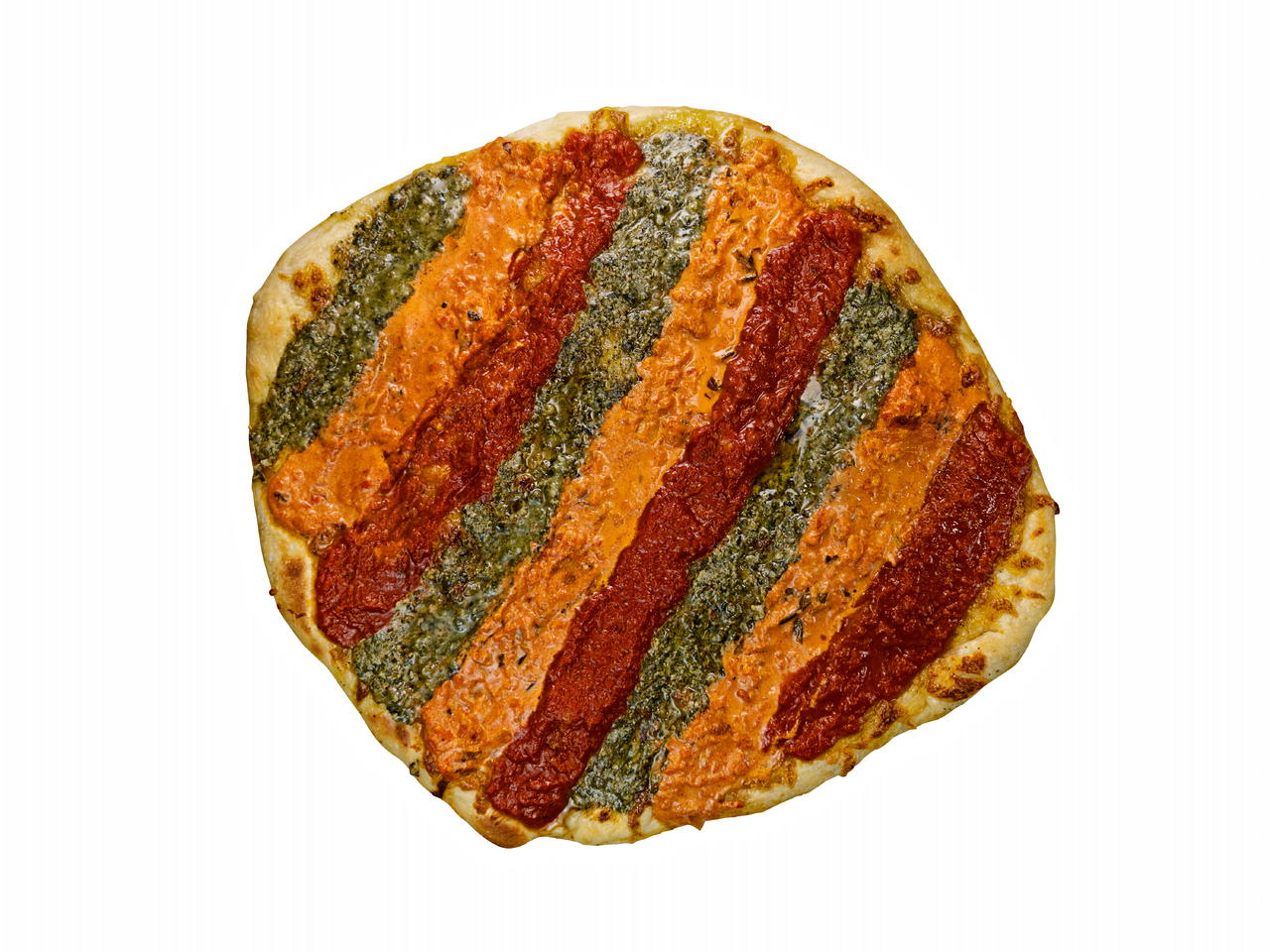 What you will need
1 lb Pizza Dough
8 oz Shredded Mozzarella
7 oz Pesto
1 cup Marinara Sauce
1 cup Vodka Sauce
1/2 cup Grated Parmesan Cheese, optional
(Nutritional facts 248 calories, 16.05 g fat, 14.6 g carbohydrates, 11.15 g protein, 22 mg cholesterol, 741 mg sodium)
How to cook
Gather and portion ingredients.
Pour a bit of oil on a baking sheet and spread and stretch dough evenly to fit the pan.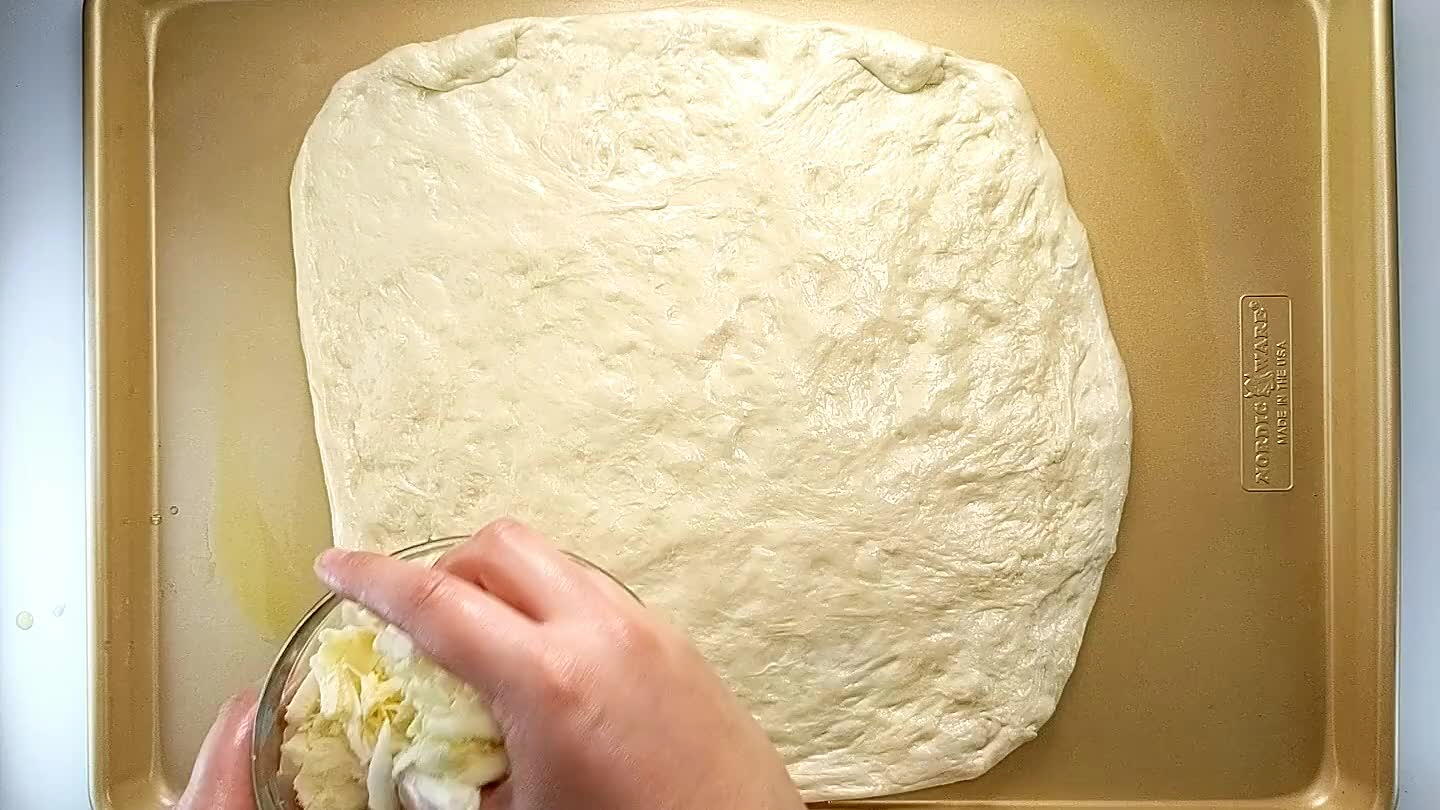 Sprinkle the mozzarella over the dough.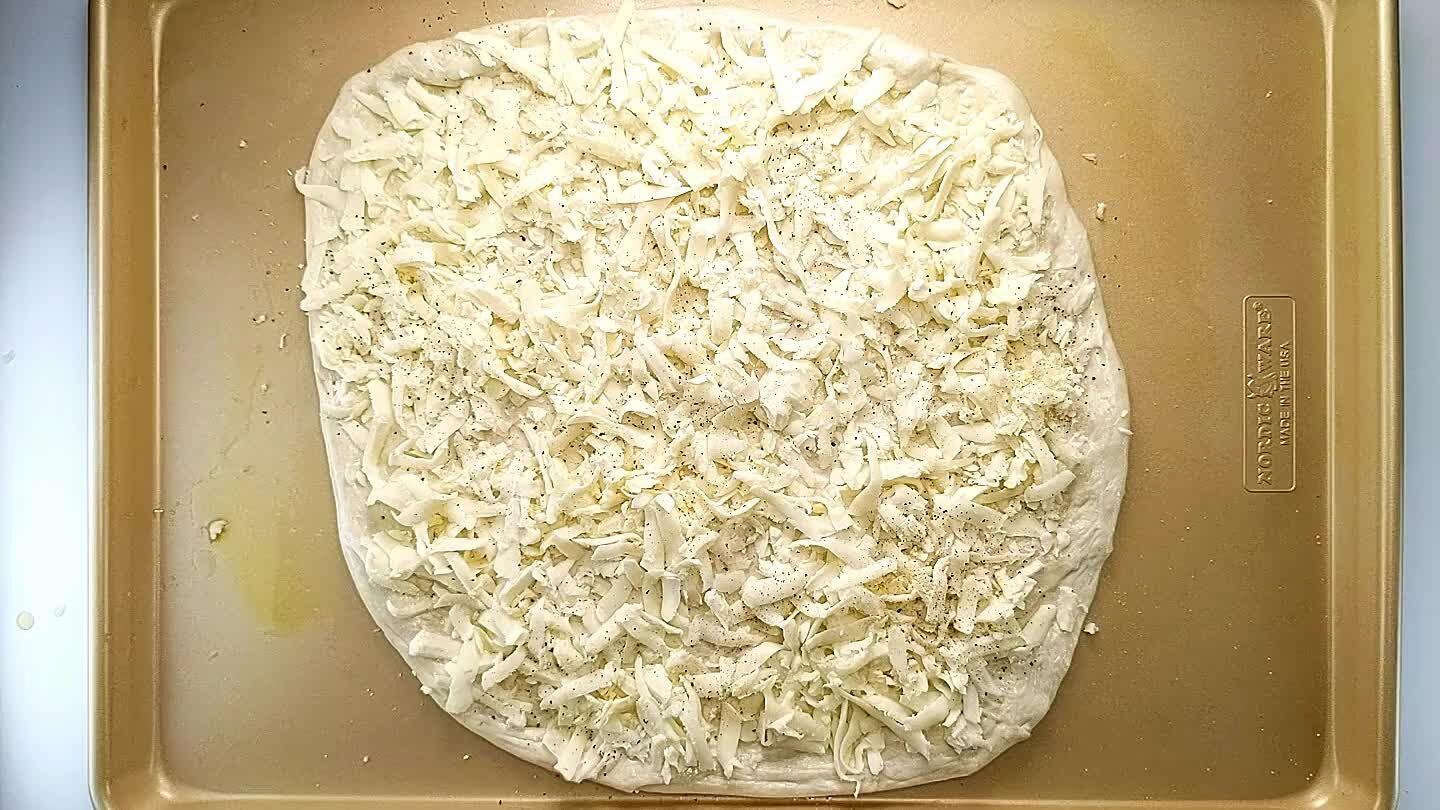 Bake the pizza dough and cheese for about 15-20 minutes or until dough is cooked through and cheese is browned and bubbling.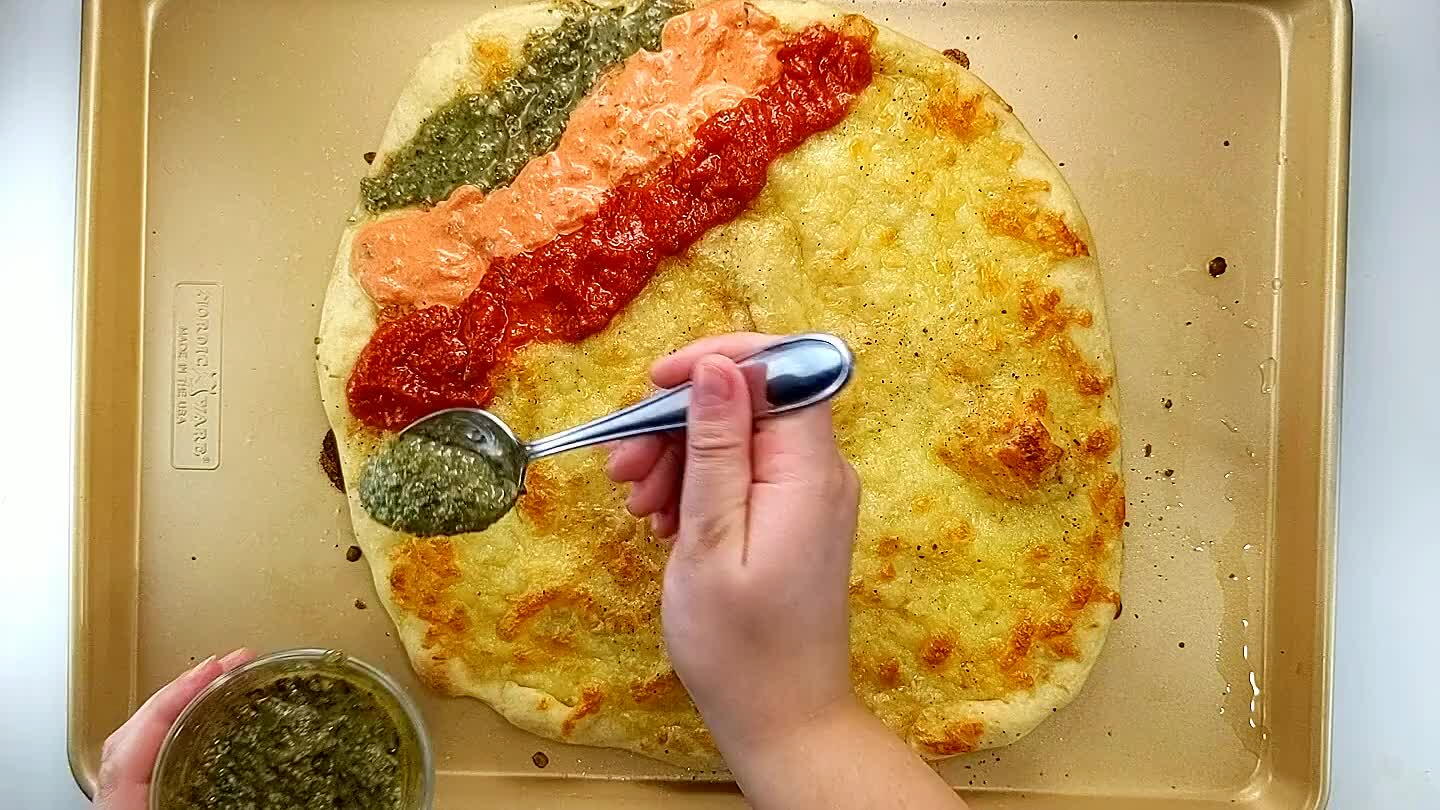 Spread the pesto, vodka sauce, and marinara sauces in stripes across the pizza.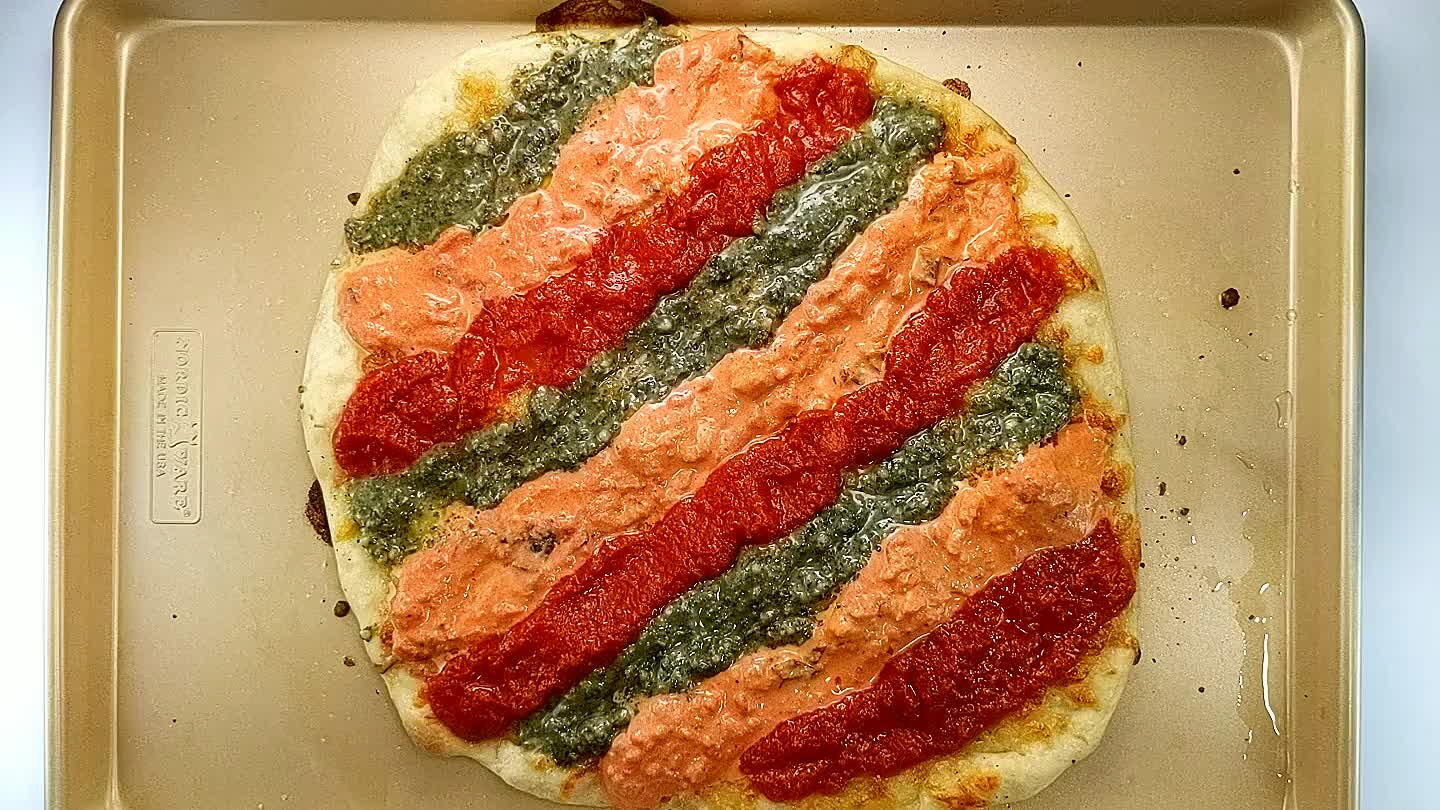 Bake or broil the pizza with the sauce for another 5 minutes or until sauce is warmed through.
Sprinkle the top with parmesan, slice, and serve!