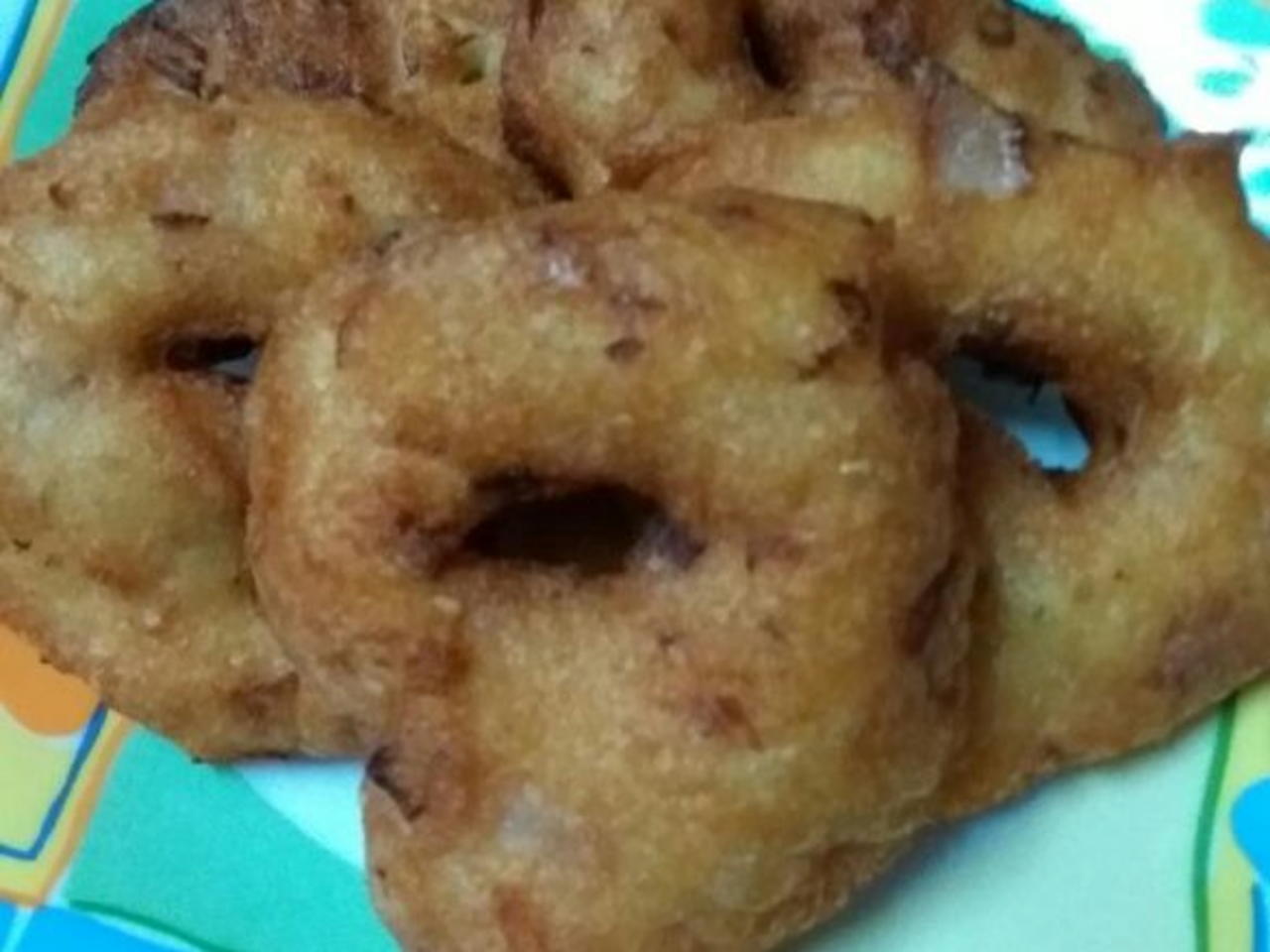 Vada or vadai as we Tamils say, is a very tasty snack. Crispy outside, soft inside, it is a snack for all ages. In restaurants, they serve vada along side of Pongal for breakfast which is a great combo. There are 2 varieties of vada. One is made with just urad dal & the other one namely "mupparuppu", (meaning 3 dals) urad, tur & channa dal. My recipe here is made with urad dal only.
What you will need
Whole urad dal - 1 cup (240ml cup)
8 tbsp/ half cup water
Green chilli - 5
Salt to taste
Medium sized onions - 2
Oil for deep frying.
(Nutritional facts 44 calories, 0.72 g fat, 9.16 g carbohydrates, 1.81 g protein, undefined mg cholesterol, 189 mg sodium)
How to cook
Wash & soak urad dal for 2 hours.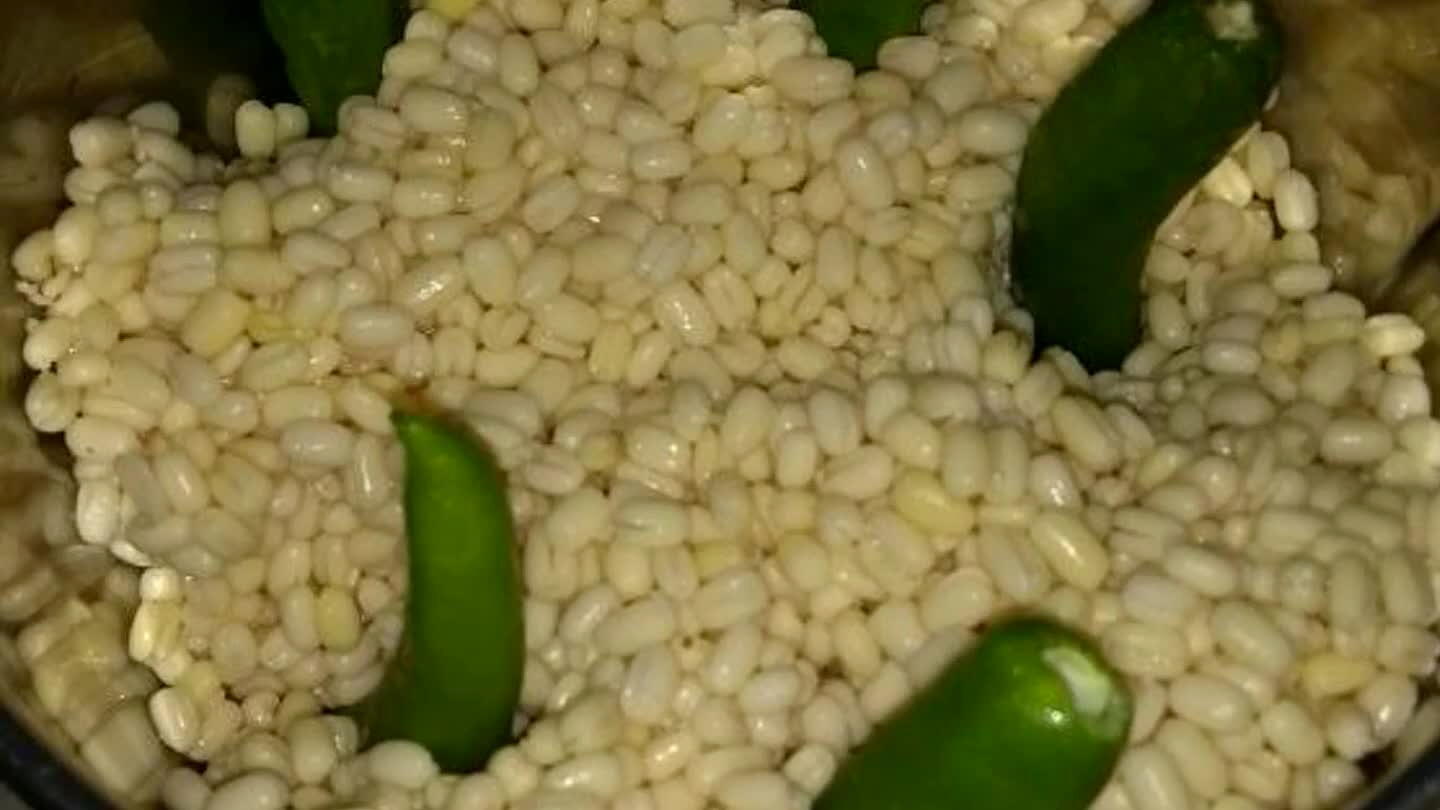 Grind the soaked dal along with chilli (& asafoetida if using) into a smooth paste. Do not add more water than 1/2 cup.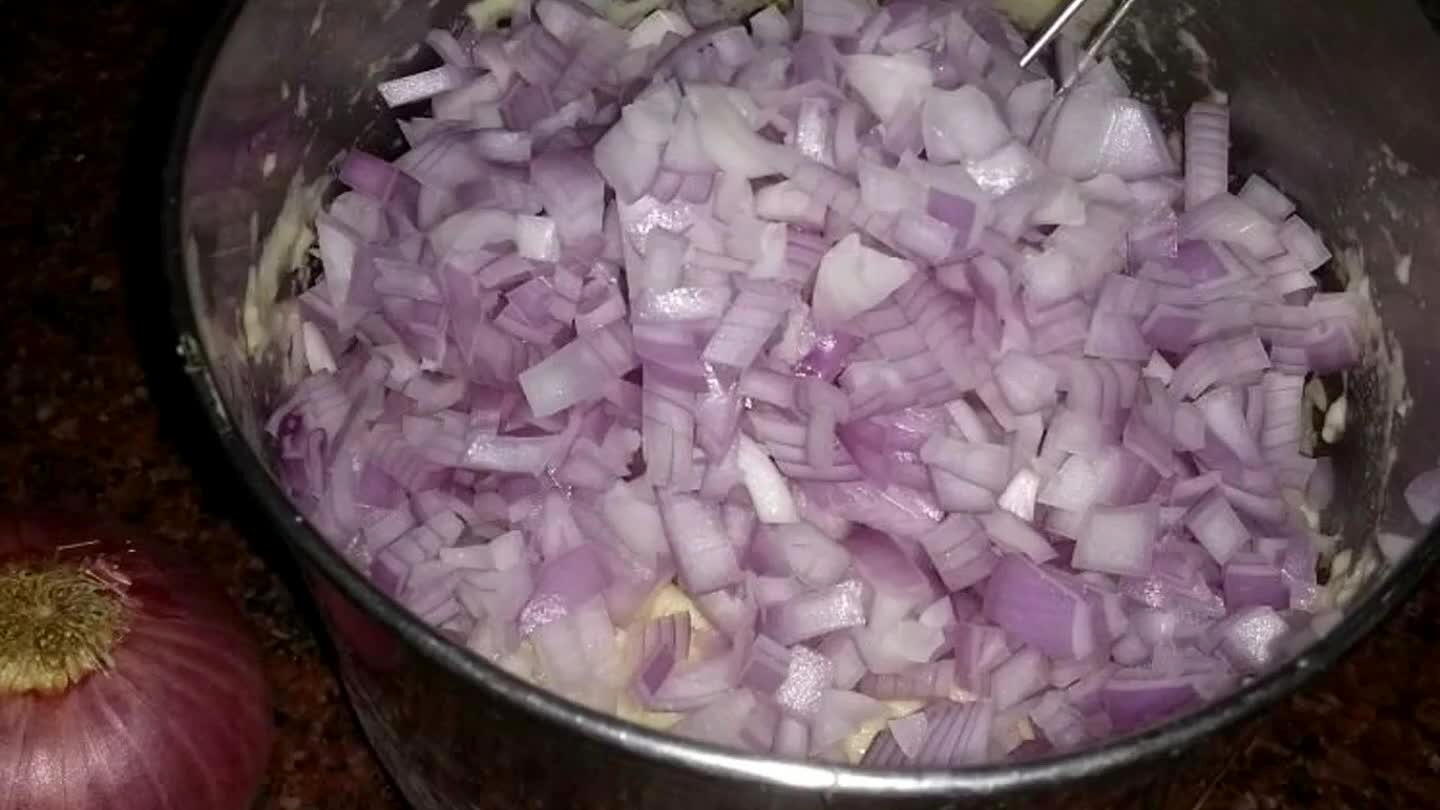 Finely chop the onions & add it to the batter. Add salt. Mix well.
Heat oil in high flame. Once the oil is hot (drop a little ball of batter in oil to check the temp) switch to medium low flame.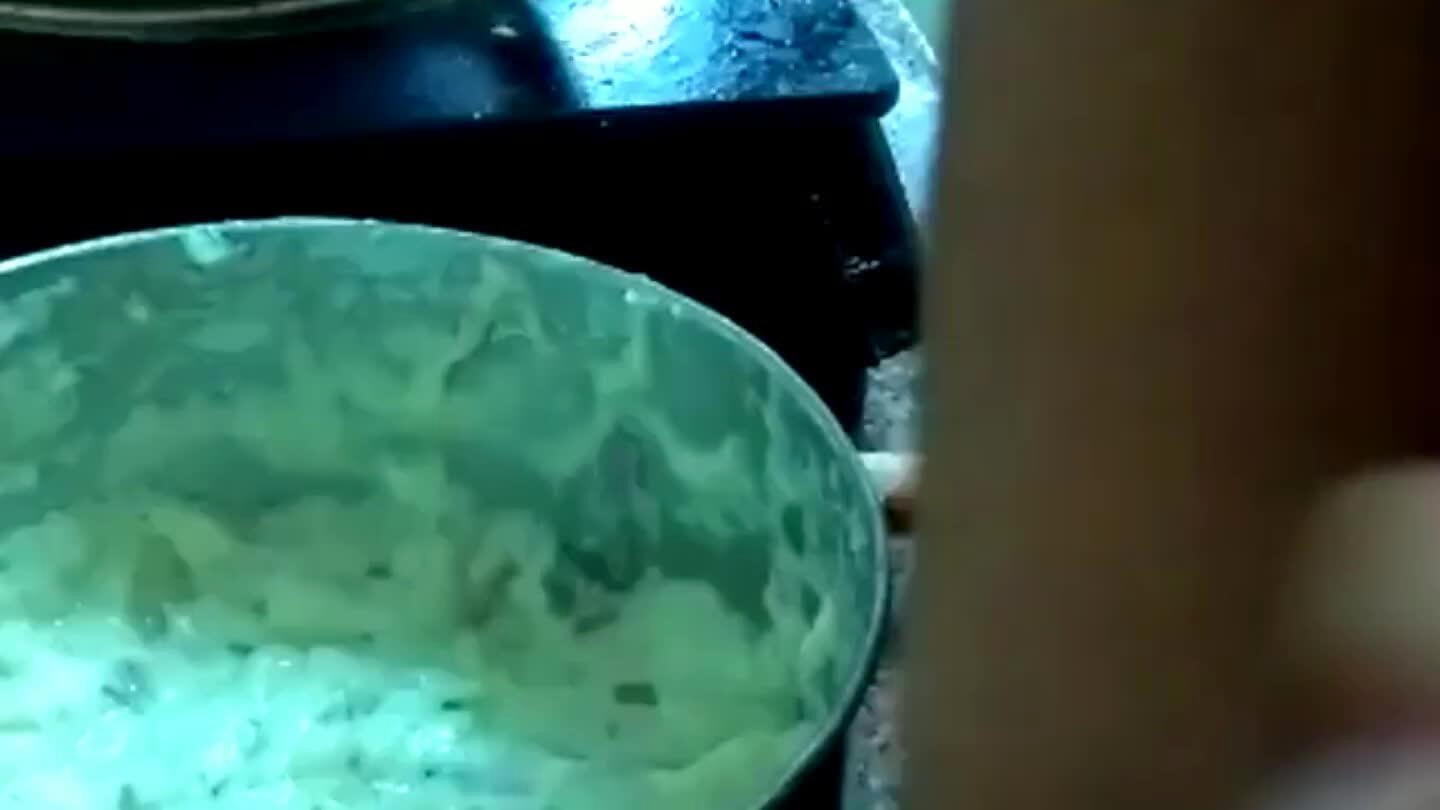 Take little amount of batter in ur palm, flatten it a little. Make a hole in the middle. Drop it in oil an fry until brown. (Be careful not to burn it)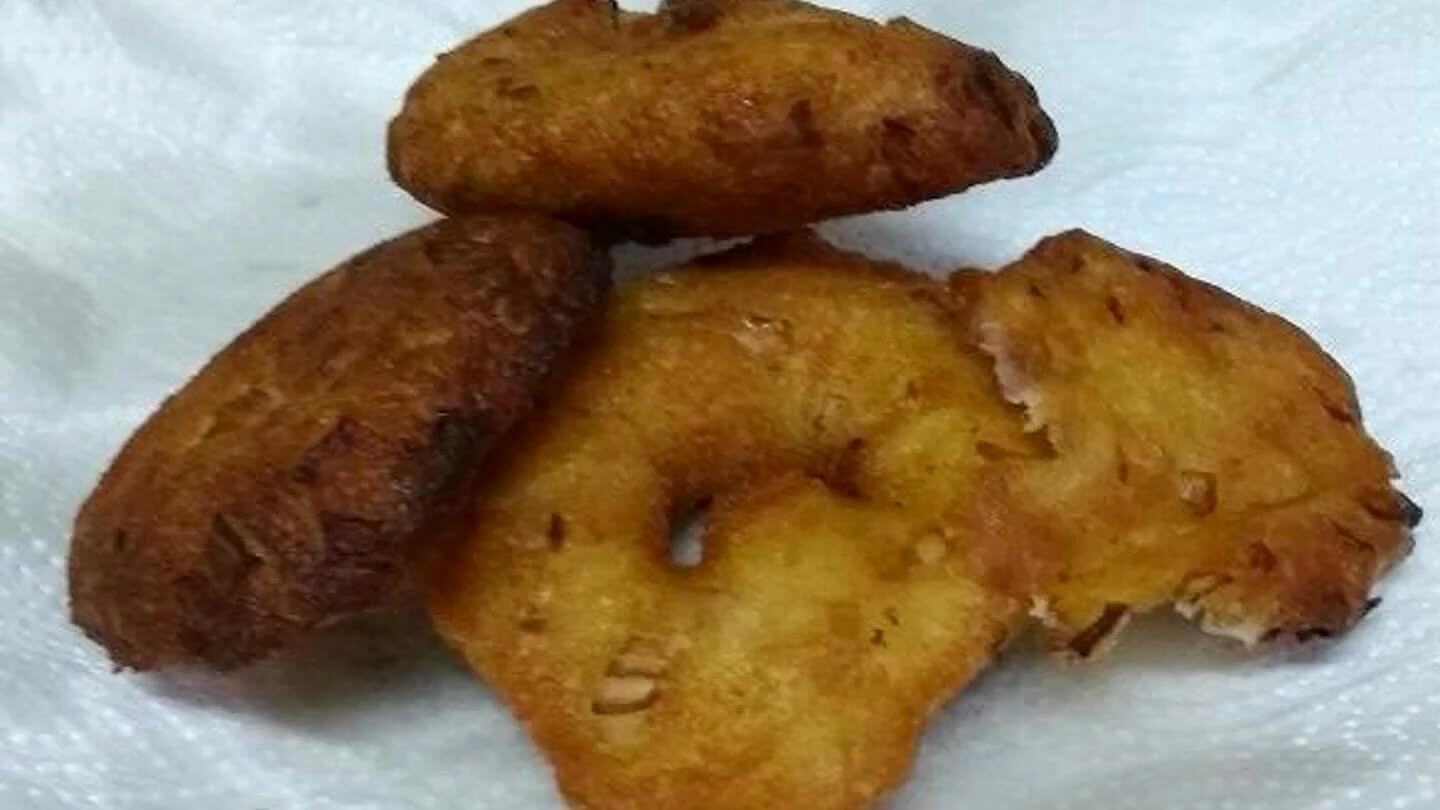 Drain excess oil in a kitchen towel. Serve hot with coconut chutney or just as is.
Tips
Generally 2 hours is more than enough. But i soak it for more than 3 hours. The more dal soaks, the tastier the vada will be. The hole in the middle lets the batter to be cooed evenly. Vada can be prepared without onions too.