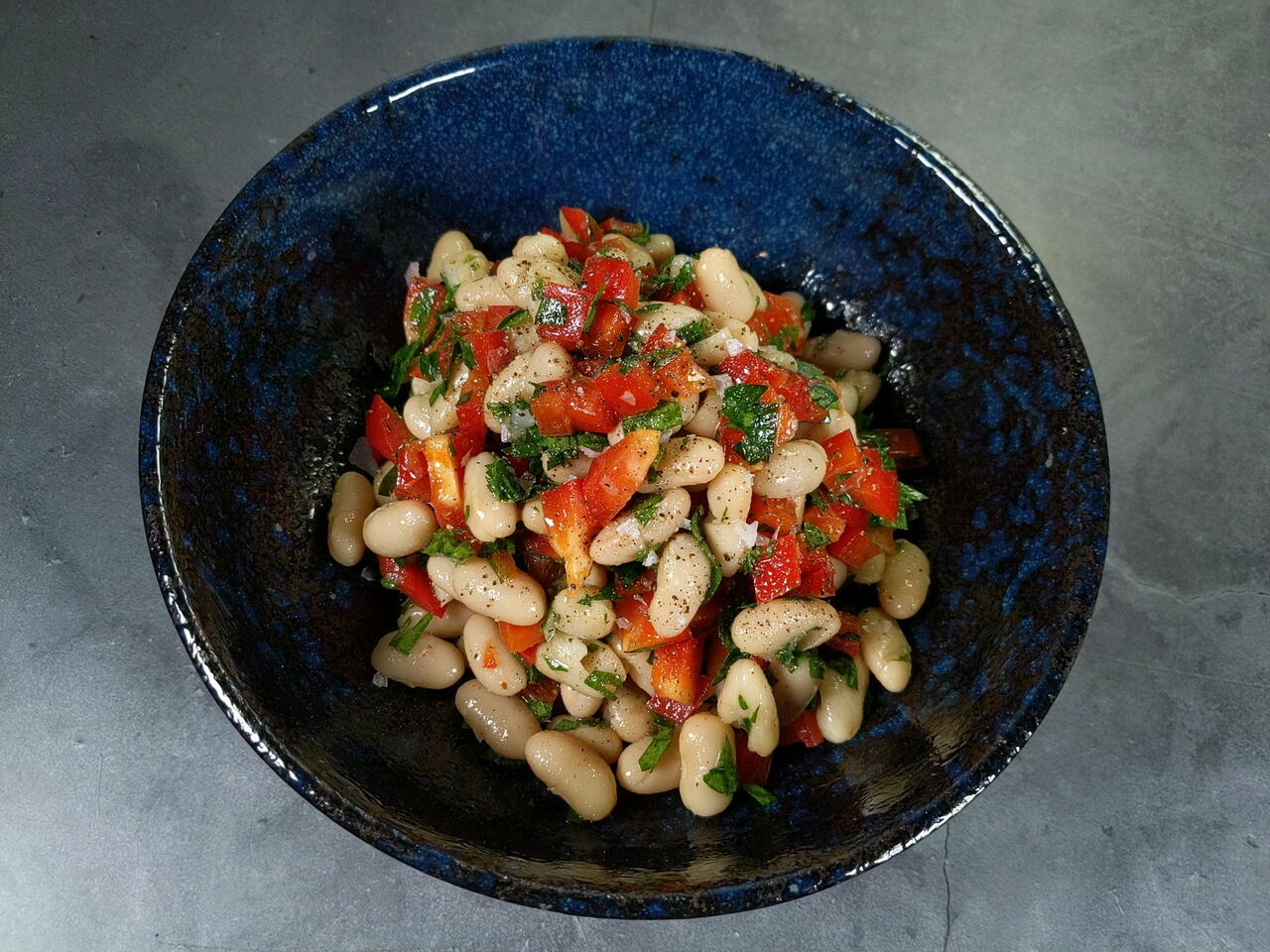 Recipe video made by Ryan
Published on 08/05/2019, viewed by 1753
4 portions
15m
I love bean salads. This is a great, healthy, meatless side dish, great for picnics. It's super quick and it only gets better as it sits and the flavors meld. This recipe is based on an old Rachael Ray 30-minute meals recipe that was actually one of the first recipes I ever cooked, way back before I started cooking professionally.
What you will need
1 can (15oz.) cannelini beans
1 red bell pepper
4 sprigs fresh Italian Parsley
1 lemon
Salt and pepper
(Nutritional facts 27 calories, 0.26 g fat, 5.72 g carbohydrates, 0.93 g protein, undefined mg cholesterol, 1567 mg sodium)
How to cook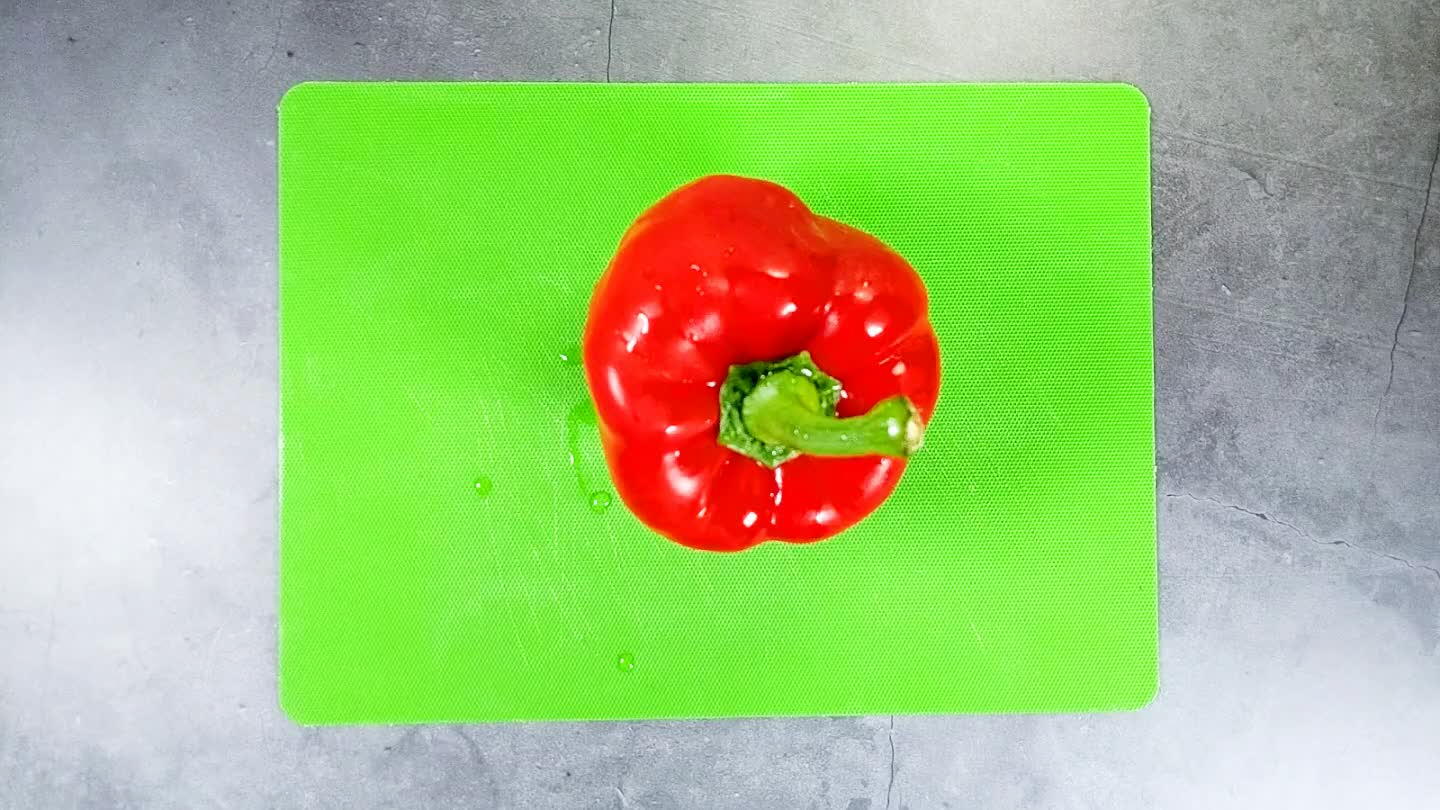 Cut the bell pepper in half through the stem. Slice out the stem and white parts and remove the seeds.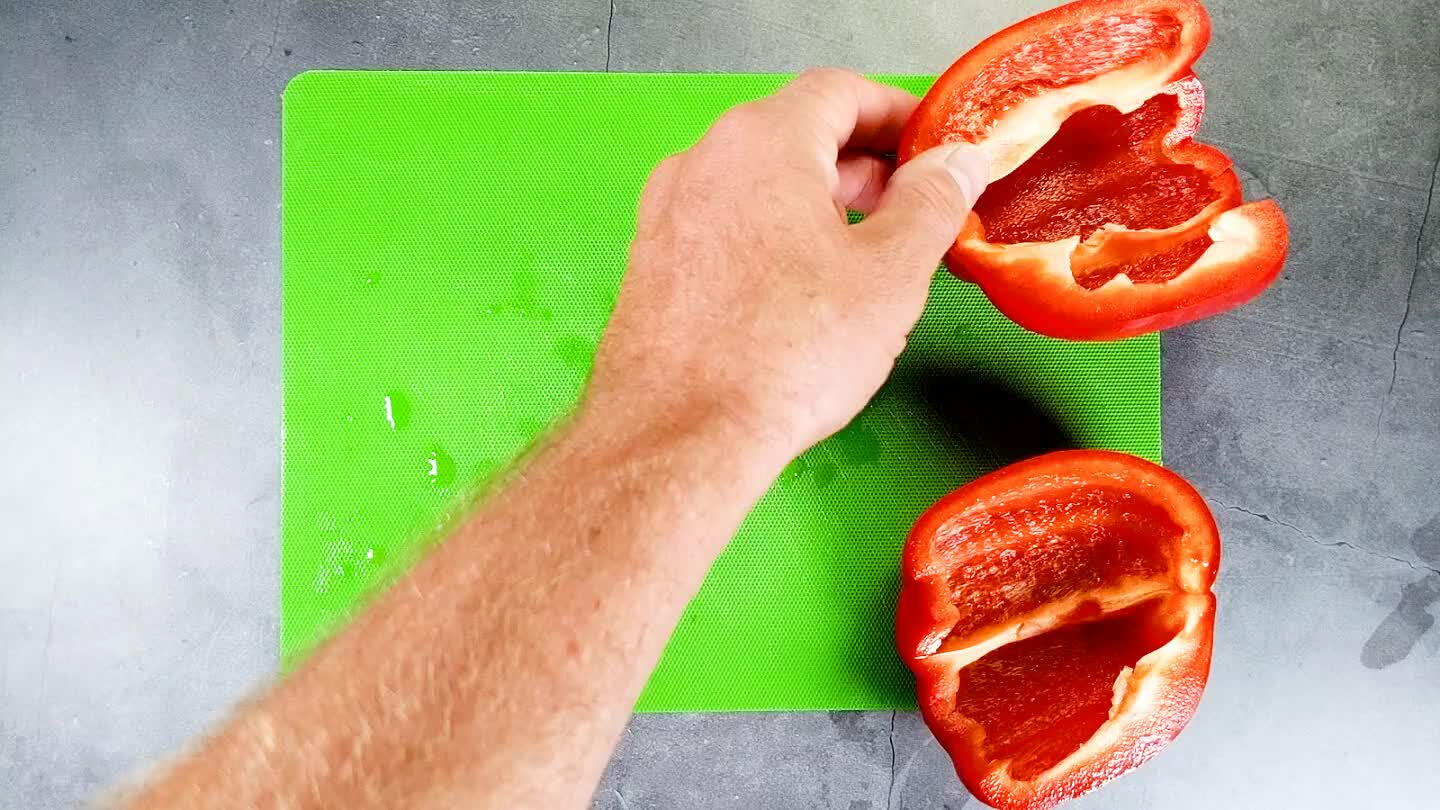 Cut the bell pepper halves into thin strips (about 1/4" wide).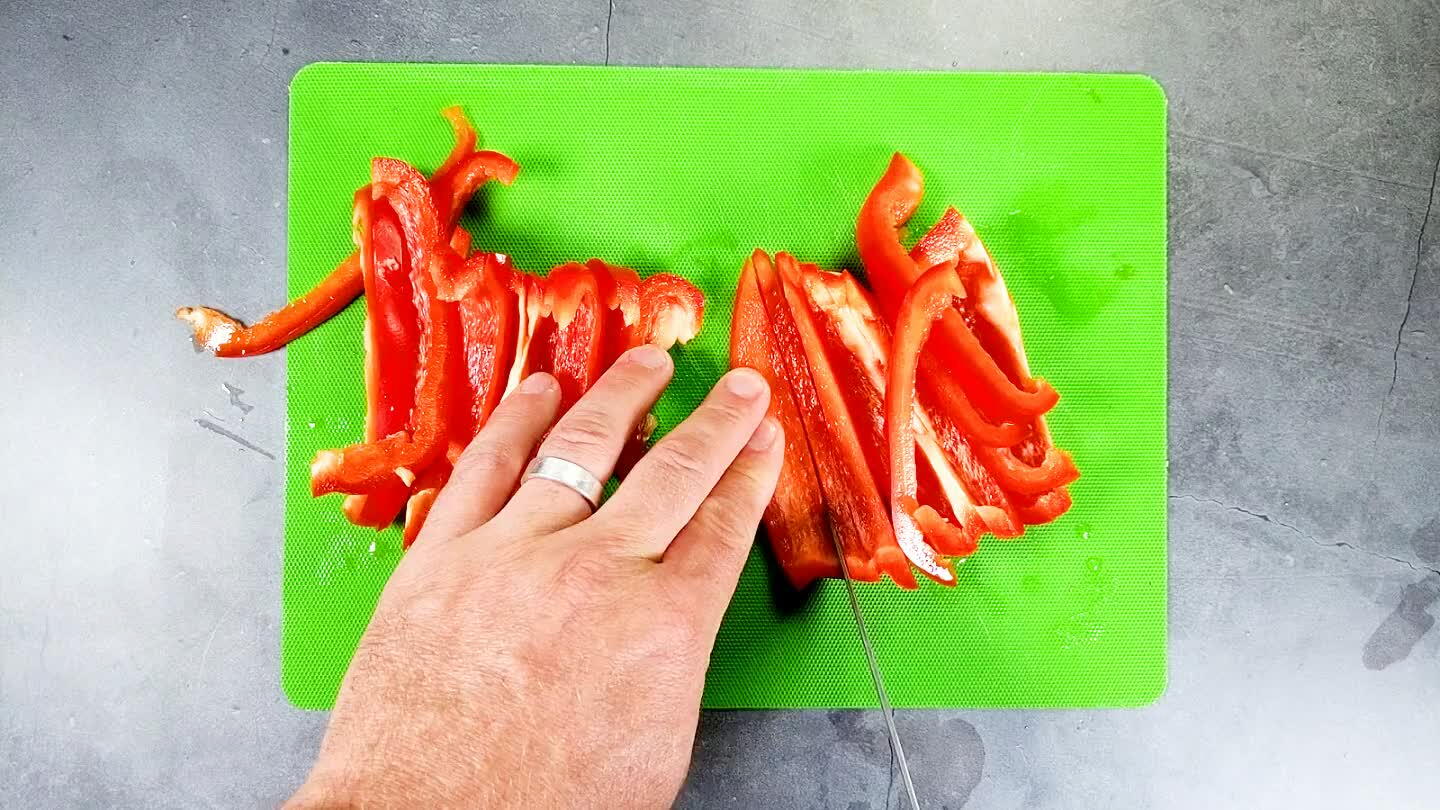 Gather the strips up into a bundle. Point them towards your knife and slice into little squares. Transfer the diced bell pepper to a mixing bowl.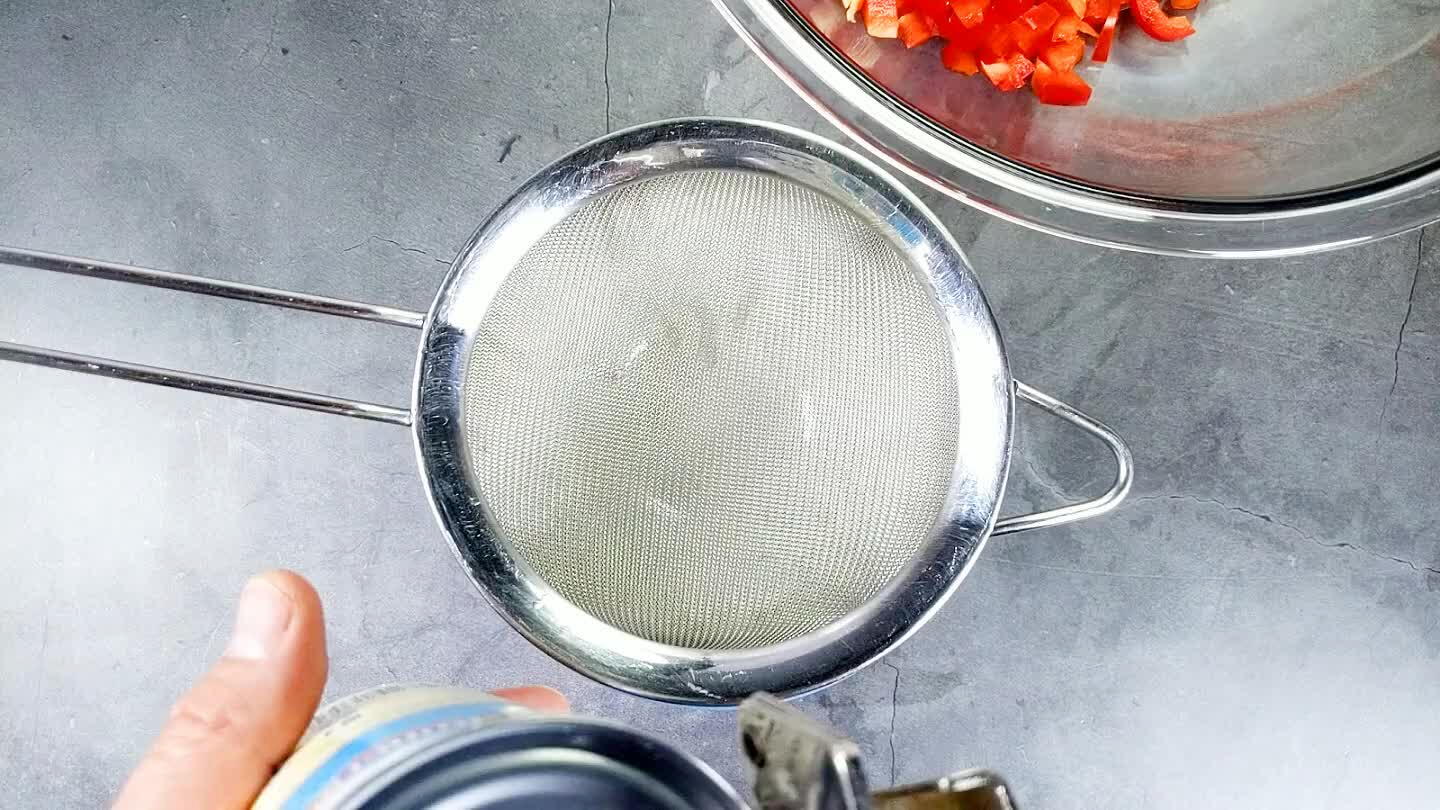 Open the can of beans and strain off the bean juice. Toss the beans in with the diced bell peppers.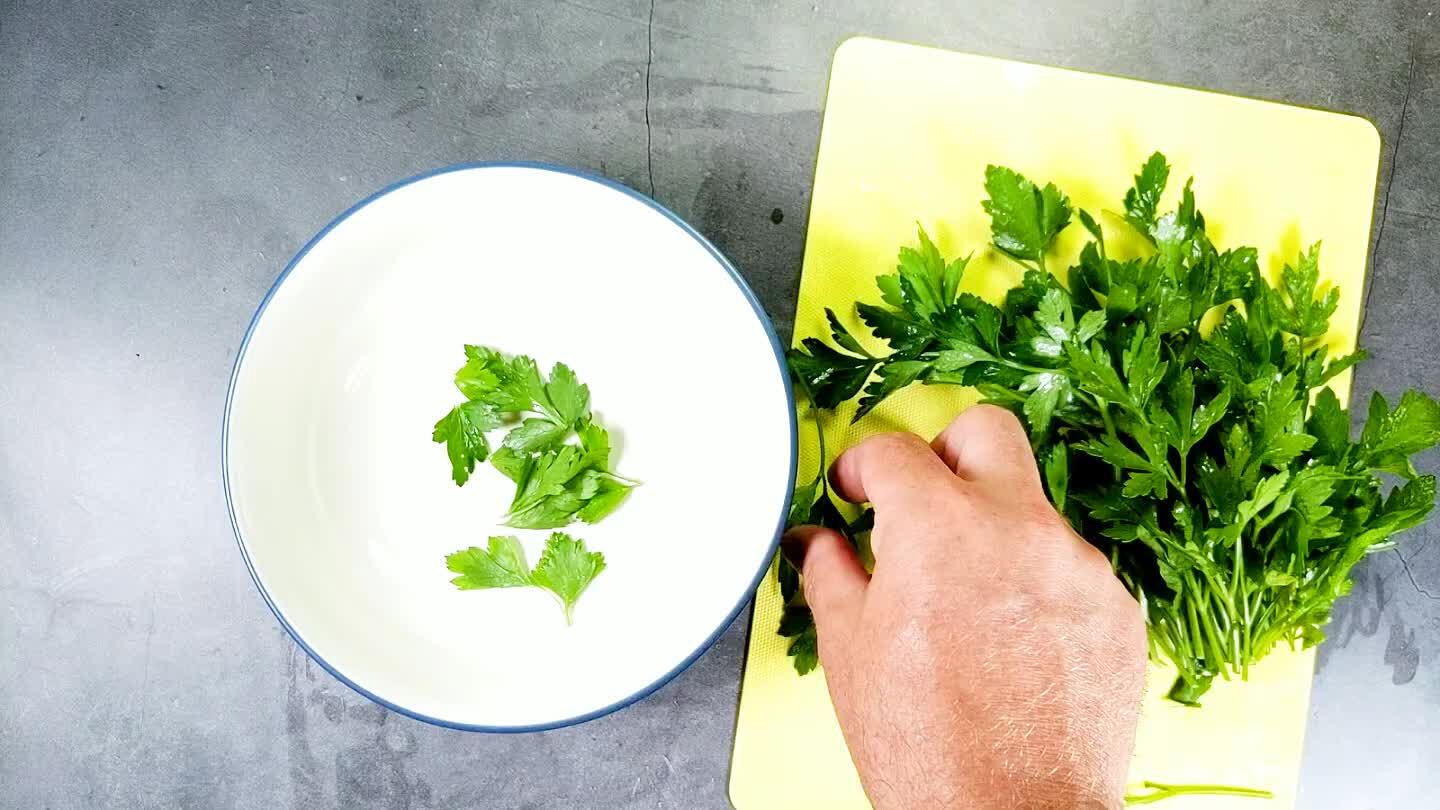 Pull the parsley leaves off of the stem. I like matching the lower leaves, and then moving up the stem. It's proven to be a precise and efficient method over the years, picking through thousands of stems of parsley, you go through a lot of different techniques.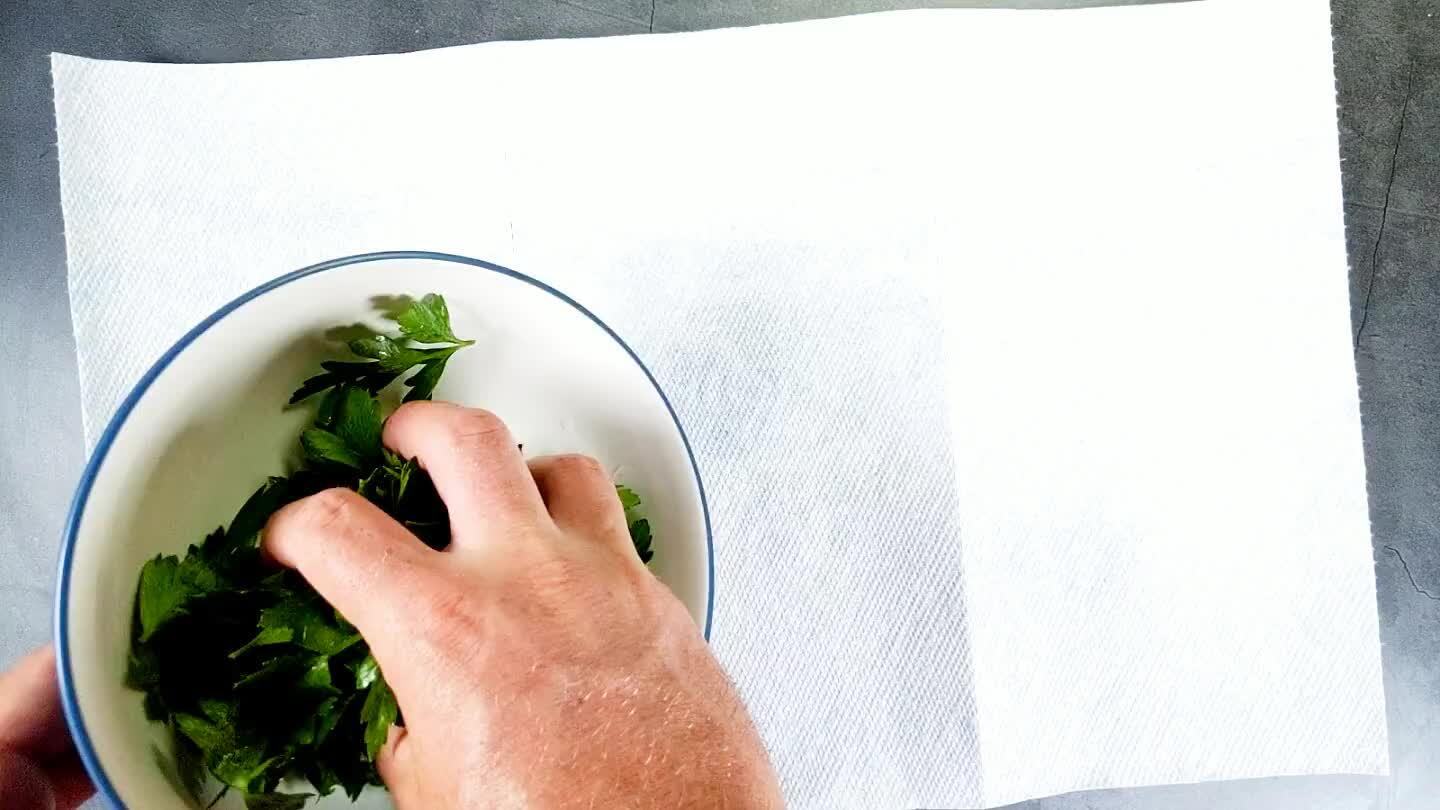 Your parsley should be washed. You never really know what gets into a bunch of herbs along the way from the farm to the store and your home. Dump it into a couple of paper towels and pat it dry.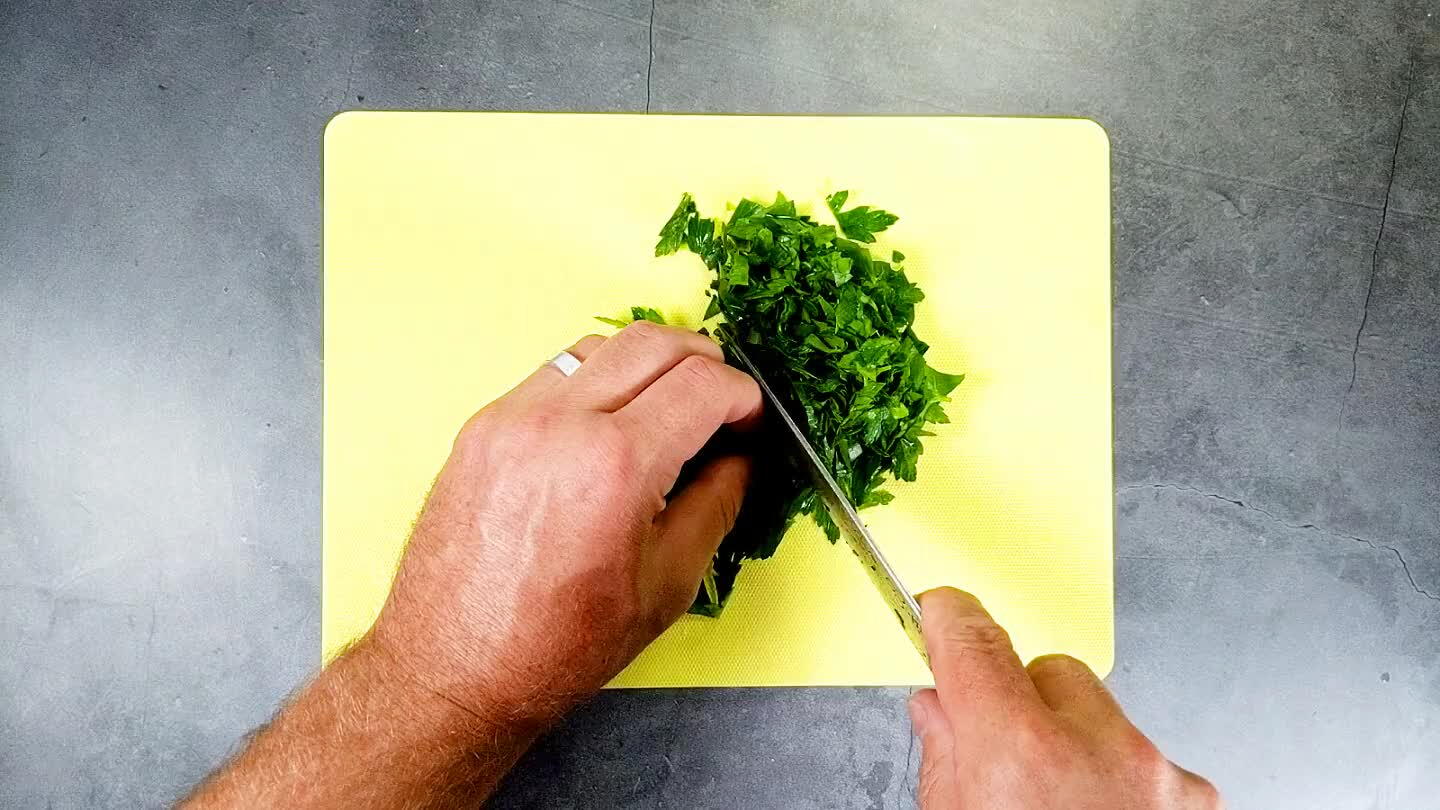 You don't need to chop it too finely. Just run a knife through it a few times and give it a brief chop.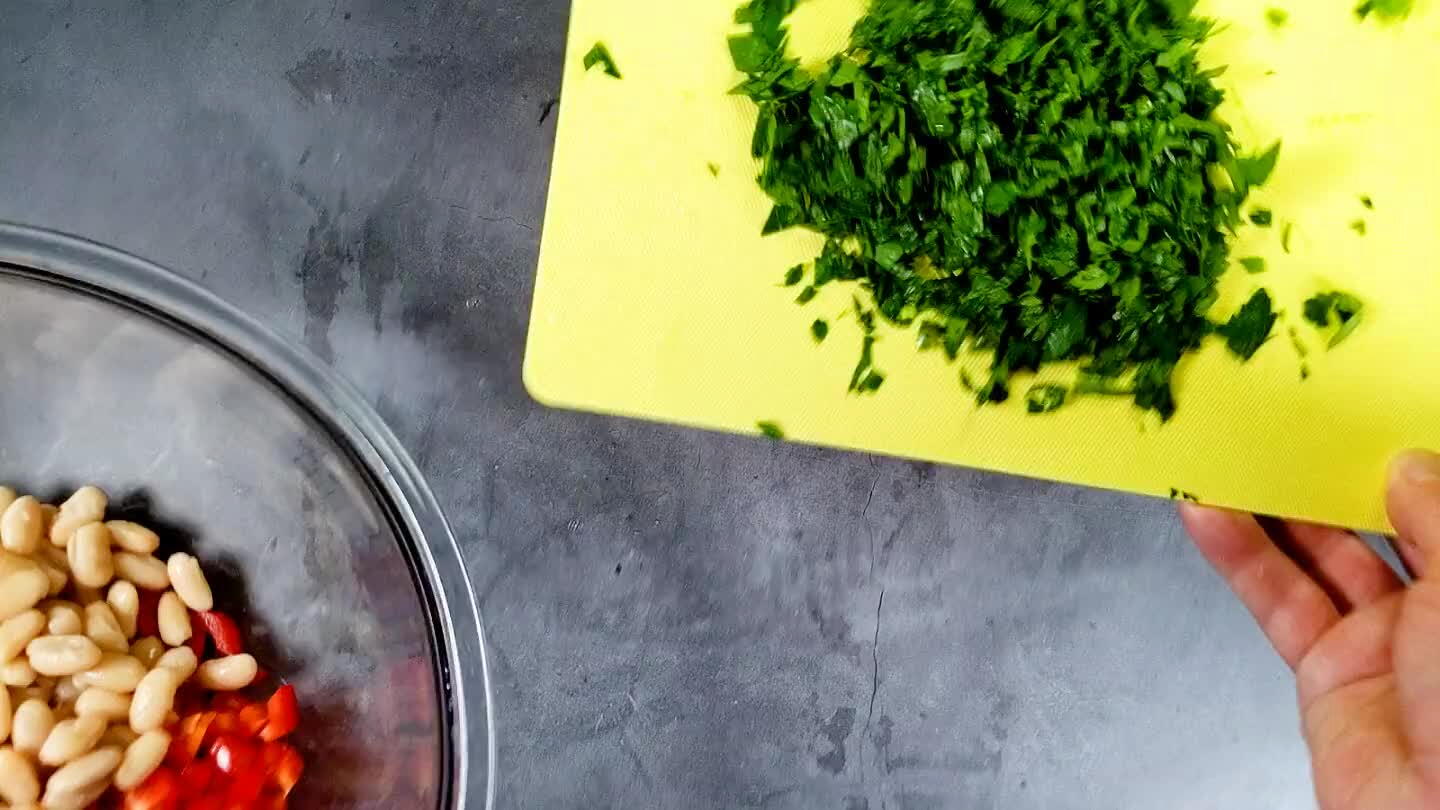 Slide the parsley into the beans and peppers.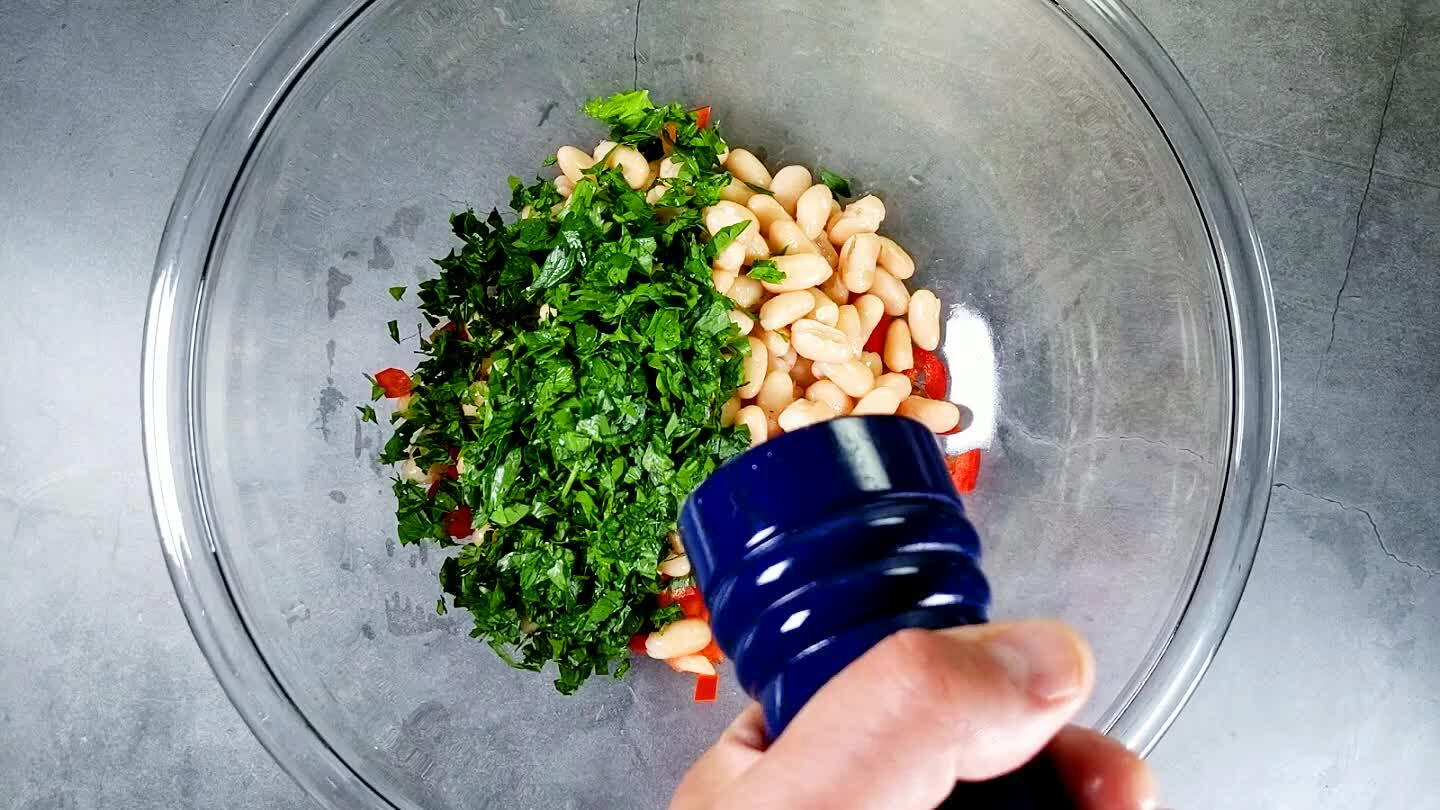 Add a few turns of black pepper.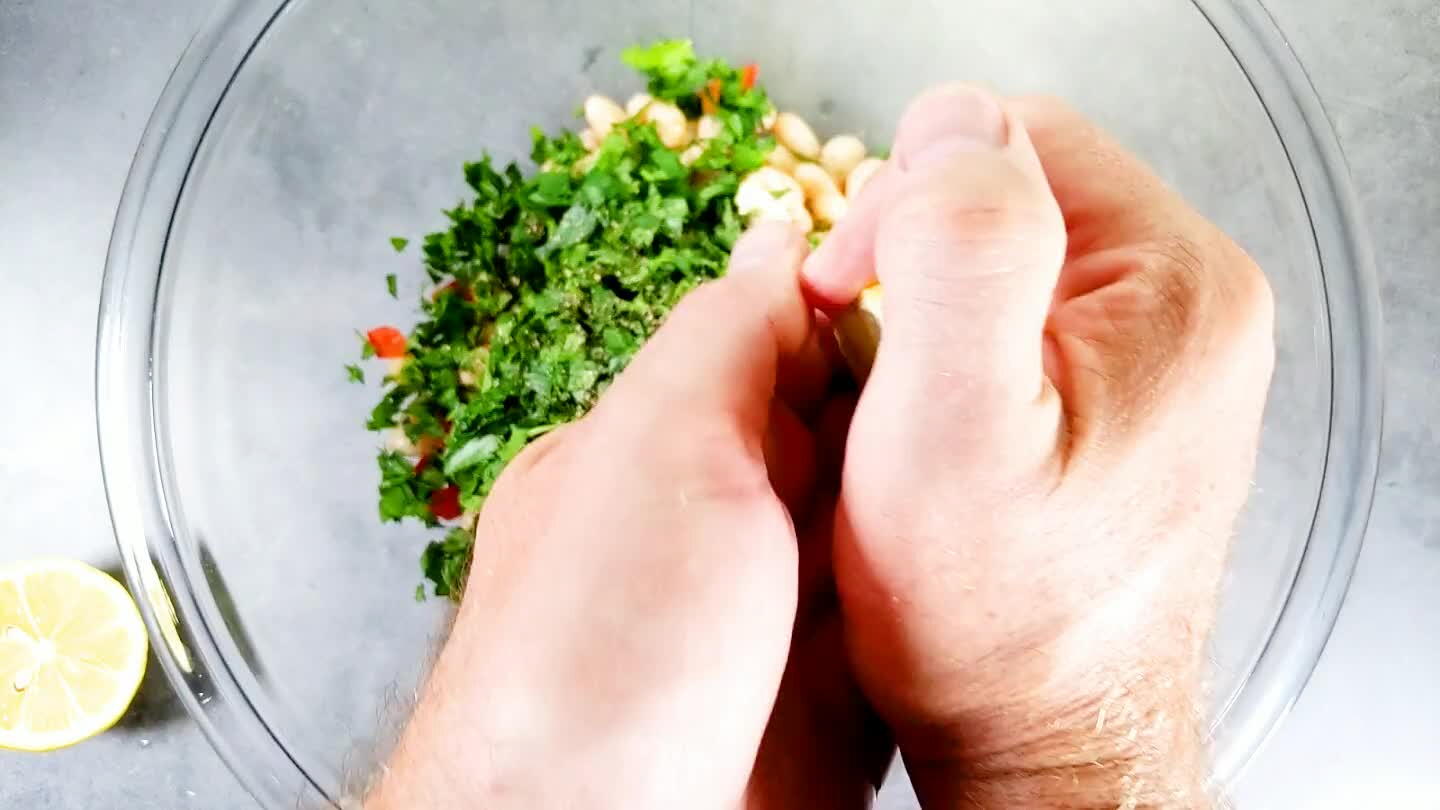 Squeeze in the juice from the lemon. It wouldn't be a terrible idea to add some of the zest as well.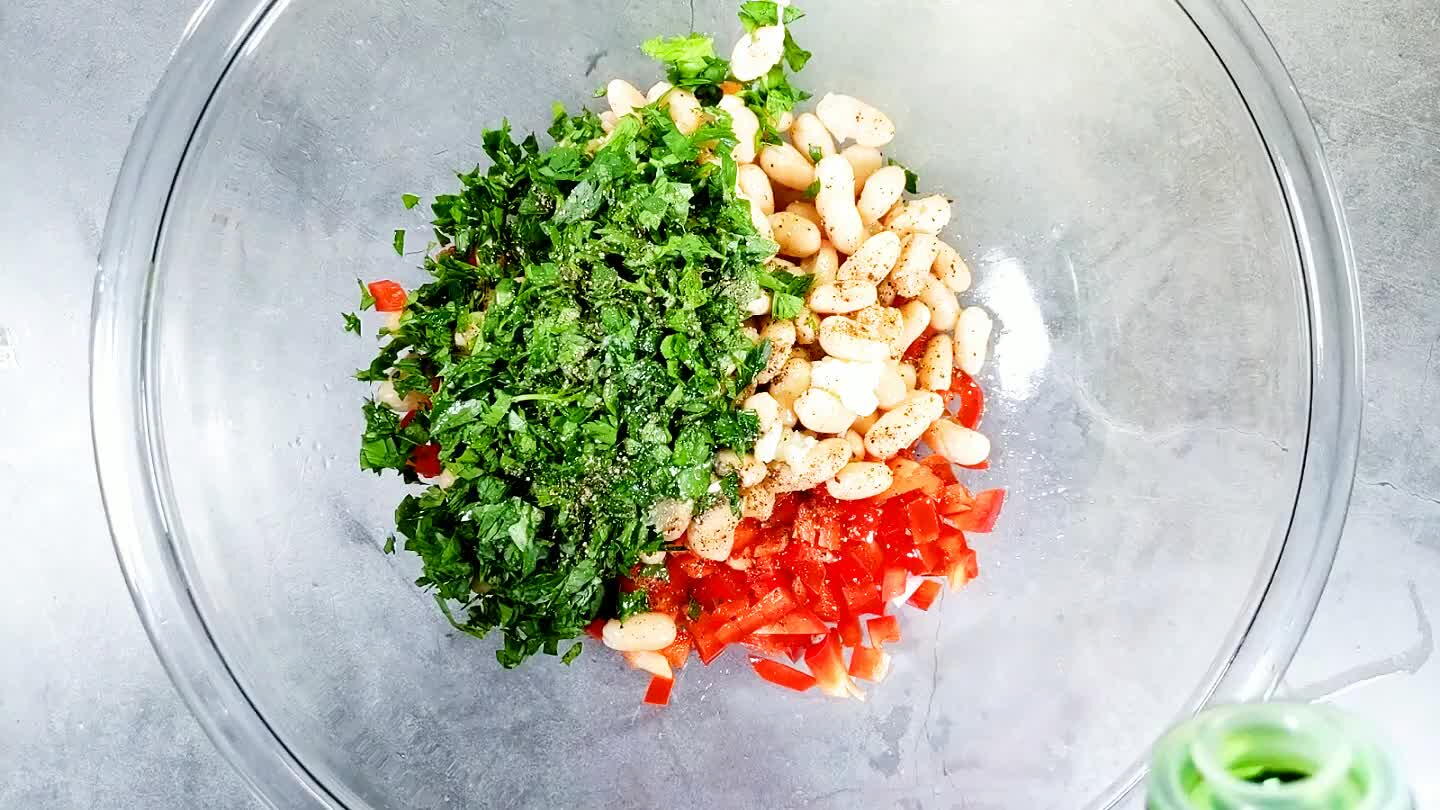 Add a nice healthy pour of olive oil.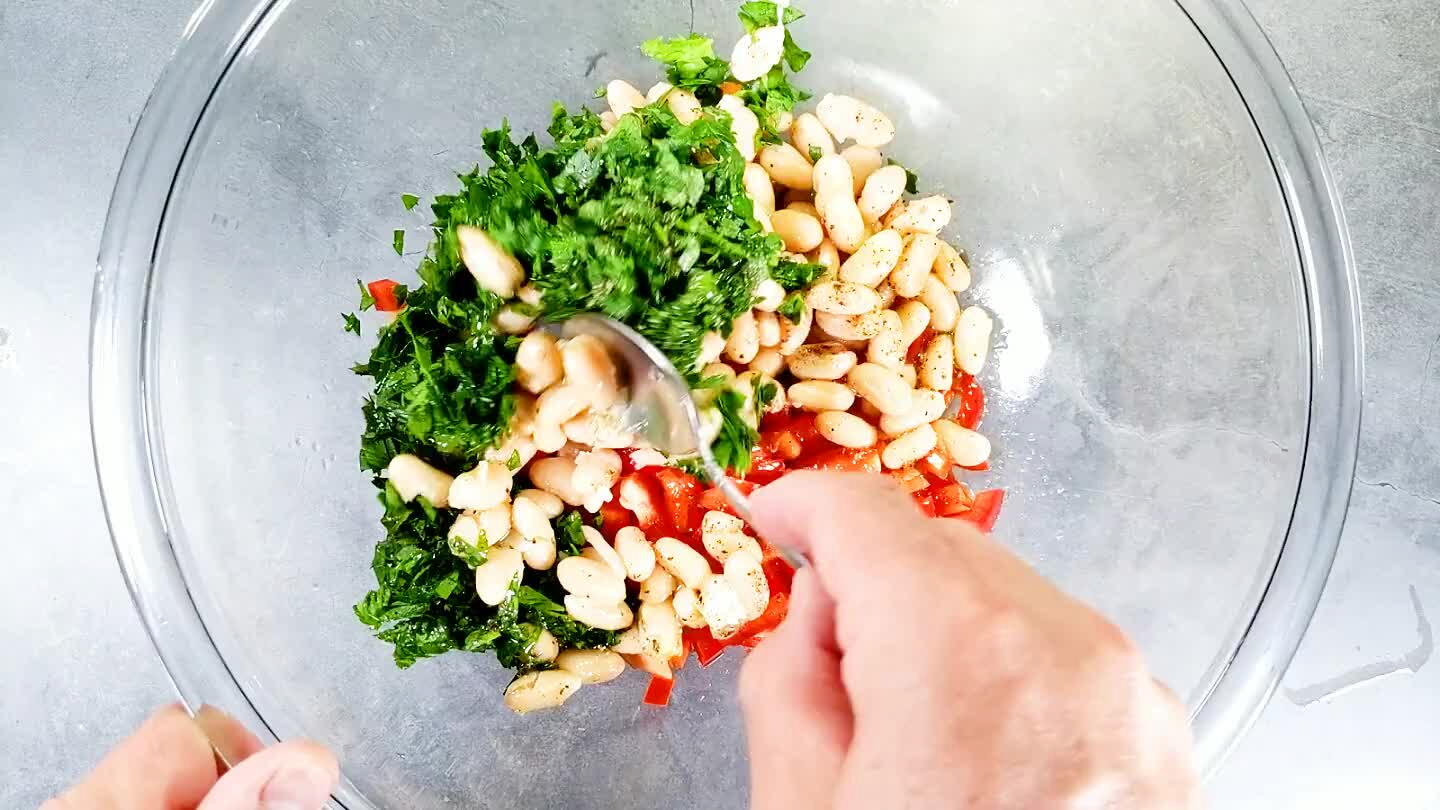 Stir it up.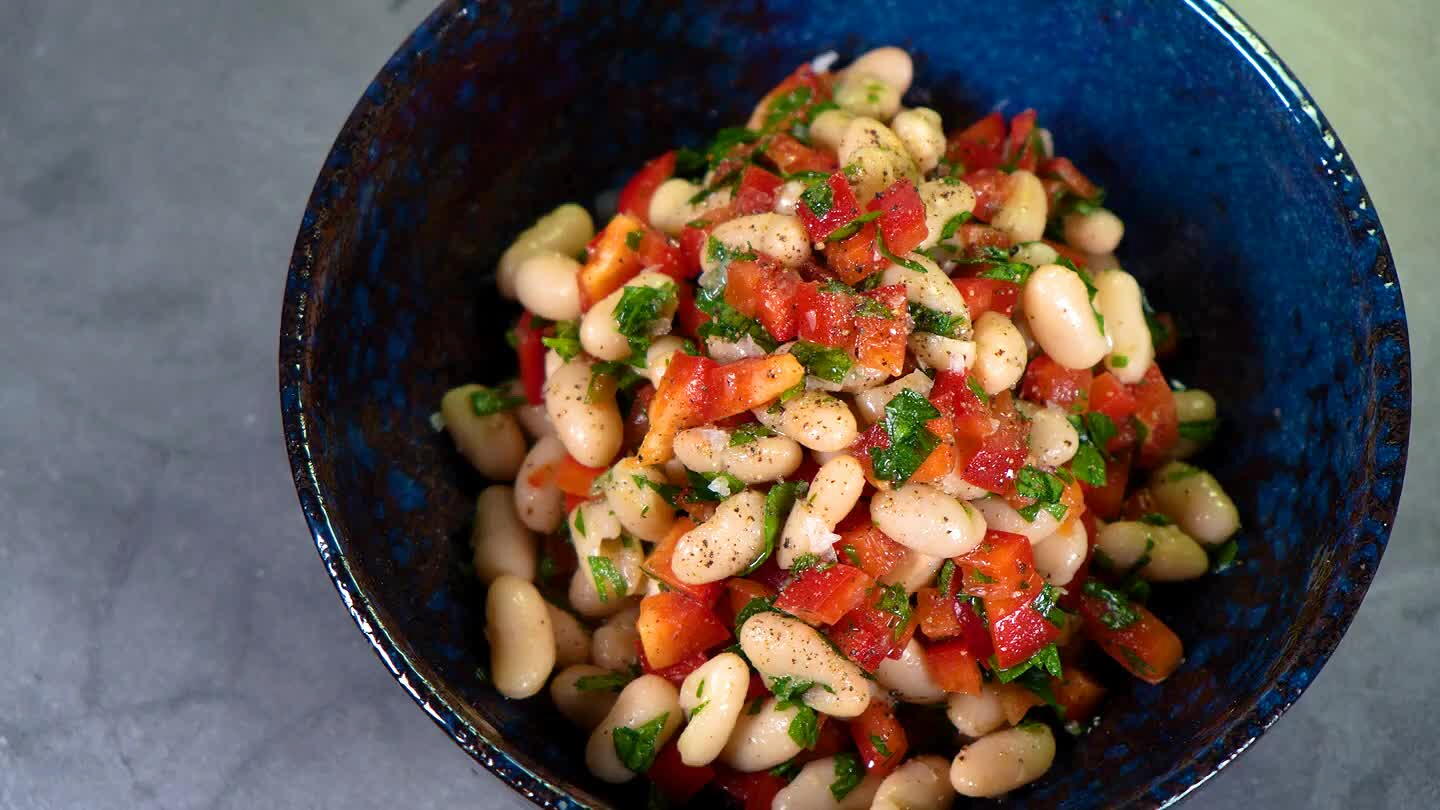 A great, simple salad. But don't hesitate to tweak it on your own. Add some crushed garlic or turmeric or cumin. Red onion would work great.
Comments