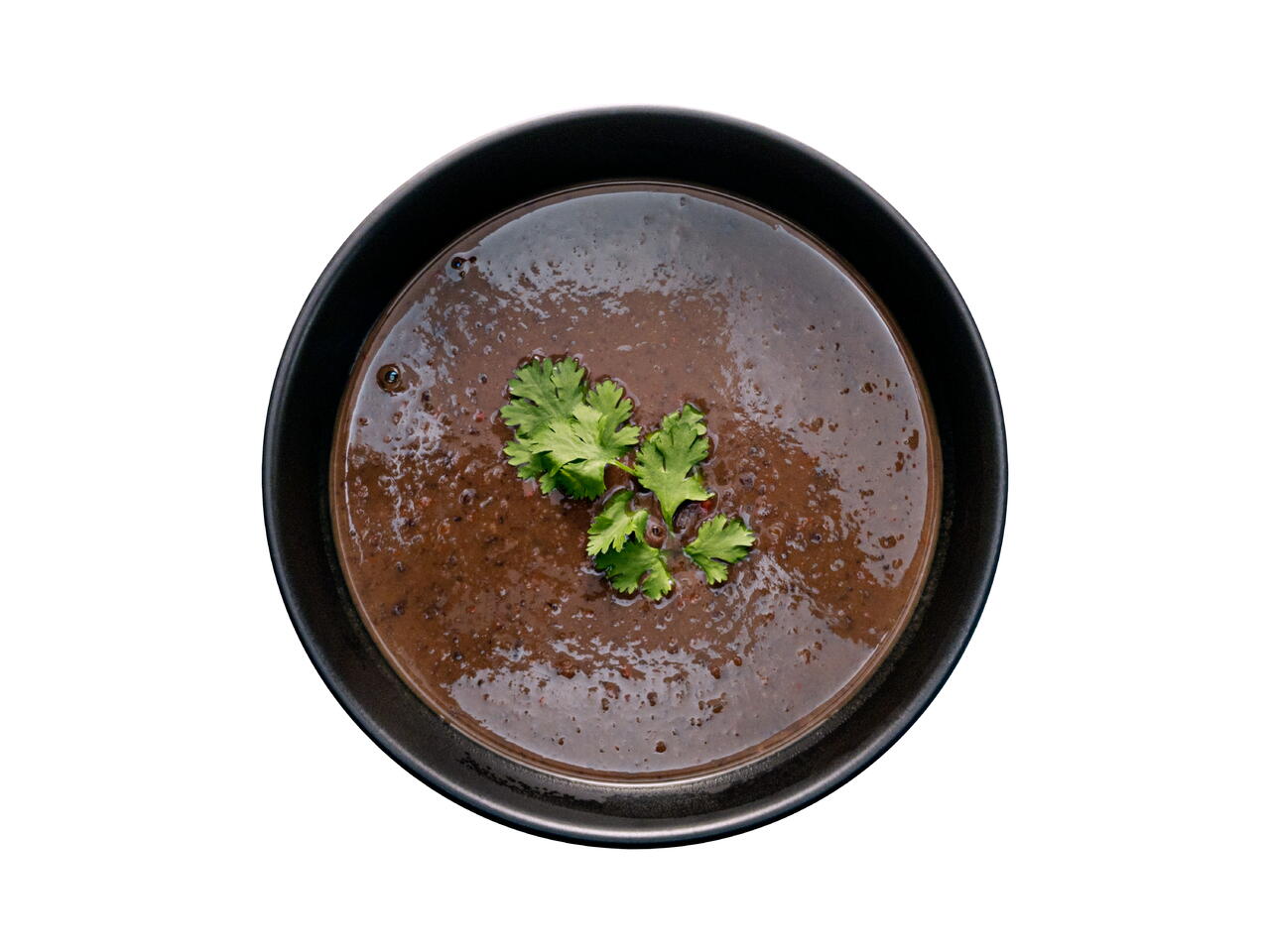 4 portions
15m
An immersion blender is a somewhat specialized tool. If you've got one, you owe it to yourself to build up your soup repertoire a little. Once you've tried your hand at a couple of one-pot soups like this, you can easily start to make up your own.
What you will need
1 Yellow Onion
1 Red Bell Pepper
4 cloves Garlic
2 Tbsp Olive Oil
1 Tbsp Ground Cumin
1 Bay Leaf
28 oz. Black Beans
32 oz. Vegetable Stock
Cilantro, optional
Vegan Sour Cream, optional
(Nutritional facts 62 calories, 2.54 g fat, 8.05 g carbohydrates, 2.11 g protein, 0 mg cholesterol, 488 mg sodium)
How to cook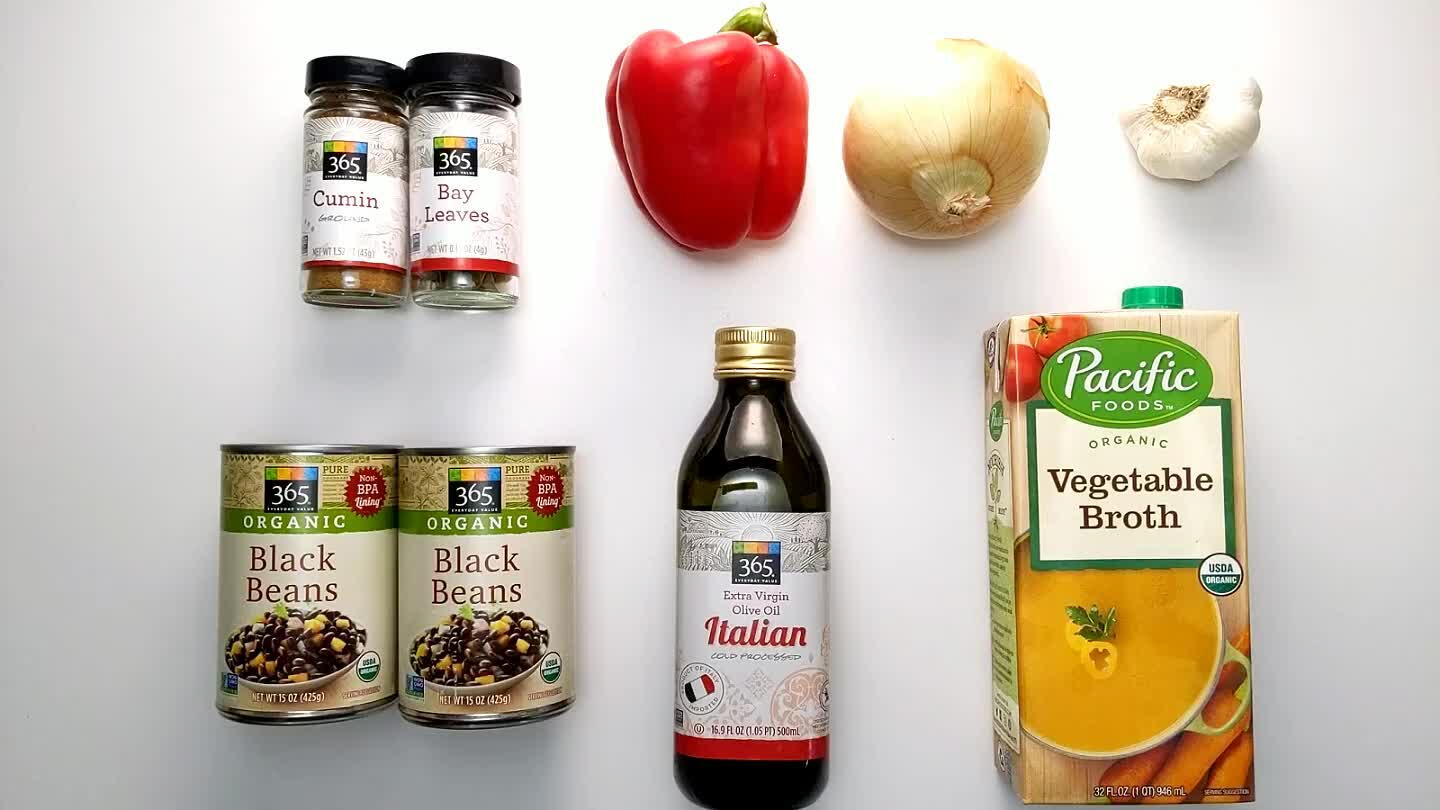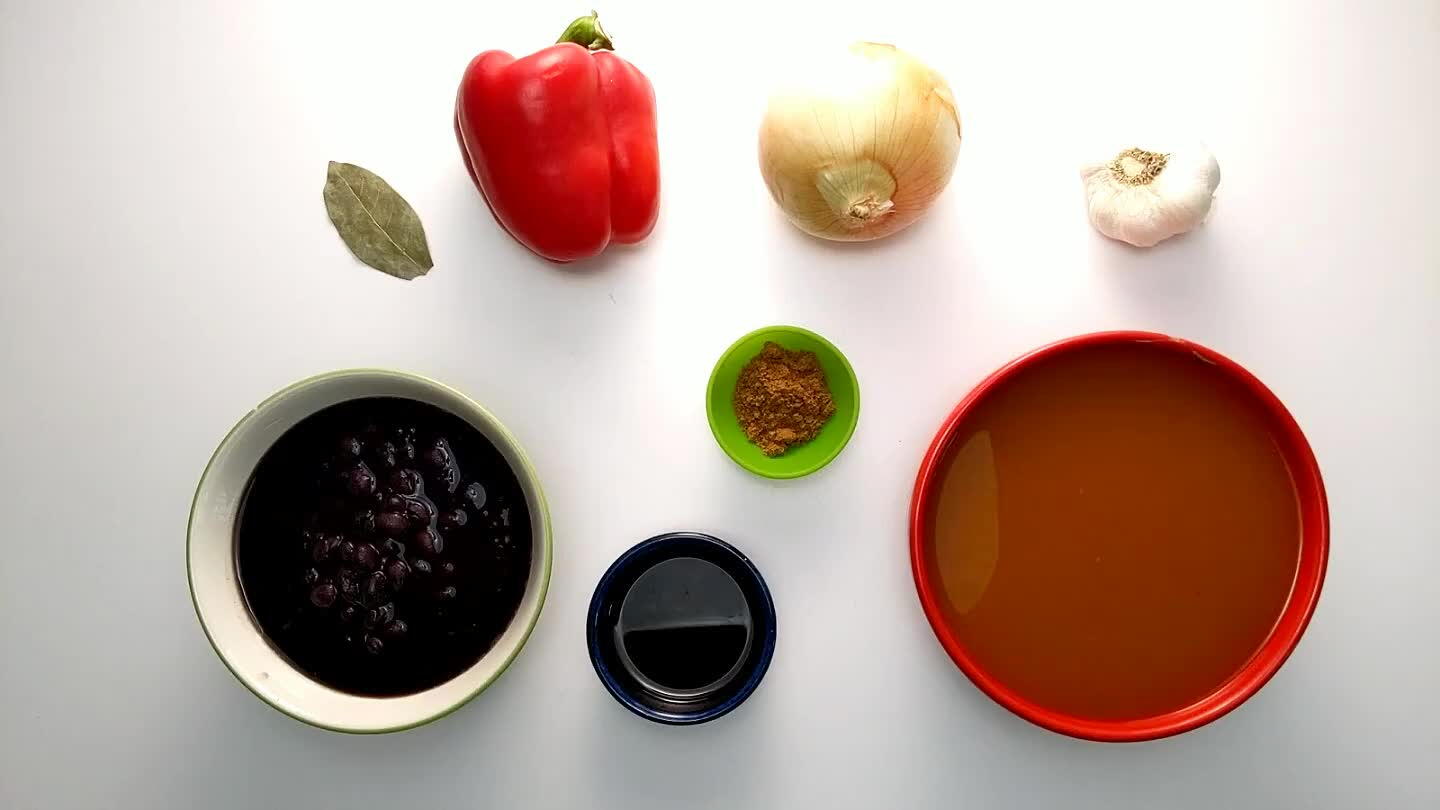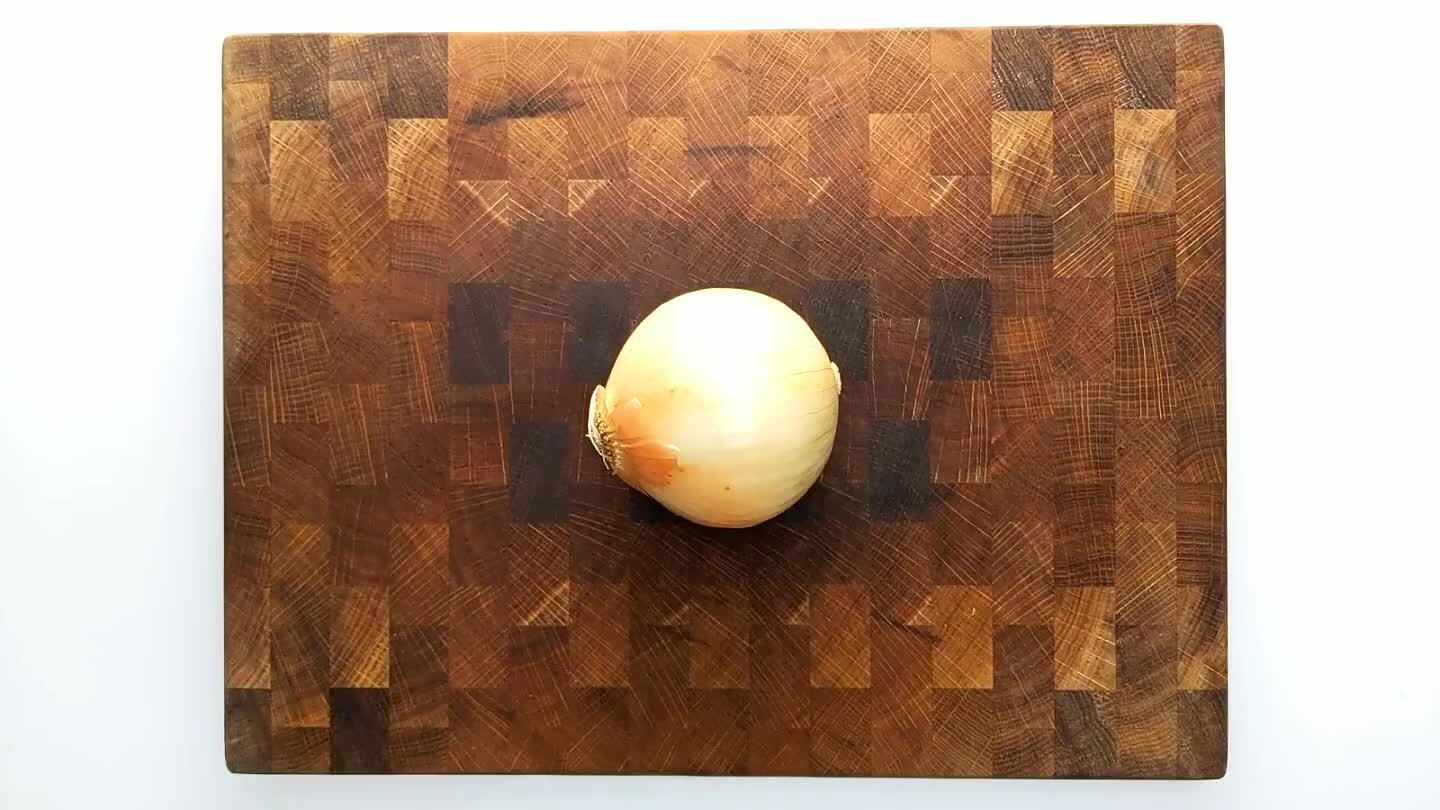 Remove the stem tip and slice in half through the stem to root axis. Slice from the top, perpendicular to the sliced stem face without cutting through the root end. Slice again from the top, perpendicular to the previous slice to dice.
Slice the red bell pepper in half through the stem. Remove the seeds and stem. Slice into strips. Group the strips and slice again to a dice.
Peel garlic cloves and chop or grate to a fine paste.
Heat olive oil in a saucepan over medium heat.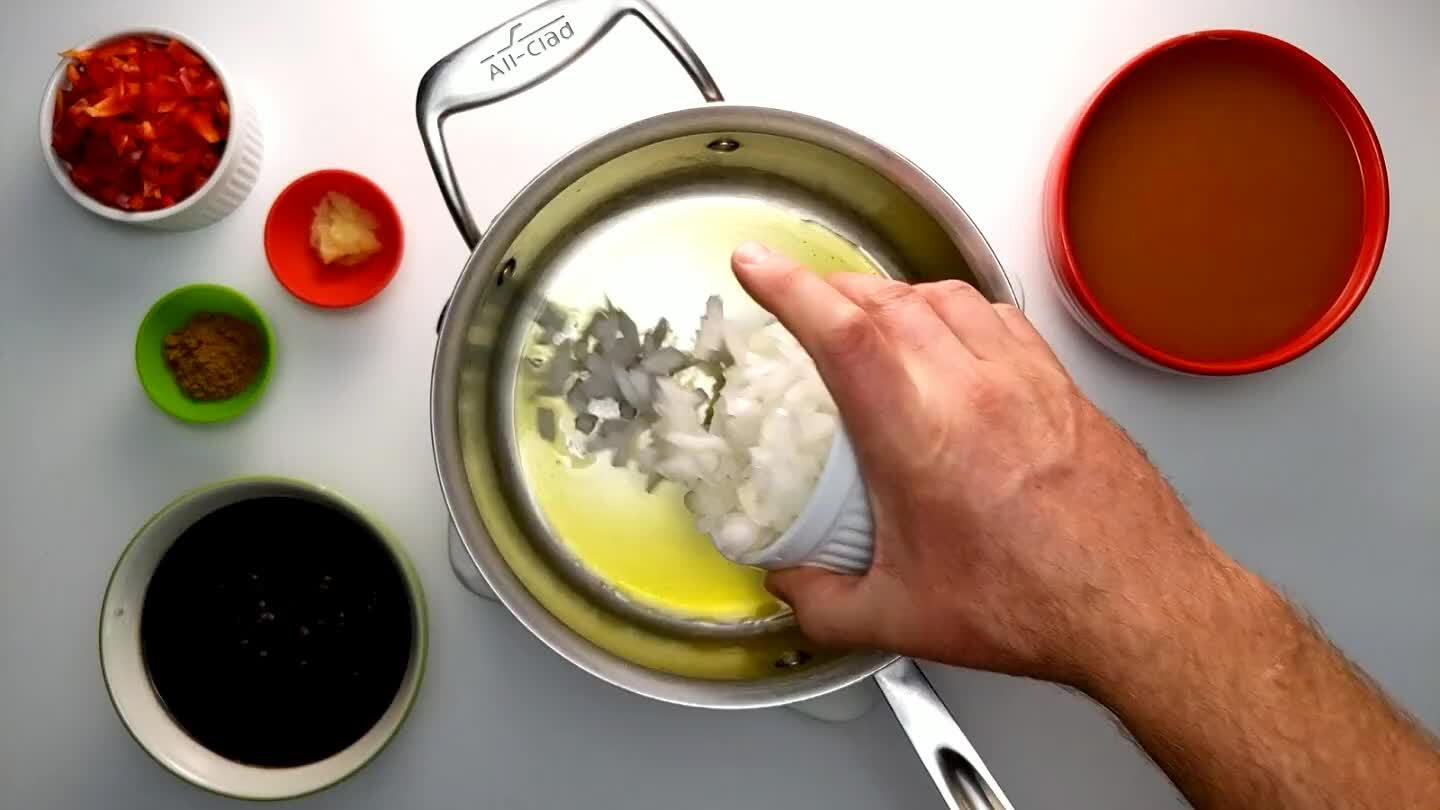 Add the diced onion.
Add the diced bell pepper. Cook, stirring frequently, until onion is translucent and tender. This should take 5-10 minutes.
Add the cumin.
Add the garlic. Stir to distribute. Toast for about 30 seconds, just long enough to toast the garlic and cumin a little.
Add the bay leaf.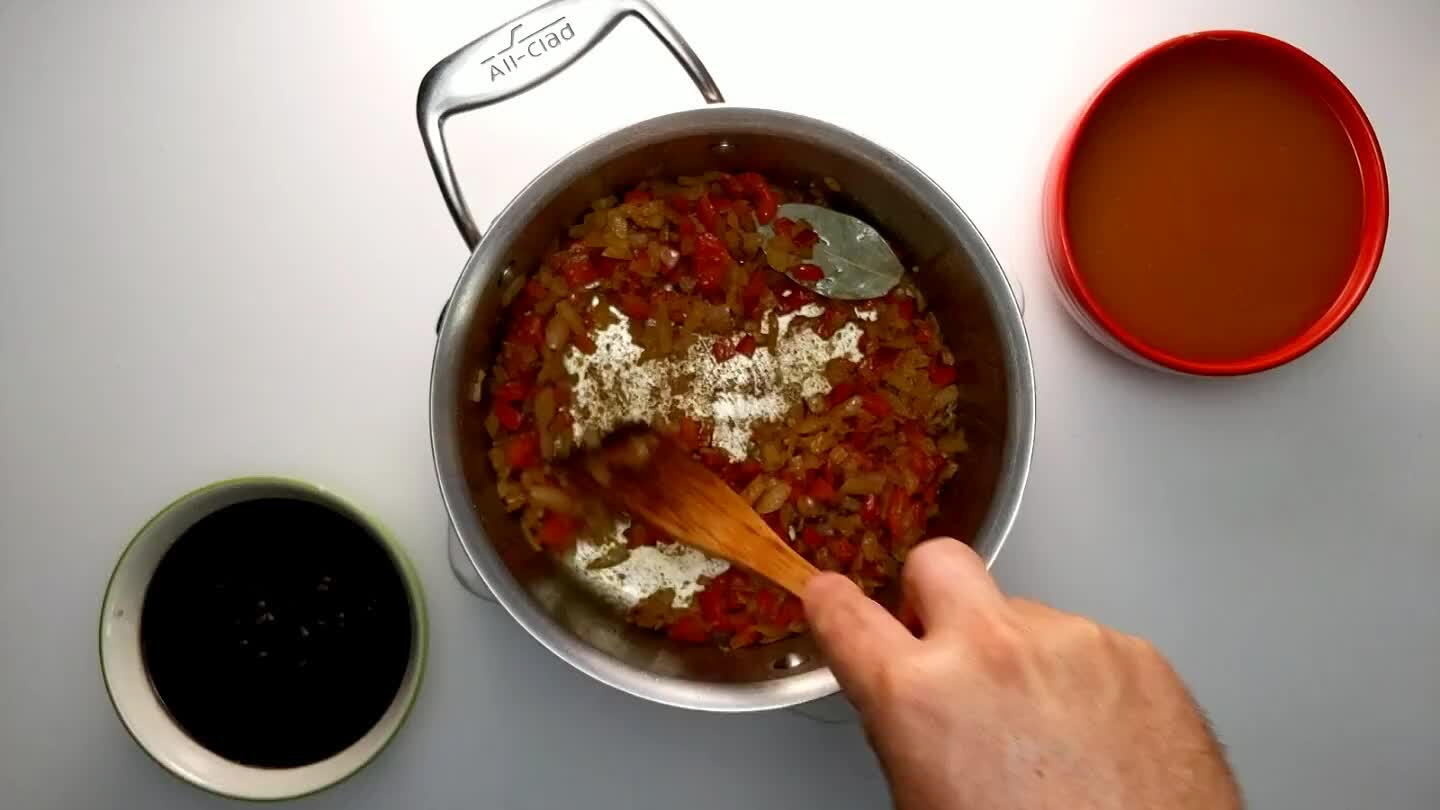 Add the black beans. I don't mind the packing liquid here as it adds a little body to the soup. But, depending on brand and your own sensitivity, sometimes bean packing liquid can have some metallic flavors. If you chose to strain the beans, you may want to add a little water if you find this soup to be too thick.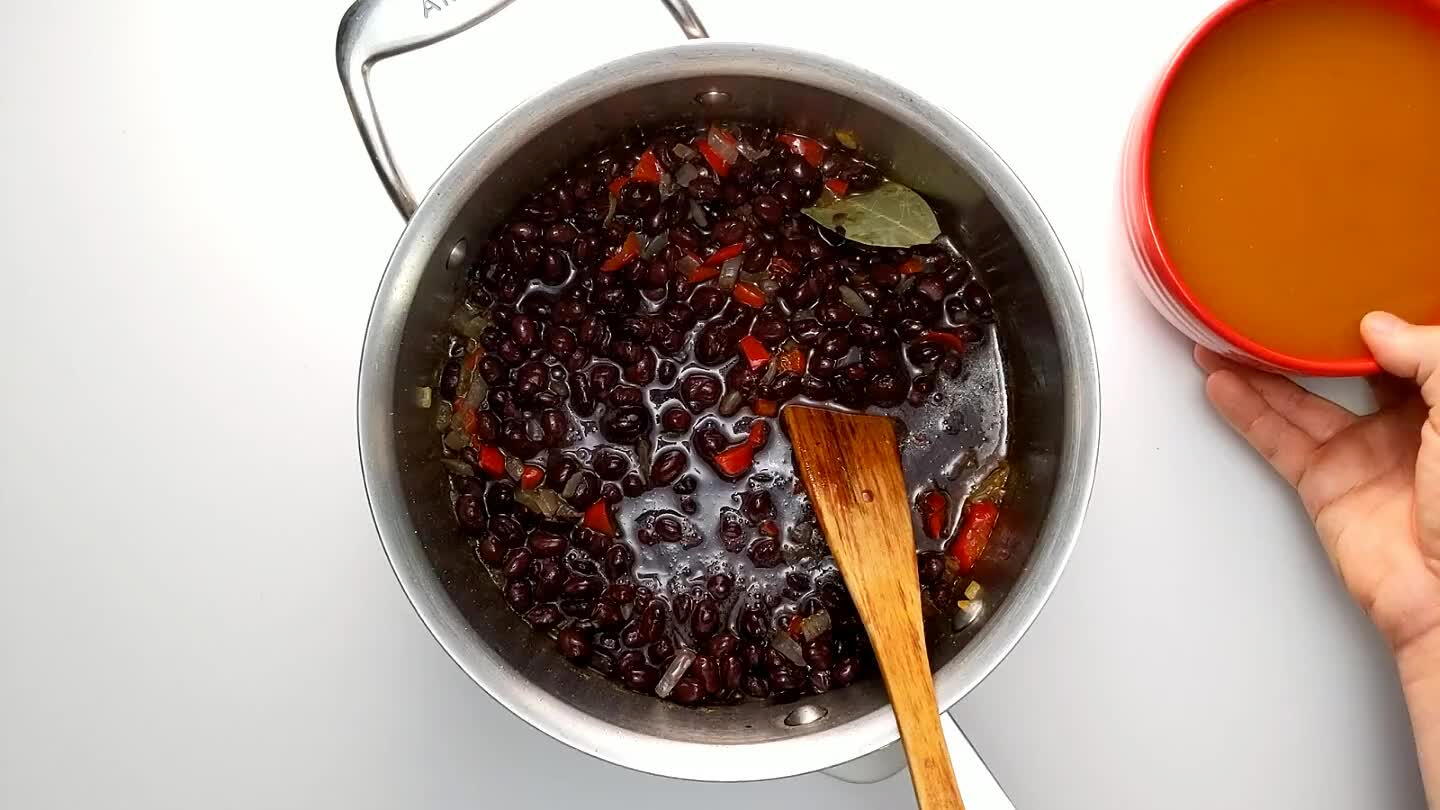 Add the vegetable broth and bring the pot to a gentle simmer.
Simmer for 15-20 minutes.
Blend until smooth. An immersion blender is very useful here, but you can easily transfer the soup to a blender instead, so long as you're careful. Blending hot liquids generates a lot of pressure. Start slow. Hold the lid on tight with a thick towel to protect your hand and arm if the lid pops off a little and hot soup squirts out.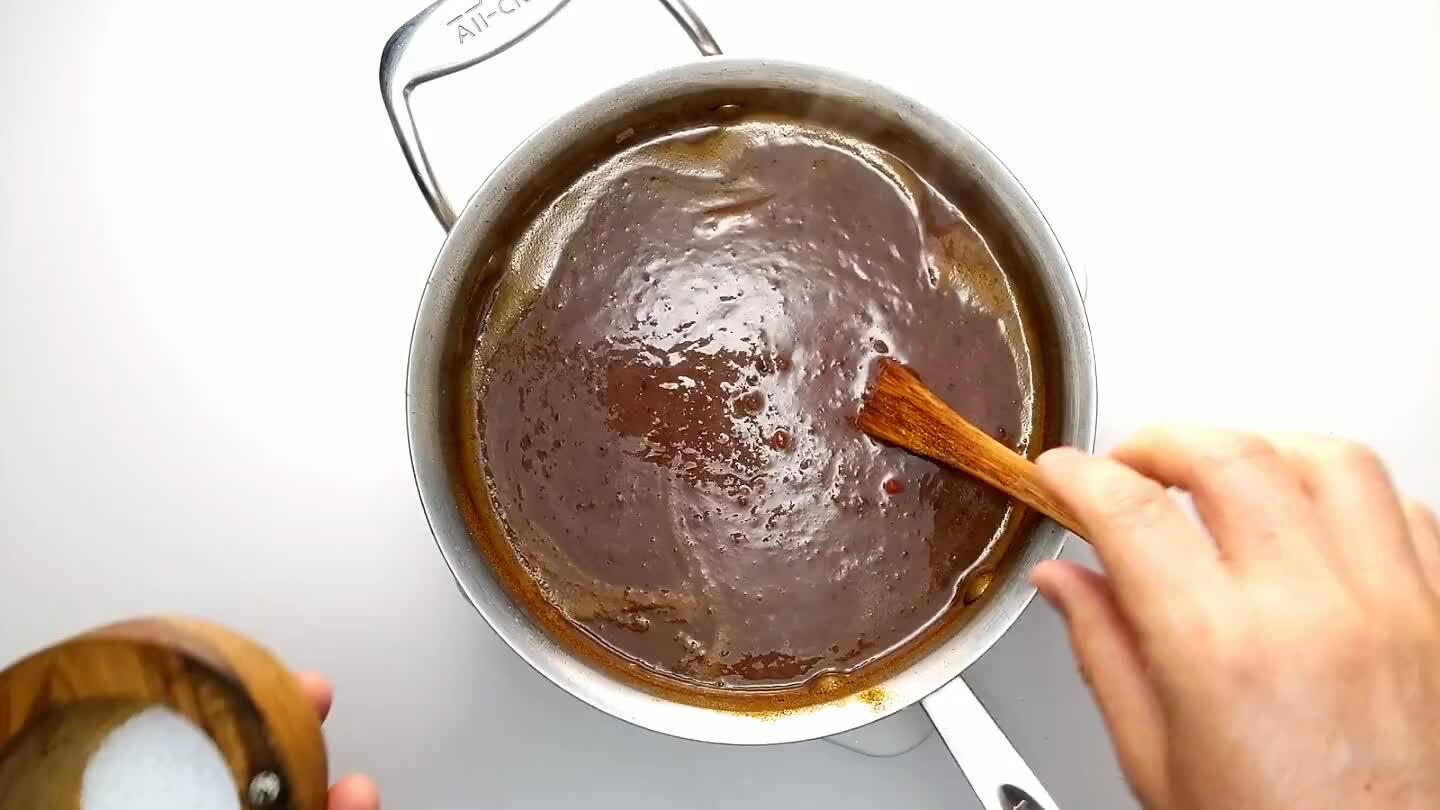 Adjust the seasoning and serve.