4 portions
15m
Chilaquiles are an underappreciated breakfast option. Exciting flavors with about the same effort as a bowl of oatmeal.
What you will need
1 bunch Cilantro
10 Corn Tortillas
2 Tbsp Cooking Oil
15 oz. Enchilada Sauce
15 oz. Black Beans
2 Avocados
15 oz. Sliced Black Olives, optional
(Nutritional facts 167 calories, 8.67 g fat, 19.43 g carbohydrates, 3.26 g protein, 1 mg cholesterol, 379 mg sodium)
How to cook
Rinse the cilantro thoroughly. Remove the lower half of the stem. Dry the cilantro on paper towels. Chop roughly.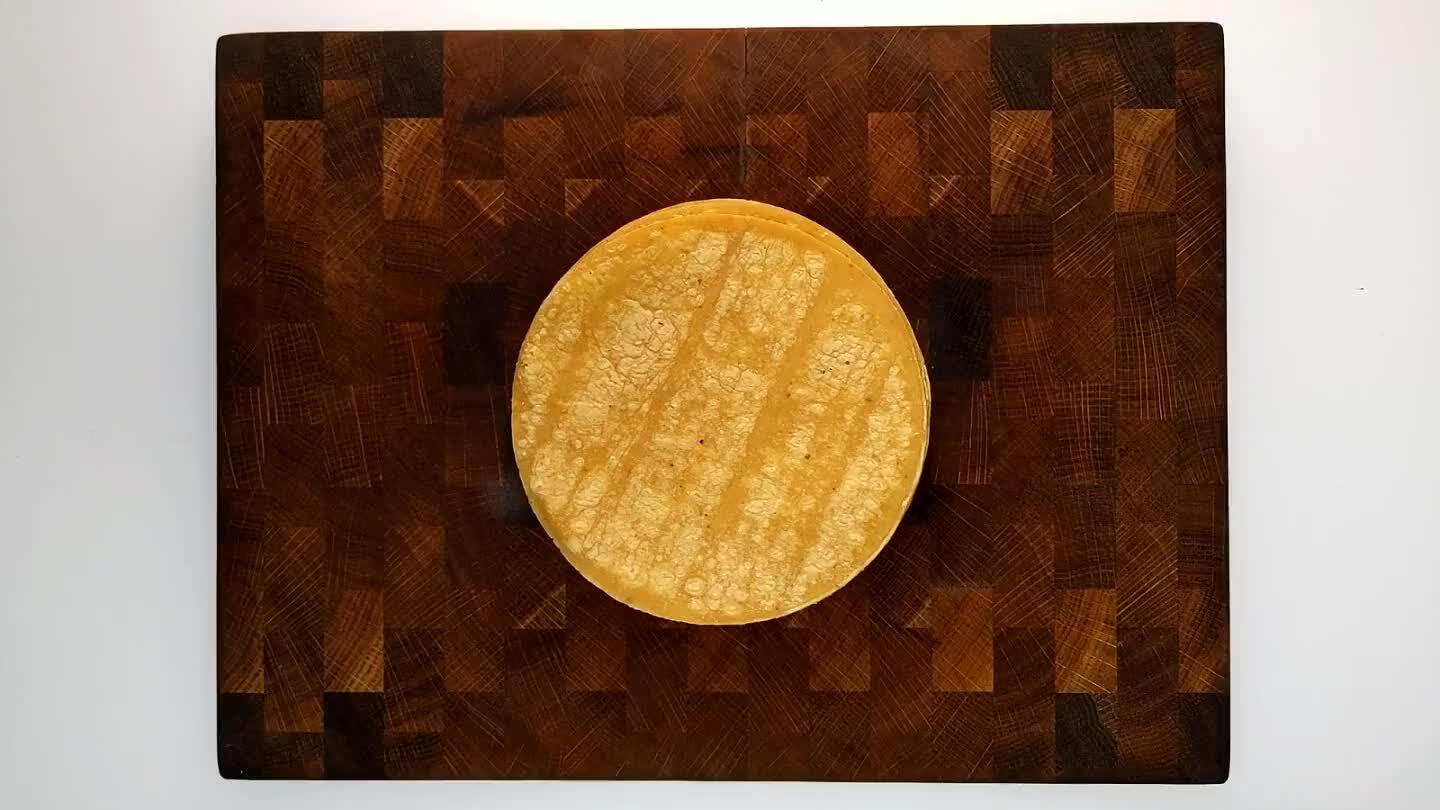 Stack your tortillas and slice into strips or wedges, whichever you prefer.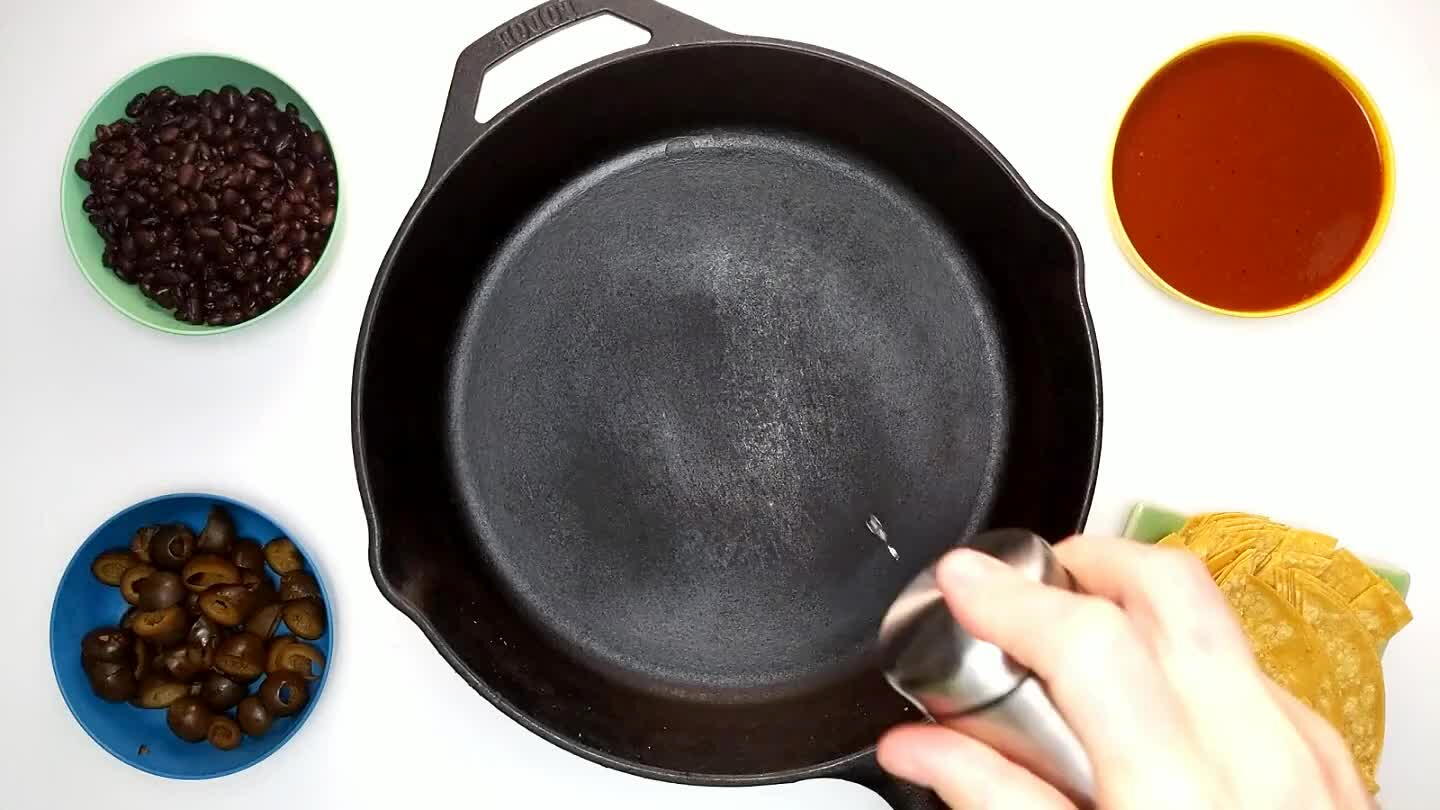 Heat the oil in a heavy skillet over medium-high heat.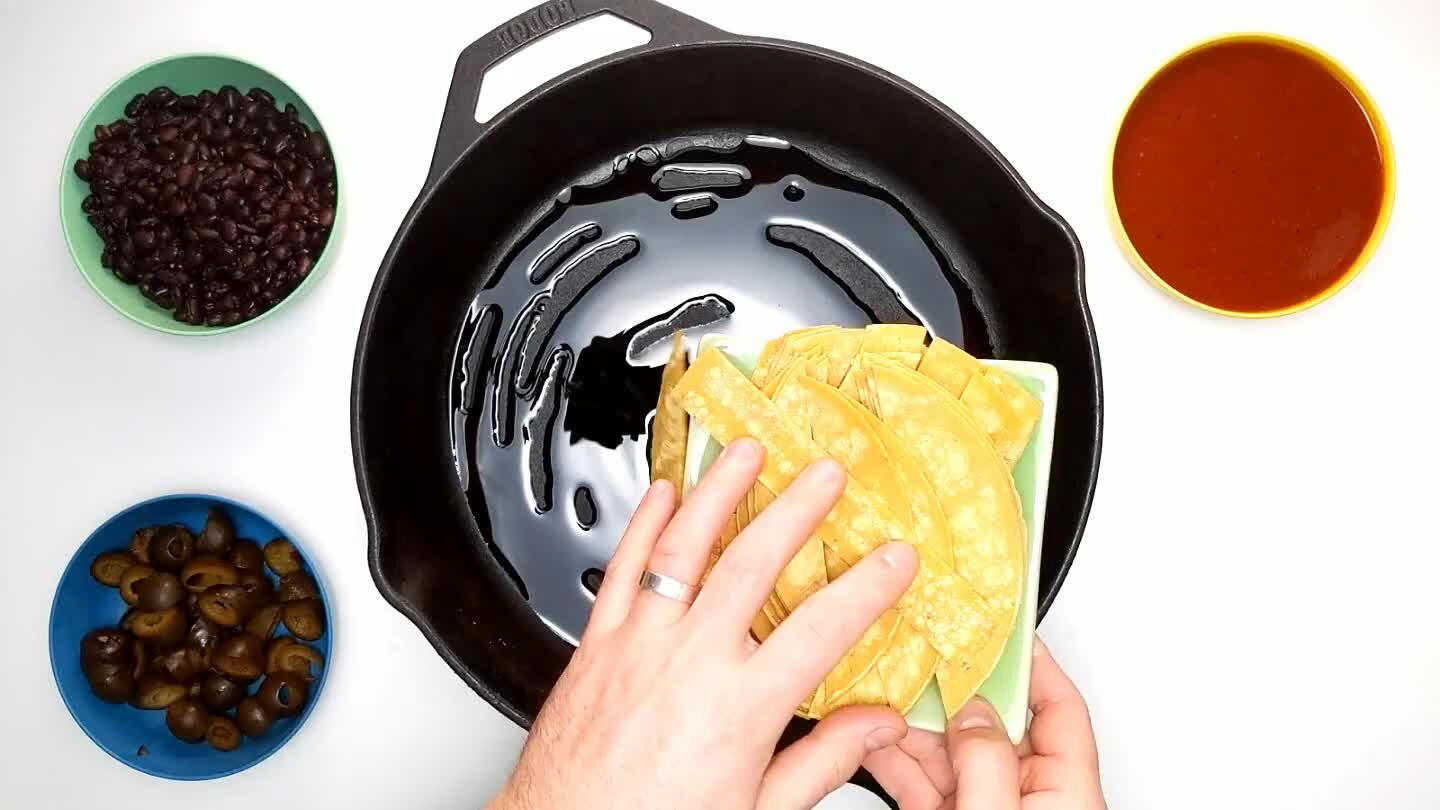 Add the sliced tortillas and cook, stirring frequently to separate the slices, until crispy.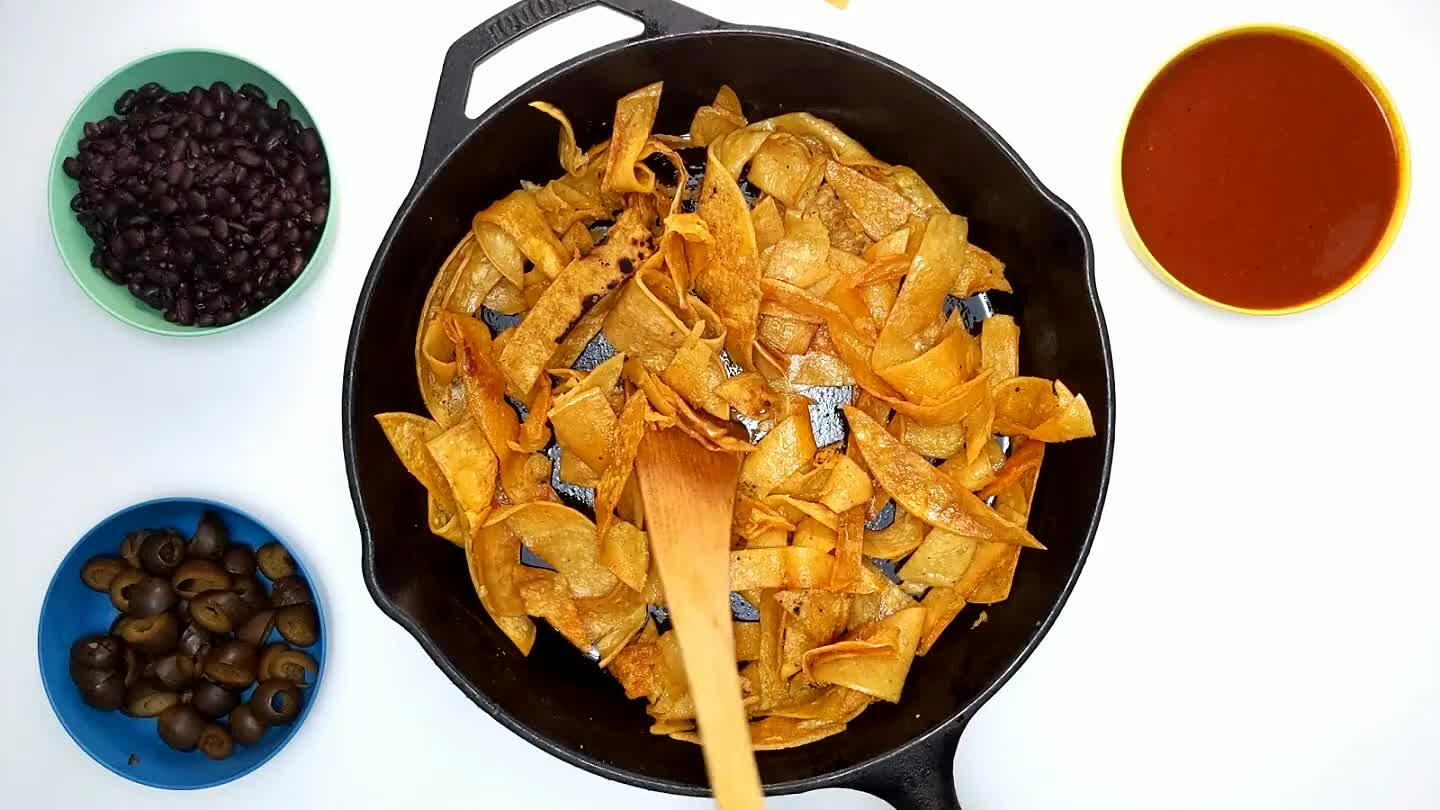 Pour in the enchilada sauce and stir over heat until reduced to a consistency that coats the tortillas instead of the pan.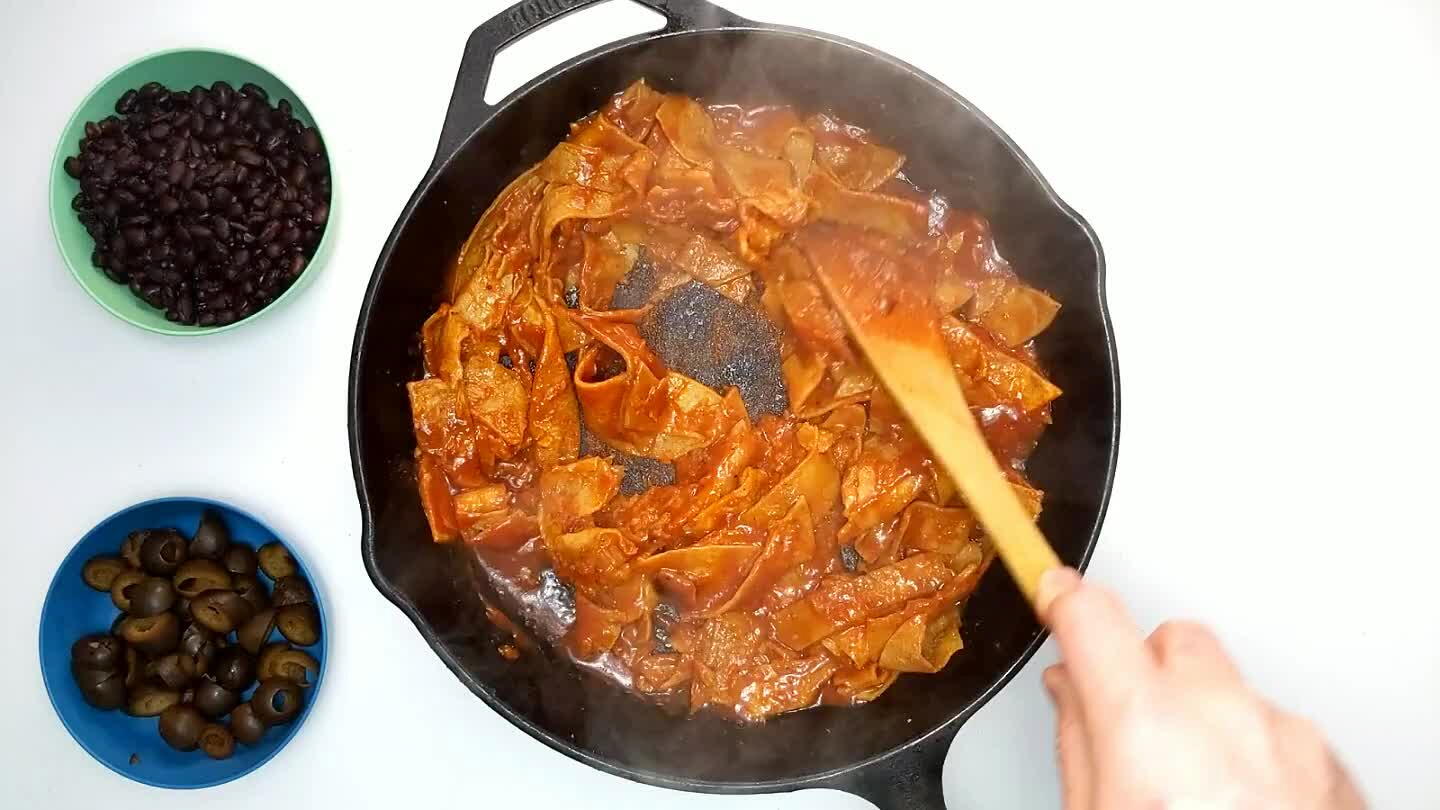 Strain the sliced canned olives and discard the packing liquid. Add the sliced olives to the pan.
Strain the black beans and discard the packing liquid. Add them to the pan. Mix well over heat until the beans and olives are heated through.
Remove the stem plug from the avocado and slice through the stem into the seed below. Roll the seed along the knife to cut an even ring around the pit. Twist the avocado halves against each other to separate. Flick the blade of the knife into the avocado seed and twist to release the seed. Slice the avocado as finely as possible then scoop it from the skin, fan it out and arrange on top of your chilaquiles.
Garnish with chopped cilantro.