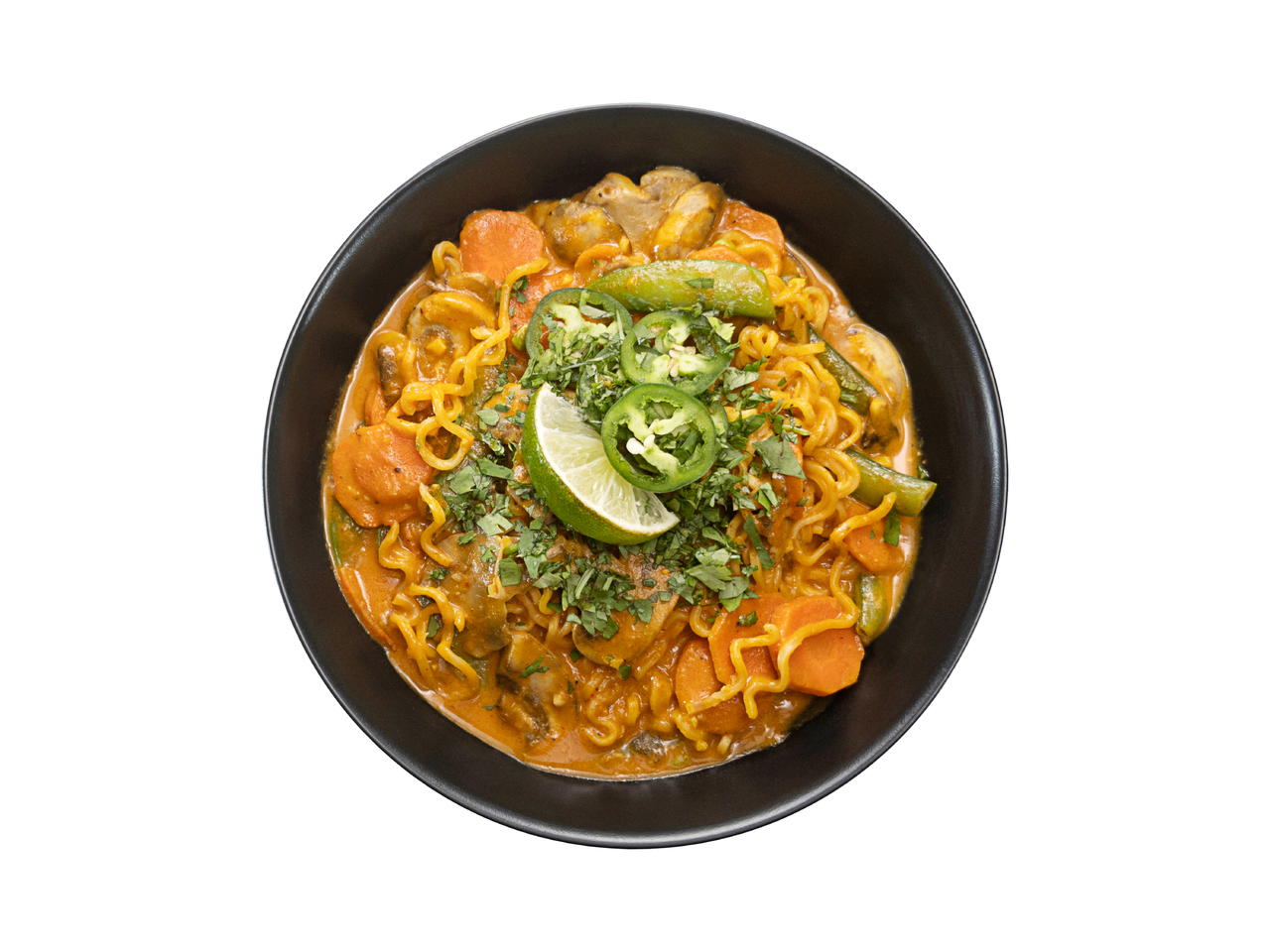 4 portions
20m
If you are needing a rich, hearty vegan meal, try this coconut milk broth filled with veggies and ramen noodles.
What you will need
1 Tbsp Sesame Oil
2 Carrots
4 oz Sugar Snap Peas
8 oz Sliced Mushrooms
3 Tbsp Red Curry Paste
2 tsp Curry Powder
6 Cloves Garlic
1 inch grated Fresh Ginger
13.5 oz Coconut Milk
Vegetable Broth, as needed
6 oz dry Ramen Noodles
1 Lime (juice)
Salt
Black Pepper
FOR SERVING:
1 bunch Fresh Cilantro
1 Jalapeno
Lime wedges
(Nutritional facts 104 calories, 4.31 g fat, 15.09 g carbohydrates, 2.33 g protein, 0 mg cholesterol, 686 mg sodium)
How to cook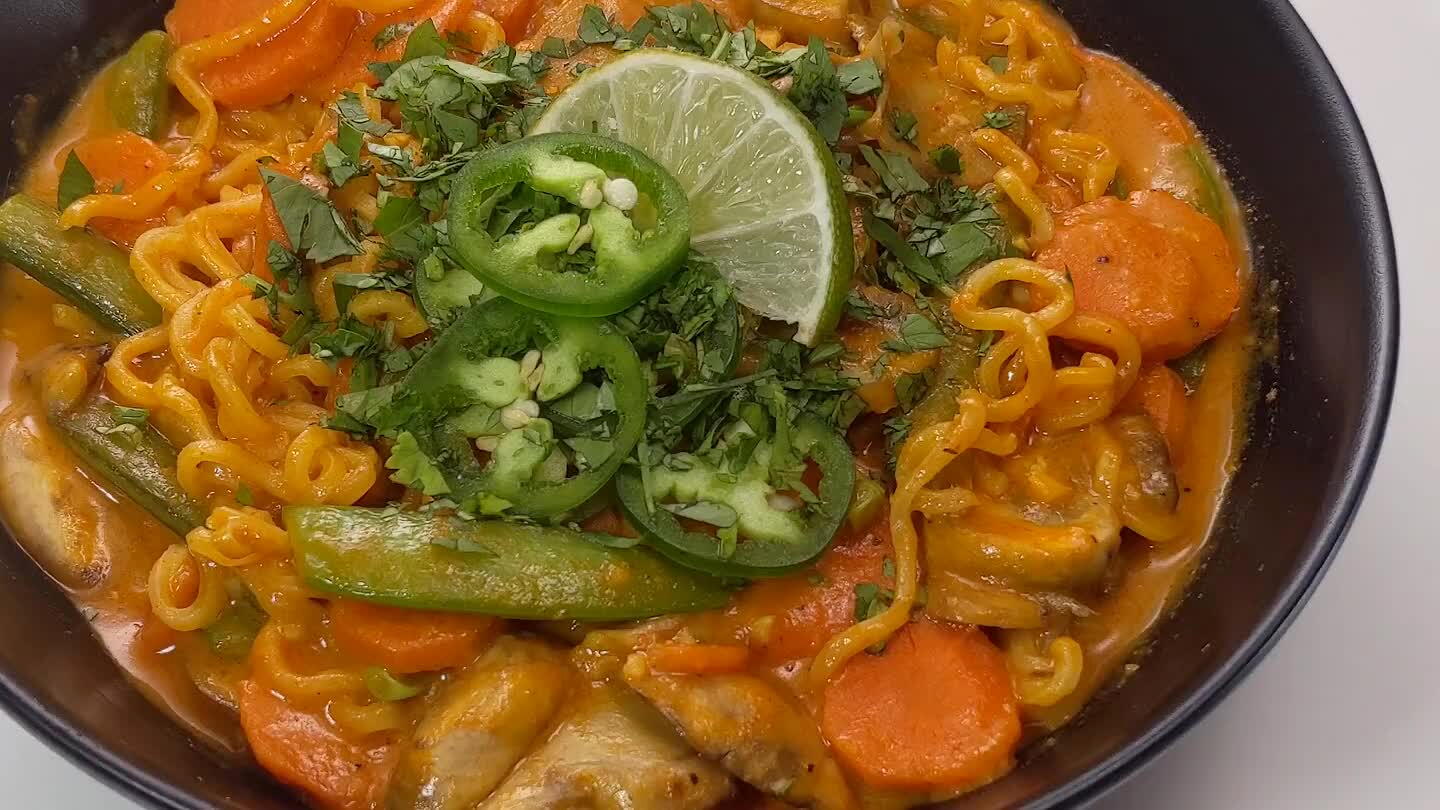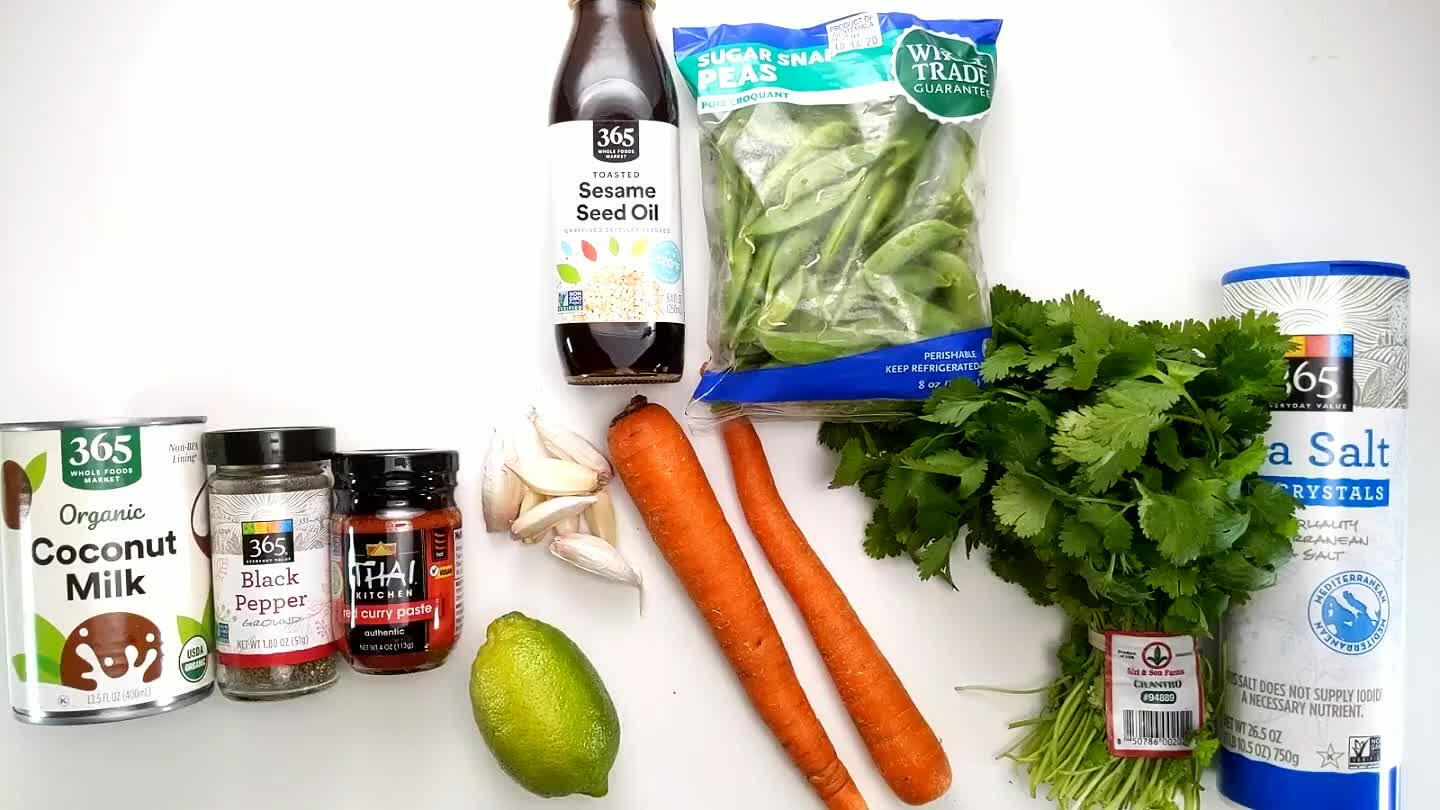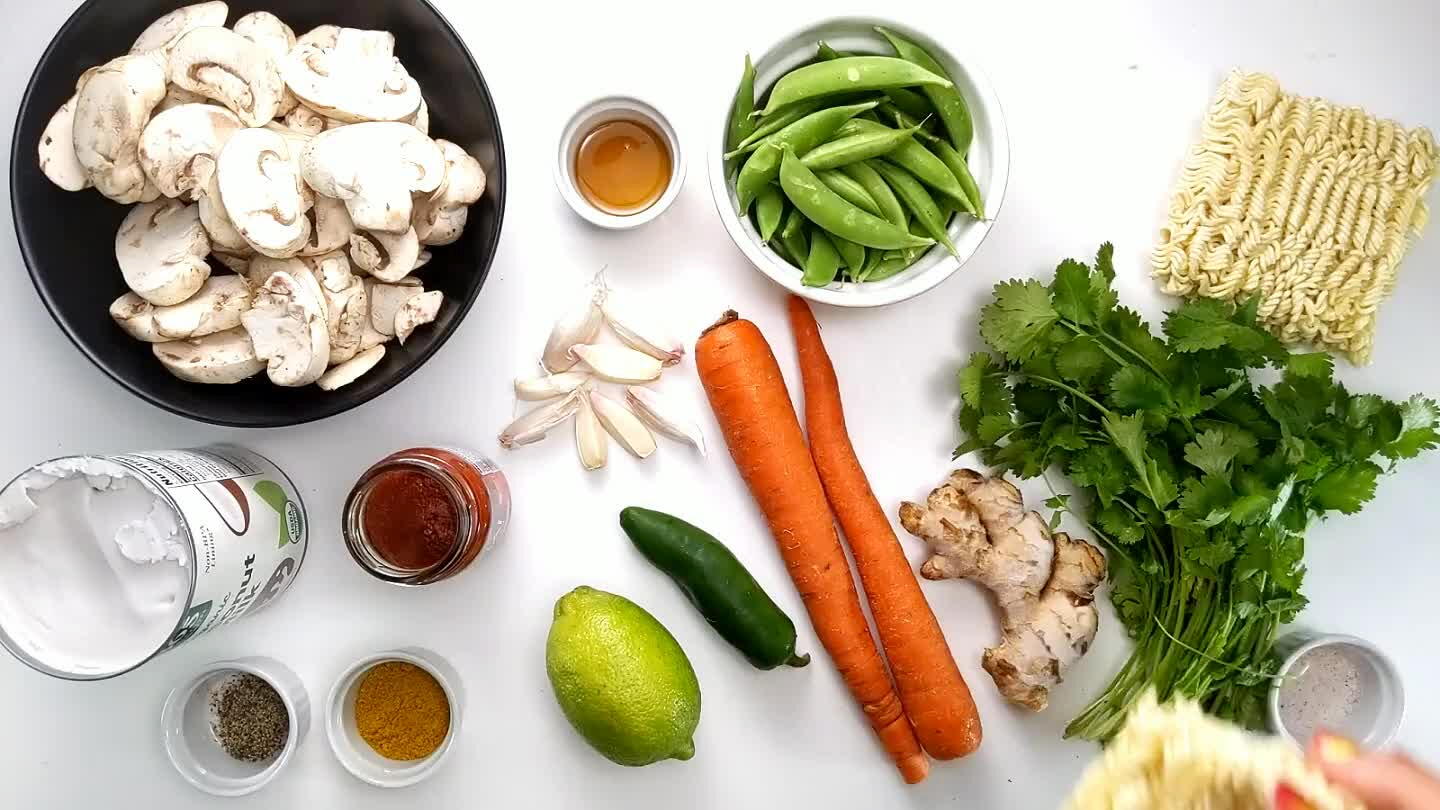 Gather and portion all ingredients.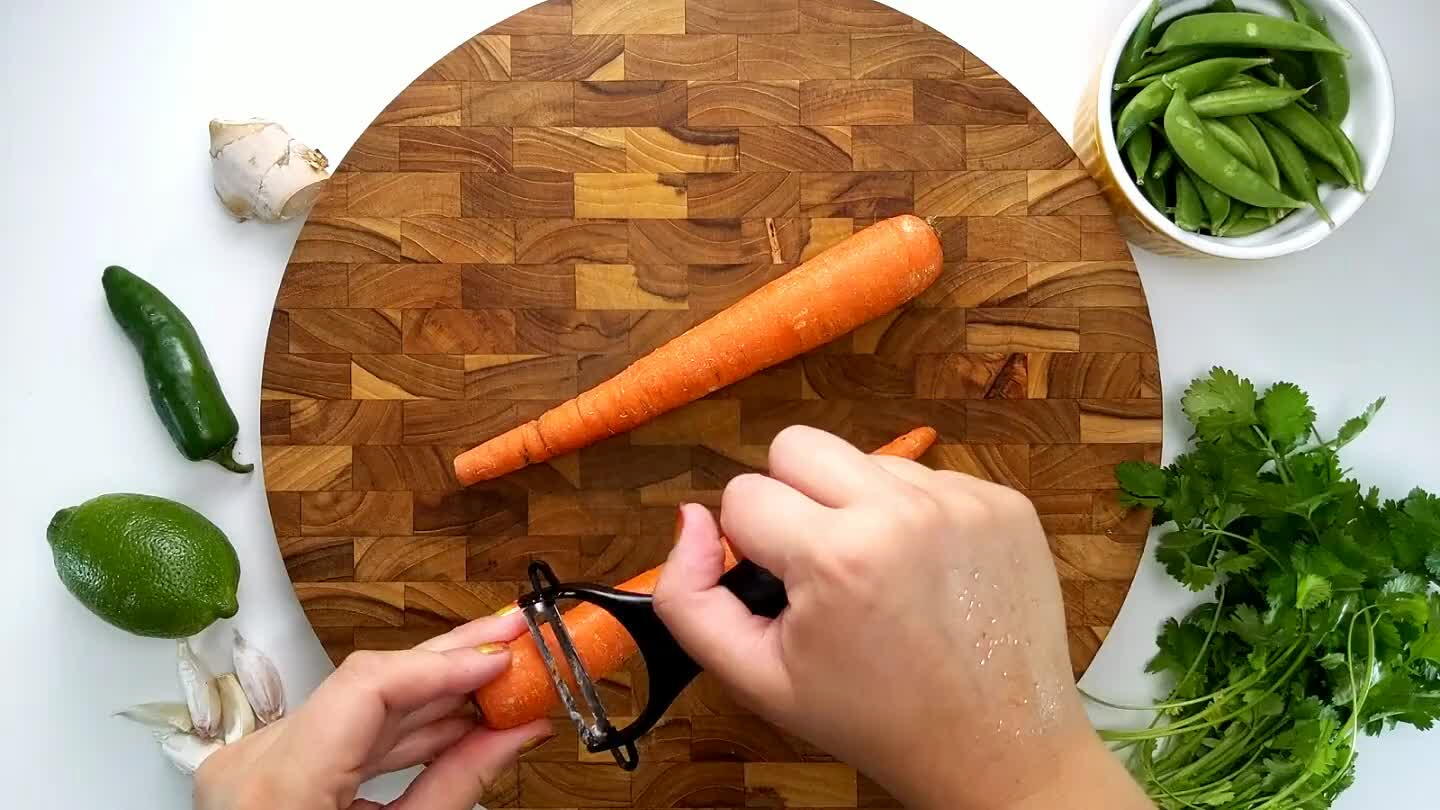 Peel the carrots.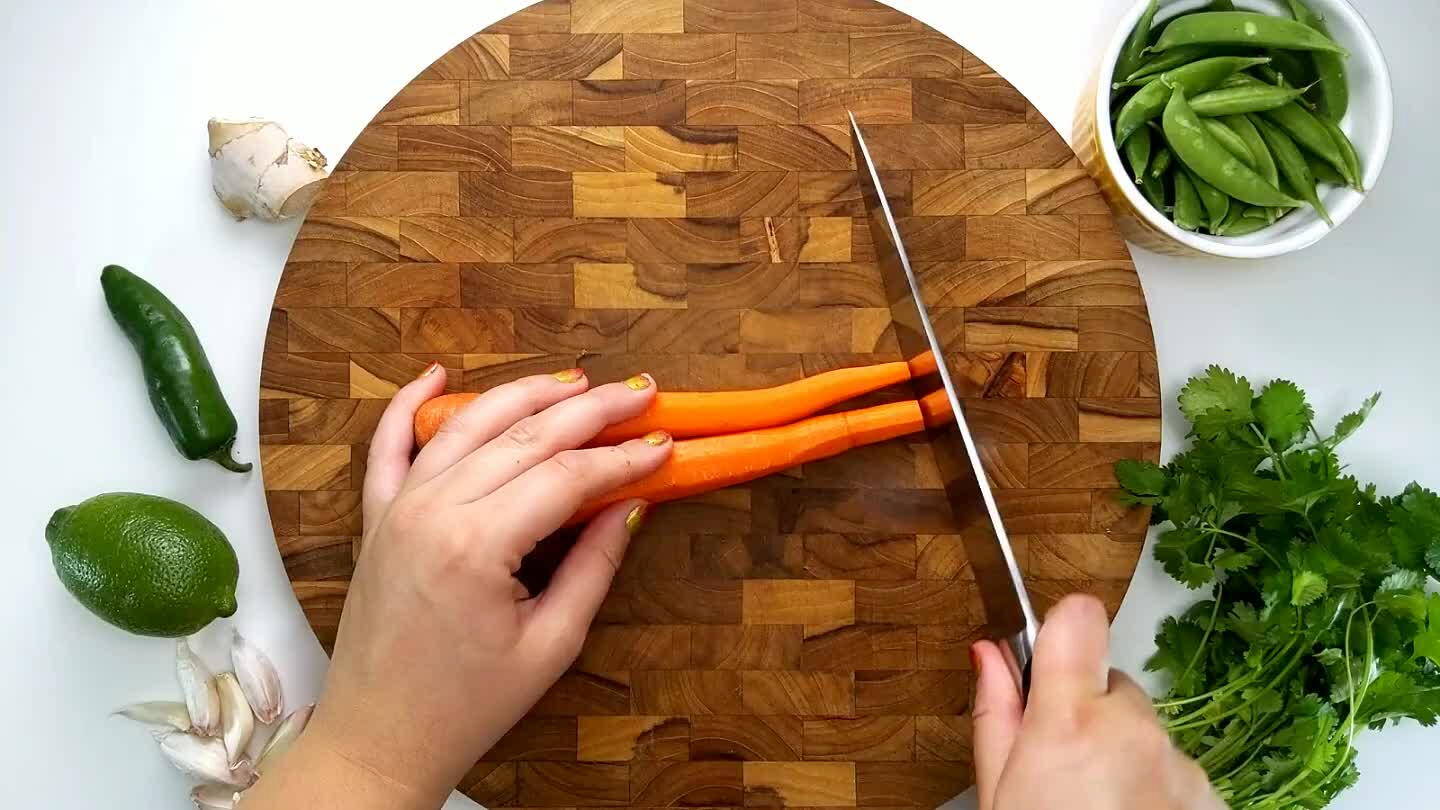 Chop the carrots into thin rounds.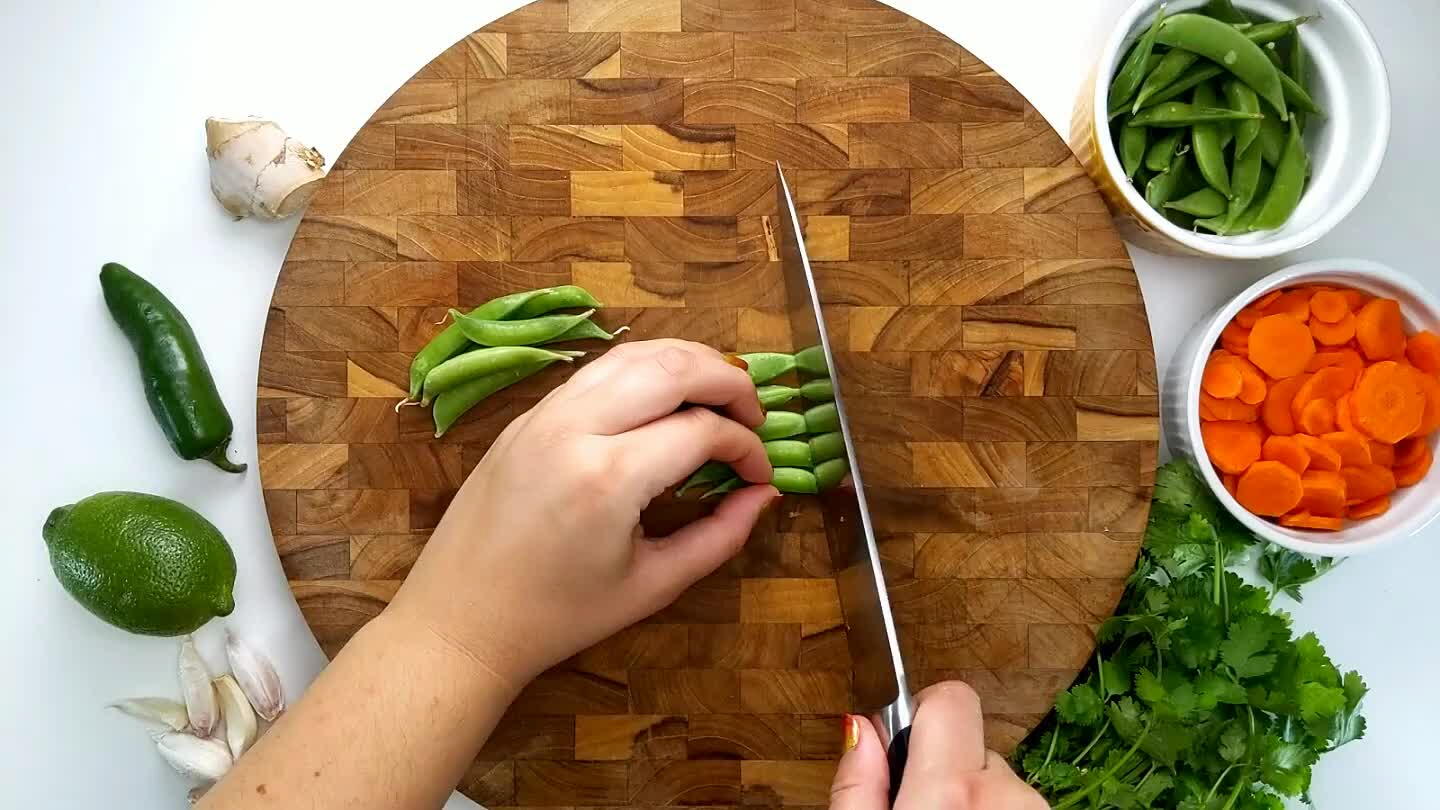 Remove the ends of the snow peas.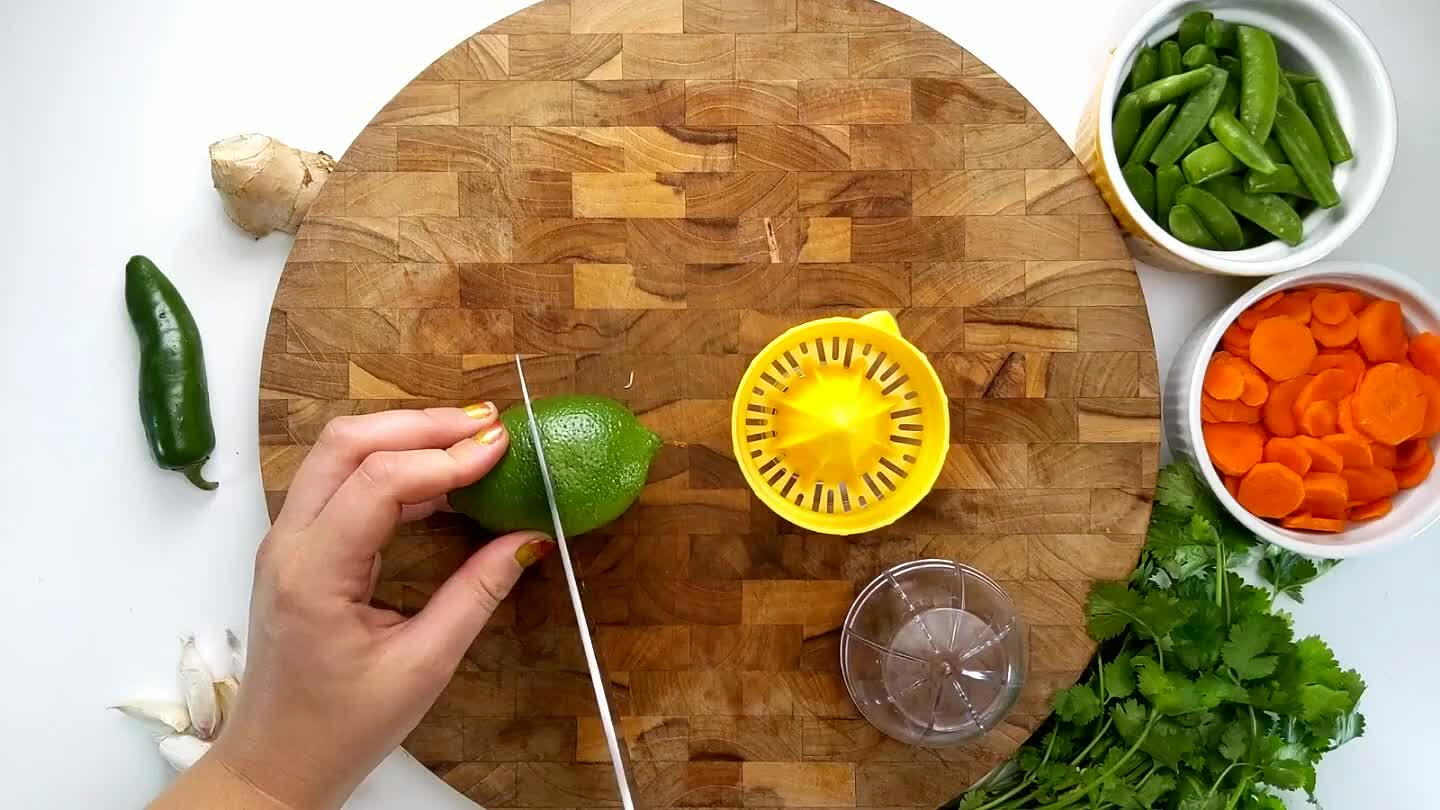 Juice the lime.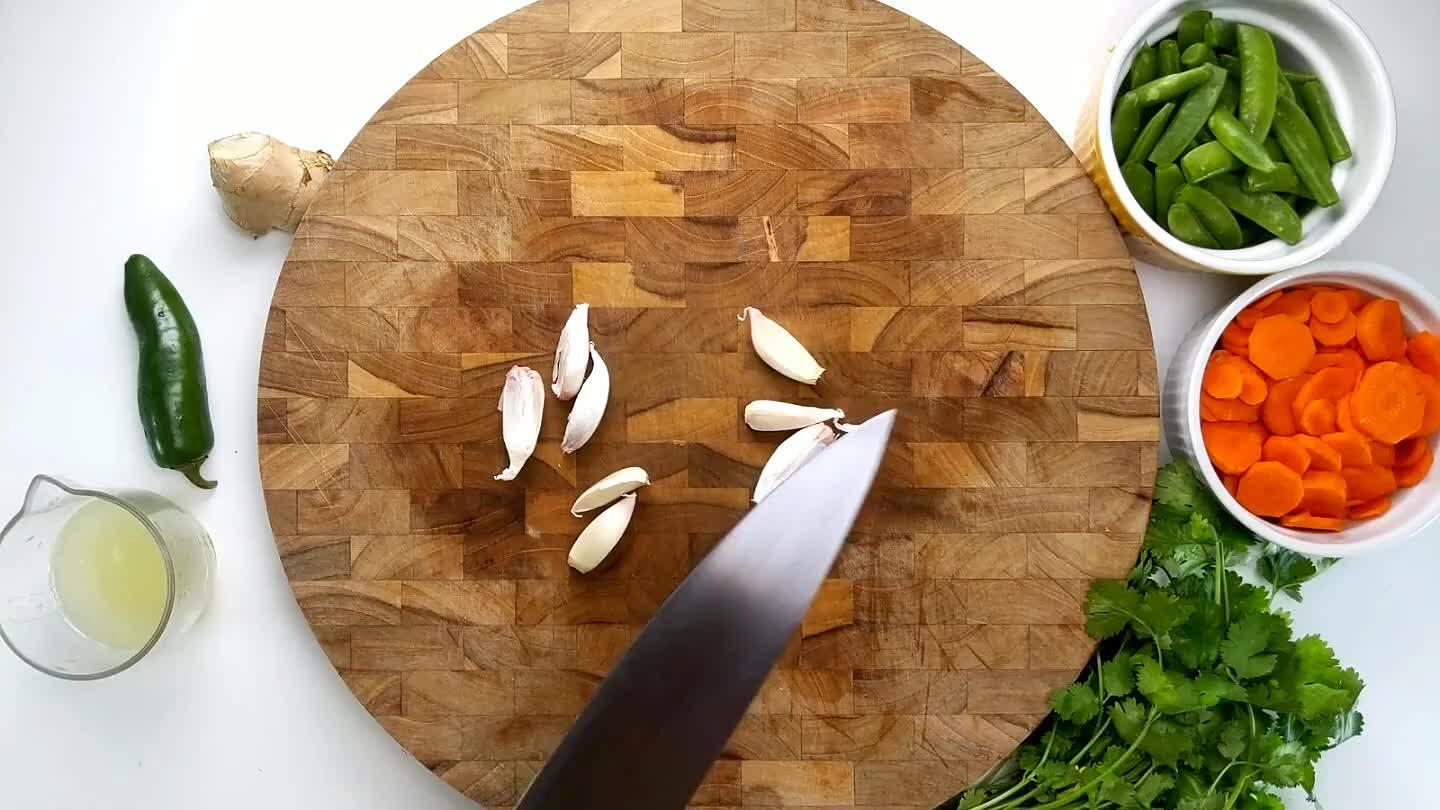 Smash and peel the garlic cloves.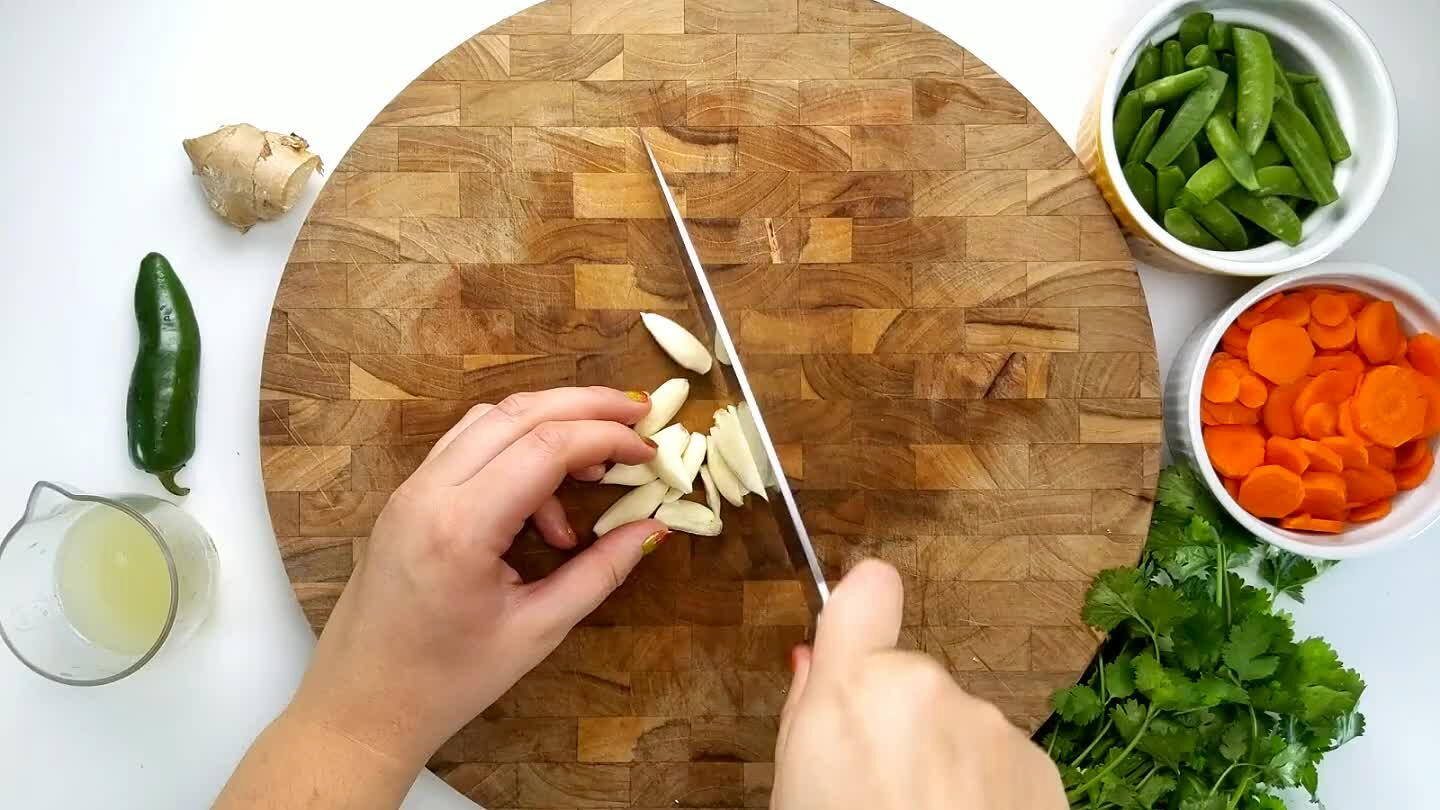 Finely chop the garlic cloves.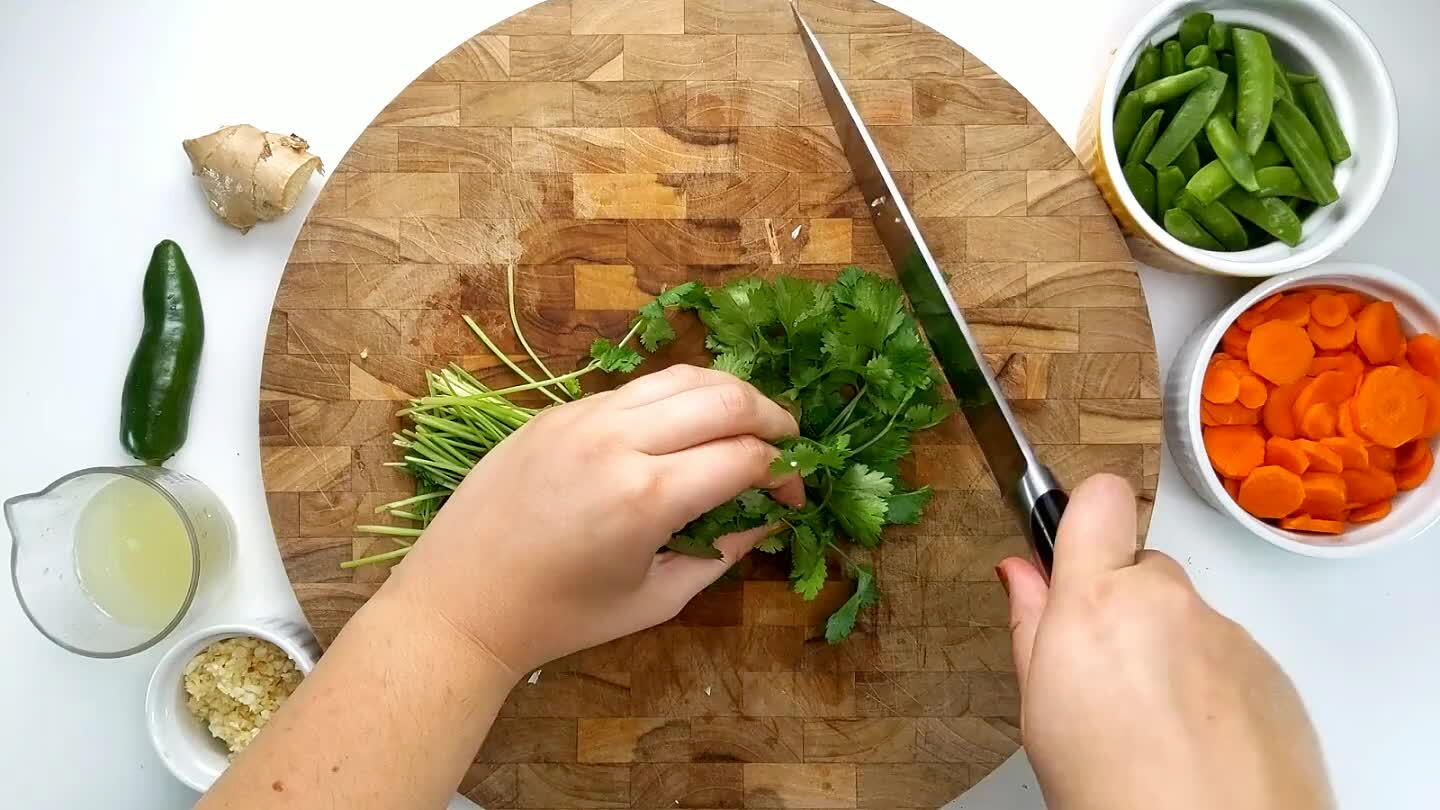 Finely chop the cilantro.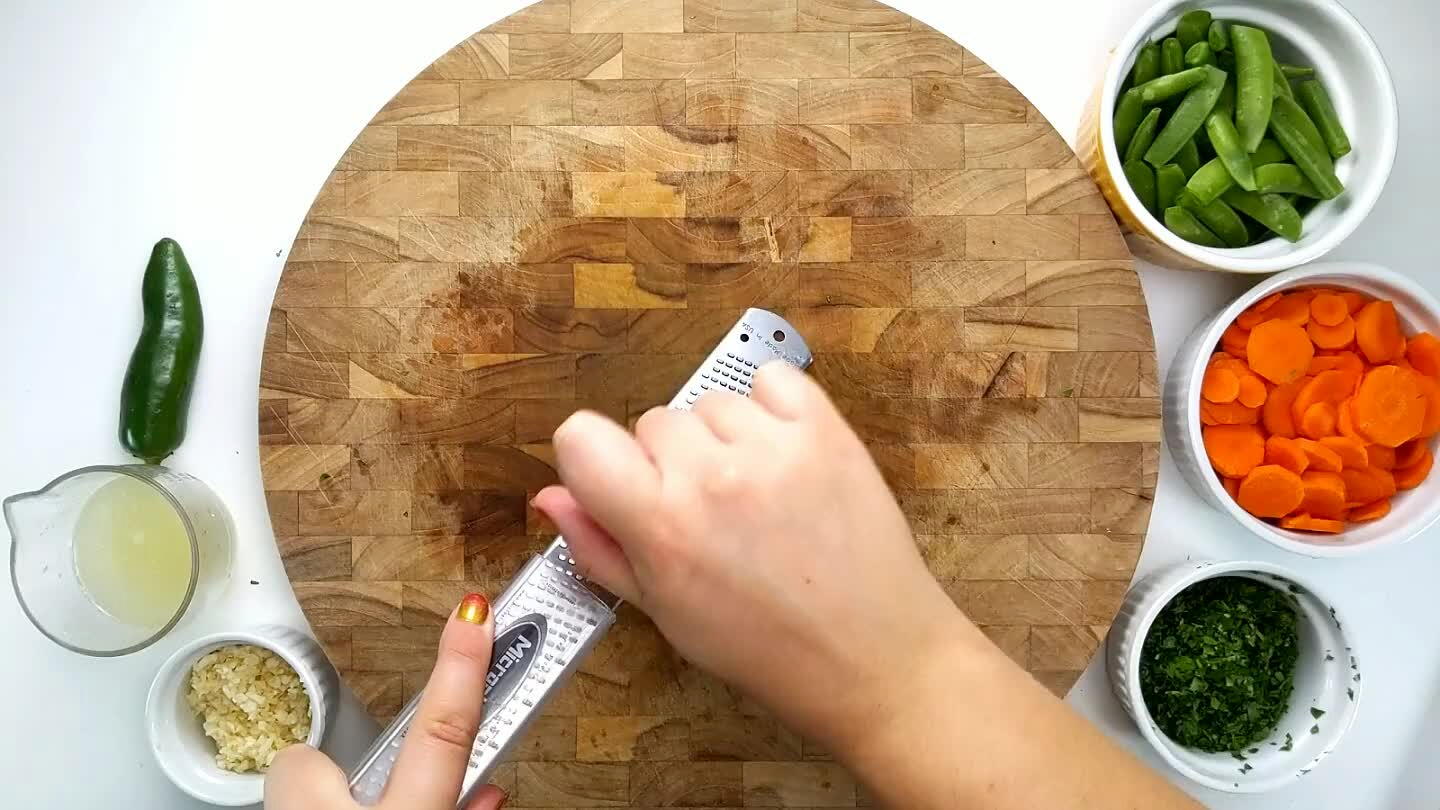 Use a zester or microplane to grate the fresh ginger.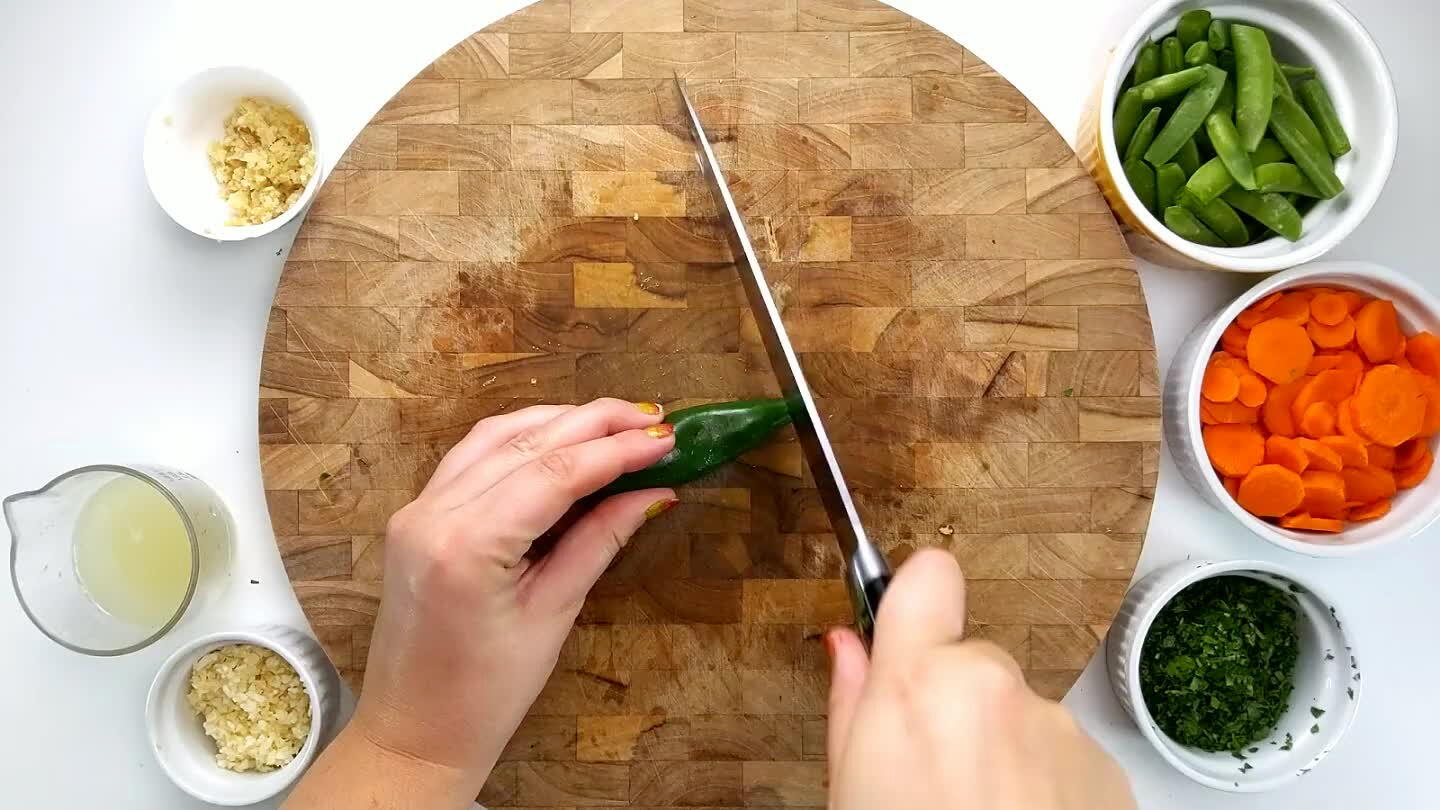 Slice the jalapeno into thin rounds.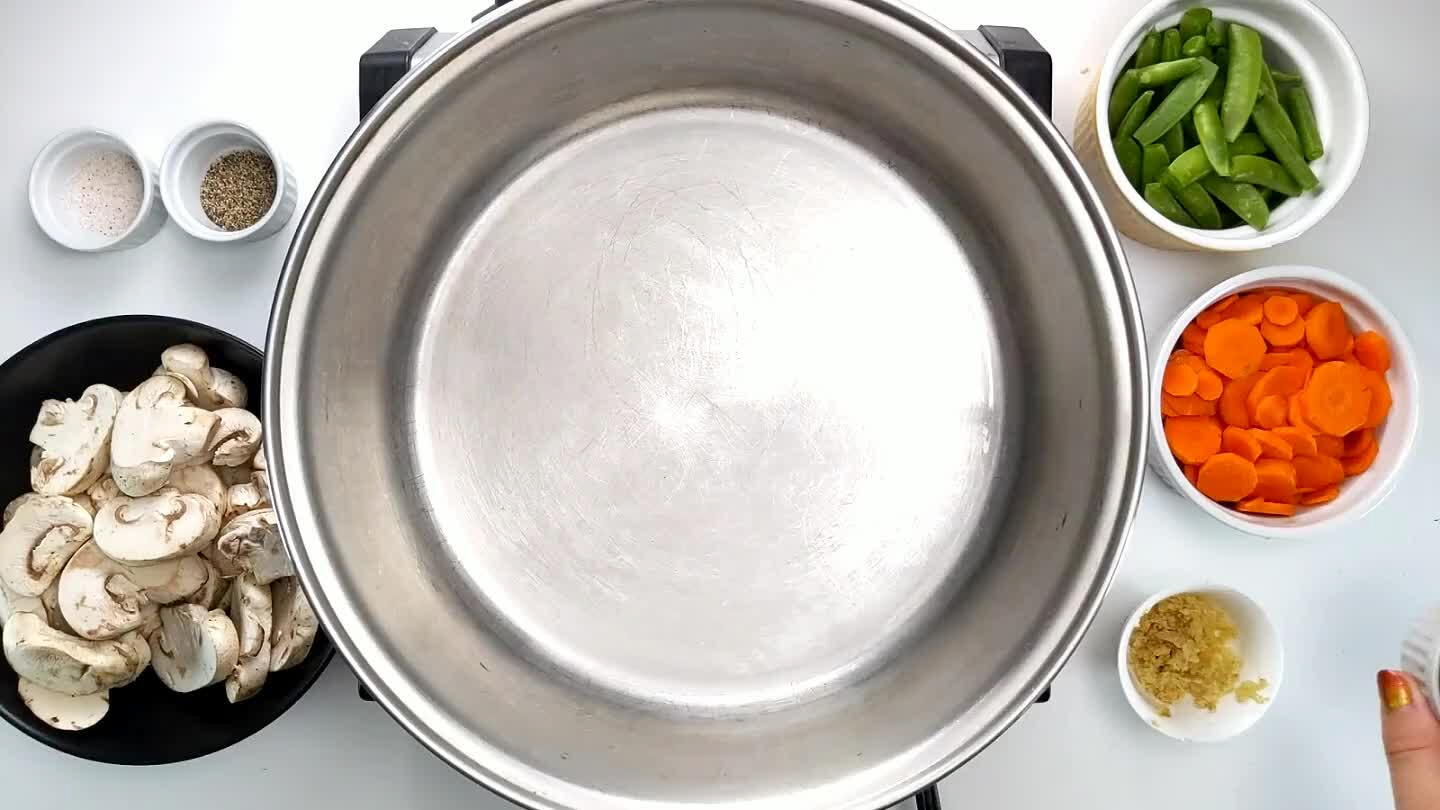 Add sesame oil to the bottom of a pot. Heat over medium-high heat.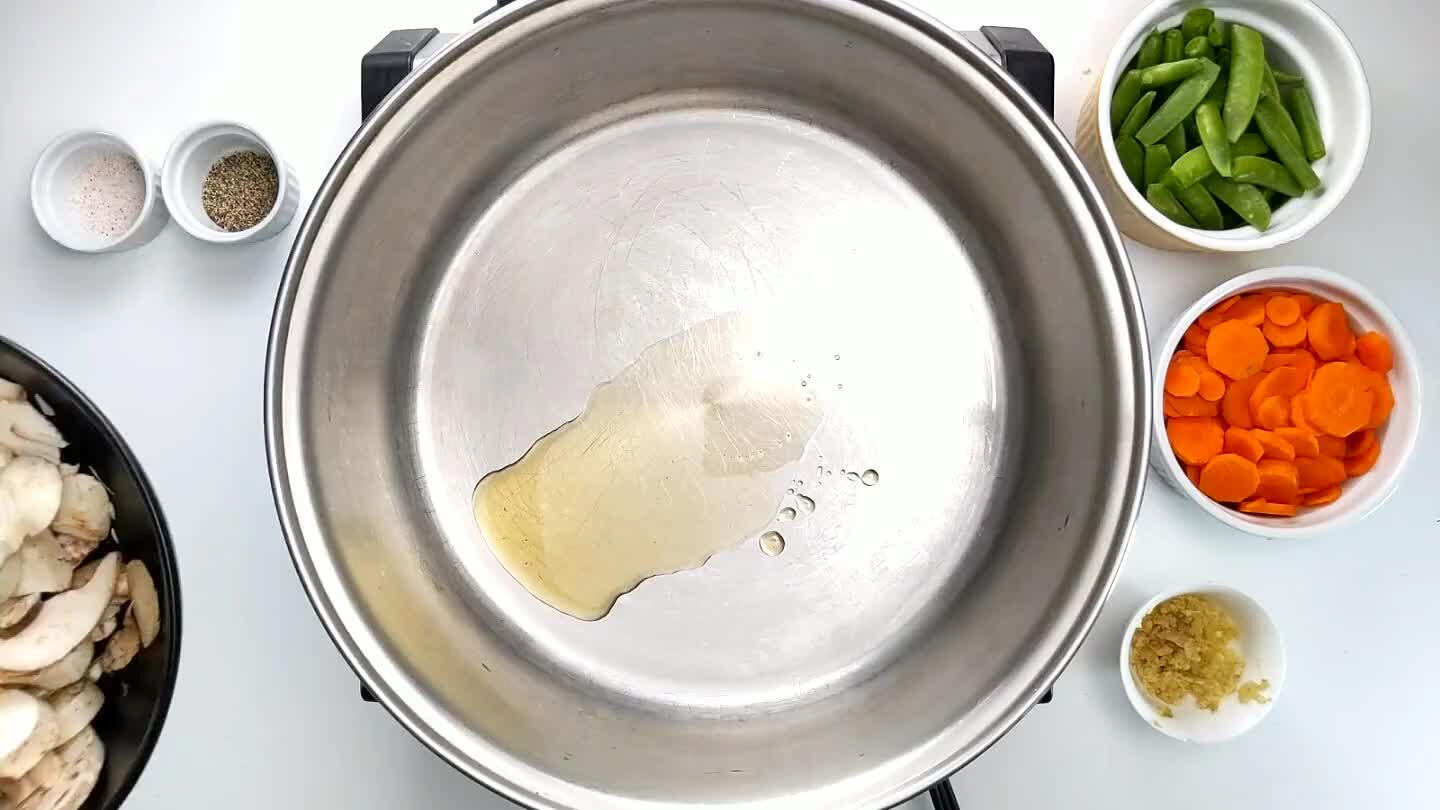 Add the mushrooms to the pot.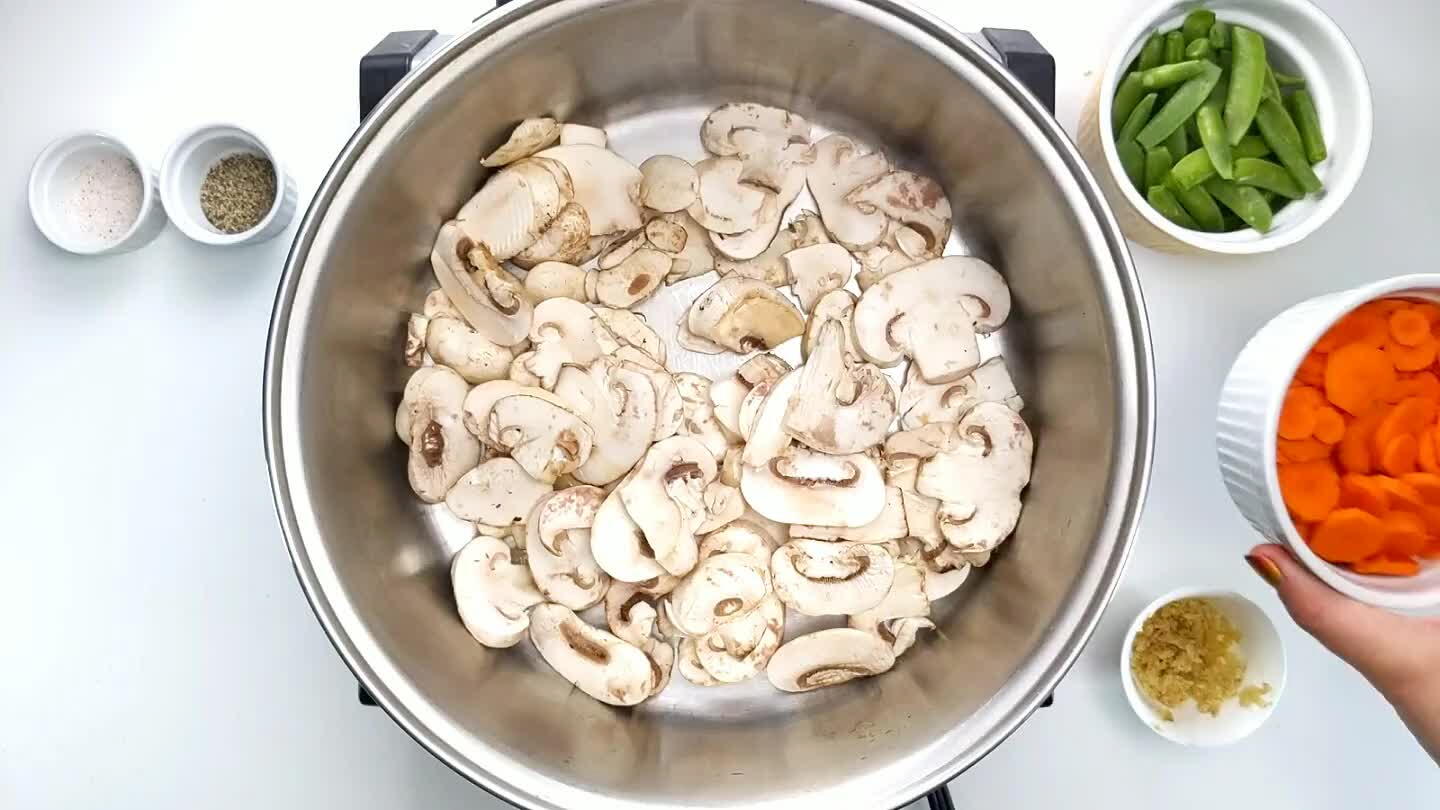 Add the chopped carrots.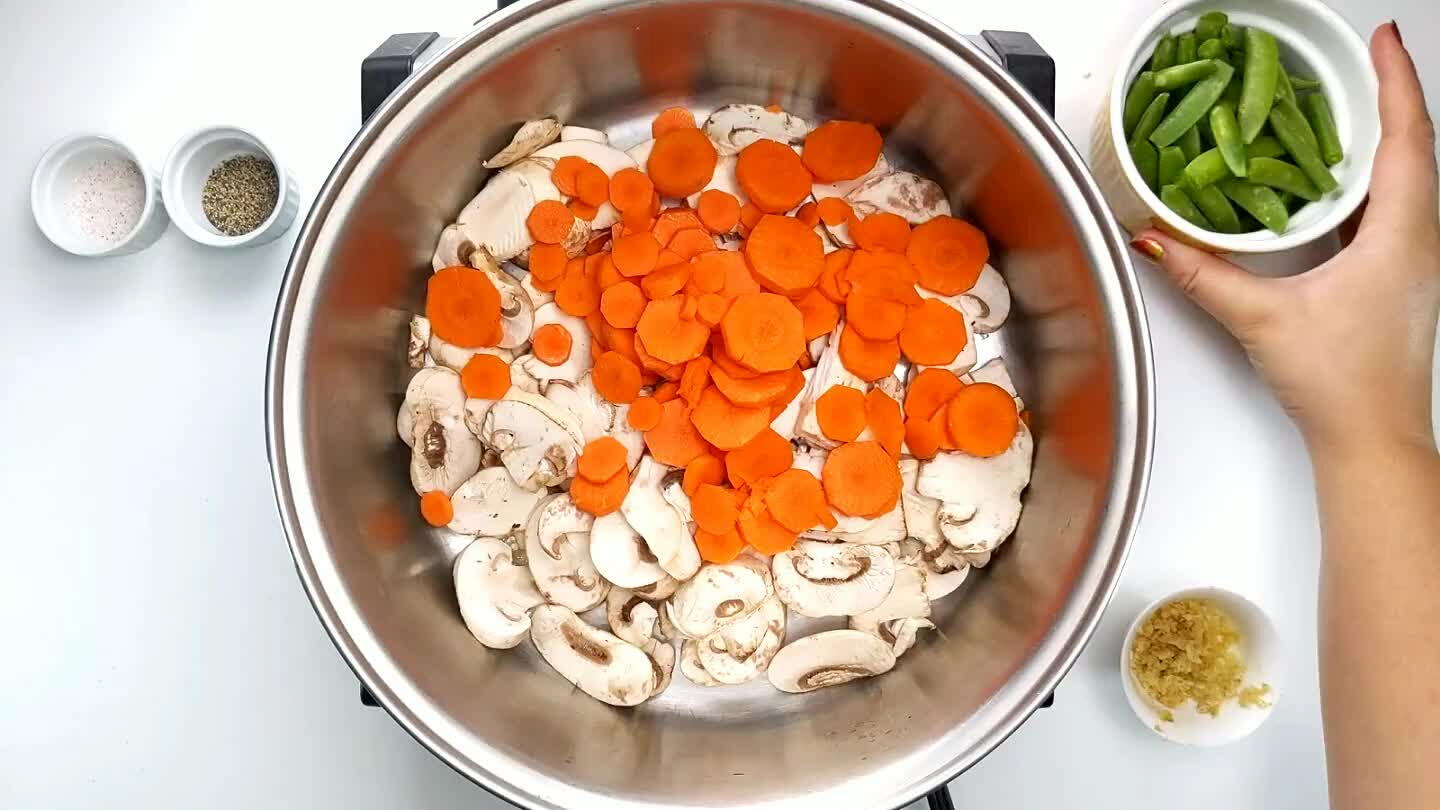 Add the peas and saute.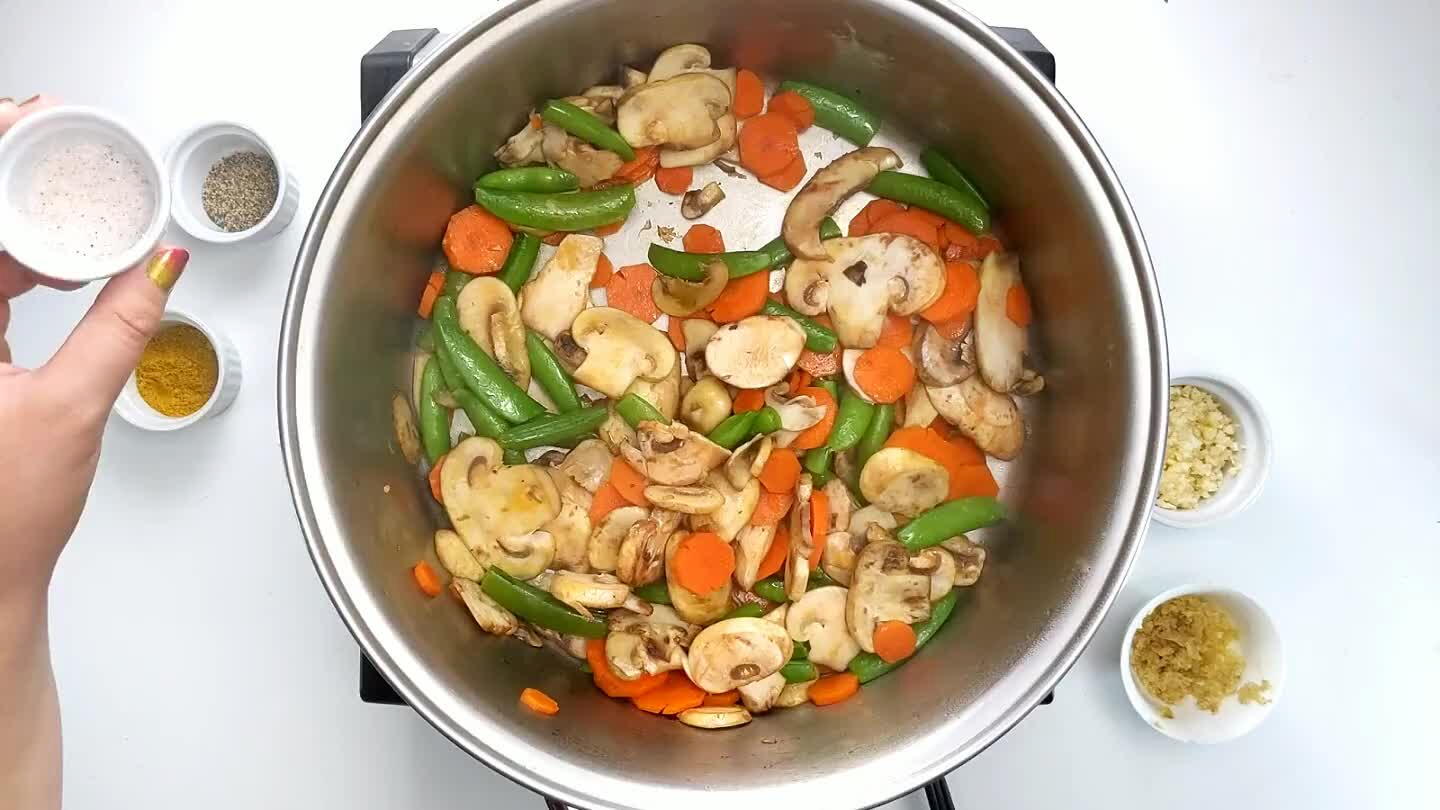 Season with a pinch of salt and pepper. You can add more at the end to taste.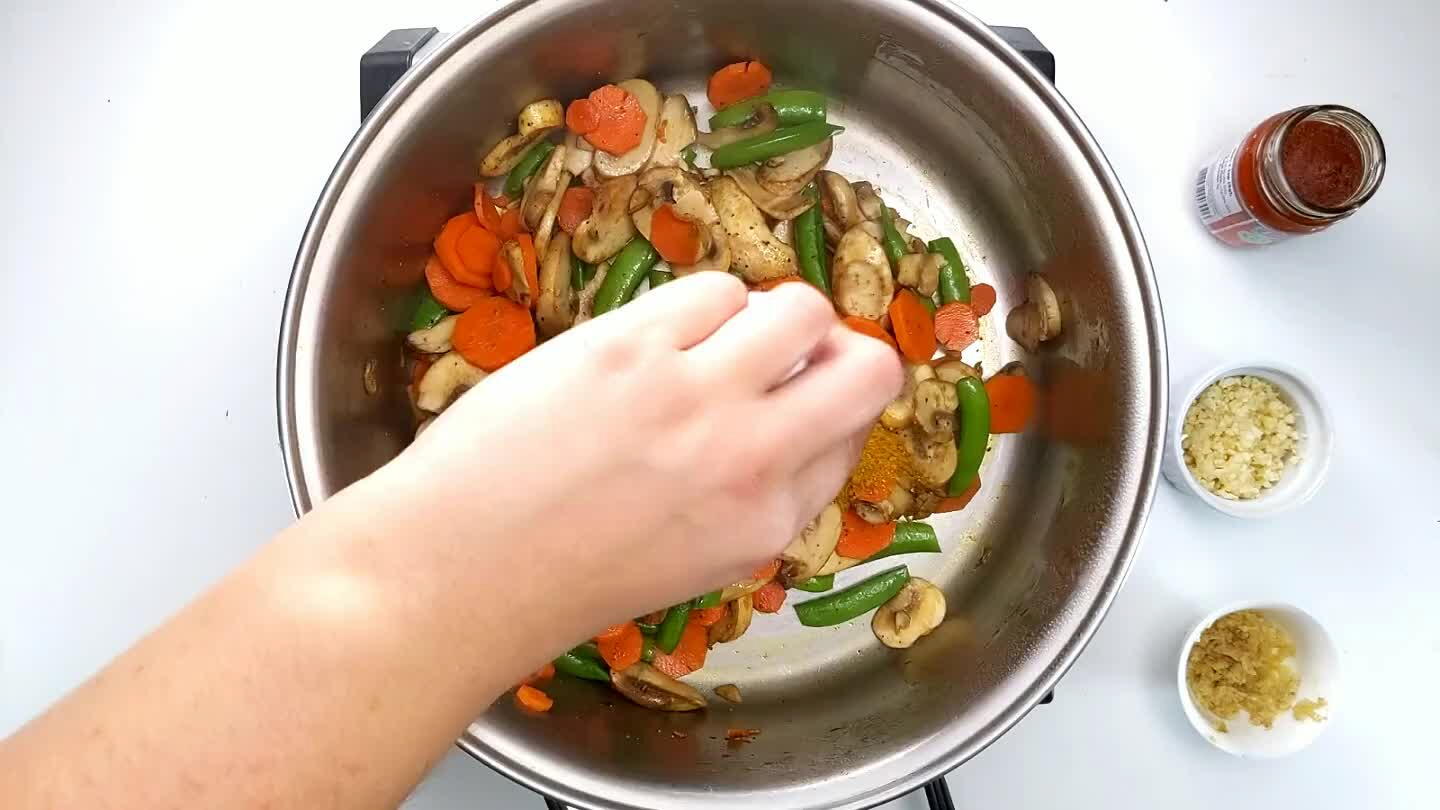 Add the curry powder.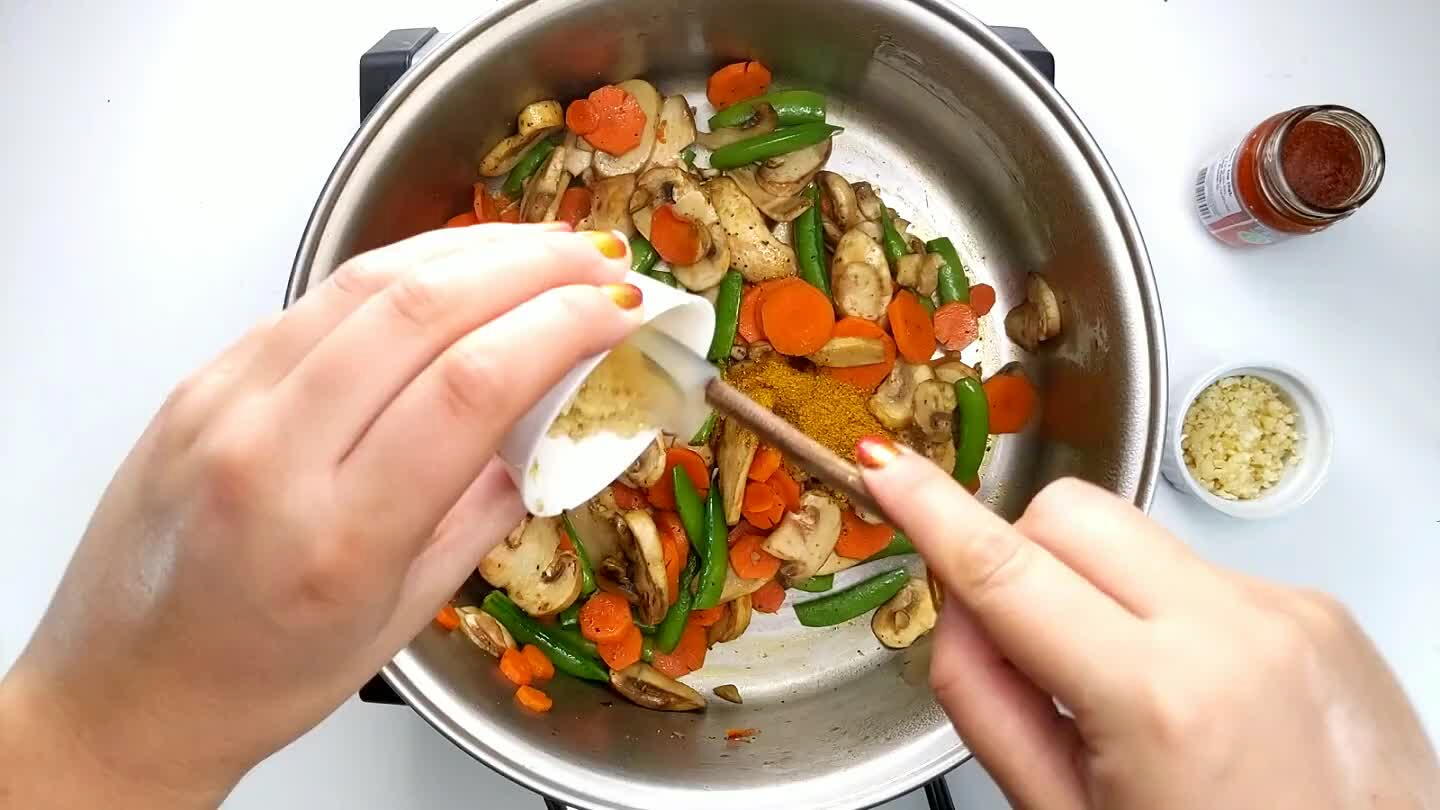 Add the fresh grated ginger and garlic to the vegetables.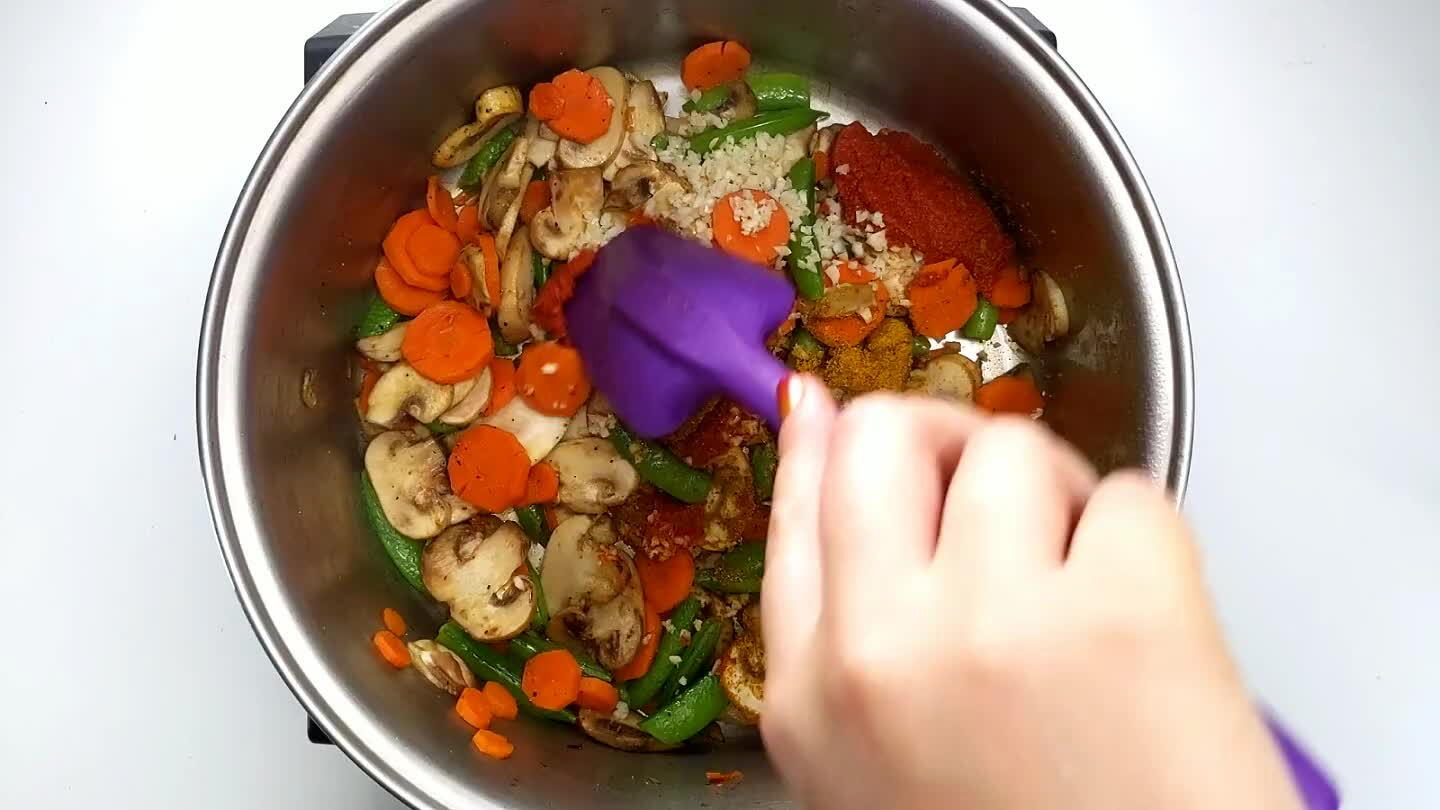 Stir in the curry paste and saute for about 2 minutes until fragrant.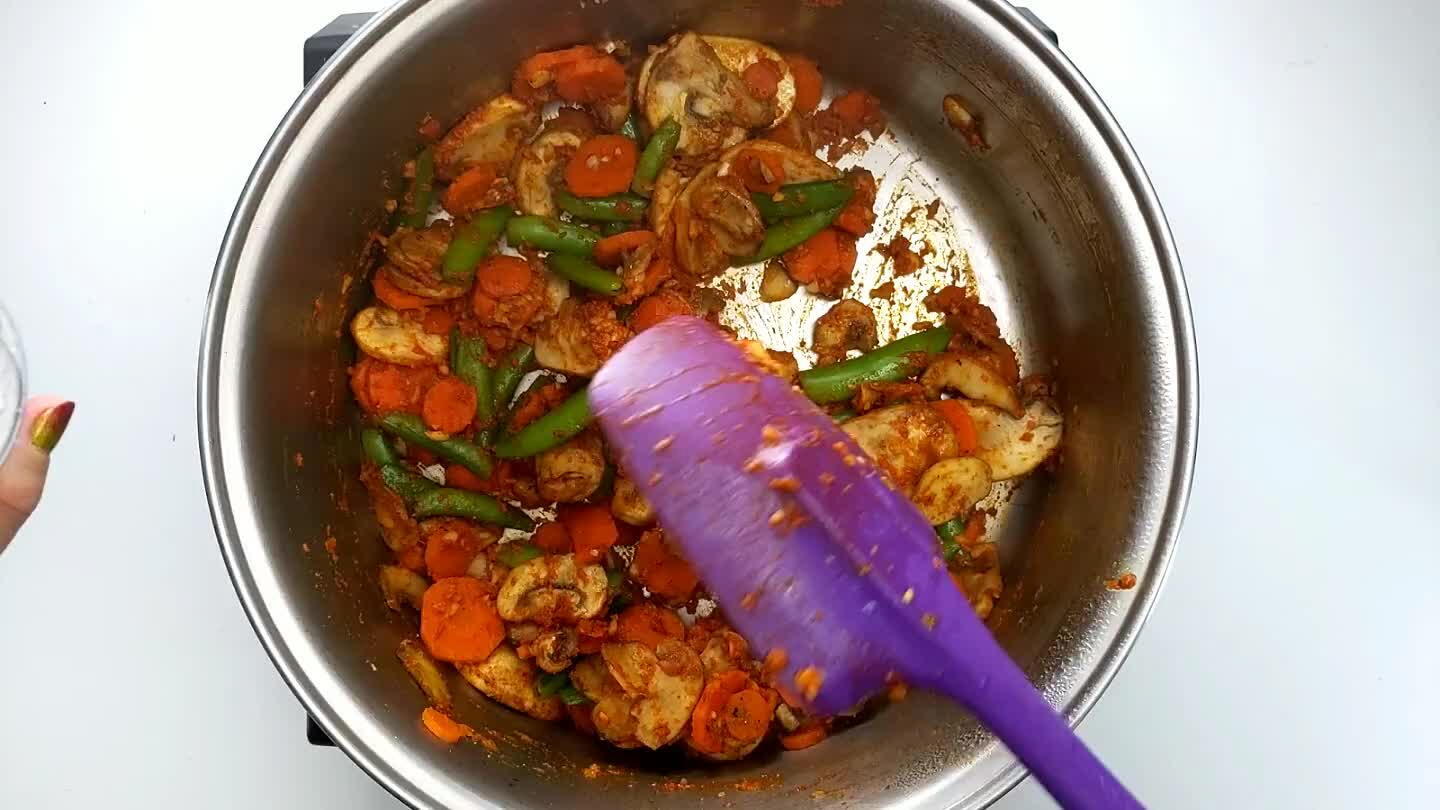 Add the can of coconut milk and vegetable broth to thin to your preferred consistency.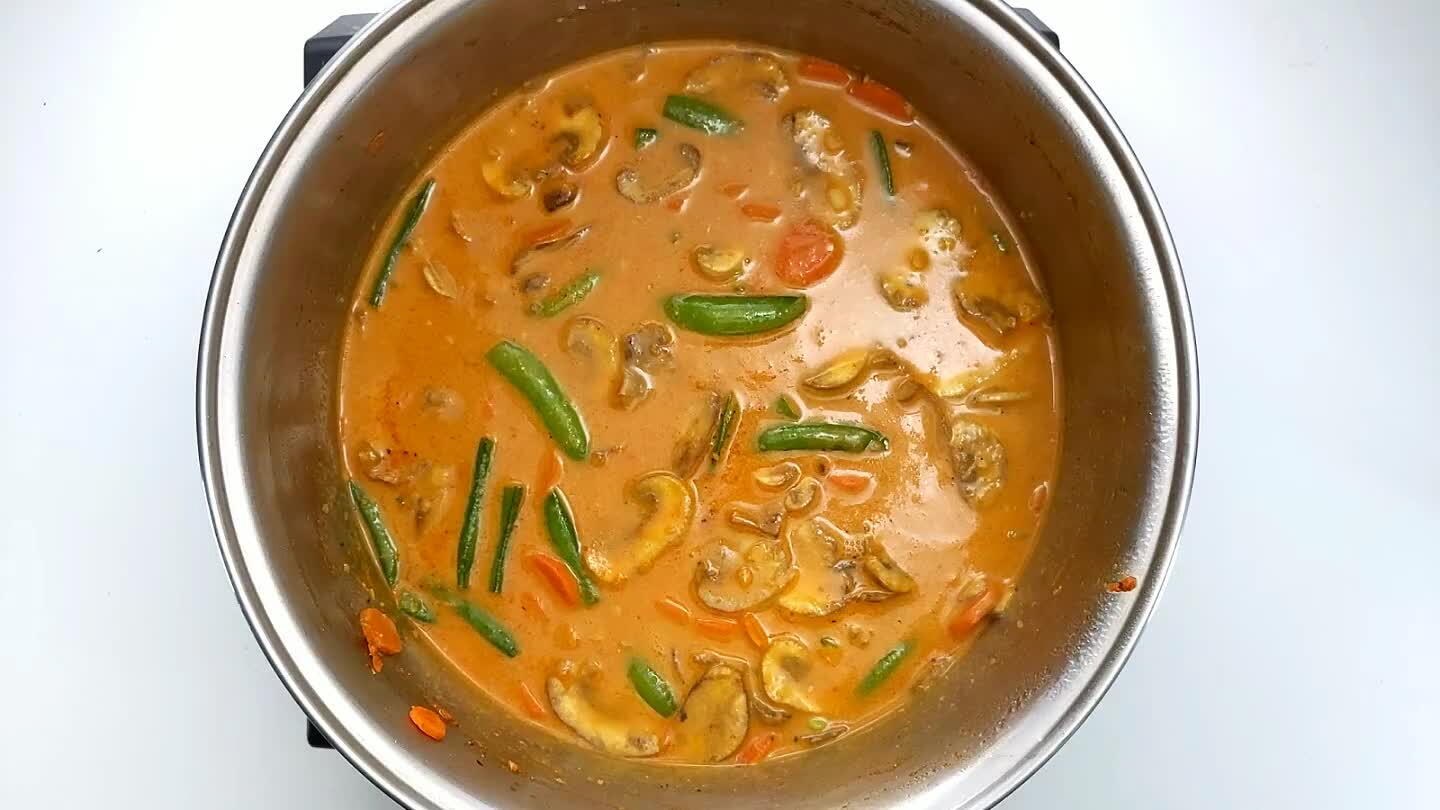 Bring the broth to a simmer and add the ramen noodles. Simmer for about 3 minutes stirring to break them up.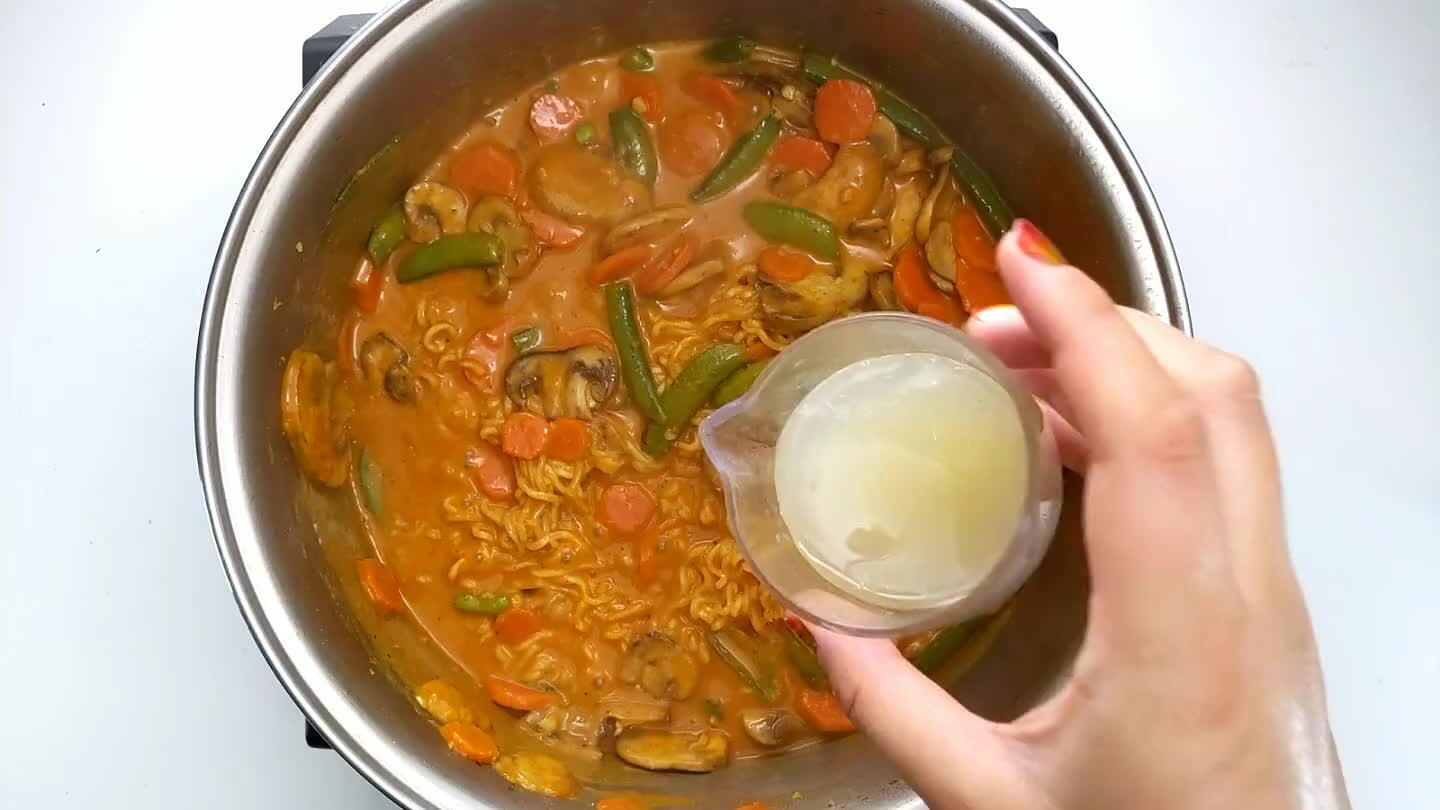 Add one lime's worth of fresh lime juice.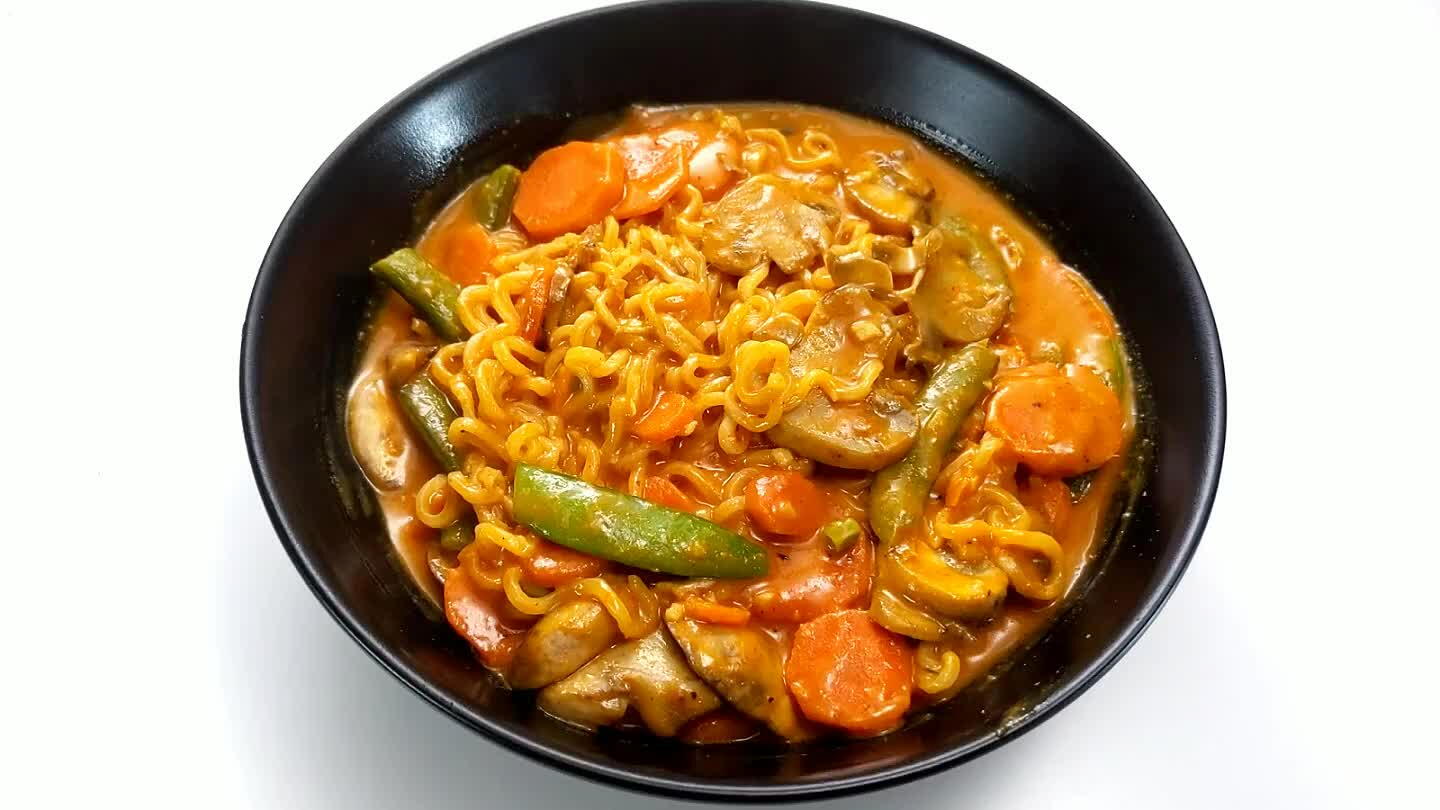 Garnish your ramen with sliced jalapenos and chopped cilantro.