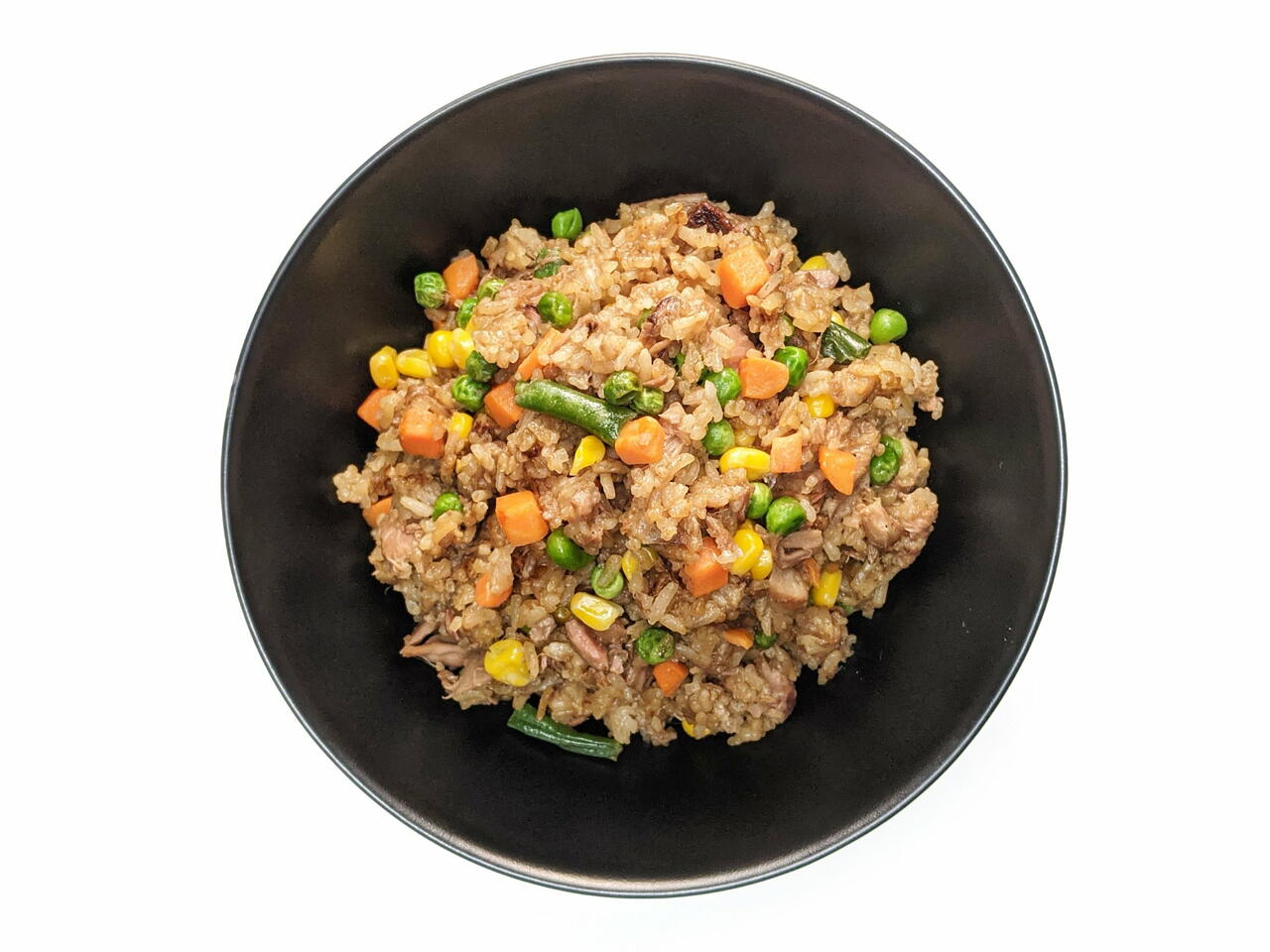 Recipe video made by Ryan
Published on 10/22/2020, viewed by 1114 , 0 Comments
4 portions
20m
Contrary to popular belief, fried rice does not grow in paper boxes. It's actually very easy to make at home, and a great way to use up leftovers. This is a vegan version, but you can easily incorporate any ingredients you have on hand.
What you will need
2 Tbsp Sesame Oil
6 oz. Jackfruit
20 oz. Cooked Rice
2 Tbsp Soy Sauce
1 Tbsp Hoisin Sauce
8 oz. Mixed Frozen Vegetables
(Nutritional facts 75 calories, 3.08 g fat, 10.65 g carbohydrates, 1.86 g protein, 1 mg cholesterol, 404 mg sodium)
How to cook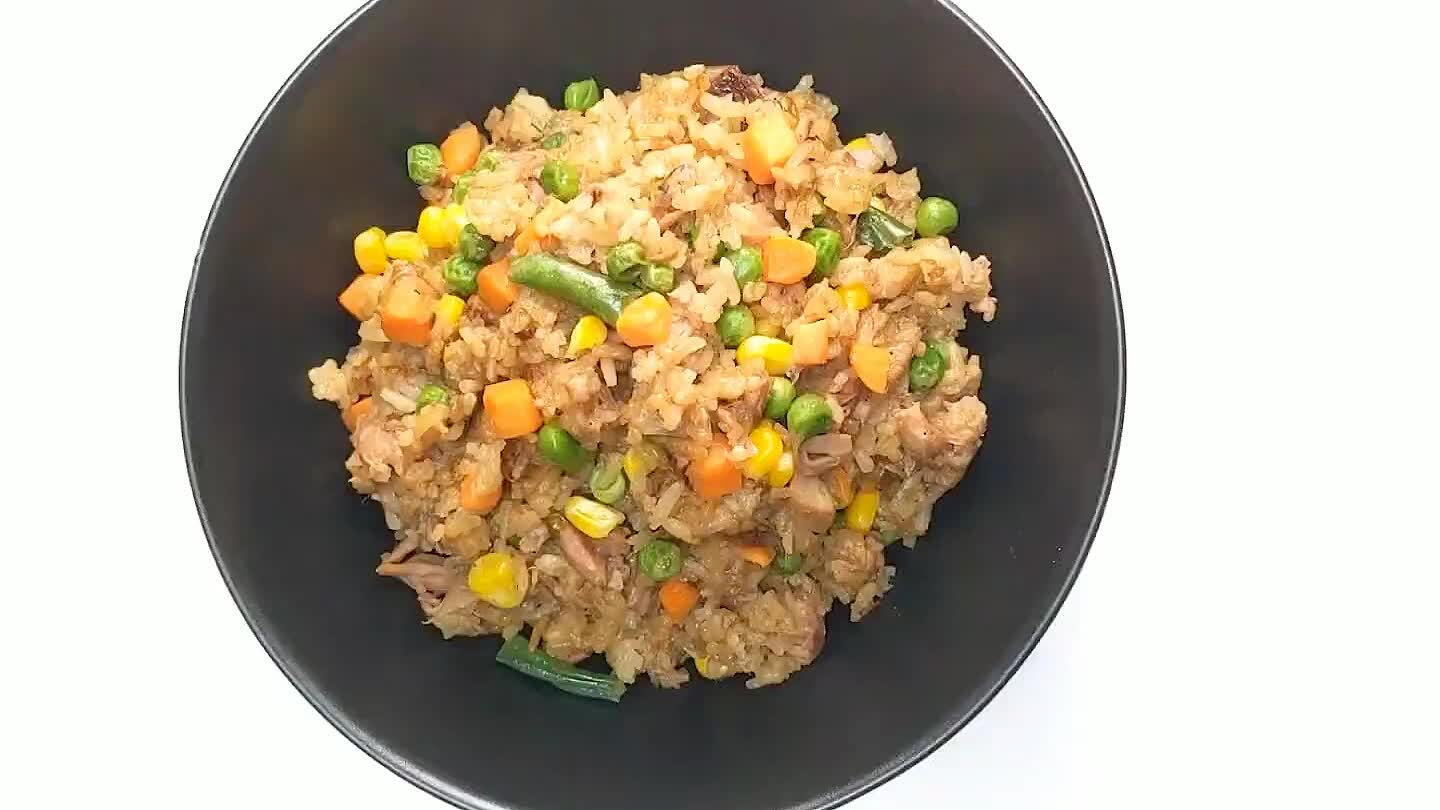 Warm the sesame oil in a heavy frying pan and start by browning the jackfruit. If you've never used jackfruit before, it really is a great vegan substitute for pork. In a dish like this one, already heavily seasoned, you'll barely notice the difference.
Toss in the rice. Let it fry, undisturbed, for about 10 minutes. Then stir, scraping the bottom. You can buy precooked rice at most grocery stores these days. To save a little money, you can also just seal your leftover rice the next time you make a batch and store it in the freezer.
Stir in the soy sauce.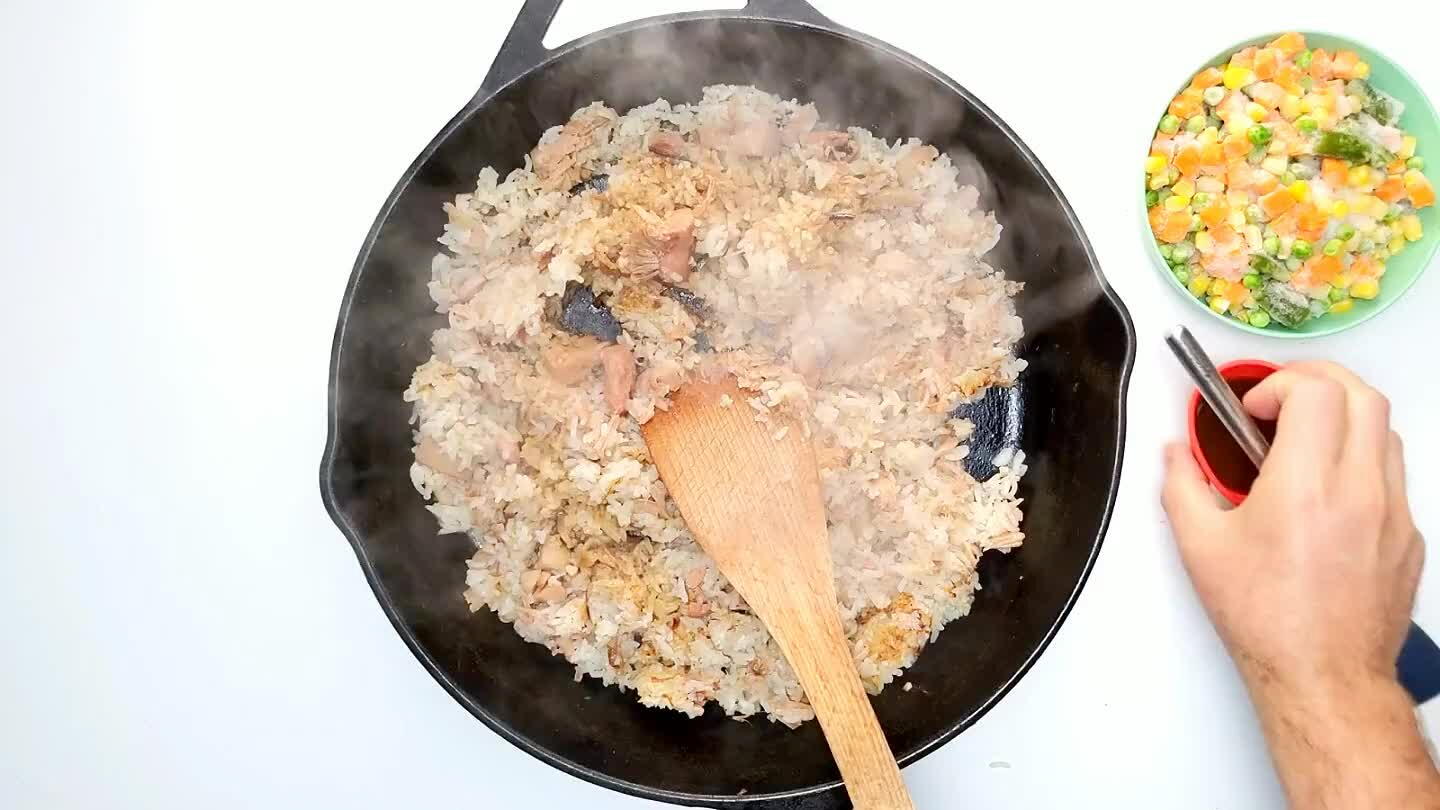 Stir in the hoisin.
Add the frozen mixed vegetables. Stir and heat through. Add a little more soy if you think it needs it. Check the fridge to see if you've got any leftovers that might make a good addition here. This recipe is a great fridge cleaner.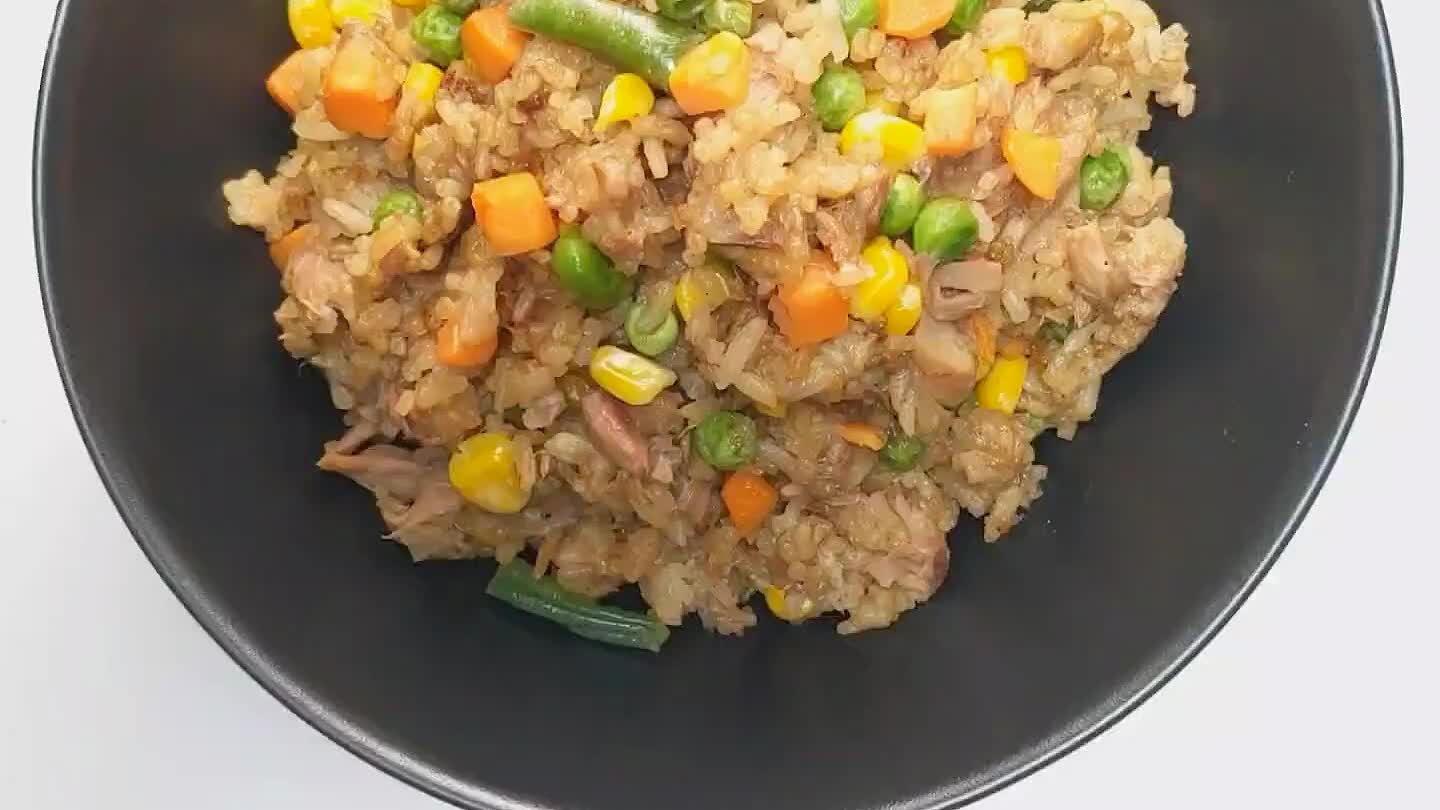 Comments