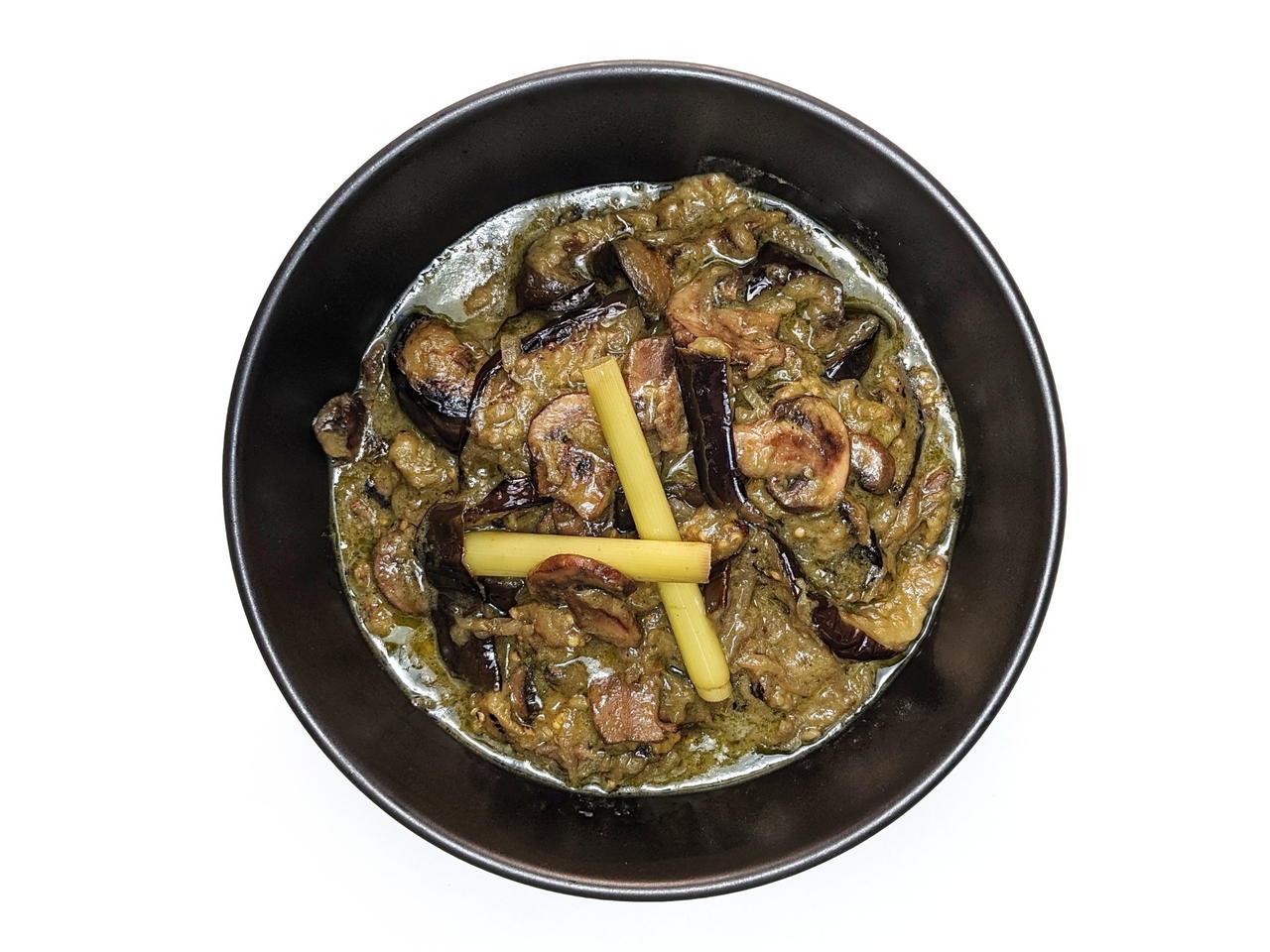 Recipe video made by Ryan
Published on 03/16/2021, viewed by 855 , 0 Comments
4 portions
35m
Flavorful green curry with eggplant and mushrooms. Truly one of my favorite curries.
What you will need
1 Yellow Onion
2" Fresh Ginger
3 Eggplant
1 can Coconut Milk
1 bunch Basil
Olive oil
2 Tbsp Green Curry Paste
1 frond Lemongrass
8 oz. Sliced Mushrooms
(Nutritional facts 43 calories, 1.39 g fat, 7.15 g carbohydrates, 1.28 g protein, 0 mg cholesterol, 116 mg sodium)
How to cook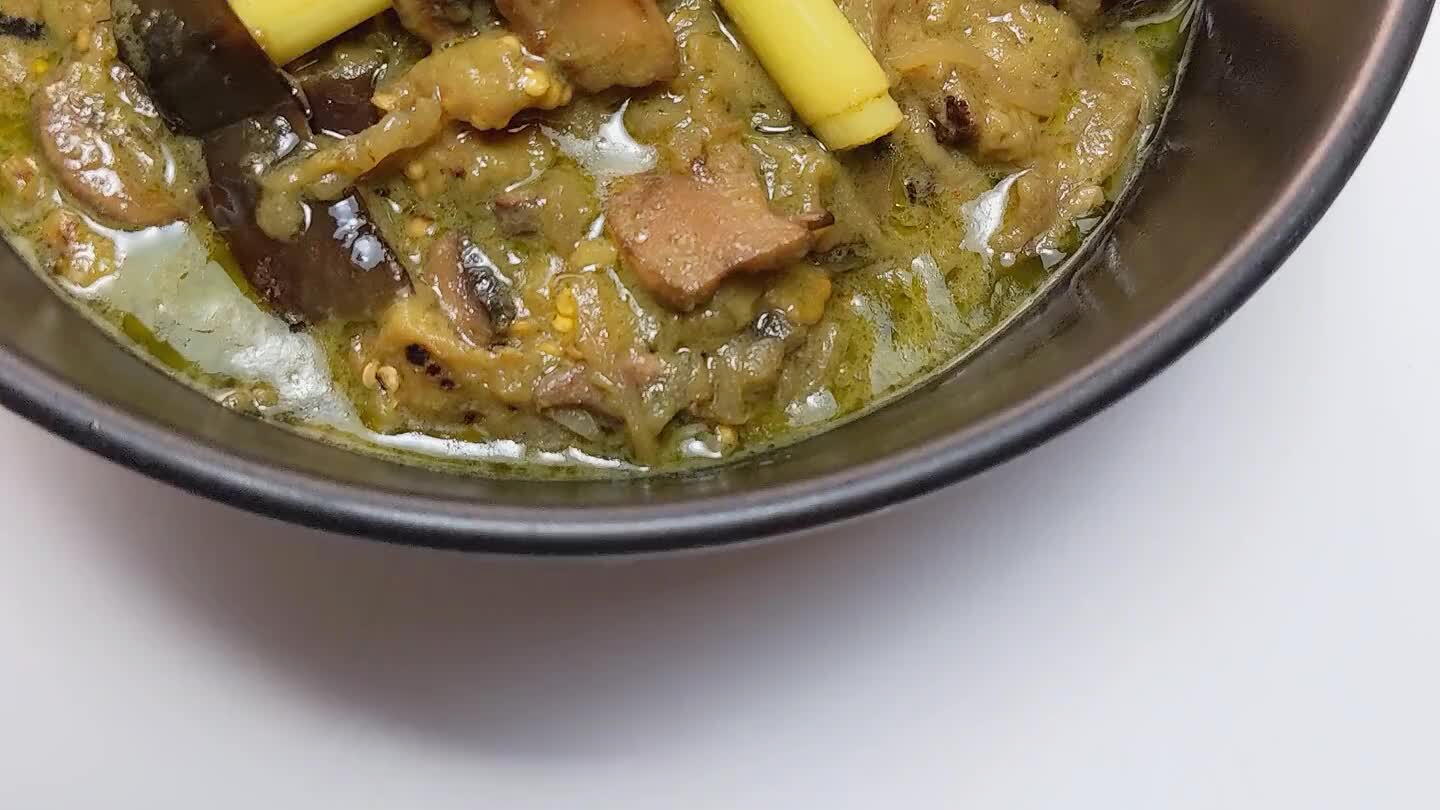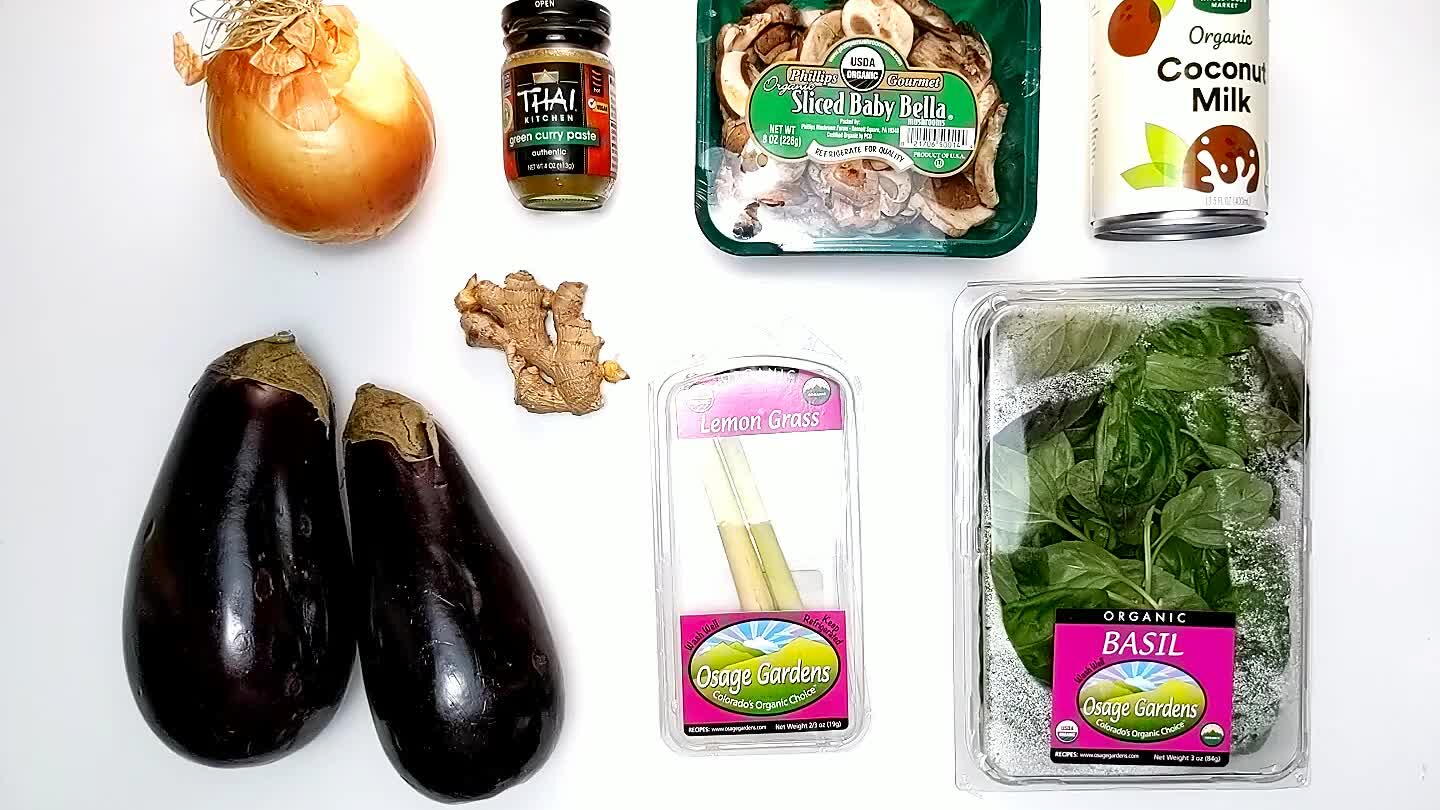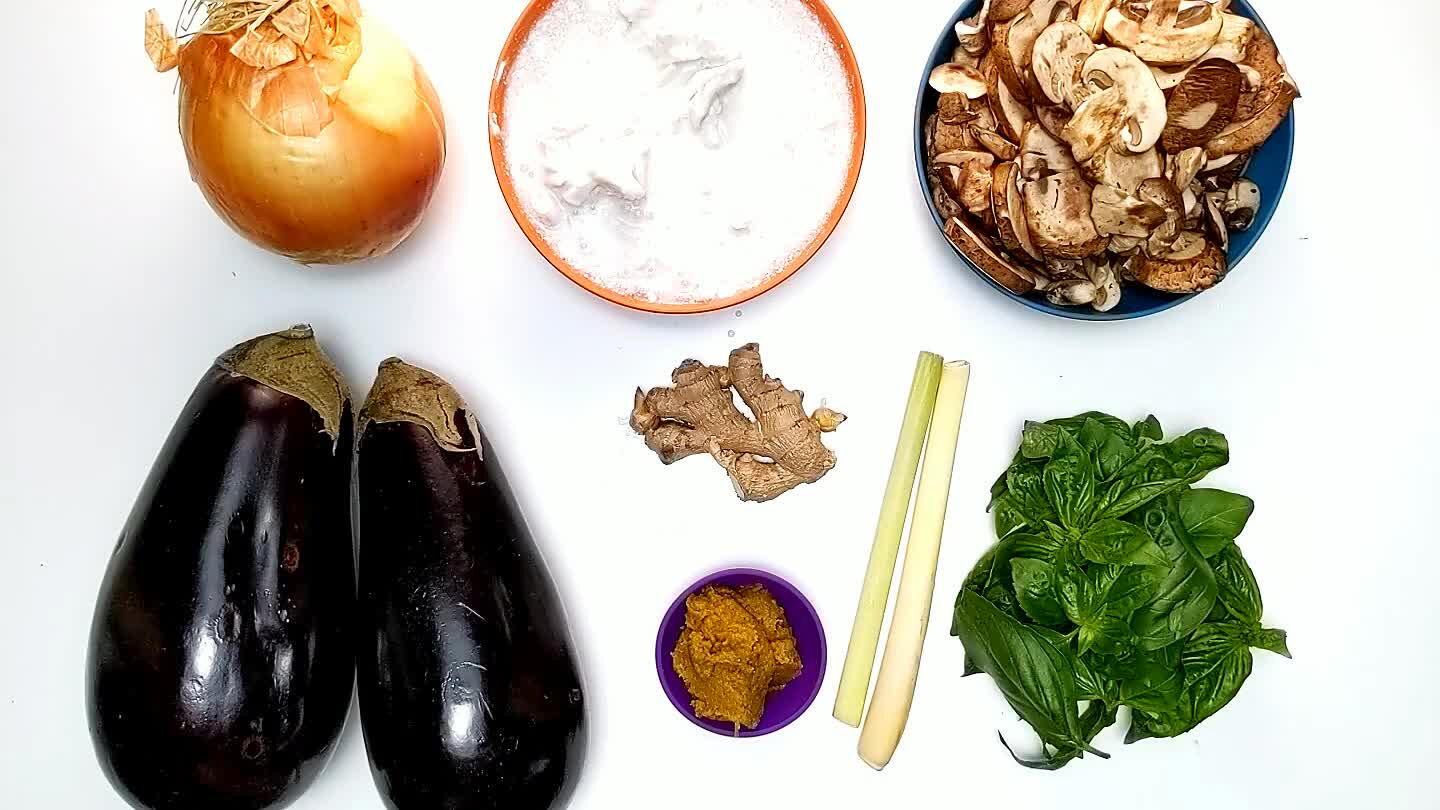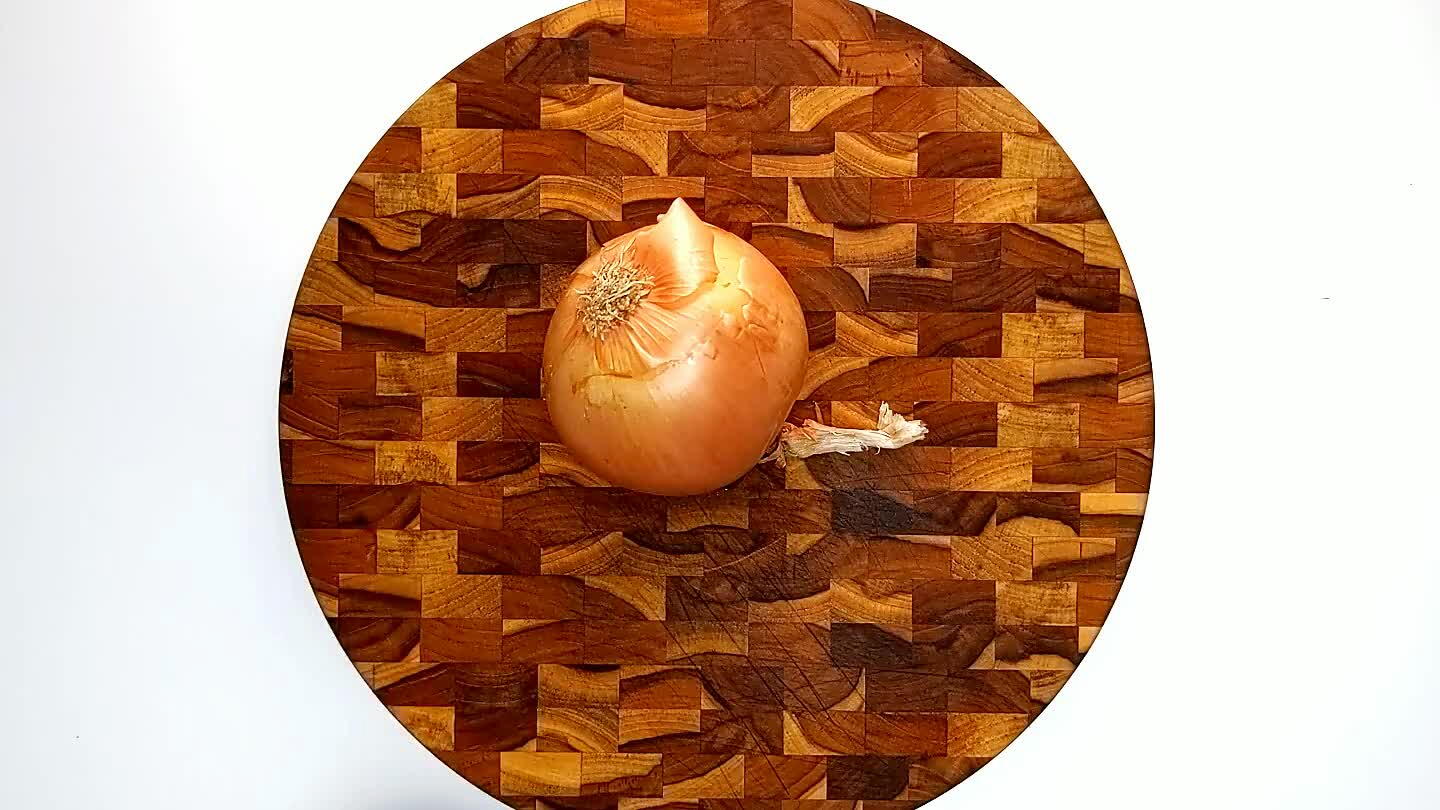 Halve onion through the root axis and remove the peel. Slice parallel to the root tip to yield thin arcs.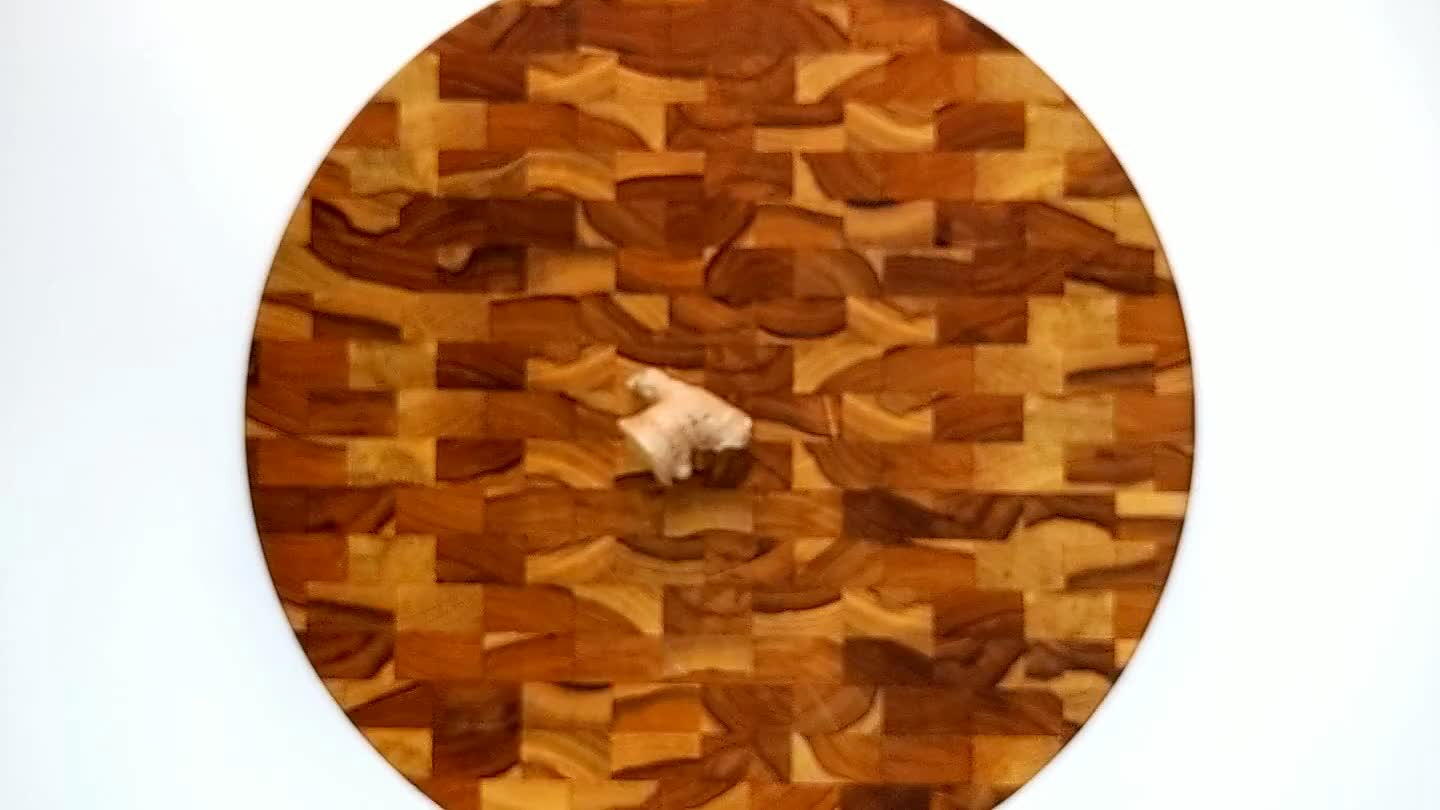 Peel ginger with a spoon and grate or chop to a fine paste.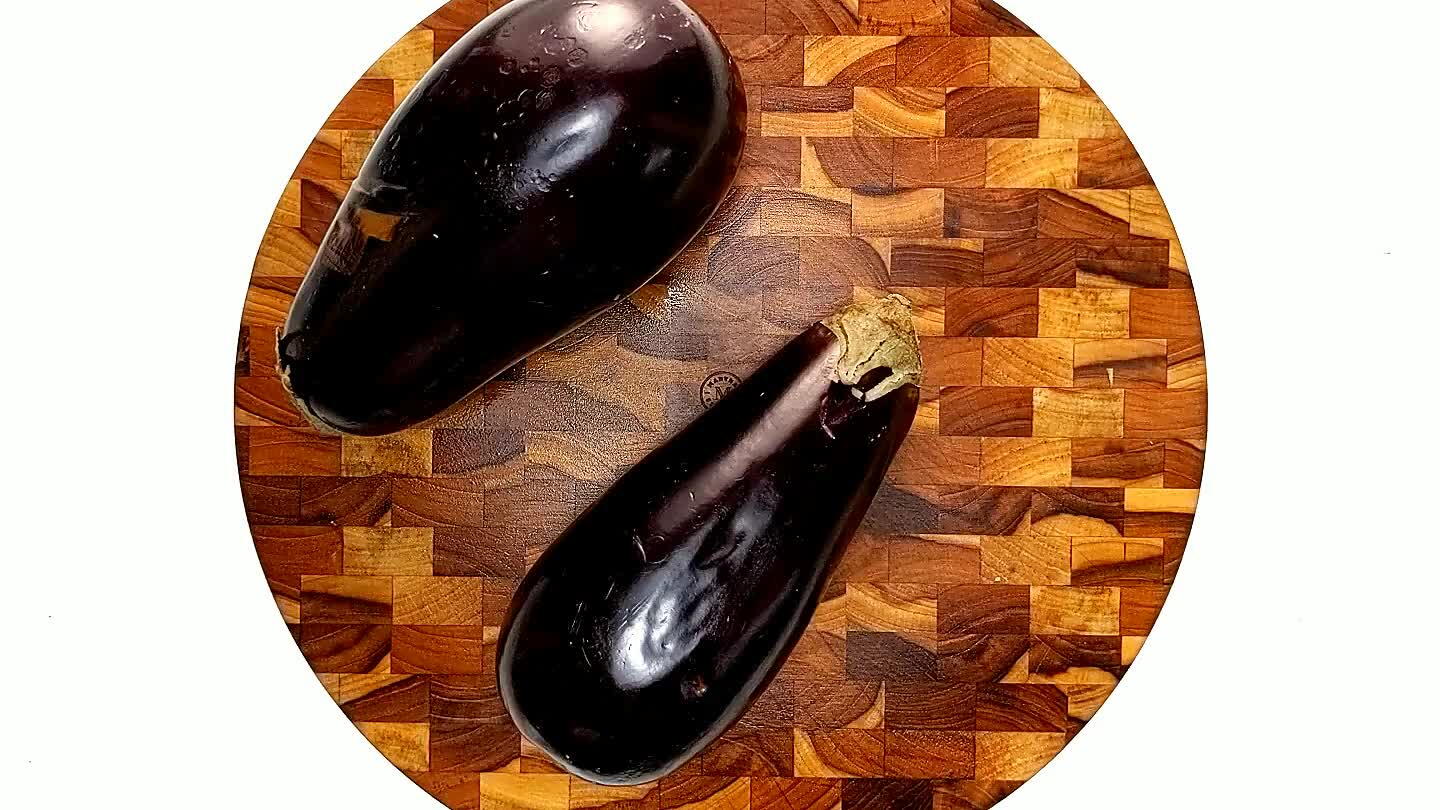 Slice the eggplant to around 1/2" thick, discarding the stem tip.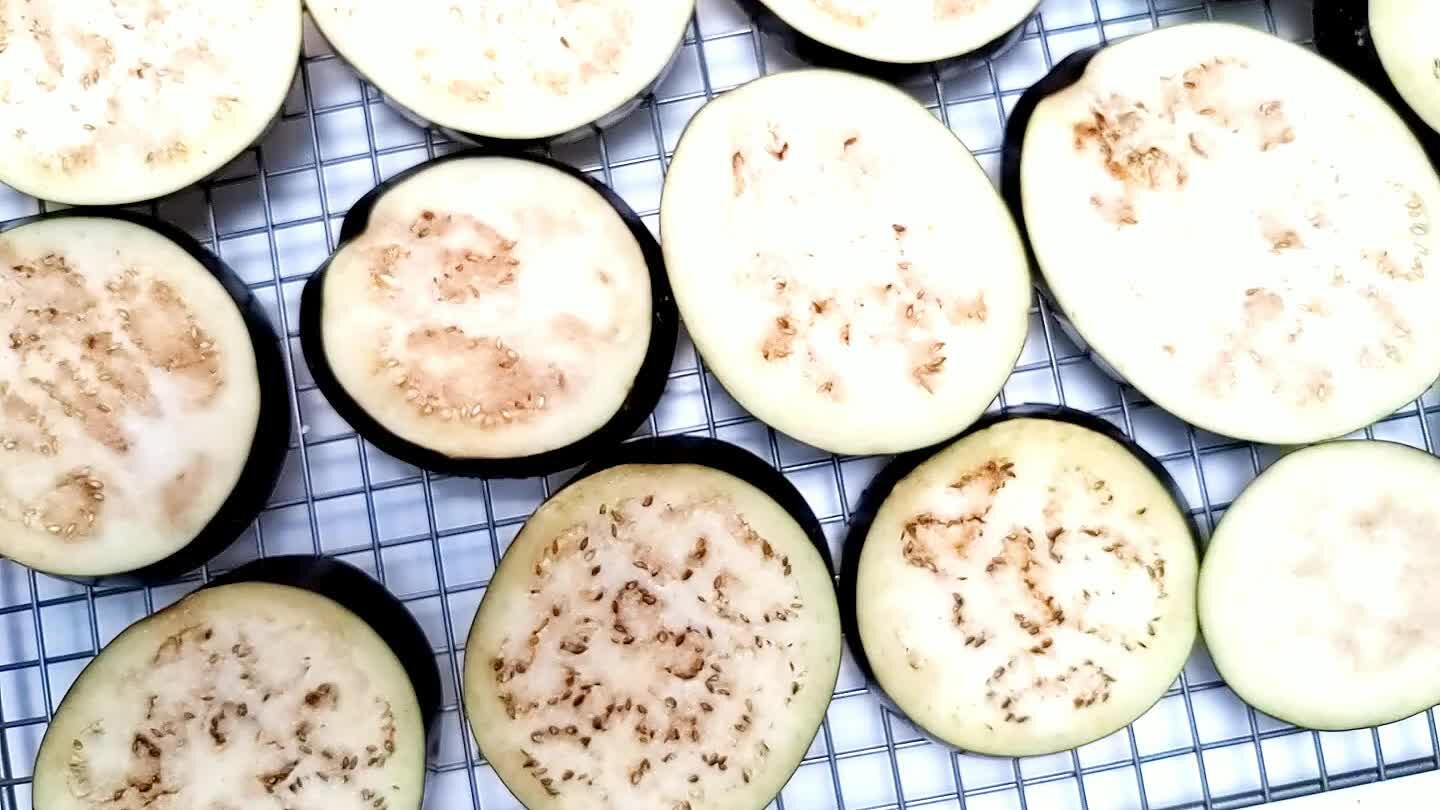 Dust the eggplant slices with salt and let them sit for about 10 minutes to give the salt some time to pull off some moisture.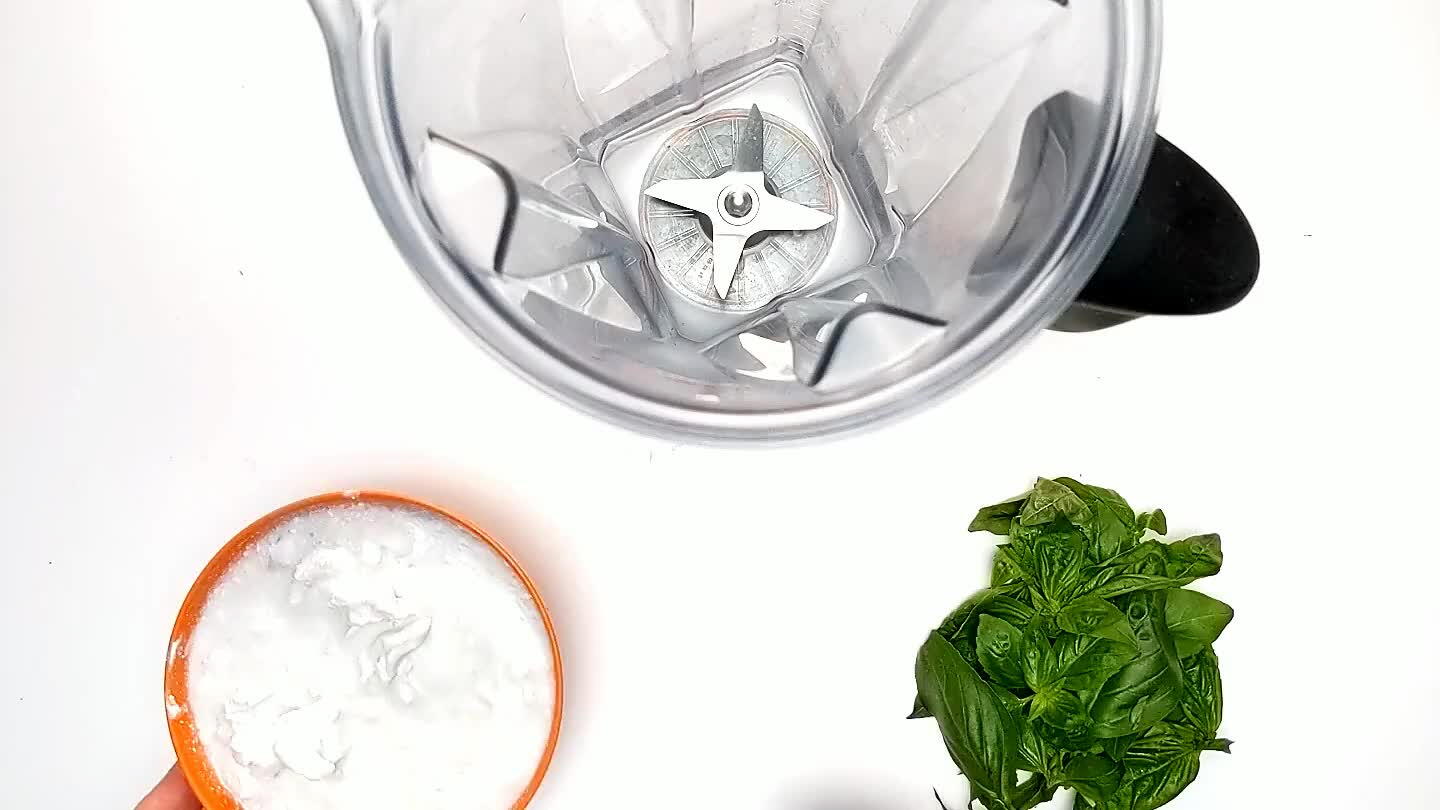 Put the coconut milk in a blender or food processor.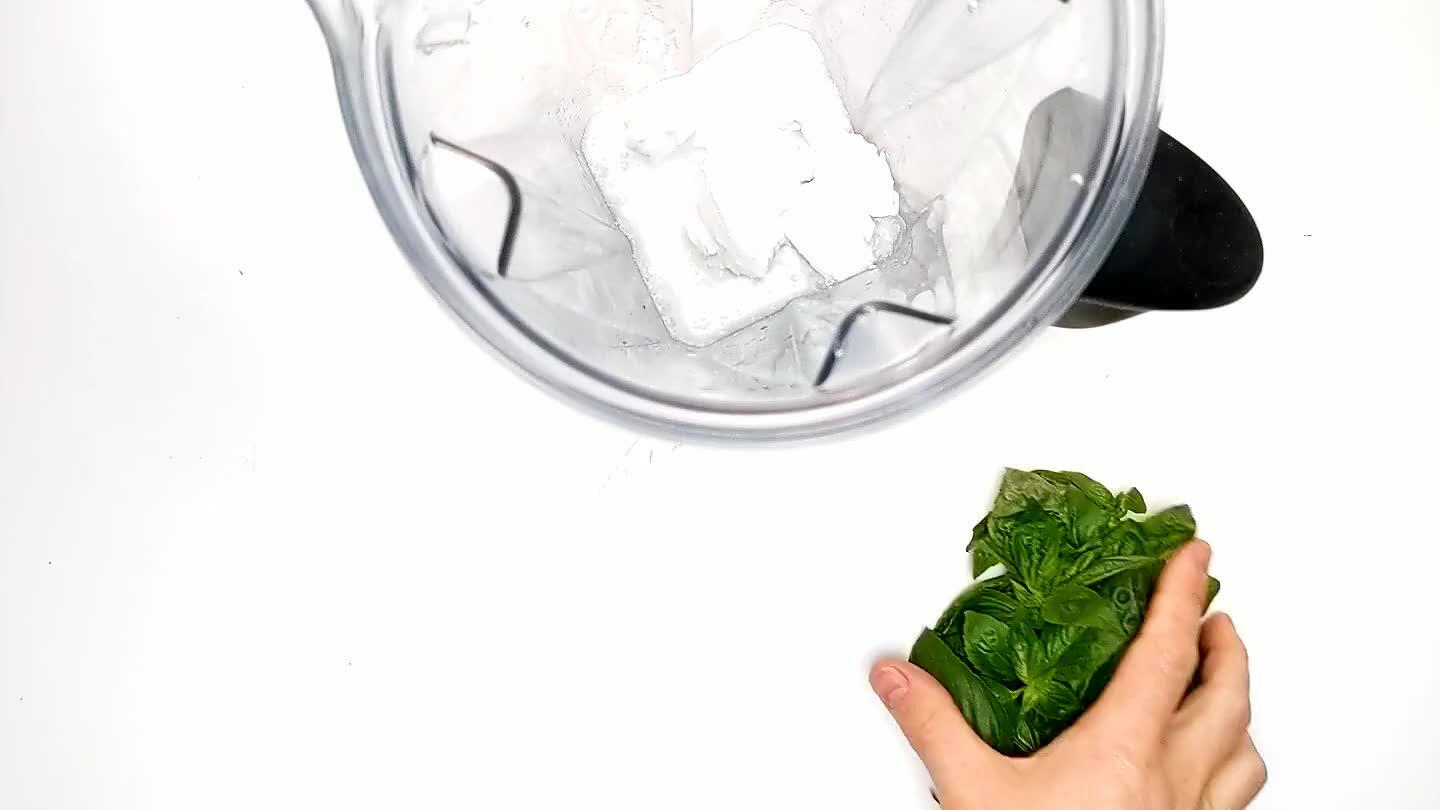 Add the basil.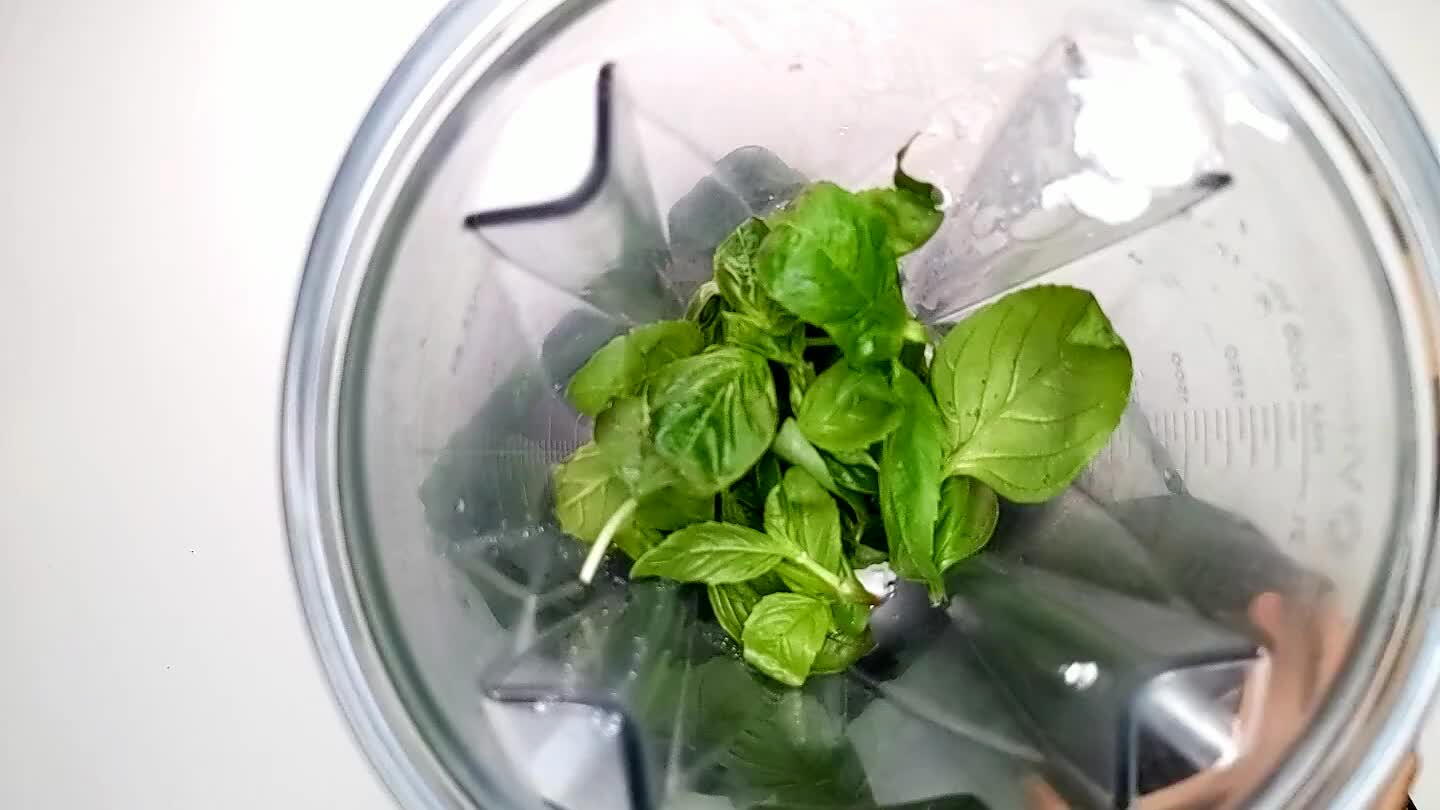 Blend the coconut milk and basil until smooth.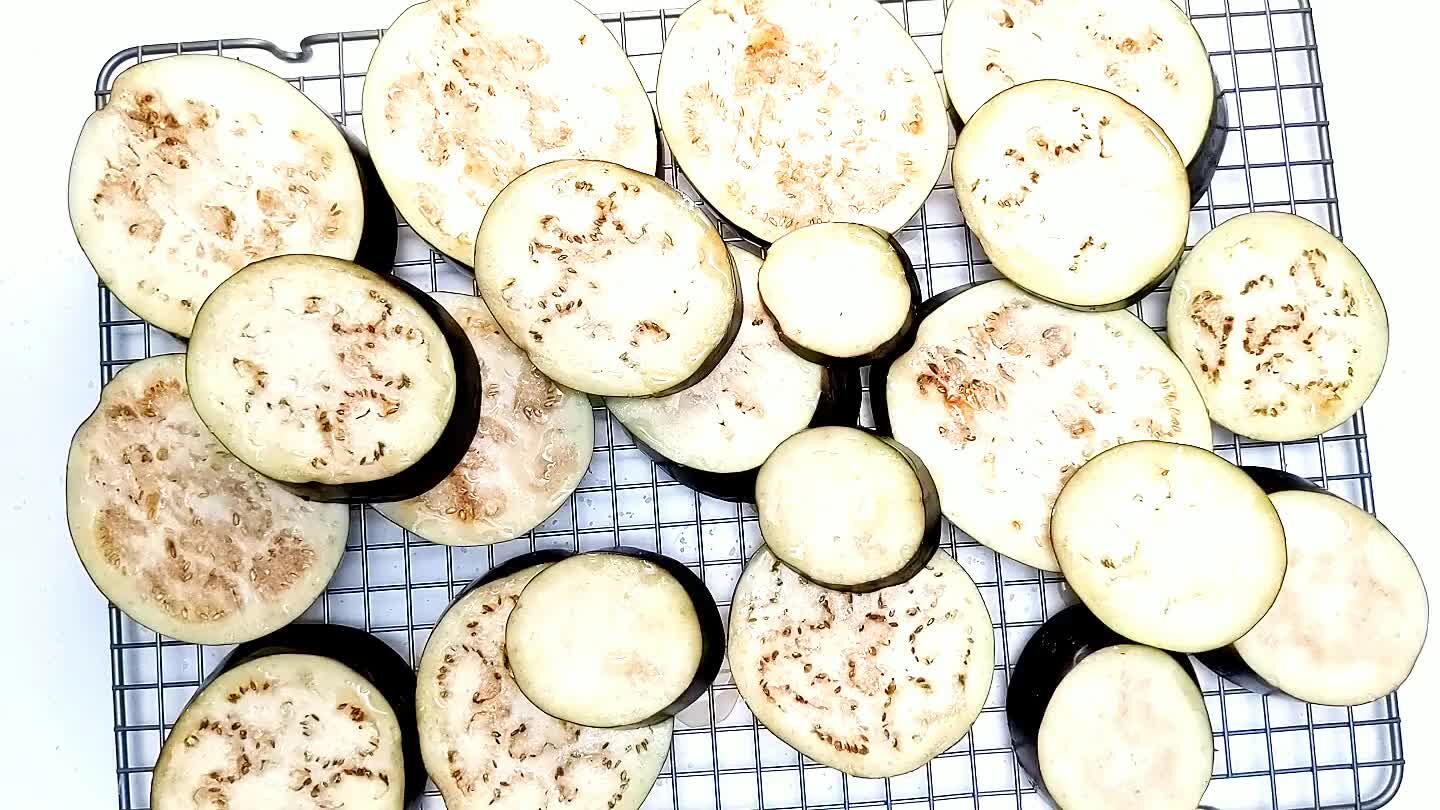 Heat plenty of oil in a heavy skillet over medium heat. Dab the eggplant slices with paper towels to dry them off. Then, working in batches, fry the eggplant slices until golden brown on both sides, setting them aside to drain as you go.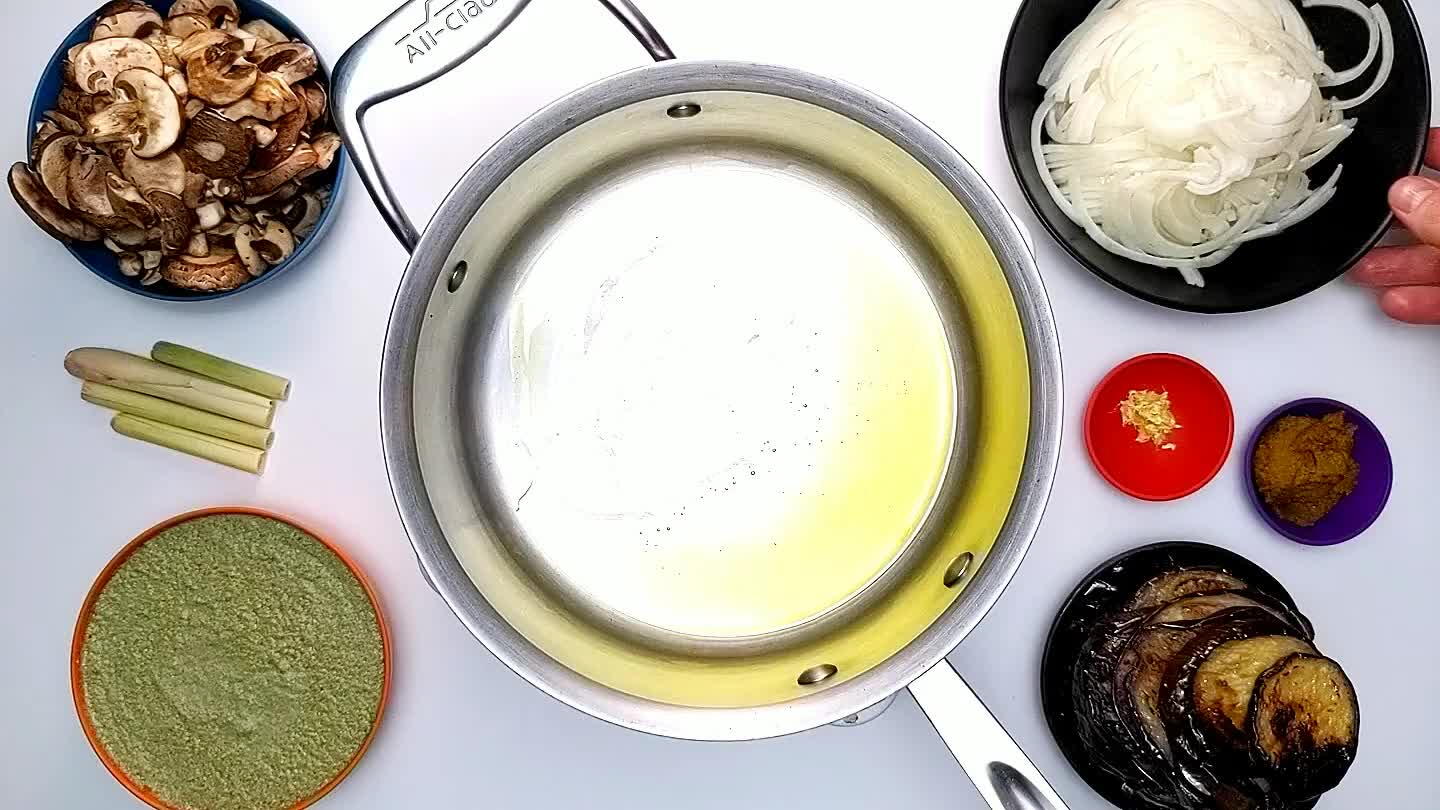 In a saucepan over medium heat, cook the sliced onion with a few tablespoons of olive oil, stirring frequently, until onions are tender.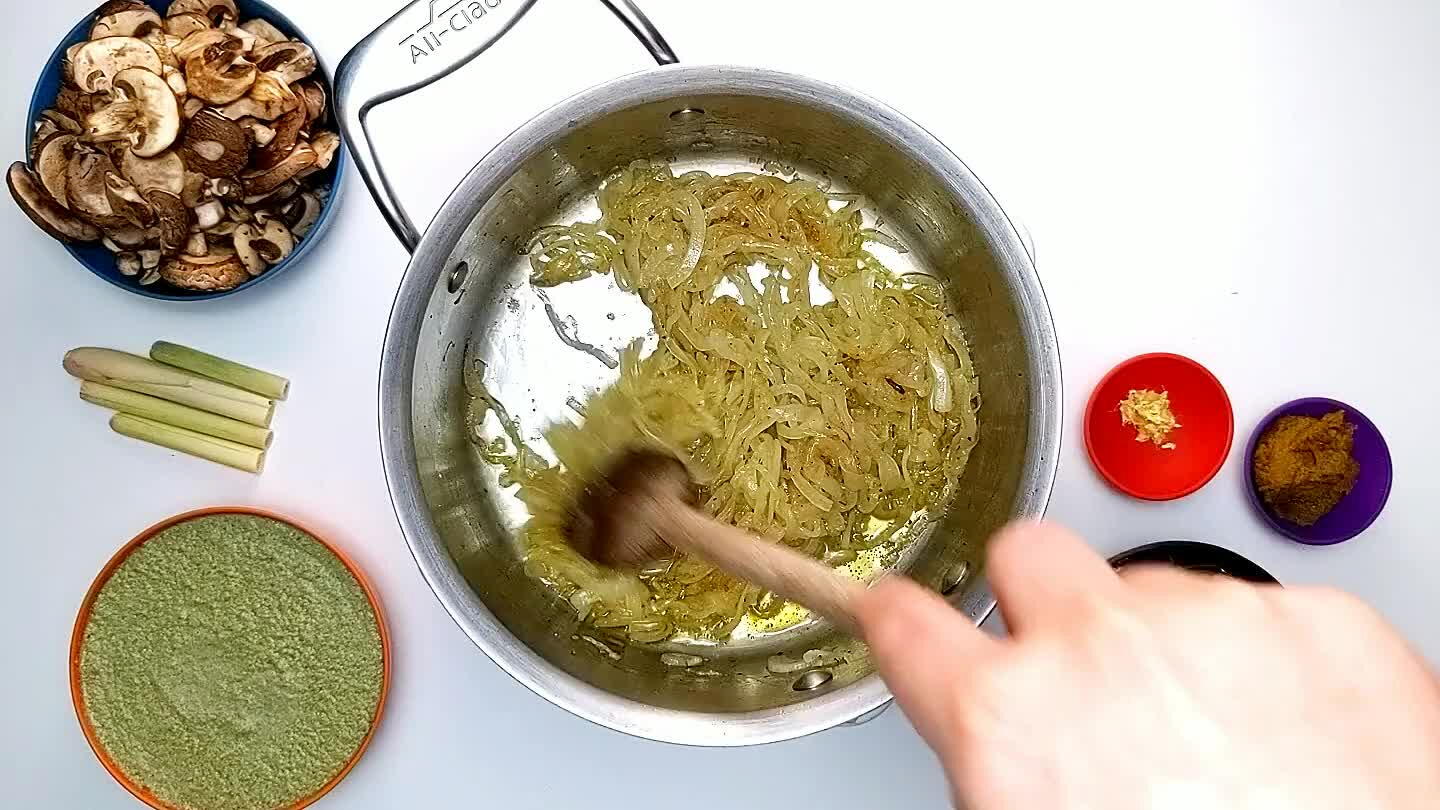 Add the sliced mushrooms and continue cooking until mushrooms are tender.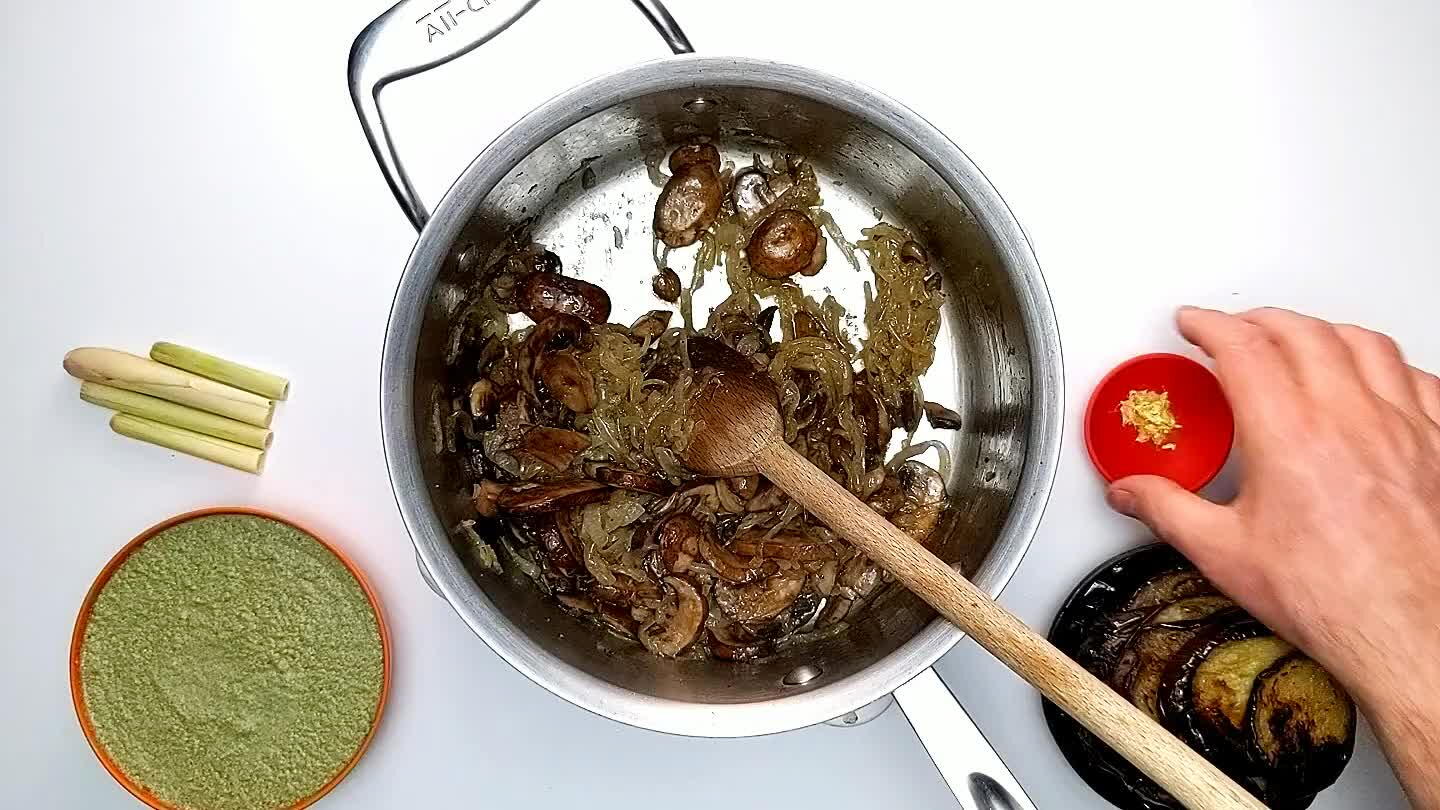 Stir in the grated ginger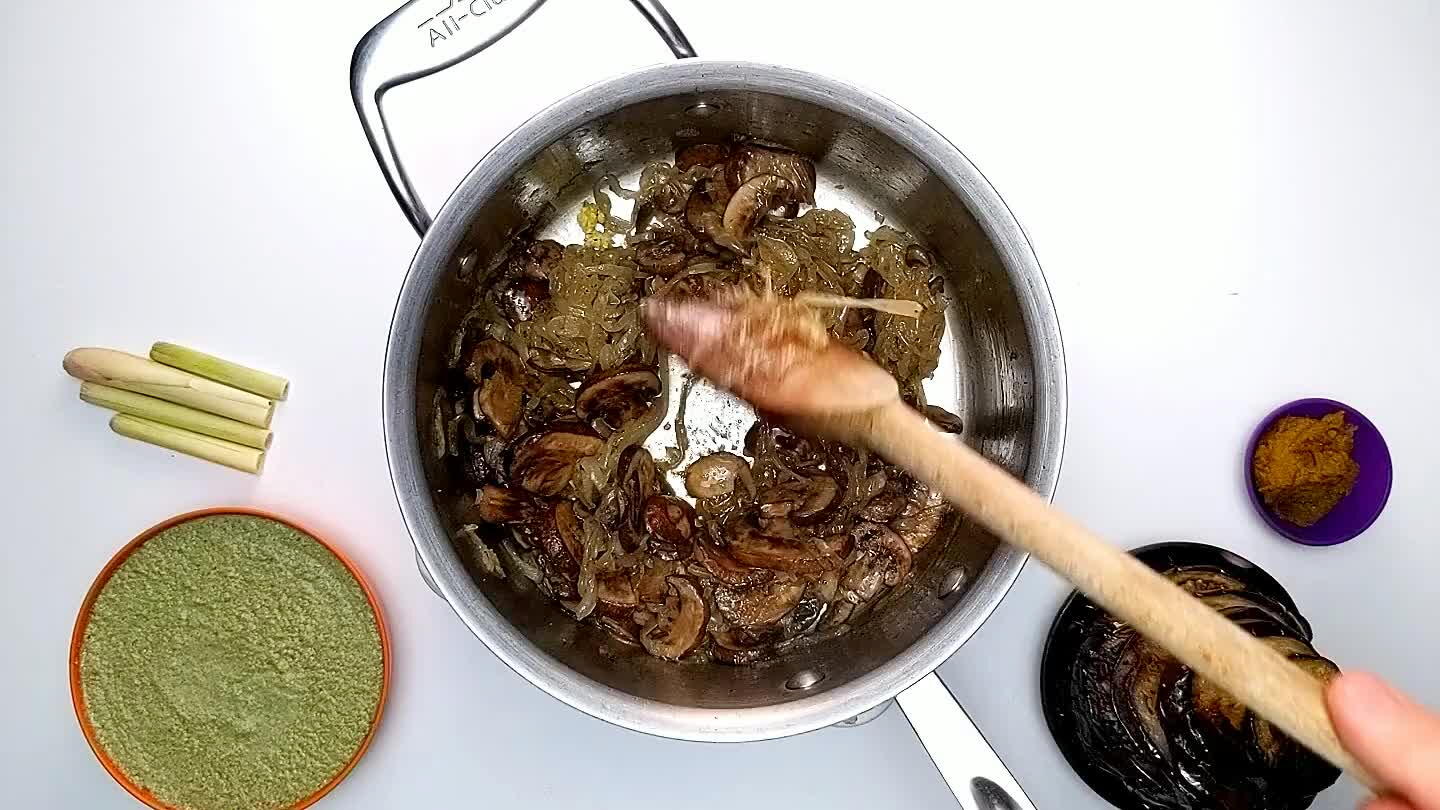 Stir in the green curry paste. You can easily substitute any color or brand of curry paste you like, but I think green curry makes good sense here.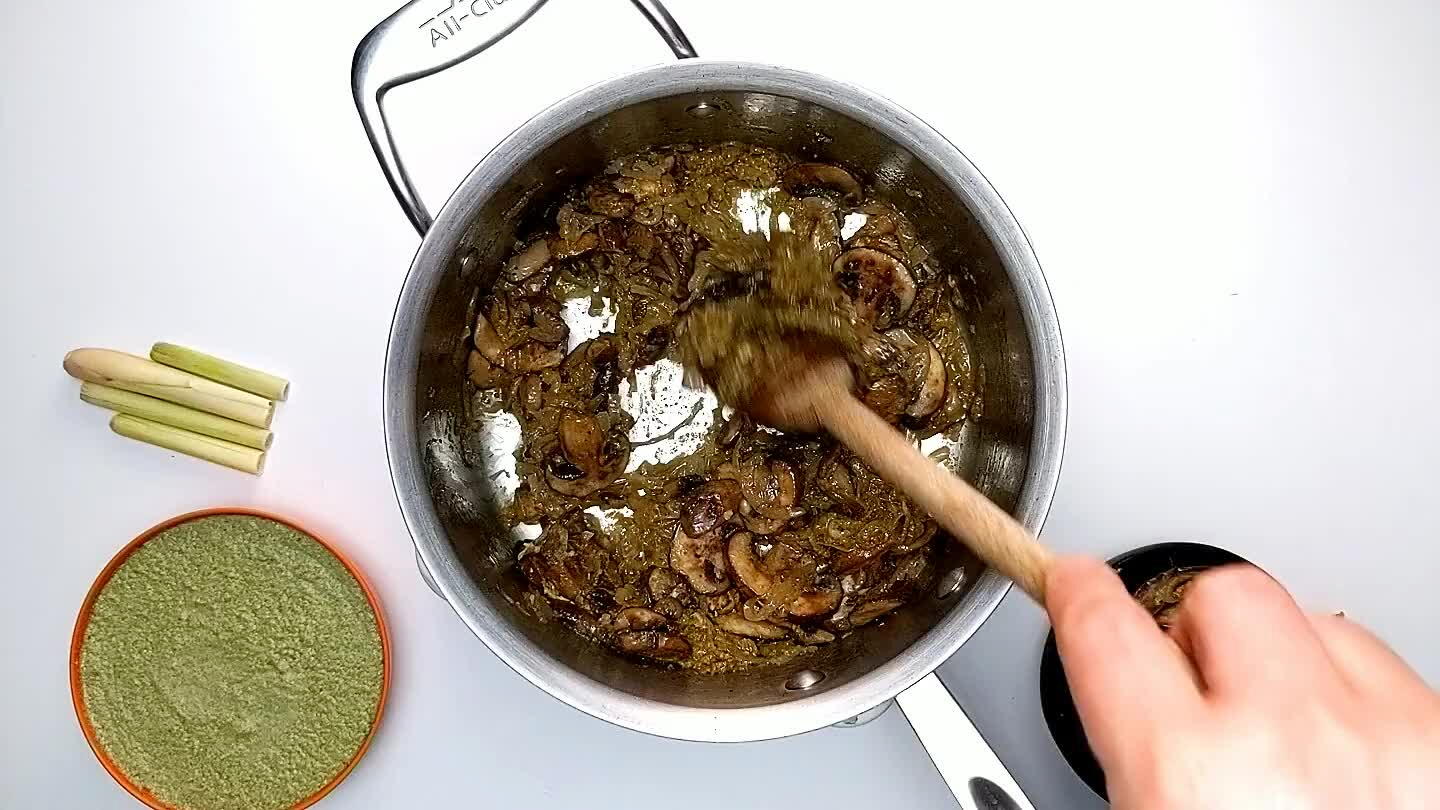 Add the stick of lemongrass. Slice it in half if it won't fit in the pot easily.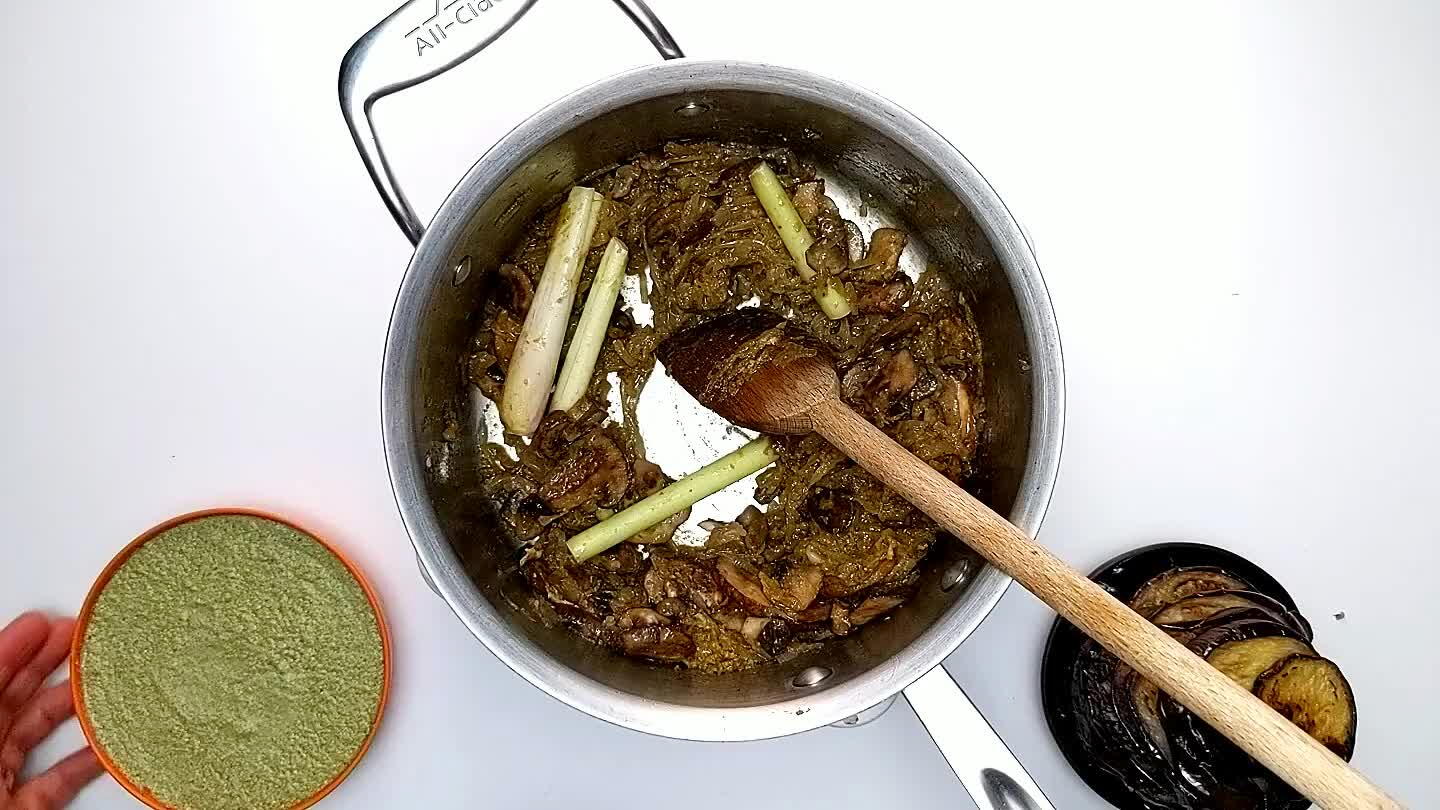 Stir in the coconut milk and bring it to a simmer.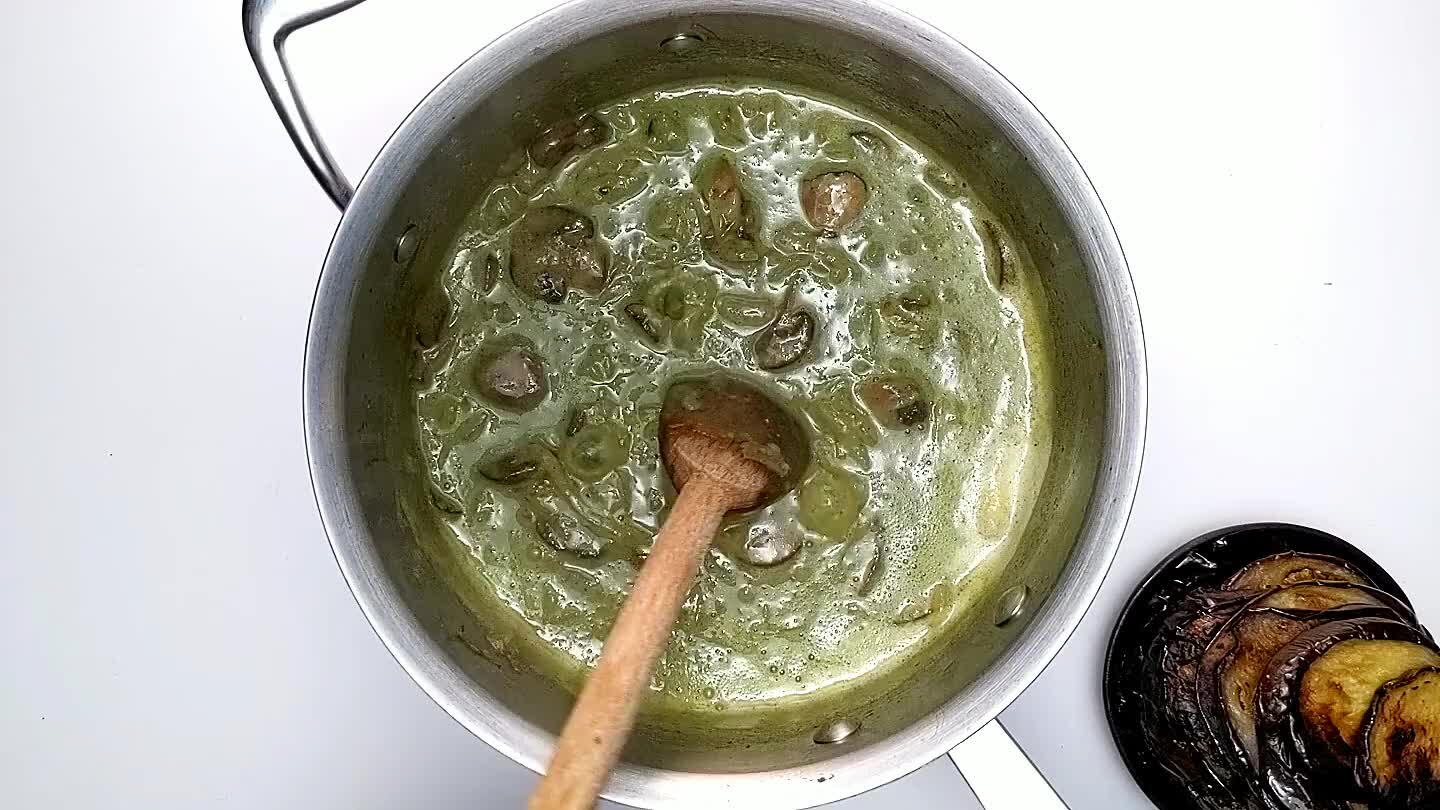 Fold in the fried eggplant slices.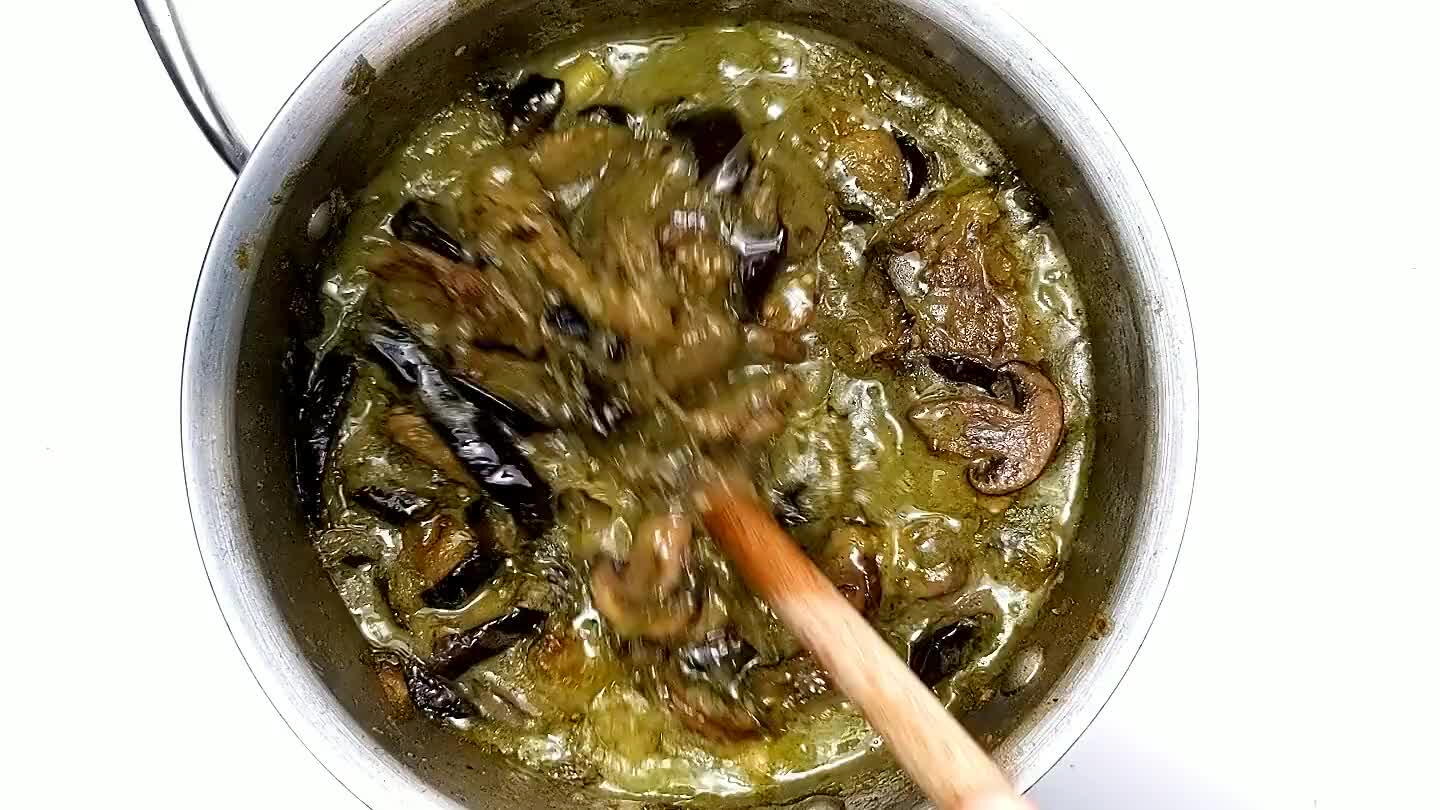 Simmer for about 15-20 minutes or until you're satisfied with the flavor and consistency.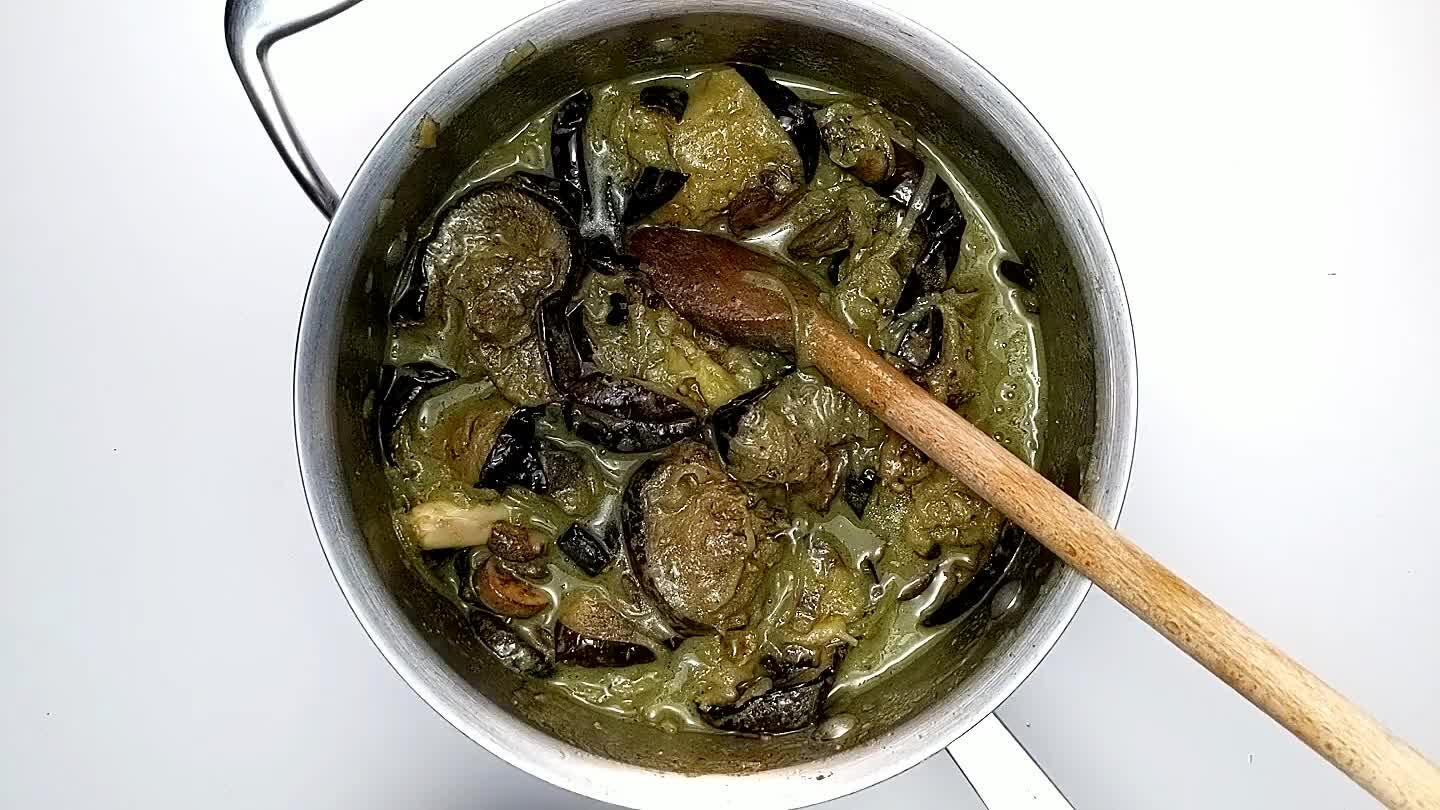 Add a little salt if needed.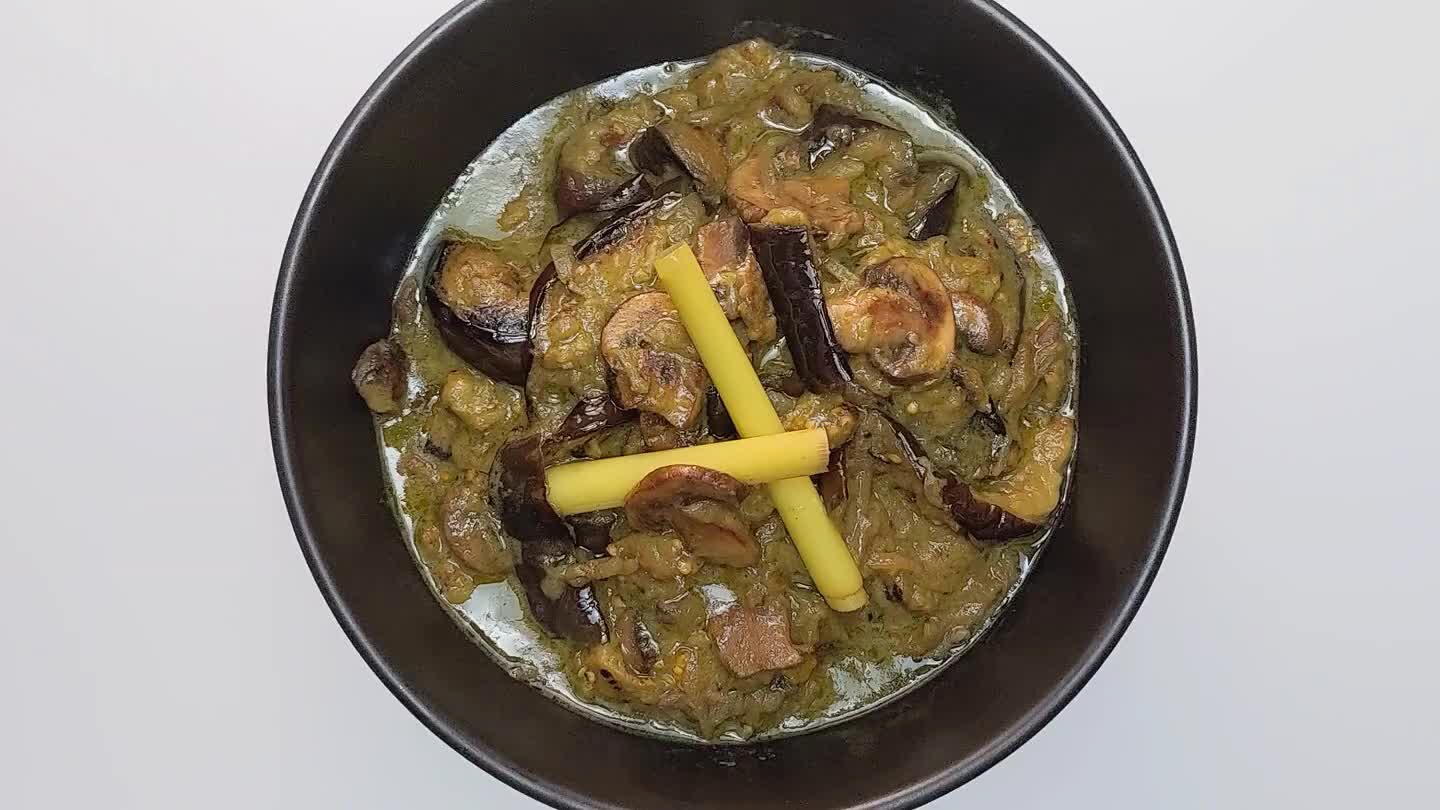 Comments